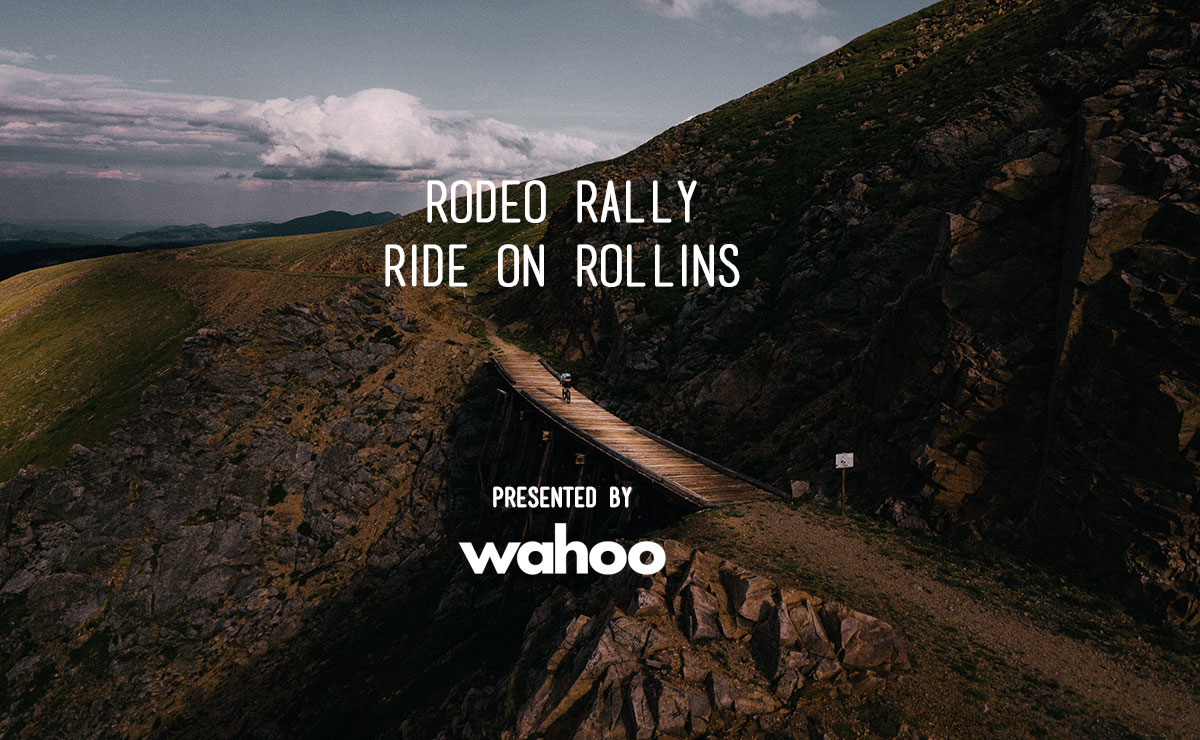 RSVP Here
https://www.eventbrite.com/e/rodeo-rally-ride-on-rollins-pb-wahoo-tickets-69815761823
Earlier in August we had the opportunity to ride from Denver up and over Rollins Pass to Winter Park. It was a ride that a lot of Front Range cyclists have on their bucket lists and it is a ride that a lot of strong Front Range cyclists have done and count among their favorites. The combination of challenge and reward on this ride are tough to top, and we doubt that anyone who has been to the summit of Rollins will ever forget it.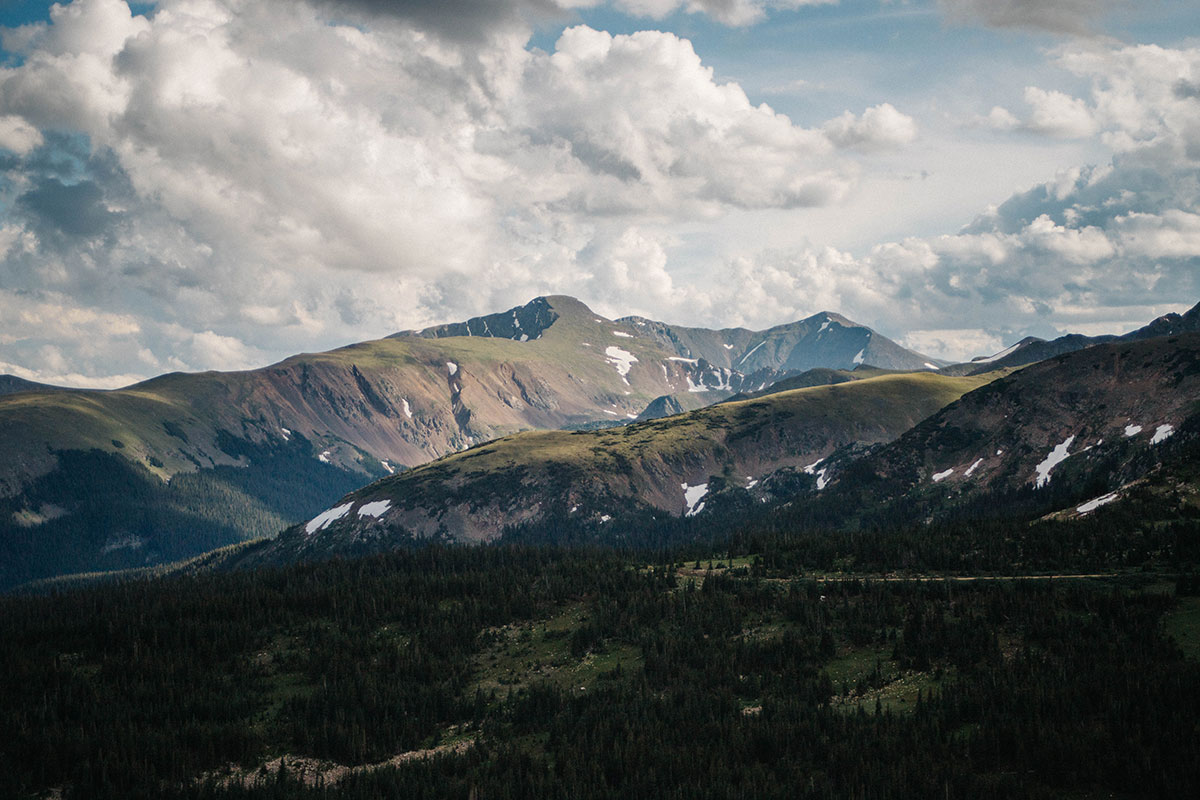 The ride has every a huge range of surface types from smooth blacktop to gravel to highly degraded historic alpine double track. When we rode the route we started in Denver with mild temperatures, watched the mercury soar, then were struck by thunder and hail up high and had to take refuge. As the sun re-emerged we were able to summit the pass right at sunset – one of the most sublime moments we've had on the bike in recent memory.
We had so much fun on the ride that we wanted to put out the invite for people to come do it with us again. If you are looking for a challenging but attainable one day adventure to cap off a summer of riding then the Rollins Rally might just be for you.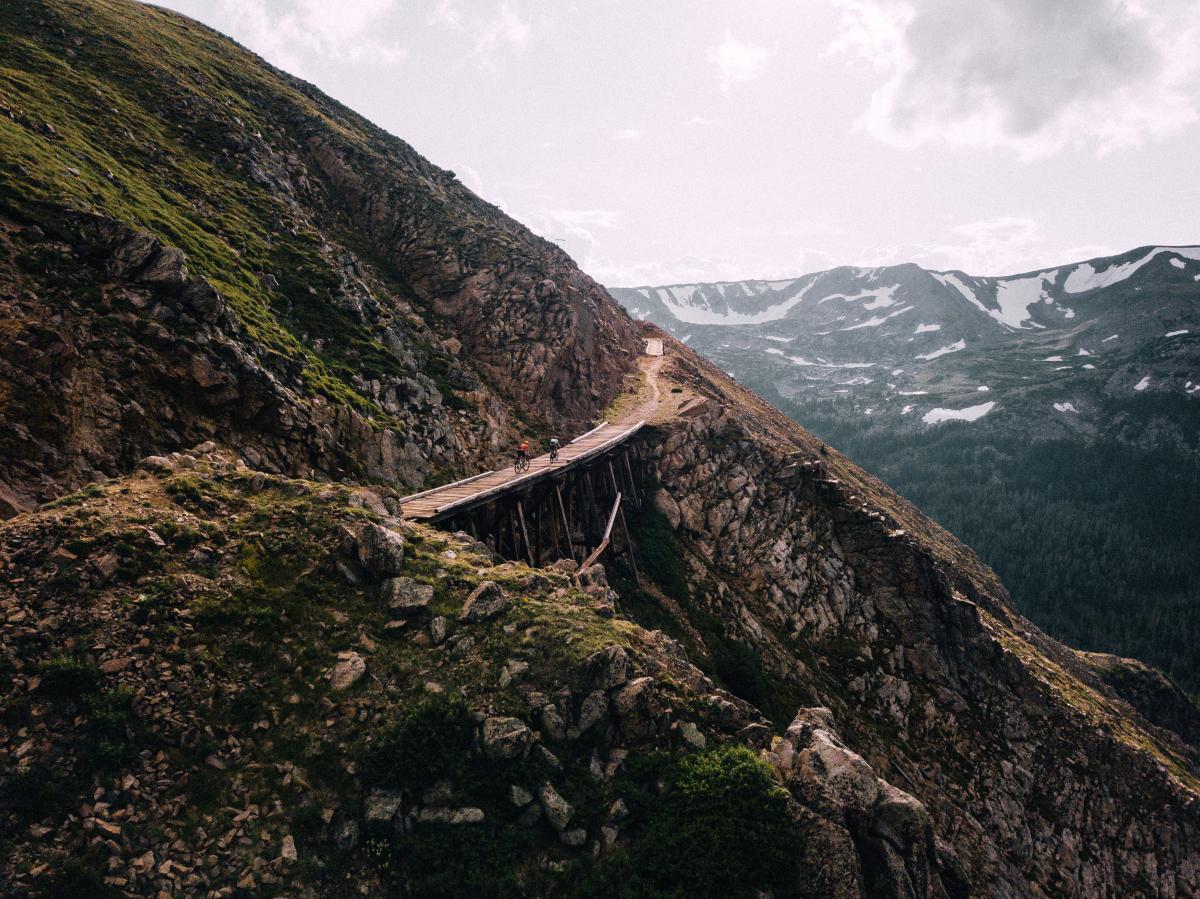 In order to make this ride more doable for more people we are going to propose a number of route options with the hope that no matter where you start you end up riding with some good people and your odds of making it to the top will be good. If things go well then maybe all groups no matter where they start can meet up and overlap at times creating a really cool community atmosphere out on the road.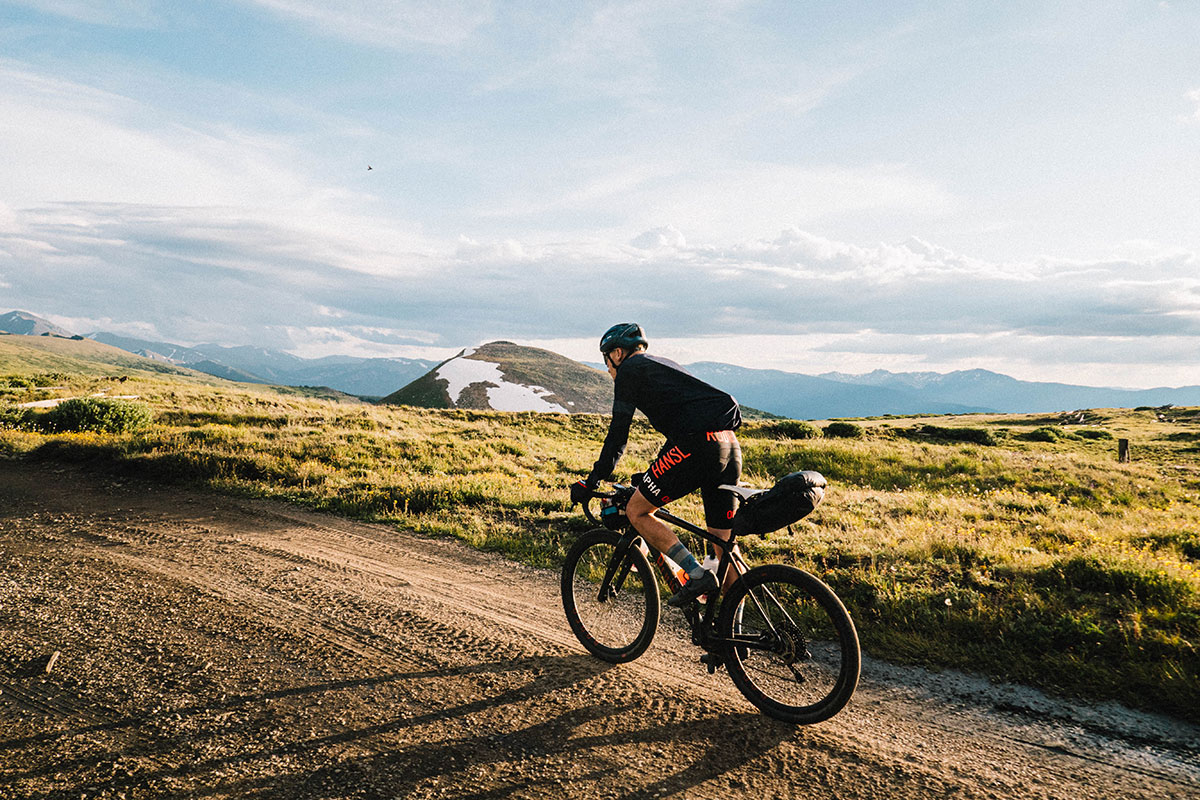 We are proposing three main route options for this ride. The first is Rollins from the Rapha Clubhouse in Boulder. The second is from Rodeo Labs office (clubhouse?) in Denver. The third option is to start the ride from Rollinsville which cuts out the long, paved road climbs from the ride and starts the ride on lovely gravel roads that wind up the valley from Rollinsville towards the pass.
Route from Rapha Boulder
Route from Rodeo Denver
Route from Rollinsville
Important details:
No matter where you start any attempt to summit Rollins Pass will be challenging. Preparation extends beyond the basic fitness required. Safety means everything to us, so please read though these notes as you consider joining the ride:
Weather – No matter how sunny the skies are in the morning the weather in Colorado can always turn nasty in a hurry. Even if Sept 8th ends up being a nice day every rider must still be prepared for cold or wet conditions. This means that you should carry a packable rain shell with you. You should also carry gloves capable of keeping your hands warm in cold and wet conditions.  If the forecast calls for inclement weather we could cancel the ride for the sake of safety. Just check this page and / or social media for last minute updates.
Bike – 
The question of the "correct" bike for this ride is a difficult one to answer. If you are starting from Denver or Boulder then there is no single bike that can be perfectly suited to all of the conditions that will be found on the ride. Those routes will include long paved road climbs, rowdy jeep roads, smooth gravel, and worn out old mining roads over the pass. The main pitches of Rollins Pass themselves are strewn with everything from large pebbles to sharp, baby head sized chunks. If you want to ride the most comfortable bike possible then ride a mountain bike. If you want something more efficient on the road and gravel then ride a gravel bike. Do not ride a road bike on this ride. If you do ride a gravel bike you should have a minimum of 700×40 or 650x47mm tires. An ideal tire would also be something like a 700c Nano 2.1 because it rolls well on pavement, gravel, and helps to absorb the rock hits up high. Descending the first 10 miles of Rollins will be the most jarring part of the ride and those of you on 40mm tires will be most challenged by that as it will require dodging rocks to try to find a smooth line through the terrain. If you are descending on an MTB you'll probably have a pretty easy time on the descent.
Standard adventure style gearing will be adequate for this ride. Rollins pass itself doesn't have the steep pitches that some other passes do. A 1:1 climbing ratio is advised which would mean a 1x with a 42t chainring should have a 42t large cassette cog. A 2x with a 34t small chainring should have a 34t rear cassette. Etc.
Self Supported – This is not a ride where support will be provided along the route. Each rider should be fully self sufficient and prepared for the challenge that they are taking on. This ride is not competitive. It is not a race. There are no prizes other than good company and great views. Riders MUST obey all traffic laws out on the road. Please be courteous to drivers. When riding tight roads and mountain canyons drivers tend to be less friendly so please ride single file and leave room for cars to pass.
Start times: The goal is to all meet up in Rollinsville.
Boulder 7:00am
Denver 6:30am
Rollinsville: 9:30am
Questions: