The Rodeo Adventure Posse (RAP) is a women's gravel and adventure cycling team that was founded in 2020 by Kimberly Nuffer, Mindi Hoffmaster, and Kiya Kelley in collaboration with Rodeo Adventure Labs.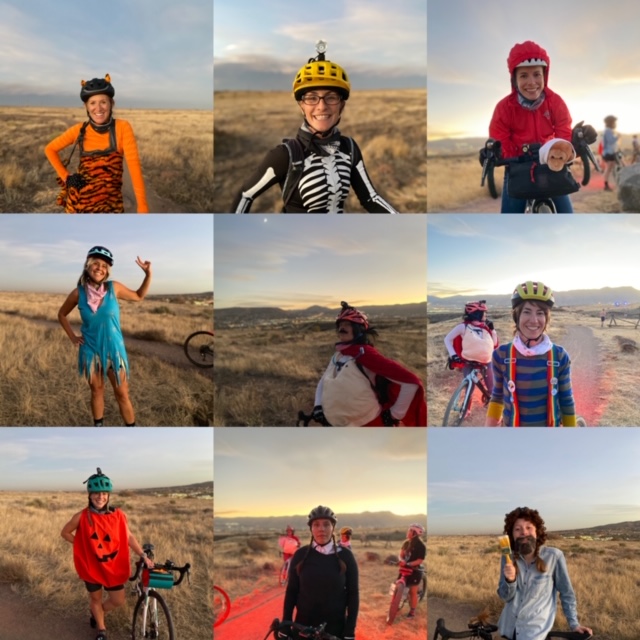 Our club is on a mission to empower women and to create a community of inclusion, on and off the bike. We're here to celebrate personal journeys, share our passion for cycling, embrace challenges, learn from one another, and lift each other up. Whatever form it takes— from racing, to touring, to riding with friends, or just commuting—it's about the experience, not the endpoint. Ride your bike, Explore your potential, and Create community—that's us in a nutshell.
Our Posse:
Leadership: Kimberly Nuffer and Kiya Kelley, our motivators and idea-wranglers who are always keeping an eye on the big picture—Ride, Explore, Create!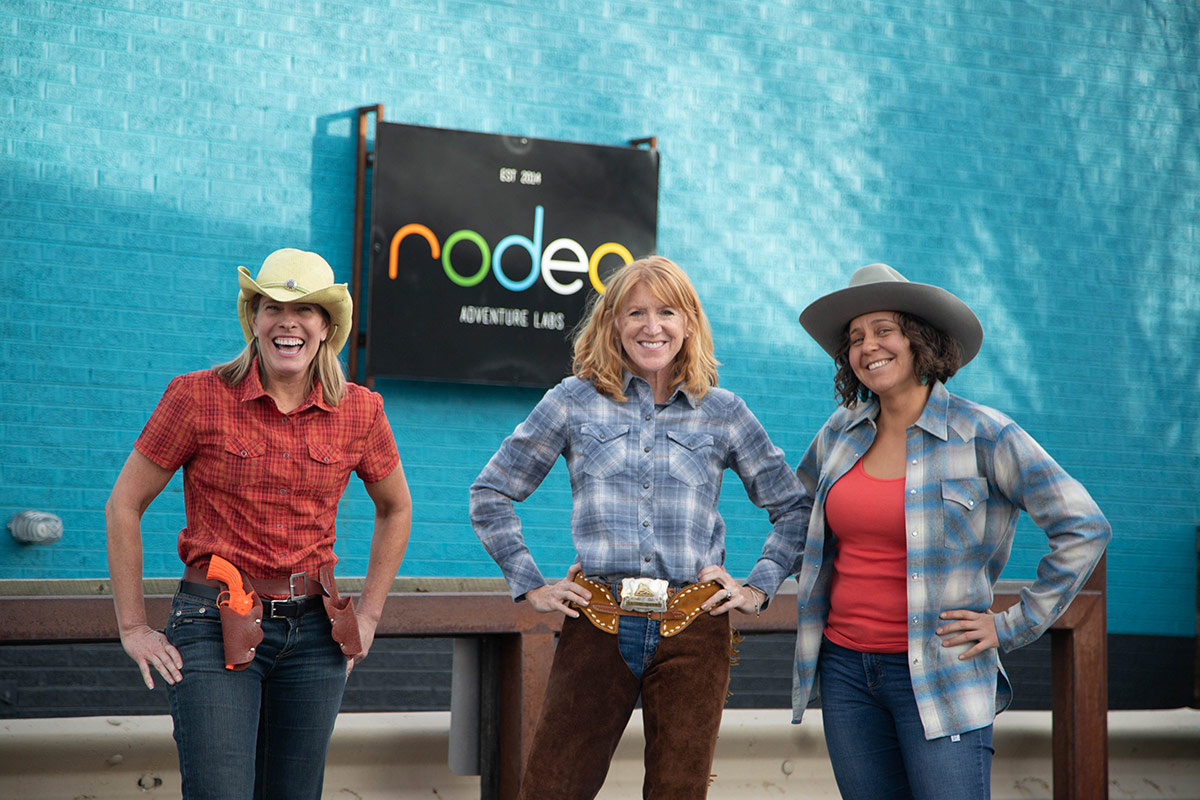 GSD (Get Stuff Done) Team: These are our community activists, on a mission to exemplify and inspire others to Ride your bike, Explore your potential, and Create community! Our GSD members love riding bikes, adventuring, and occasionally racing, although racing is not the focal point of our team. Our GSD Squad organizes and leads our all-levels-welcome group rides along with other various community events.
Community at Large: Whether you ride once a month or seven days a week, as long as you love to Ride your bike, want to Explore your potential, and help us Create community we'd love for you to join us! Show us what you're up to by tagging us on Instagram, or joining our club on Strava and help us grow our community of adventure-minded, bike-loving women.
Currently our home base is in Denver, Colorado, and we have satellite Posse representation on the east coast and throughout the midwest. We hope to continue to expand our community further afield, as membership and participation is not dependent on geography. Any woman anywhere who embodies our Ride, Explore, Create philosophy is welcome to be part of our community. Our hope is that even far flung members can someday meet in real life as the team converges at rides, races, or adventures across the country.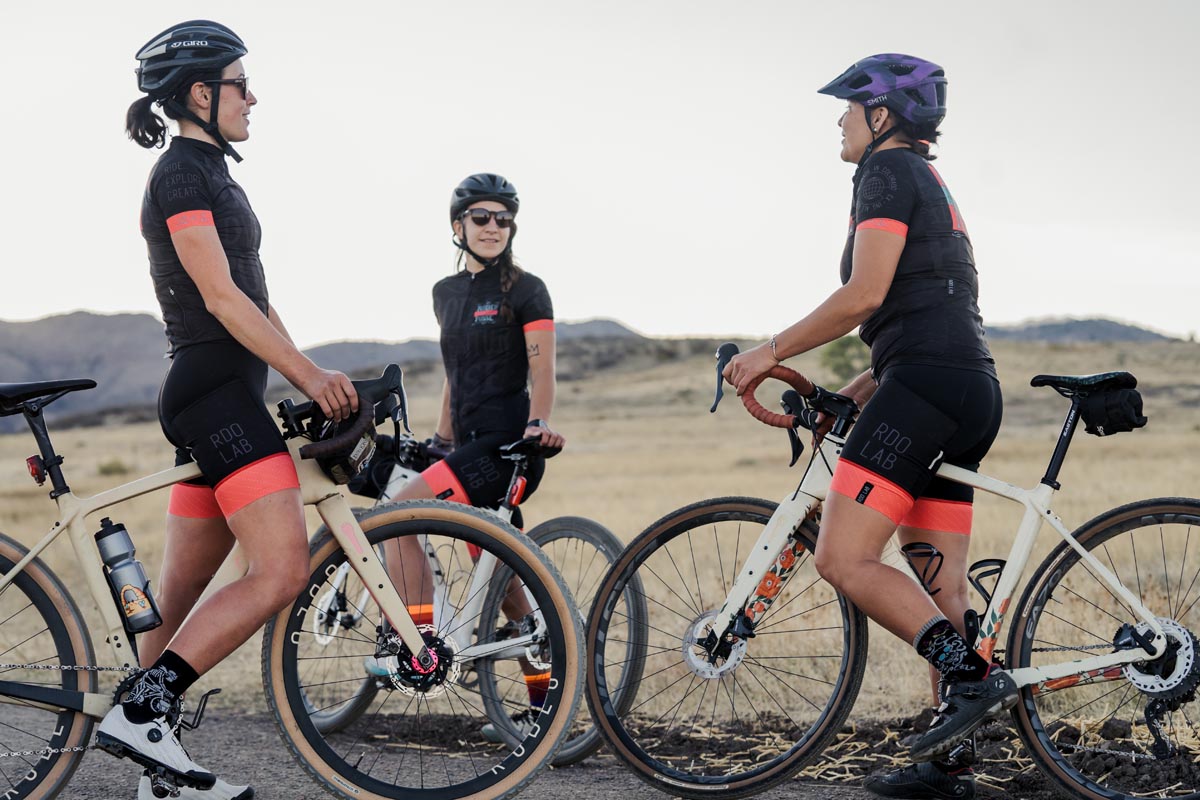 Plans for 2021 include our upcoming Posse Presents virtual series (see below), weekly group rides (tentatively slated to begin the week of 3/15 following Daylight Savings), and *fingers crossed* IRL clinics, socials, and community outreach events later this summer and fall, covid-19 pending. We will also be offering signature Rodeo Adventure Posse kits for sale later this year (release date TBD, details here.)
Posse Presents is our four-part virtual presentation series that will be hosted on Zoom and feature 30 minute presentations on the list of topics below followed by 30 minute Q&A's. We hope to see you there!
Check out our Instagram feed!
This error message is only visible to WordPress admins
Error: There is no connected account for the user rodeo.adventure.posse.
•Wednesday 3/10 Bike 101
Our first presentation will be geared toward the novice rider. We want to help you navigate your new-found passion for bikes! Bring those bike questions you've been dying to ask!
Signup: https://docs.google.com/forms/d/e/1FAIpQLSdW5V21g73iW-Tw55WUKk9TJRmqkK68x0fmhYq9PoIkaoIE6w/viewform
•Wednesday 4/14 Endurance Rides, Events & Races
From lead-up training to mid-race nutrition, this presentation will cover the basics on how to prepare and what to expect during long-distance rides and events.
•Wednesday 5/12 Bikepacking
All things bikepacking, a.k.a touring, a.k.a riding-your-bike-with-stuff-strapped-to-it-for-X-number-of-days-in-a-row. Get your systems dialed then get out the door! We'll go over all the ins and outs of what to bring, packing your bike, and planning a route.
•Wednesday 6/9 Biking With Kids
Four words—you CAN do it! Parents from our Leadership and GSD tiers will share tips on riding with kids and finding balance in achieving personal goals while parenting.
Keep an eye on our IG for spring and summer group ride details! These will be hosted from Golden, Denver, and Boulder, with occasional forays into the Colorado High Country once the weather allows. All levels welcome!
If you are interested in joining our Community level team, consider yourself onboard! We look forward to riding and connecting with you! Ride your bike, Explore your potential, and Create community!
Giddyup!