Traildonkey 4.0 is Rodeo Lab's finest, most capable adventure bike platform to-date.
This blank-sheet redesign expands the envelope of what a single frameset is capable of, from race day performance, to fast road riding, to ultra distance bikepacking. TD4 covers the spectrum beautifully.
We've taken eight years of experience creating world-proven adventure bicycles and have distilled our best ideas to create TD4: One of the most versatile and capable drop bar bikes available today.
TD4 is available as a frameset module or a complete (and customizable) bicycle build.
For complete builds you may select from our three pre-configured builds below or you may reserve a frameset and indicate that you would like us to contact you regarding a personalized build configuration, tailored around your exact riding goals. We will work directly with you to create a tailored bike built around your exact riding needs.
For visual reference and information on our Naked carbon finish option, please see this post.
Many sizes colors are shipping now. Any pre-orders on out of stock sizes will be flown in for delivery in the latter part of September.
Rodeo Labs began work on its first carbon fiber all terrain bike in 2014. The genesis of the project was a simple question: How versatile can a single bicycle be? In the following eight years we've never stopped working to answer that question with our bicycle designs. The entirely new 2023 TD4 is the sixth iteration of the Traildonkey platform that we've released, and it packs more real-world inspiration and function into a single bicycle frameset than any bike we've previously offered.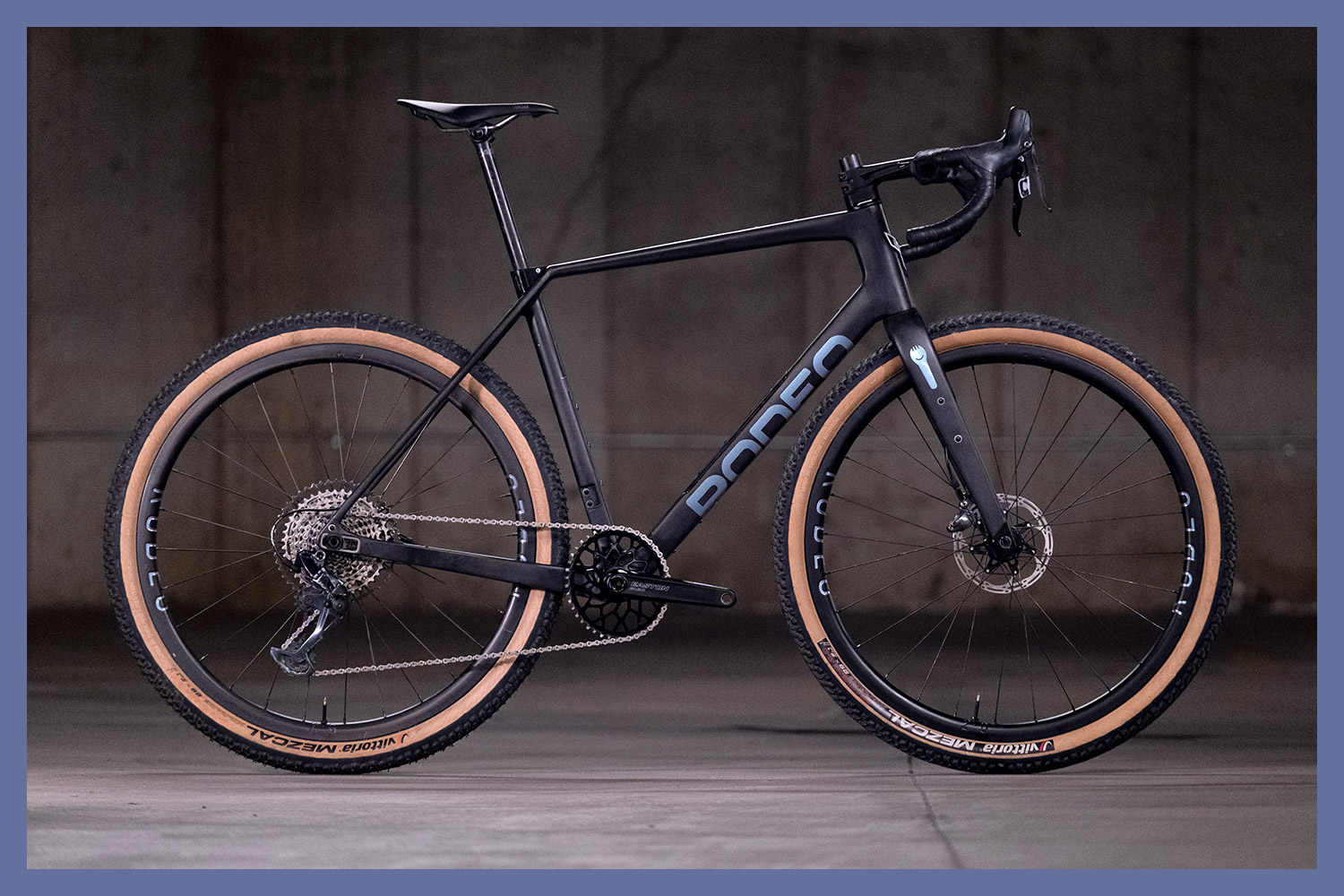 In order to execute our concepts for TD4, we needed to leverage more advanced manufacturing techniques. Every previous Traildonkey generation used a bonded carbon construction which, while successful, put constrains on the designs of the bike. TD4, and the 3.2 Spork that pairs with it, both now use true single mold, monocoque construction.
Monocoque construction means that the entire structures of the frame and fork are now formed in single, unified carbon layups. The result of this technique is a stronger, lighter bike, and one that has a finer degree of exterior and interior finishing. Monocoque construction also allows us to push the limits of carbon further in our quest to make a better bike. TD4 has better stiffness and power transfer than TD3, but not to the point of sacrificing comfort in endurance situations.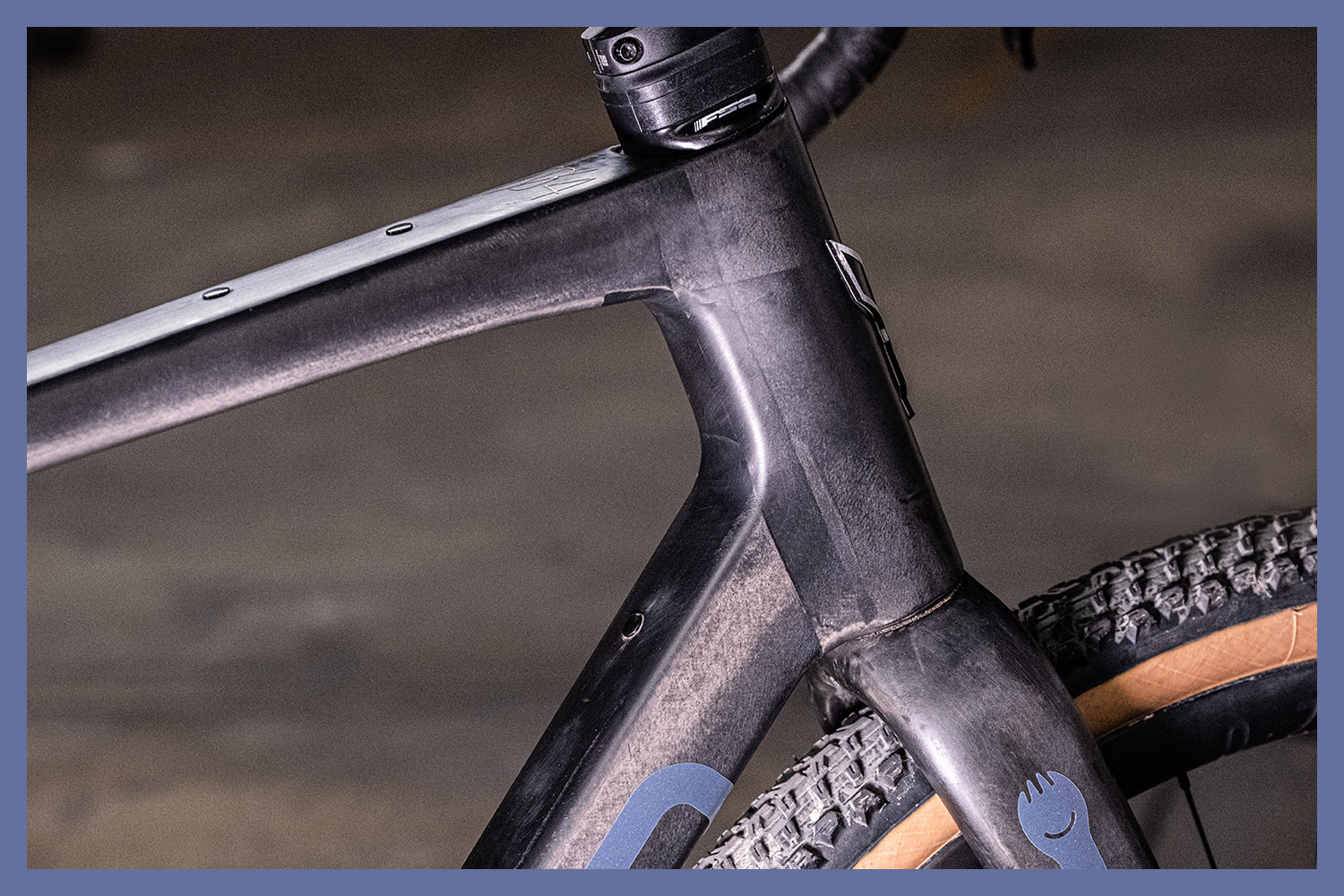 Tire clearance has always been the a high priority goal for ever frame we offer because larger tires increase both comfort and traction in aggressive terrain. Prior to TD4, our Flaanimal and Flaanimal Ti framesets led the way with their fantastic available tire clearance. Flaanimal frames clear 700×2.1 and 650×2.4 tires, and those volumes have proven to be an incredible sweet spot for those of us wanting to ride our bikes in rugged conditions such as those found on bikepacking expeditions, ultra races, or when riding our bikes on singletrack trails. Now with the advent of TD4, we've brought our carbon frame tire clearances up to parity with its steel and titanium siblings, and indeed the TD4 frame actually manages to offer even slightly larger tire clearances in real world riding situations.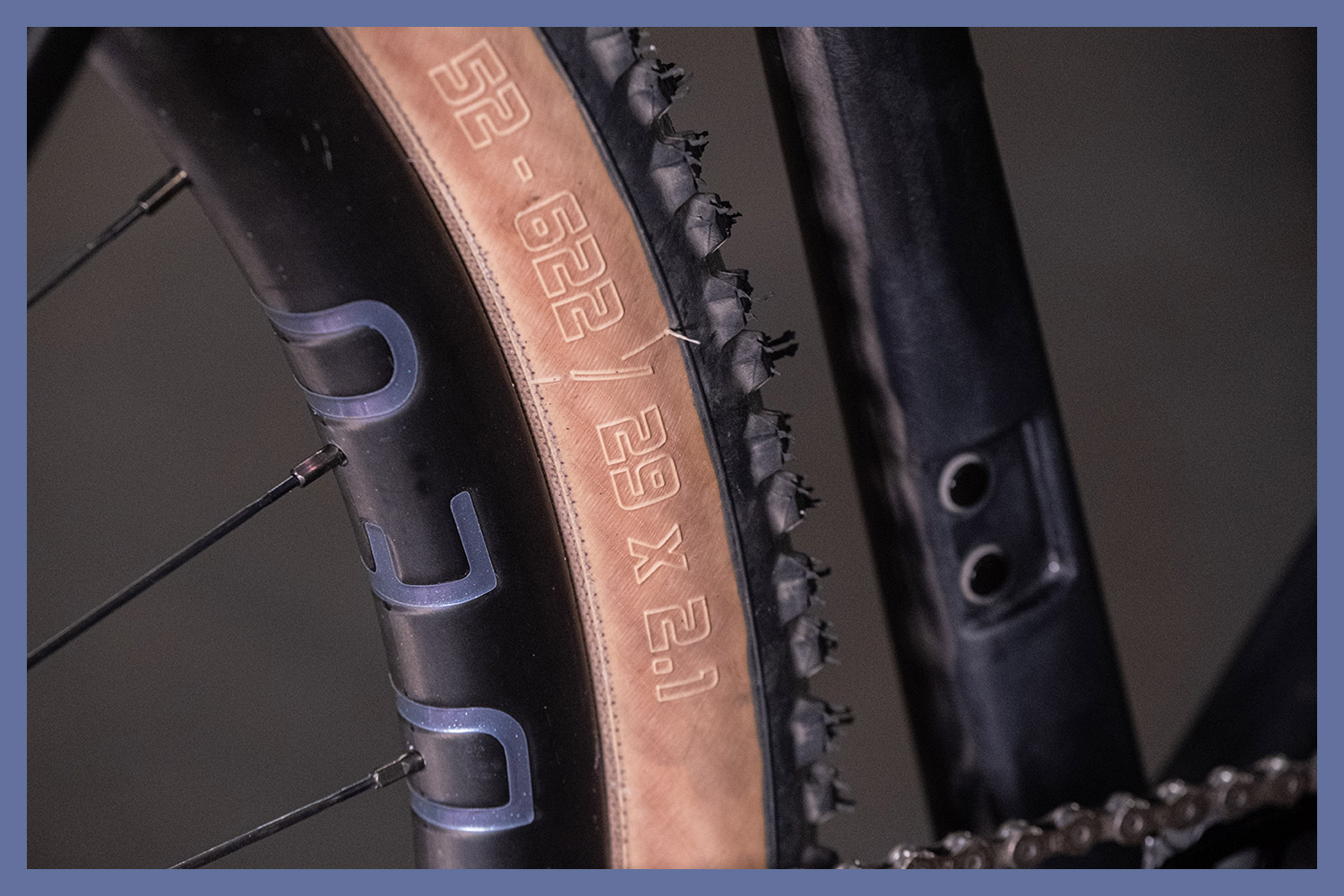 Part of our tire clearance gains came from careful frame shaping, but we also hit our goals by borrowing another very successful frame design detail from the Flaanimal platform: The sliding dropout system. Sliding dropouts were first designed for track and singlespeed riders because it allow the chain to be tensioned by sliding the rear wheel back slightly. But as bike we searched for ways to fit larger and larger treads in their frames we discovered that sliders were quite useful for opening up more frame clearance as the rear wheel is shifted back in the frame. The larger tire that you want to put in the frame, the more you slide the slider to the back.
For TD4 we designed a simpler, more functionally elegant slider that allows for a wider wheelbase range. With TD4 you can shift the slider all the way forward to achieve a 425mm chainstay length. This will quicken handling by tucking your rear wheel in under you closer to the bottom bracket. Alternately you may slide the slider all the way out to 460mm, which will result in a bike that feels more stable and tracks more predictably, especially when loaded down with bags and bikepacking gear. Unlike other flip chip adjustable dropout systems on the market today our design is not binary, meaning you can lock in your axle anywhere you prefer along its adjustable length to tune the feel of your bike. Doing so is incredibly simple via two 12mm hex bolts that very securely lock the wheel in place via our unique Lockjaw interlocking slider hardware.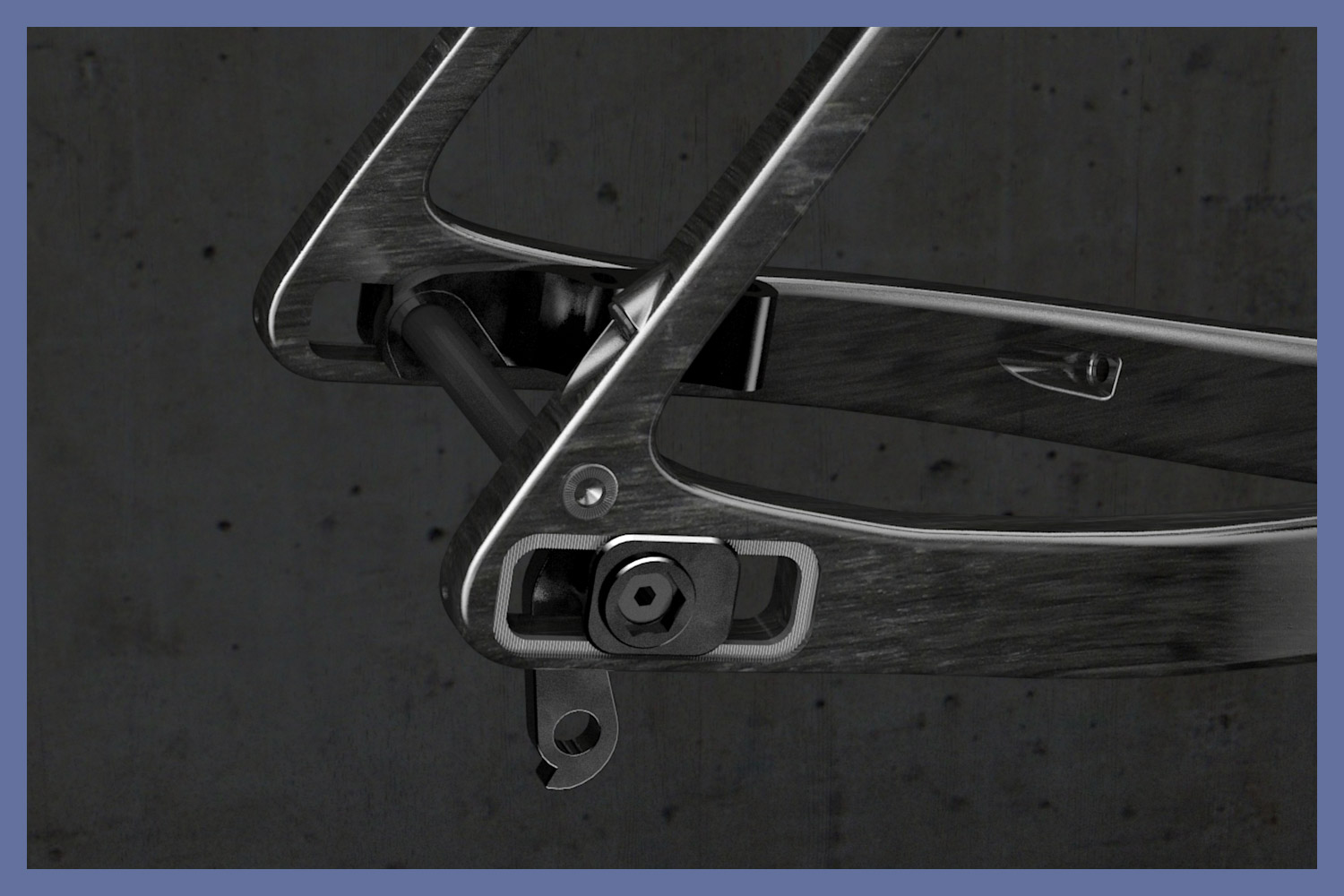 TD4 integrates threaded mounting points around the inner perimeter of the main triangle, as well as the top of the top tube and underside of the down tube. These discreet mounts allow bikepacking bags to be designed to bolt directly onto the frame with small hardware, doing away with fastening straps. The result is a cleaner visual appearance plus reduced wear from dirty straps abrading your frame's finish over time. We've retained rack mounts on the upper seat stays and at the rear axles, for Tailfin style racks. Spork 3.2 offers two reinforced mid-leg mounts (which bridge both outer and inner fork walls for strength) plus two mount points at the axle on each leg — sufficient for any fork mounted cargo carrying needs that you can imagine.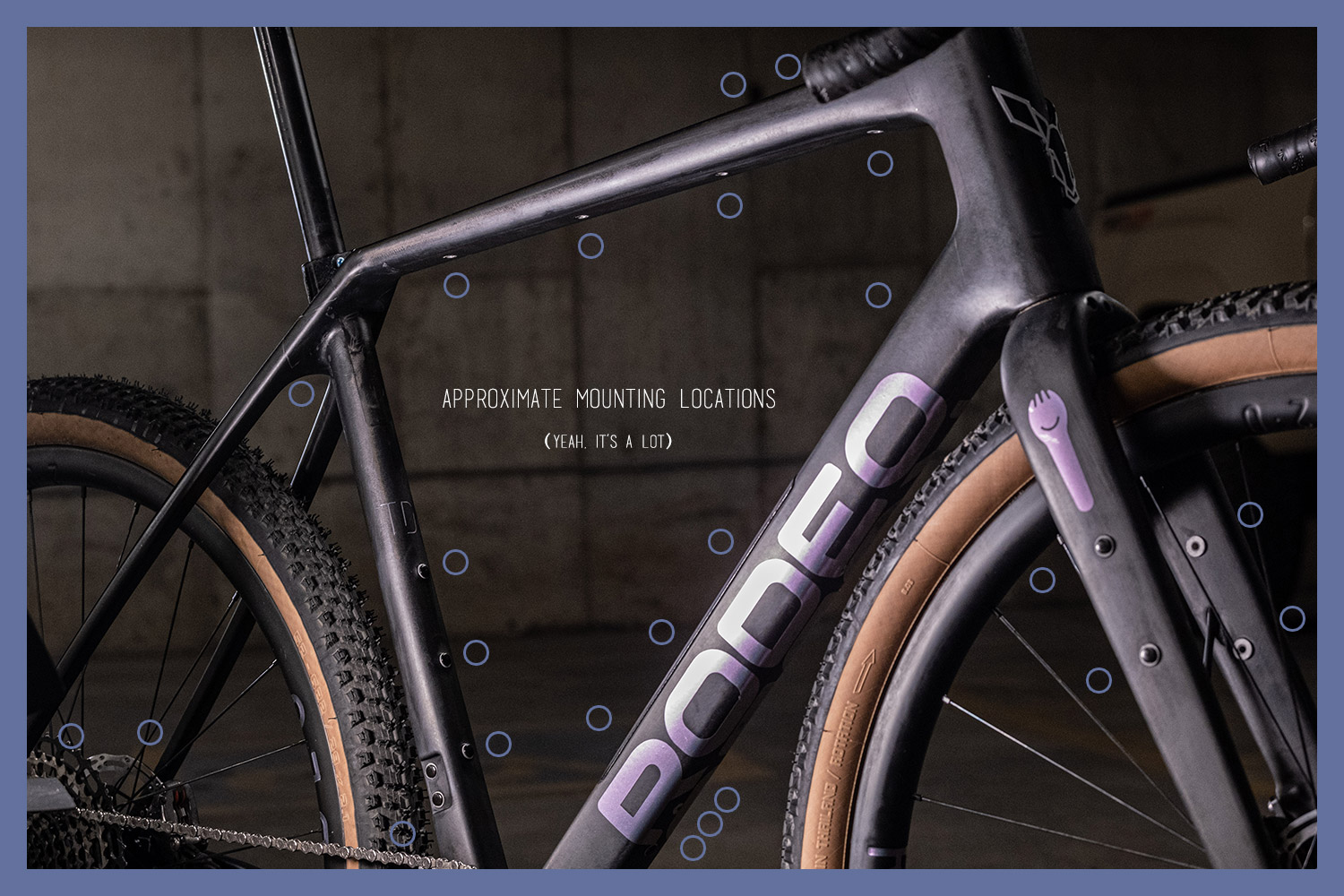 TD4 is our first frame to integrate the option of full hidden internal brake and shift housing on your build. Internal routing places the housing inside of your handlebar and down through your stem where it enters the frame via the upper headset. No housing is seen except where it exits the frame at the brake calipers and rear derailleur. The result is a beautifully clean, graceful bike that looks like it wants to race, because it does, if that's what you're into. Internal routing is an emerging category of components with a few leading options, and if you want to continue to use standard externally routed handlebar and stem systems those are fully compatible with TD4 and Spork 3.2 via nearly out of sight downtube routing and tidy routing through the upper headset. Even when introducing features such as integrated housing which are at the leading edge of bike design we continue to allow owners to use widely available and open-design products that are tried and proven over time.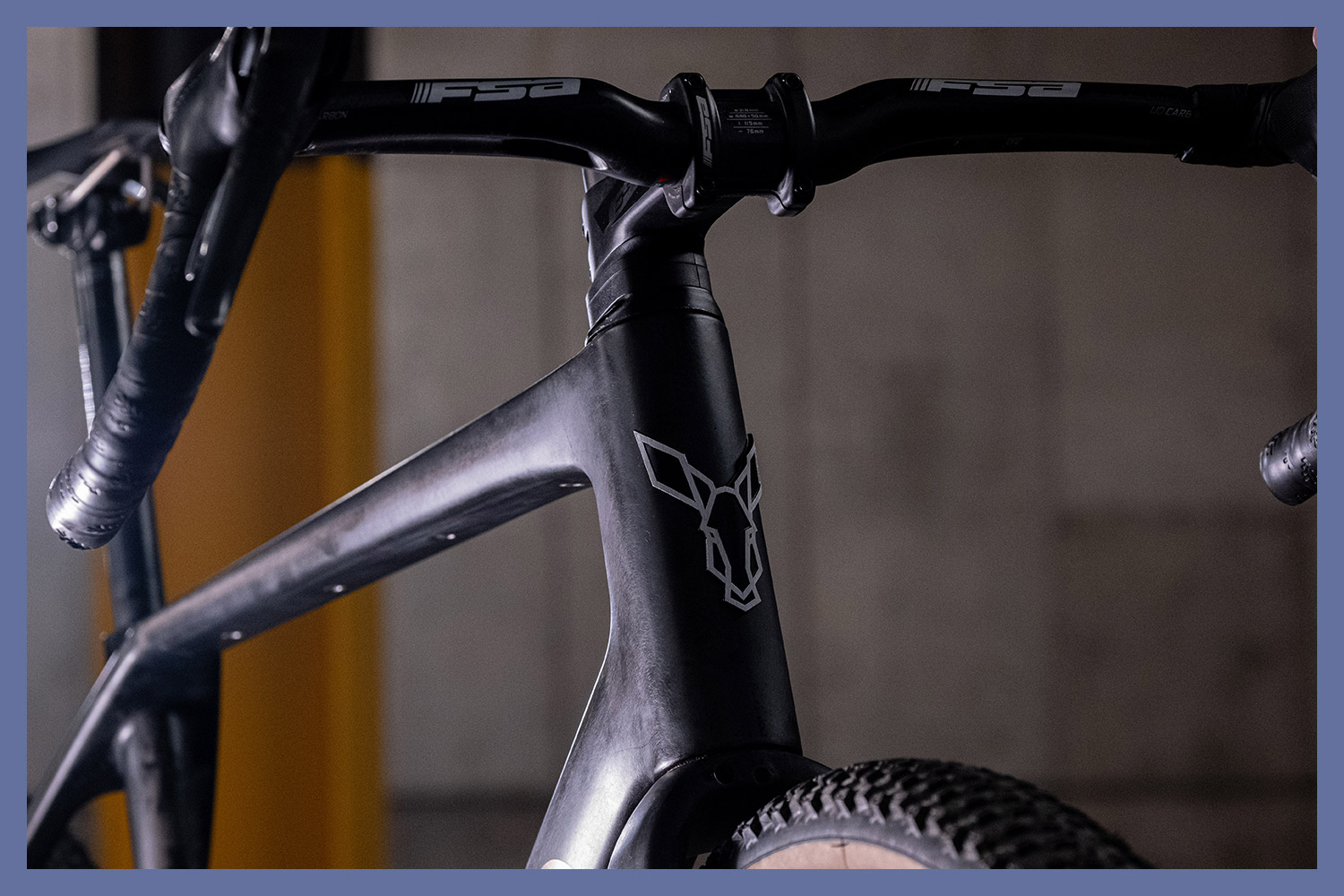 TD4 is all about function, function, function. Our guiding design principle for this bike was to pack it with thoughtful details that would make it better to own and ride in the real world. Our TD3 frame has always had a generous downtube profile, and we've always stared at it wondering if it would be possible to put all of that wasted volume to use. Now, with TD4, we once again took advantage of better manufacturing techniques to put more of the full volume of the frame to work for the rider: TD4 now features generous and easily accessible storage space in the entirety of its downtube. A simple hatch cover midway on the downtube can be quickly removed to allow access to potential storage space that had previously been under utilized. Now, instead of strapping a tool bag to your saddle, you can fit a tube, tire kit, multi tool, tire lever, a burrito, or many many other items inside of the frame and out of sight. While you are in there notice the tidy hardware that secures your brake and derailleur housing to prevent rattling and admire the clean, well executed internal carbon layup.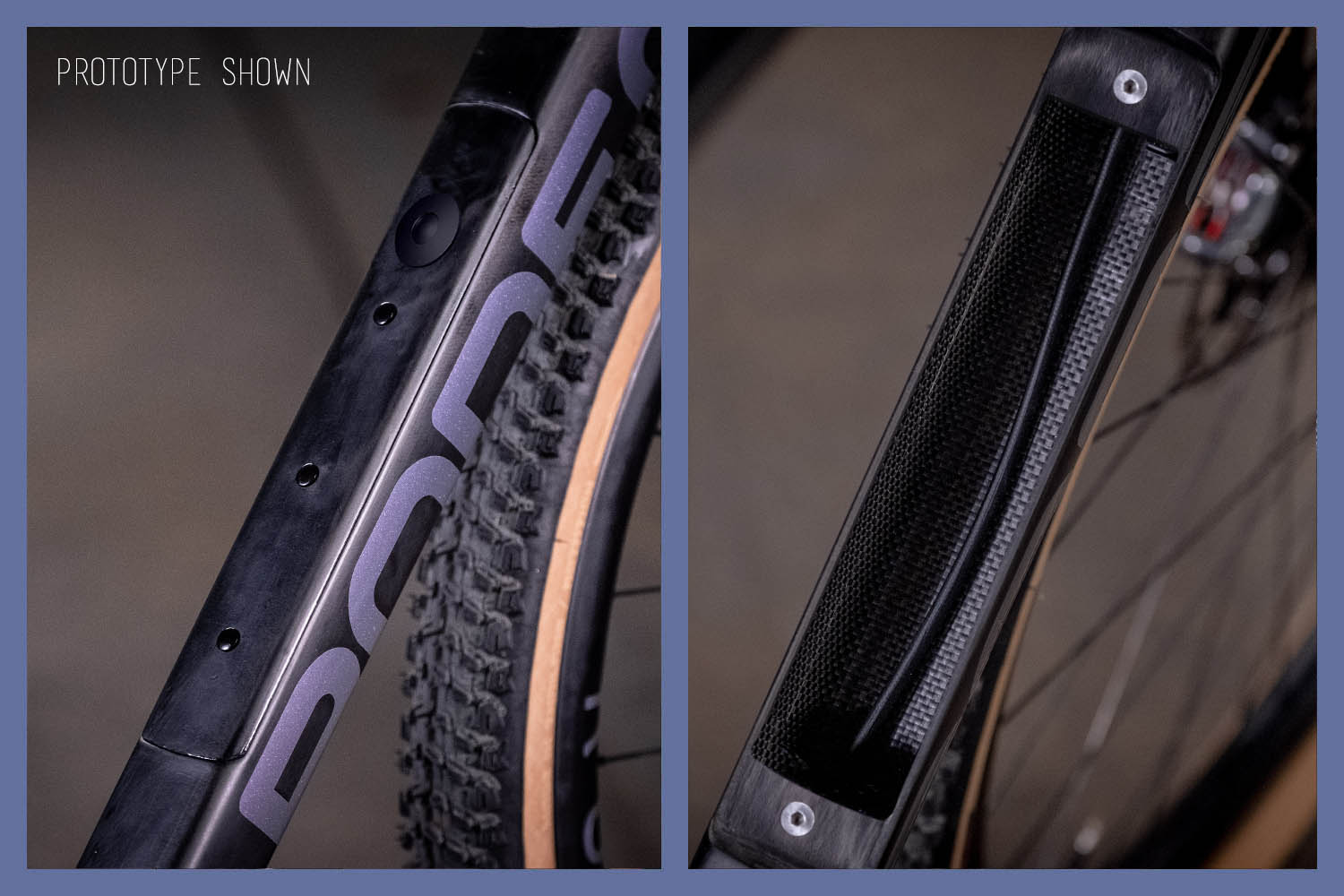 TD4 is entirely about leaving key build decisions up to each owner. Wherever possible technical specifications of the frame were made as agnostic as possible in service of this goal. A prime example of this is the ability of the frameset to run a fully integrated internal cockpit, or the ability to run 1x, 2x, mechanical, electronic, or even native singlespeed drivetrains. But we didn't stop there. We also designed the seatpost of the frame to allow 27.2, or 31.6 diameter seatposts. Each frameset will ship with a 27.2 spec seatpost shim, but that can simply be removed or swapped if you would like to run 31.6. Why bother with this detail, you ask? Because it gives owners the ability to use components that may have originally designed for MTB use, such as various dropper seatposts. It allows people the ability to build their bikes with parts they may already own instead of forcing them to build within a narrow set of standard.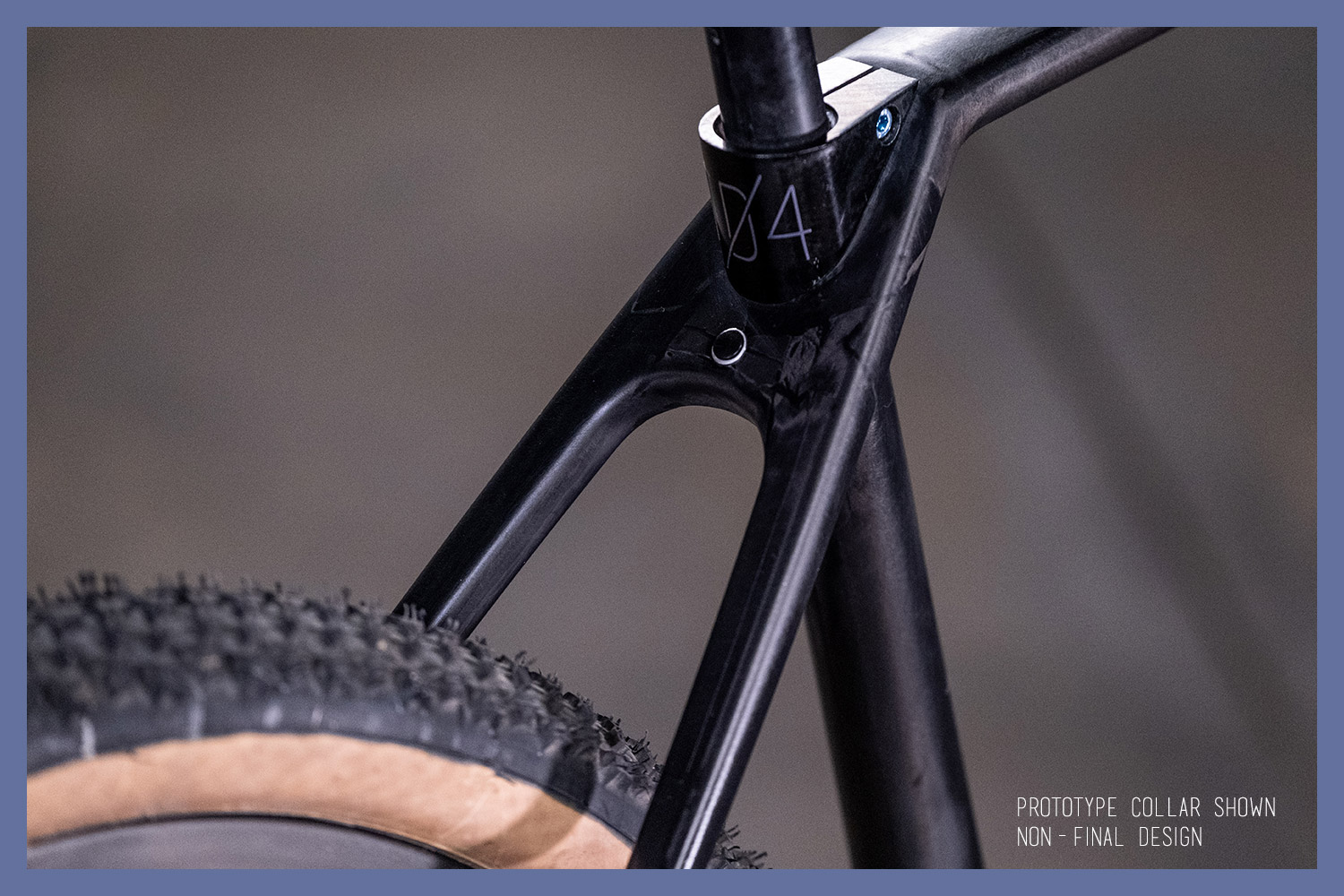 As with every frameset we've made for the last few years, TD4 is made with a threaded T47 bottom bracket shell. The T47 standard is now widely adopted across the industry and there is wide availability of bottom brackets and cranksets from essentially every brand that are compatible with the standard. T47 is also backwards compatible with a wide range of cranksets that have been on the market over the last decade, which further allows owners to build the bike that best suits them using the parts they chose.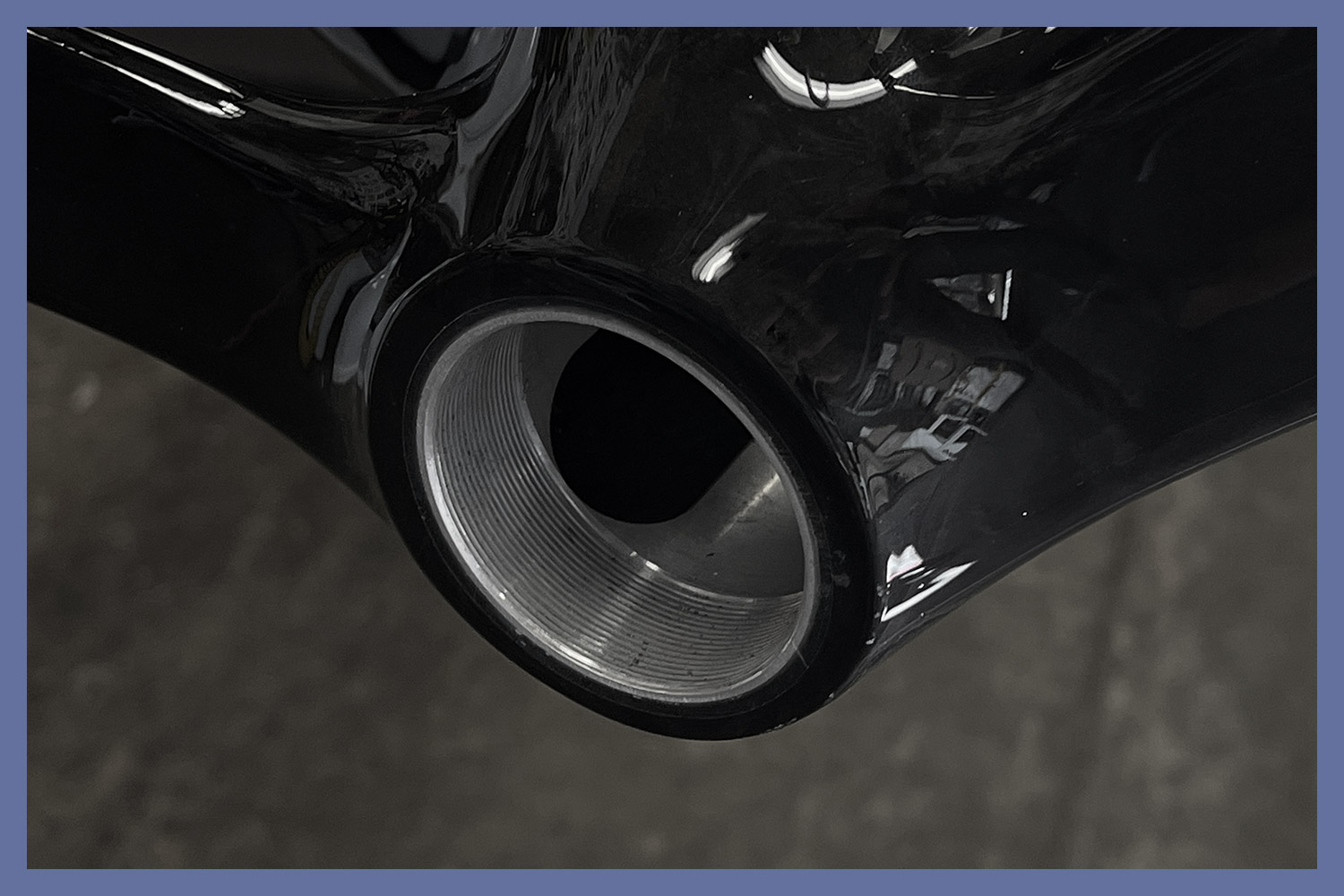 Geometry on TD4 carries most of its DNA from TD3 with key thinking intact. TD4 has always covered the spectrum of road to gravel to bikepacking, so the geometry allows the rider to achieve a low road-oriented position if desired. Careful consideration of spacers, stem, and bar allow each rider to also achieve an elevated cockpit as is more traditional in ultra endurance riding and racing.
On previous generation Traildonkeys we've always used a fairly radically sloping top tube for dropper compatibility and low standover height, but on TD4 we've taken years of real world riding observations and have created a less sloped top tube with this generation. You are still able to easily get sufficiently low with a dropper post if you run one, but a less sloped top tube opens up more room in the main triangle for full size frame bags and adjustable water bottle cage position (via three eyelets per each of the three bottle mounts on the frame).
For riders on a 52cm or 54cm TD4, we have created a Spork 3.2 in 52mm offset to pair with those frames which allows us to refine geometry and handling on those two frame sizes.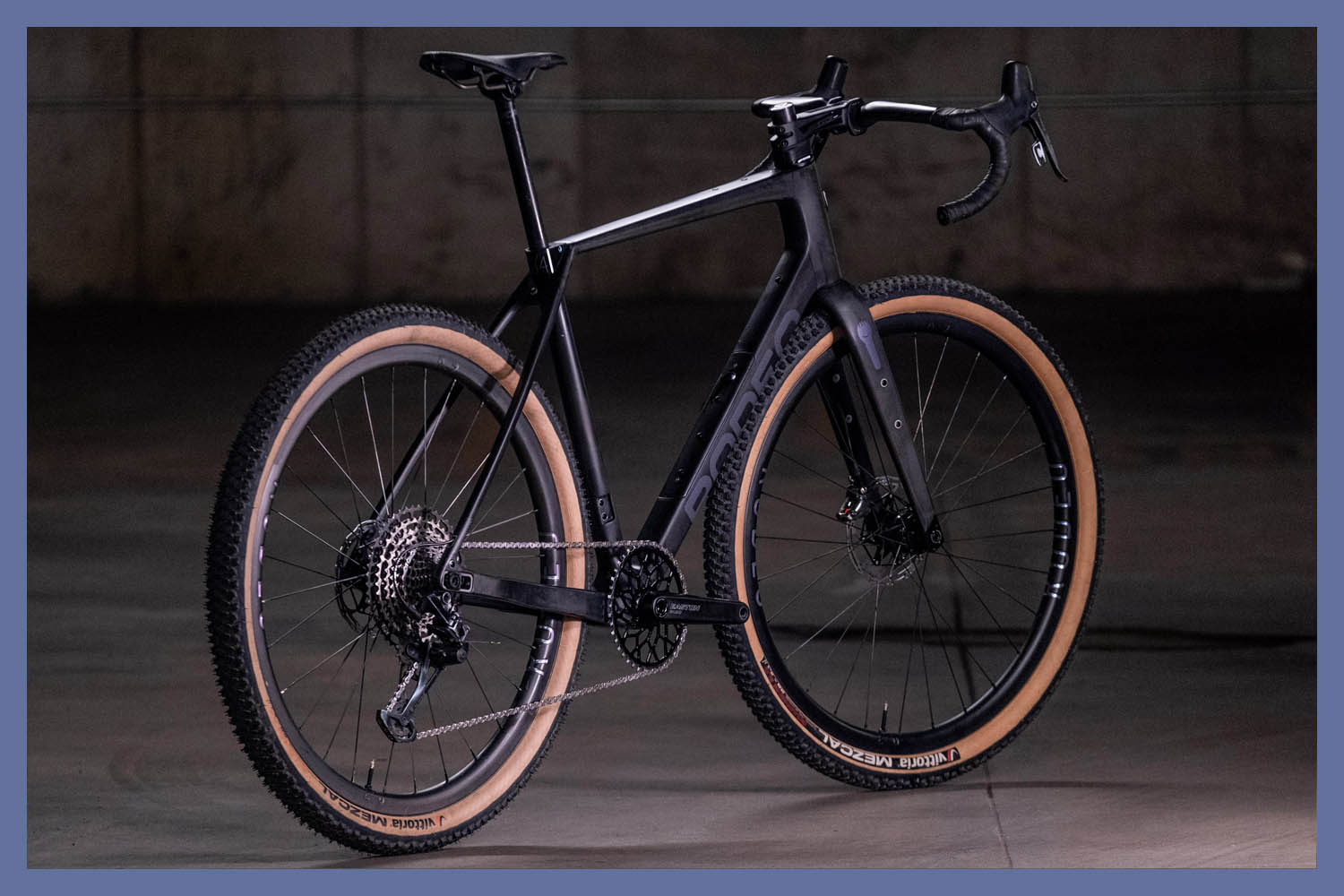 Starting with a clean sheet of paper allowed TD4 to have a more modern, cohesive bicycle design. The lines of TD3 have for years successfully set it apart from its peers and have also telegraphed its durable intent. With TD4 it was time to strike a new tone for the new platform: elegance and speed. TD4 tube profiles blend together fluidly, and the visual weight of the frame has decreased dramatically. Function doesn't have to be brutal, it can be beautiful. When built minimally and purposefully, a complete TD4 takes on the appearance of a fast gravel racer, or even a road bike. But when built out for challenging terrain and bikepacking, TD4 shows its feature set well, and stays true to the all terrain DNA that has always been at the heart of a Traildonkey.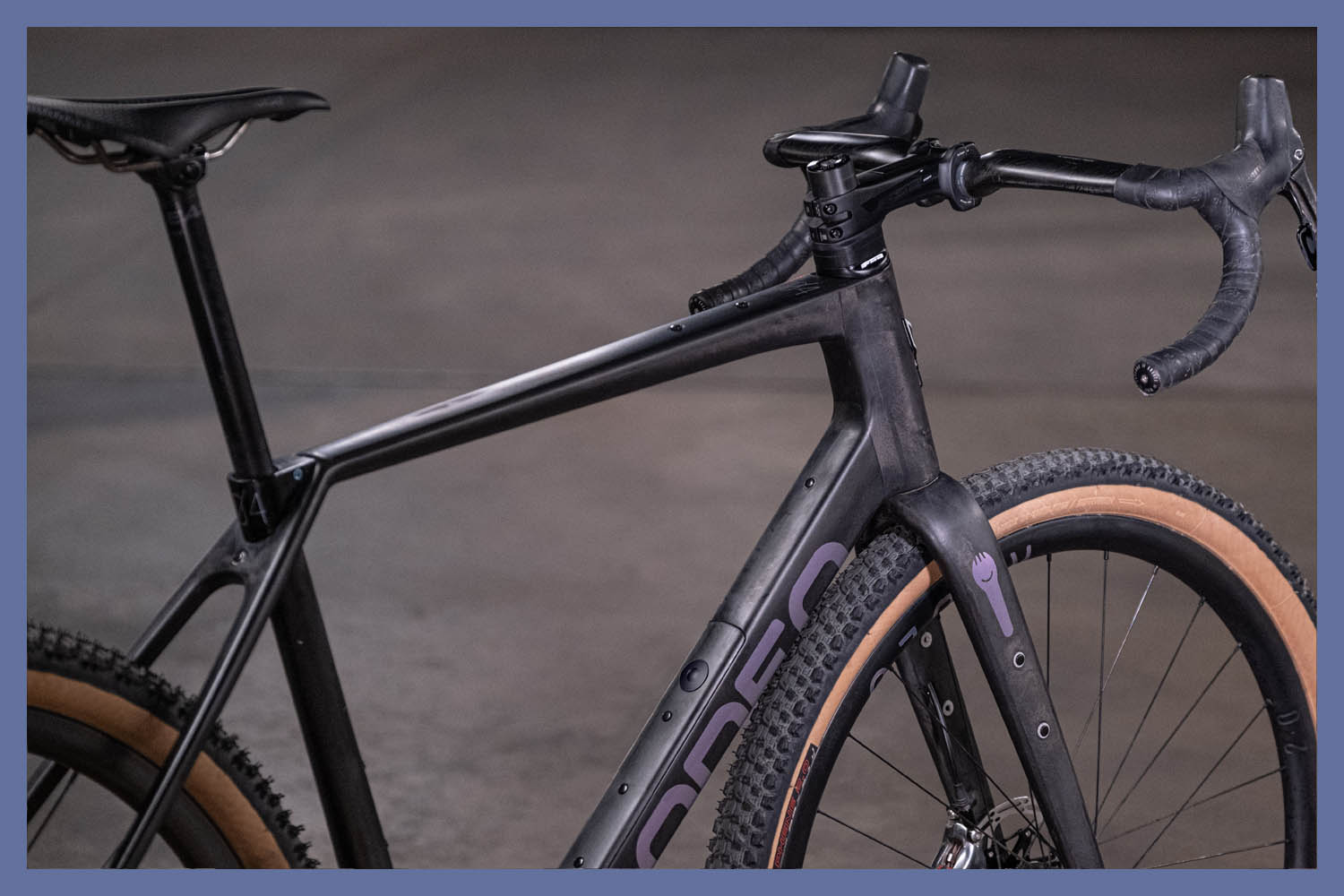 Production weights for TD4 are not yet 100% finalized, but we will update this section with firm numbers when available.
Final frameset weight will combine the bare frameset and the various slider and frame hardware.
The naked, unpainted frame weight of a 58cm TD4 frame is 1150g. Smaller / larger frame sizes will average 100g lighter / heavier per size
Cerakote (ceramic paint) finish adds approximately 30 to 50g.
Liquid Painted finish adds approximately 100g to 250g.
Hardware weight is being optimized and finalized now. Target weights for hardware are approximately 250g on average.
For the sake of comparison to TD3, a fully built 58cm painted frame with 42mm tires, carbon components, and Ekar drivetrain weighed in at 20.8 lb with pedals. An initial unpainted TD4 with Force 1, carbon wheels, aluminum components, pedals, and Force 1 mullet drivetrain weighed in at 18.7 lb, or 2 lb lighter than TD3.
Spork 3.2 weighs 495g.
We offer to-scale PDFs of all sizes of our TD4 frames so that custom frame bag makers can create exactly accurate custom frame bags. Our TD4 templates also show the direct mount eyelet locations for bolt-on frame bags.