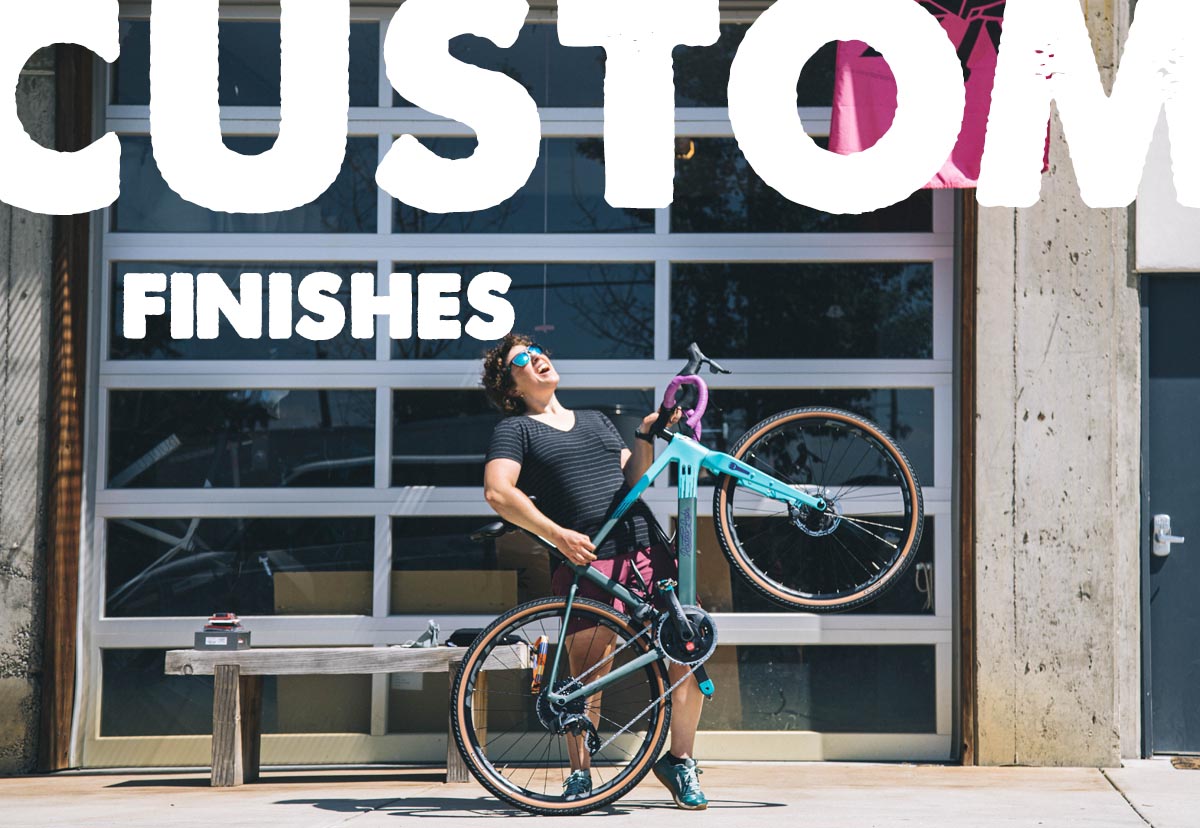 One of our favorite types of commissions we receive at Rodeo are custom painted frames. When we receive a request for custom paint we walk the owner through what to expect on each step.
Step 1: Commit to the custom design process by purchasing your frameset.
Step 2: A discussion about what the inspiration will be and what themes the owner would like to weave into the design of the bike.
Step 3: We translate those themes into digital 2d design representations. These act as the official design representation with the applicator.
Step 4: We confirm pricing, shades of color, and get your approval to proceed.
Step 5: Your frameset is handed off to our painter or in-house Cerakote team. Turn around time at the paint shop is typically 3-4 weeks.
Step 6: We assemble the final bike or ship the completed frameset to you.
The end result is a Traildonkey or Flaanimal that is totally unique.
We now offer custom finishes in Cerakote in addition to liquid paint.
Cerakote has unique qualities compared to liquid paint. It is a very thin polymer / ceramic coating with the pigments / solids suspended in the polymers. For each color the composition of the coating can be quite different based on different methods developed to give the coating it's desired look. A the same thickness Cerakote outperforms liquid paint pretty dramatically for durability. Cerakote is applied at approximately 1 mil of thickness and paint at about 6 mil of thickness so Cerakote ends up being much lighter as well as it relates to the coating. Both finishes can scratch and rub off over time if for instance a bikepacking bag rubs against a frame or dirty parts contact each other regularly. Paint can take longer to rub off due to it's increased thickness but Cerakote does not flake and chip the way paint does. It tends to get tiny nicks that don't spread vs chips on paint that can slowly grow larger and fail more visibly. Inversely Cerakote can't really be touched up, at least not yet. Once it is on that's pretty much it and if you add wear and tear to your bike consider it patina vs trying to keep the bike "perfect" forever.
Cerakote does have metallic options which can be very cool.
Cerakote doesn't offer a mirror gloss finish like traditional liquid paint. It tends to go on more matte and satin.
Liquid paint will have a larger color spectrum and more niche finish options like prismatics and flakes.
Click here for more info about Cerakote and how it compares to liquid paint, as detailed in a recent Rodeo Journal entry.
Cerakote pricing ranges from $600 for a single solid color without logos, through $800 for two-color with logos and simple masking, up to approximately $1500-2000 for a more complex, multi-color finish. Exact price will depend on the elements of your bike's particular finish.
If you'd like to discuss a custom paint project with us please click here to get in touch.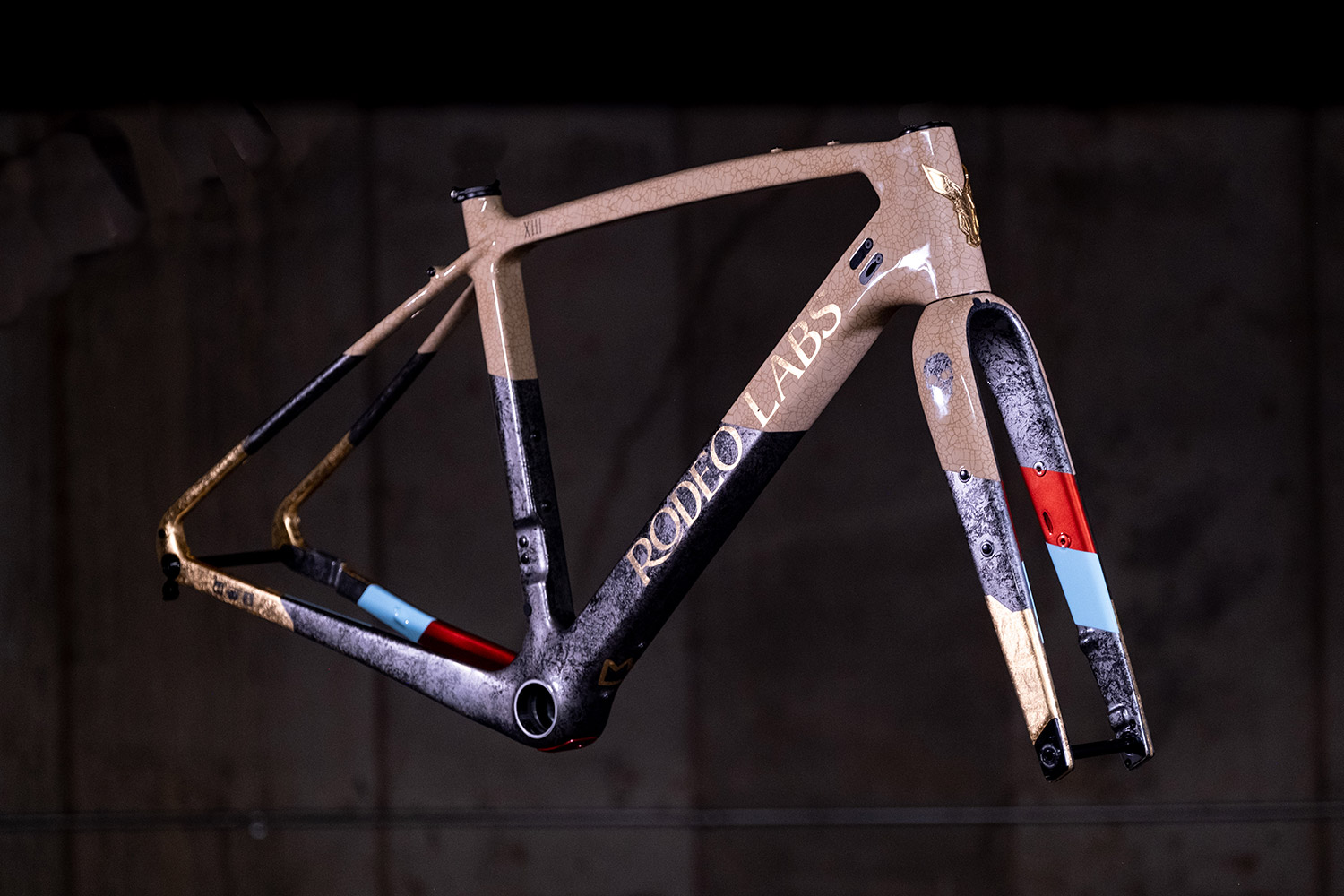 We've recently posted a journal update with a number of custom painted bikes we've completed in 2022. Check it out here.
Completed Bikes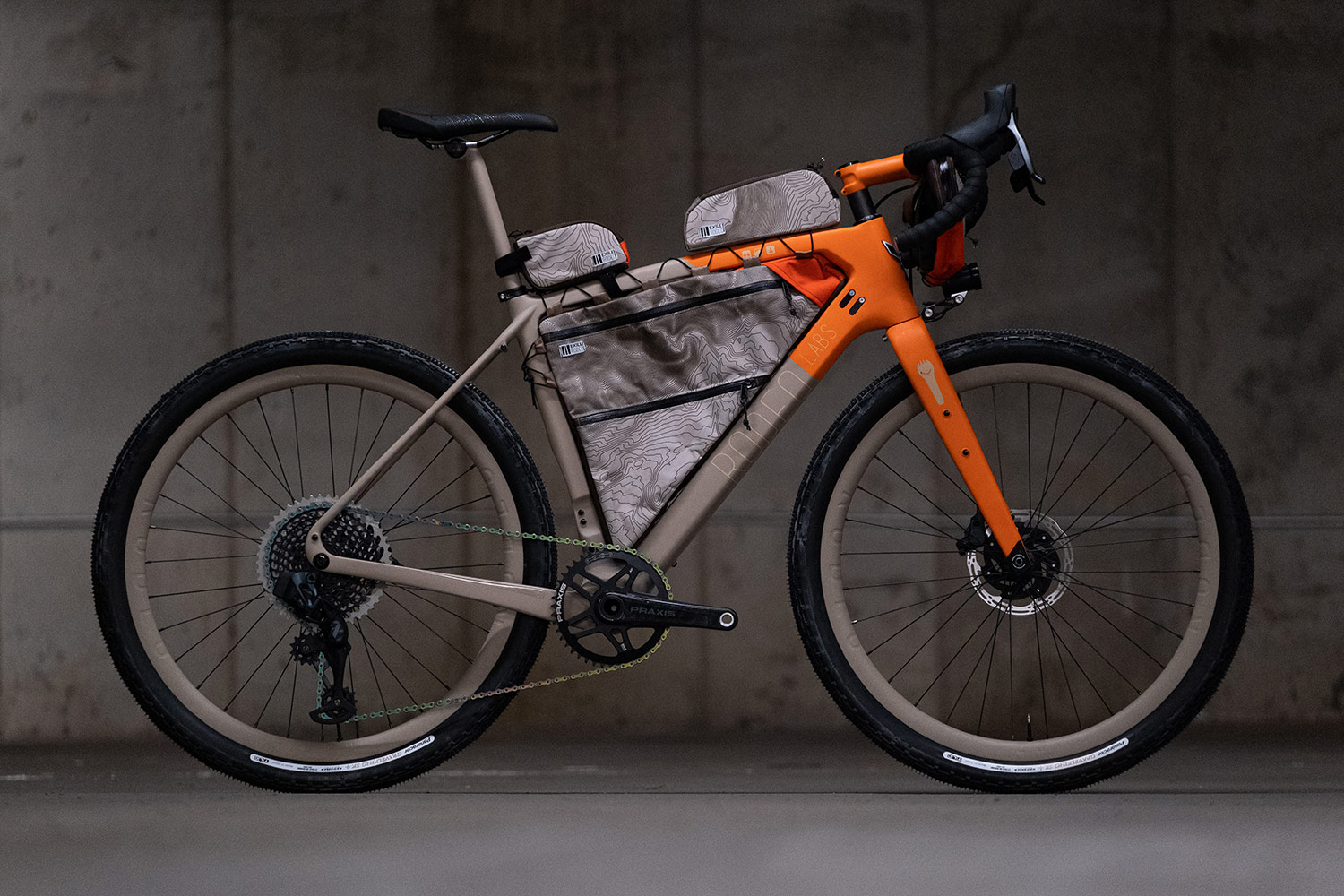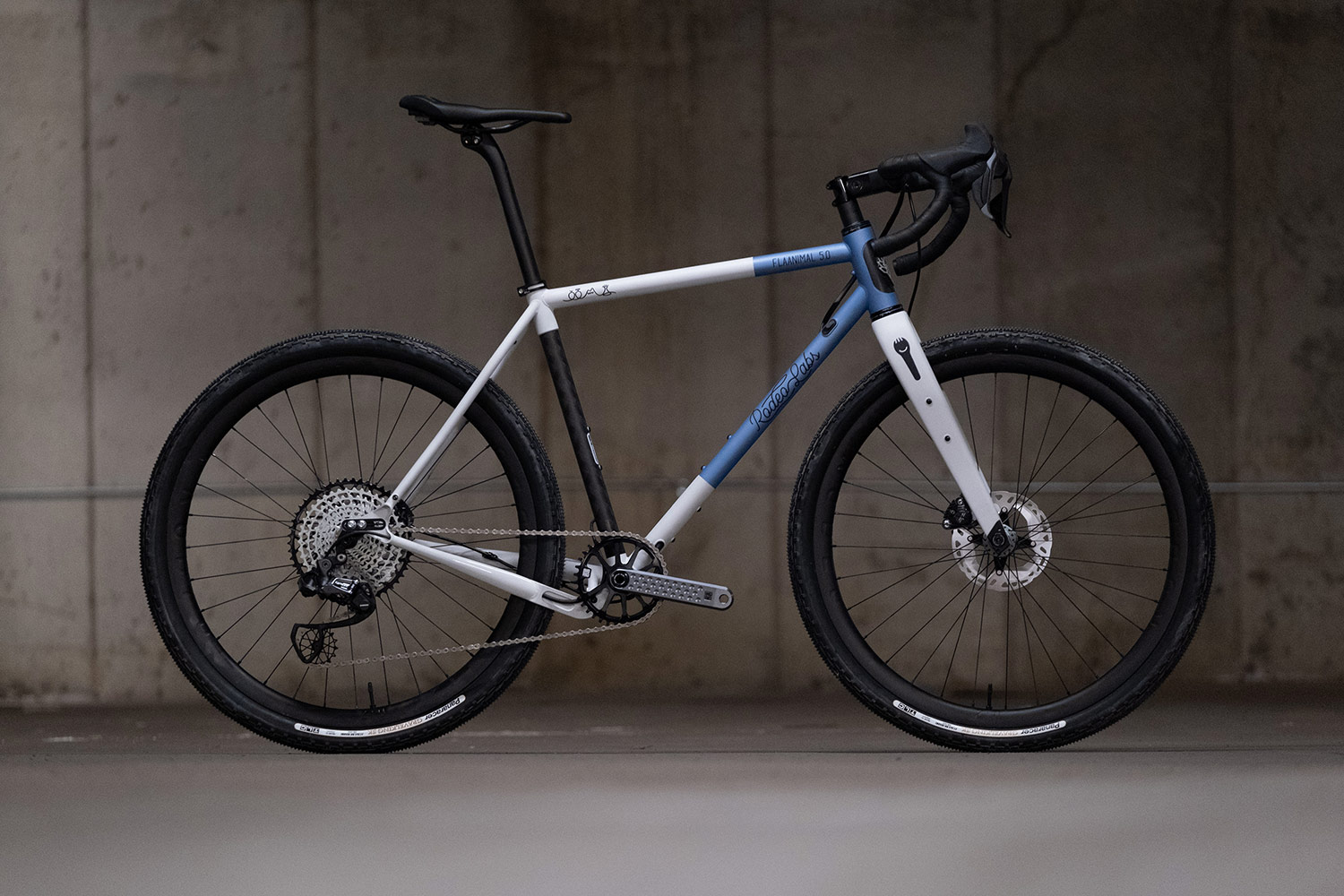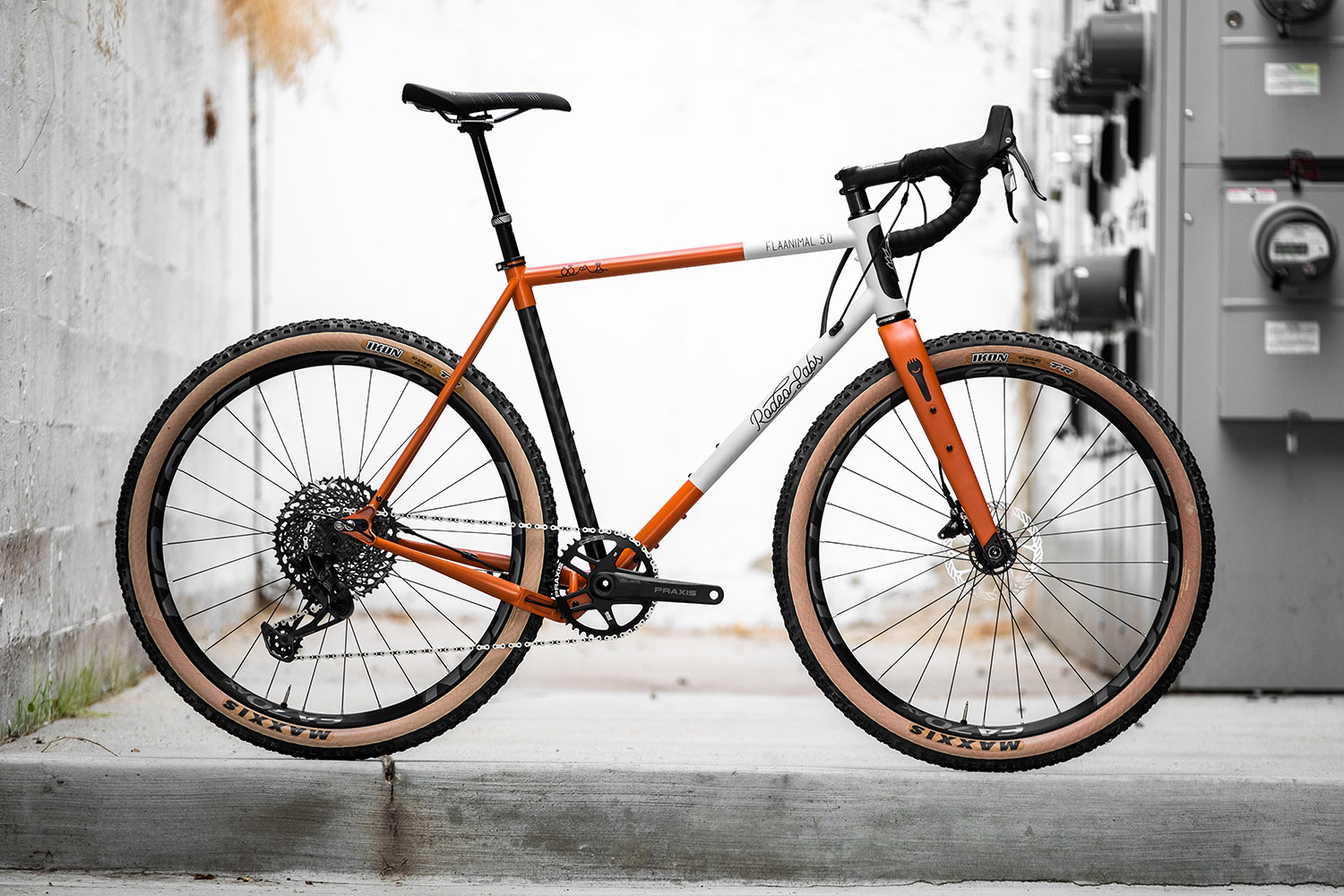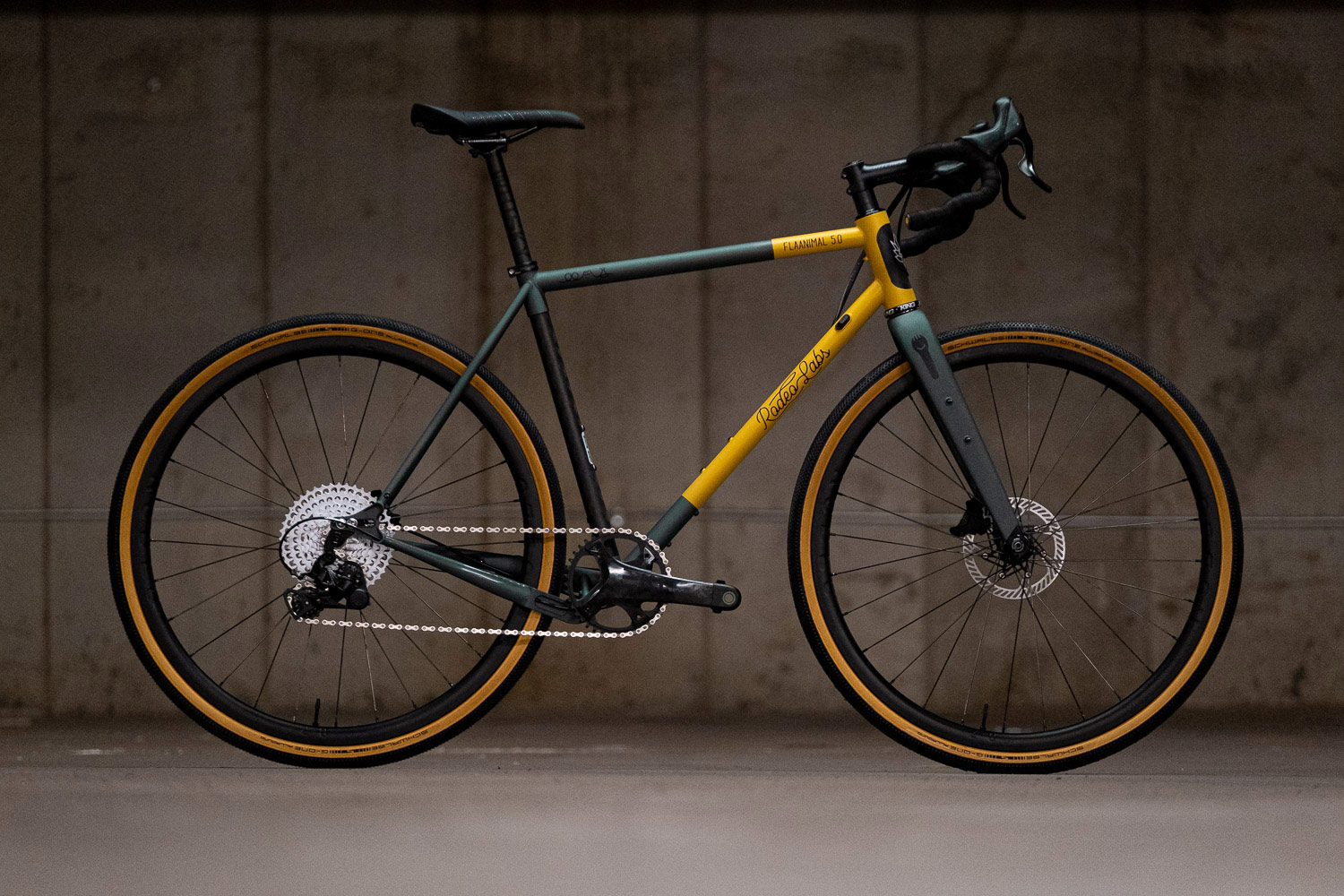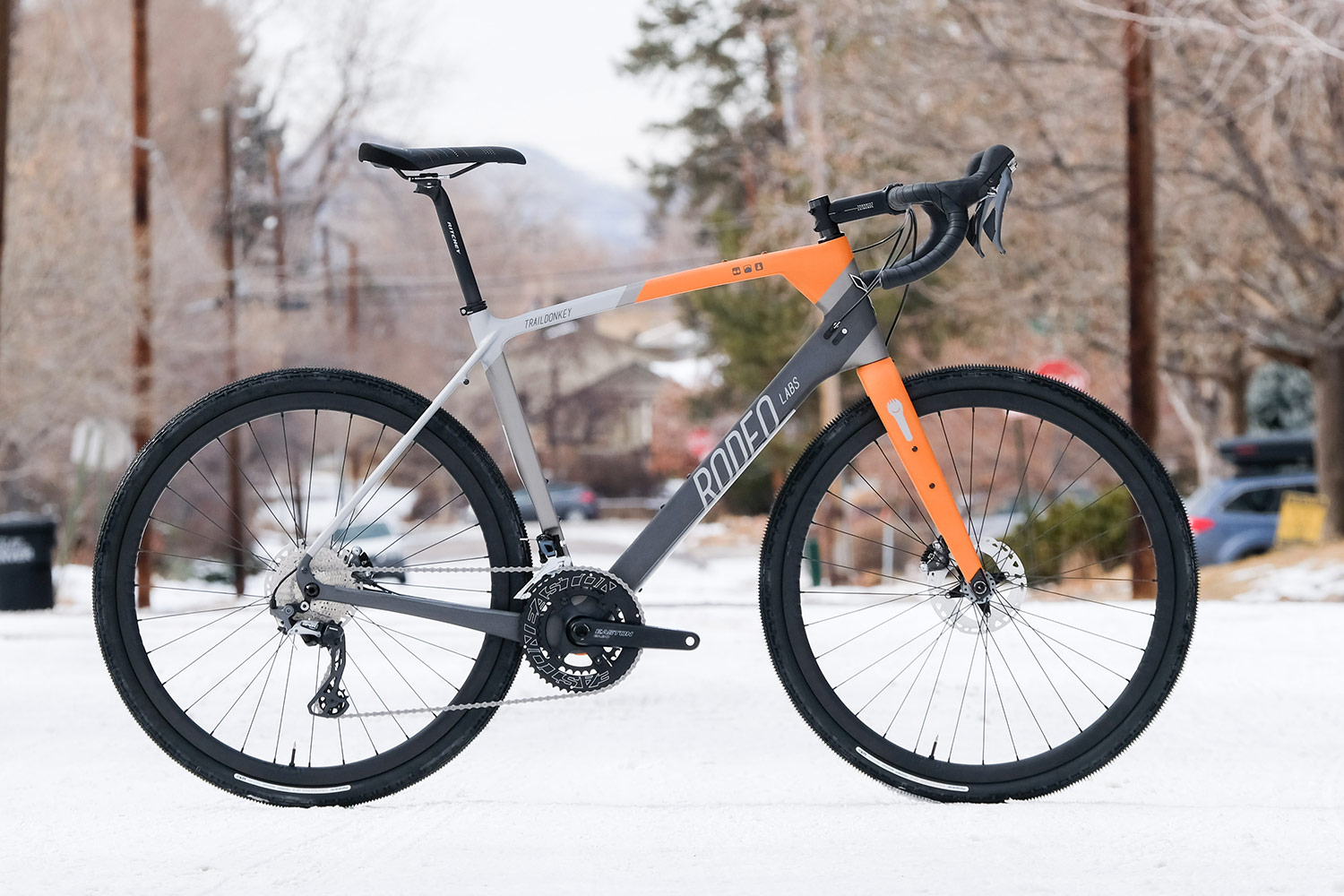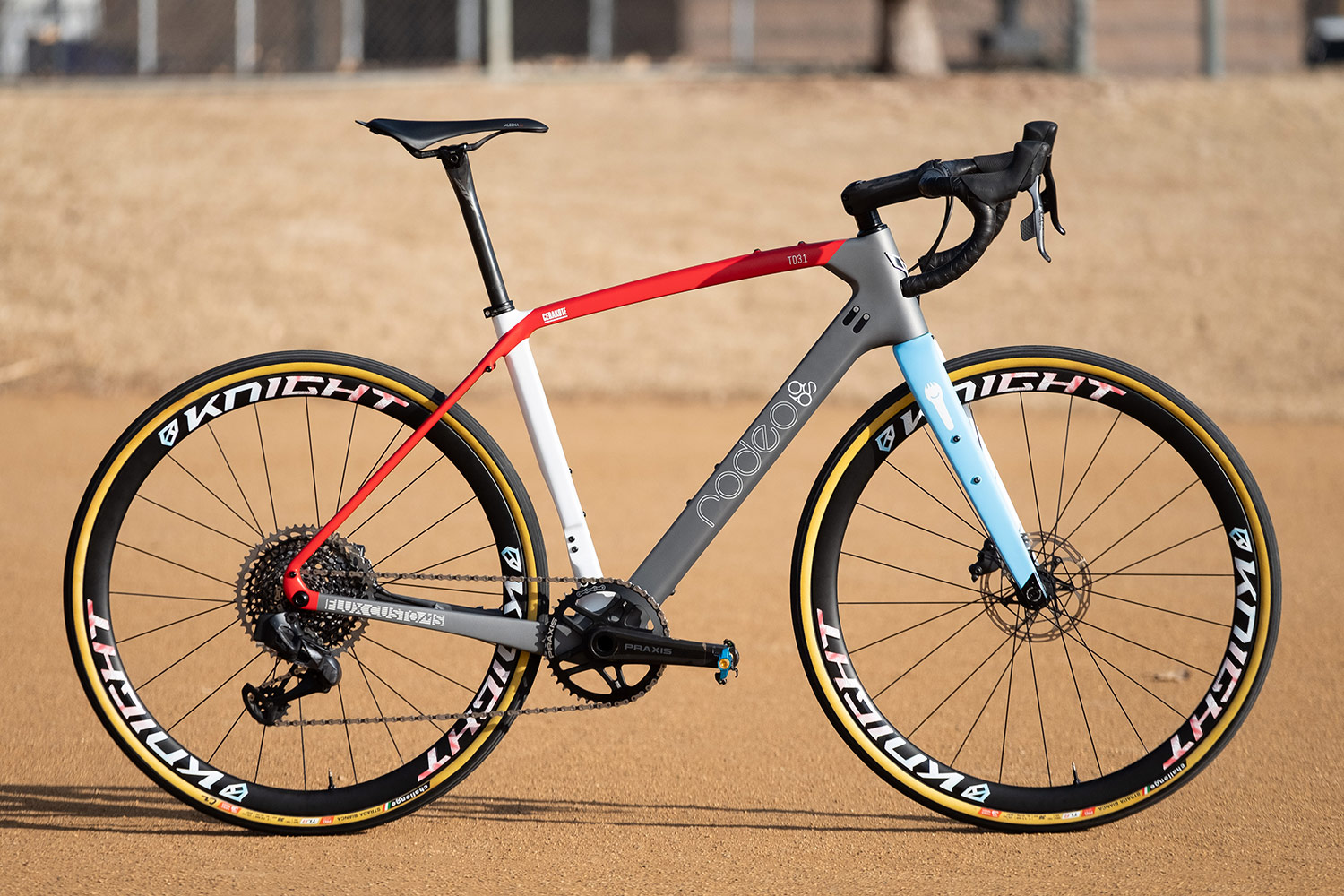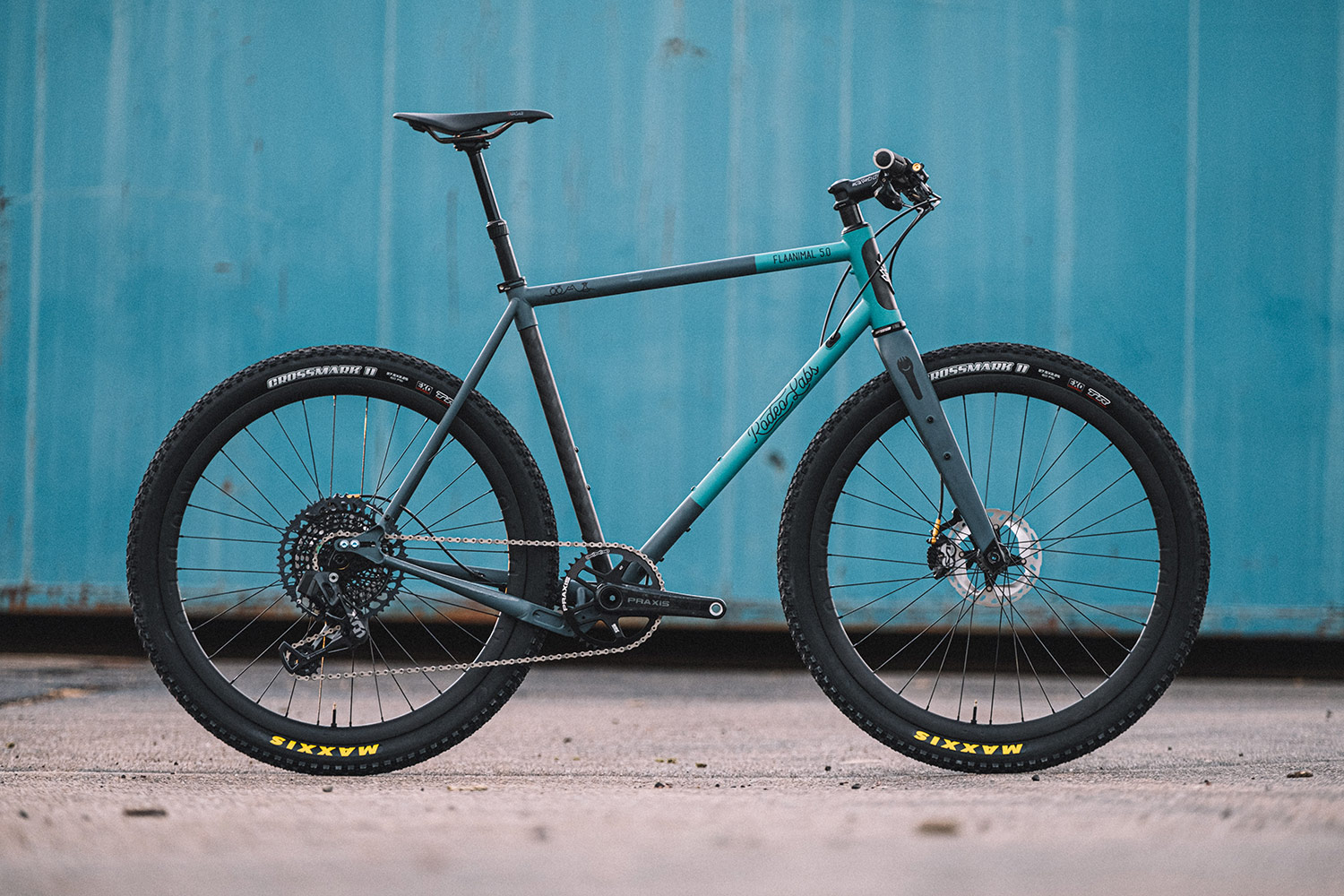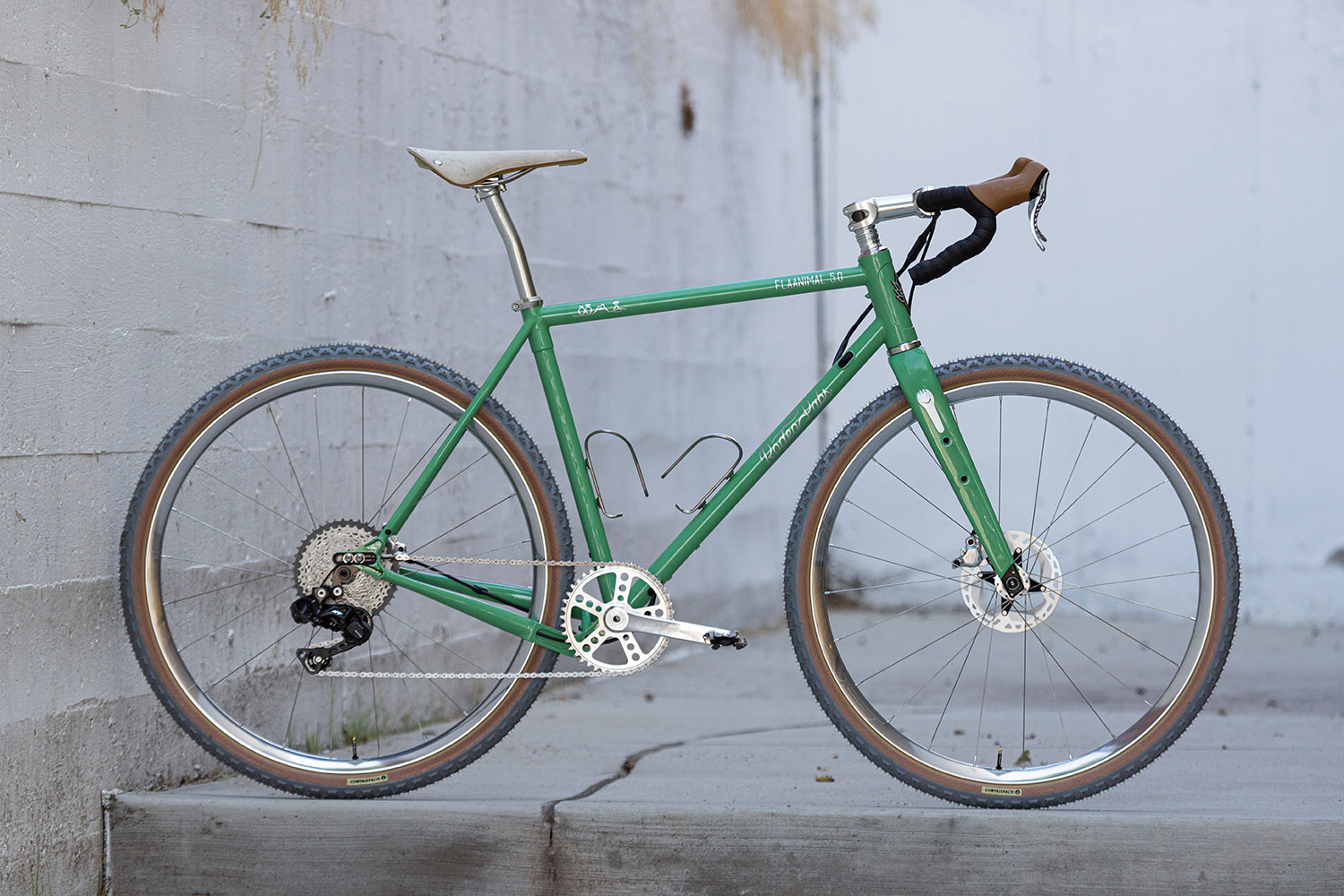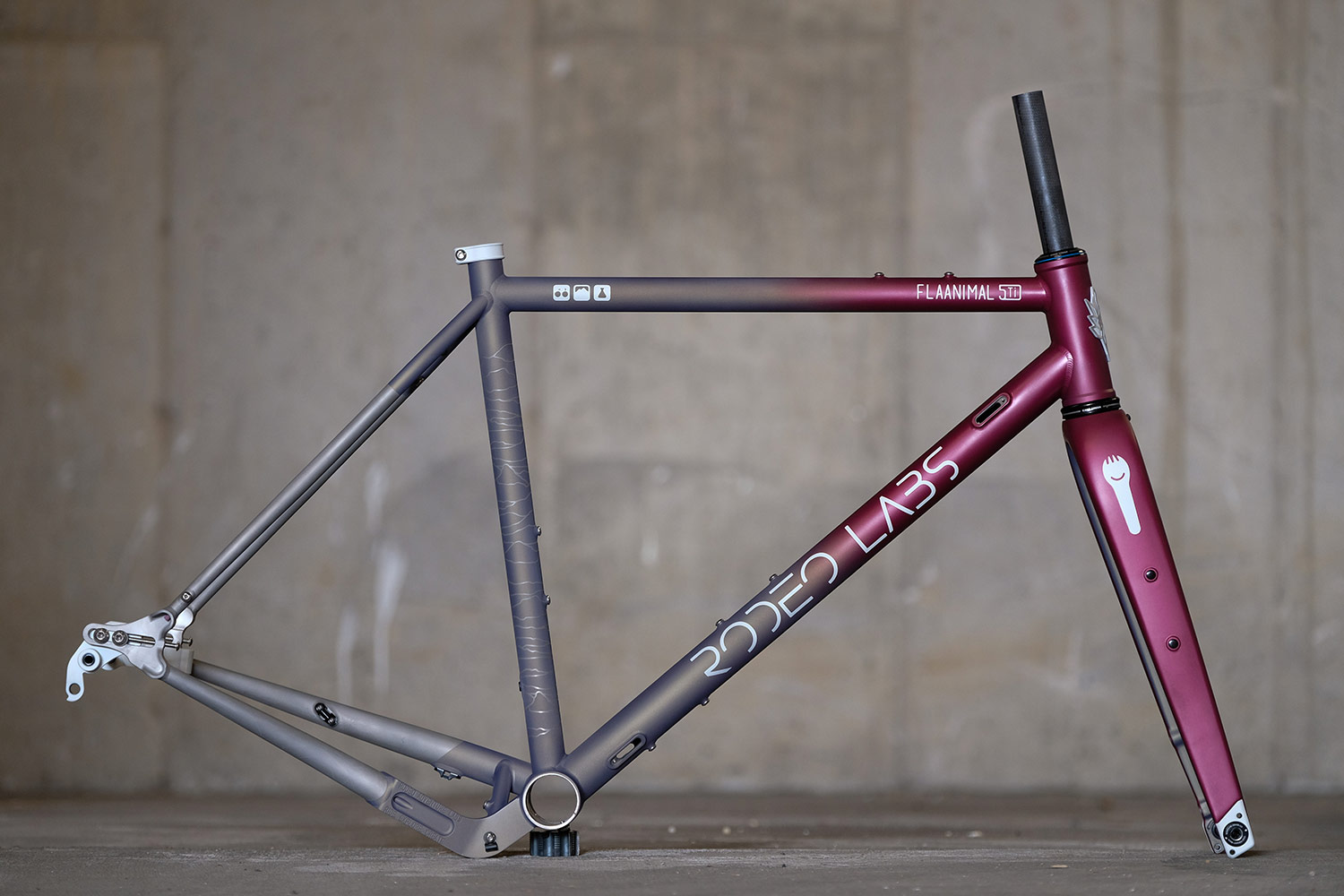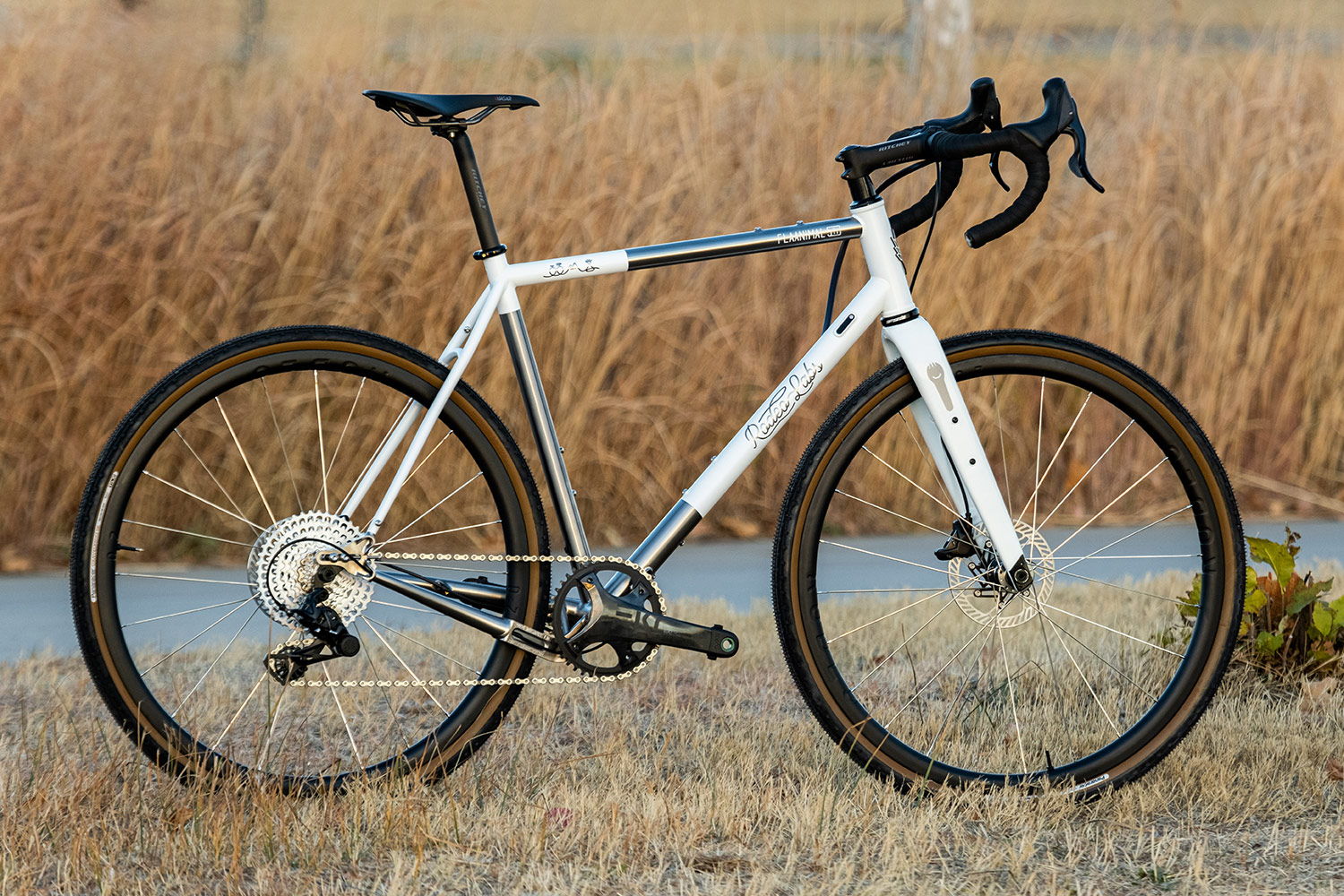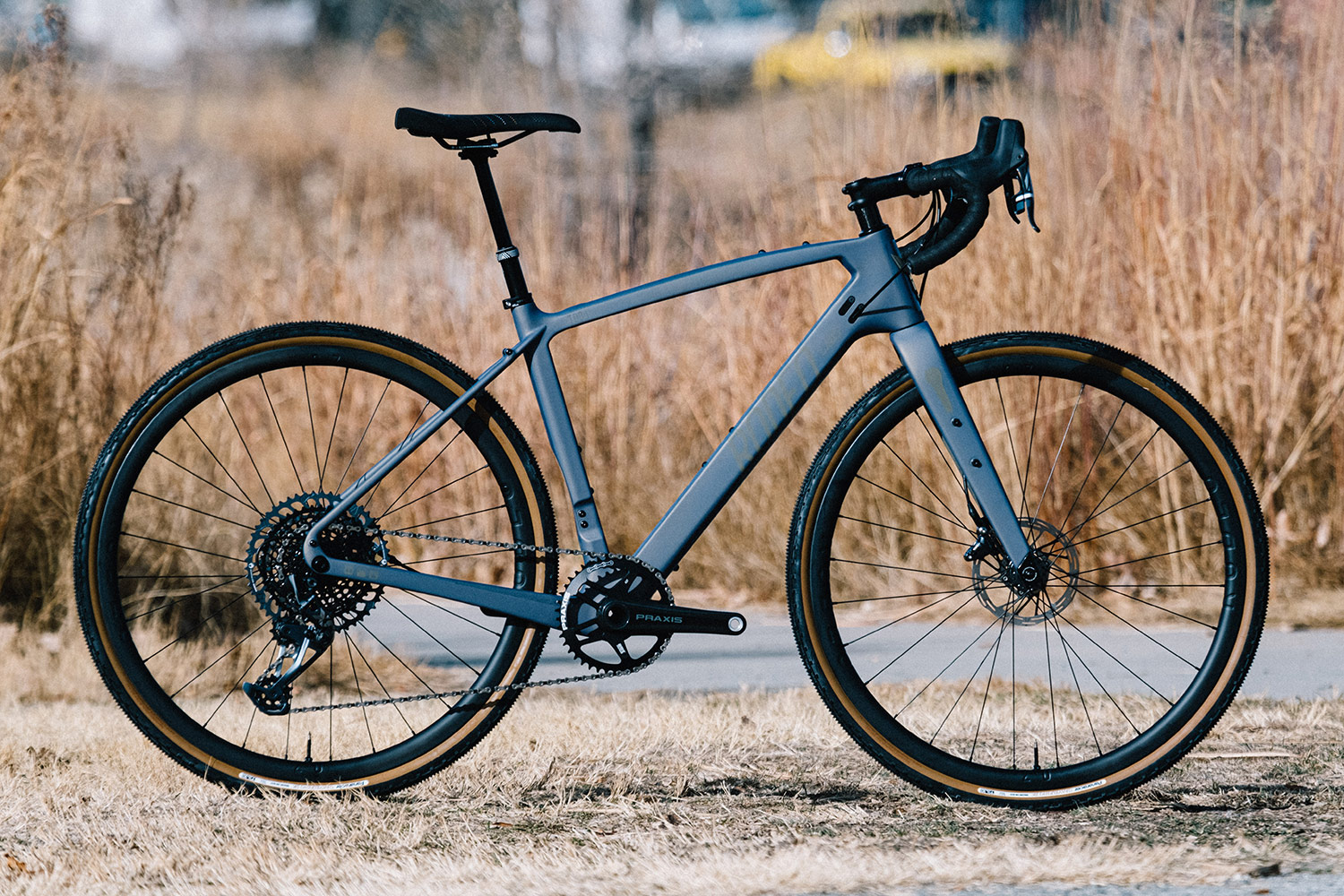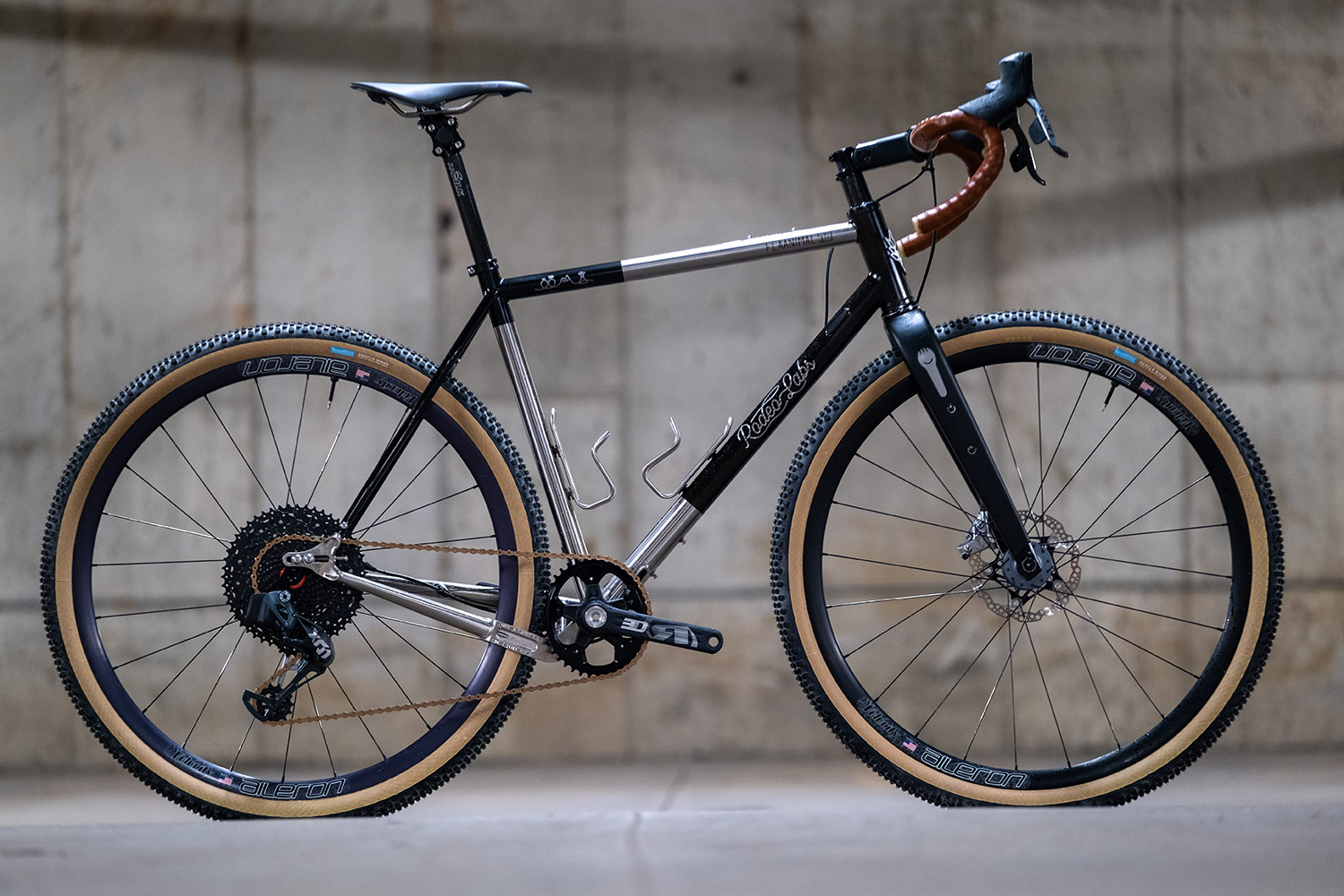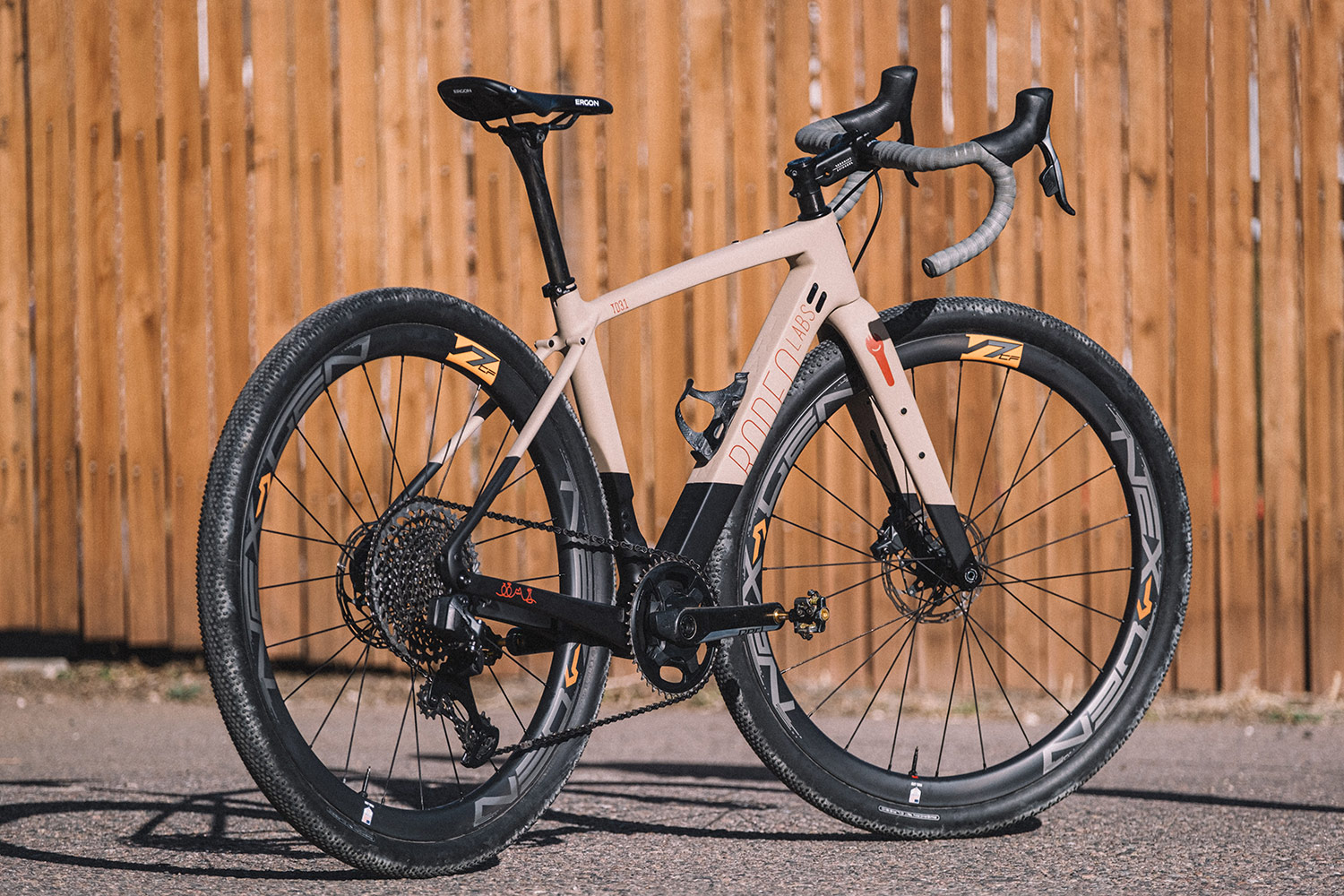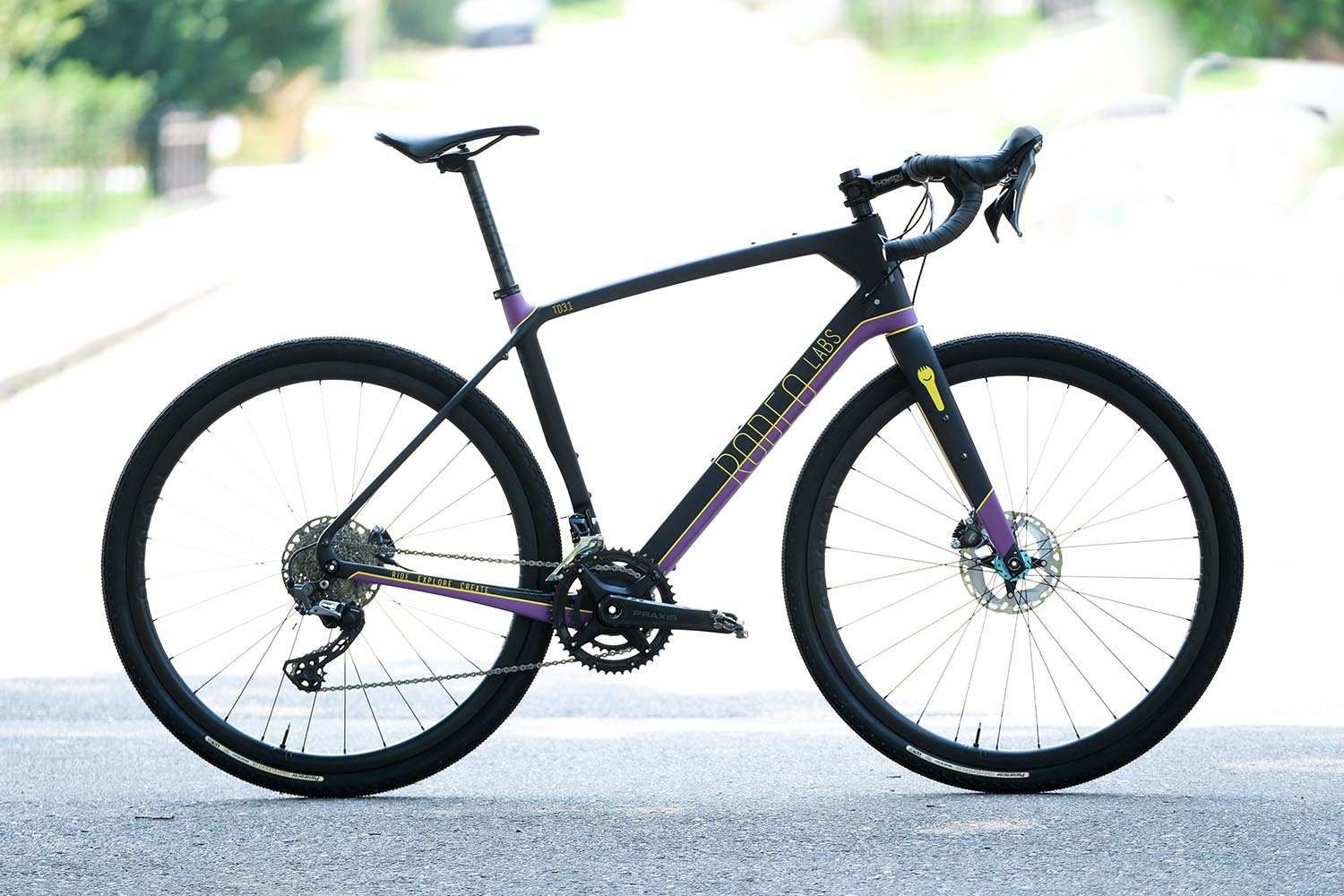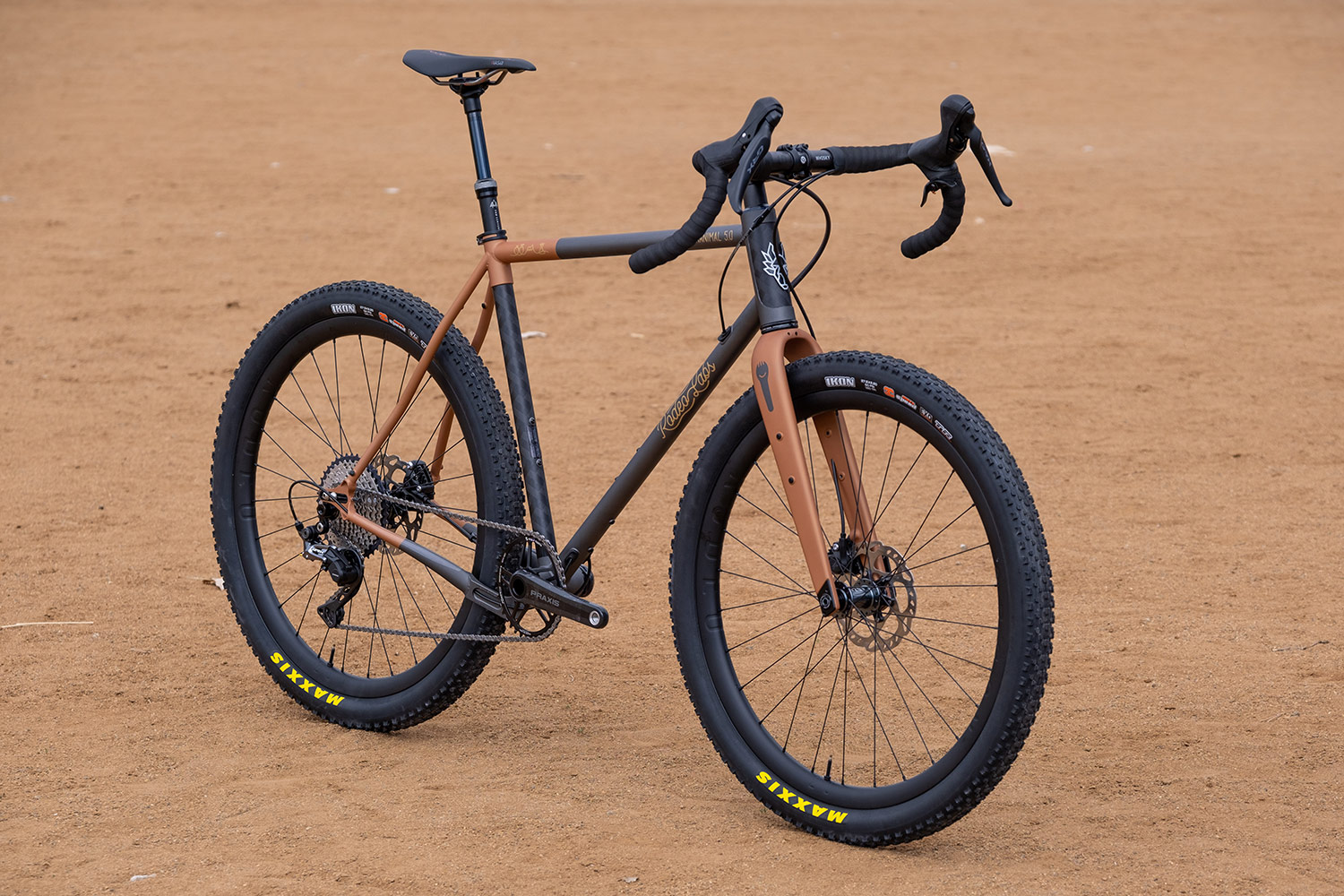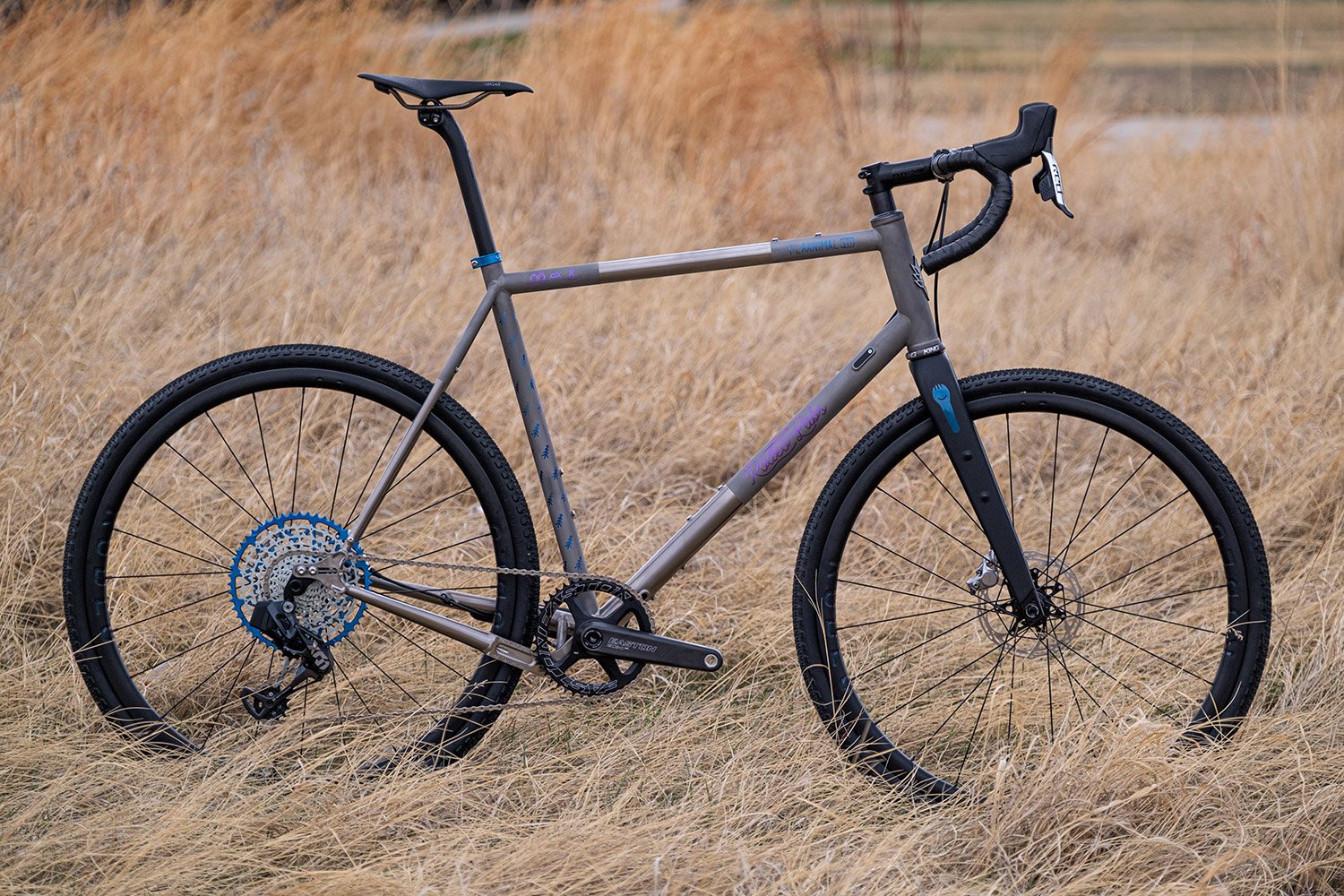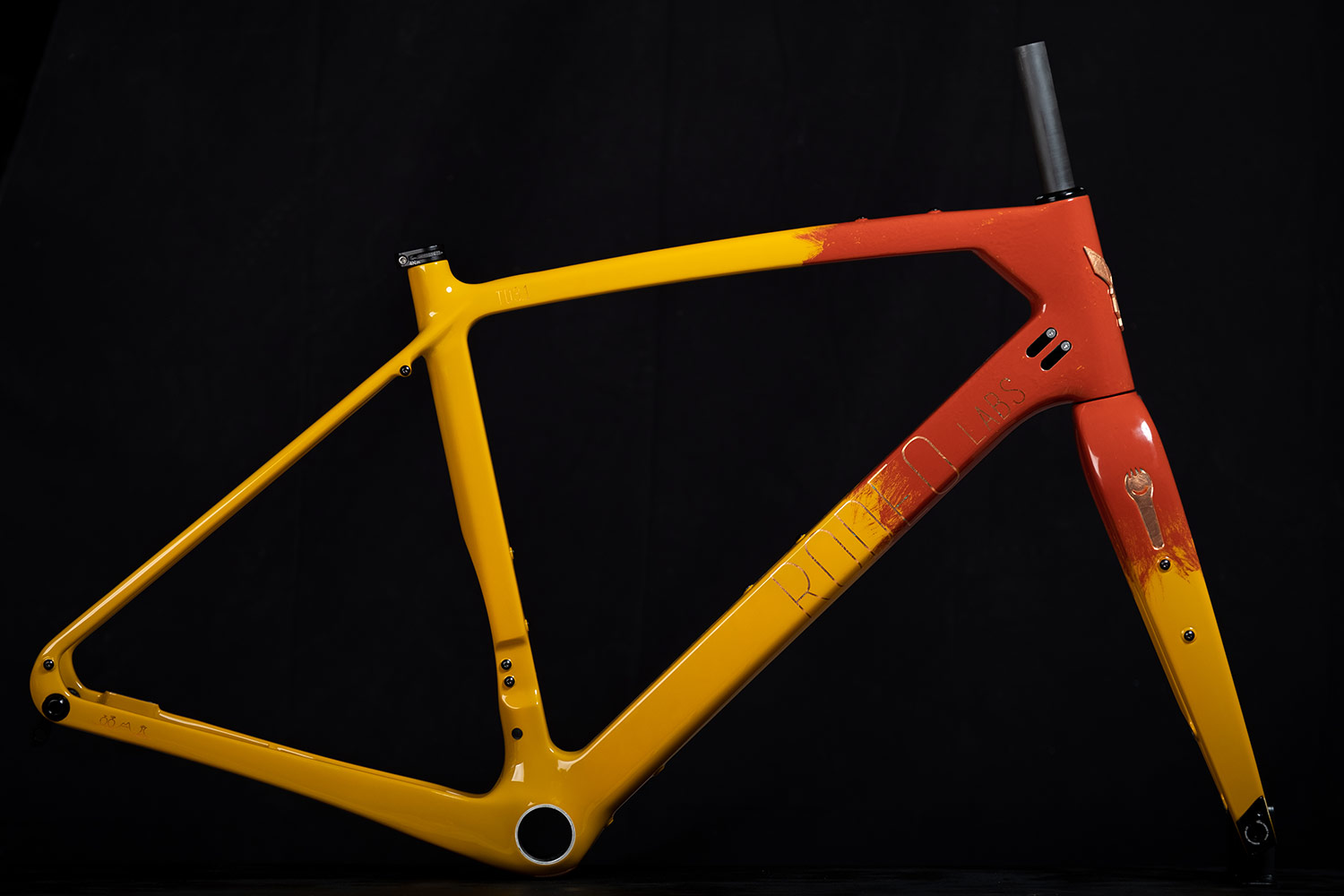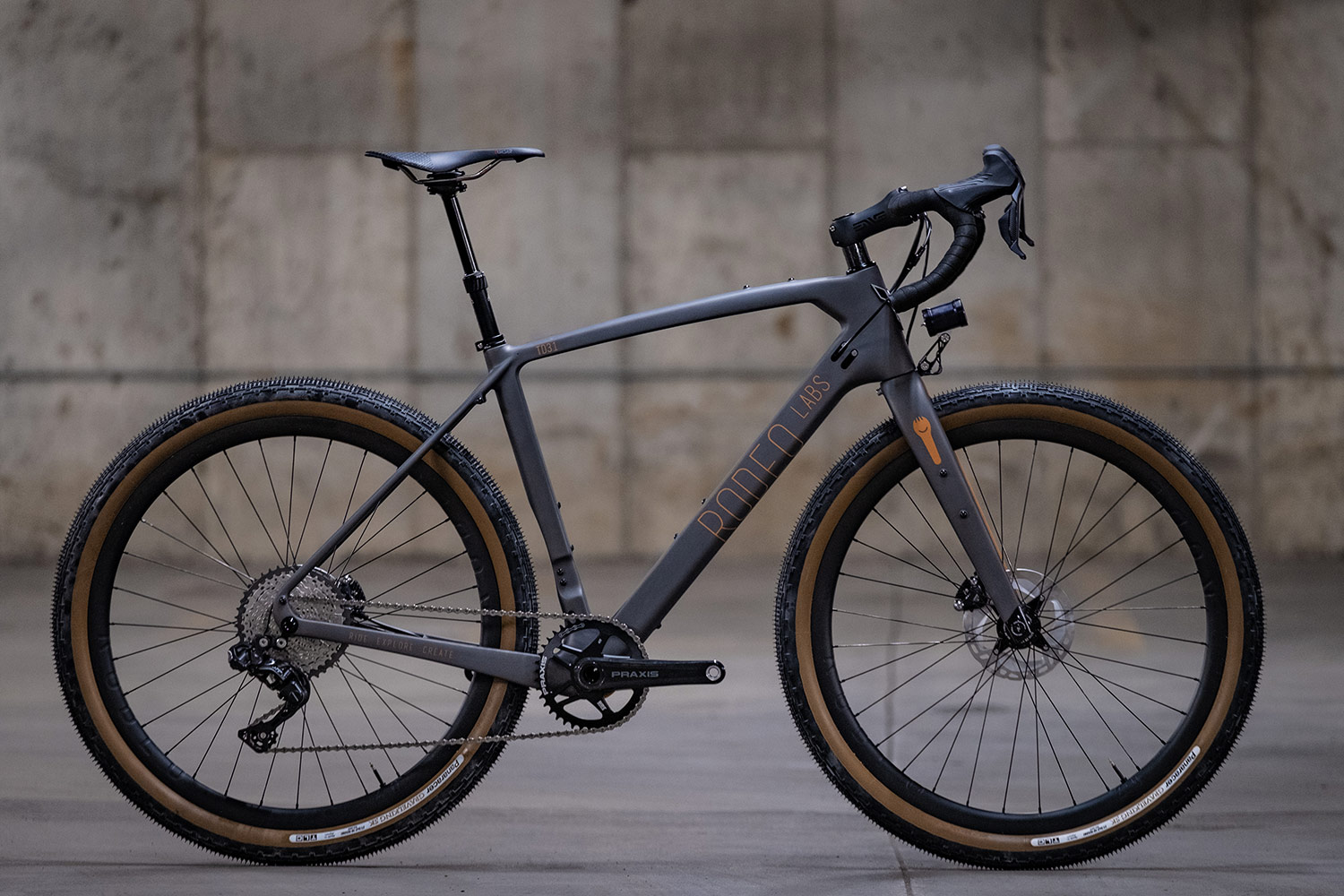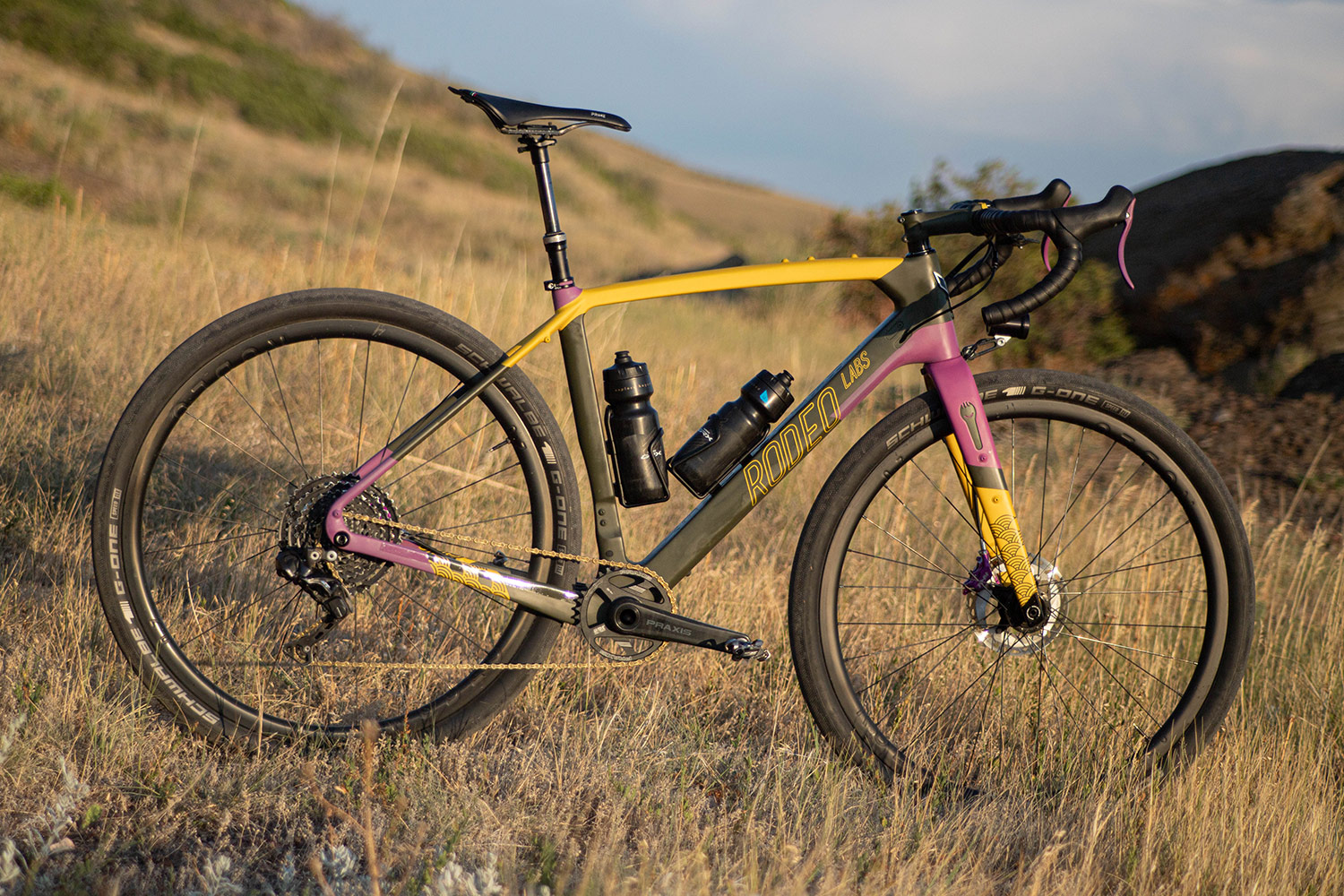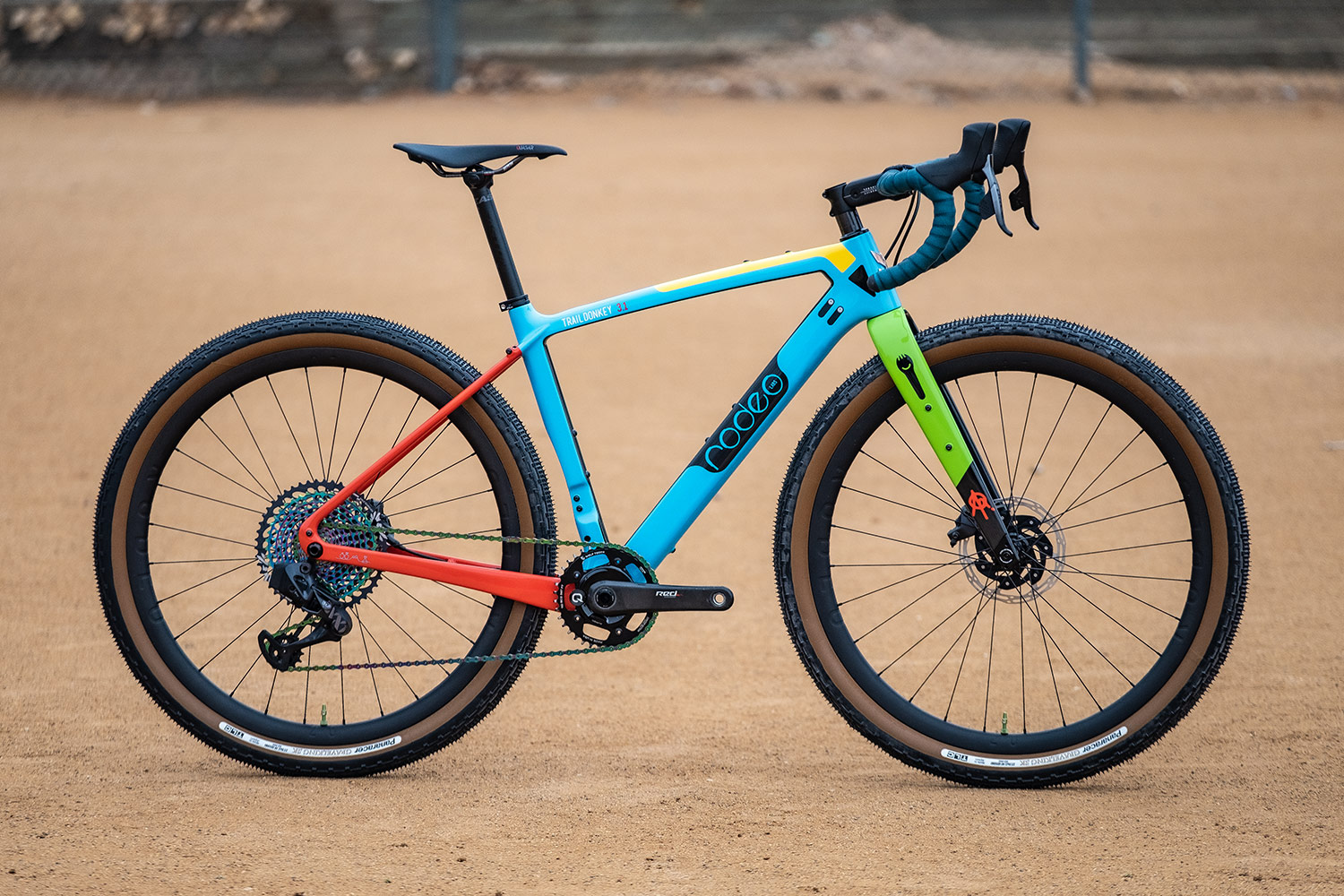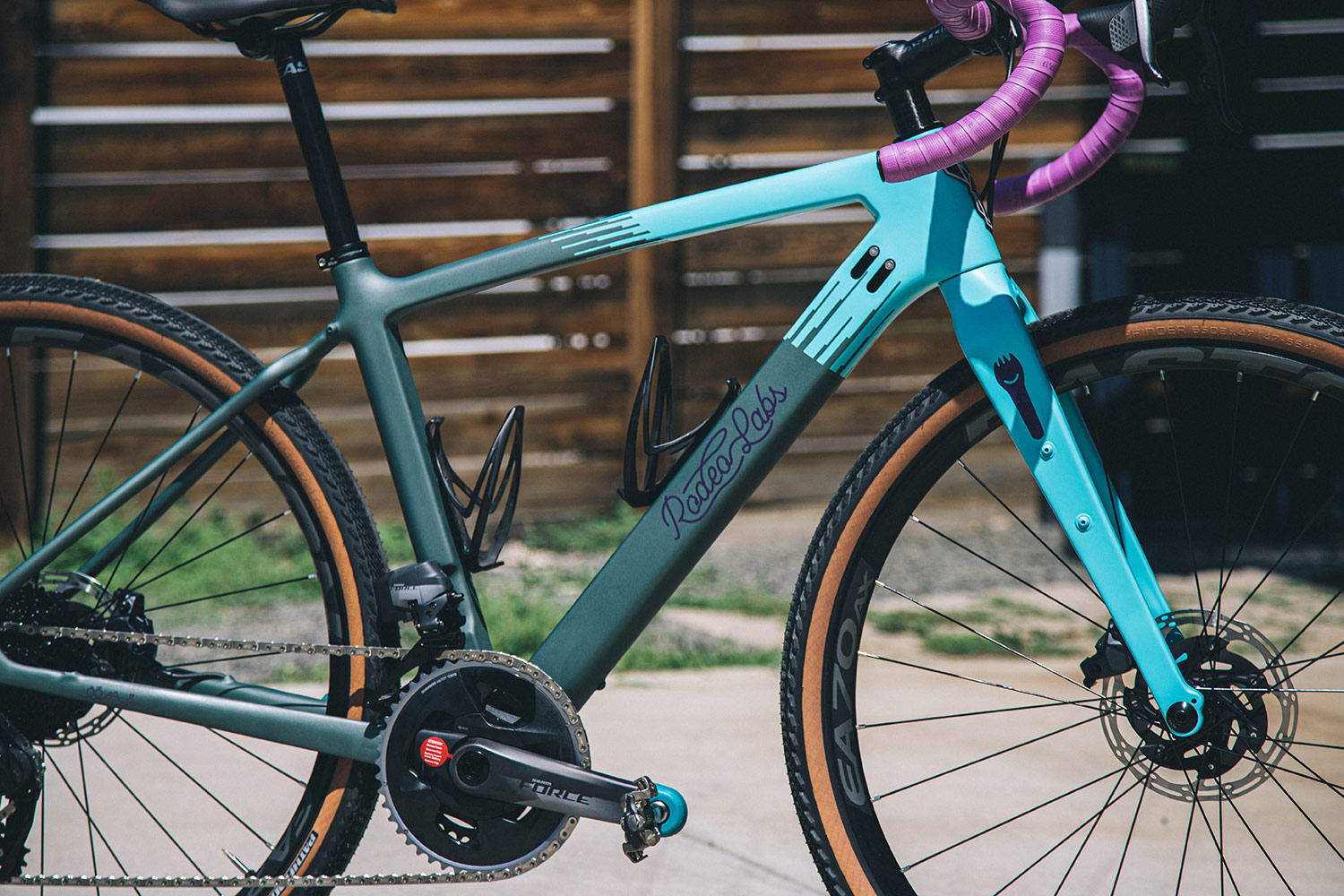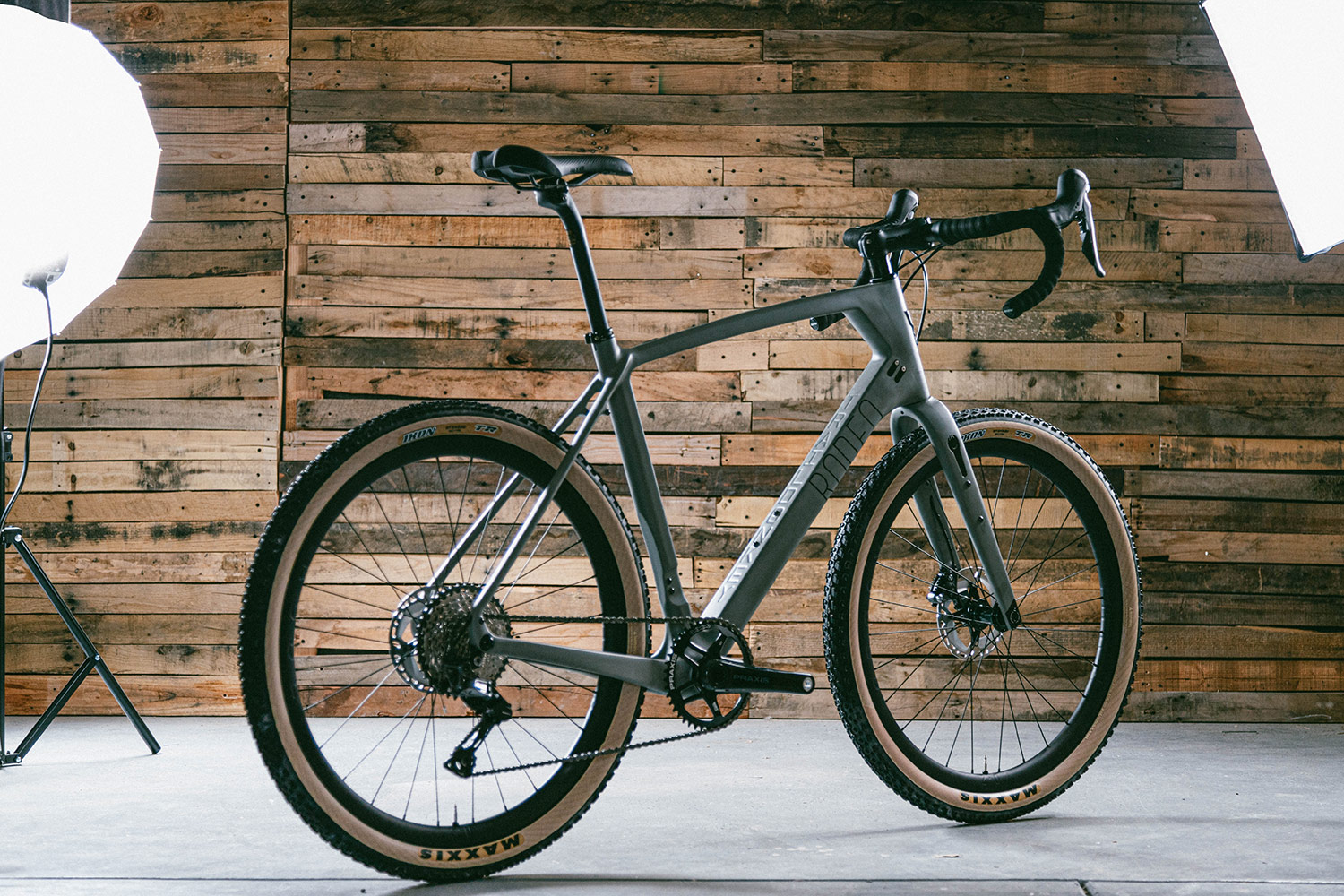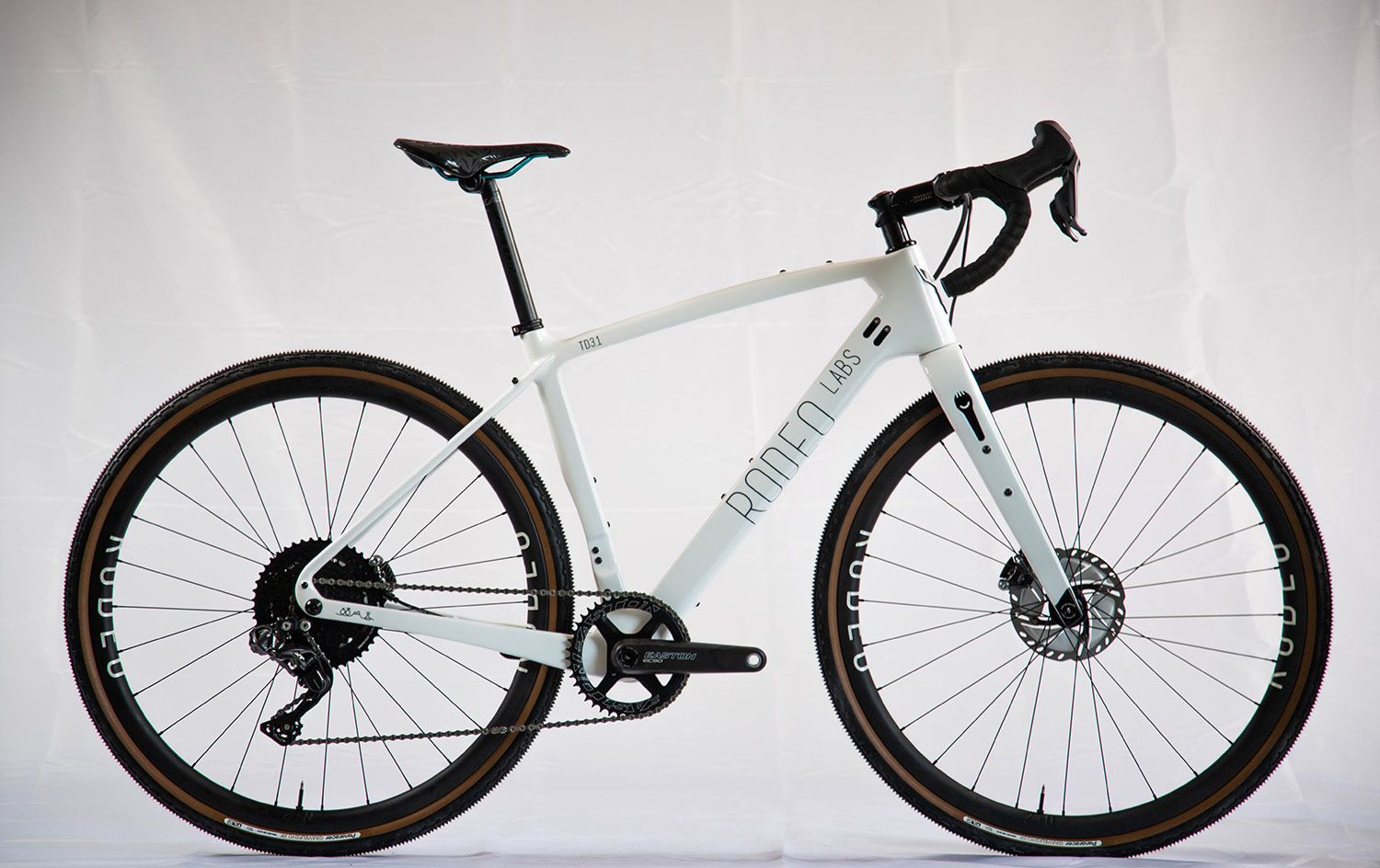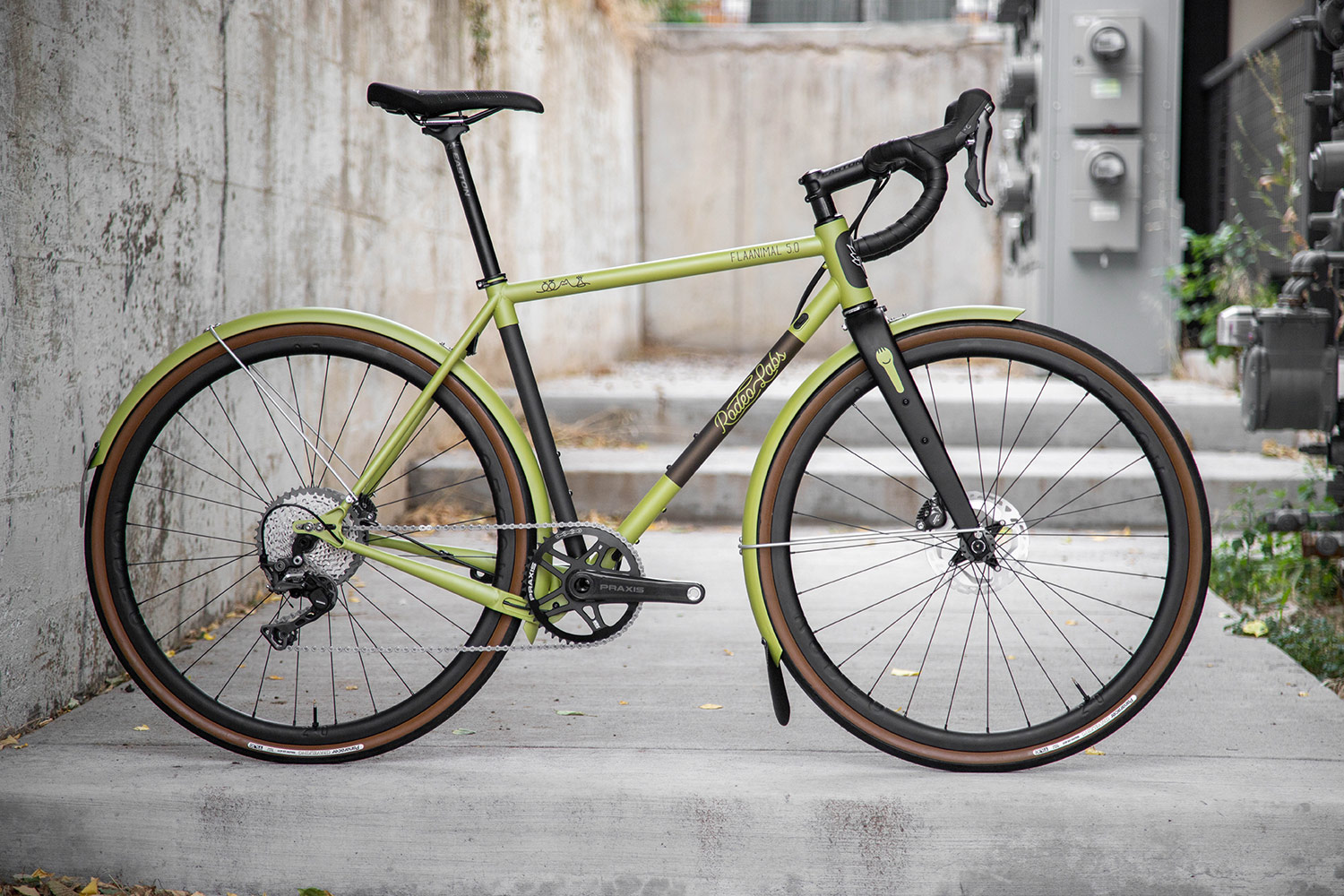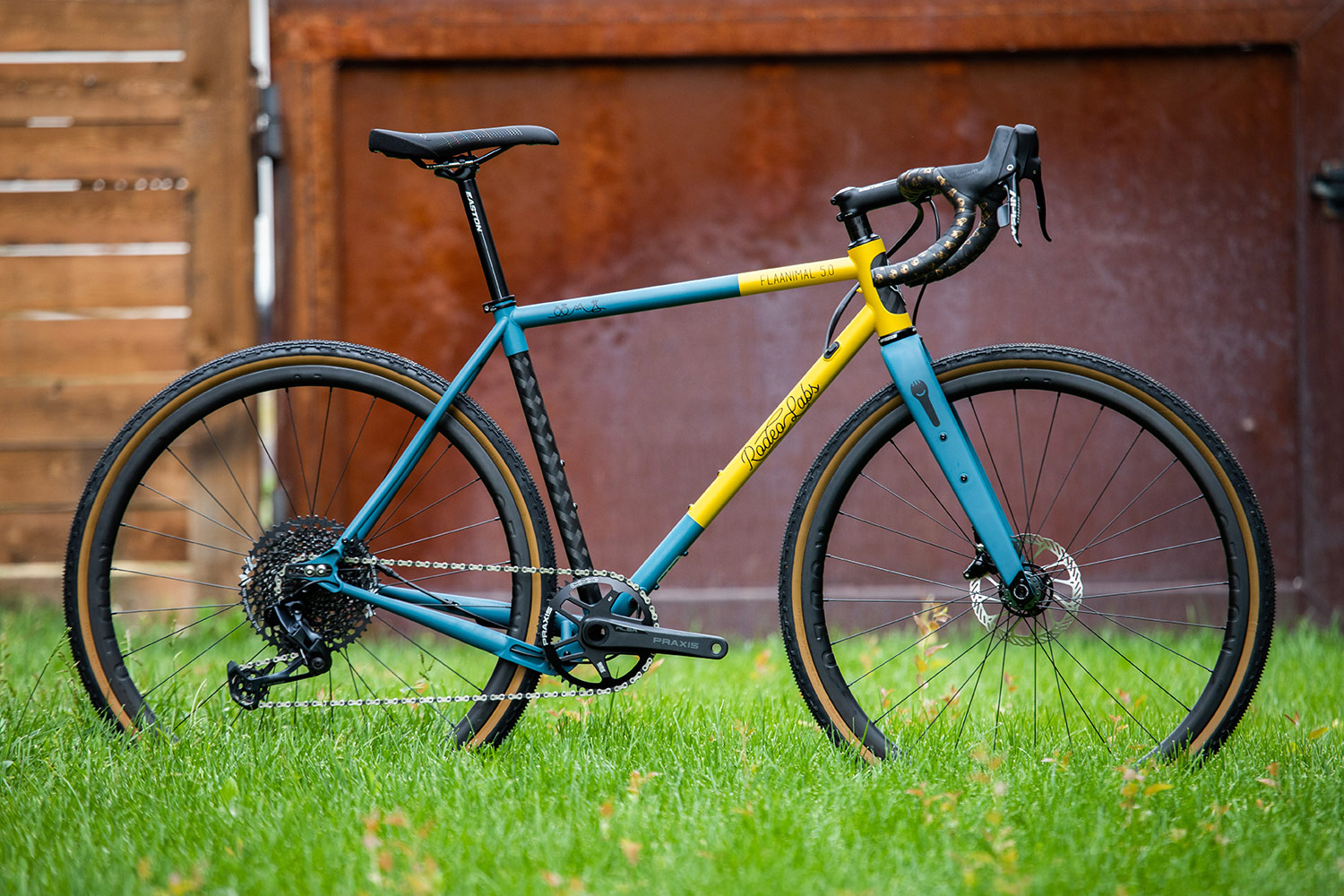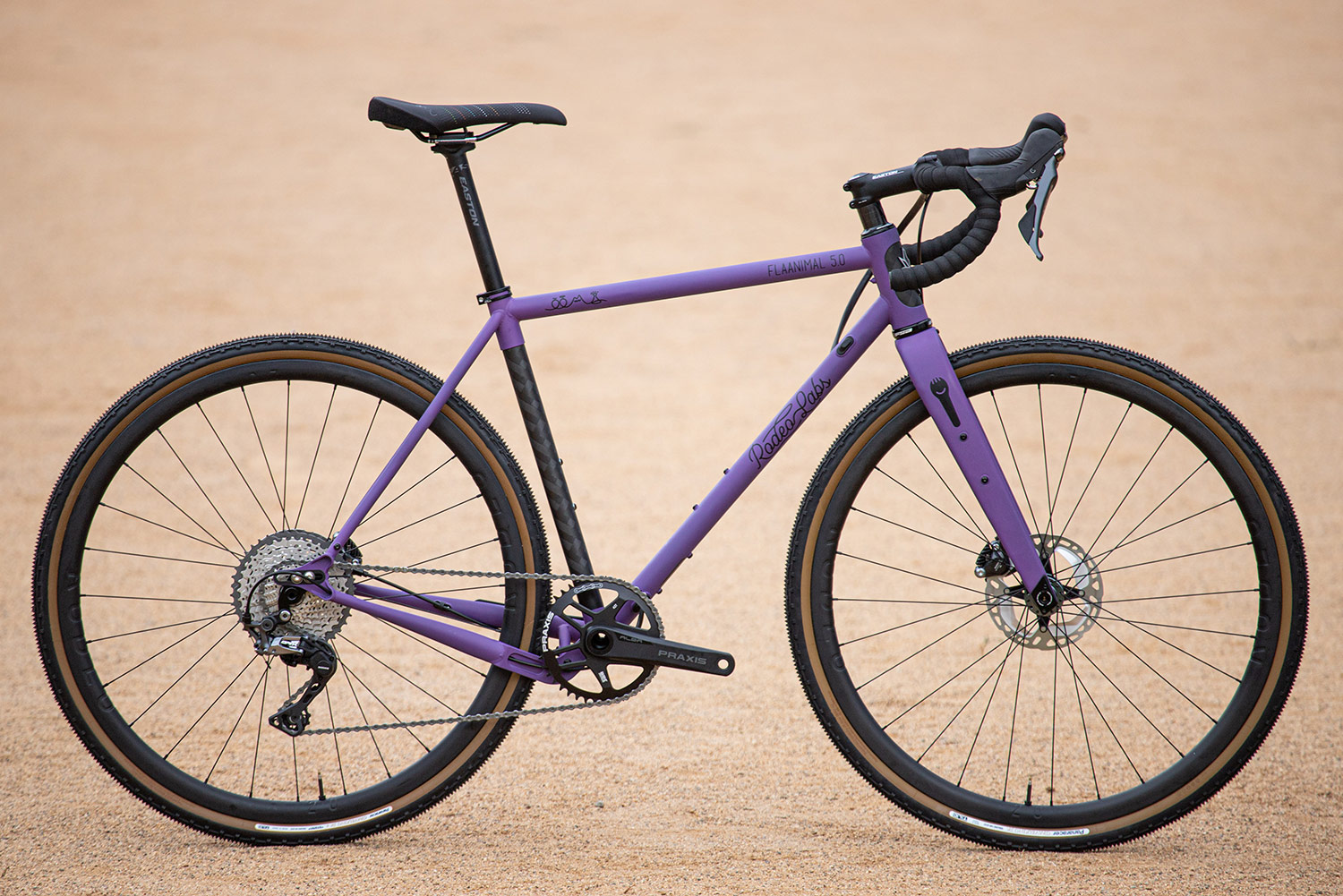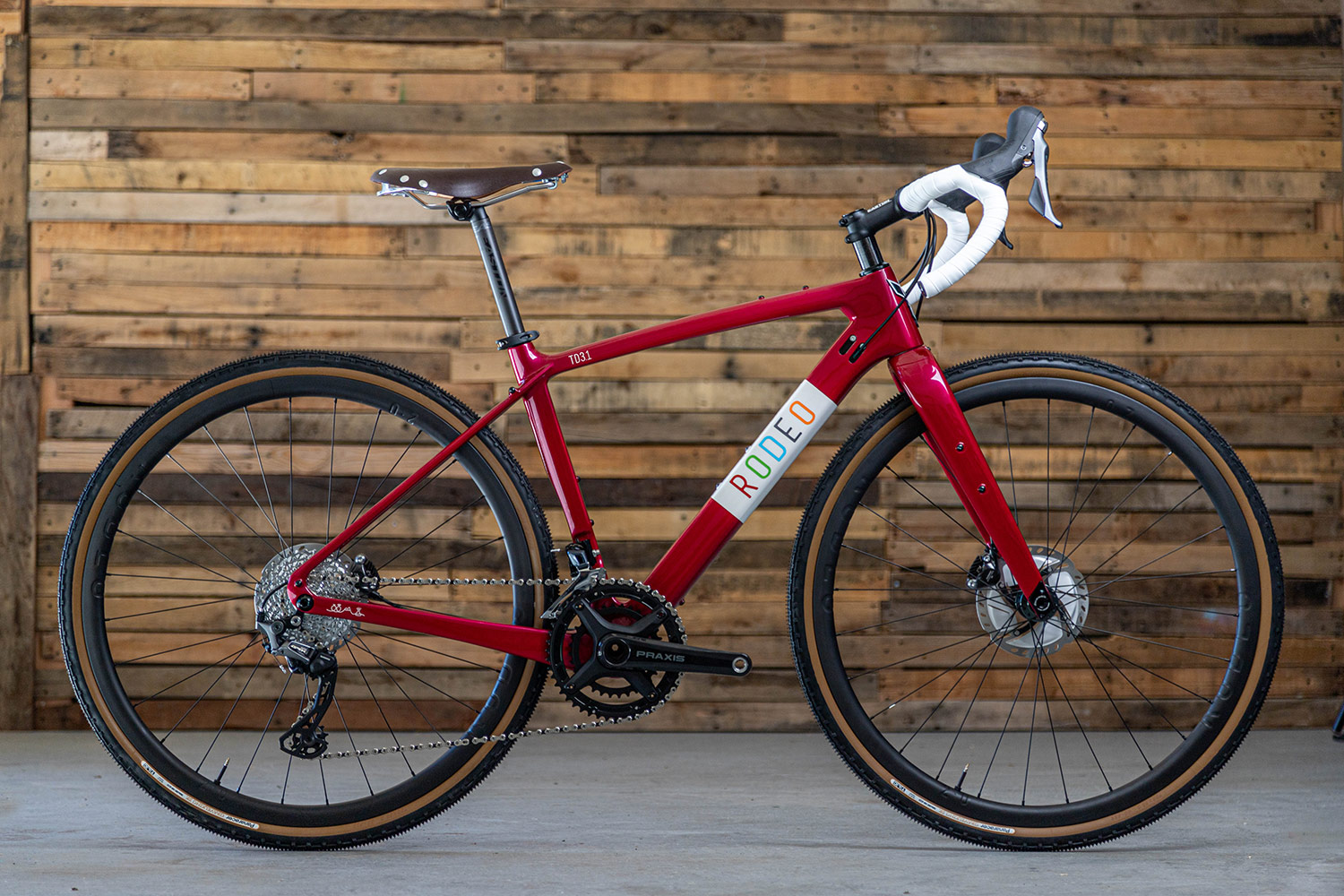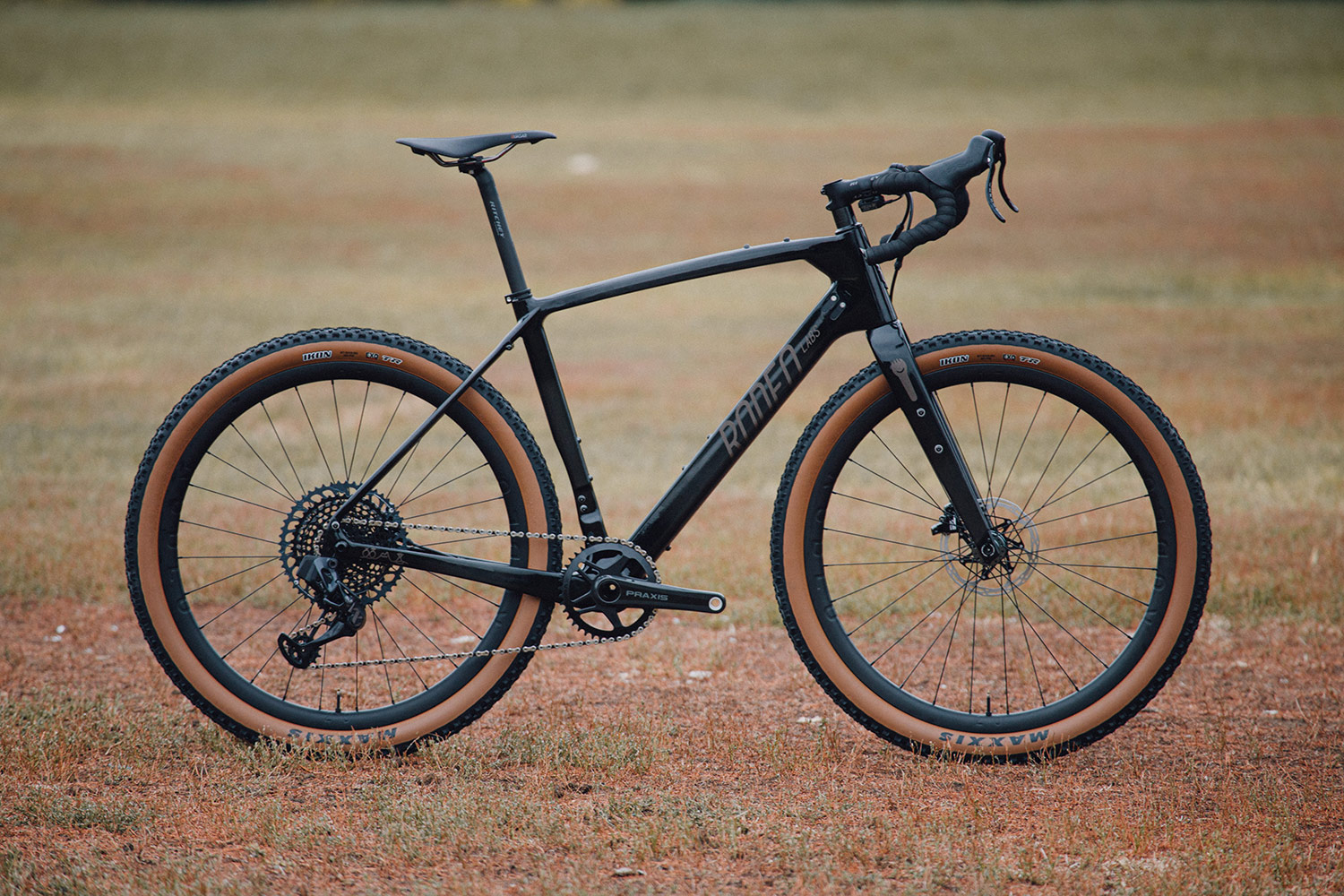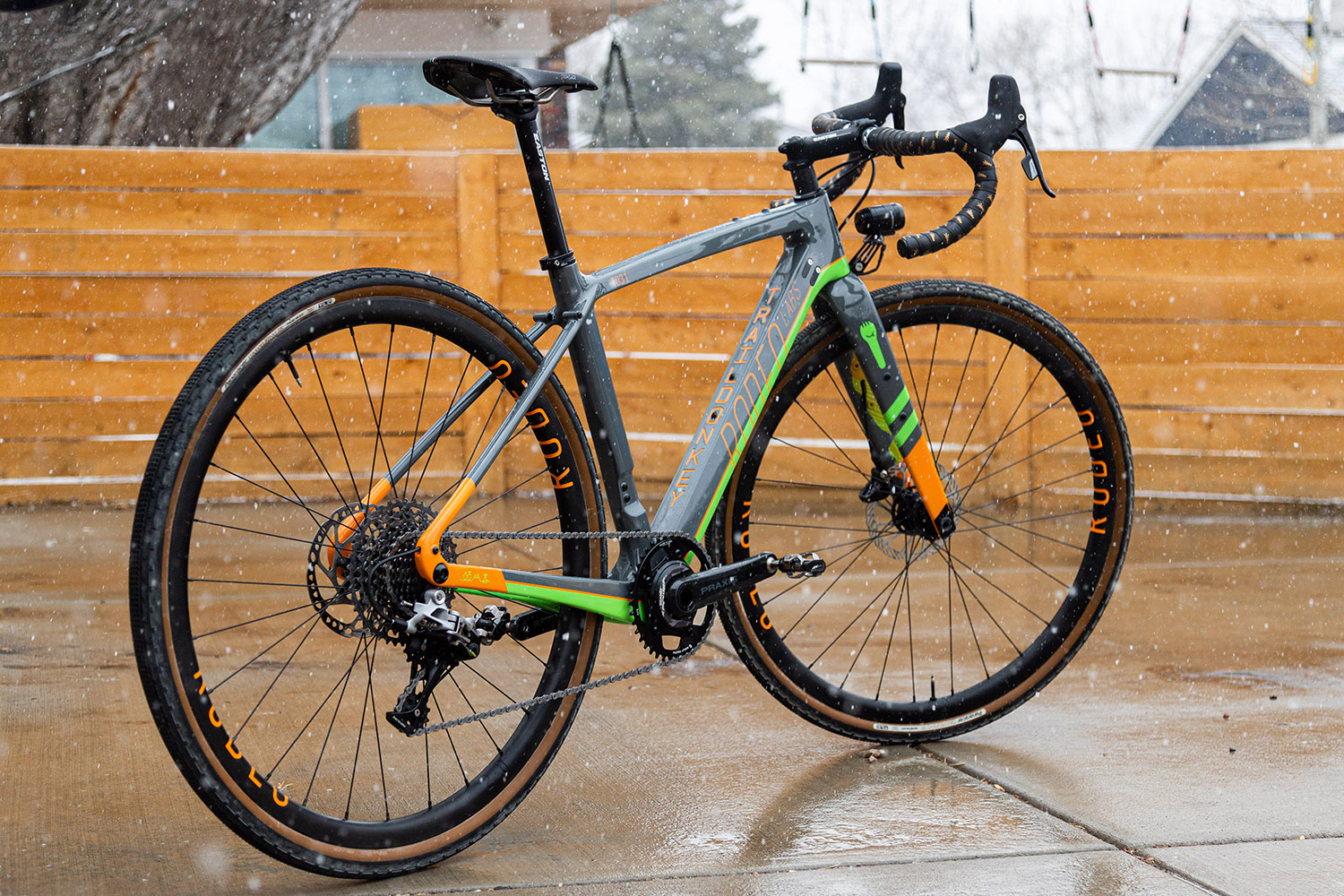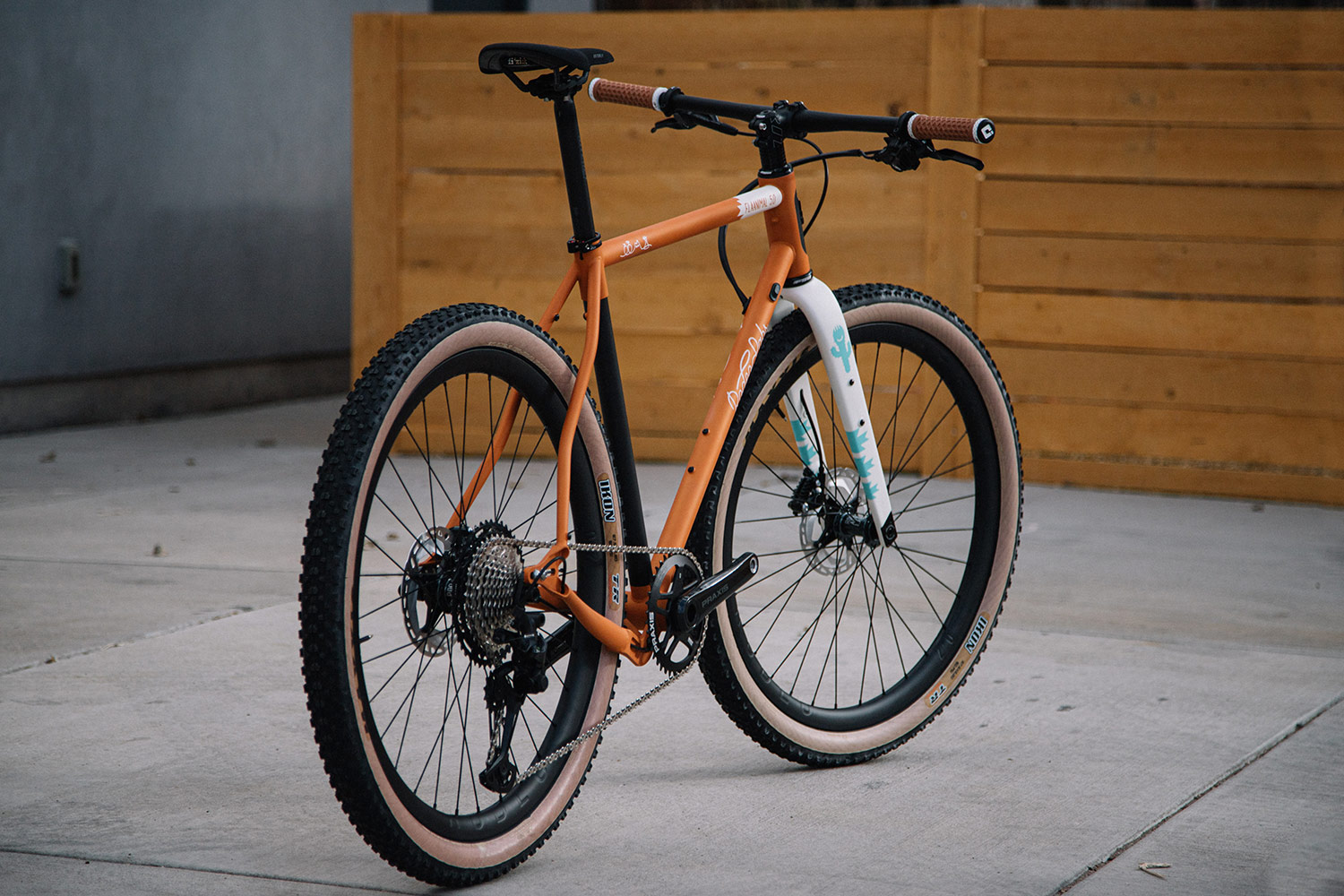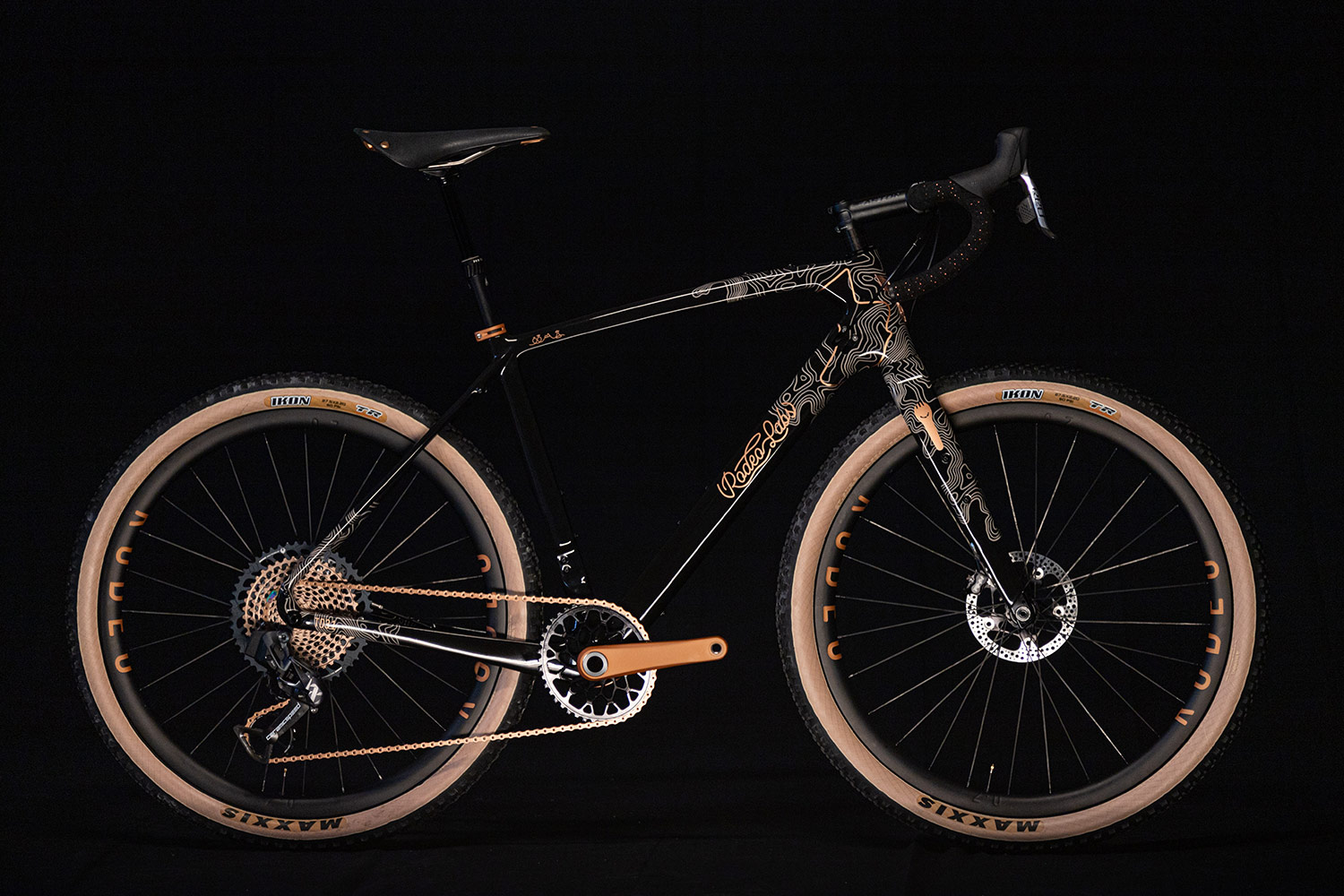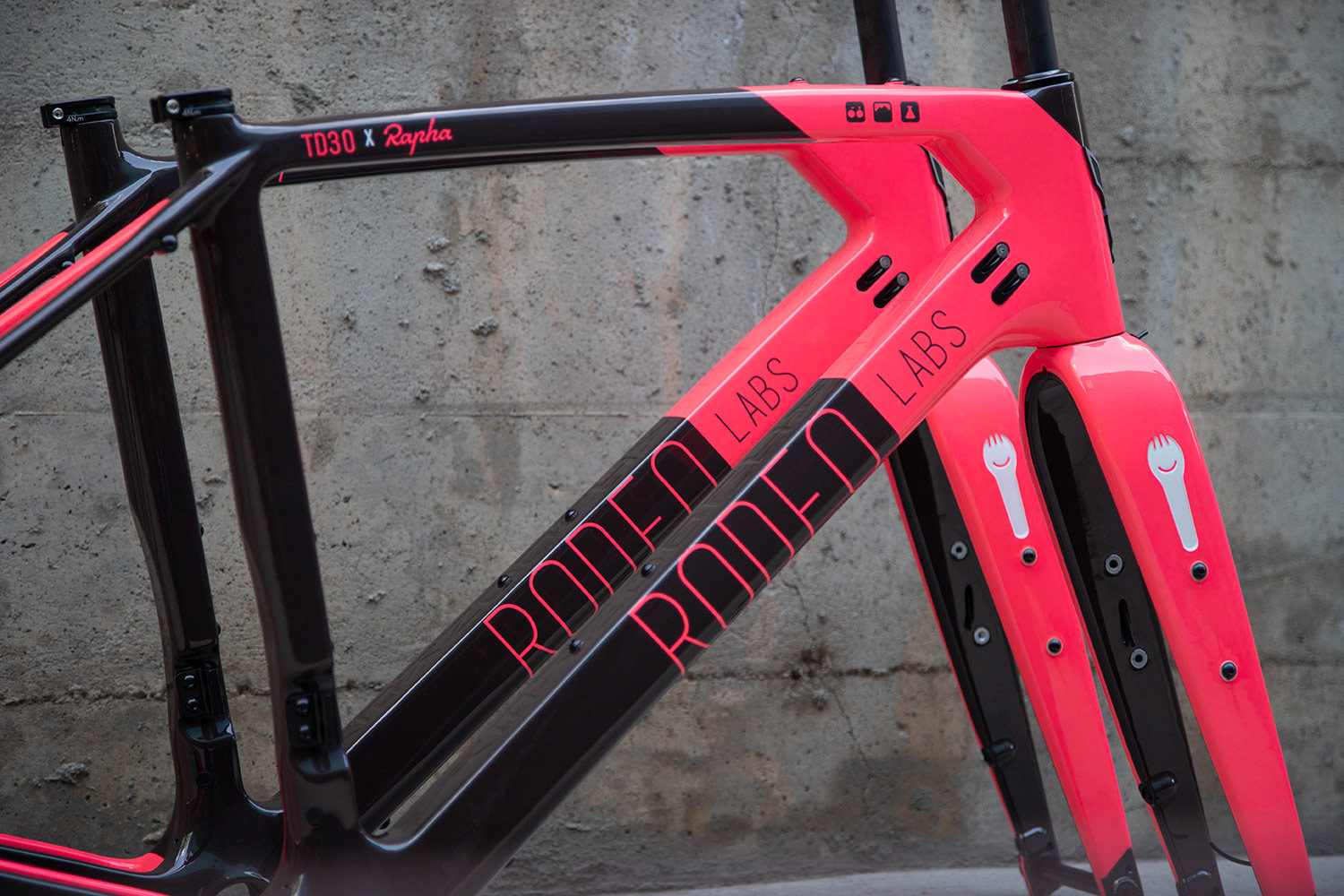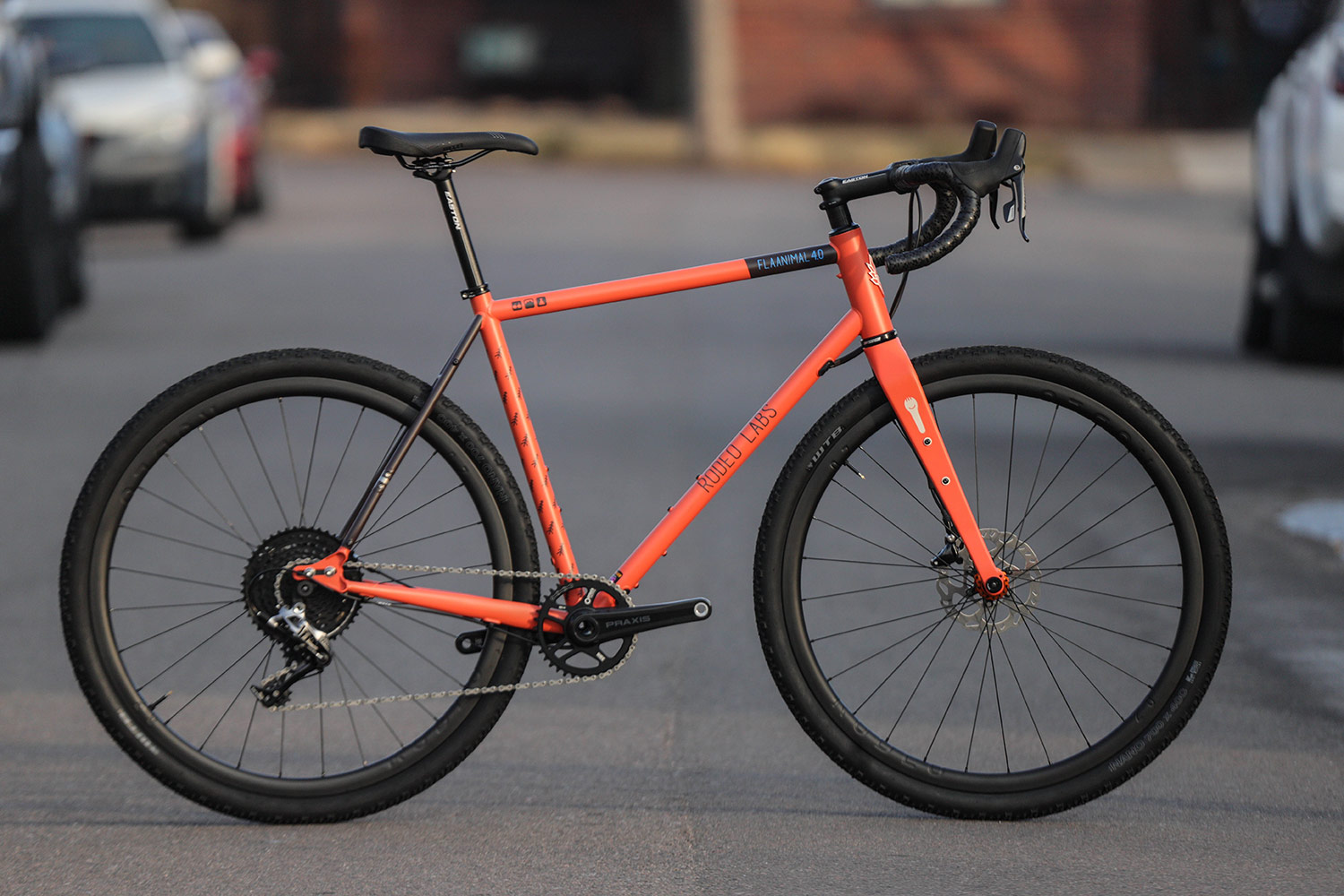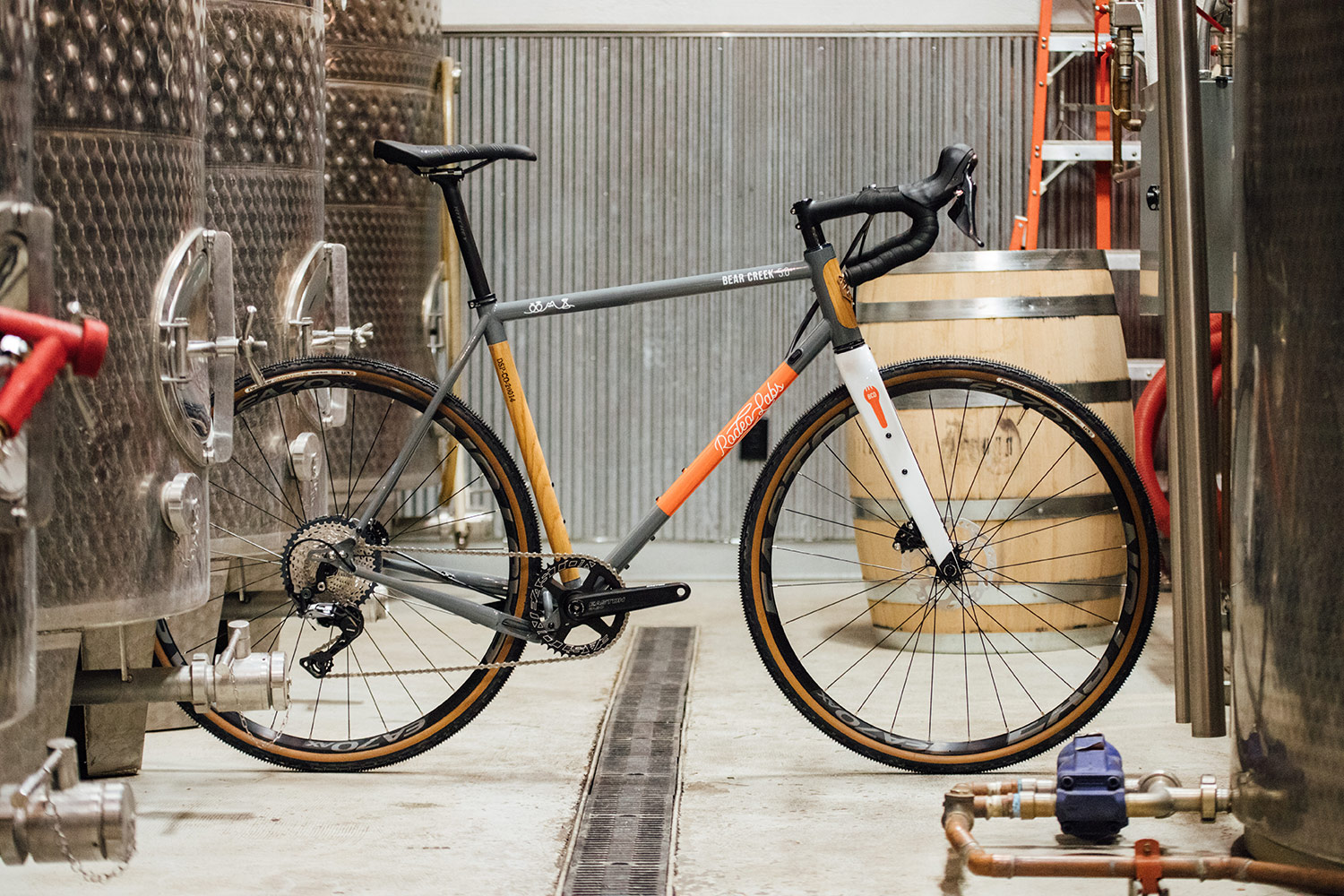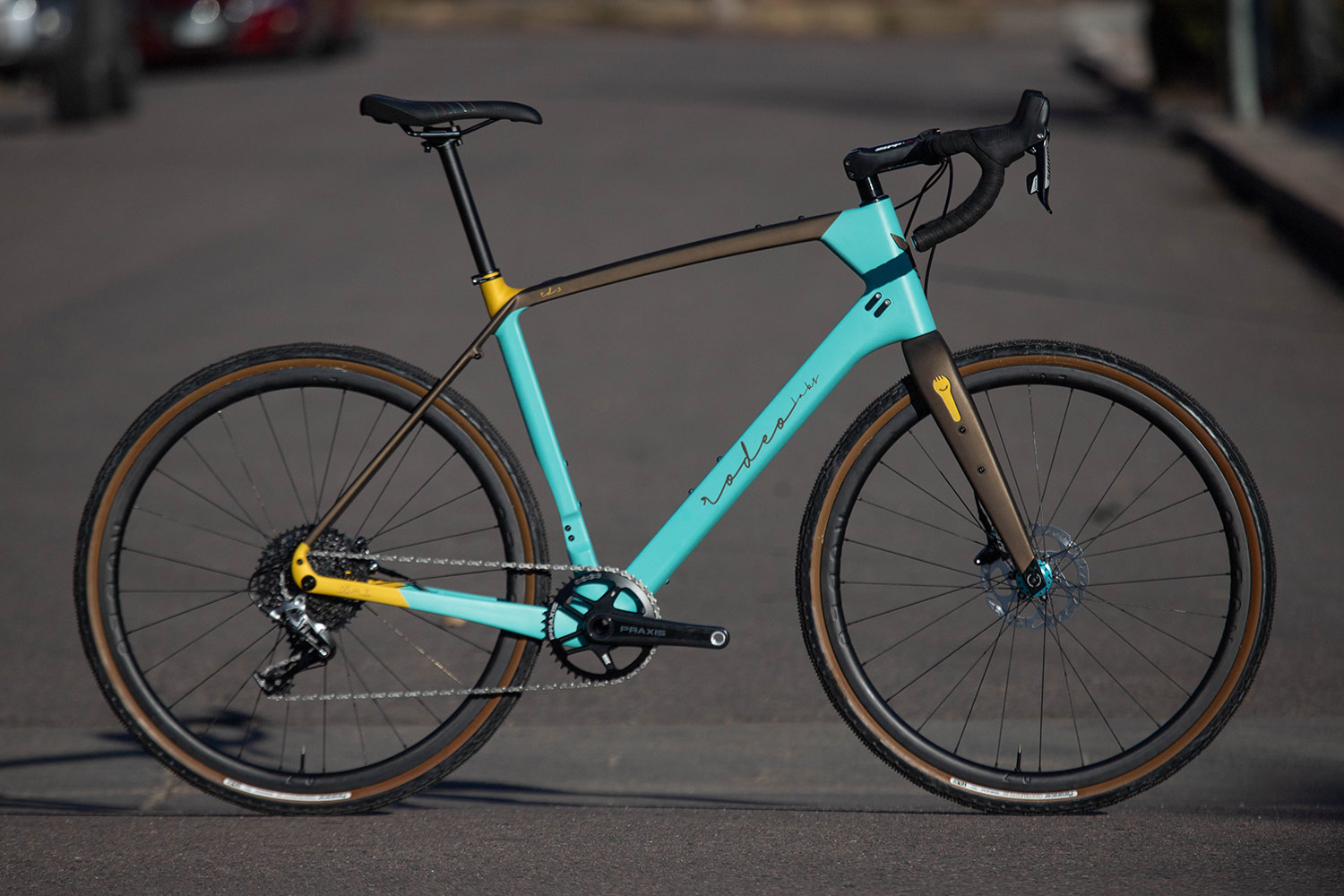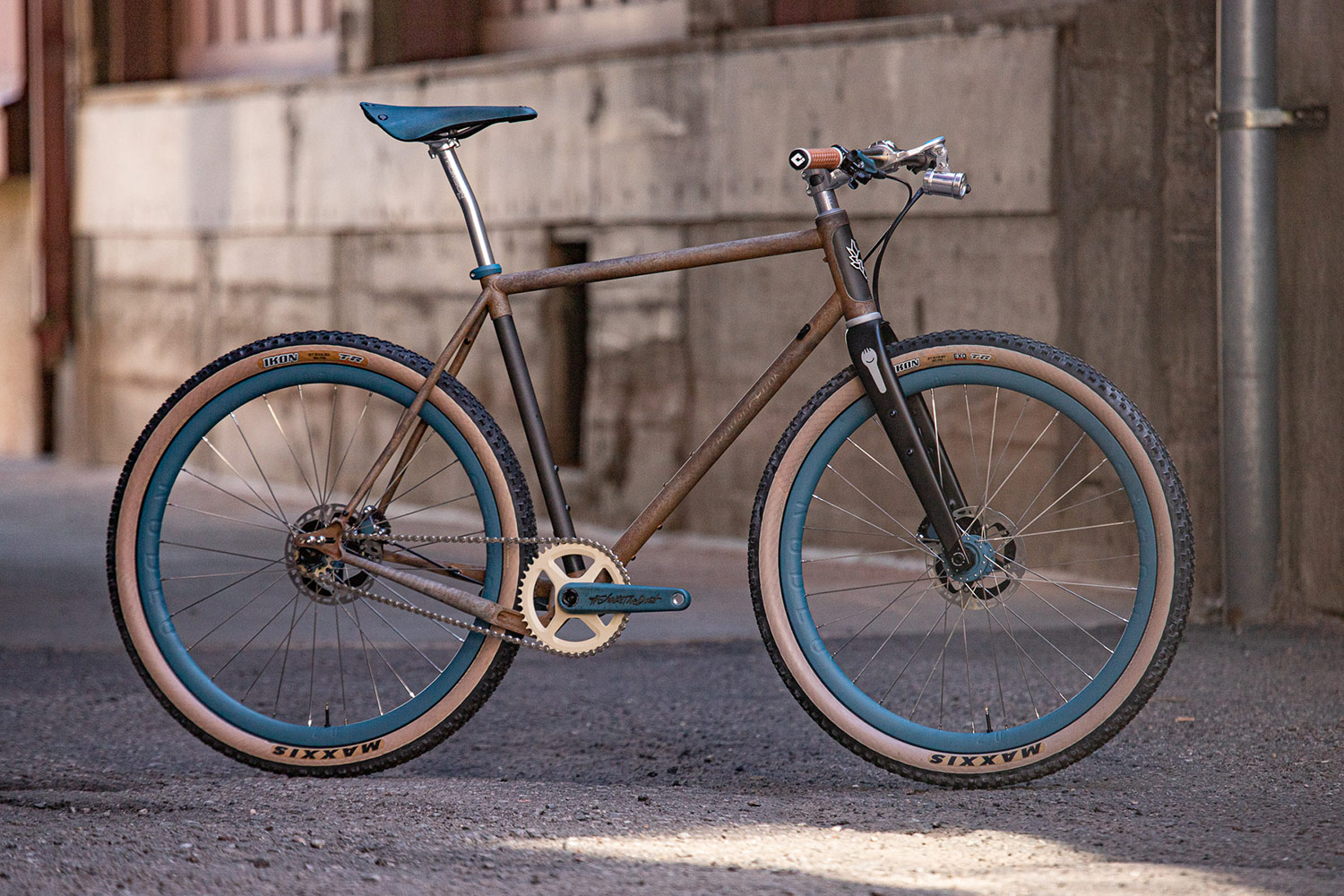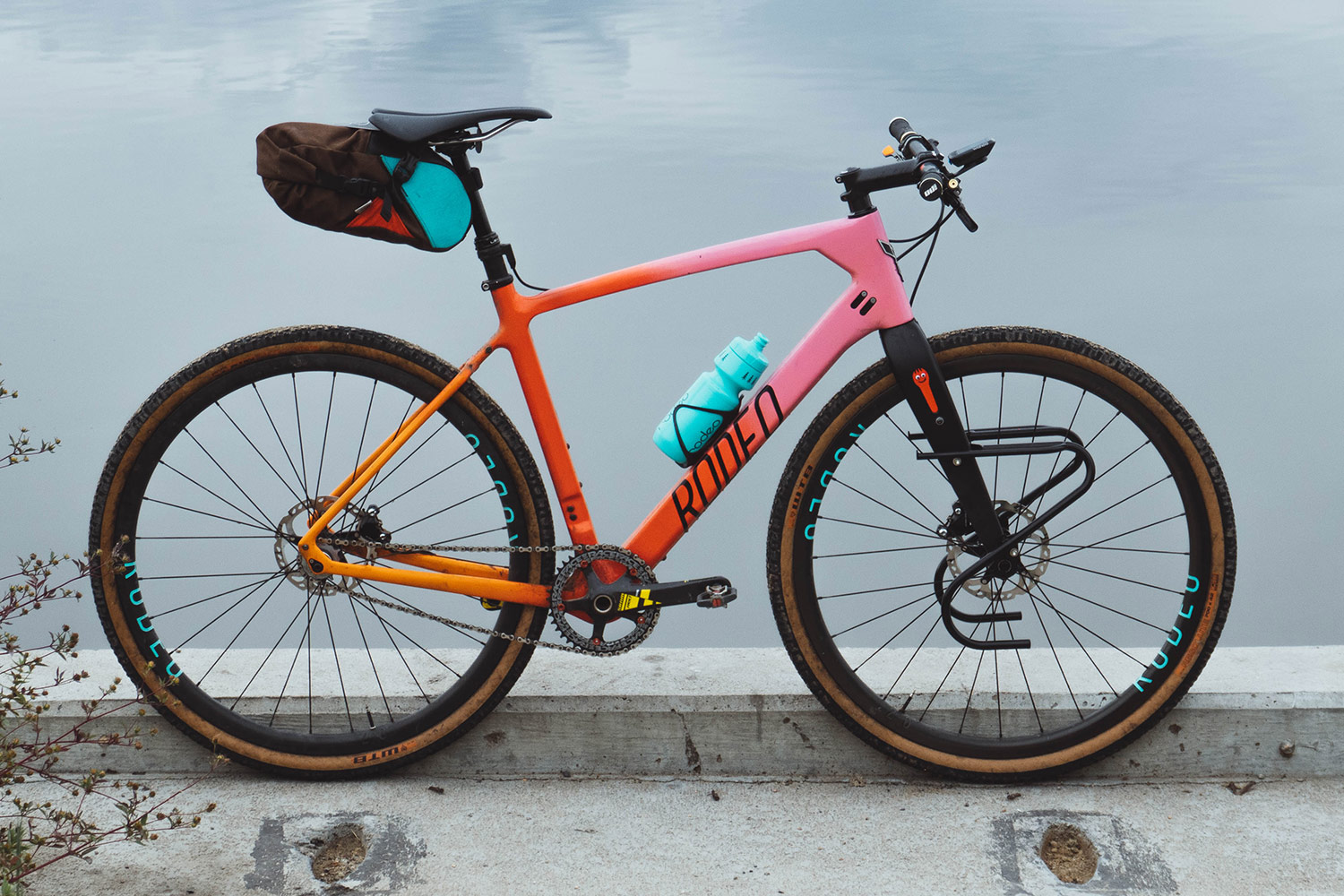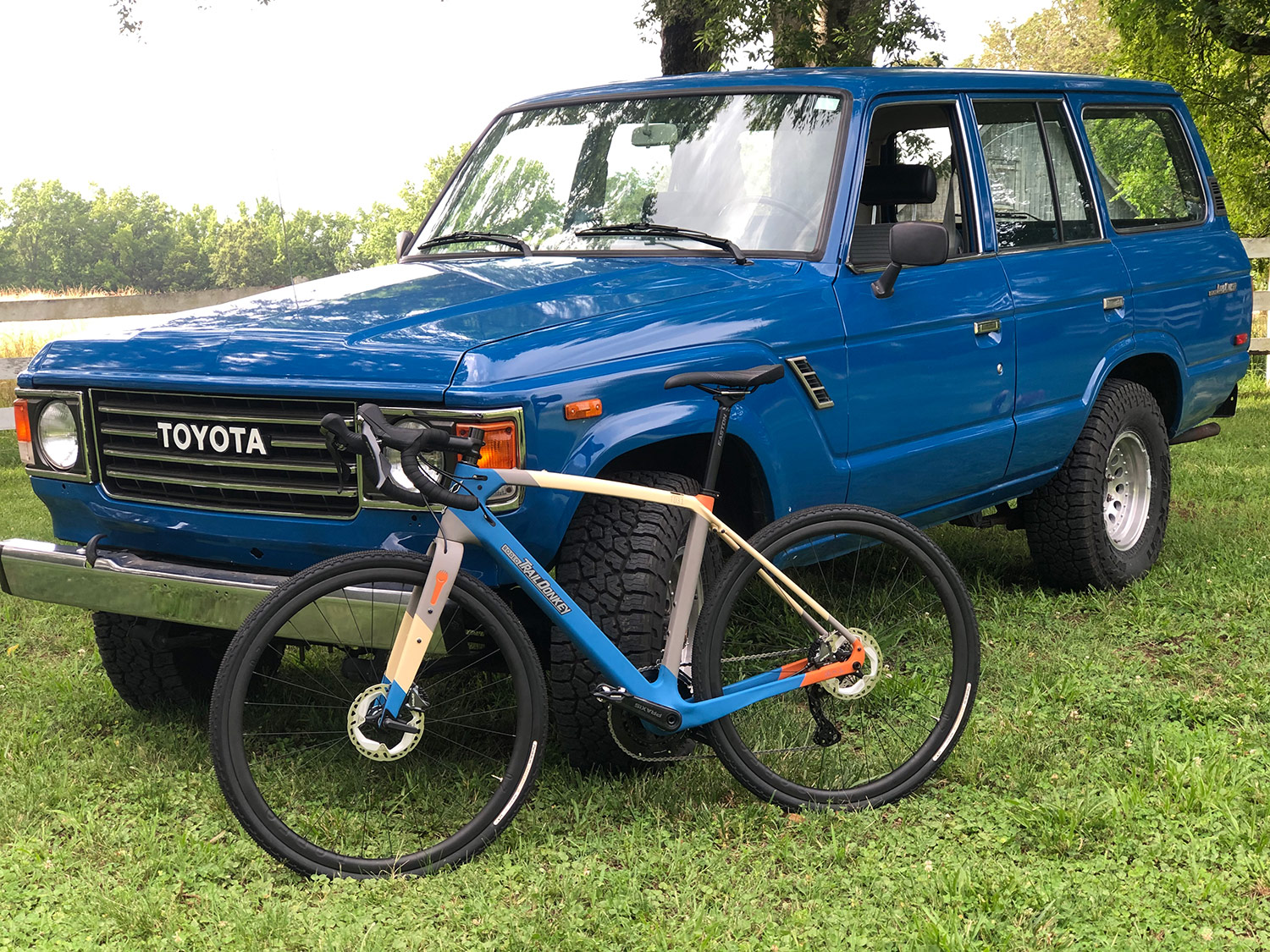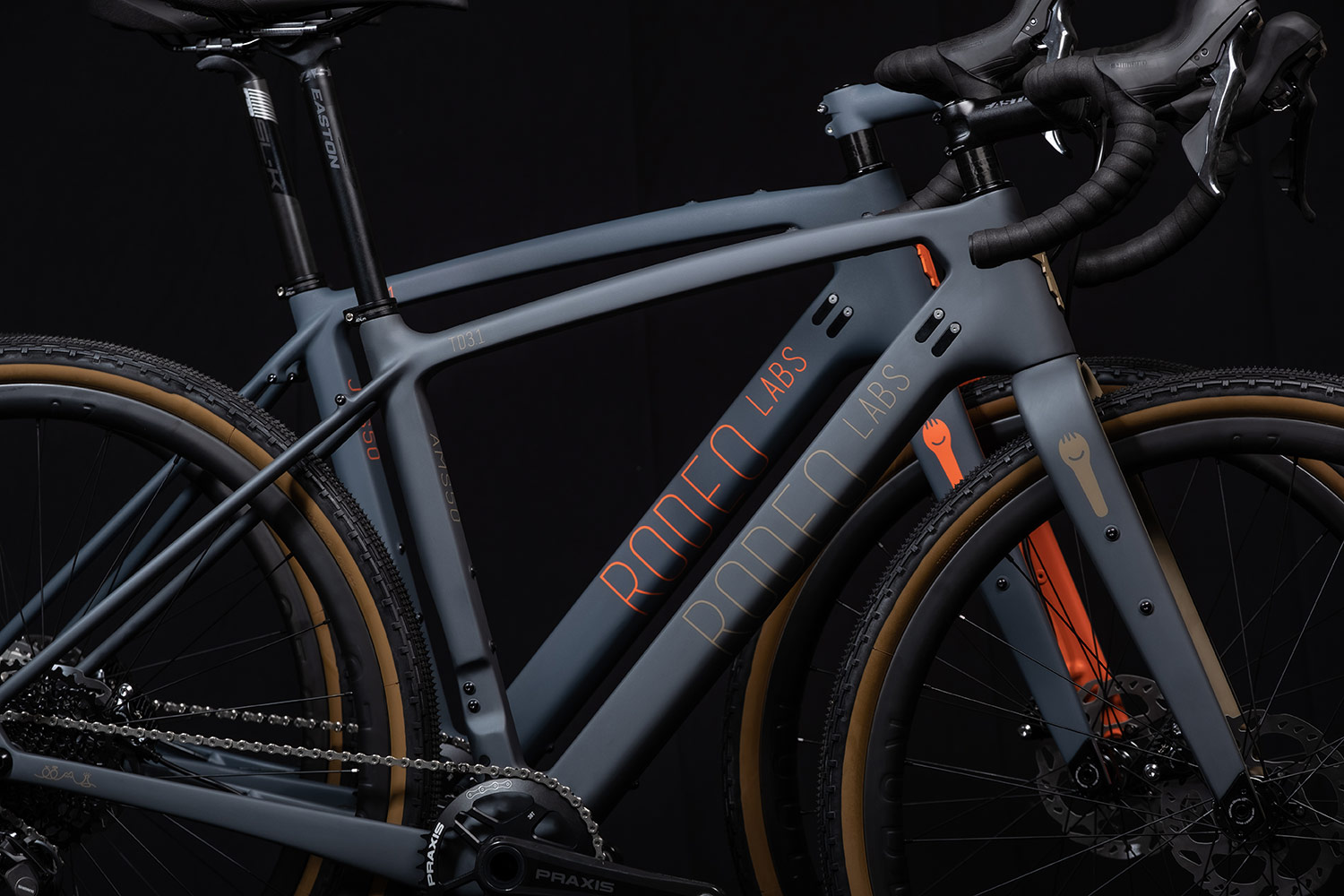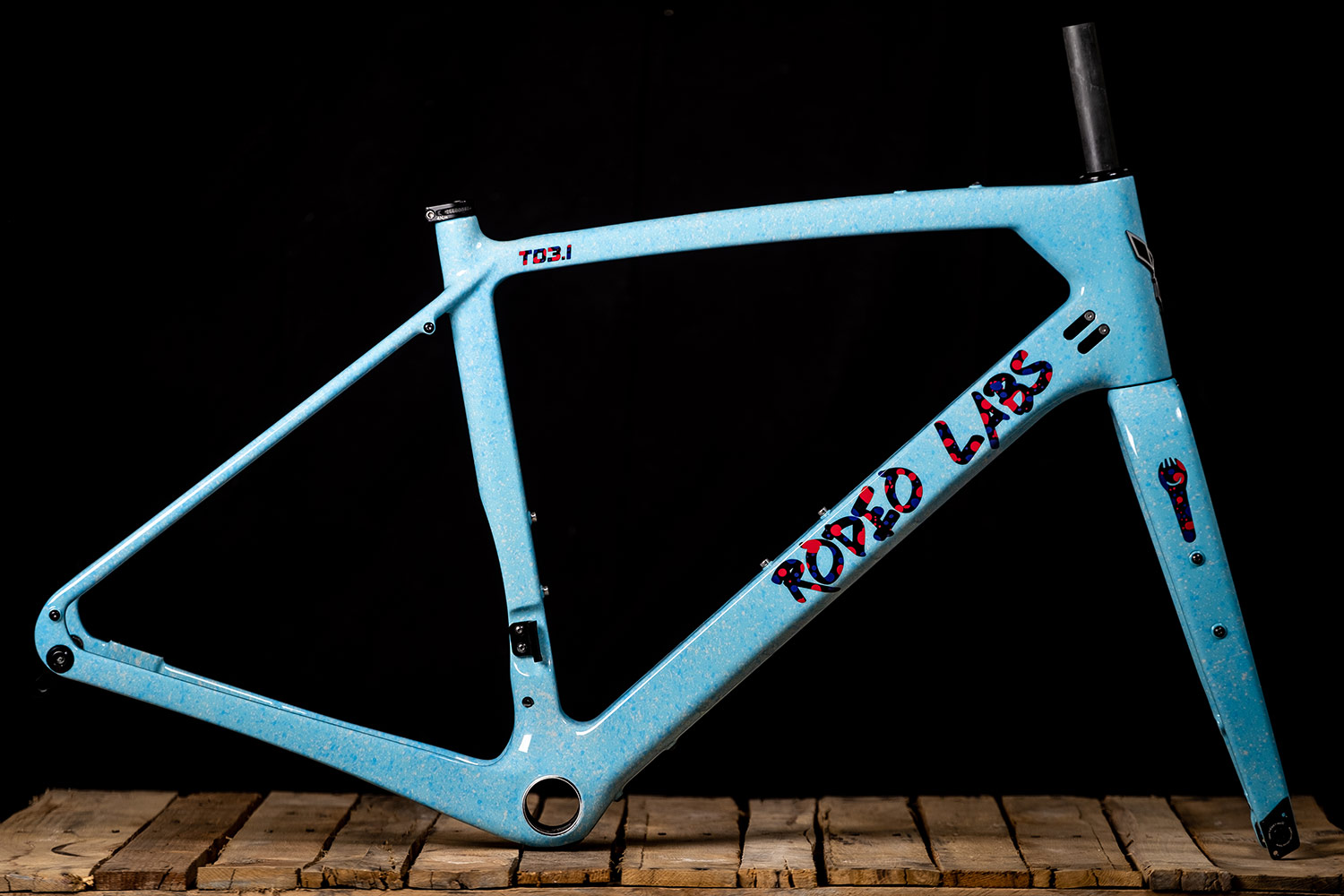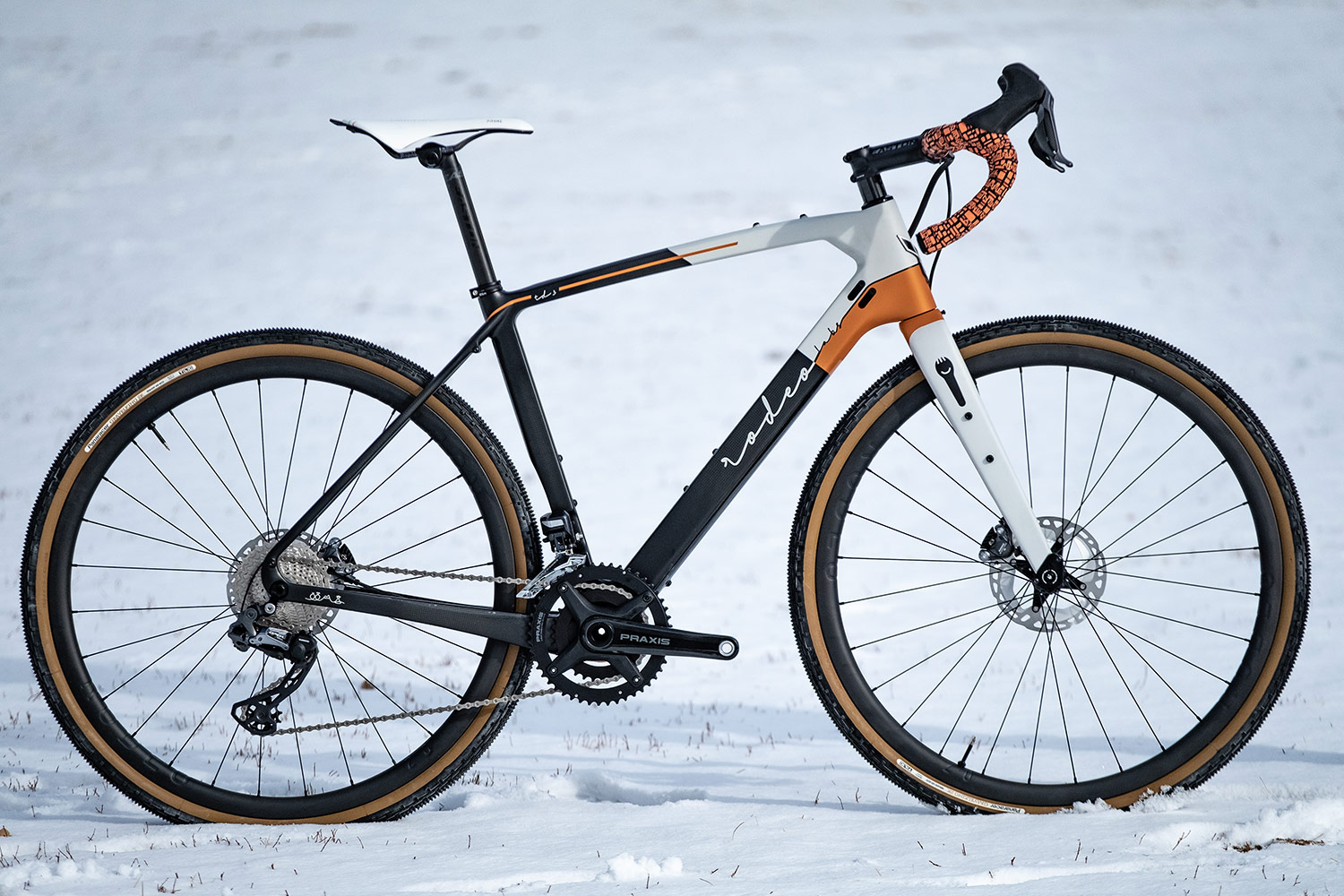 Previous
Next
Renderings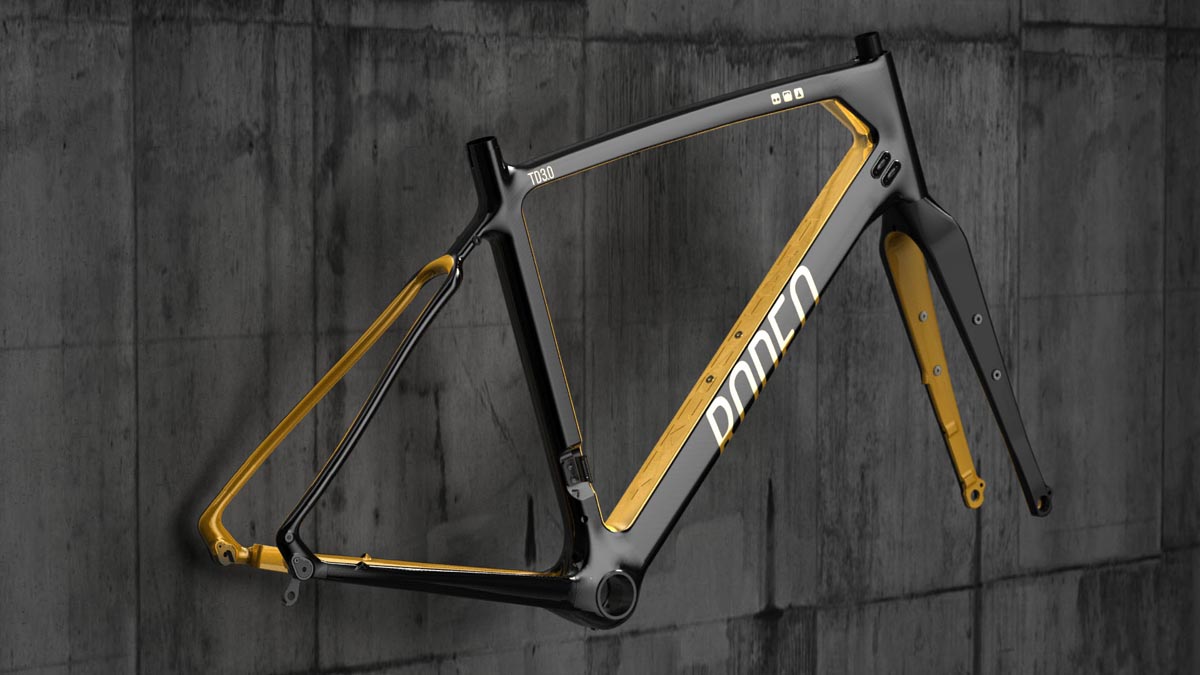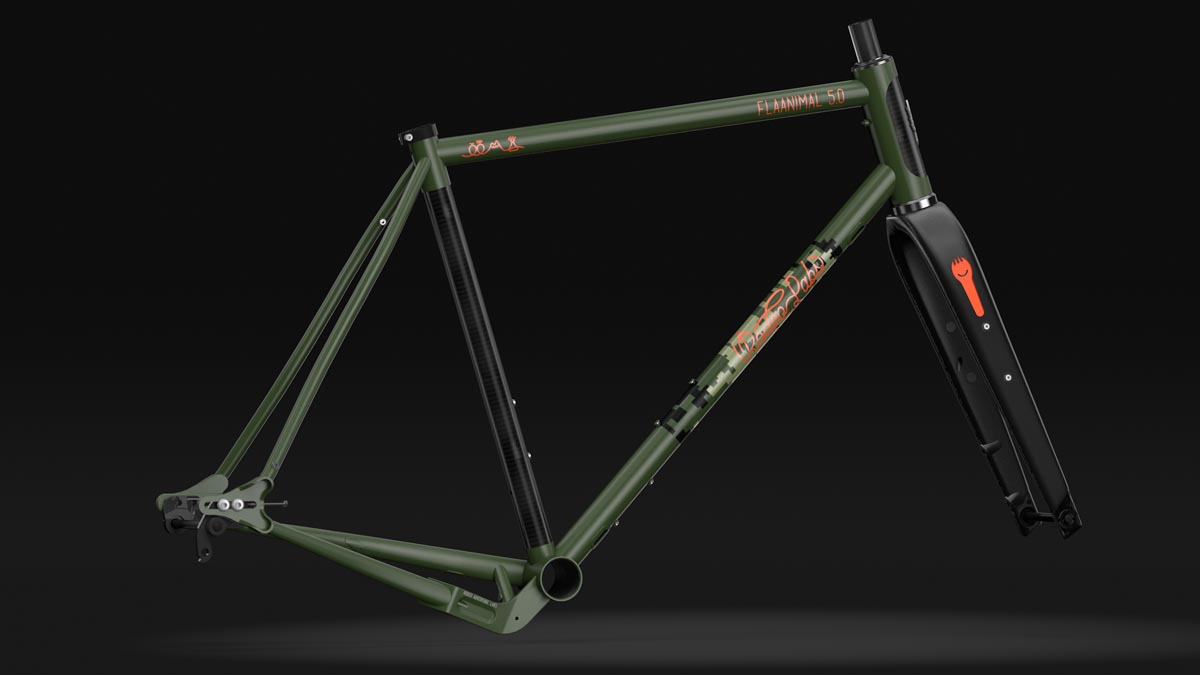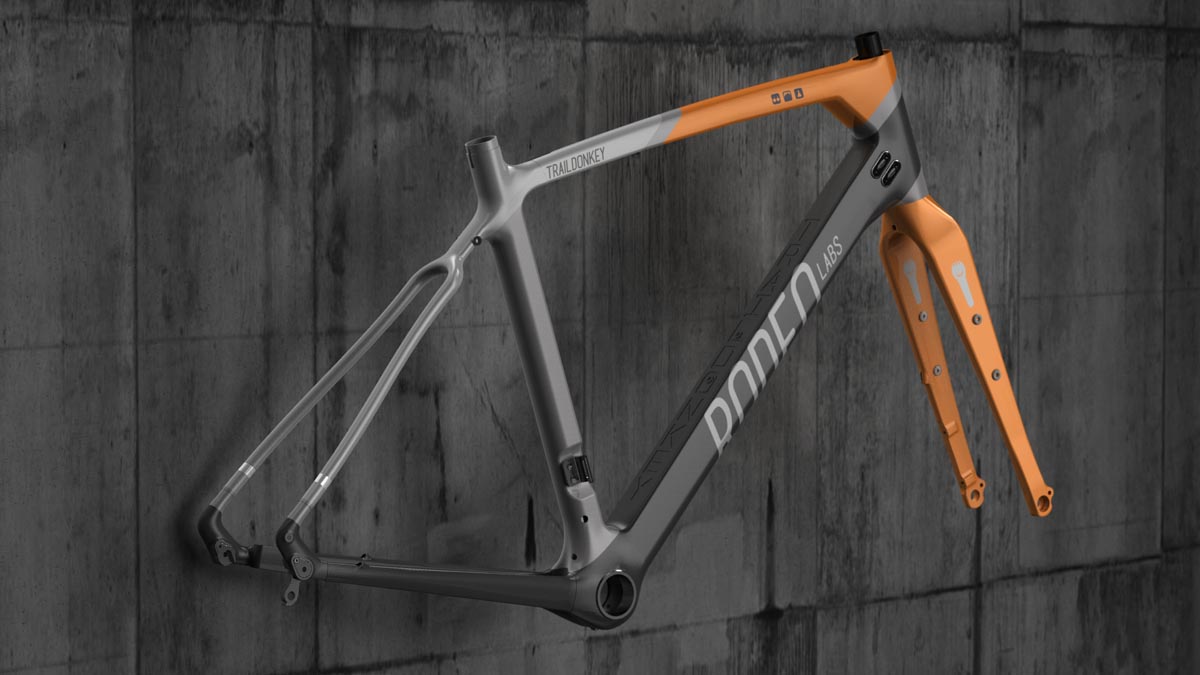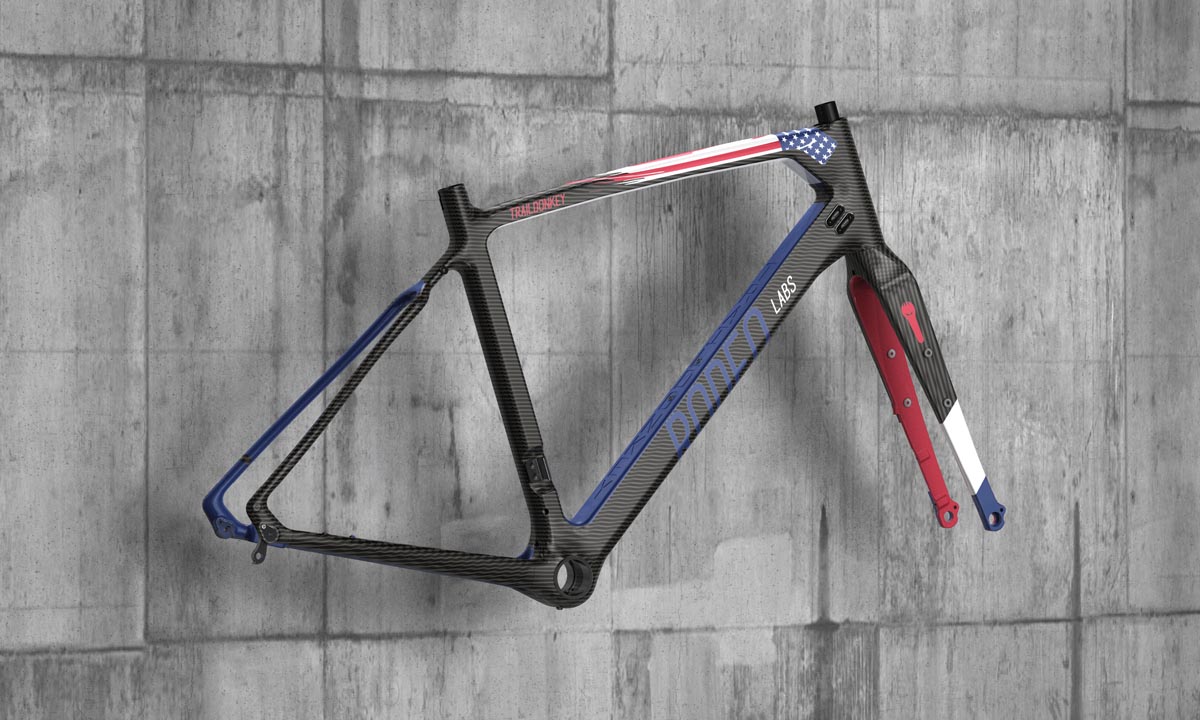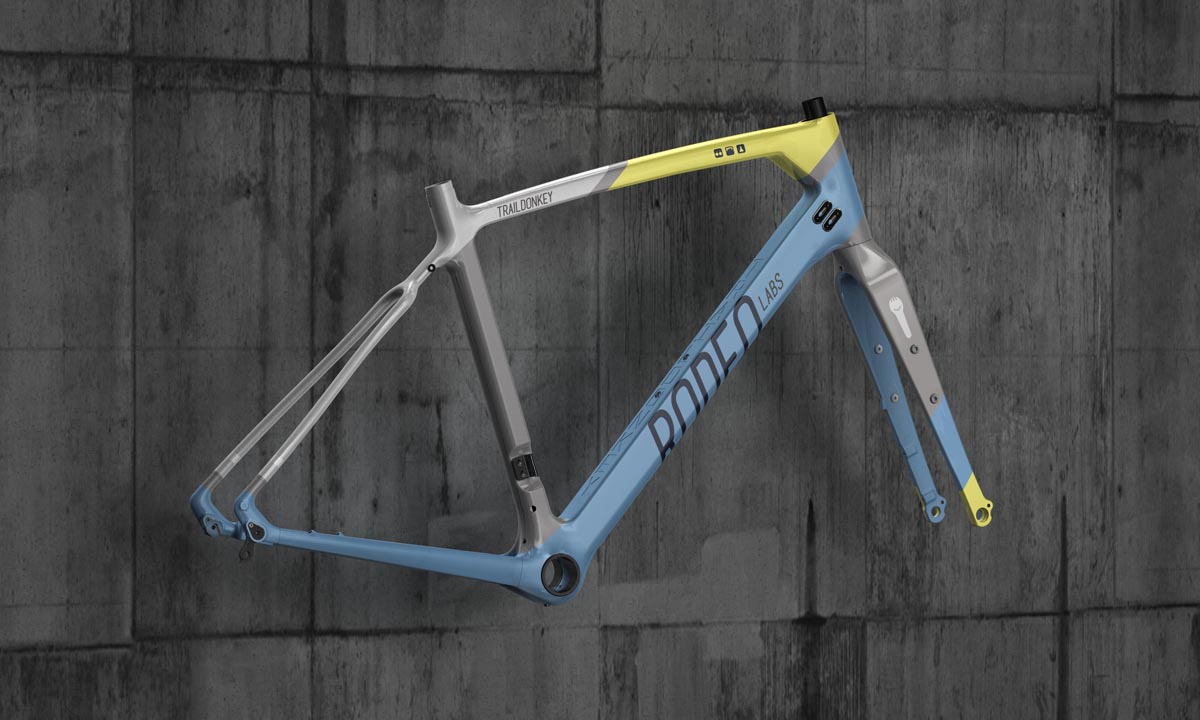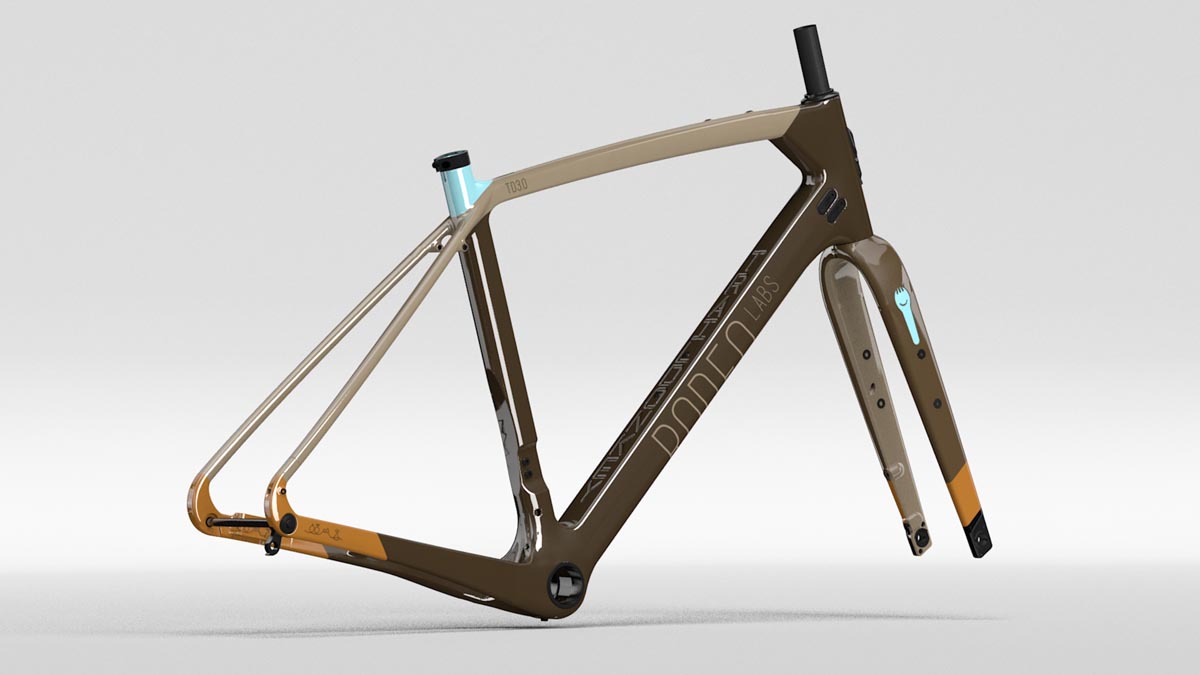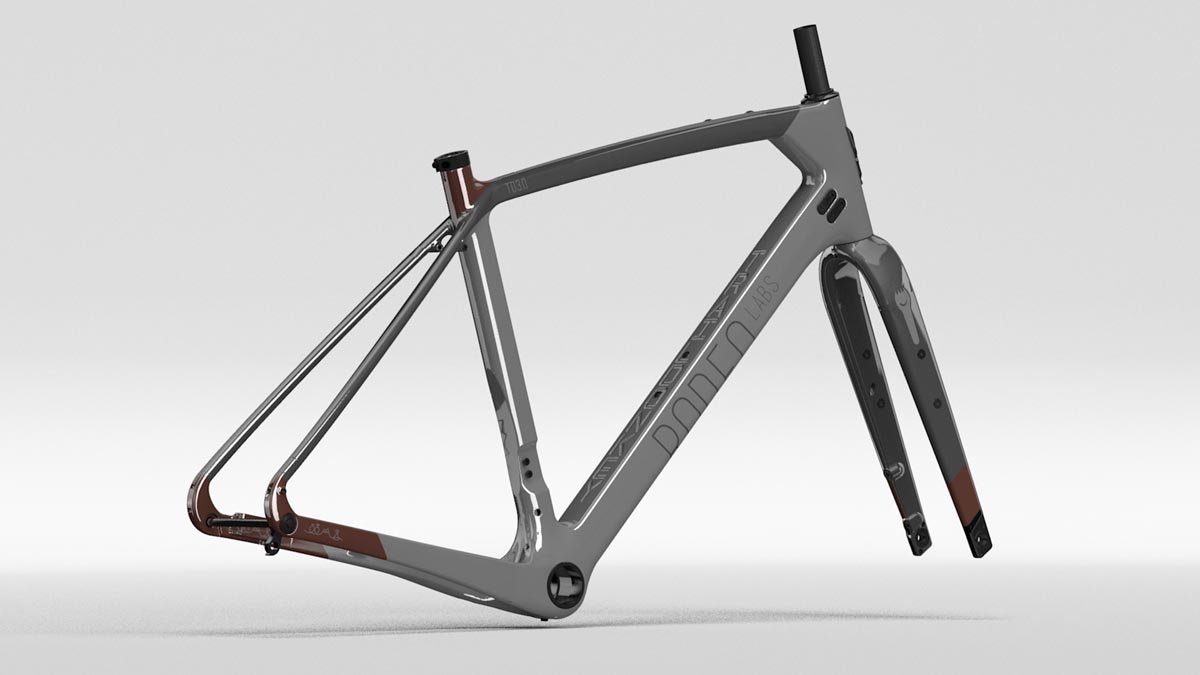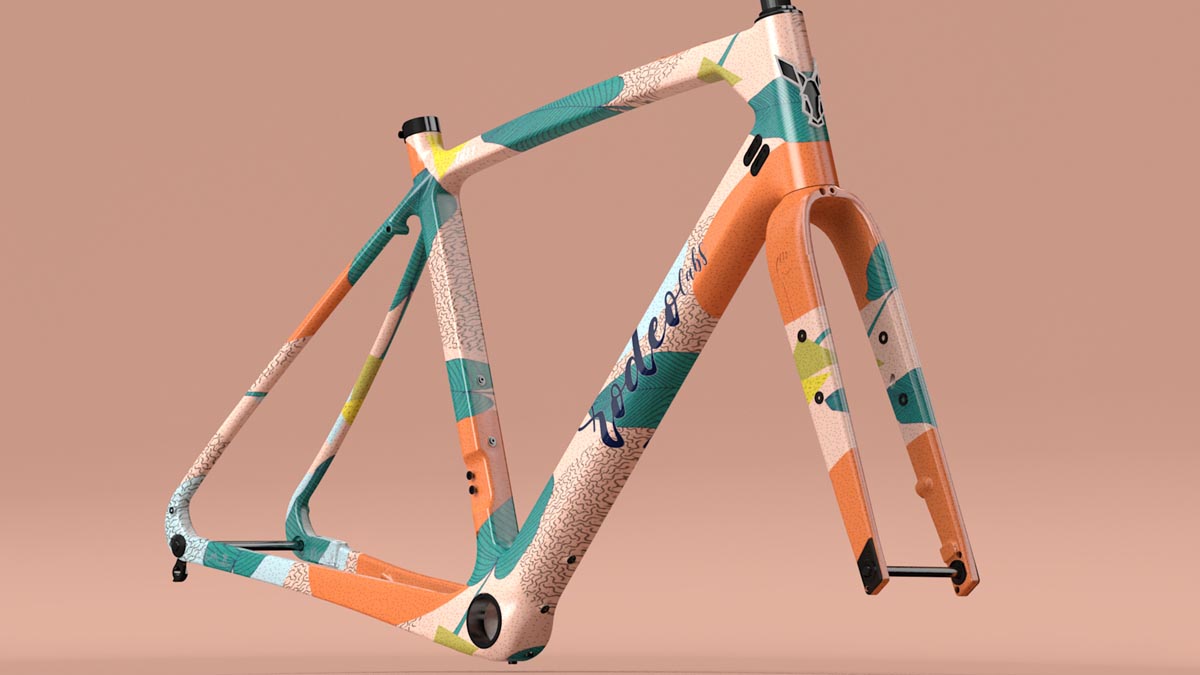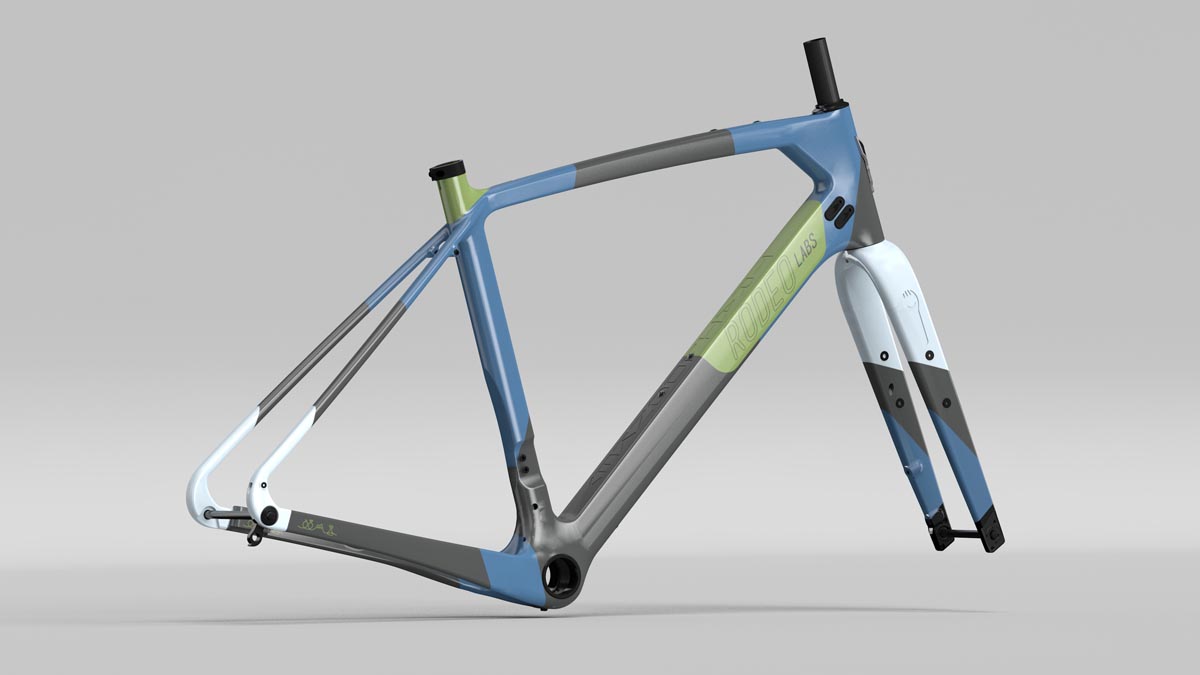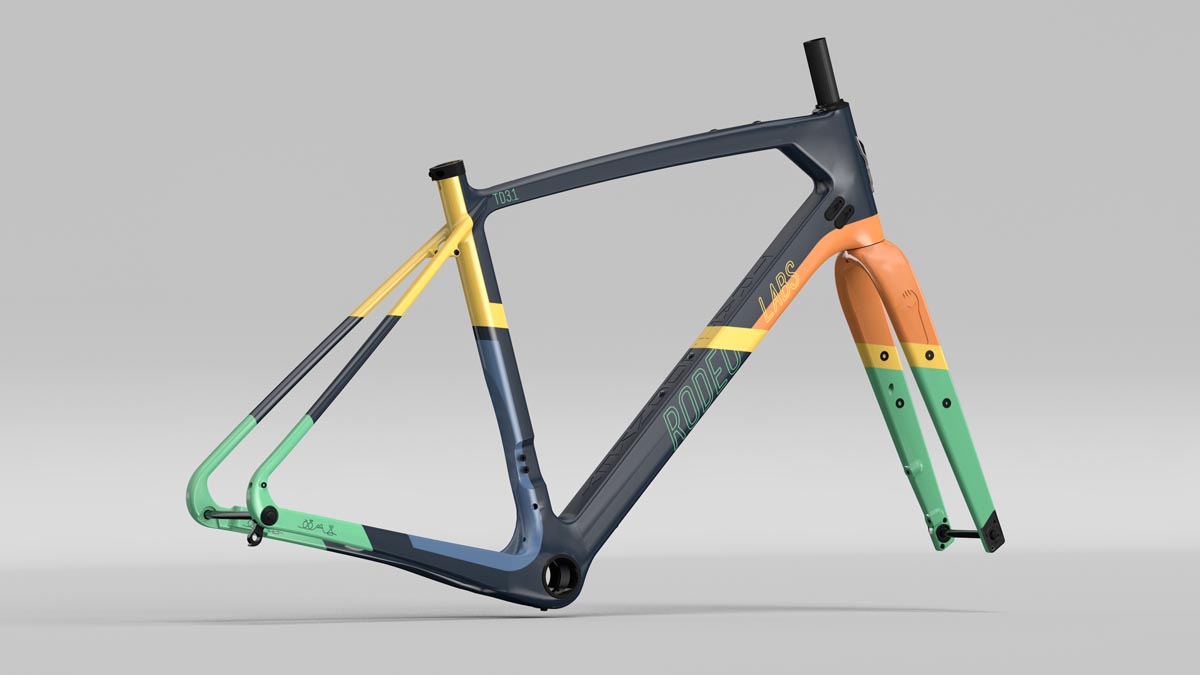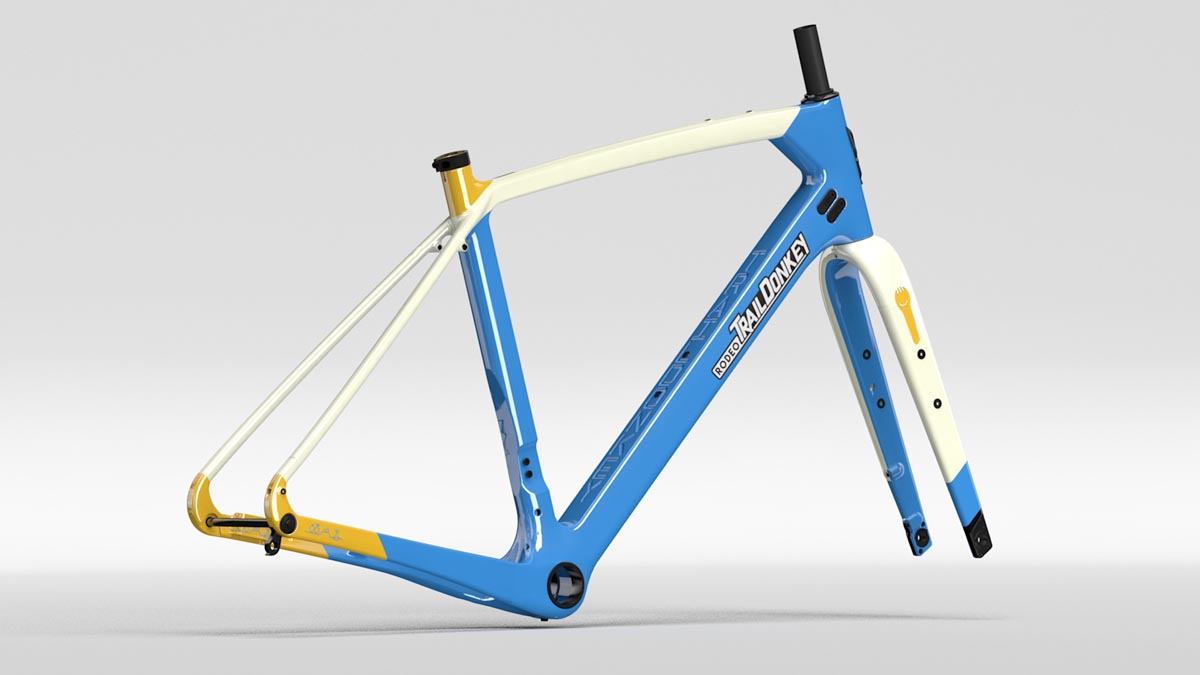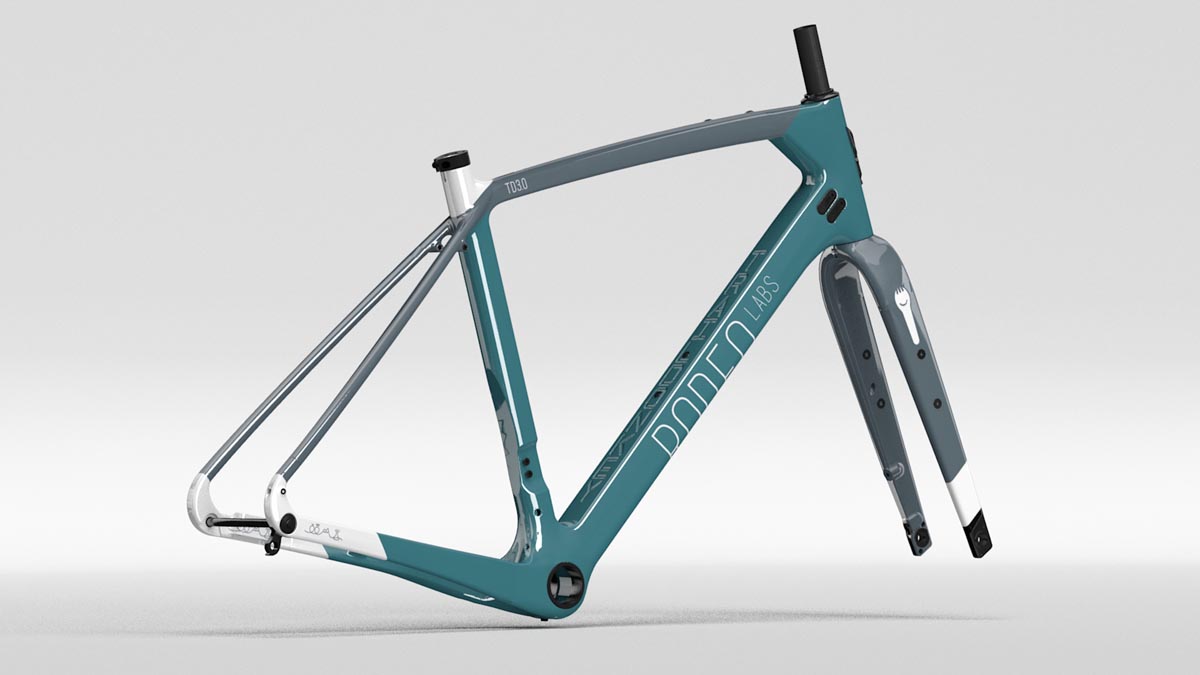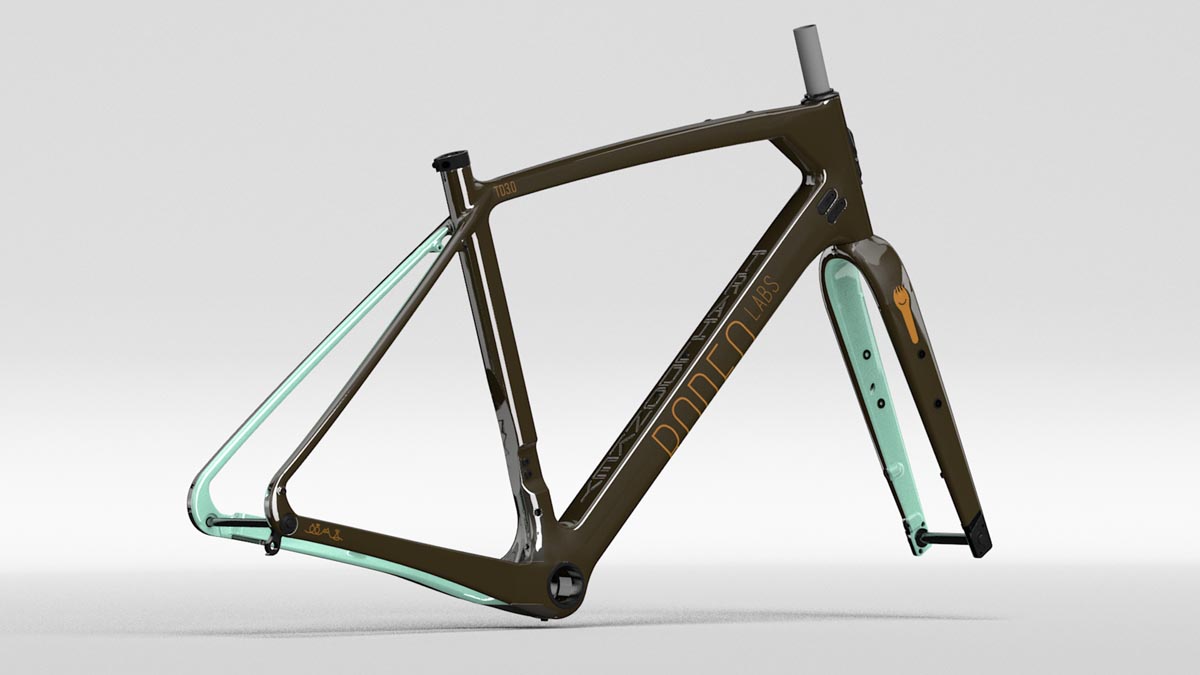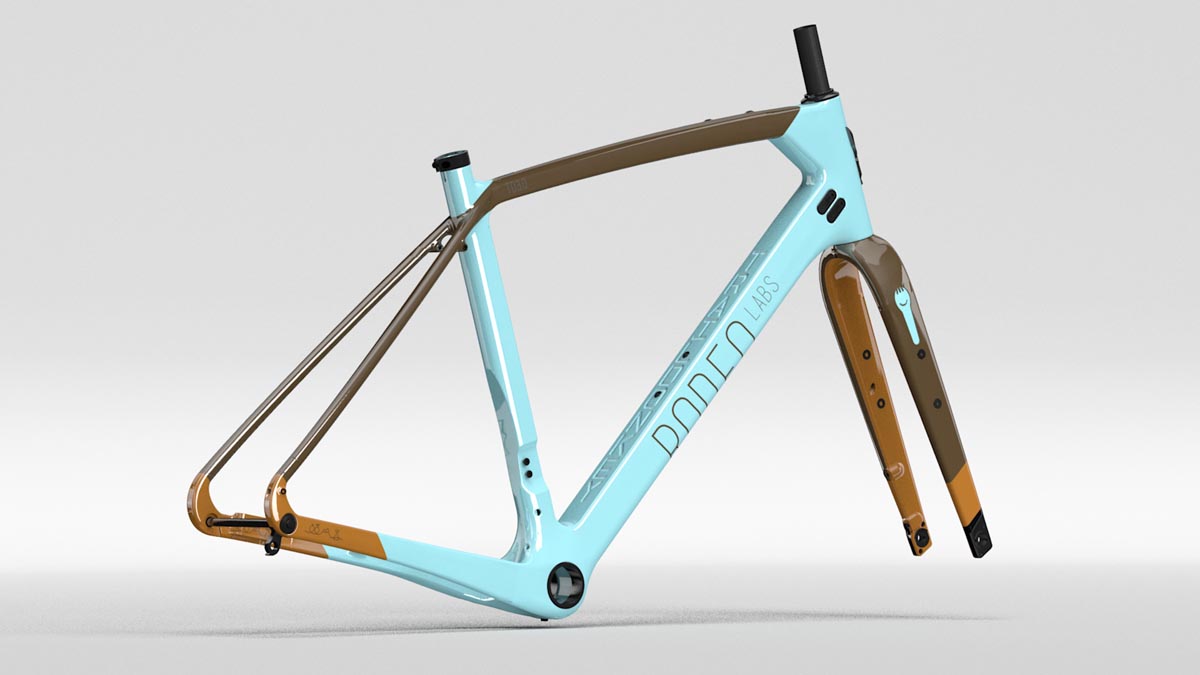 Previous
Next