We've been hard at work in the spray booth in 2022 and as we lean into the final months of the year it is worth having a look back at some highlights of our work.
One of the ways that Rodeo coped with the crushing demand issues of the last two years was to build and operate our own internal custom finishing booth. The up-front investment in equipment and training was steep, but long term the results have been more than worth it as we've been able to throttle to meet the demand for custom painted bikes internally and we've dramatically reduced wait times for paint-to-order frames. As more time goes by we realize more and more that the future is vertical, meaning the more operations that we are able to undertake in-house the healthier and more resilient of a company we will be.
Not every custom painted frame is executed in-house though. We continue to partner with Flux Customs for liquid paint (read: shiny finish) and more complex with projects because at the end of the day Flux is on their own level when it comes to completing the most complicated custom paint layouts.
Our custom process isn't limited to framesets only. We've successfully refinished stems, seatposts, hubs, rims, cranks, chainrings, handlebars, and even disc brake calipers. If a part can be disassembled completely it can be coated with a fresh new color, and the options for personalizing are limitless. The most recent example of that was our in-house refinish of Stephen's Flaanimal Ti which you can read about here: bikepacking.com
Fist up: The recently completed Memento Mori Traildonkey for Bruno in Switzerland. A six color layout involved dozens of hours of masking, gold leaf finish, crackle finish, and a high gloss clear to tie it all together. This masterpiece was completed at Flux Customs. On the top tube is inscribed: Memento Mori, which means "Remember that you will die", a good reminder to live each day to its fullest!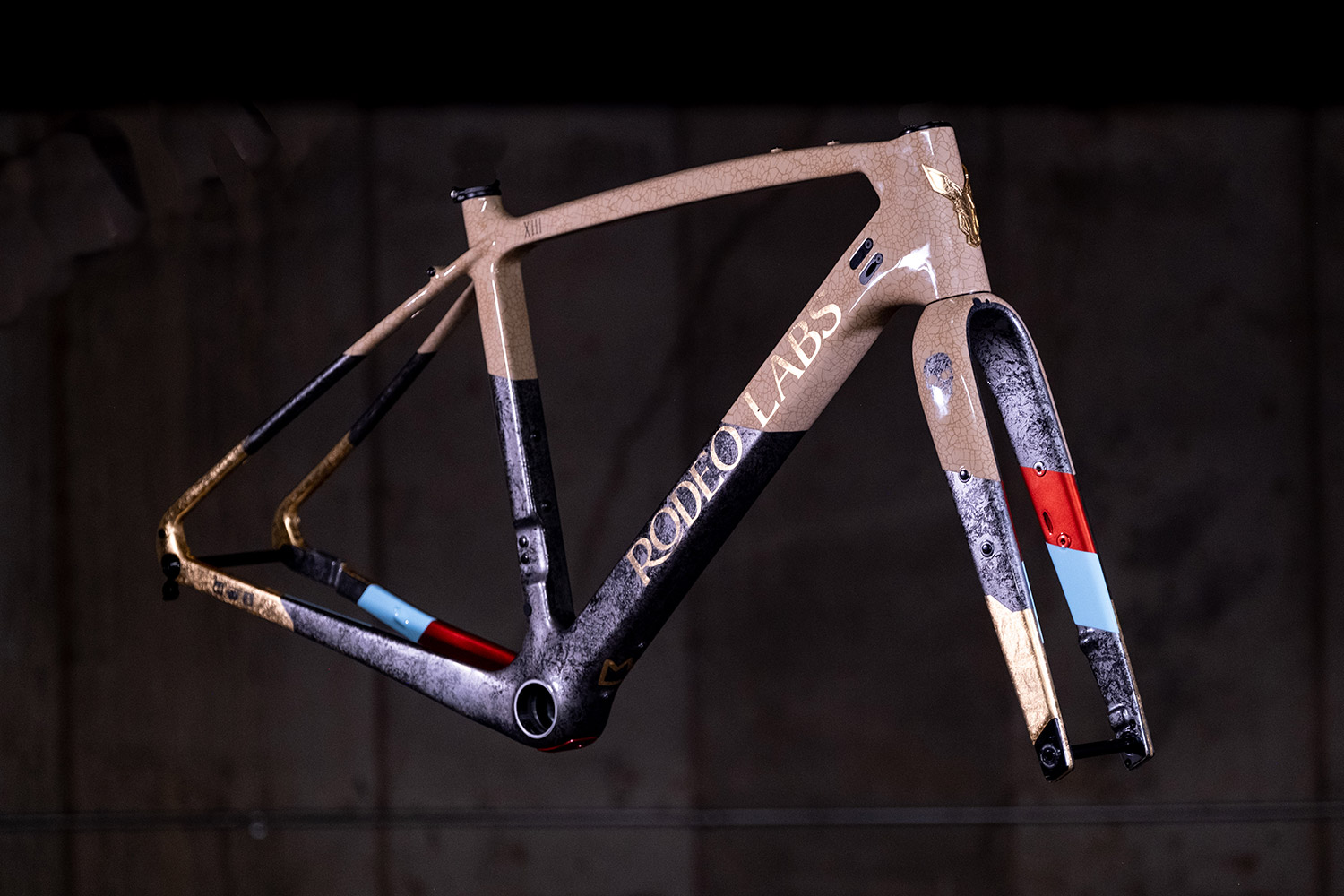 Our next build for Roger in Australia is a simpler, elegant layout which is executed in a khaki base coat with midnight bronze Cerakote graphics. Also custom coated on this build are the rims and chainring.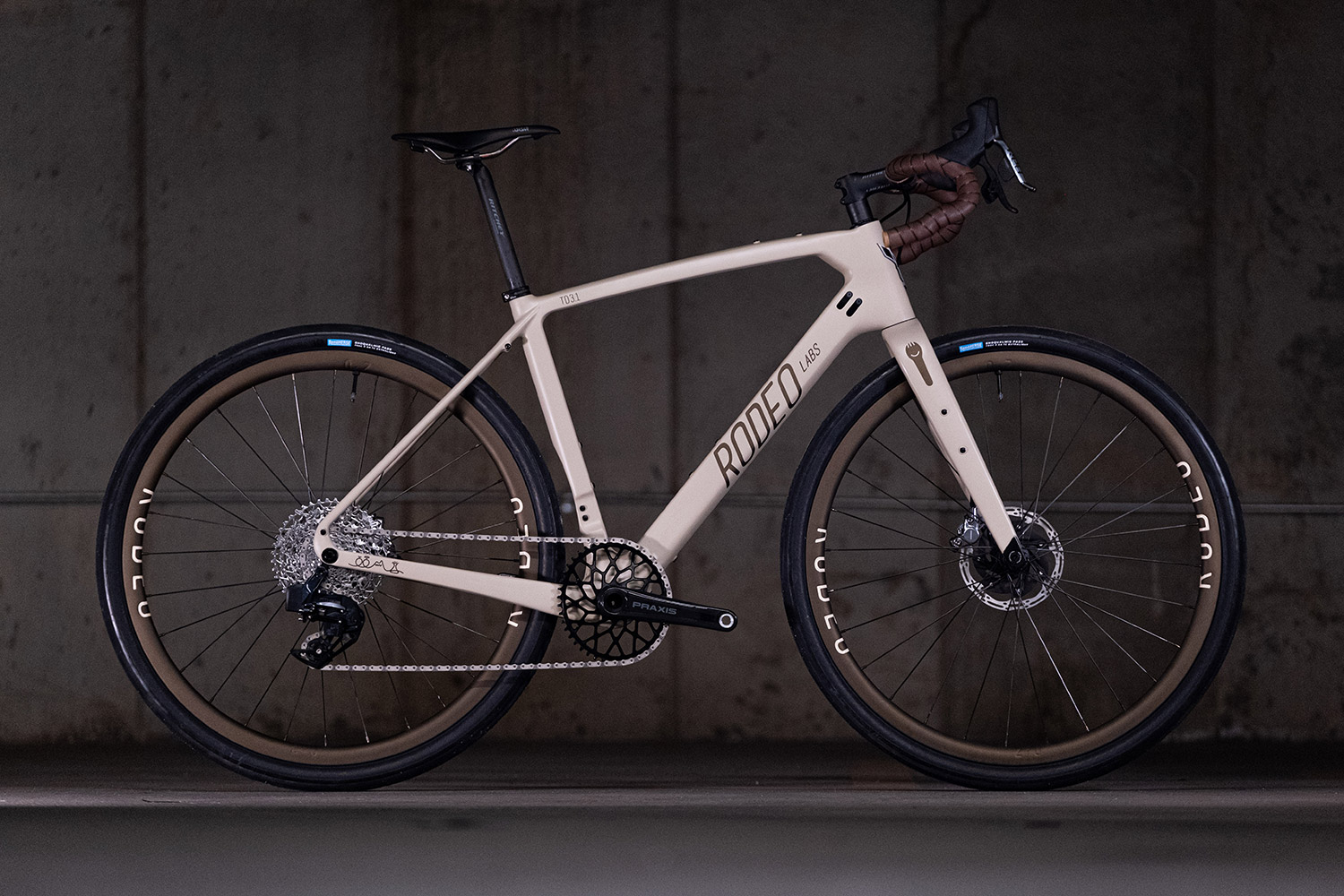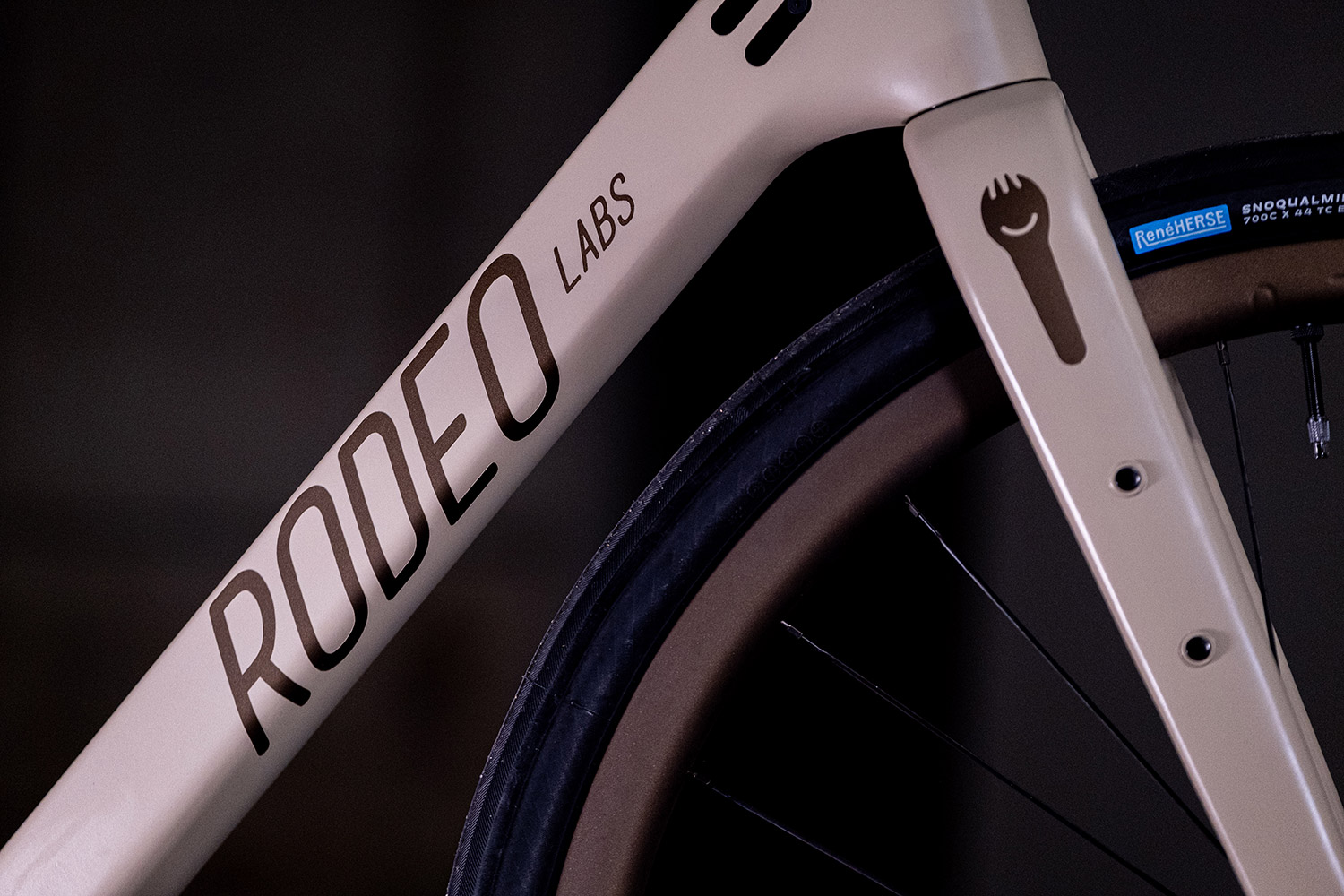 But let's not let tasteful restraint get in the way of self expression! This next bike is an electric neon overload in the best way. The bright blue to bright pink fade wasn't fun enough, so Flux added an incredible layer of sparkle and flake to the clear coat layer to make a final look that shimmers brightly in the sunlight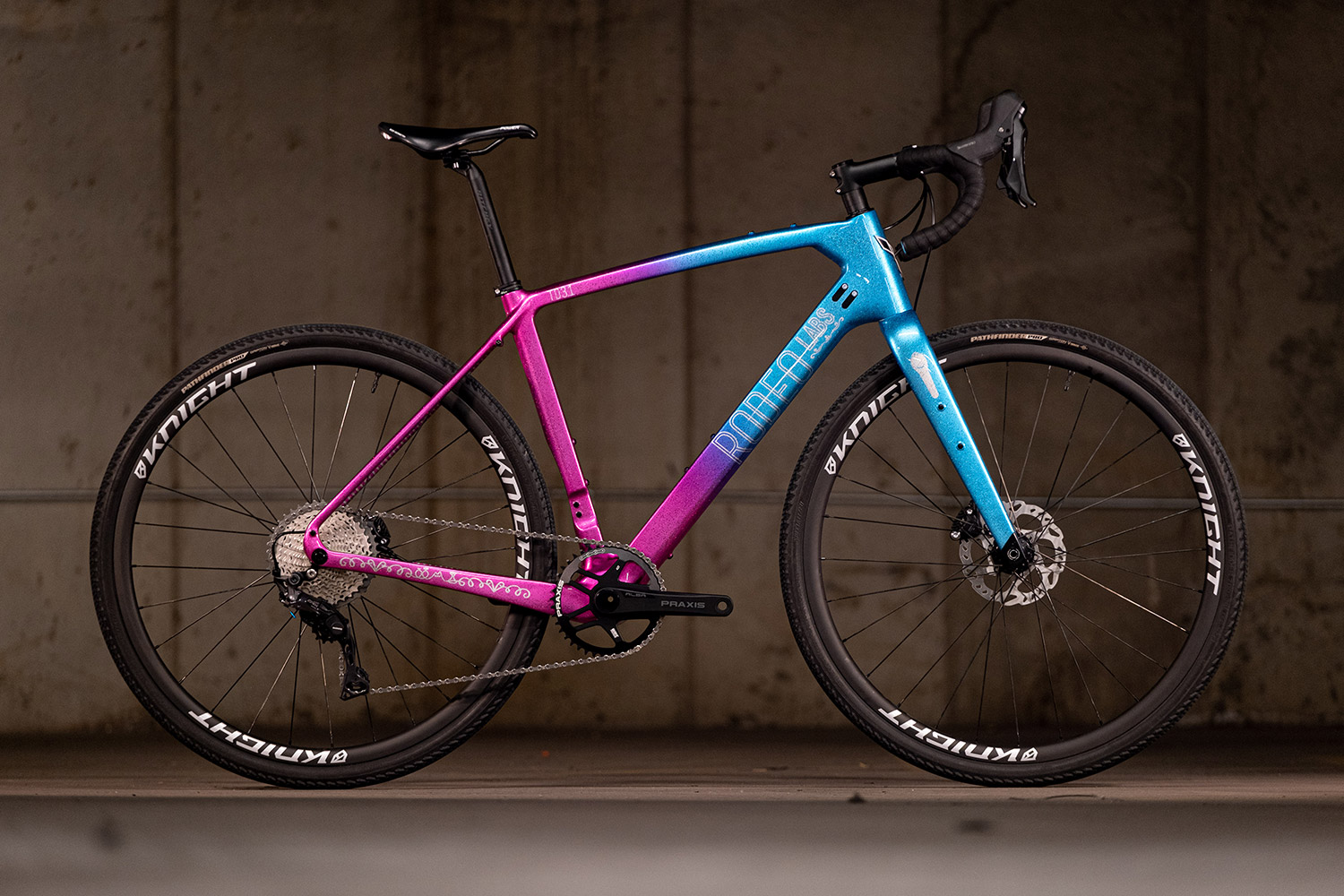 Sparkles aren't for everyone, and neither are cows. But one thing is for sure: Cows are for everyone. This layout came by special request from Ramsey on the East Coast who specifically wanted a Cow Bike, and a Cow Bike is what we gave him. What's funny is how this bike almost universally makes everyone who looks at it smile. How could you not? Being built on the Traildonkey platform, it was only natural to call this bike the TrailCow.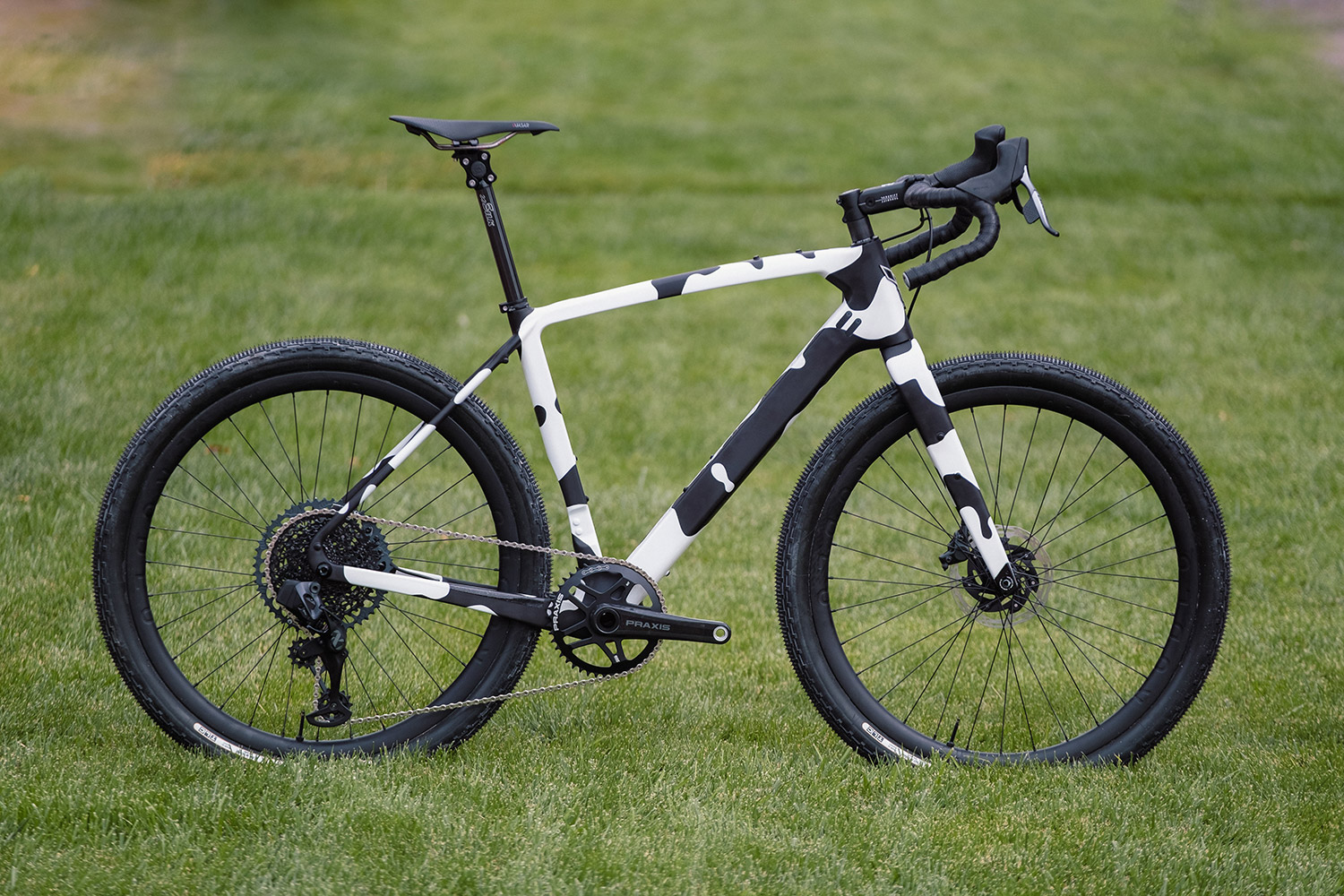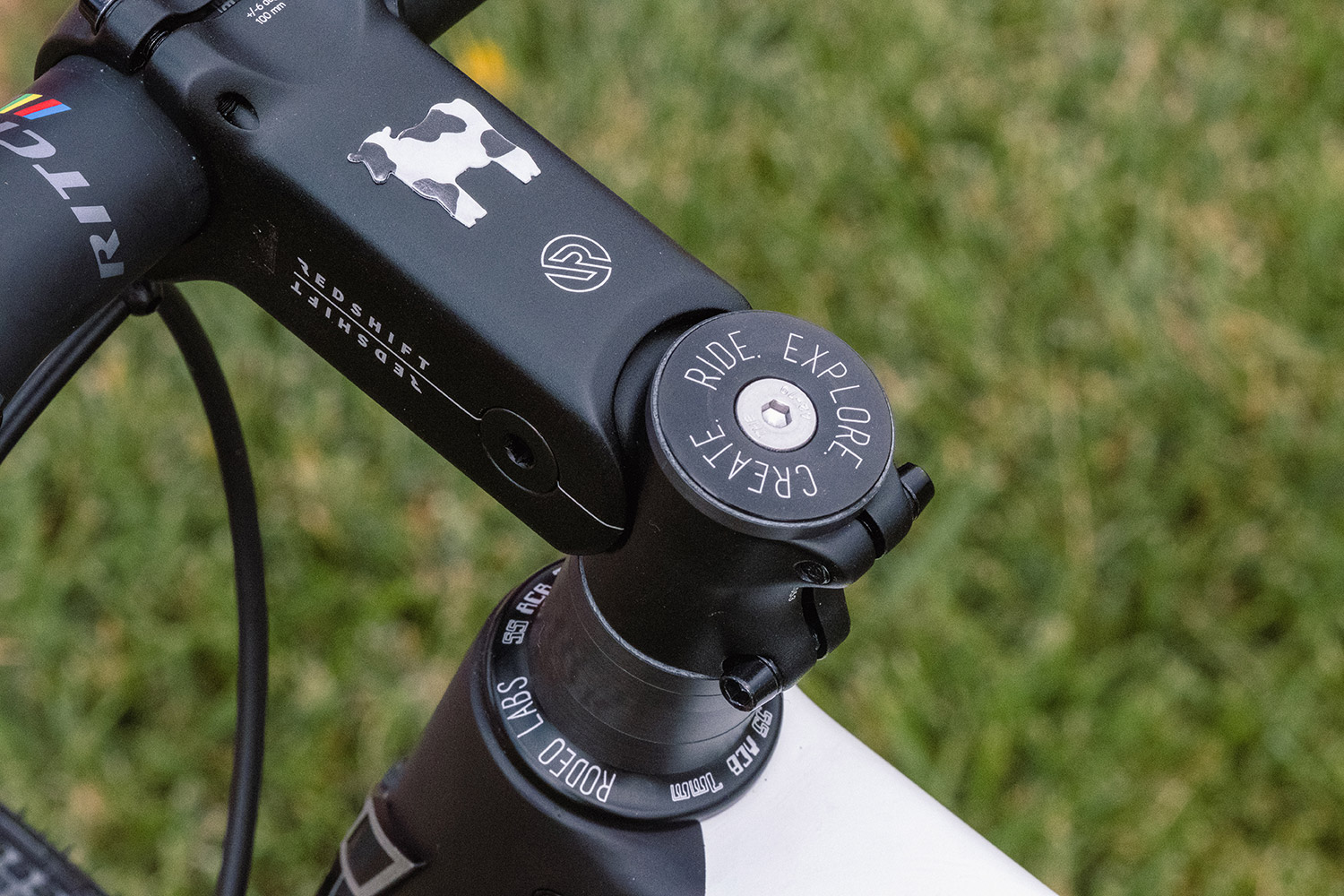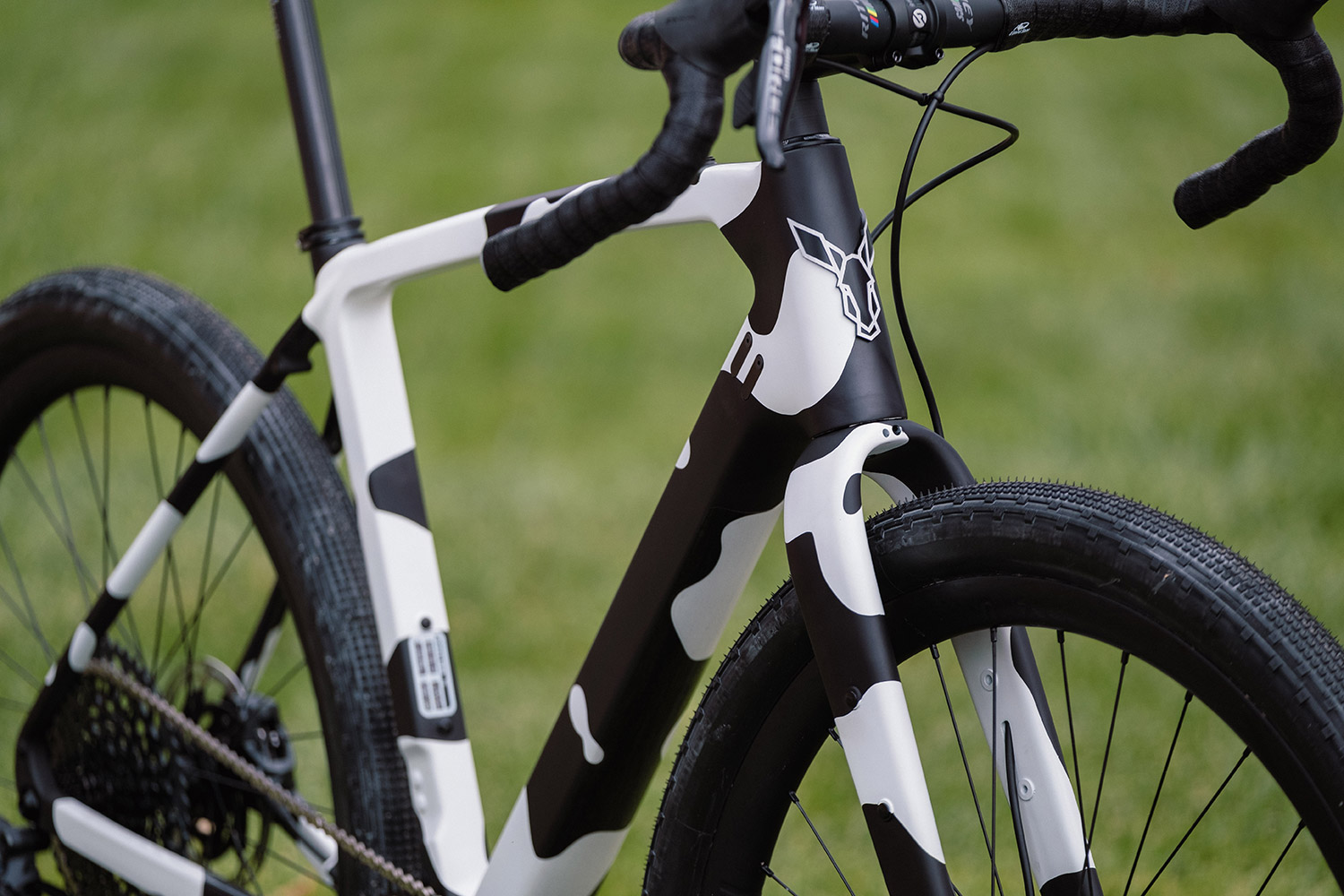 It isn't only Donkeys that get full custom color love around here, we even break the Ti taboo and custom coat our titanium Flaanimal 5.0 by request. This one features a 3 color layout that is almost akin to a dazzle camo, but stays just this side of radical. Blue accents throughout the component specs really tie the room together!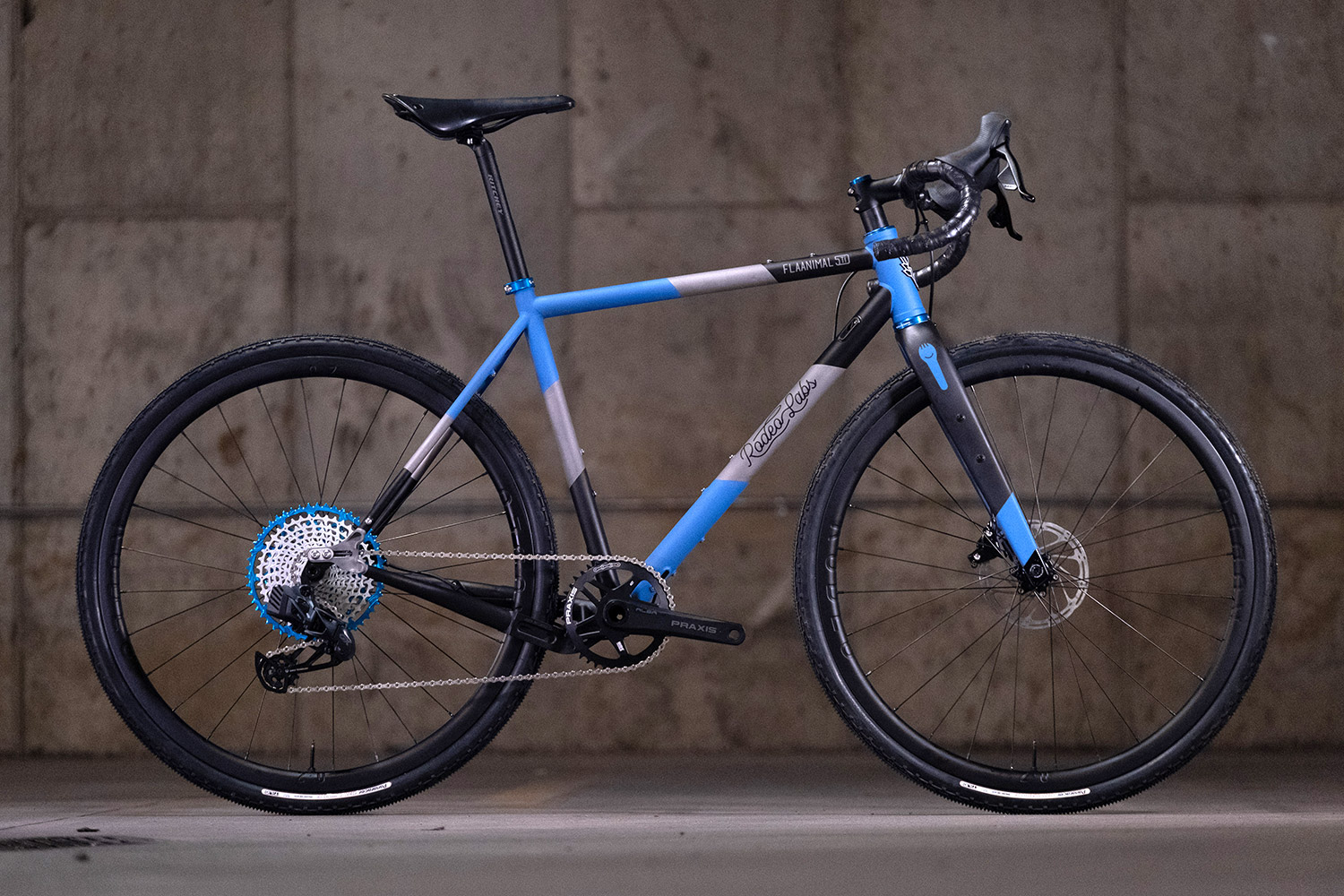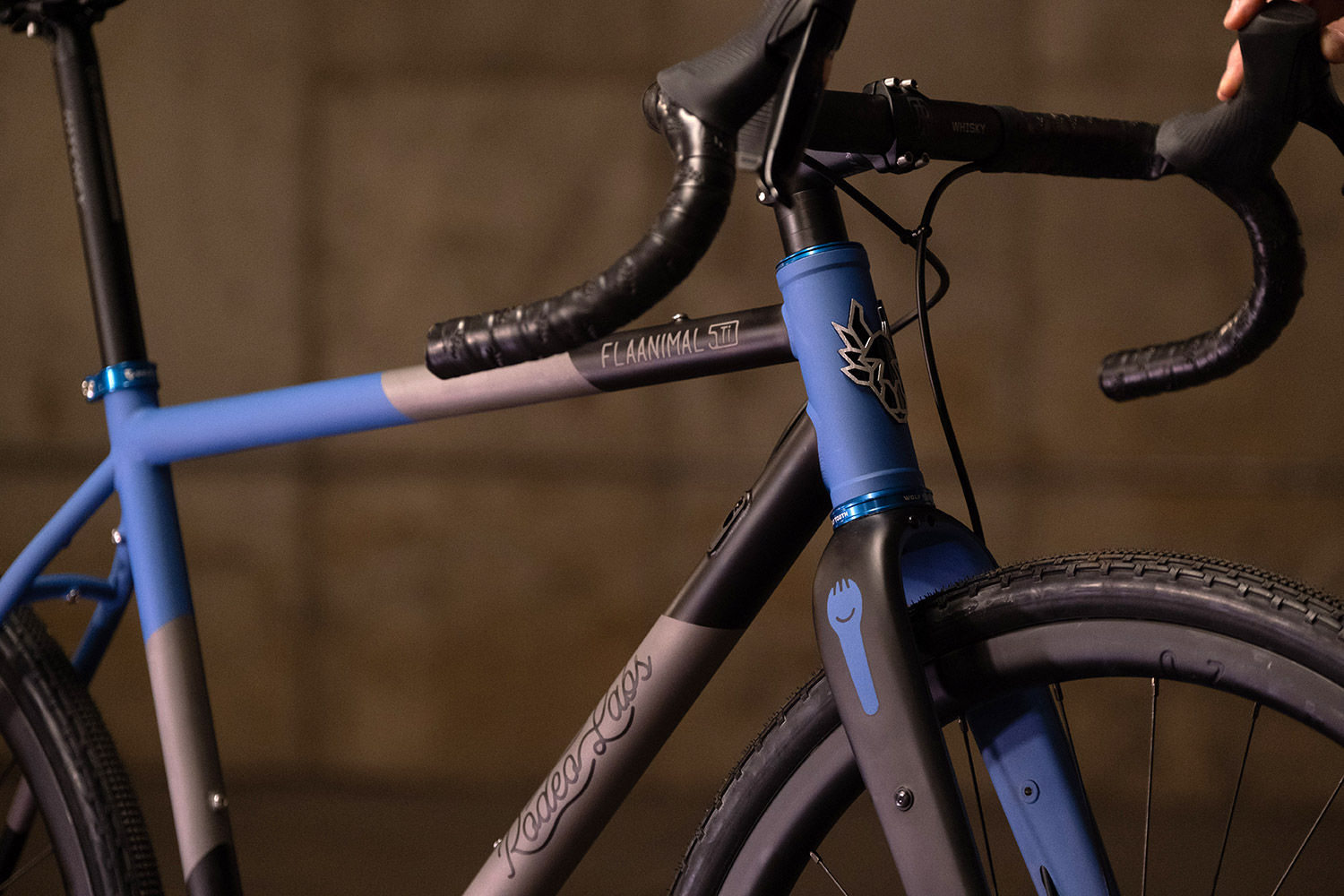 We custom coat far more steel/carbon Flaanimal 5.0 framesets than Ti or Traildonkey, and this three color blue / white / gold over raw carbon layout stood out as extra classy to us. The downtube typeface and writing on the inner front fork set a very unique tone for the owner.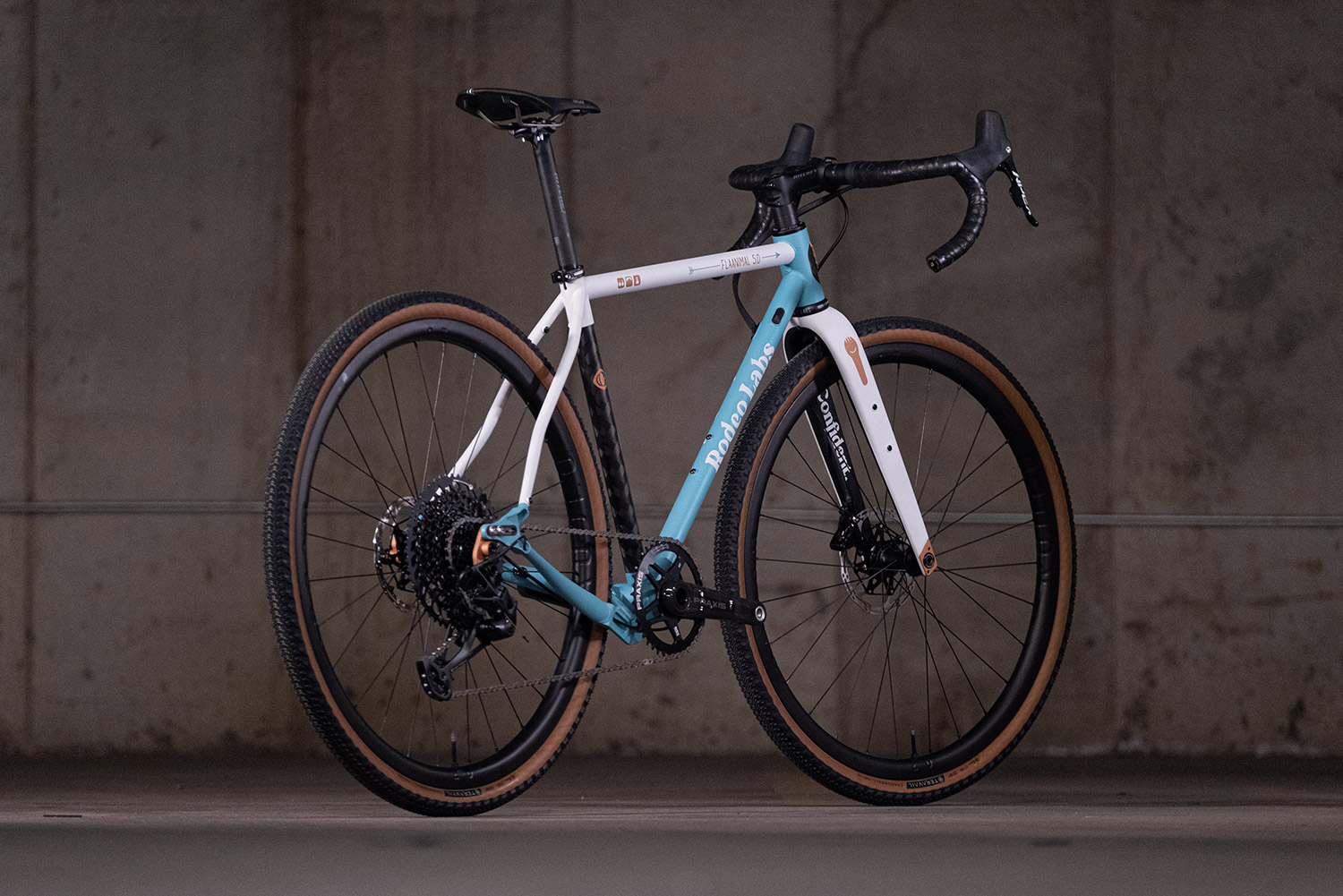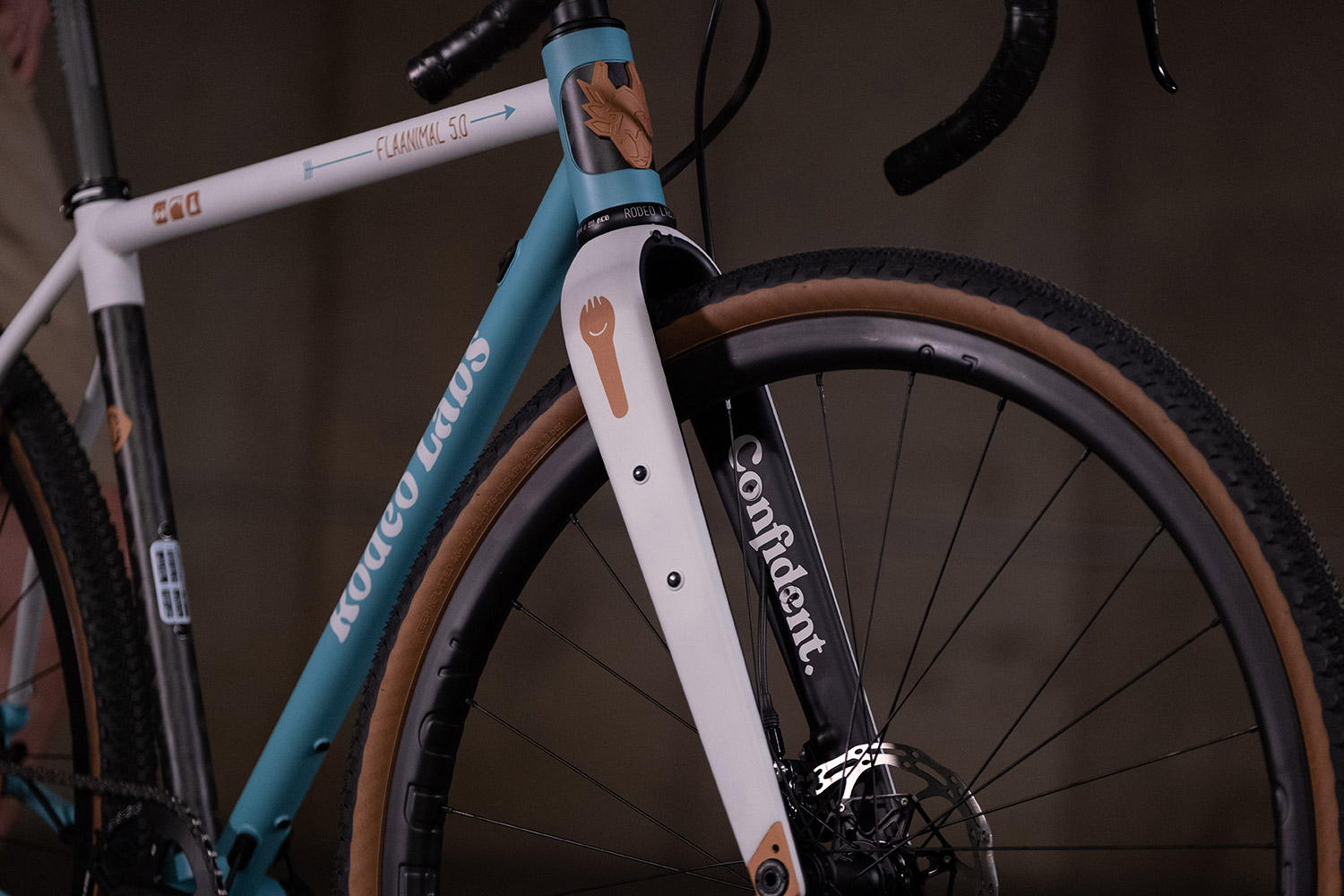 Not all custom projects are over the top or complicated. Our standard coat to order Cerakote option is available on both titanium and steel and it lets people accent their frame with a single color that matches their mood. The titanium frame that we just completed for Tim shows off the navy blue color he selected combined with the bright polished and media blasted finish that the rest of the frame features. This look will never get old!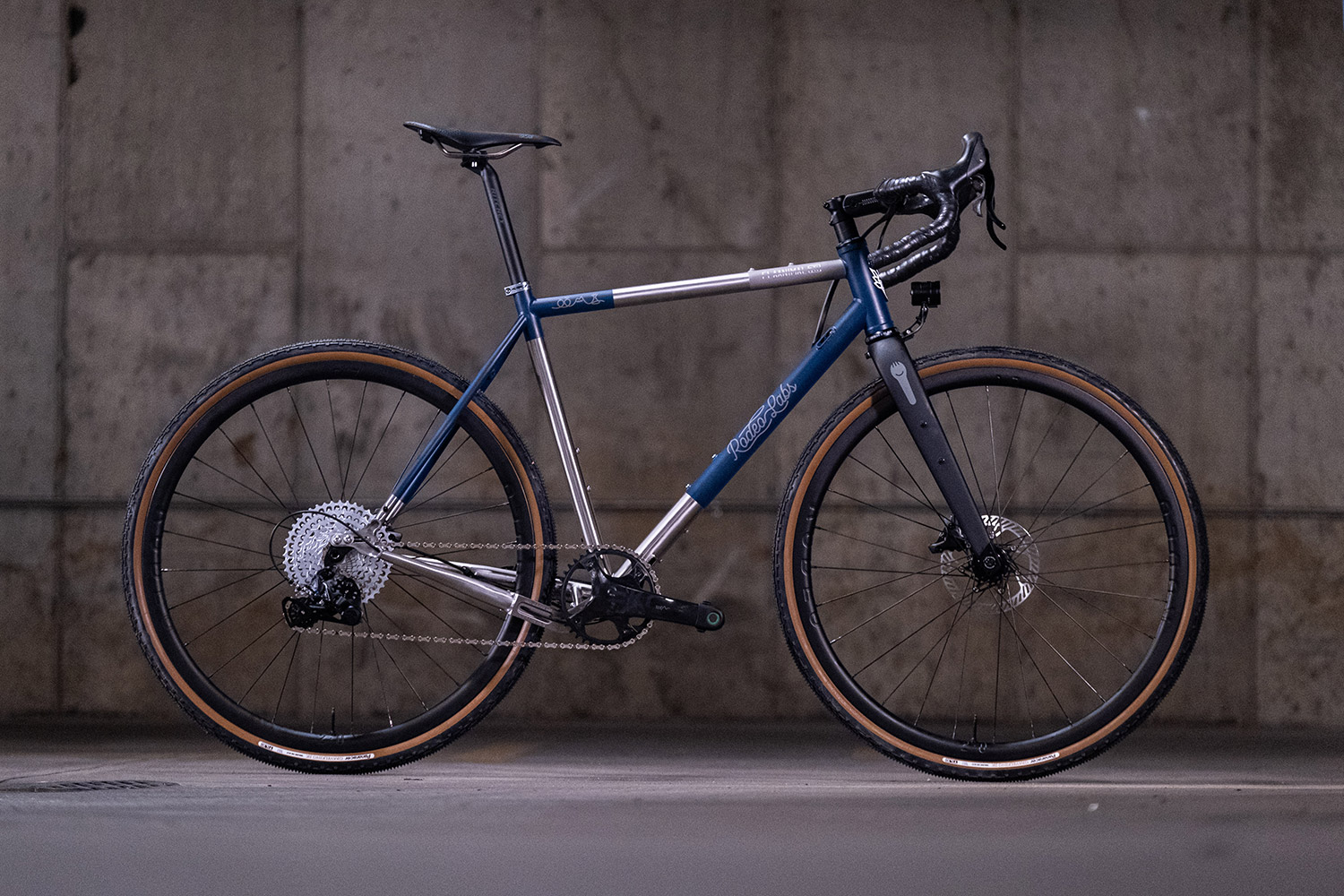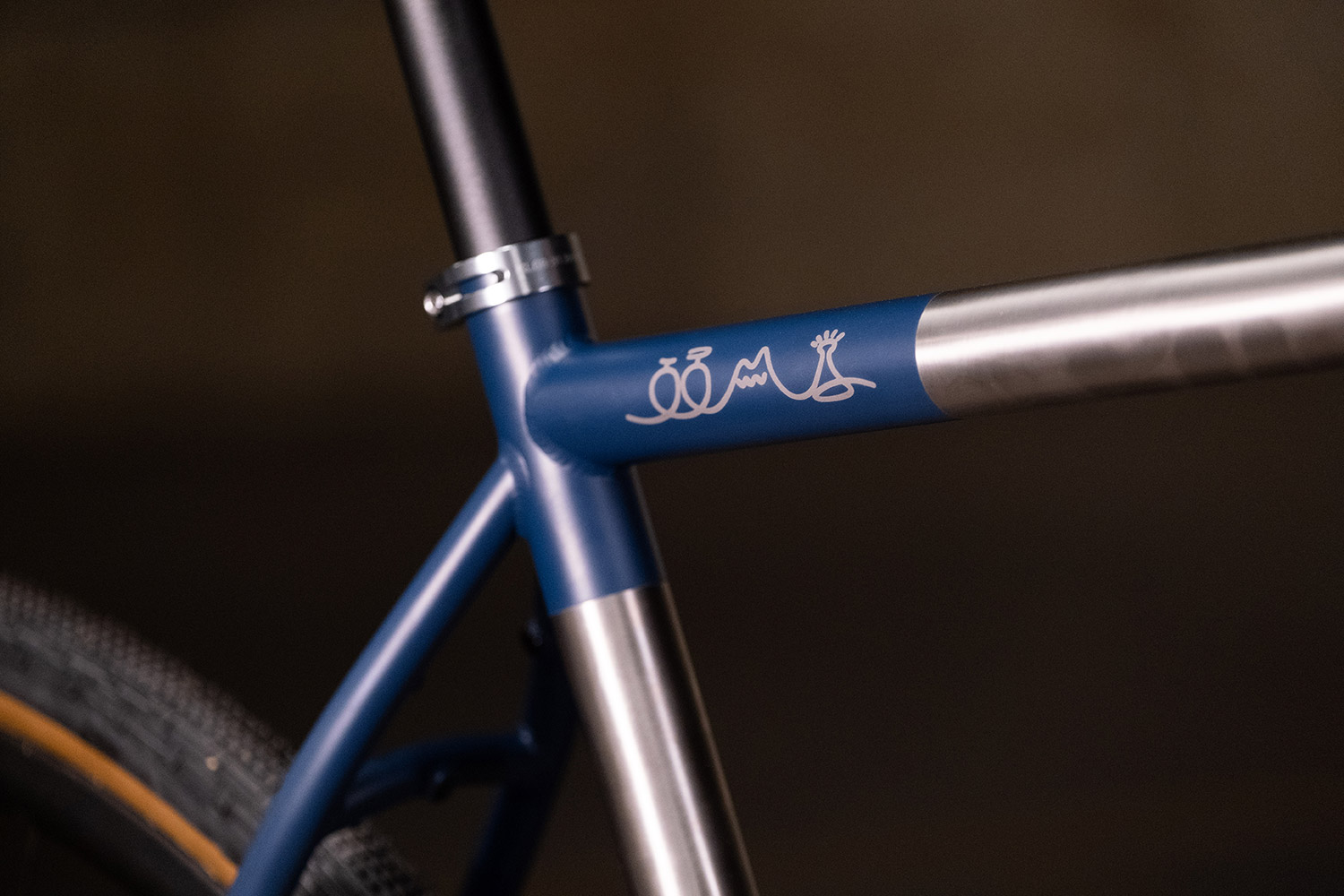 We love shiny and new things just as much as the next person, but something that is more near and dear to our heart is keeping older Rodeo frames going even if they've been damaged or had a mis-hap. This Flaanimal 4 frame came back to Rodeo after a vehicle collision. The owner got a crash replacement deal on a Flaanimal 5, but instead of discarding this 4 we sent he frame to Nate Zukas in Georgia where he welded in an entirely new downtube. One back in Denver we blasted the frame down to raw metal and gave it a fresh khaki and navy Cerakote layout and a new drivetrain and Spork 3.0. We figured by the math that made this Flaanimal 4 into a Flaanimal 4.5. We soon found a new home for the build with a gentleman who had himself survived a collision with a car and had his own body put back together with bits of titanium. What a cool story!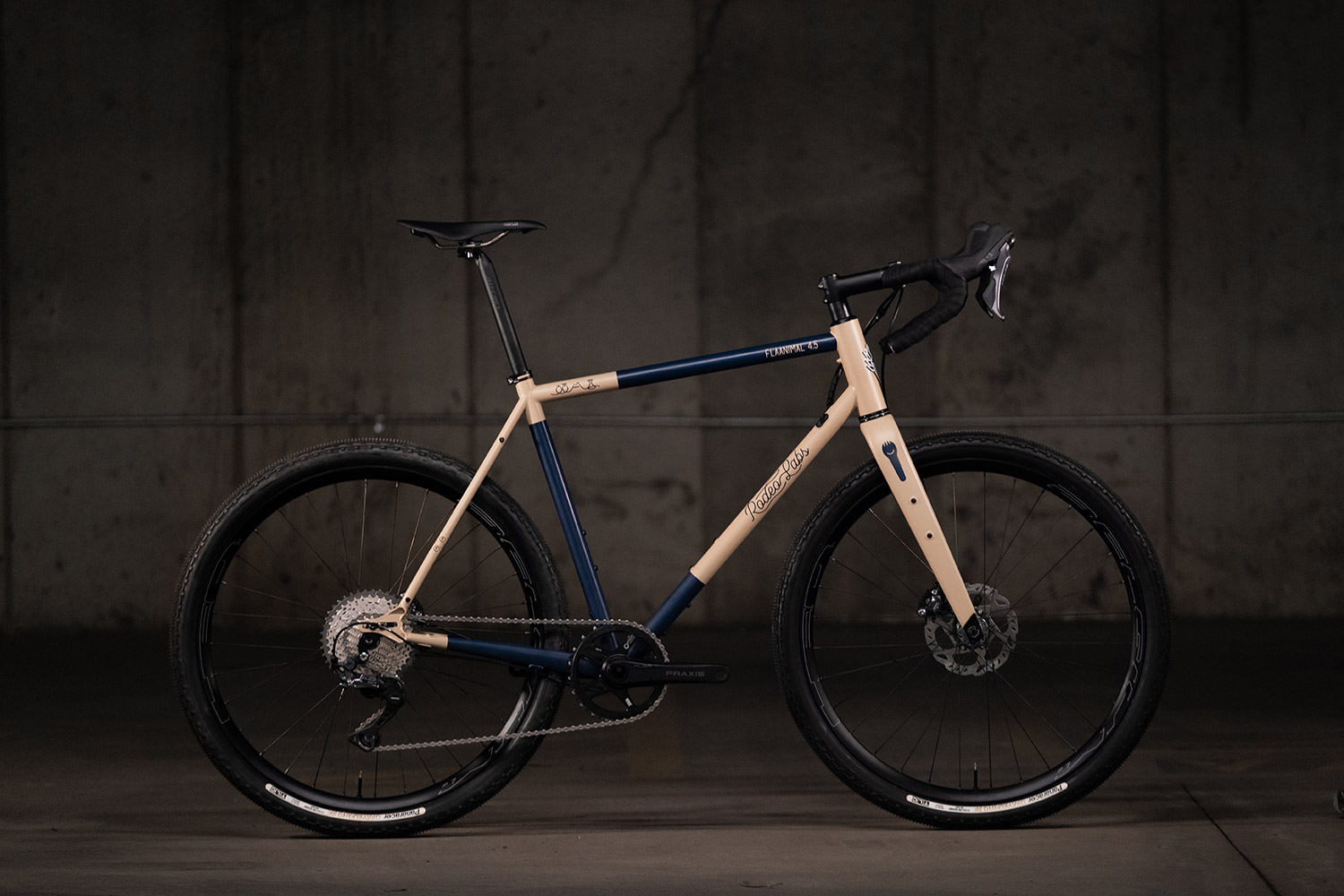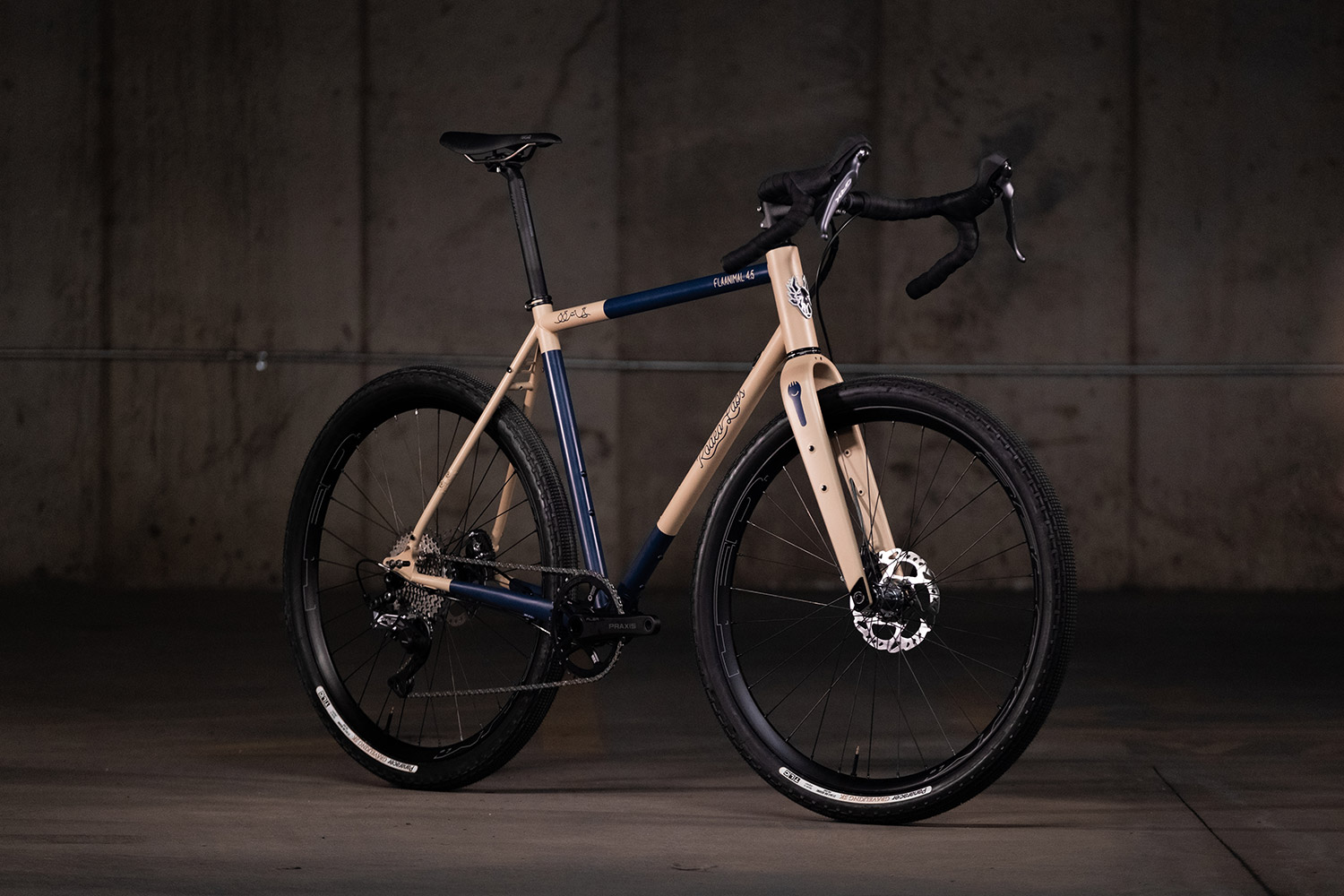 But back to color! Laura from gravelbikeadventures.com wanted a Flaanimal Ti, but had a strong vision for turning the standard bright brushed silver frame into something supremely colorful. We're so glad she did because this frame absolutely pops with colors inspired by blue skies and summer sunsets.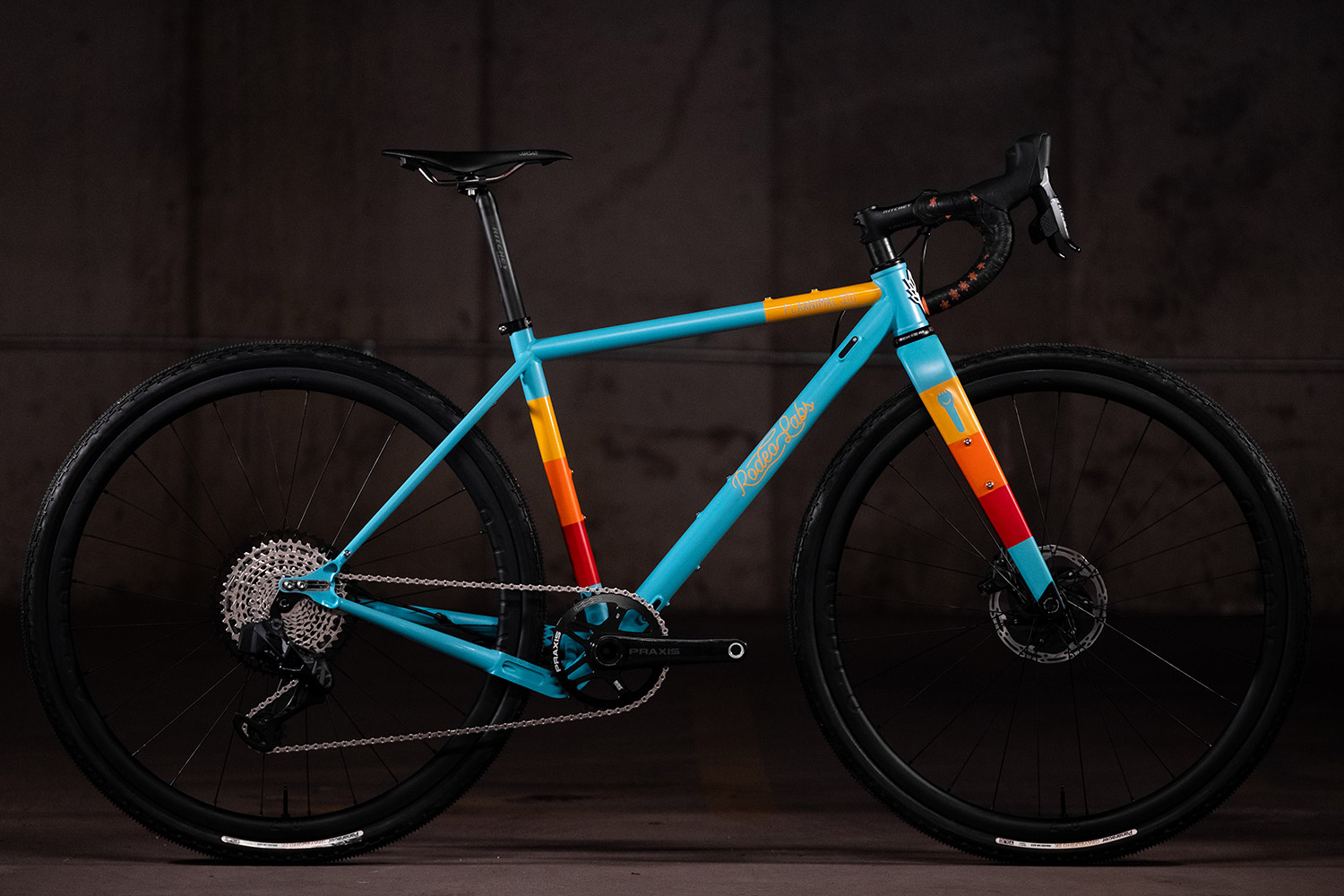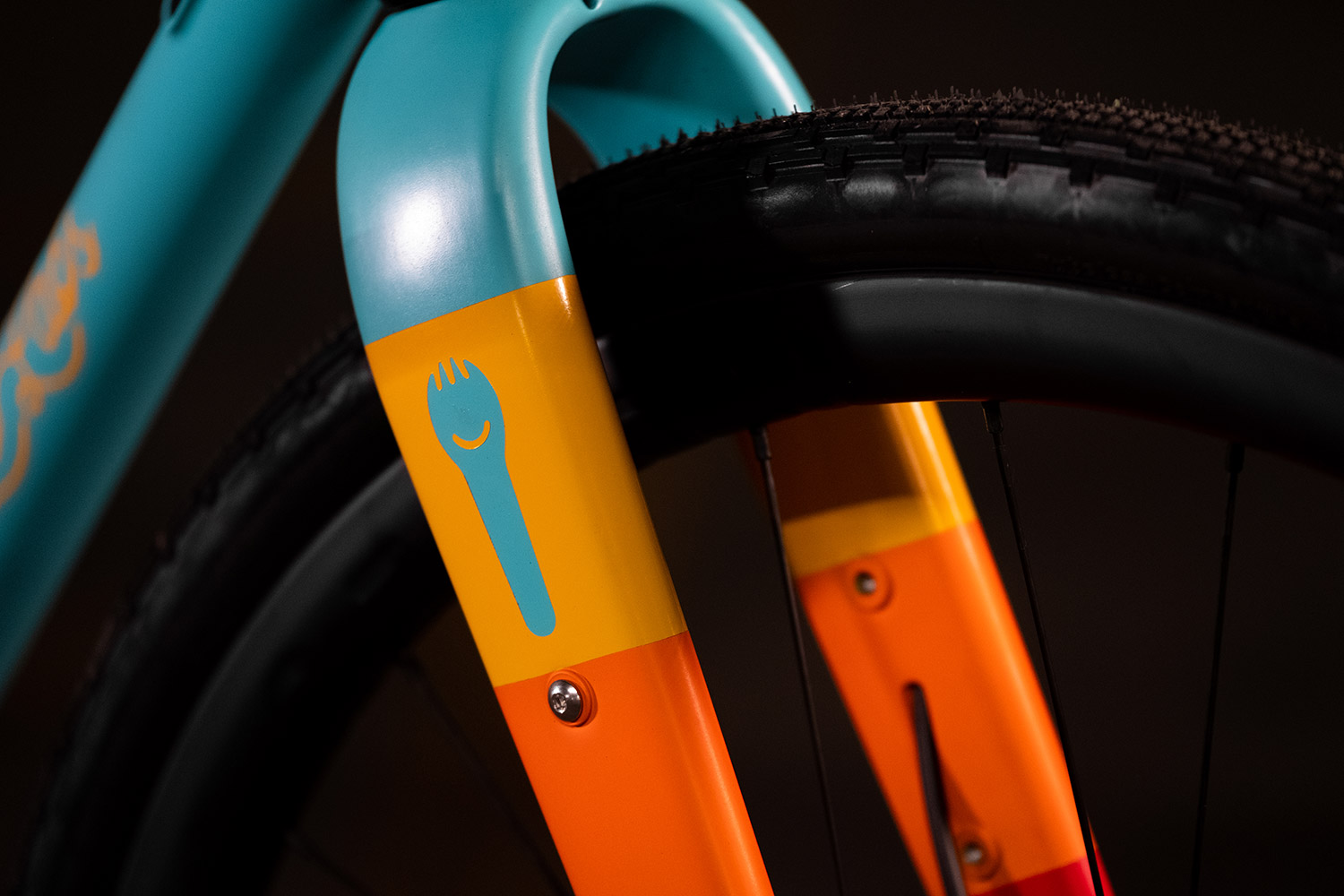 College colors are often an inspiration for people's bikes, and sometimes we even get to sneak a mascot into the design as well. This blue and gold Flaanimal Ti celebrate's the owner's lrish alma mater and the custom coating extends to nearly every detail of the bike.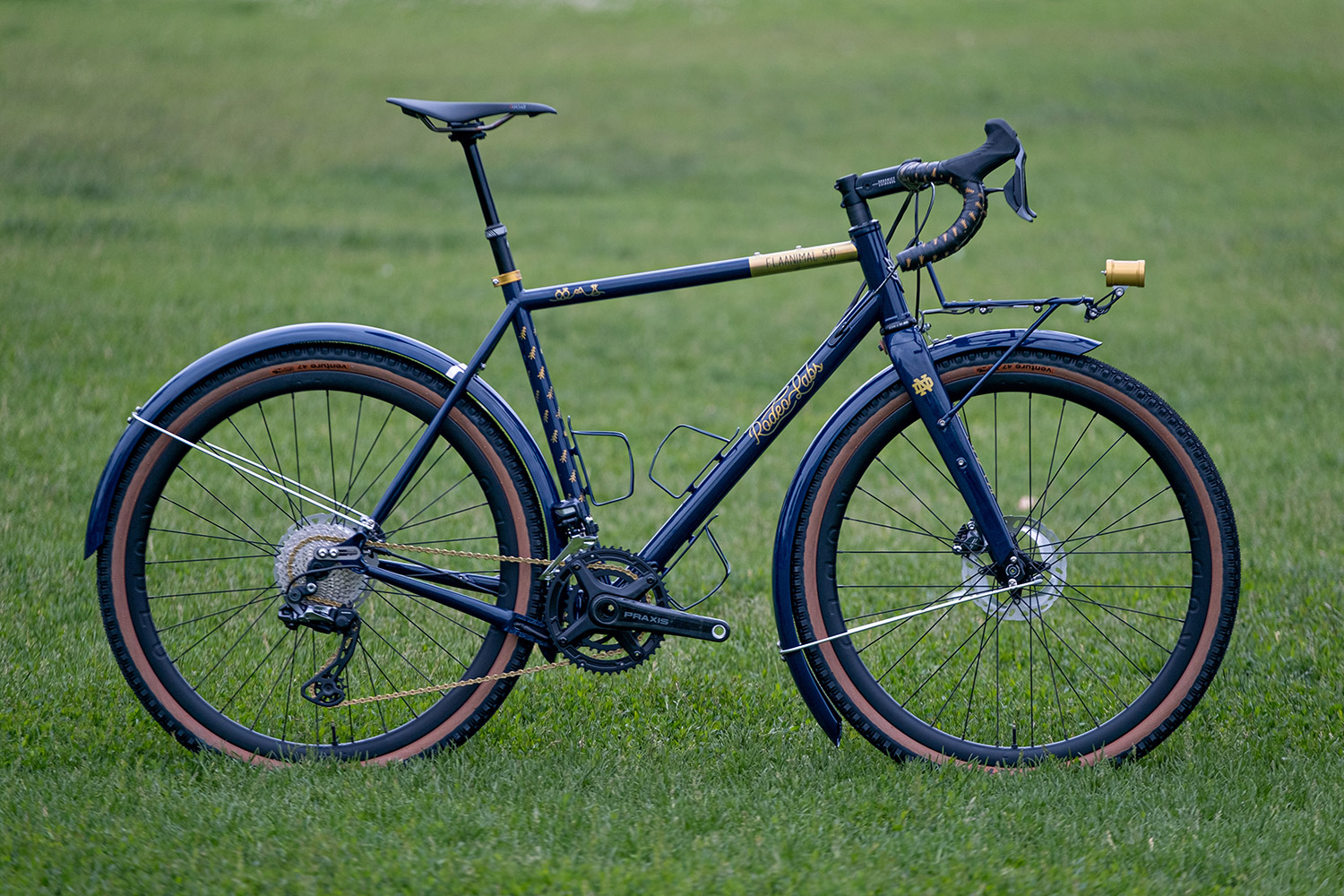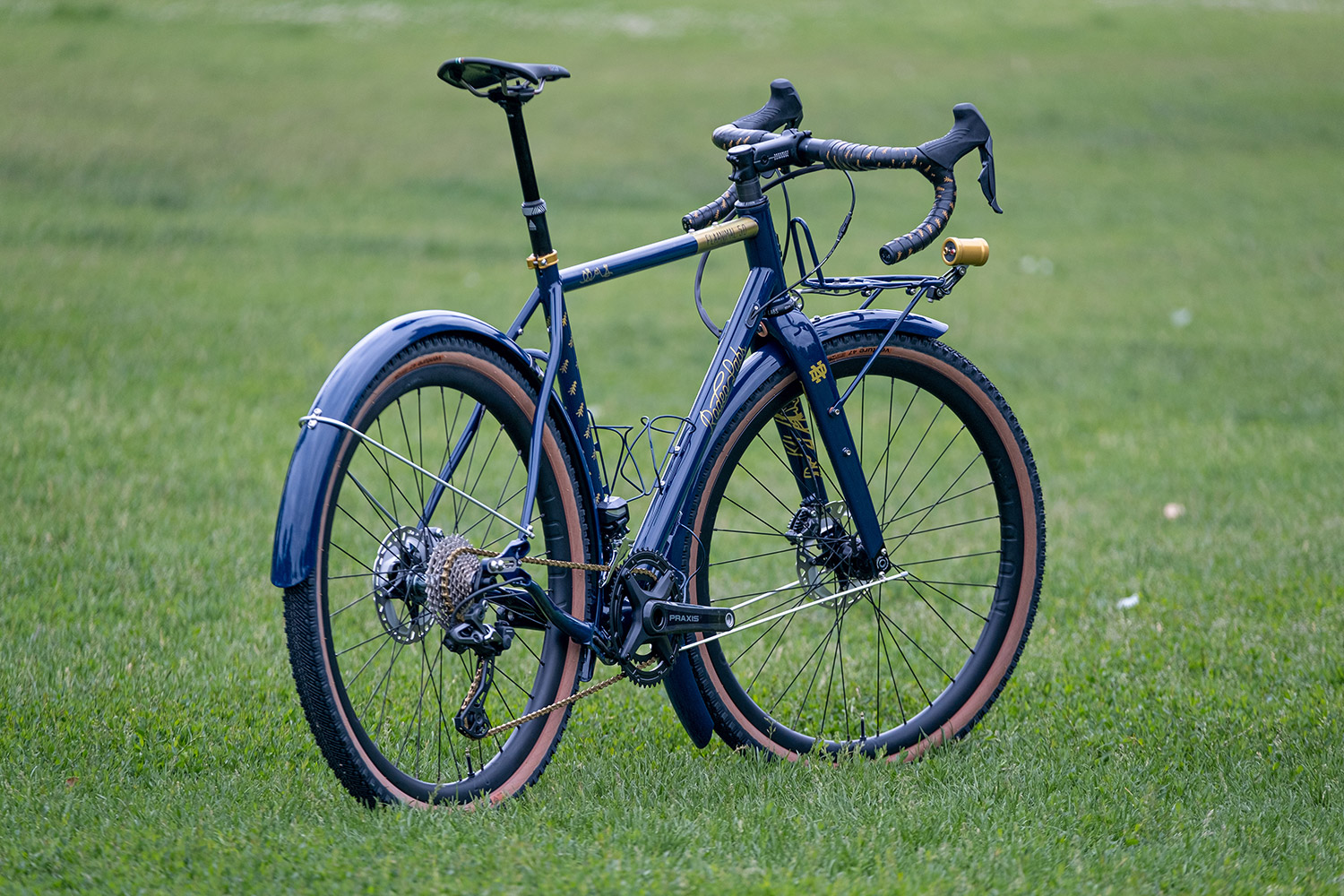 We could go on, and on, and on with the number of custom projects this year, but surprisingly, custom painted frames are probably only about 5% of the bikes we actually ship. Most people go for black frames with simple colored decals, and in the rare instance that we do a run of standard paint color TD3s, those go fast as well.
Before we go let's leave you with a few final bikes. Jake's TD3 is one of the most colorful Donkeys ever created, as is proper for an artist such as he is.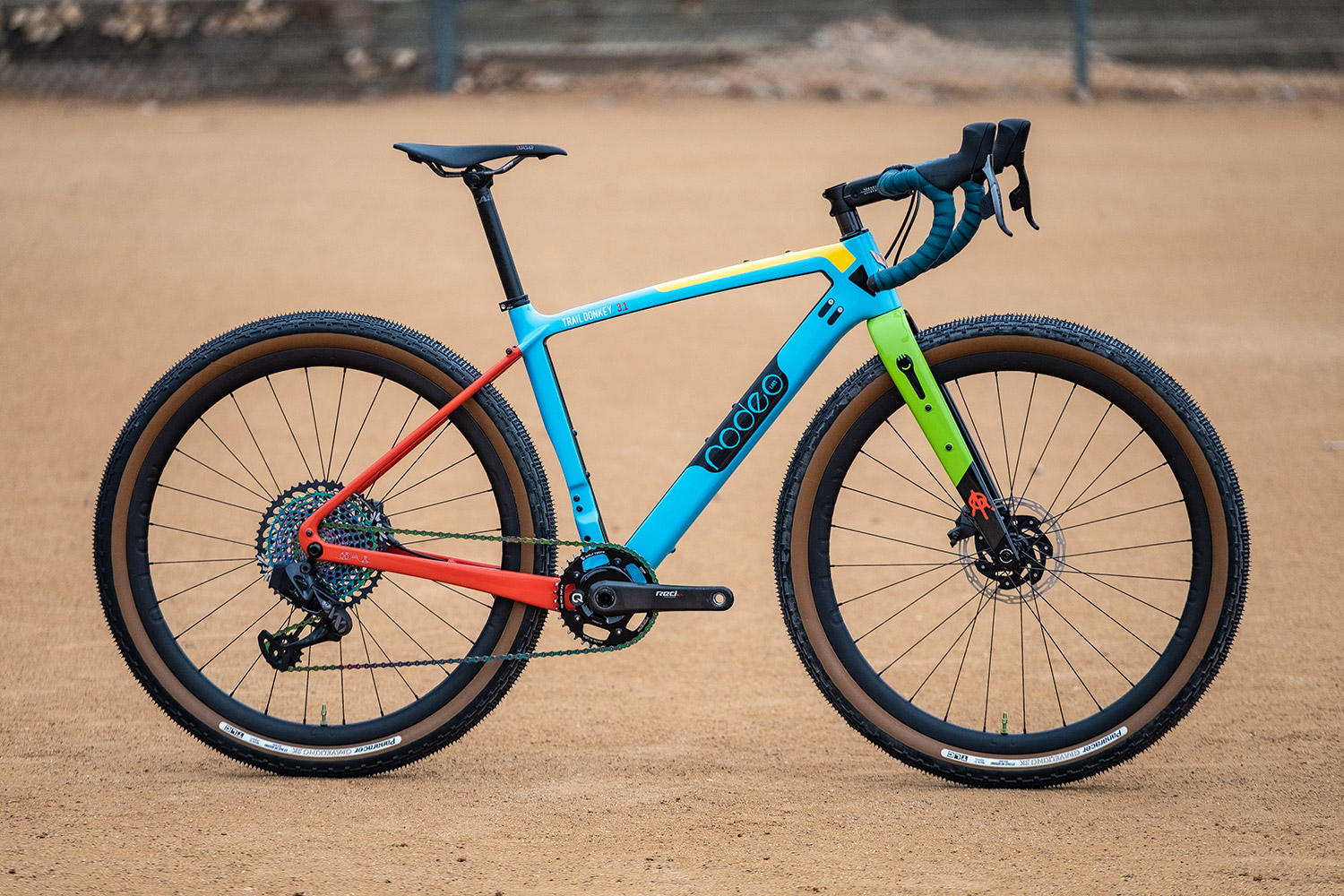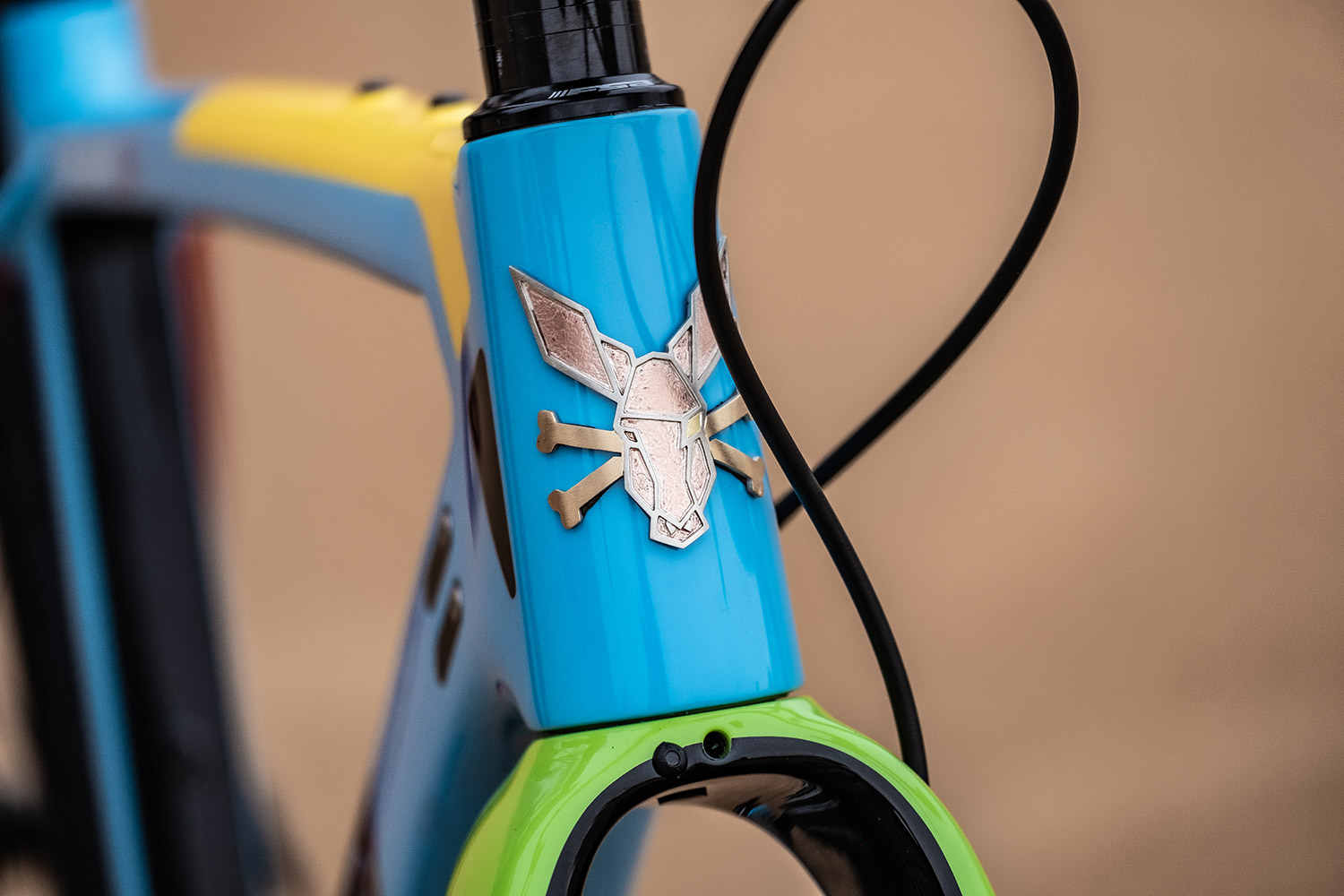 The limits are ultimately imagination and yes, resources when it comes to custom color. The reason that EVERY bike doesn't get a custom layout is a simple question of cost. Building the capacity, training the artisans, and covering the considerable hours that go into every custom project isn't inexpensive. Custom layouts start at around $600 for a single color frame and go up by approximately $200 for each additional color when done here at Rodeo. Liquid paint projects tend to be a bit more expensive as they are done out of house at Flux.
For some, bikes are transportation, and for others they are self expression. Self expression is is the "why" of custom painted bikes. For those that charge us with creating a unique bike just for them we say "Thank You". You make doing what we do that much more fulfilling, creative, and rewarding.