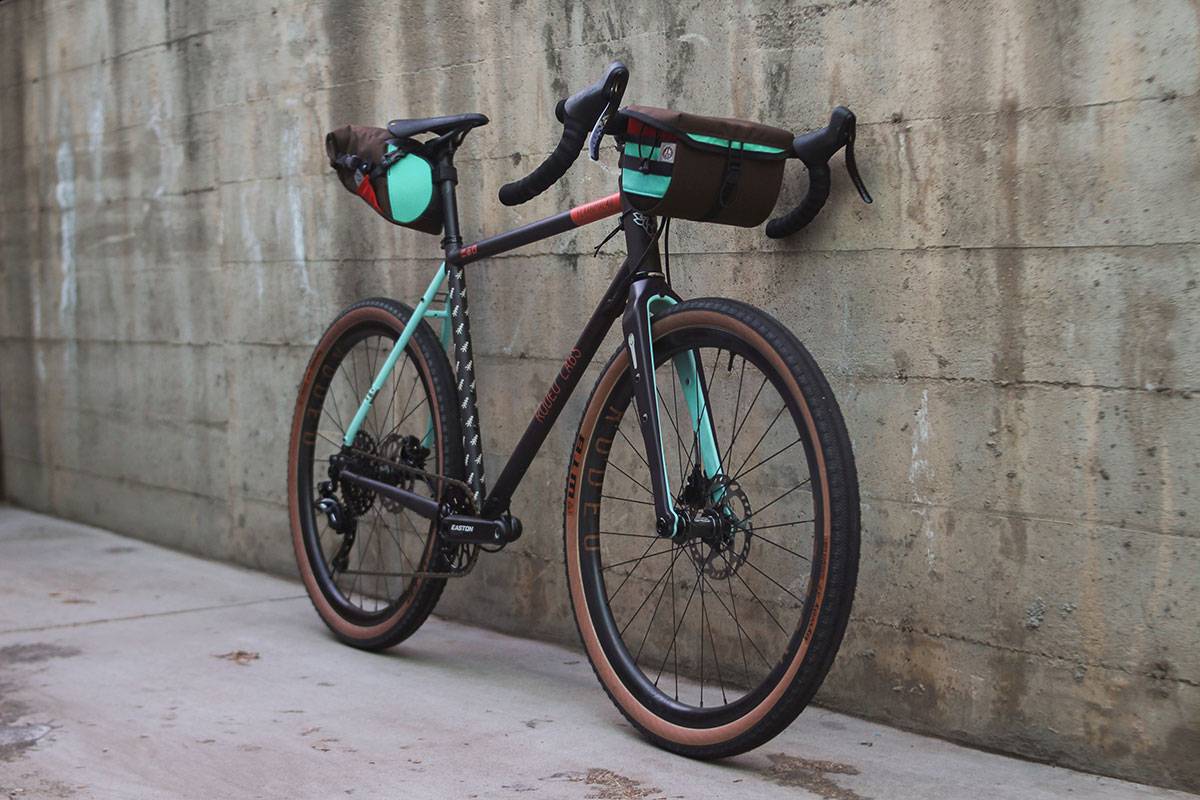 Flaanimal 4.1
Flaanimal is a multi use steel adventure frameset designed and built around the themes of versatility and adaptability. Now in its 4th iteration, Flaanimal has been the product of non stop refinement and iteration since the day it was first designed. In its current 4.1 state we believe it to be one of the most feature rich and enjoyable steel framesets available today.
Flaanimal is meant to be built and ridden any way that you like. Each of its primary design details are intended to leave key decisions about function up to the owner. With large tire clearances, interchangeable dropouts, and completely configurable shifting and braking routing the frameset is not locked into rigid categories. As each rider's personal style and tastes evolve Flaanimal is designed to evolve along with them.
Ordering
Flaanimal framesets and a selection of pre-configured complete bikes — with your choice of wheel size — are available through this page. If what we have on offer here doesn't quite fit your needs, or you're not sure which type of build is best for you, click here then hit the "start a build" button, fill that form out, and we'll get in touch with you.
Take a look at our build options lower on the page to get a sense of cost and then start with our build form below to get a conversation started with our build team.
Flaanimal 4.1 steel adaptable adventure frameset with painted-to-match Spork 1.2.
Rodeo Wheels

If you are looking at our 650b or 700c 2.0 carbon Rodeo Wheels for your new Flaanimal be advised that all Rodeo frameset owners qualify for a standing family discount of $300 per wheelset. Just add the wheels to your cart and use code familybusiness at checkout. We verify all uses of this coupon code.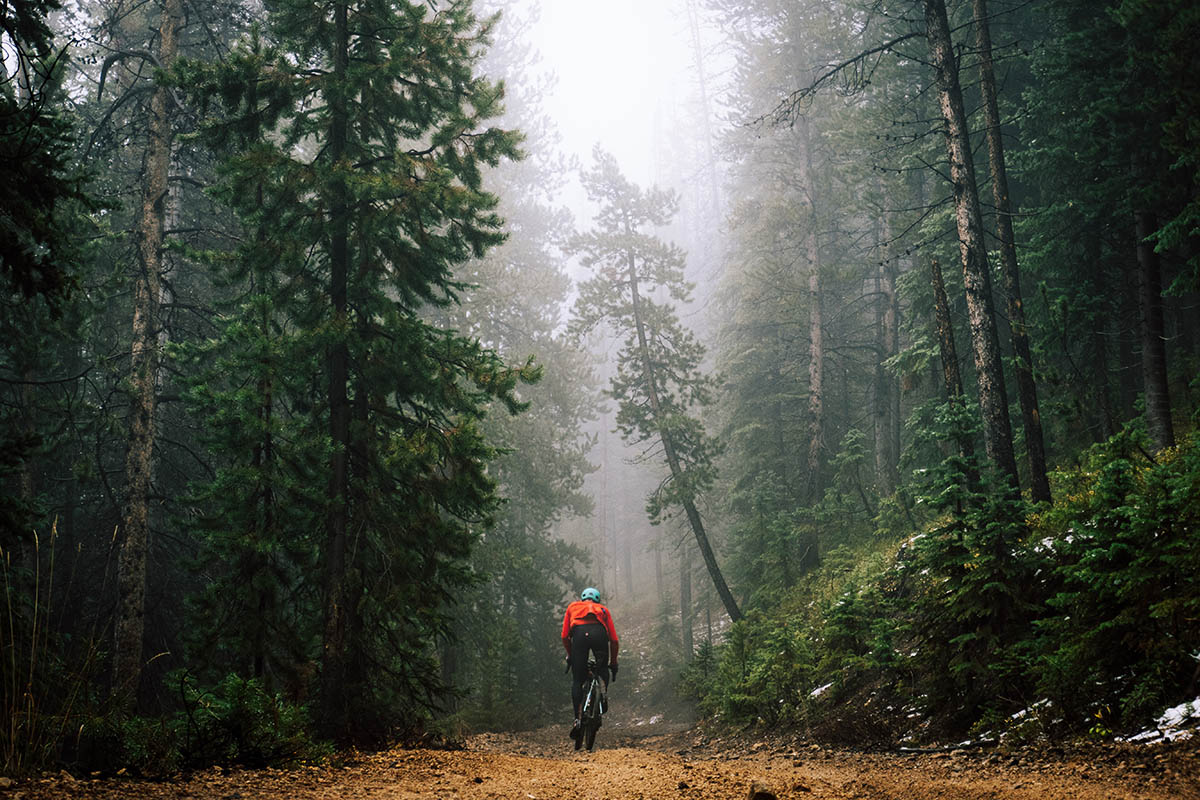 BUILD PRICING

We are happy to work with customers to create full builds around their Rodeo framesets. Each build that Rodeo delivers can be tailored to its owner at no additional cost. We are able to source from a huge library of parts from across the bike industry to create the bike that matches your style and goals.
Feel free to check out the build templates below to get a sense of what is possible and what pricing might look like for your build and when you're ready, send in a build form to get the process started.
Shimano GRX-600 Hydro 2x
Shimano GRX-600 2x
Shimano GRX-810 1x
Shimano GRX-810 2x
Shimano Di2 GRX-817 1x
SRAM Rival 1 Hydro
SRAM Force 1 Hydro
SRAM Force eTap AXS 1x Mullet build with 10-50 12s cassette
Gates CDX singlespeed drivetrain with TRP Hylex hydro braking
Shimano GRX-600 Hydro 2x
Shimano GRX-600 Hydro 2x  
Rodeo 2.0 carbon wheels.
$3,848 
| | |
| --- | --- |
| Handlebar | Easton EA50 AX |
| Stem | Easton EA50 |
| Headset | FSA EC44 |
| Seatpost collar | Rodeo 6066 |
| Seatpost | Easton EA50, 2cm offset |
| Saddle | WTB Volt Comp |
| Bar Tape | black |
| Bottom Bracket | Praxis M30 T47 |
| Crankset | Praxis Alba X M30, 48/32 |
| Chain | Shimano CN-HG601 11s |
| Cassette | Shimano 105 CS-HG700 11s 11-34t |
| Front Derr. | Shimano 105 FD-R7000 black, 32mm clamp |
| Rear Derr. | Shimano GRX-810 for 2x |
| Front Shifter | Shimano GRX-600, hydro brake, mechanical shift, 2×11 |
| Rear Shifter | Shimano GRX-600, hydro brake, mechanical shift, 2×11 |
| Brake hose | incl. w/ shifters |
| Shift Housing | incl. w/ shifters |
| Brake Caliper Front | Shimano GRX 400 |
| Brake Caliper Rear | Shimano GRX 400 |
| Rotors | Shimano RT70 centerlock, 160mm |
| Brake adapters | Flat mount 160 rear |
| Rim Front | Rodeo 2.0 Carbon / 28h / 700c or 650b |
| Rim Rear | Rodeo 2.0 Carbon / 28h / 700c or 650b |
| Front Hub | Rodeo 2.0 / 28h |
| Rear Hub | Rodeo 2.0 / 28h / 11spd |
| Spokes | Sapim Race |
| Nipples | Brass |
| Build | Magnetic Wheel Co |
| Valve | Tubeless |
| Rim Tape | WTB |
| Tire Sealant | Orange Seal |
| Tires | Panaracer GravelKing SK |
| Tires | Panaracer GravelKing SK |
| Front Thru Axle | Rodeo / 15 x 100mm |
| Rear Thru Axle | Rodeo / 12 x 142mm |
Shimano GRX-600 2x
Shimano GRX-810 1x
Shimano GRX-810 2x
Shimano Di2 GRX-817 1x
SRAM Rival 1 Hydro
SRAM Force 1 Hydro
SRAM Force eTap AXS 1x Mullet build with 10-50 12s cassette
Gates CDX singlespeed drivetrain with TRP Hylex hydro braking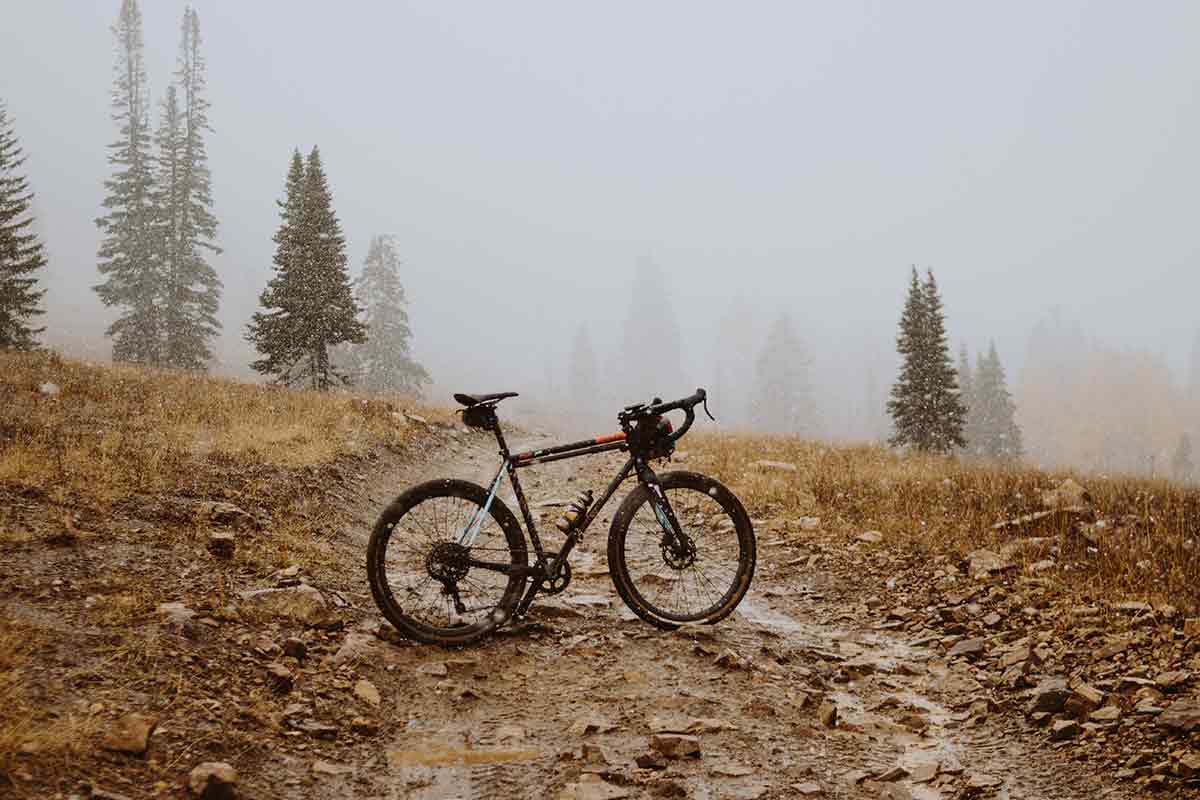 Features
Reynolds 725 custom butted steel frame
Flaanimal 4.1 features a Reynolds 725 custom butted heat treated chromoly steel frame. Each tube profile is uniquely designed and balanced for weight and the strength requirements of an adventure frameset. The EC44 head tube, bottom bracket shell, and rear dropouts are machined to remove every ounce of un necessary material while leaving robust joining surfaces for strength. The rear triangle is optimized for drive side and non drive side loads and for the specific needs of the stainless steel Gates Carbon Drive frame coupler hardware. With frame weights in the 2000gr range for size 48 up to 2500 gr for size 61 we've been able to carefully create an incredibly strong frameset that can stand up to the rigors of road and off road riding. Our frameset weights are on par with the best in the industry while at the same time offering a more broad and adaptable feature set than any other frameset in this category. The Flaanimal 4.1 frameset is on average 800 grams lighter than the Flaanimal 3.0 frameset.
Flaanimal 4.0 was the motivator for developing the 1.2 iteration of the Rodeo Spork, our full carbon adventure fork. Just like Flaanimal, Spork is unique in the market in its feature set.
Fully internal dynamo hub and USB stem cap routing
Tire clearances for 700 x 45 and 650b x 47
Dual reinforced mid leg mounting options for racks and cages
15mm and 12mm thru axle compatibility
Rack and fender eyelets on the lower fork leg and crown
Flat mount brake and post mount brake compatibility
Internal brake routing
Full carbon steer tube and fork construction
12.5kg load carrying capacity on eyelets
Interchangable sliding dropouts
Interchangable sliding dropouts allow the Flaanimal frameset to be customized for a huge range of gearing, axle, drive types, and braking options. The frameset comes standard with sliders for the most common build configurations.
Standard 9 – 10 – 11 speed road and MTB derailleurs
12mm thru axles
Flat mount disc brakes
Flaanimal is the only frameset on the market that accomodates and features sliding dropouts for flat mount brakes. Rodeo Labs and third party vendors also offer sliders for the following build configurations:
Single speed chain driven drivetrains
Gates Carbon Drive belt drive drivetrains
Post mount disc brakes
Alfine and Rohloff internally geared hubs
Quick release or thru axle options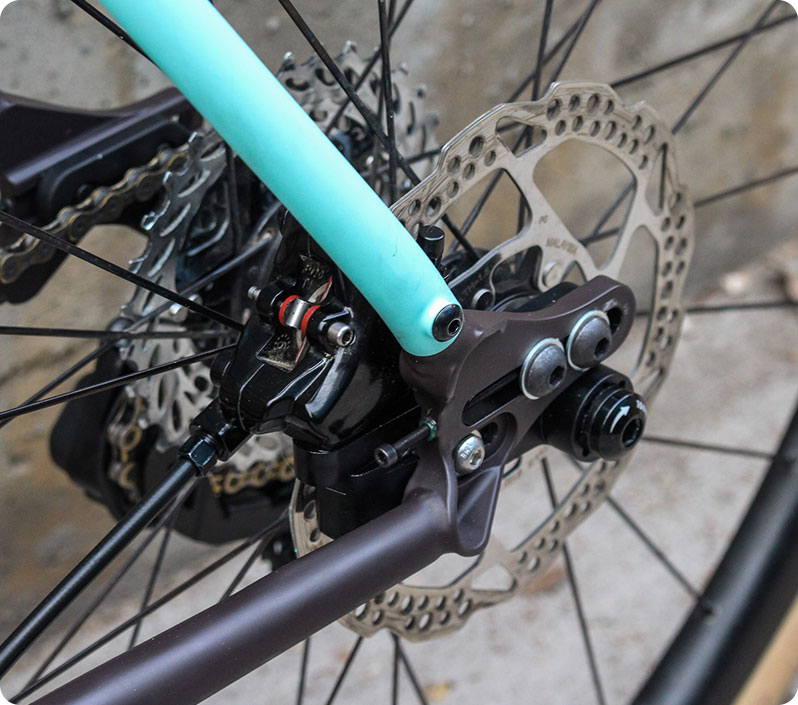 New to Flaanimal 4.0 is a system of internal routing options and interchangable frame plugs that allow for a clean, uncluttered appearance combined with a huge range of build types. The downtube features four reinforced internal routing ports that are brazed onto the frame. Interchangable frame plugs allow each port to be used as an entry or exit point for brake routing, derailleur routing, di2 wiring, and even dynamo light routing. Routing exits near the bottom bracket and runs externally along the chain stays for mechanical and hydaulic builds. Di2 wires also have the option to be run fully internally on the frame to further streamline the appearance of the complete bike and to protect Di2 wires from the elements.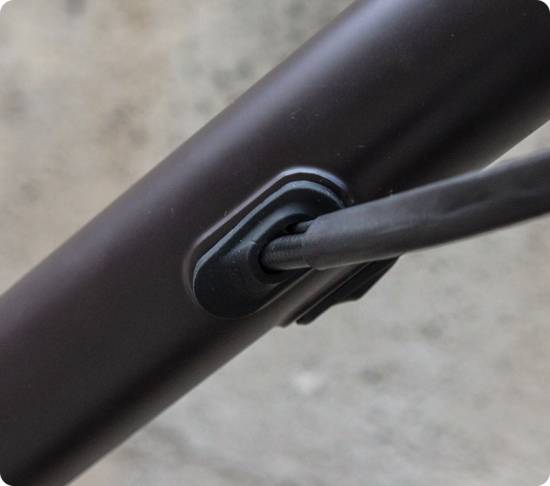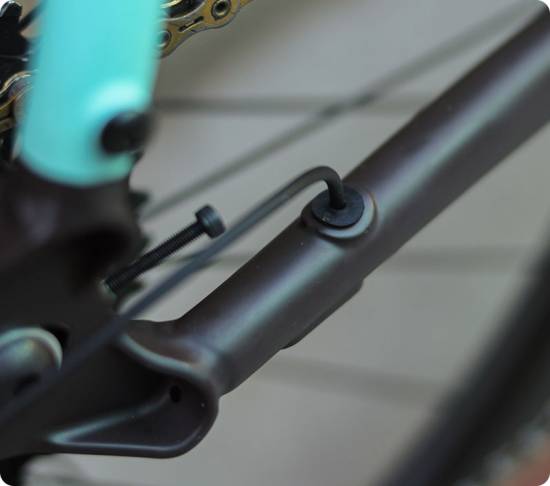 Flaanimal features a custom offset machined EC44 spec head tube that keeps the weight low and allows for press-in tapered headset cups from Cane Creek Chris King FSA White Industries and other manufacturers.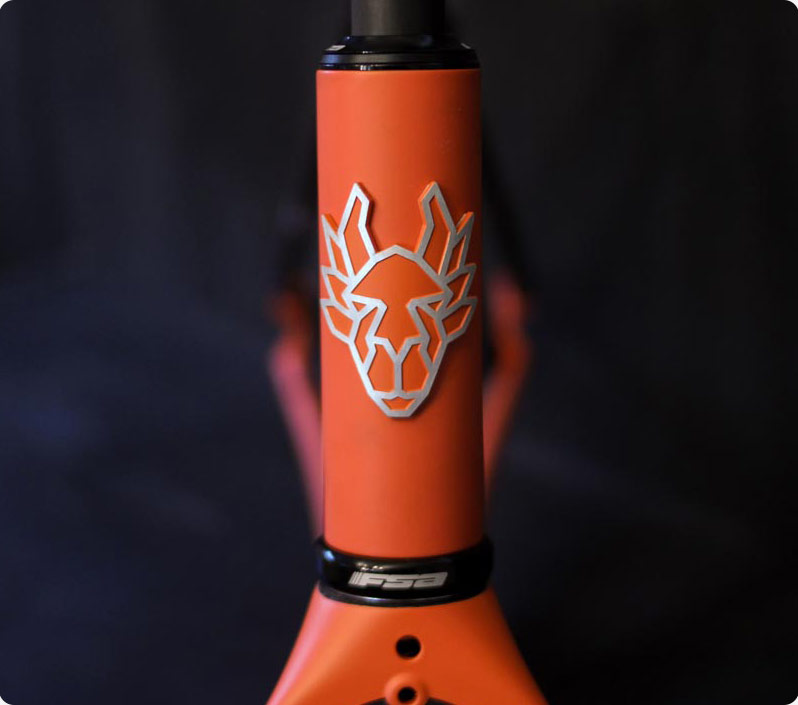 Additional specifications and features
Flaanimal features thoughtful design decisions in its smaller but equally important details:
Integrated rack mounts and fender mounts front and rear
Integrated full frame peg mount
Flaanimal 4.1 frames feature a T47 68mm threaded bottom bracket shell
Flaanimal 4.0 frames feature a BSA 68mm English threaded bottom bracket shell
Triple water bottle cage mounts on frame and dual mounts on fork
27.2 seatpost diameter for compliance and ride quality
Full electro dipped anti rust coating on inside and outside of frame before painting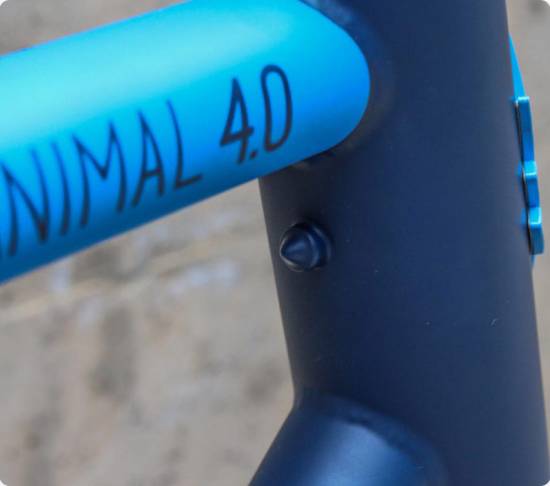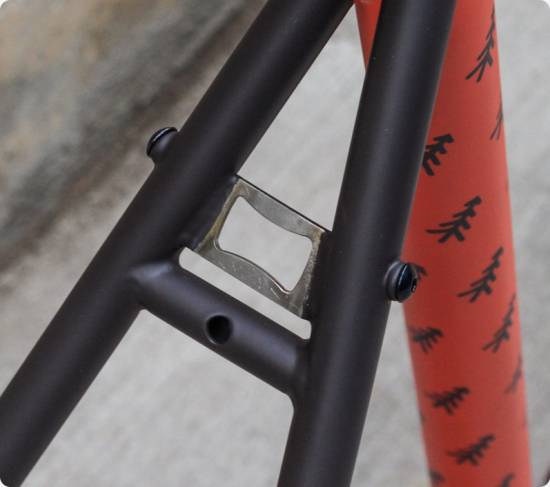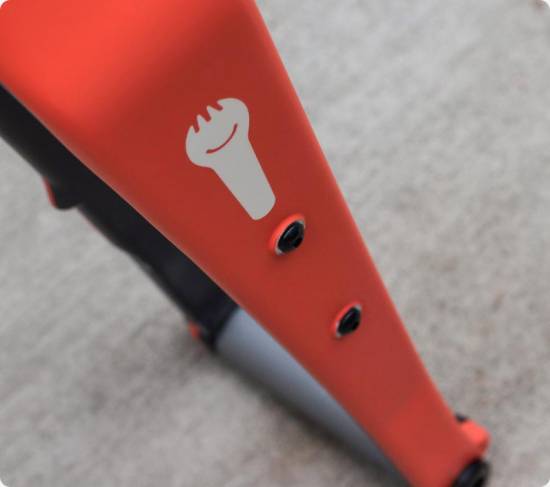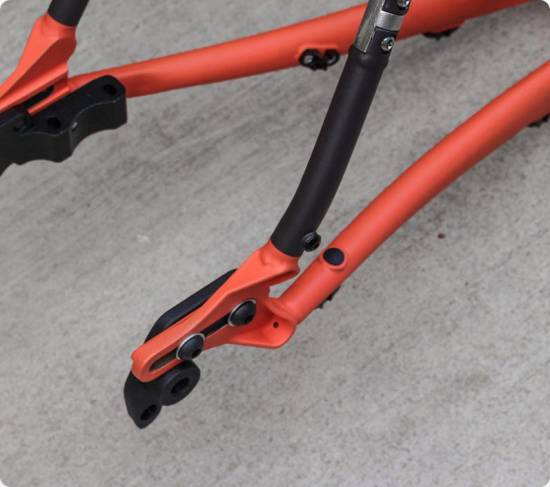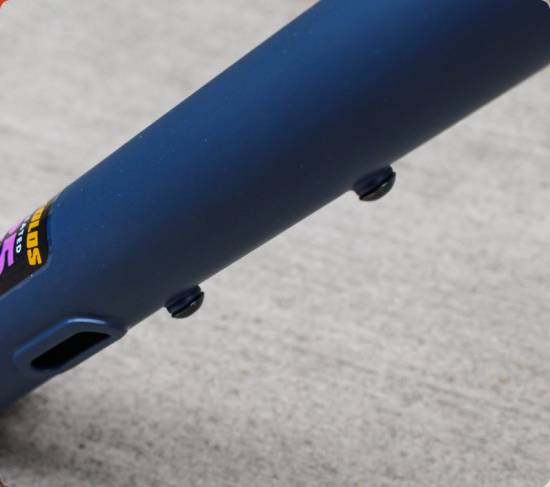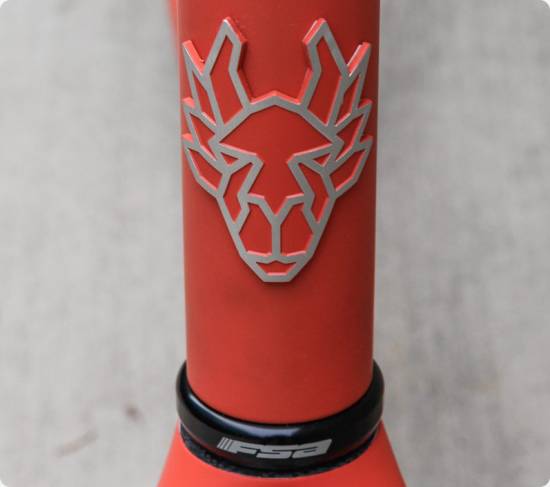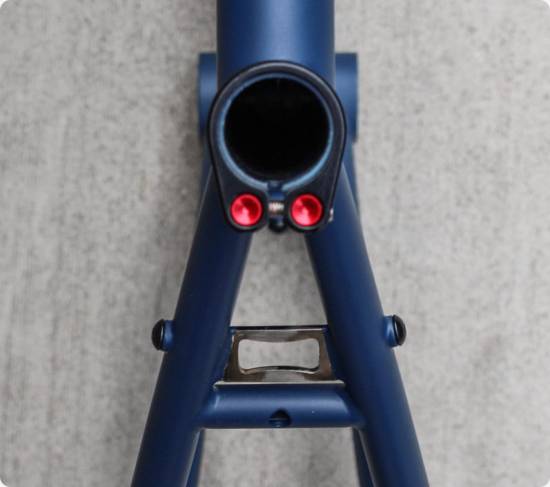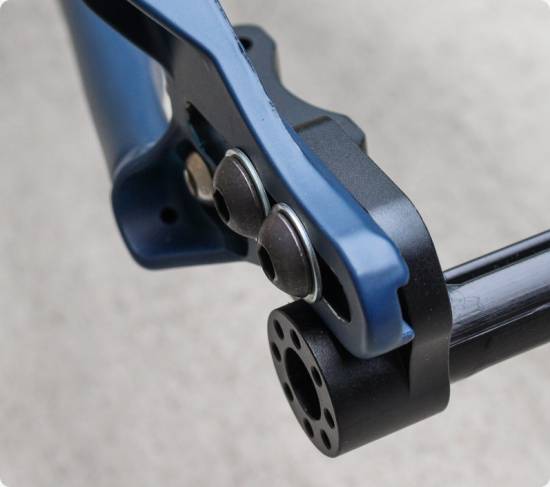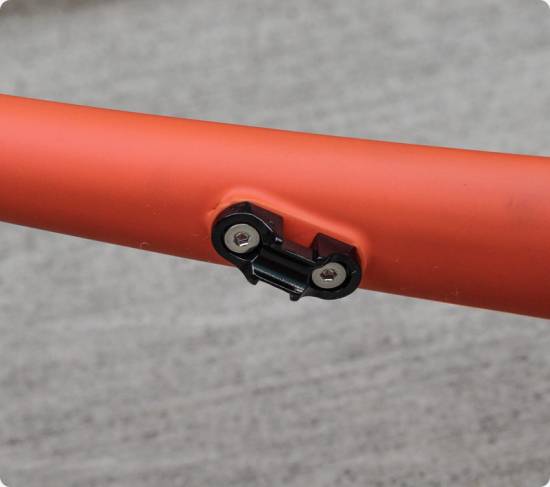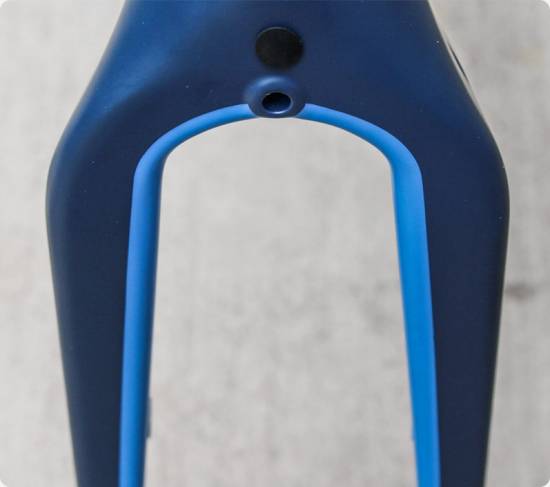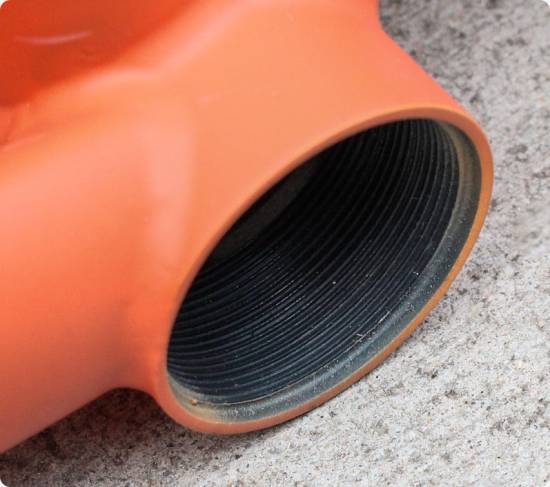 geometry
General Fit Guidelines
| | |
| --- | --- |
| 52cm | 5'4"-5'6" |
| 54cm | 5'6"-5'9" |
| 56cm | 5'9"-6'0" |
| 58cm | 6'0"-6'2" |
| 61cm | 6'1"-6'4" |
Flaanimal geometry is unchanged from 3.0 to 4.1. Rodeo Labs does not design its bikes as gravel specific, we design bikes to be as widely adaptable to a broad range of riding conditions as possible from road, to gravel, to trail. Our geometry prioritizes the elimination of toe clearance across all sizes. Our geometry prioritizes high speed stability. Our geometry prioritizes bottom bracket clearance in rough, rocky terrain.
Geometry Chart
Size

48 cm

50 cm

52 cm

54 cm

56 cm

58 cm

61 cm

Virtual Seat Tube (C-T)

480

500

520

540

560

580

610

Seat Tube (C-T)

448

468

488

508

528

548

578

Top Tube (effective)

520

528

535

545

560

580

605

Chain Stay (actual)

425

425

425

425

425

425

425

Seat Tube Angle

75

74.5

74

74

73.5

73

73

Bottom Bracket Drop

65

65

65

65

65

65

65

Head Tube Length

82

95

107

132

147

162

197

Head Tube Angle

69.5

69.5

70

70

71

72

72

Reach

384

384

382

386

390

399

414

Stack

507

519

532

556

574

592

625

Fork Length

396

396

396

396

396

396

396

Fork Rake

45

45

45

45

45

45

45

Front Center

601

605

604

616

616

621

645

Wheelbase

1017

1022

1020

1032

1033

1038

1063

Lengths listed in millimeters, angles in degrees.
Cockpit Components – Standard Sizing
| | | | | | | | |
| --- | --- | --- | --- | --- | --- | --- | --- |
| Size | 48 cm | 50 cm | 52 cm | 54 cm | 56 cm | 58 cm | 61 cm |
| Handlebar width (c-c) | 40 cm | 40 cm | 40 cm | 42 cm | 42 cm | 44 cm | 46 cm |
| Stem length / angle | 70 mm / ±7° | 80 mm / ±7° | 80 mm / ±7° | 90 mm / ±7° | 100 mm / ±7° | 110 mm / ±7° | 110 mm / ±7° |
| Crank length | 170 mm | 170 mm | 170 mm | 172.5 mm | 172.5 mm | 175 mm | 175 mm |
COLORS
We are offering three new color options for Flaanimal 4.0. We loved the paint colors that we offered on 3.0 but we feel like that as a brand Rodeo needed to keep exploring with color no matter how good the 3.0 colors looked. For 4.0 we now offer the following colors:
Pine Cone Inspired by the palettes of 1970s camping gear, Pine Cone combines a deep chocolate / merlot main frame color with celeste rear seat stays and accents inside of the front fork. Orange type and cream accents round out the look for a truly distinctive frameset that will never, ever be mistaken for anything but a Rodeo Labs Flaanimal.
Bleaux Deaux Blue is the single most popular color on planet earth and the 3.0 Bleaux was the most popular Flaanimal color. It's pretty safe to say we wanted to offer blue again, but we wanted to do it differently this time. For the main frame color we went with a deep navy color that keeps things classy and classic. For the accent color we went with a brighter complementary shade of blue. The combined effect is the most reserved 4.0 color offering, but one that is still distinctive in a crowded market of otherwise similar looking bikes.
Chocolate creamsicle We love the pop of an orange frame, but there is no way that we were going to make a frame that was all the way orange. It needed some contrast, so we combined a dark chocolate brown with the orange to make a color option that was both vibrant but also once again unique. On this frame the Flaanimal 4.0 lettering on the top tube is also a vibrant electric blue.
QUESTIONS
We're committed to helping everyone understand the details of Flaanimal before they order a frameset or build. If we've missed any details that are important to you please let us know here and we will work to get them answered quickly.
Copyright
All Content Copyright 2014 Rodeo Adventure Labs LLC or as credited.