A couple of years ago we built a lovely Traildonkey 2.0 for Blaise. At the time it was easily the nicest Donkey we had built. Blaise kitted that bike out with XTR Di2, Easton EC90SL cranks, Rodeo 2.0 wheels, and pretty much all of the other nicest things he could find.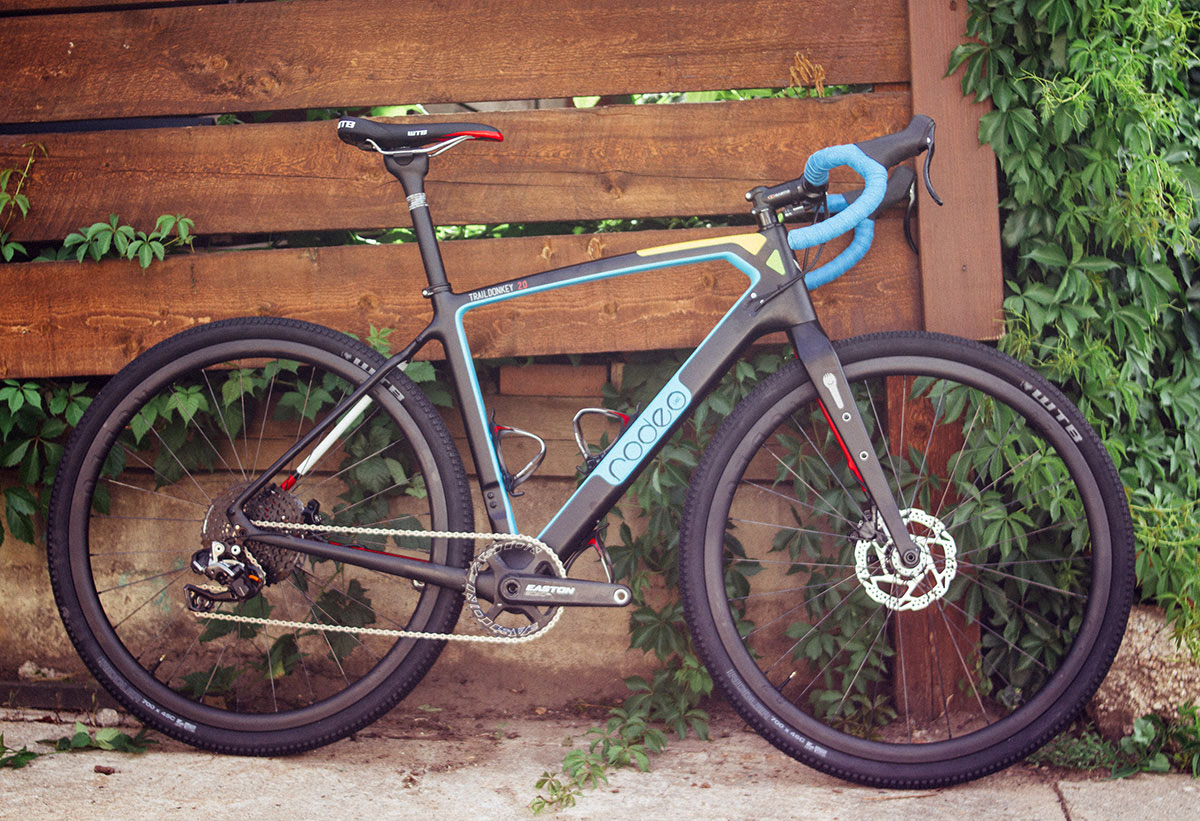 Blaise hammered his bike and rode it to its maximum through some pretty brutal, wet East Coast conditions. We're not entirely sure how many bottom brackets he killed while riding the bike but suffice to say it was a lot.
Cut to two years later. Blaise's TD2 found a home with a new owner and he came back to us looking to up the capabilities of his gravel bike with a TD3 build. This time he wanted to personalize more so the first task was to design a personalized custom paint layout for the bike. We weren't in a rush because we were waiting for SRAM to make AXS Eagle and AXS Red parts available separately. Blaise requested some unique colors outside of what is being done in the mainstream these days so we pulled these colors from a photo of the sunset that he sent over.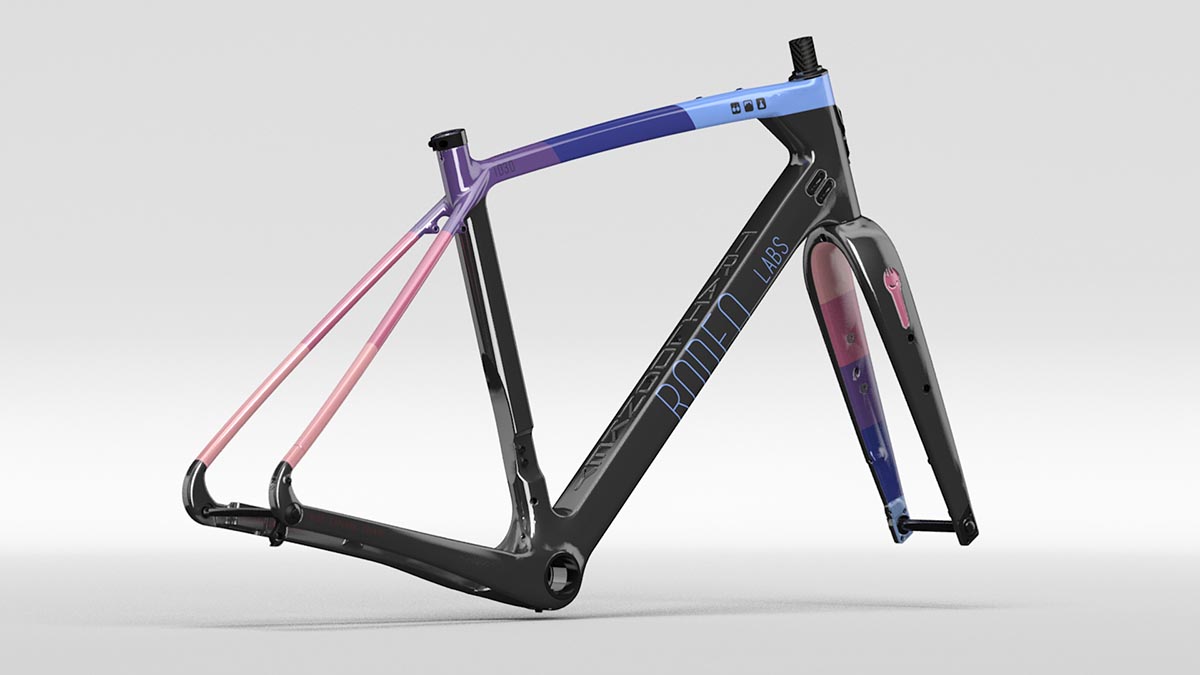 The first draft of the layout was nice, but Blaise asked that we extend the design to the inside of the downtube and rear triangle. The completed design ended up here: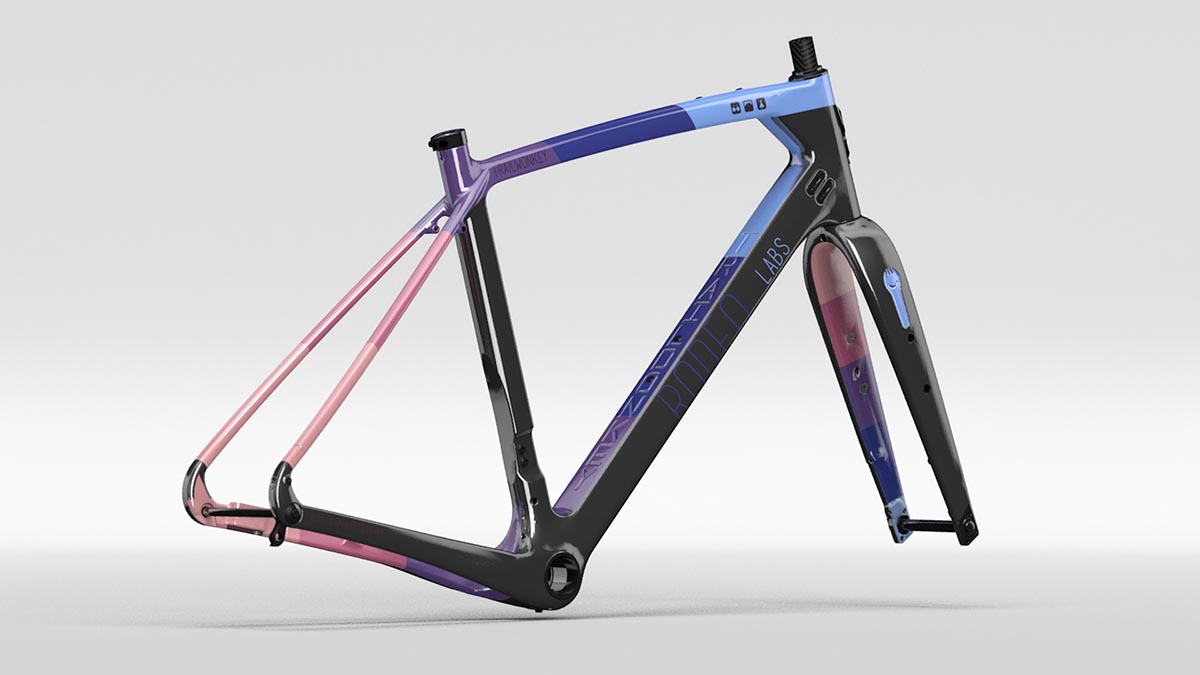 Blaise requested a few extra personalized details on this paint, one being his kid's initials on the top tube near the head tube, and the other was to nickname the bike Trailwonkey in a nod to it's Washington DC home. We sent the naked frame across town to Altitude Composites for paint and he executed the design wonderfully.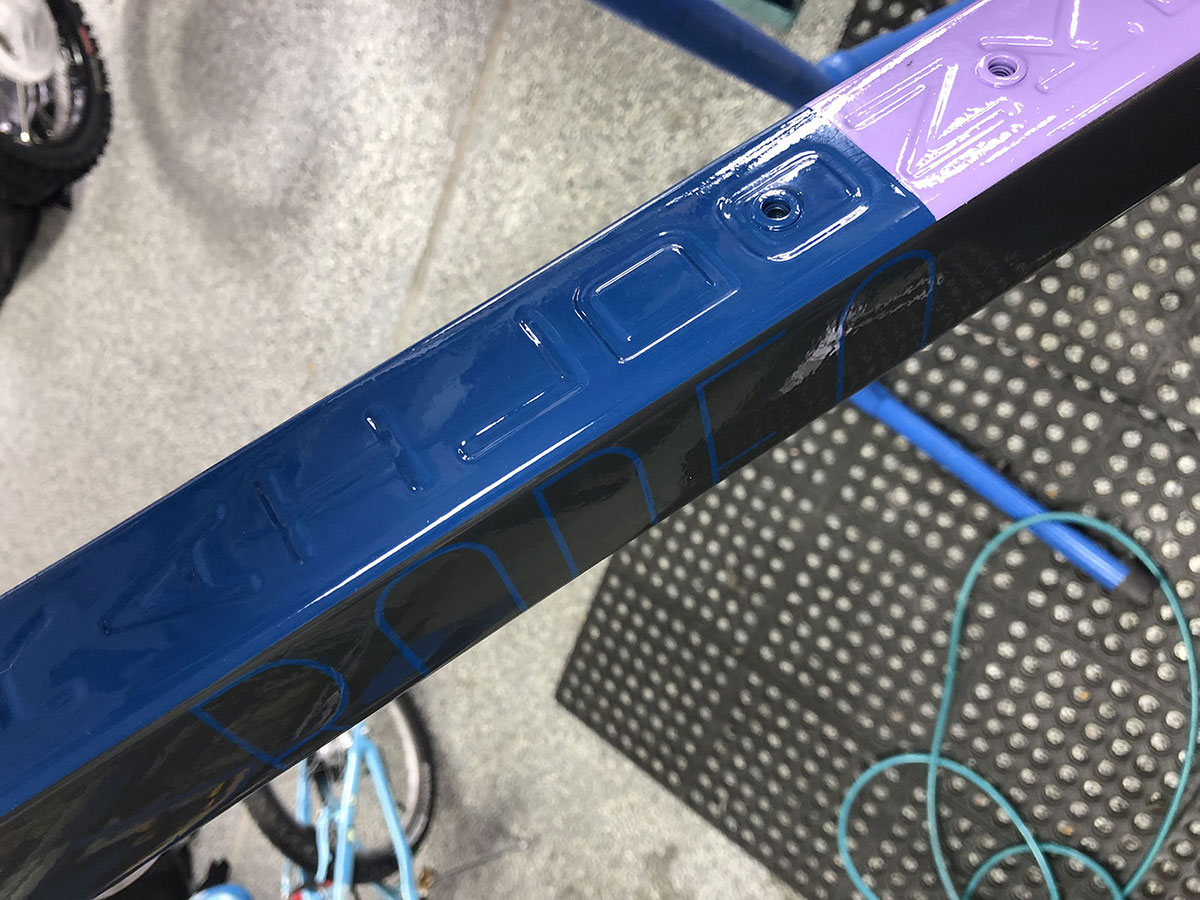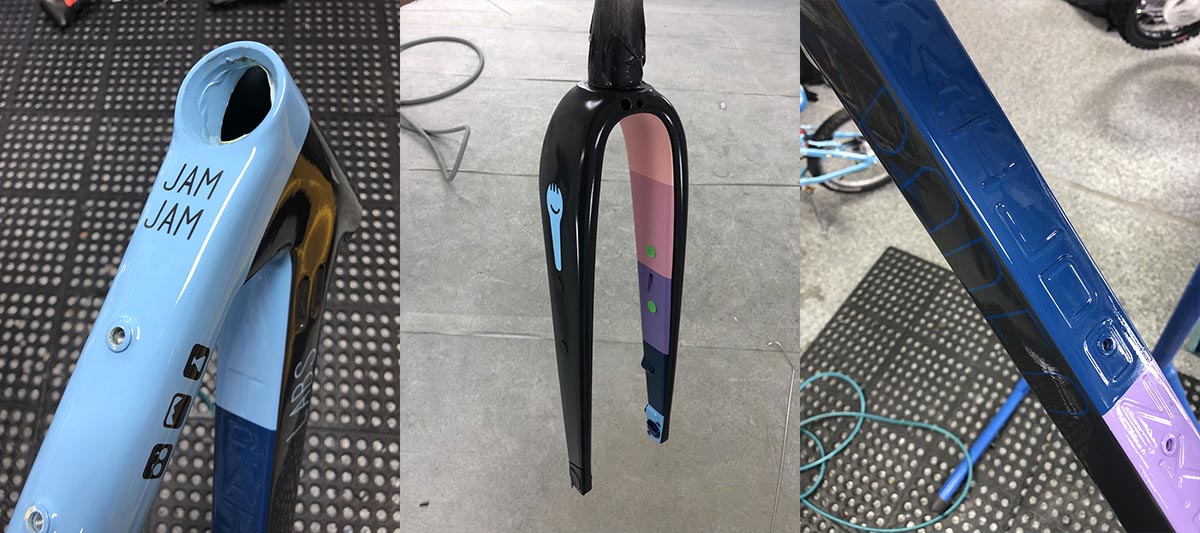 Next up: The build. AXS parts arrived as did a whole bunch of other generally lovely components. One of the most interesting things about AXS builds is how easy the bikes are to put together. The only lines that need to be routed are the brake lines and that makes these bikes a dream for Sheldon to have in the build stand.
The complete bike is a thing of beauty and before sending it off we were sure to cover as much of the frame as possible with custom cut 3M frame protector. Word on the street is that Blaise is pretty hard on his bikes…