The fourth featured build for Spork 2.0 is an in house build.
When we moved into our new office in January 2018 I found an old prototype Traildonkey 2.0 frameset that hadn't been seen any use in over two years. Putting a perfectly good albeit old frame out to pasture seemed like a huge waste to me so I thought that it would be fun to simply use it as a canvas on which to experiment with paint. I spent a couple of hours on a Saturday afternoon sanding it back down to raw carbon, a process I found strangely therapeutic. When it came time to lay down some paint I hit a wall. I had no idea what I wanted the frame to look like or what I wanted to use it for.
I let it sit for a while until I took a trip to the art store for another purpose entirely. I remember ending up in the spray paint isle staring at the massive selection of spray colors that they had. There are few things as inspiring to me as a paint isle displaying a huge spectrum of colors. When you stare at them it feels like anything is possible. I went a little bit nuts and brought back about twenty colors. When I got back to the office I still had no idea how I wanted to paint the bike but at least I had colors!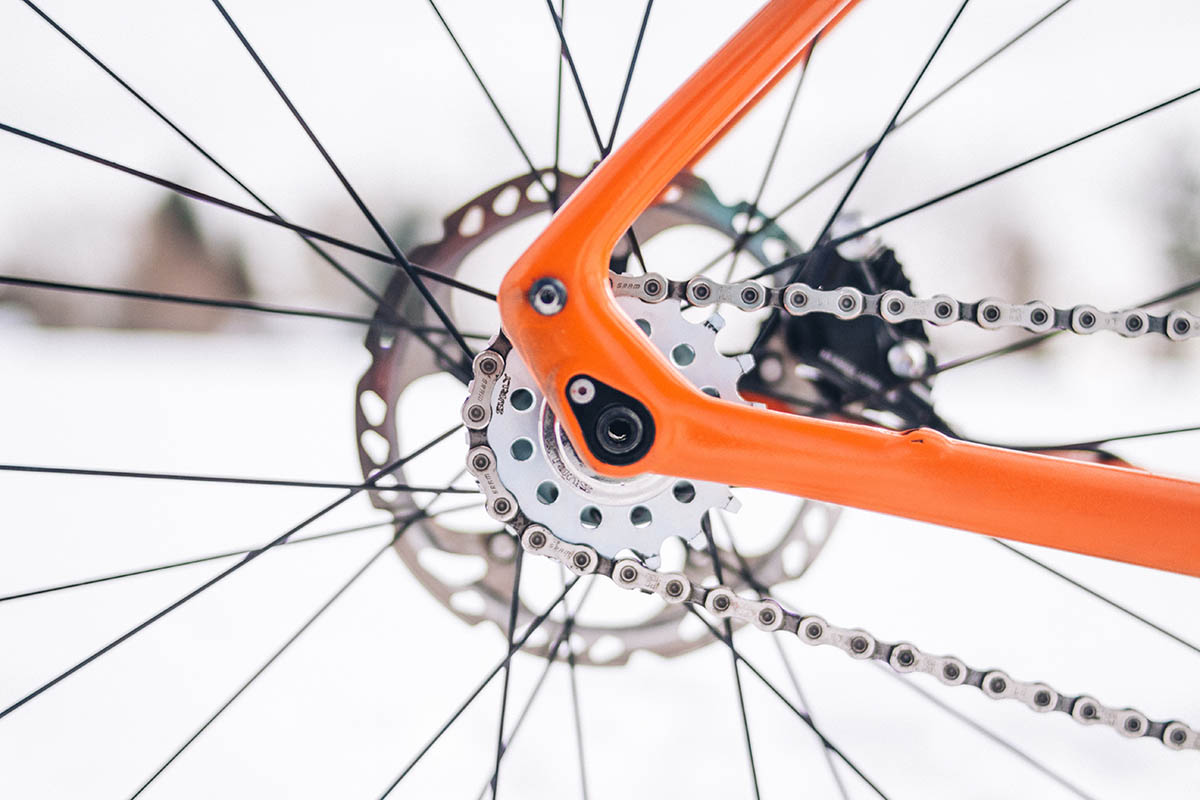 When I'm designing a bike or a kit I tend to get a bit graphic with the whole thing and usually come up with technical, disciplined shapes for paint and color. On this bike I didn't want to do that I just wanted to make it up without my computer helping me to lay it out before hand. I went to where we store our paints and I looked at all of my colors. Everything became clear to me in an instant. Right in front of my eyes three cans of pink, red, and orange jumped out at me. I had to paint this frame with a gradient.
The only problem in all of this is that I don't know how to paint bikes. I can design the graphics and layouts for our bikes all day long but I don't know how to get the actual paint on the actual frame in a way that looks good. I've tried a few previously and the results were pretty mixed. I've always looked at fades and gradients with a bit of wonder. How do they get the transitions so smooth? How do they not mess it all up? What if they do mess it up?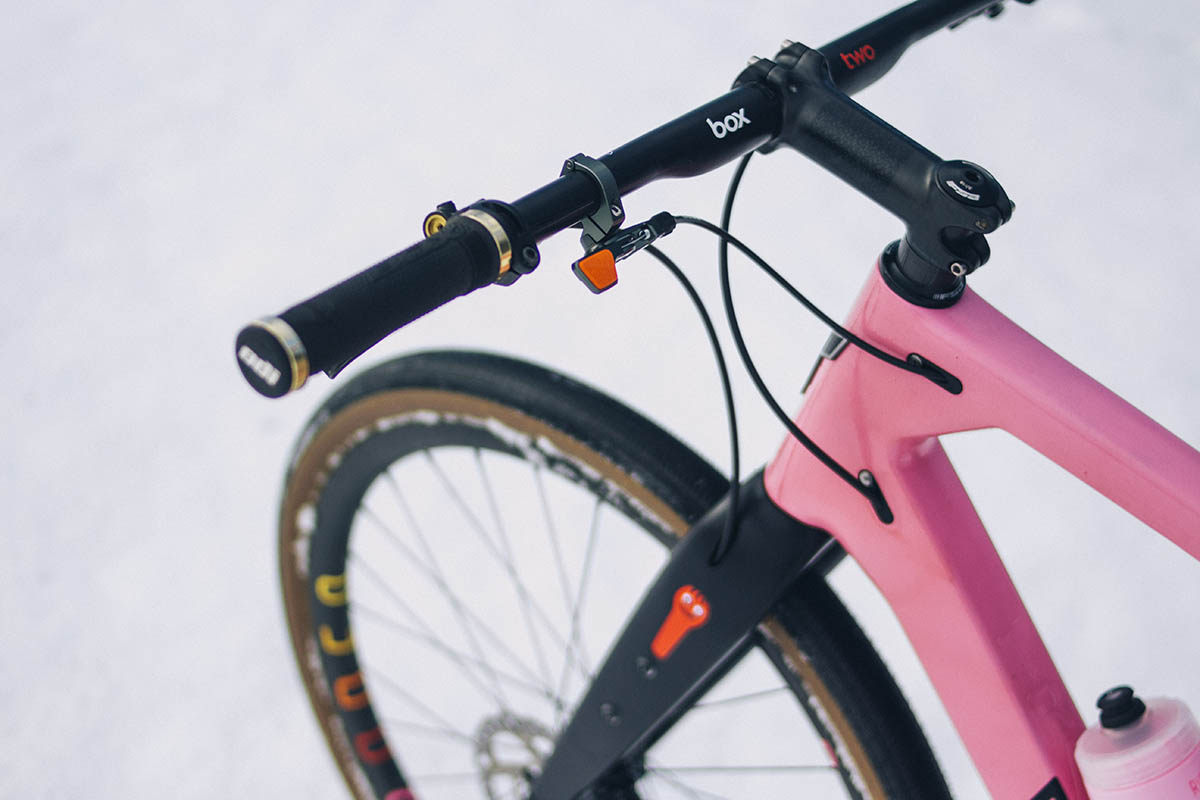 I've found that you can stand there paralyzed by what you don't know how to do or you can sort of just plow right into it. The results are often messy but even if they are you tend to learn a lot. On that particular winter day in Denver it was warm enough outside to let fly with spray paint so I grabbed a bike stand, the frame, a mask, and the three cans of paint and went out to the back parking lot. First went the pink, expelled from the can in a fine mist, coating the frame to about midway. I stopped to let it dry. It looked decent. I was excited that I hadn't failed yet. Second coat! Red. I started painting from the back of the frame heavily then as I got towards the middle I let up a bit and sprayed the frame indirectly so that the paint went on lighter and lighter. It worked! I had made my first fade. It was not a great fade. I could see all sorts of mistakes. But it didn't matter. There was nobody here to judge me. No clients, no customers, no eyes of the internet. Just me out in in the back parking lot having fun. Final coat: Orange. I repeat the process of red but further back and only to about the seat tube, knowing full well that I was definitely going to screw the whole thing up with this last coat.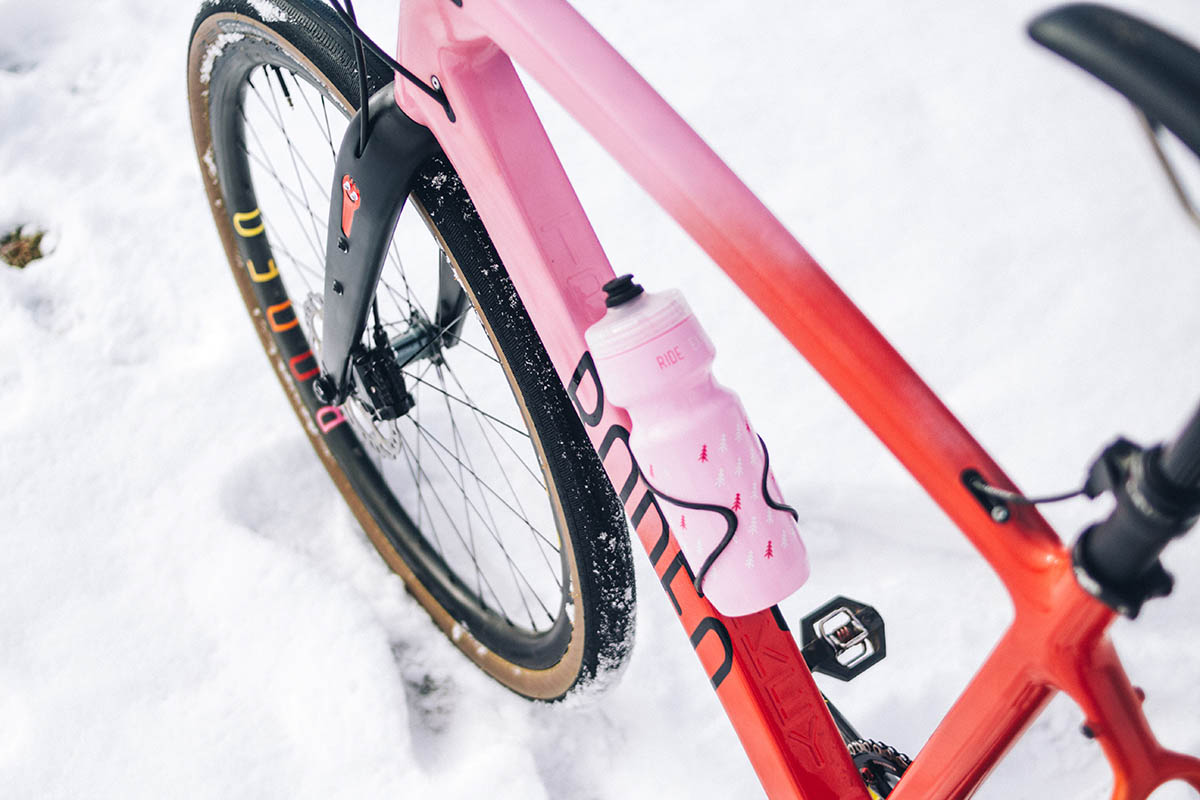 But a funny thing happened. I didn't screw the whole thing up. No, it wasn't perfect. No, any professional painter would no approve of my efforts. But if I just looked at the frame from a few feet away and soaked it all in none of that mattered. It looked like Skittles. It made me happy. I was very content with the whole thing.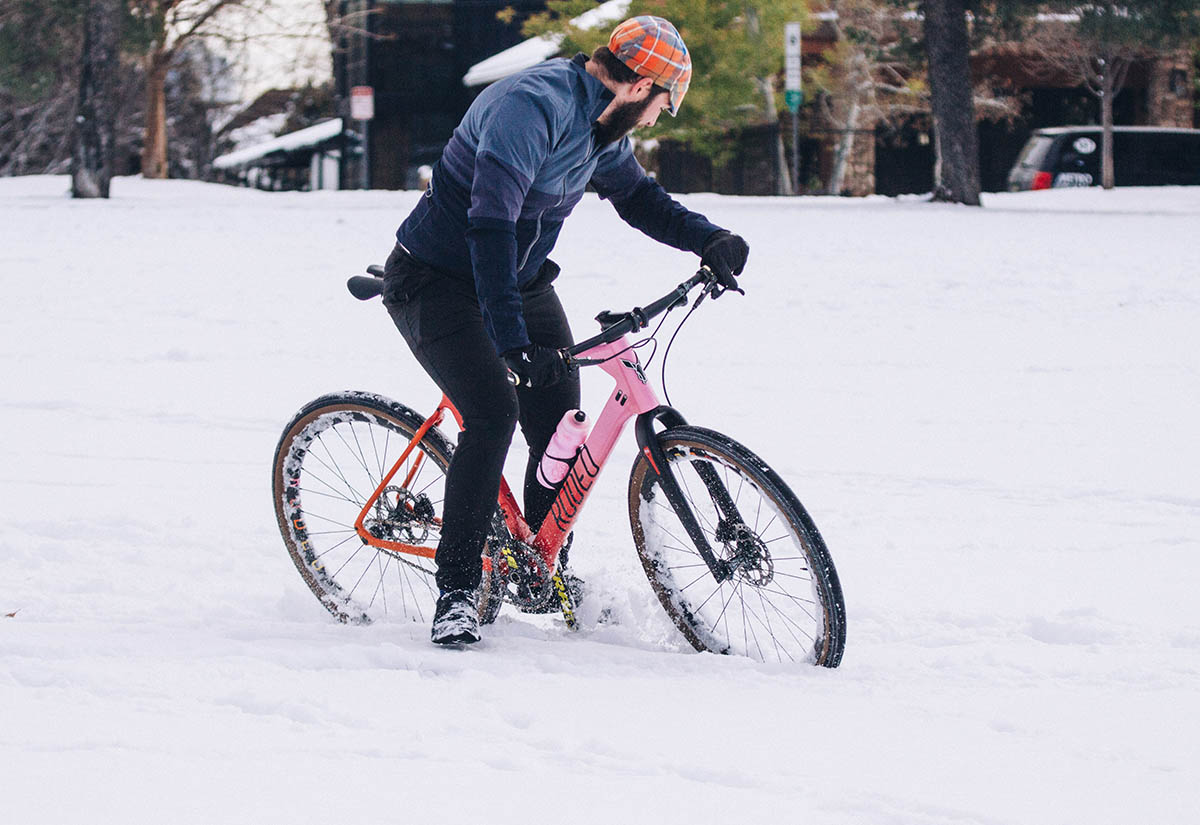 Unfortunately right about then Rodeo's 2018 went full nuke. Flaanimals and Donkeys were selling well. I was swamped and overwhelmed. Personal projects were shelved in an attempt to keep up with the real world demands of running a bike company. I put the Skittles Donkey on the shelf in the back of the office on the counter and it sat there – for ten months. Anyone who visited the office this year saw this frame in back. Plenty of people asked about it. Was it a new scheme? Was it a new bike? No. That's just some old frame that I was playing around with before things got busy. I eventually stopped thinking it would ever turn back into a bike but at least it had been a fun exercise in doing something creative with no other motive than to learn something new and make myself a little bit happy.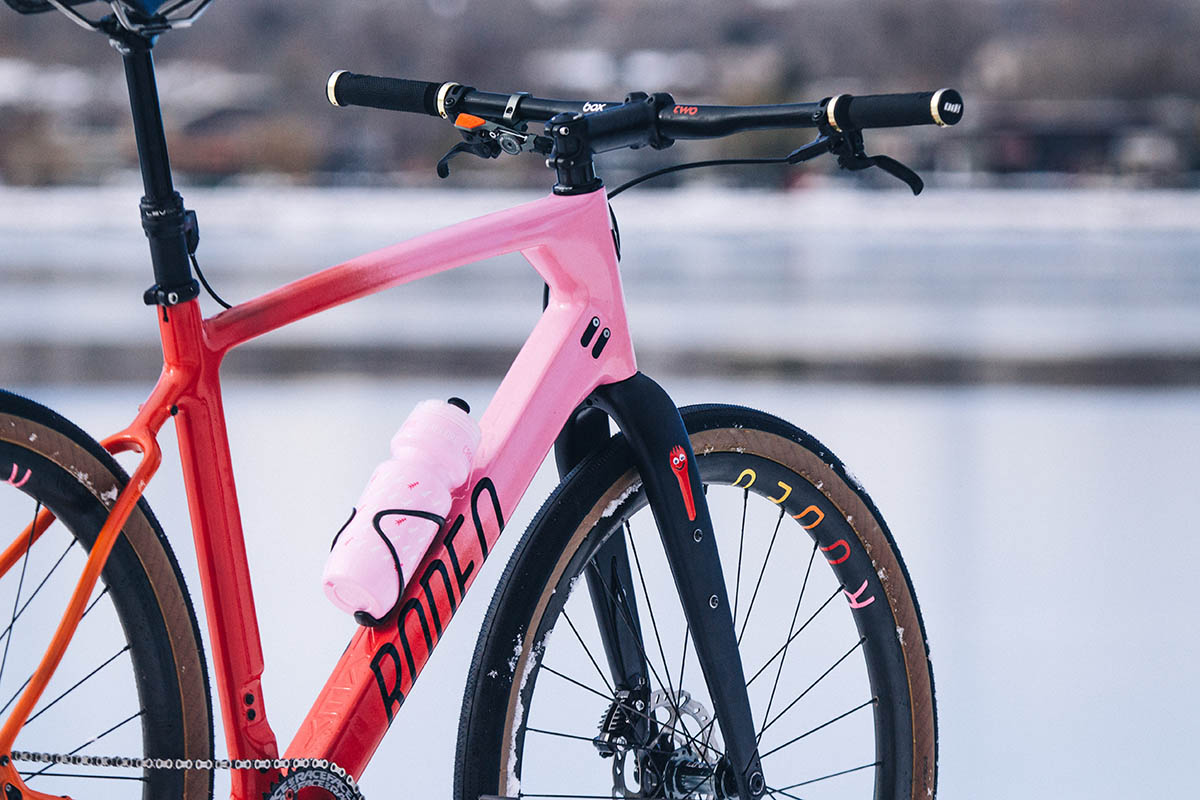 Cut to November. Sheldon had just started as our full time mechanic in charge of building all of our bikes and whipping the shop area into shape. The first task was to inventory the considerable assortment of new and used bike parts we had laying around. No doubt a lot of bike companies run into this good problem to have. Sometimes you order a stem in the wrong length or the wrong shift lever and things are just to busy to box extra parts up and return them or sell them. We built up a small chache of nice components in the back of the office and Sheldon's task was to come up with a plan for all of them. When we got to the Skittles frame I told Sheldon I had wanted to turn that into some sort of fun bike for commuting or playing around but wasn't sure exactly how to build it. We started foraging in the pile and found some great 805 flat mount brakes, Saint levers, Box One carbon flat bars, an Easton EC70 stem, a KS dropper lever, Sram Red TDF special edition cranks, and a bunch of other miscellaneous bits that we could build an entire bike out of. To complete the build we only need to add a couple of things like a PNW dropper lever, a Race Face 1x chain ring, and a single speed rear cog.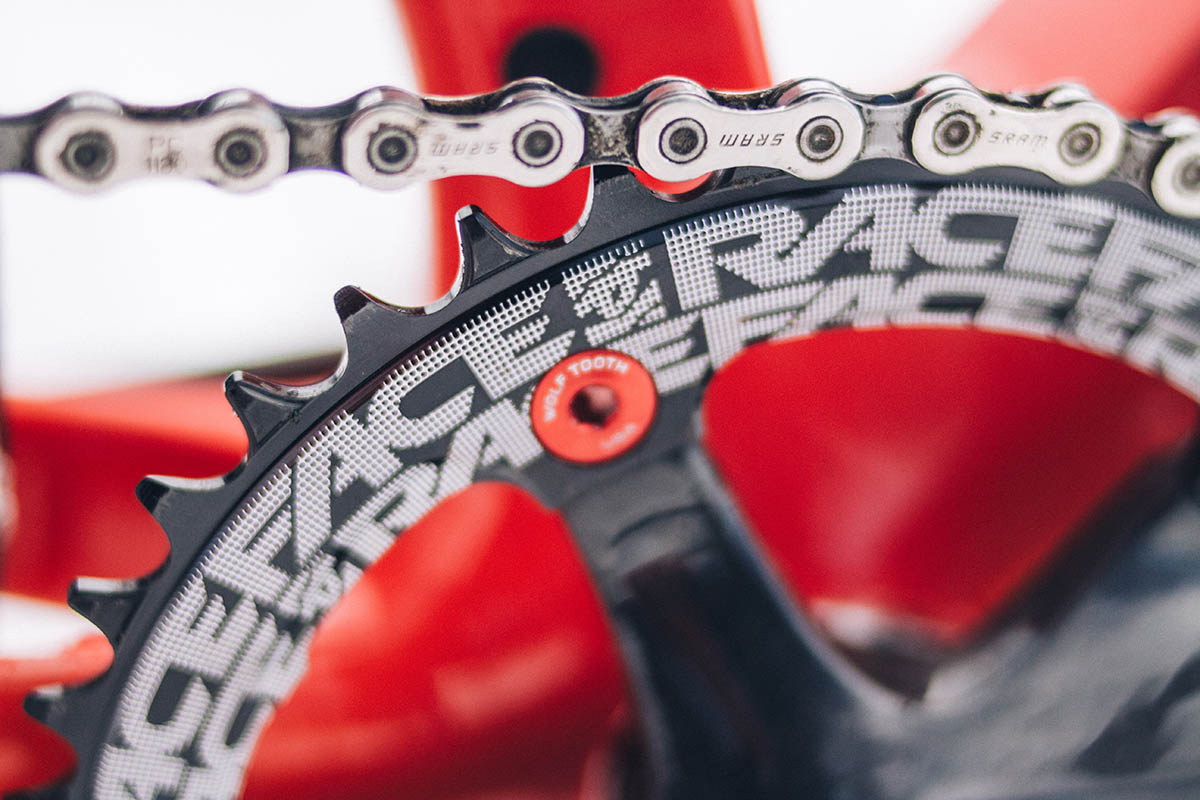 Sheldon is a bit of a single speed desciple having done Dirty Kanza on one a number of times. He immediately pushed for a flat bar single speed Traildonkey Shred-mmuter build. I liked that idea but that made me nervous. I had never in my life even ridden a single speed bike and didn't really understand the appeal. Gears have been invented. Gears are great! Why not just have gears? I didn't push back hard though. Sheldon won. Skittles Donkey would be built SS. We lacked one component though. We no longer had the original 1.0 Spork that paired with the frame. Enter Spork 2.0! We did have exactly one extra pre production fork at the office which was slated for testing rack and fender fitment. We pressed that fork into action on the new build.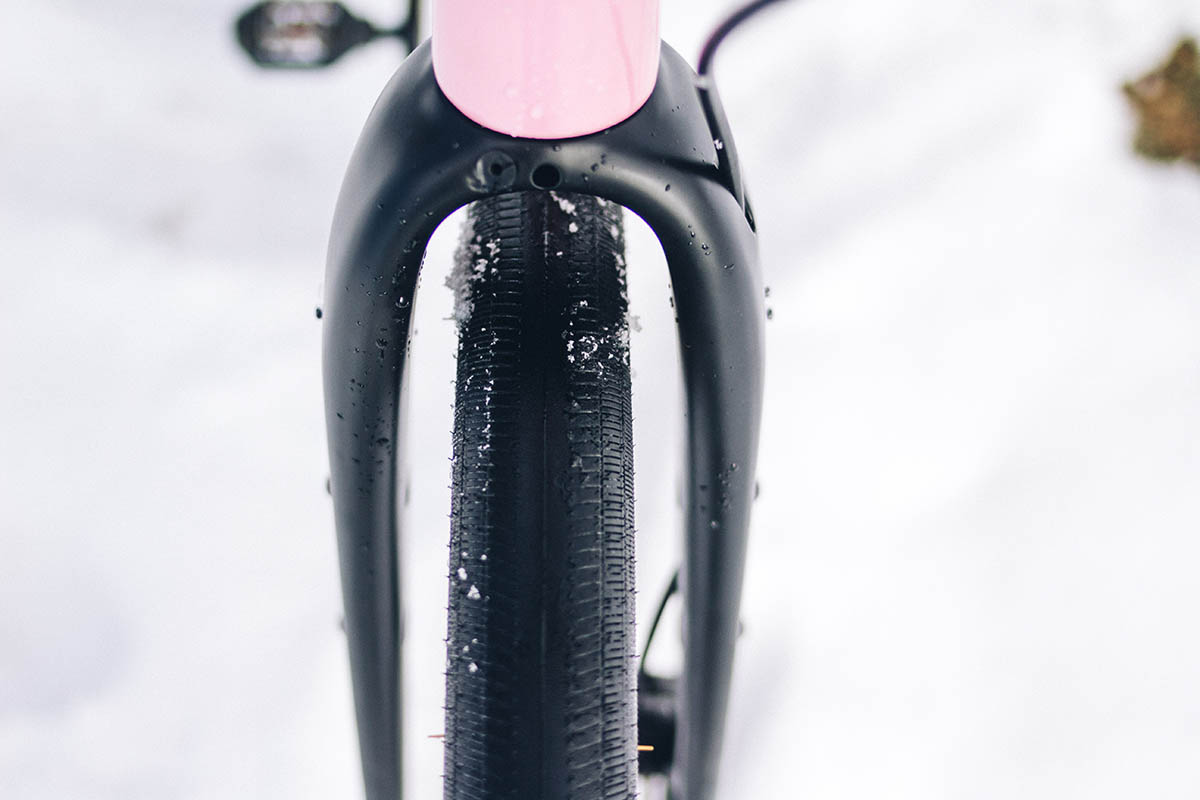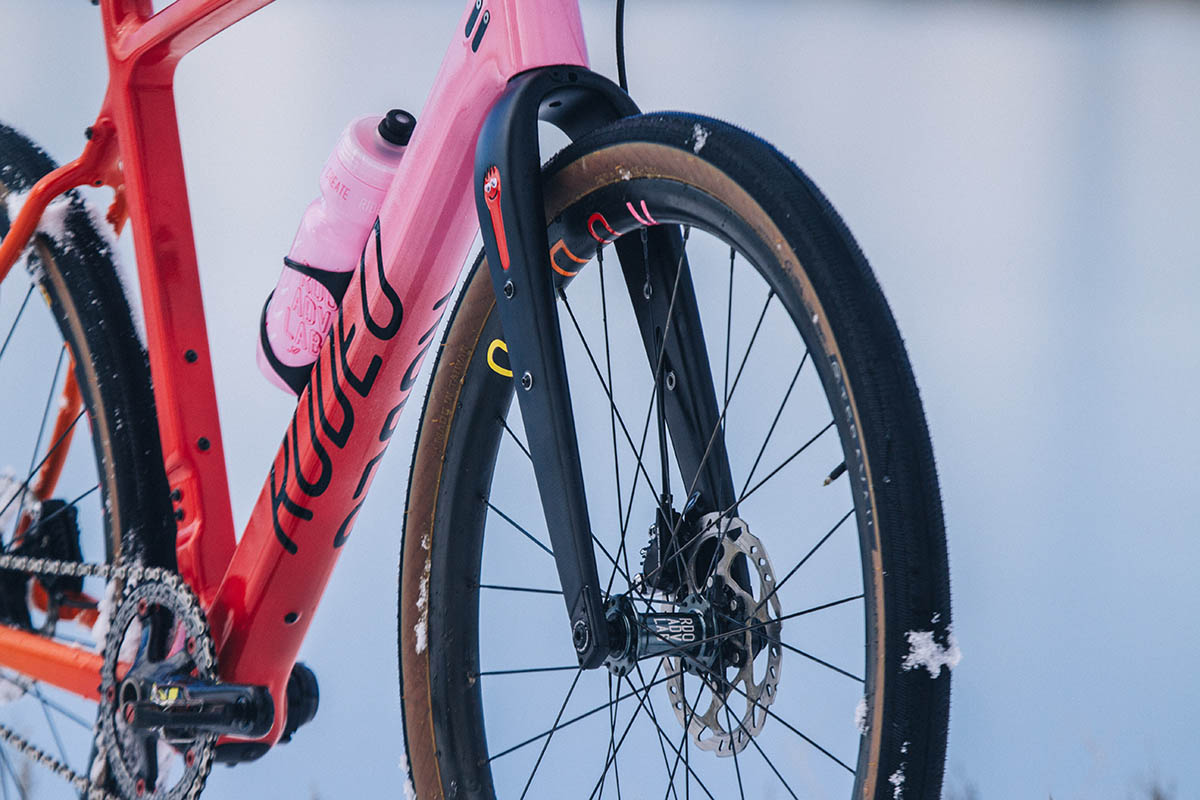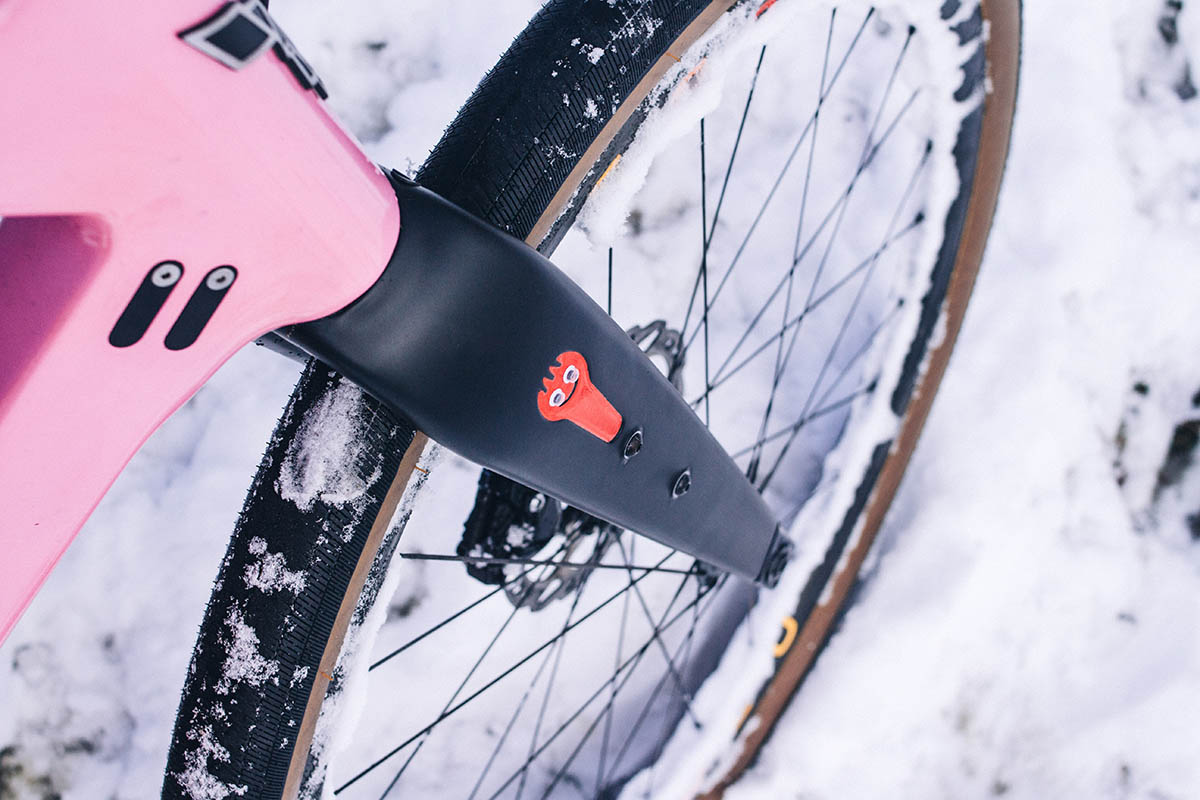 Single Speed Skittles Donkey became the first build that Sheldon did for Rodeo. I like that a lot. It may seem inglorious to build a parts bin mash up shop bike as one's first build but I don't see it that way at all. Instead Sheldon turned a pile of old parts into something new that has given me a fresh cycling experience for the first time in a while. Single Speed is massive fun! Riding to and from work a few times gave the routes new novelty. Could I keep a high cadence on the flats? When I hit hills or rollers I had to get out of the saddle to try to power up them instead of downshifting. Single speed is so simple. No thoughts of gear combos and shifting, only of the singular act of turning the crank as well as you are able.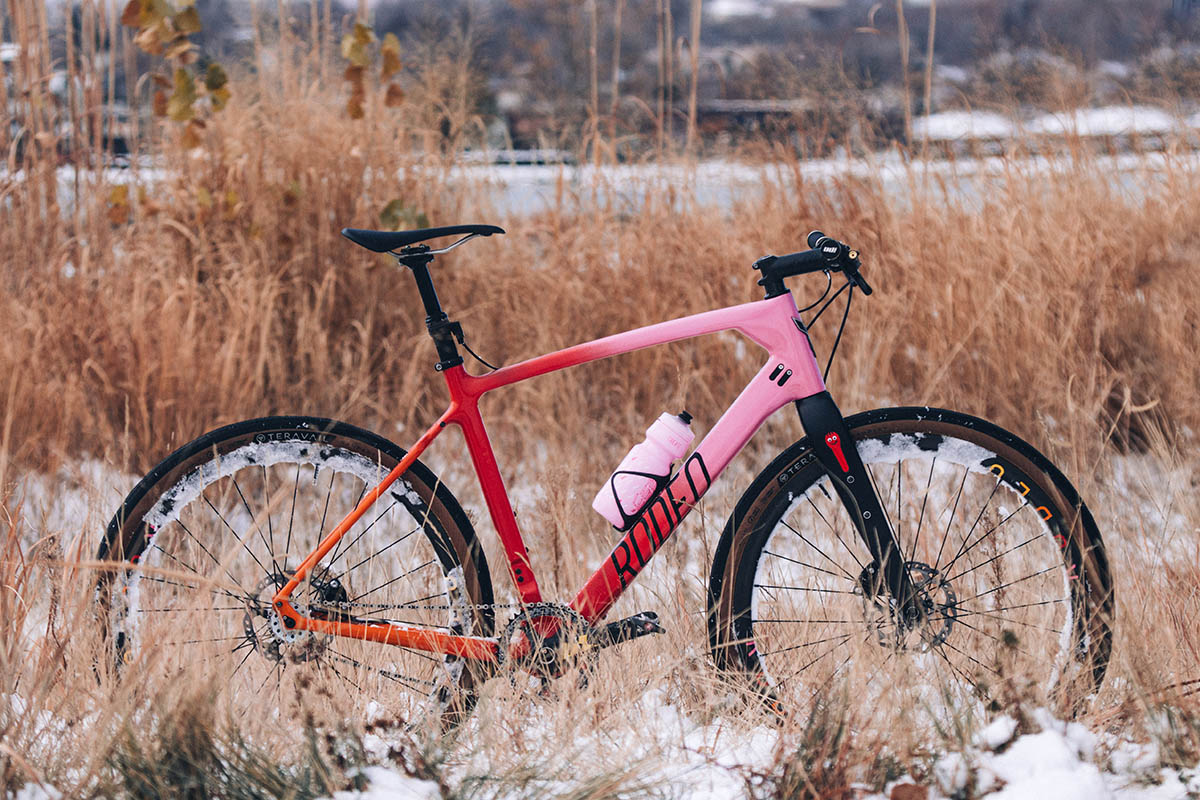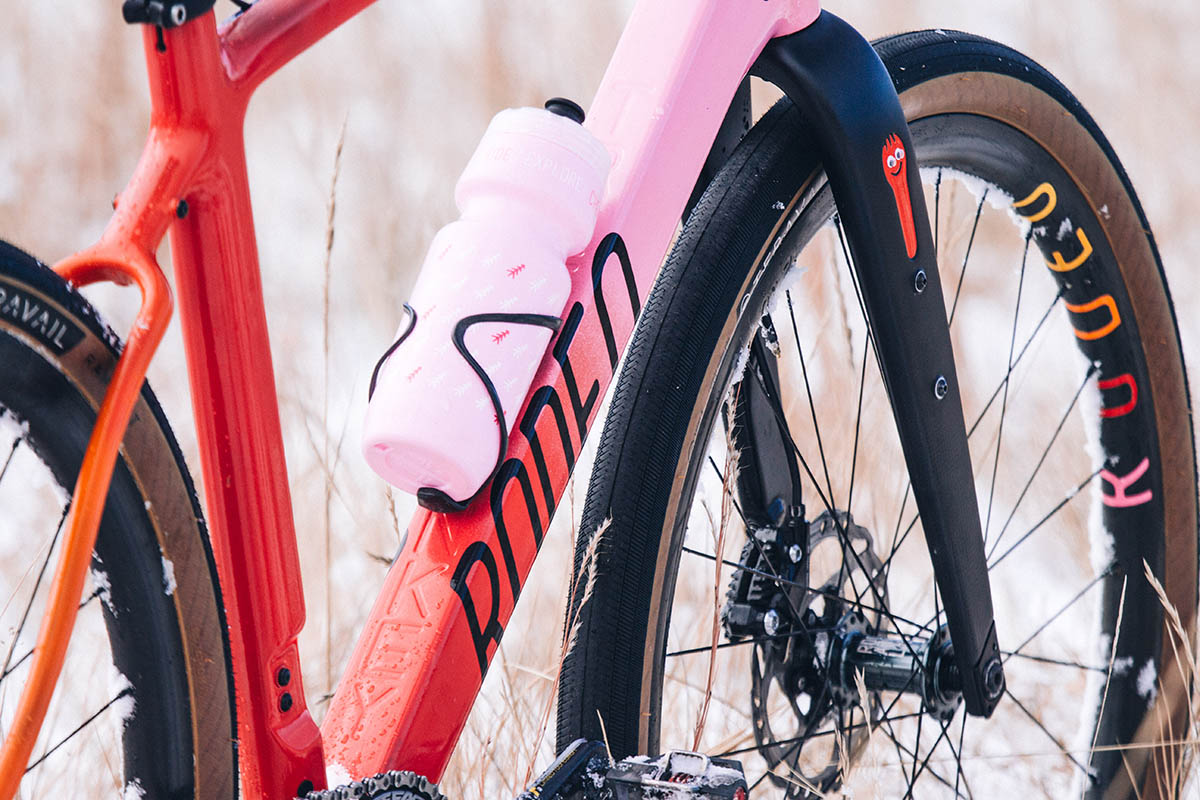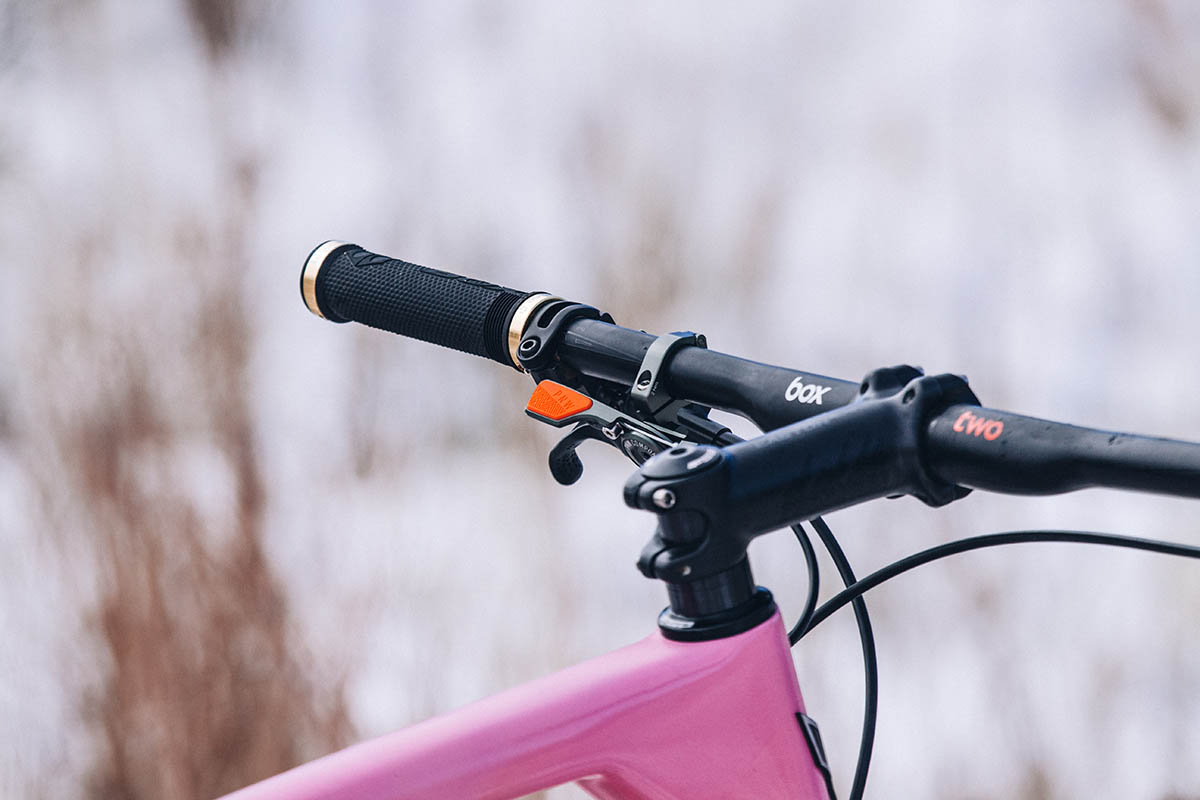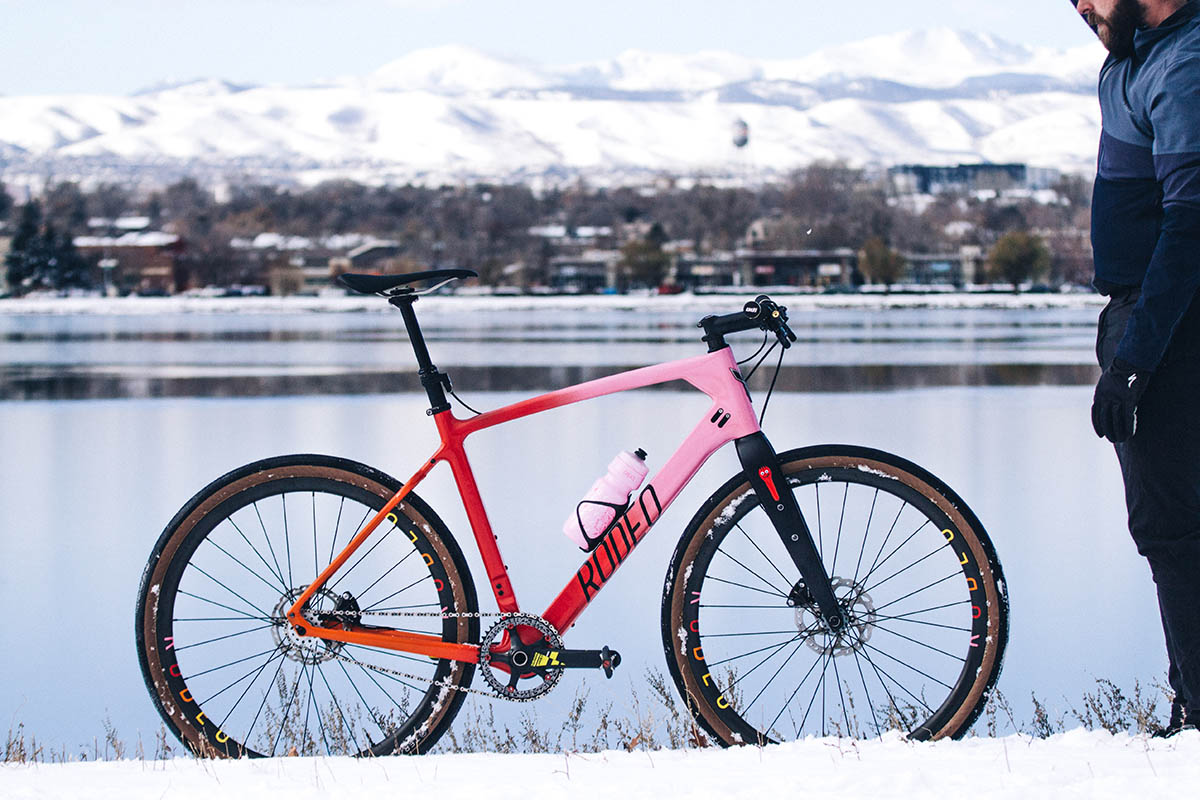 I hadn't been able to make a single cyclocross race this year due to work, family, and a much degraded training regimen but I hadn't given up hope of trying to catch a few races at the end of the season. I wasn't excited about getting destroyed by faster fitter riders in the masters open category so that was a bit of a de-motivator. After we built up the SS Donkey I realized that I had another option. I could drop into the single speed category! No doubt I would also get my legs torn off by faster fitter riders but at least I could approach the discipline as a learning experience. The Westminster CX race approached on the calendar and I decided to do it the night before. As I pre-rode the course I knew I was in over my head. There are quite a few steep walls on the Westminster course and I had quite a hard time getting up any of them. I grasped for the gear shift lever but my thumb found nothing.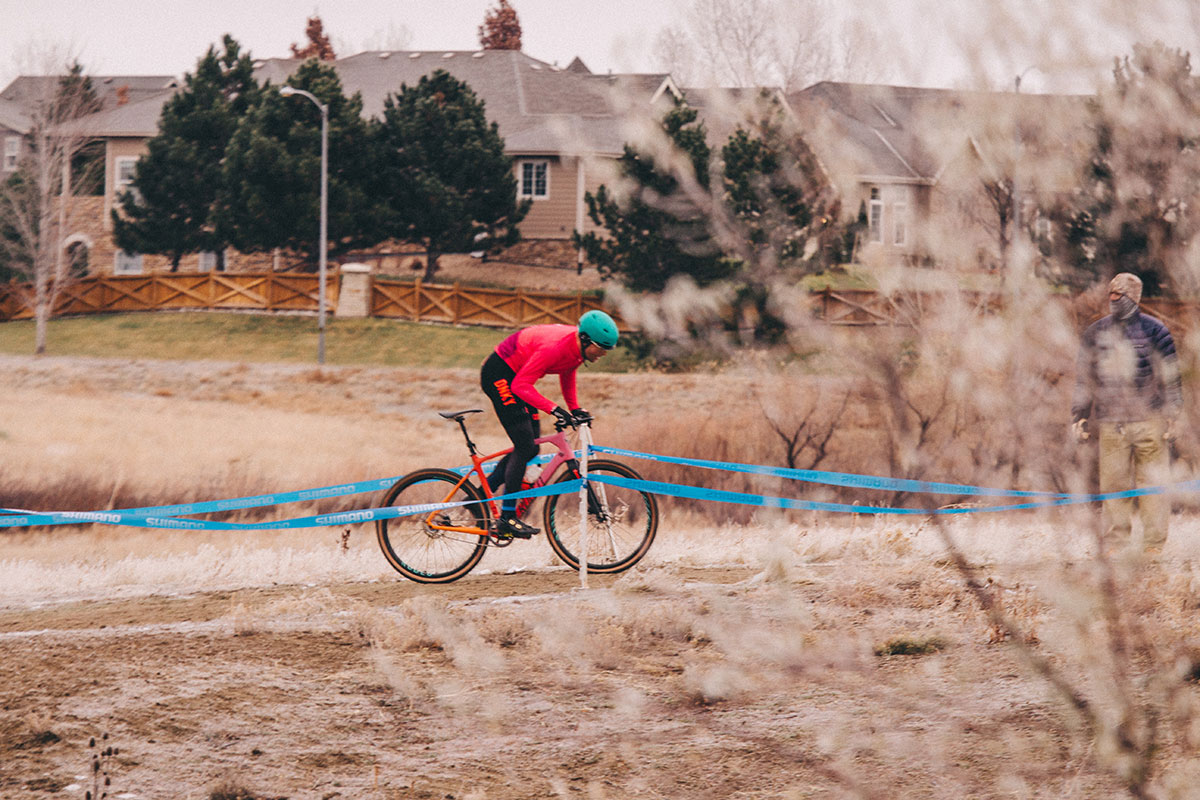 But when the starting whistle rang out the nerves faded away. I was immediately dropped by the faster stronger riders but it didn't matter. For the next forty five minutes I had an incredibly sublime experience trying to master my own simple bike matched against a course designed to unsettle me. I loved it! On the flats you just have to dig deep and mash the gear you've chosen for the bike. When hills approach you have to dig a little deeper and build momentum to carry into the hill. Being smooth is even more important on a single speed bike than it is on a geared bike because every ounce of speed that you scrub off is so difficult to earn back.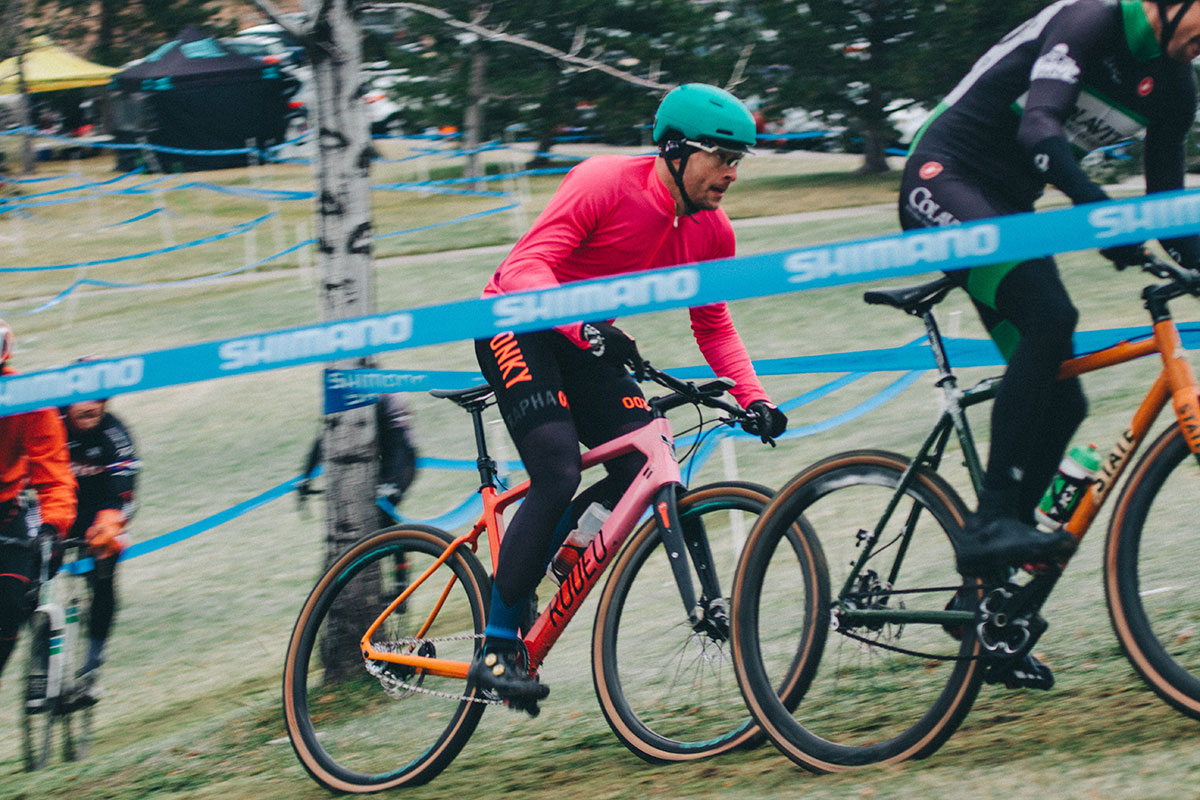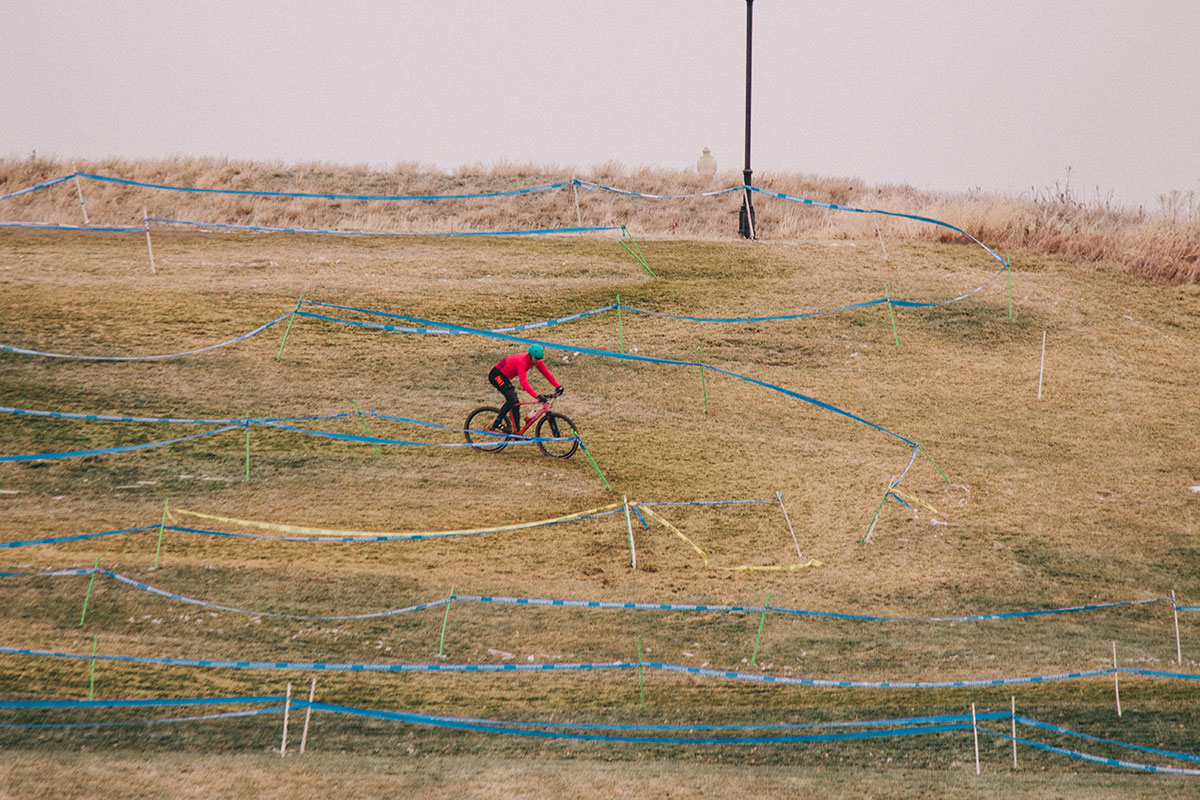 A half dozen riders passed me and I passed a half dozen others. I was neither good nor bad at this single speed thing, but I thoroughly enjoyed it. The flat bar Donkey rode great. It is strangely quiet. I think it is teaching me to ride bikes better.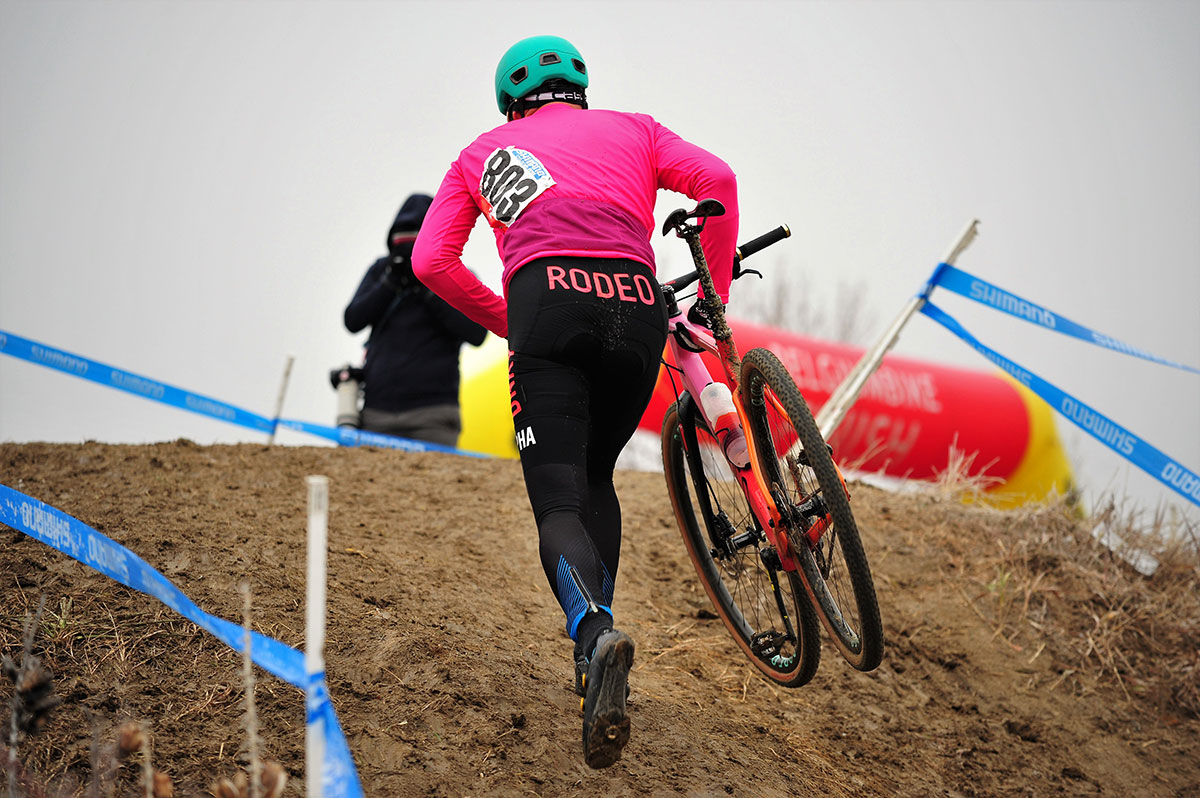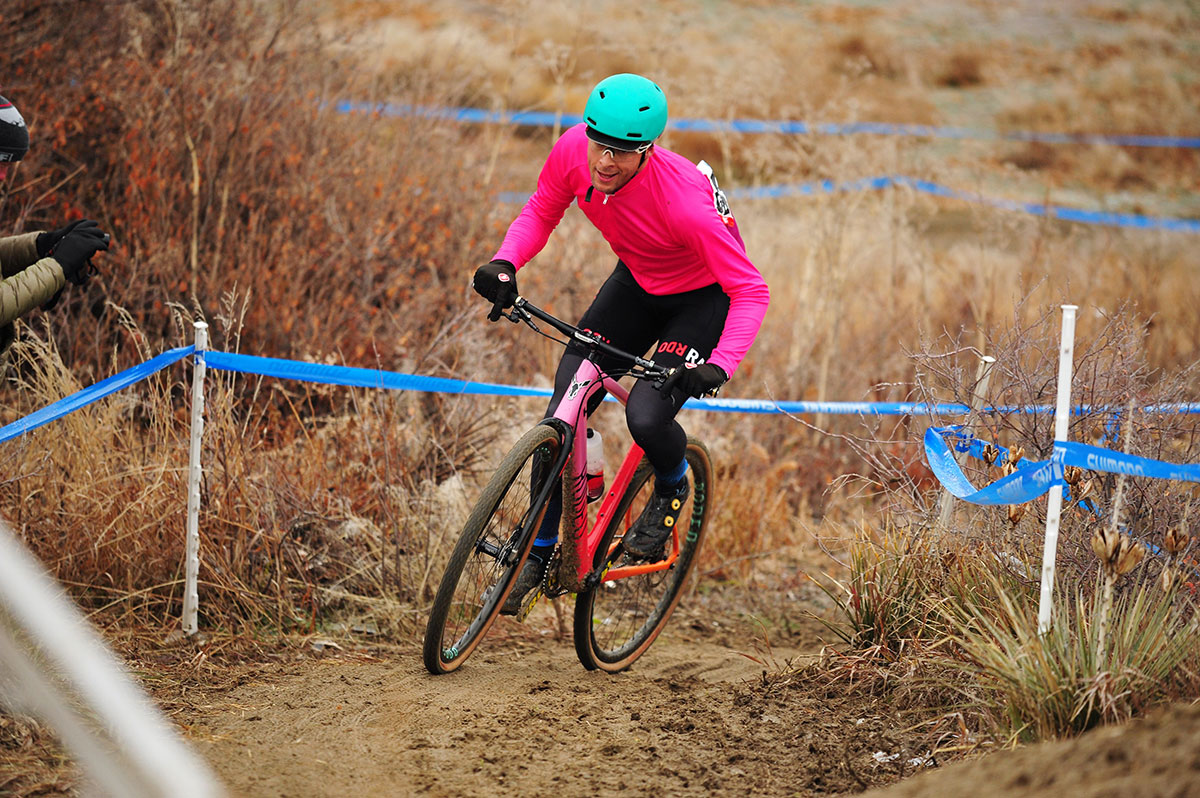 Since that race I've been commuting almost exclusively on the bike. I've taken it to the pump track and bike park and I've taken it to my favorite urban trails on South Table mountain. Every time I see a hill I wonder if I have the legs to make it to the top, a sensation I keenly remember from when I was about eight years old staring at the hill at the end of my neighborhood street. I have gotten to the top every time so far. Slowly for sure, sometimes almost track standing on the trails. But I made it!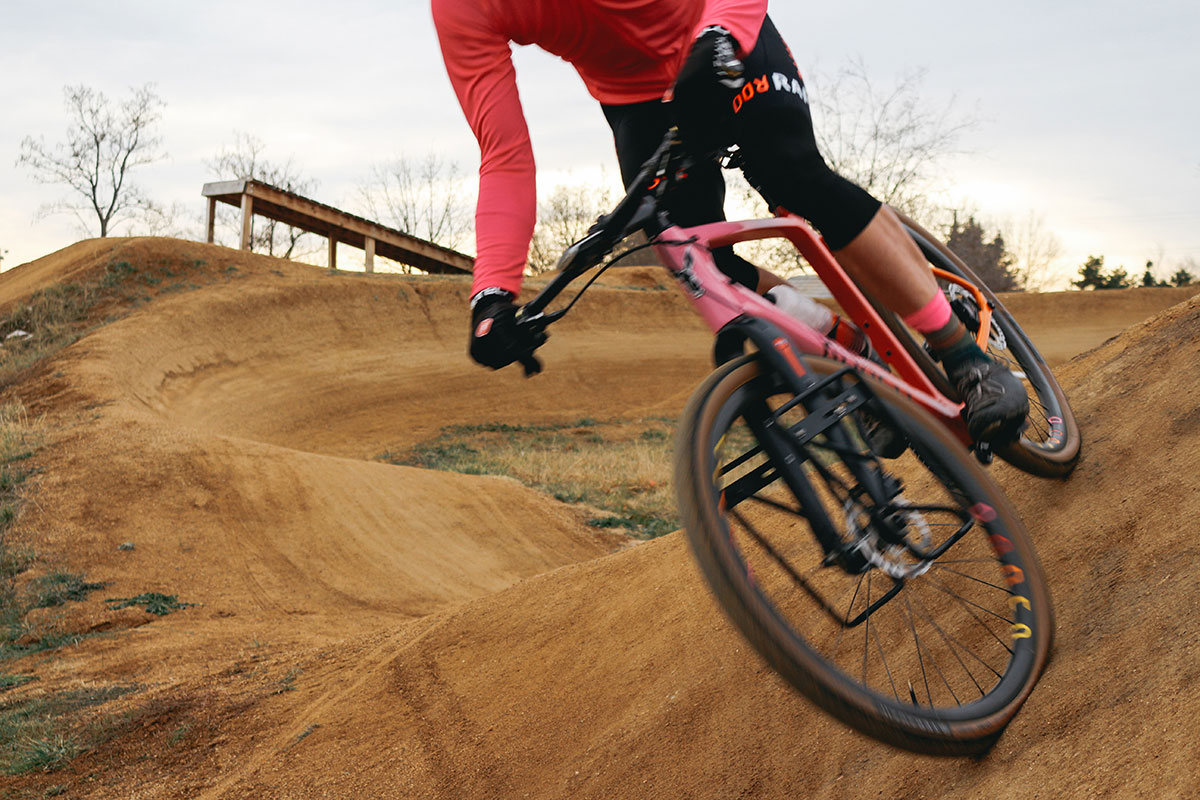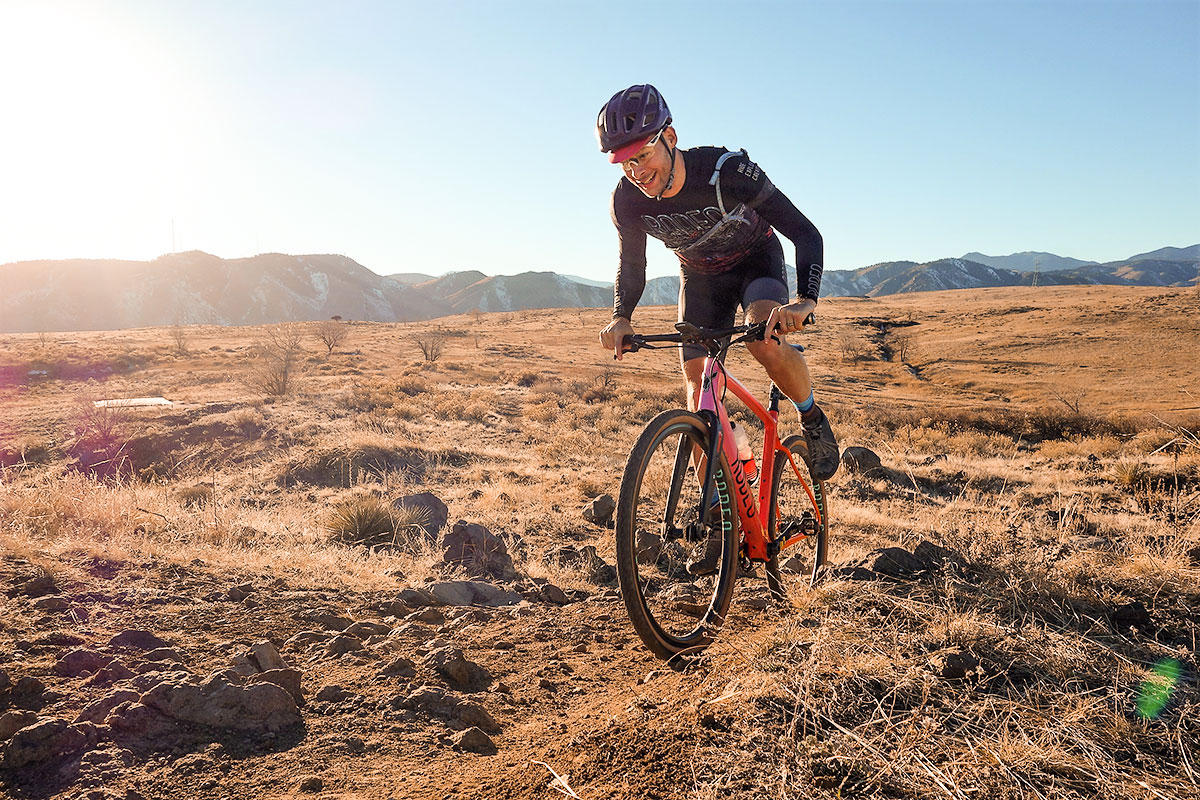 What is old is new again.
Thanks to Kit Hunders and Sheldon Thompson for lending a hand on the photos!