For the third bike in our Spork 2.0 builder series we're featuring a stunning bicycle by Drew Van Kampen and Alchemy Bicycles.
When work started on 2.0 last year we made up a list of things that we wanted to revise about the new fork. Drew was working at Rodeo at the time and the first thing that he added to the list was an internal sleeve to make brake routing quicker and simpler. Spoiler alert: We didn't end up including that on the production fork because packaging mid leg eyelets and internal brake routing so closely didn't leave room for proper expansion of internal molding bladders. Even if we could get it all to work 99% of the time the remaining 1% of the time left an unacceptable margin of error – so the internal sleeve didn't make the cut. Sorry Drew! But Drew and I jotted down a number of other ideas for the new fork and we did hit the rest of the feature list quite nicely:
Larger tire clearance for 650b 2.1″-2.2″ tires
Larger tire clearance for 45-50mm 700c tires
Larger internal clearance for larger fenders when combined with larger tires
We wanted to make no changes to effective fork geometry of 396 axle to crown and 45mm offset
We wanted a more direct routing angle of approach of the font brake caliper for smoother modulation of mechanical disc brakes
We wanted to retain all dynamo features and make steer tube routing simpler
We wanted to create an axle agnostic design so that owners could any of three axle specs natively: 15mm, 12mm, and 9mm QR (through QR).
We wanted to make it easier to mount low rider racks in particular by designing a modular system for swapping in optional rack mounting hardware.
We wanted to make our brake mounting area to use with standard brake facing tools
We wanted to integrate our ID into the fork in an unmistakable way. A Rodeo Spork should always be a Rodeo Spork at a glance.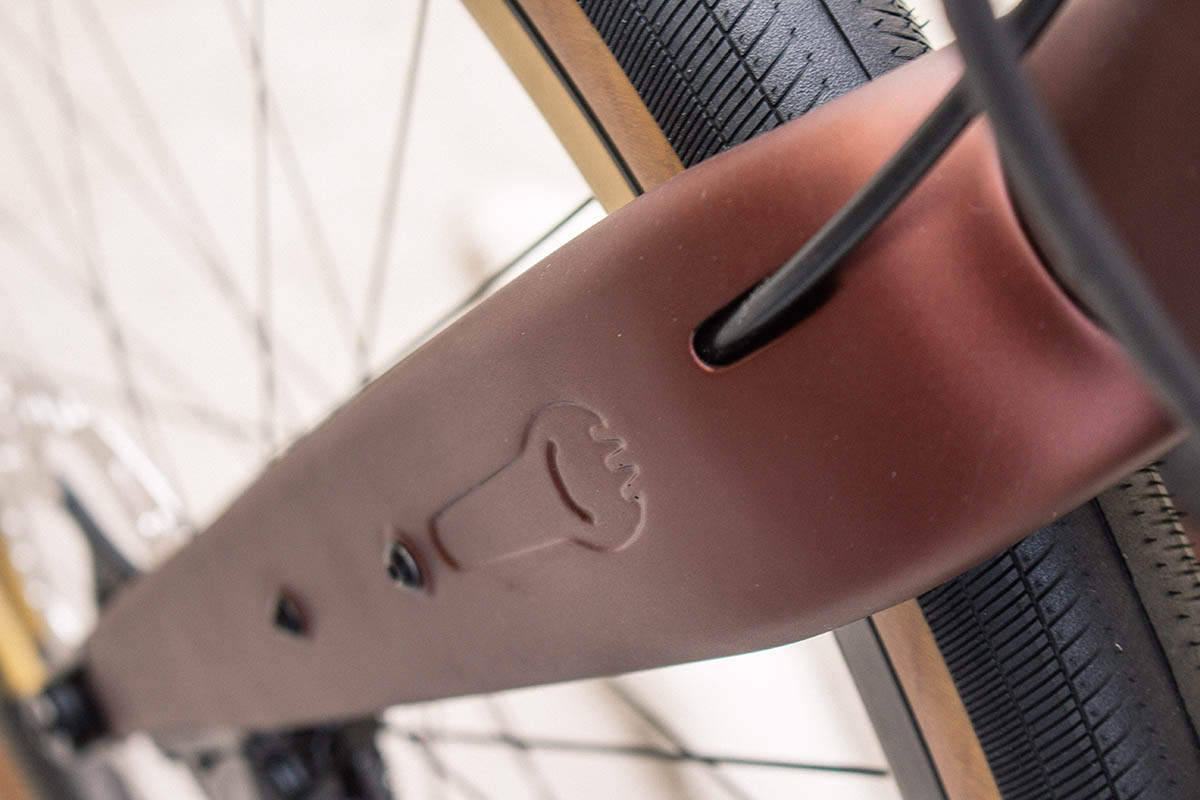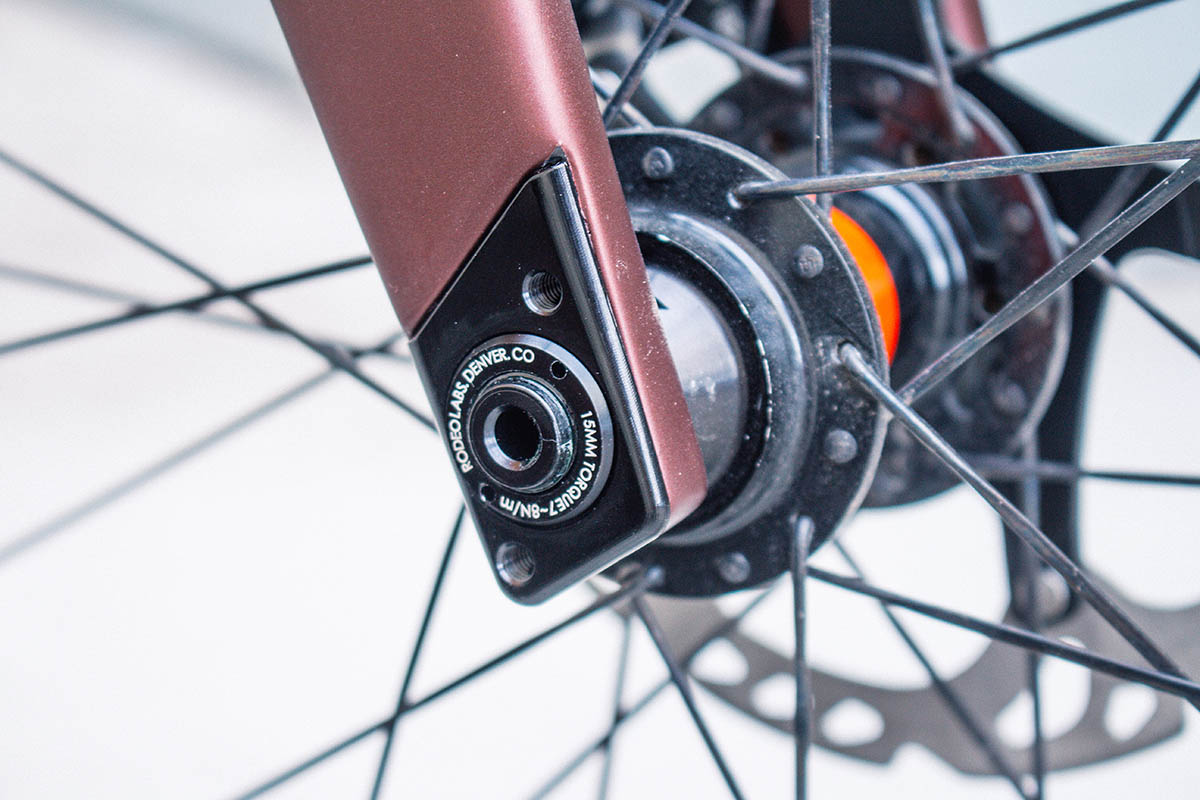 I really enjoyed working with Drew on the new fork throughout the year in 2017. I an't over emphasize how sad it was to lose him to Alchemy at the end of the year when he received an awesome job offer and role that even I told him he just couldn't pass up. Rodeo was still gaining its footing after a roller coaster 2017 and Alchemy would give Drew an opportunity to work on extremely high end titanium and carbon bicycles built right here in Denver, Colorado. It has been fun to hear about the cool projects that he gets to work on at Alchemy and his signature will always be deep down in there on  not just Spork 2.0 but also Flaanimal as well.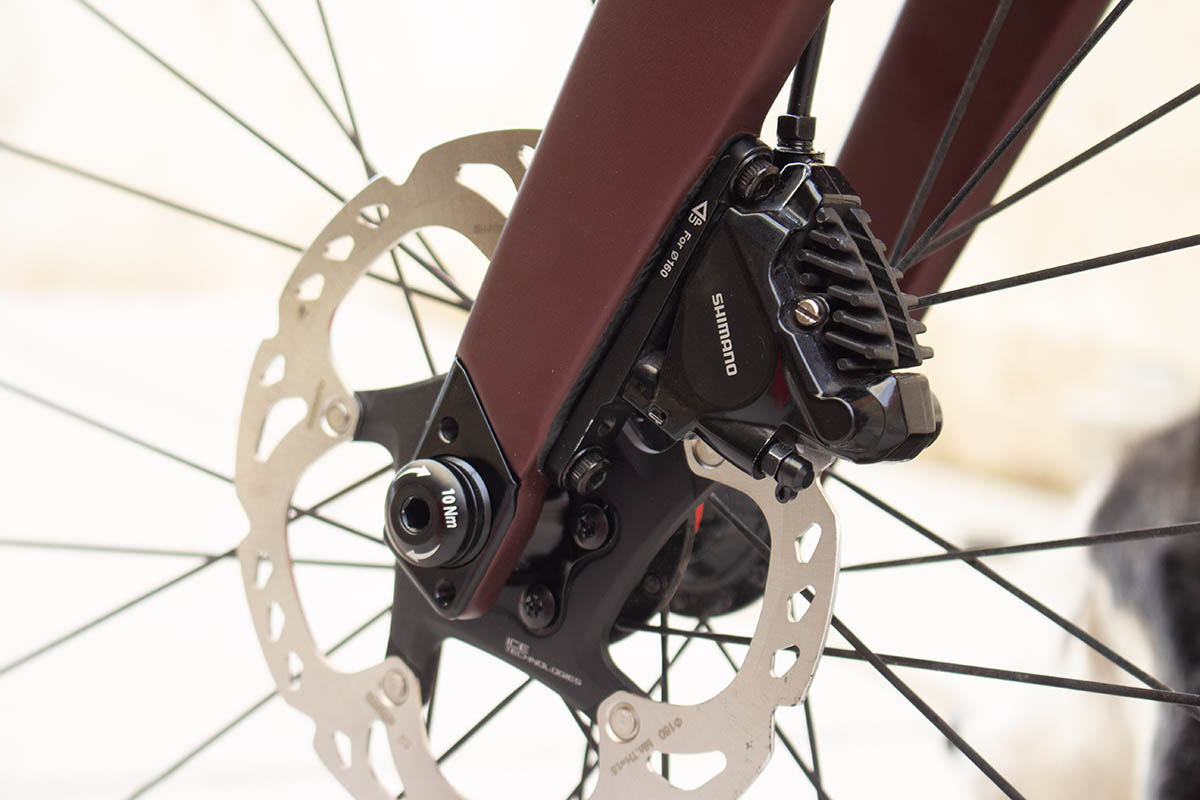 When Drew told me this year that he was working on a personal Alchemy all road / dirt road bike for himself this year I knew I wanted to offer him a fork for the build. It just seemed right to have a fork Drew helped create paired with a frame Drew helped create. Personal bike projects move very slowly and so do R&D efforts on new forks, but it just so happened that Drew's new bike was completed at almost exactly the same time that Spork 2.0 was completed.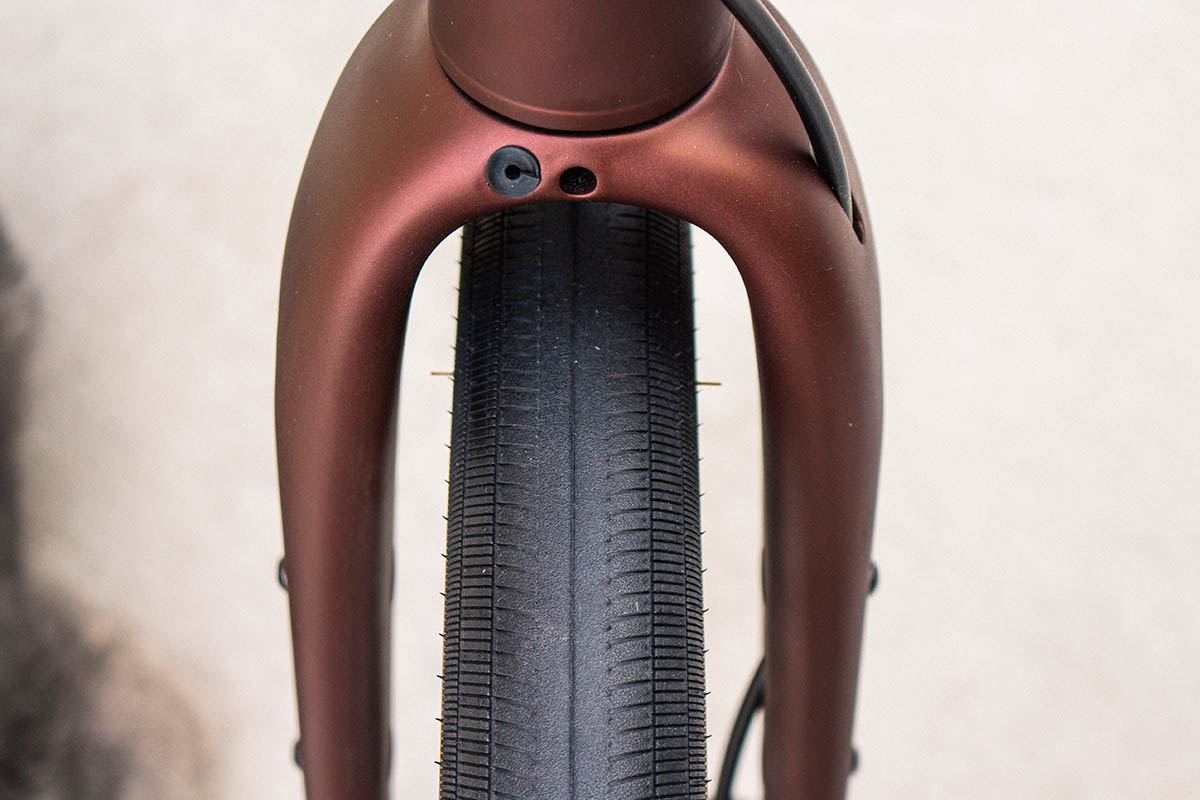 Drew's completed Alchemy turned out amazingly well and is probably one of the classiest looking bikes I've seen. I love how he found a palette that accents the raw titanium of the frame and added personal signatures in the graphic touches – a reflection of the custom collaboration work he does in his day to day work with clients at Alchemy.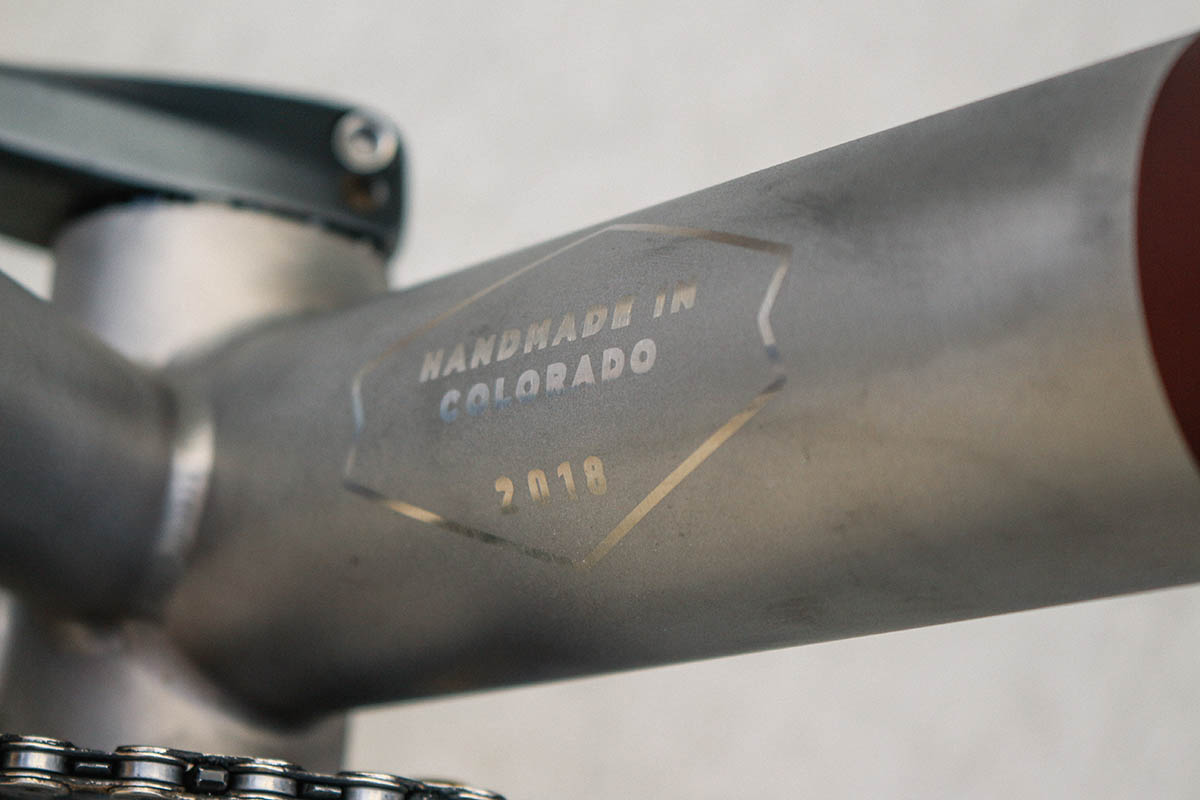 I asked Drew to give me some personal notes and thoughts about this bike and the inspirations for the build. I'll let him fill us all in with his own words:
"This Alchemy gravel bike most closely resembles the company's 'Chiron' model, but there is nothing stock about it. Geometry, tubing, cable management, and even paint design."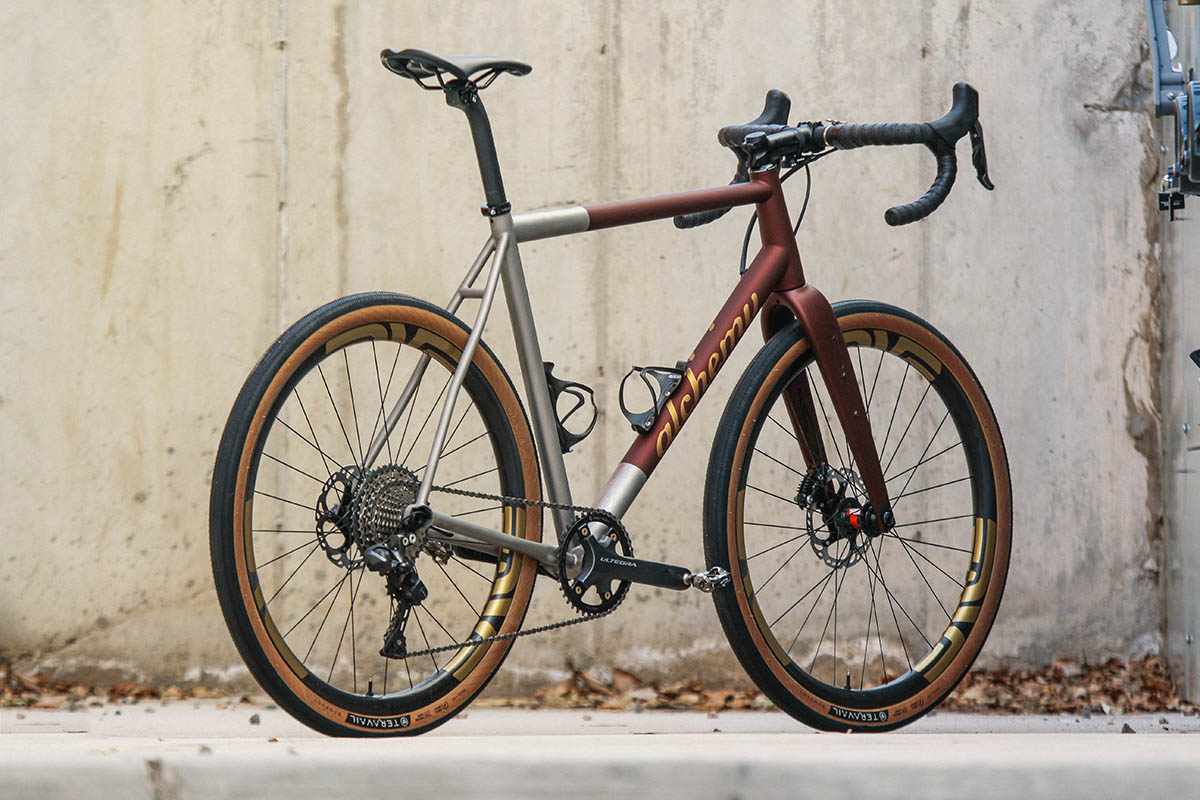 "Geometry and oversized tubing were designed to carry load and handle different speeds with stability and predictability. The frame is Di2 specific with internal guides for the rear brake through the downtube and chainstay and a Di2 exit port inside the rear dropout keeping external appearances super tidy. Less cable exposure = less potential problems when offroad."
Top down, the paint design on this bike holds many features that are sentimental to me including my existential love for adventure bike riding. Three layers of finish are chemically designed to adhere and give the frame a metallic, layered, and lasting finish which holds different tones in different light angles.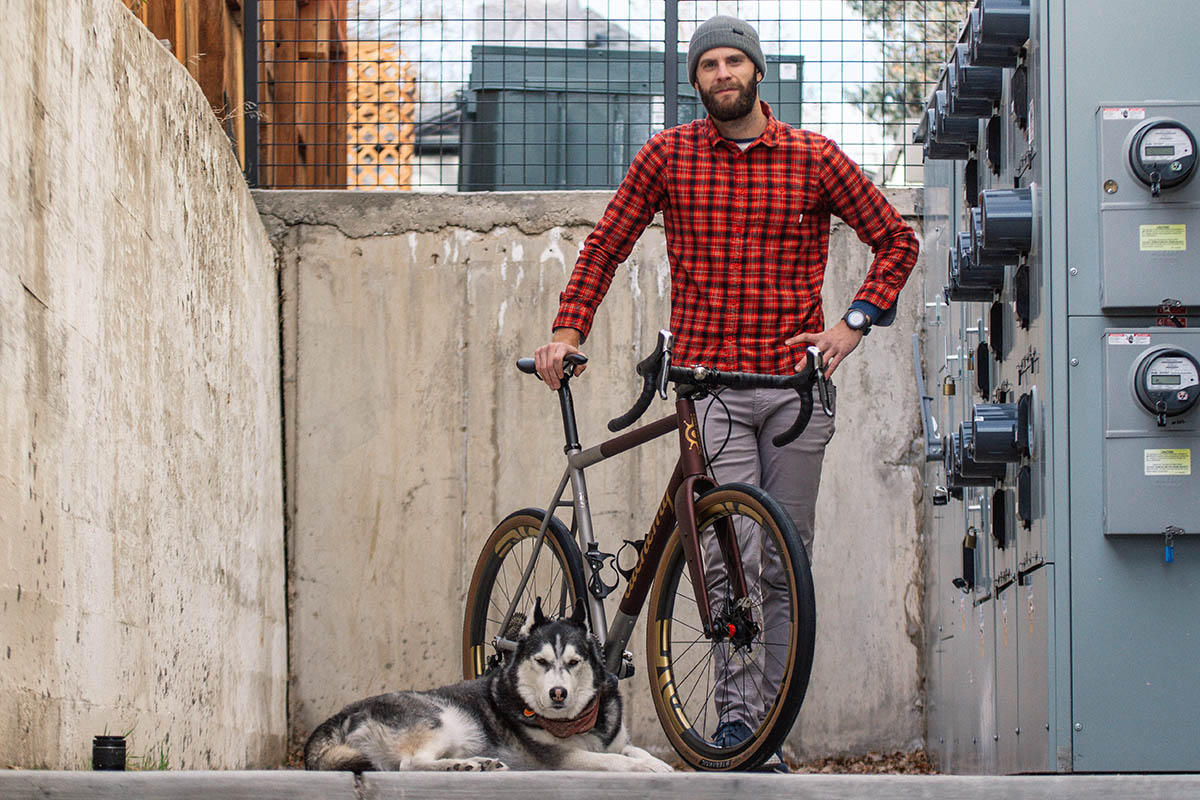 Spork 2.0 will launch Monday, November 26 2018 here at rodeo-labs.com