When we were thinking of how to launch Spork 2.o we knew pretty quickly that we wanted to make this about more than just Rodeo bikes. We wanted to have other builders involved. We posted a simple message on Instagram asking builders who've used our forks in the past to get in touch if they wanted to work on a special project with us. It was important to me that everyone we collaborated on this project with had previously built with our Spork 1 as a way of keeping the project "in the family". A number of builders responded, but in one case a test rider for a builder reached out to us instead of the builder. He said:
"My name is Lanier Nichols and I test ride frames for Jay Sandefur, creator/owner/builder/brain/etc. of Wildcard Custom Bicycles. Jay doesn't do social media, which is why I am contacting you and not him."
I loved that last part. Jay the builder doesn't do social media. In this world of seemingly everything being pushed through social media I like the idea of people out there just doing their thing well and not looking for attention.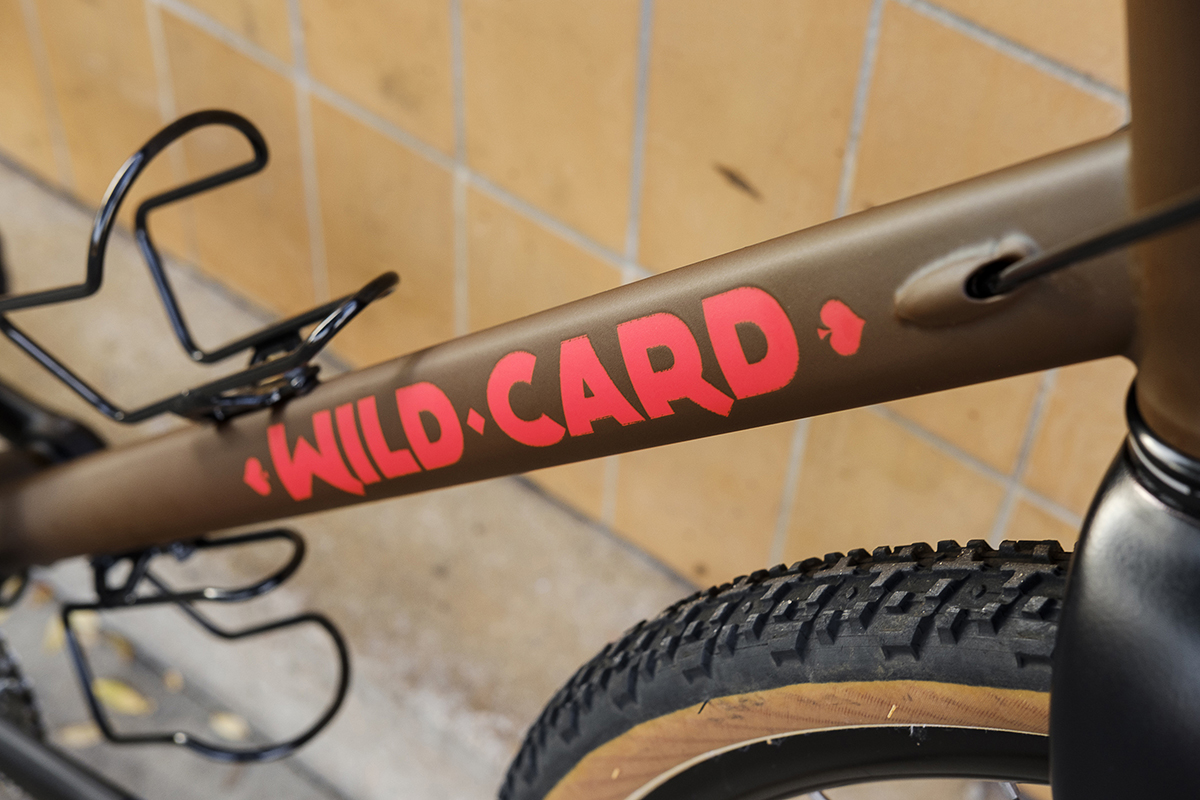 I schedule a call with Jay and explained the project: We were going to release a new fork and we wanted to feature some USA hand builders in the release. We wanted to tell a bit of their story and we wanted to see what sort of bike they would build with our fork.
Jay questioned why we would want to work with someone as small as him who isn't internet famous. I told him the point wasn't about builders being famous or not famous. Famous builders are already getting the attention they deserve. I thought it was quite exciting to be able to work someone who was smaller and shine whatever spotlight we have on them.
Jay agreed to collaborate. We sent him a fork. Things got very quiet for a couple of months.
I worried privately if everything was going to line up for our launch window. I reached out to Jay.
"We're almost done" he said. "Just doing a second round of paint. We didn't like the first color".
The next thing I knew a batch of photos shot by @philiciousness! of the finished bike popped into my inbox on time and as promised. Why had I even worried? The finished bike is beautiful and sublime.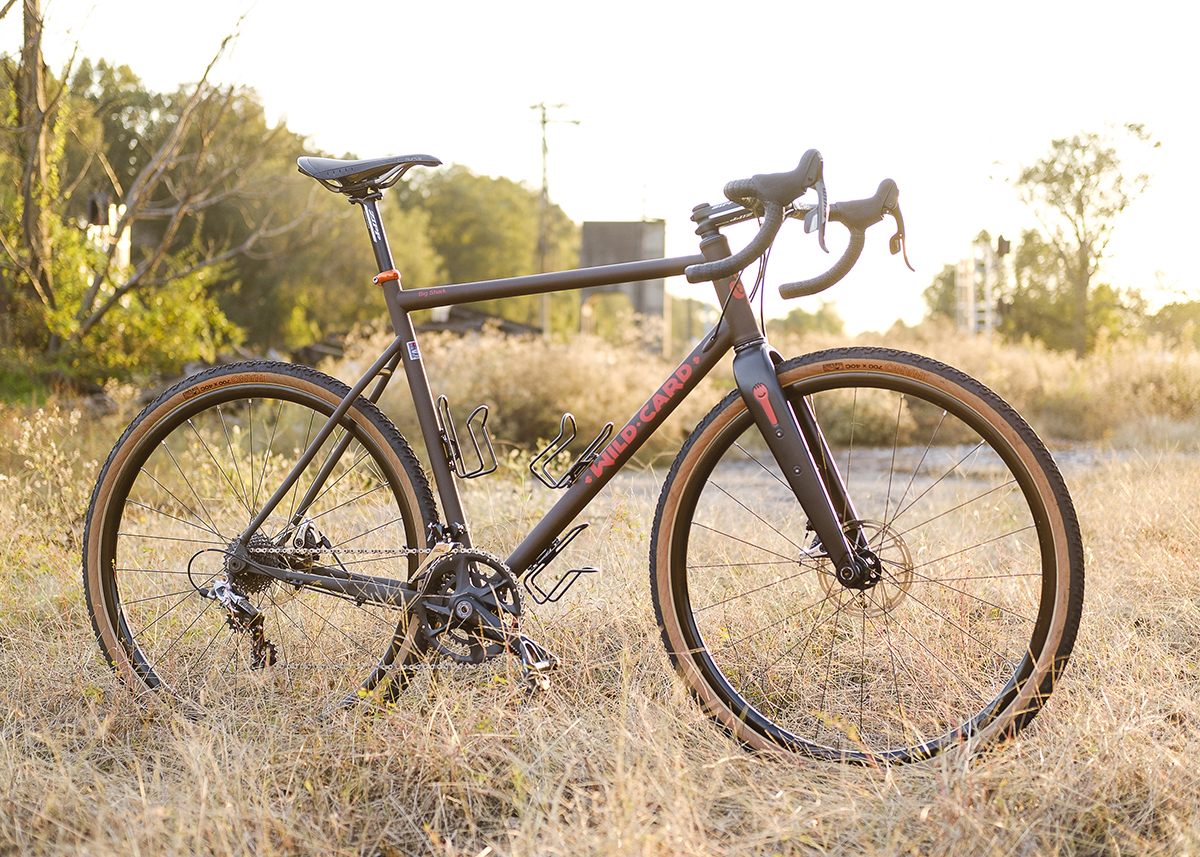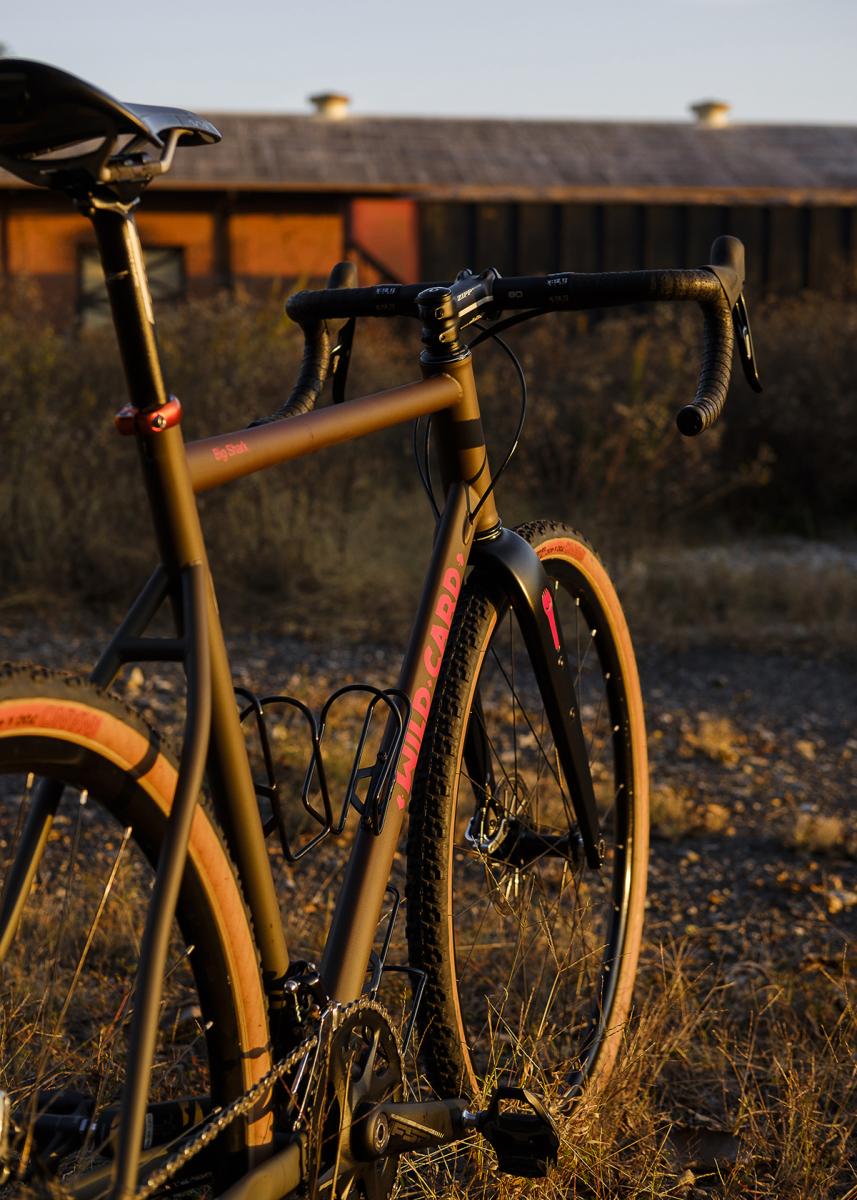 I asked Jay to share some thoughts on the build and the goals that he had for the bike whom he built for Nathan Spence. This is what he said:
Nathan is a repeat customer. Great guy who loves to ride and promote cycling. Nathan already had two of my bikes, an aluminum road bike and a steel mountain bike. He really liked the steel mountain bike and wanted to add a steel dirt road bike to his collection. Since Nathan is a repeat customer, I already had his size information and preferences so all we had to do was work on the geometry to dial in the ride quality Nathan wanted. Working with riders to determine how a bike will be used and how they want it to ride is a fun and challenging part of the build process for me.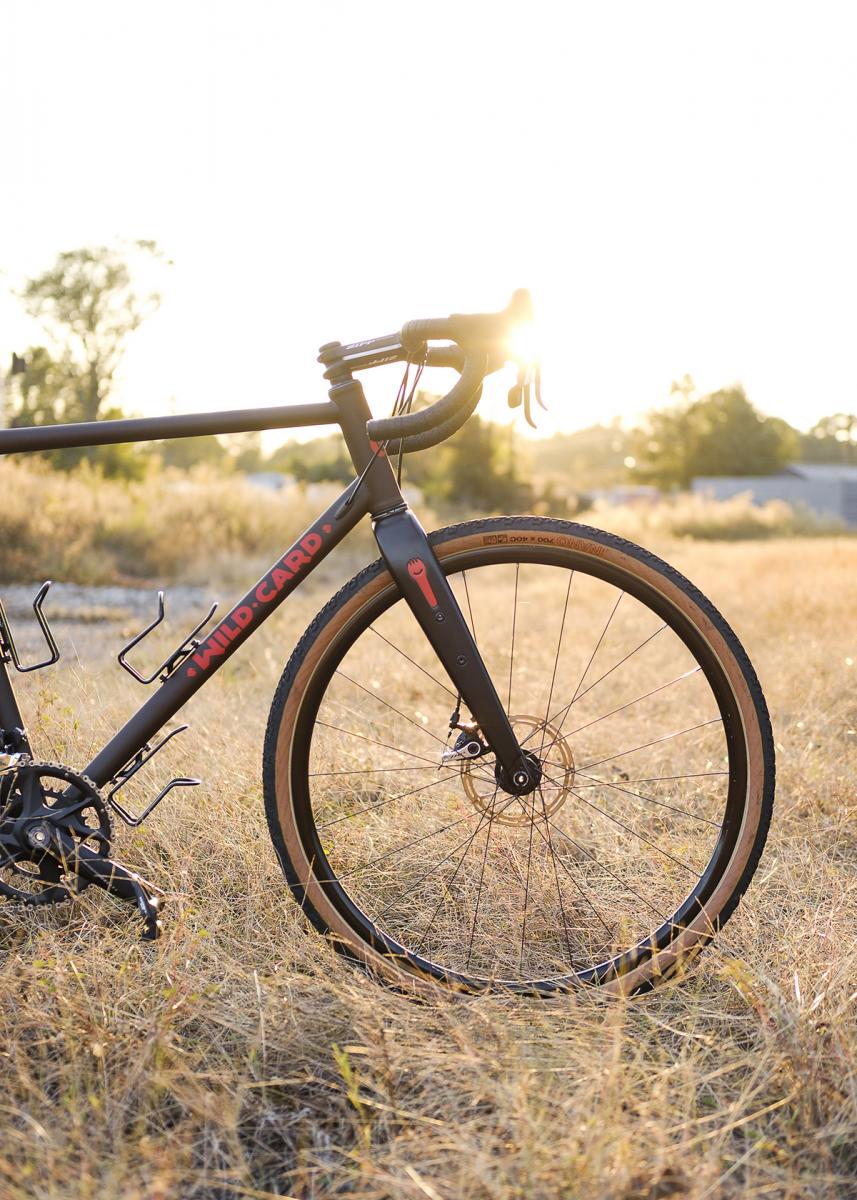 For Nathan's dirt road bike we decided on a slack head tube for stability on our local dirt roads which have lots of loose gravel on the descents. The steel tubing for this frame is a combination of Dedacciai Zero and Zero Uno tubing. I like to use a combination of tubing to fine tune the desired ride qualities. I used a T47 bottom bracket, a 44 mm head tube, and a flat mount for the disk brake. The cables are routed internally to the bottom bracket where they exit and run under the chain stays to make cable maintenance a bit easier than fully internal cables.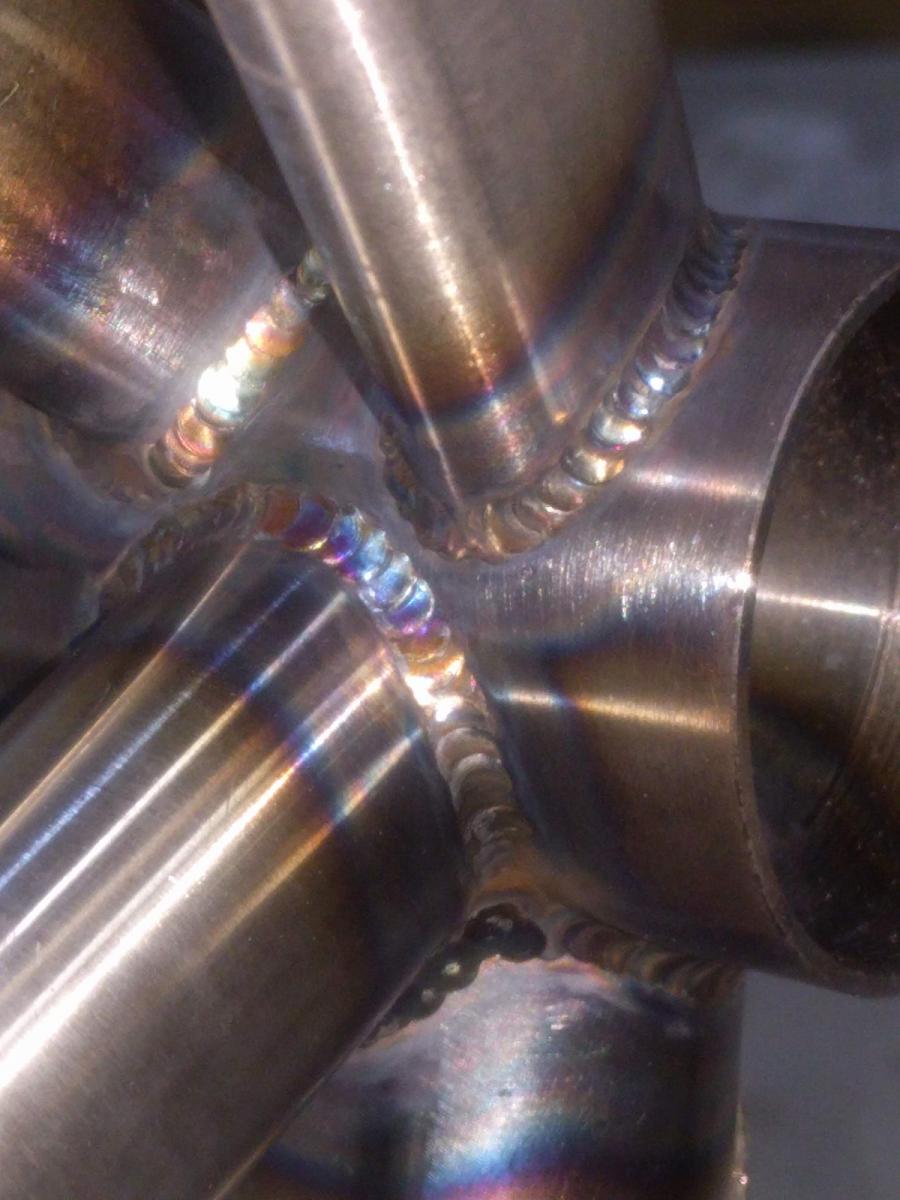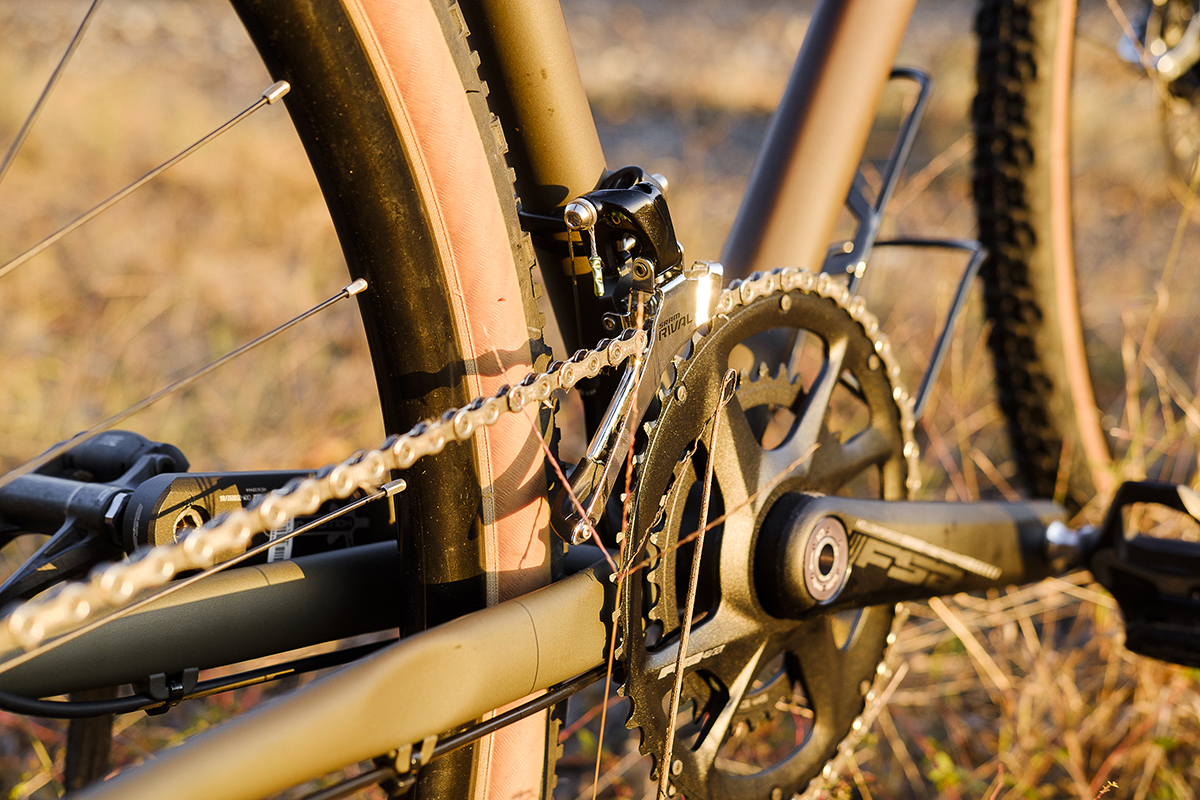 Nathan wanted the bike to accommodate road wheels, 700 c gravel tires and wider 650B tires. He also wanted a front derailleur and three water bottles.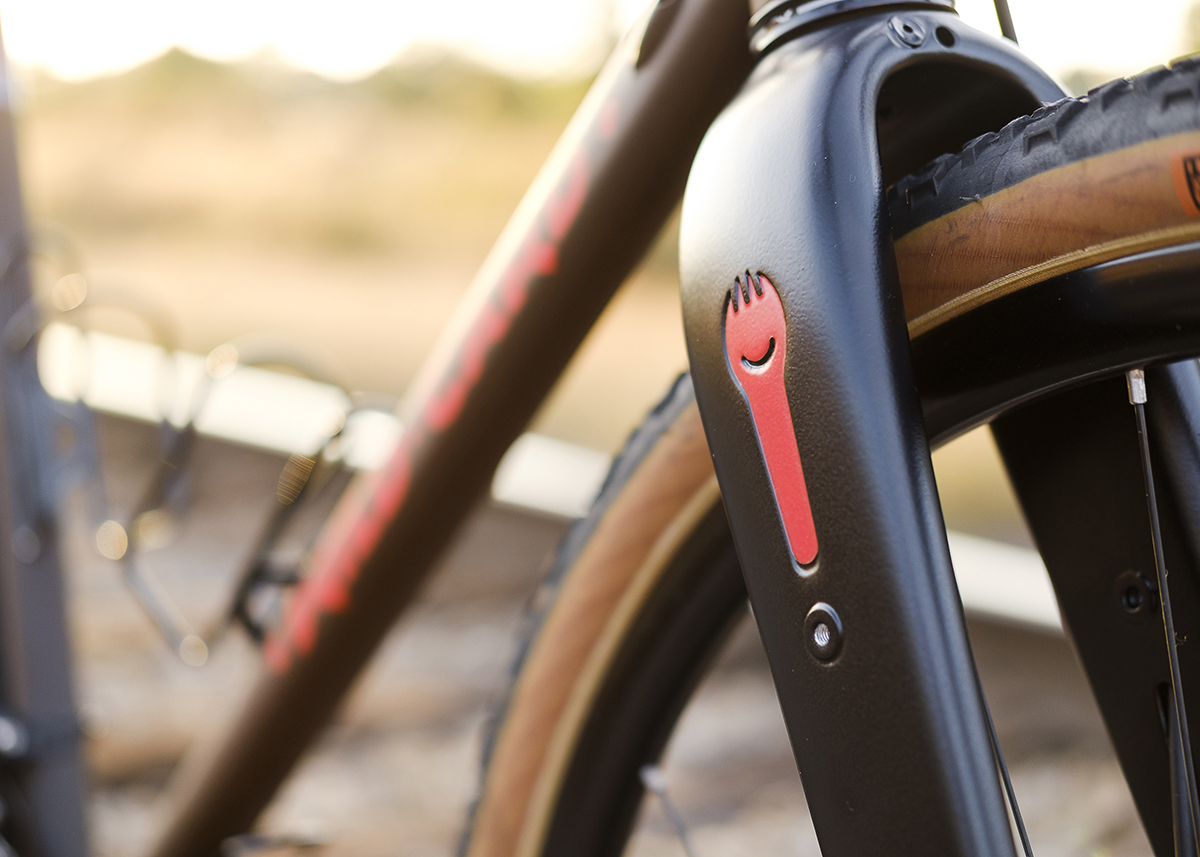 I asked Jay for a little bit of background about himself. I hadn't known of him before he built the first bike with our fork and I was keen to learn more:
"I have a pretty typical story. I started racing on the road a long time ago and became interested in how the bikes were built. After college I went to welding school and began designing and building frames for myself and a few friends to test. The first bike I built was a road bike with a higher bottom bracket, so I could pedal at the same time as the rider in front of me coming out of turns during criterium races. That was one of my favorite bikes. I continued to build frames for customers while working at a local bike shop for several years. Gradually I began acquiring equipment and tools to design and build frames under my own brand, Wildcard Bicycles. It is really rewarding to create a unique and purpose built frame for someone to ride and enjoy."