We're expecting our 2019 Flaanimals to begin arriving in Denver the first week of May, so we thought that it would be a great time to post a gallery of this 2019 Flaamingo build that we brought to Sea Otter Classic for display at our booth.
The Flaamingo color has a tan main frame color so we thought it would be cool to accent the build with polished Ritchey Neo Classic and Shimano 105 components. Natural bar tape and saddle colors also flow nicely with the overall aesthetic.
A Flaanimal 4.1 can be built in the lower $3,000 range. As shown the build would climb another thousand or so with our 2.0 carbon 650b rims laced to pink anodized White Industries hubs and we now offer our 2.0 factory hubs in a similar shade of pink anno.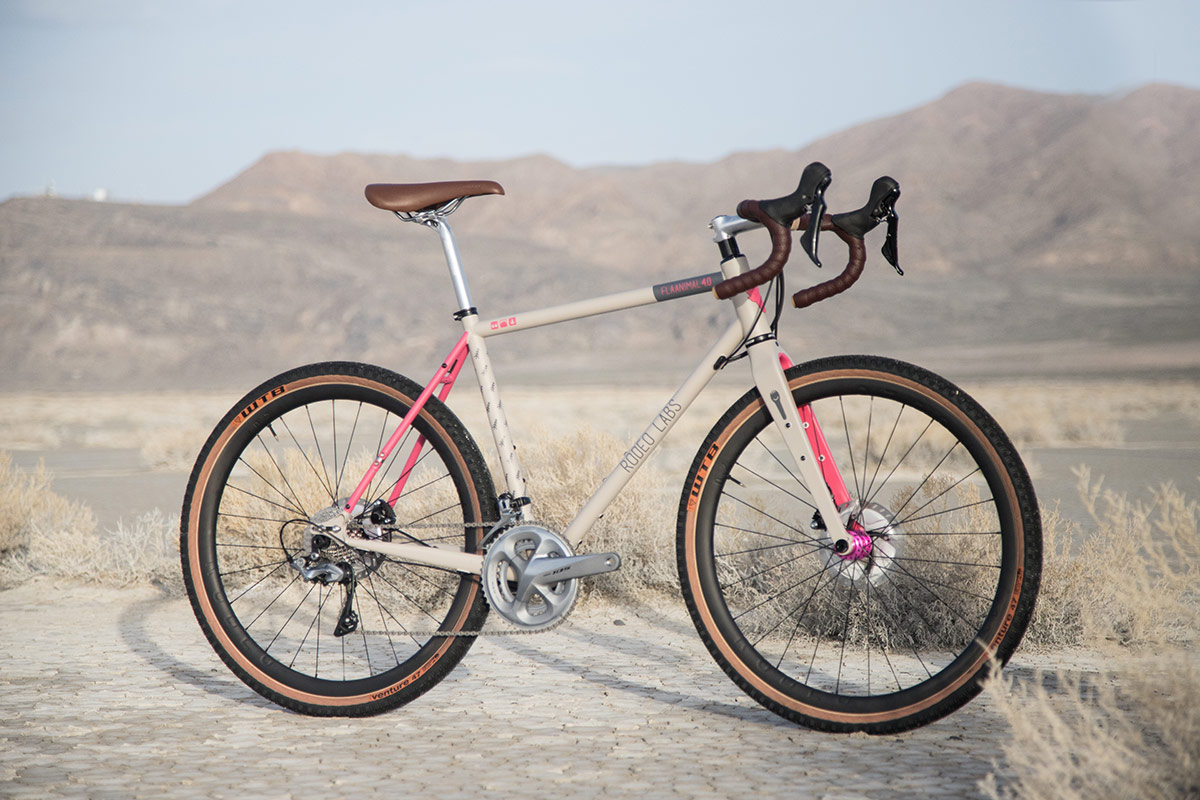 We shot this bike in the middle of the desert in Nevada on our way to Sea Otter. What better place to shoot a Khaki bike than in the desert?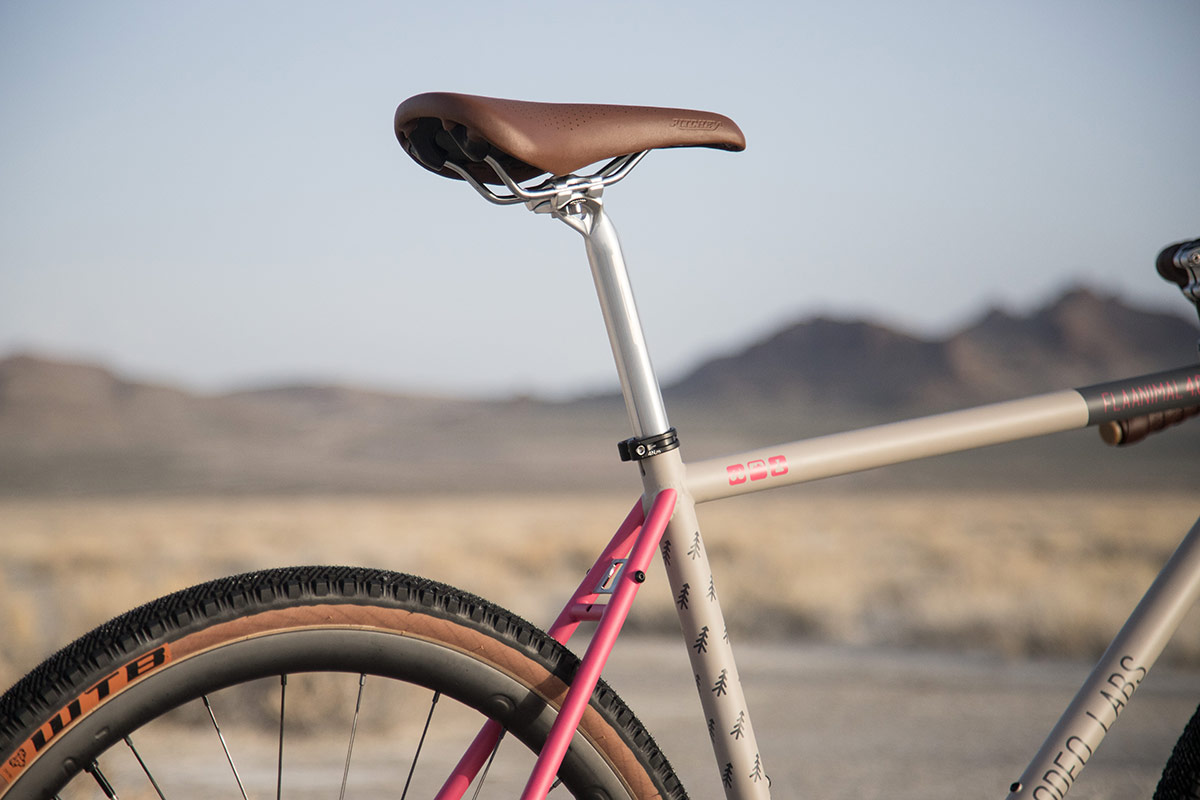 That Ritchey Classic saddle pairs so nicely with those WTB Venture 47mm 650b tires.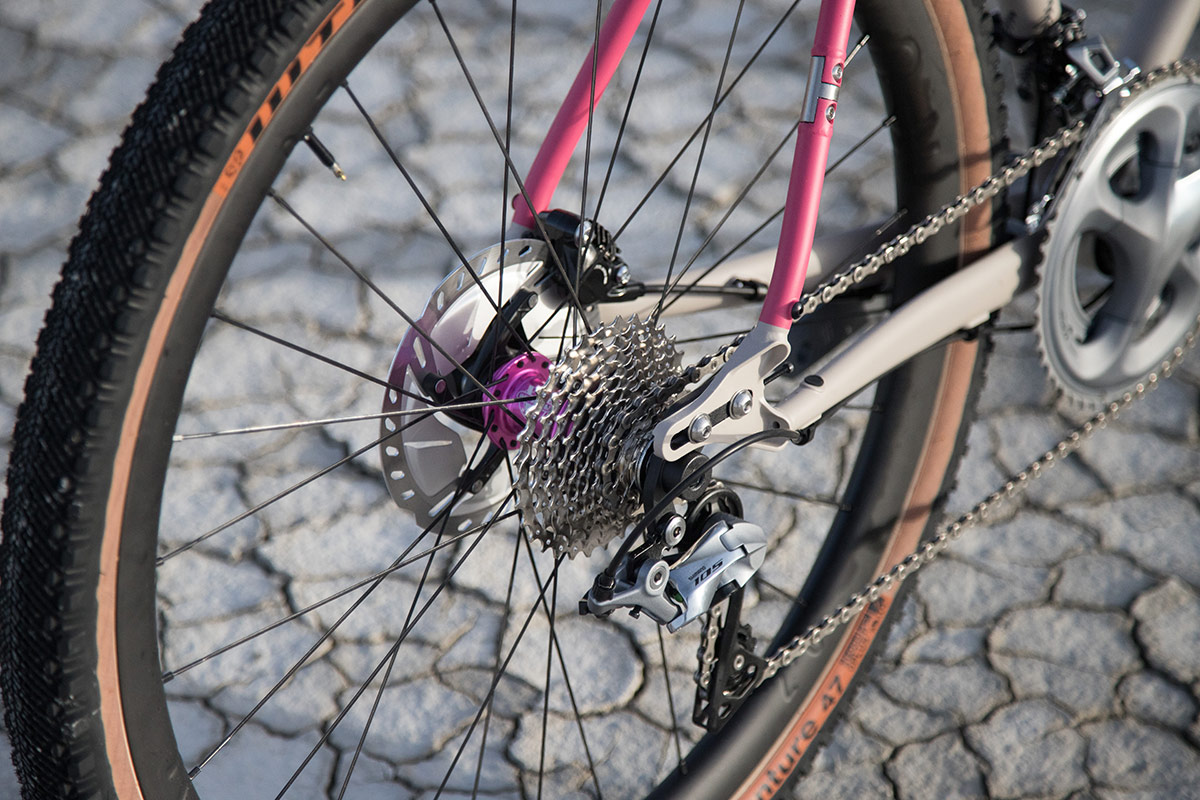 It is amazing how good Shimano 105 has gotten with this latest release. The shifter ergonomics are so excellent, and Shimano's hydro brake feel is tops.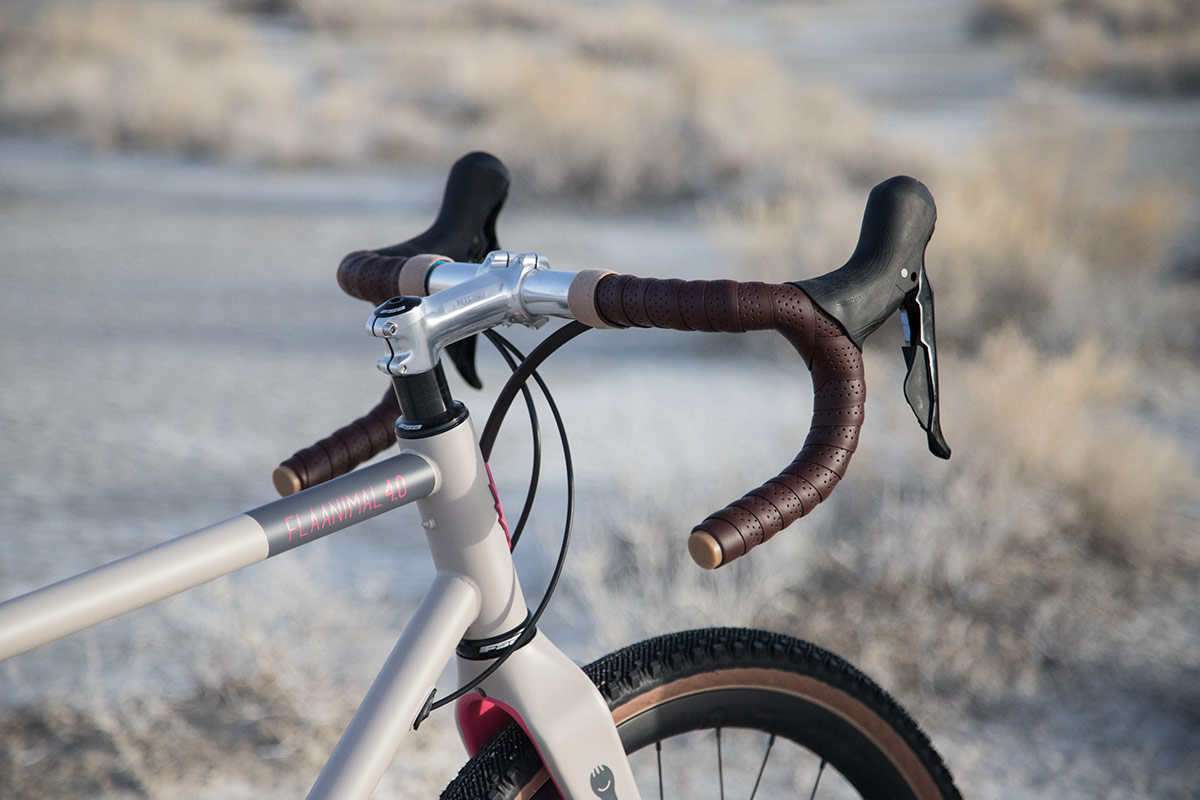 We see so many black parts on bikes these days, but three cheers for silver / polished if you want your bike to stand out from the crowd.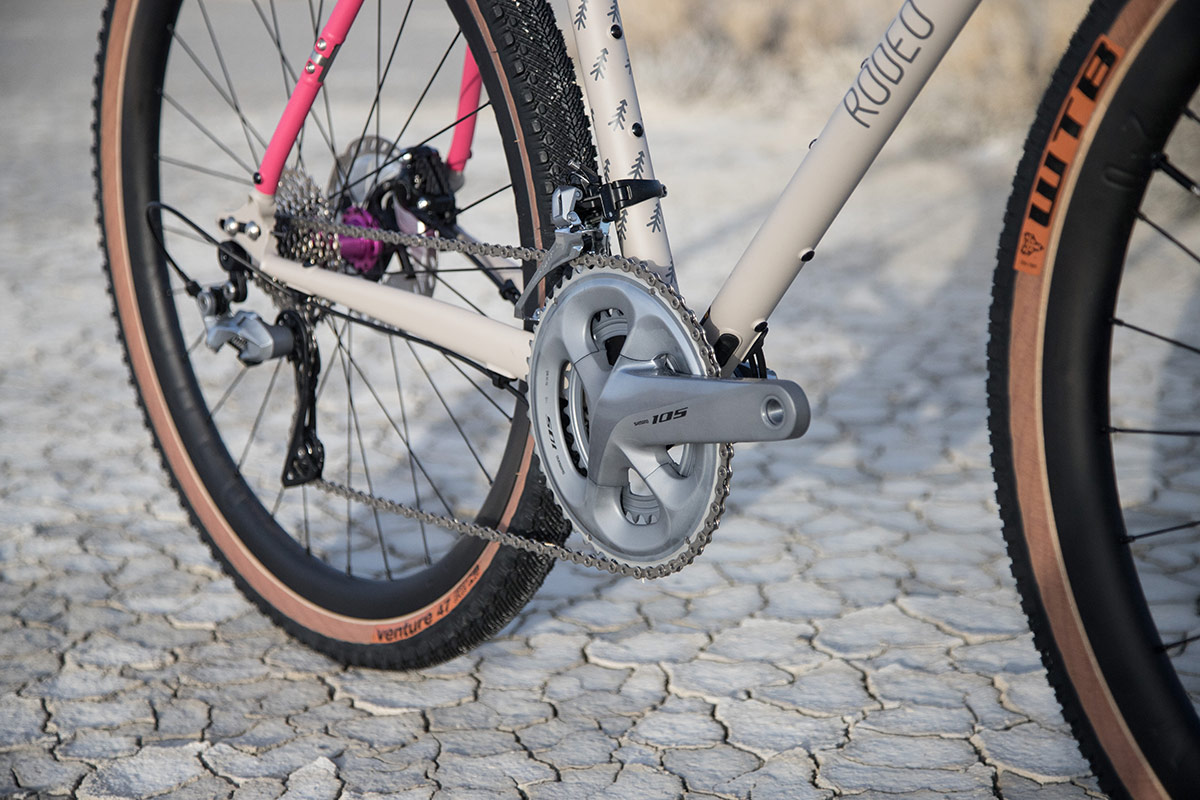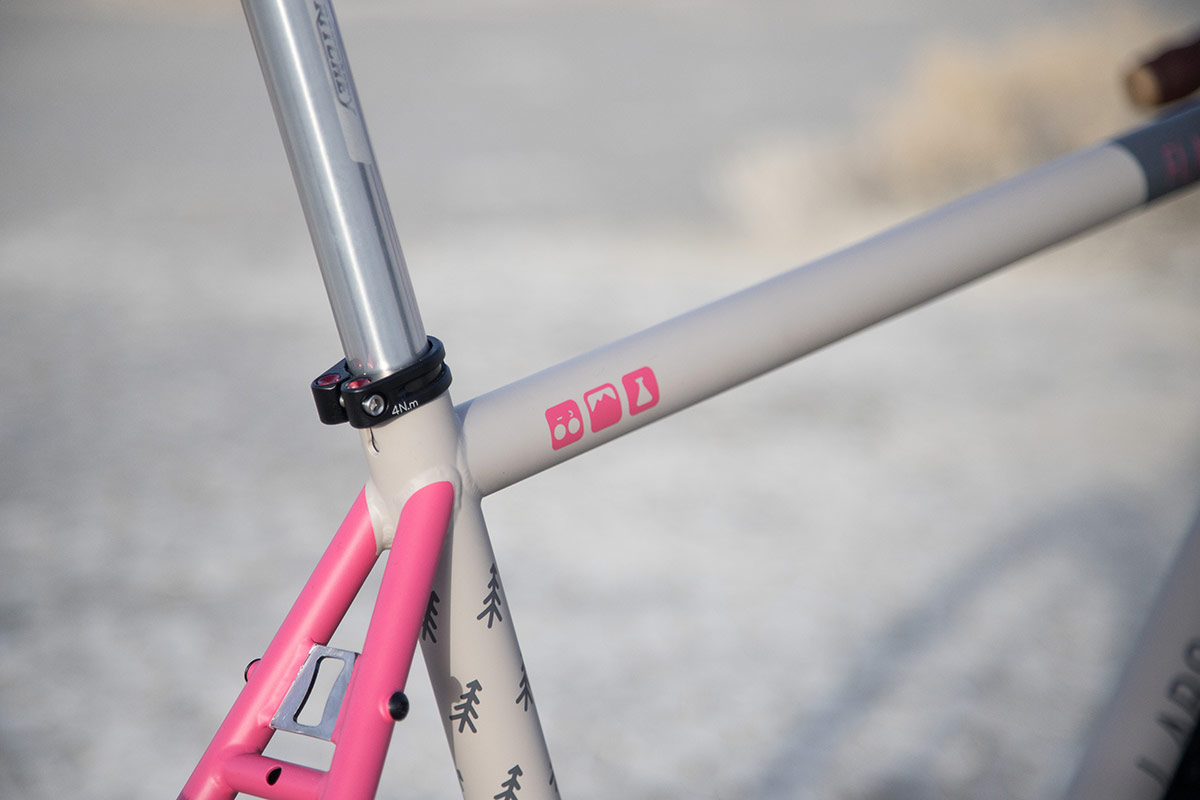 Our Ride. Explore. Create. icons are on the the top tube of every bike we make.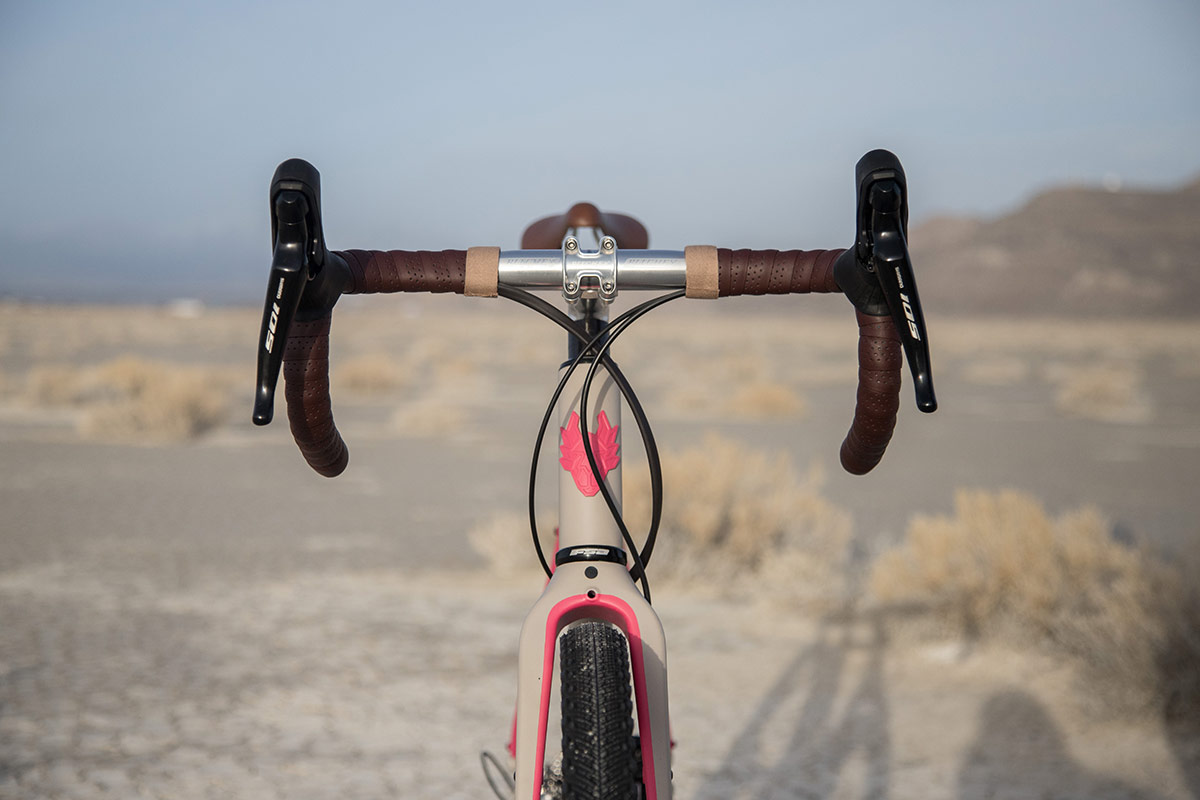 That's a proper stance. Brooks bar tape has got to be the best looking tape out there and it feels and wears very nicely.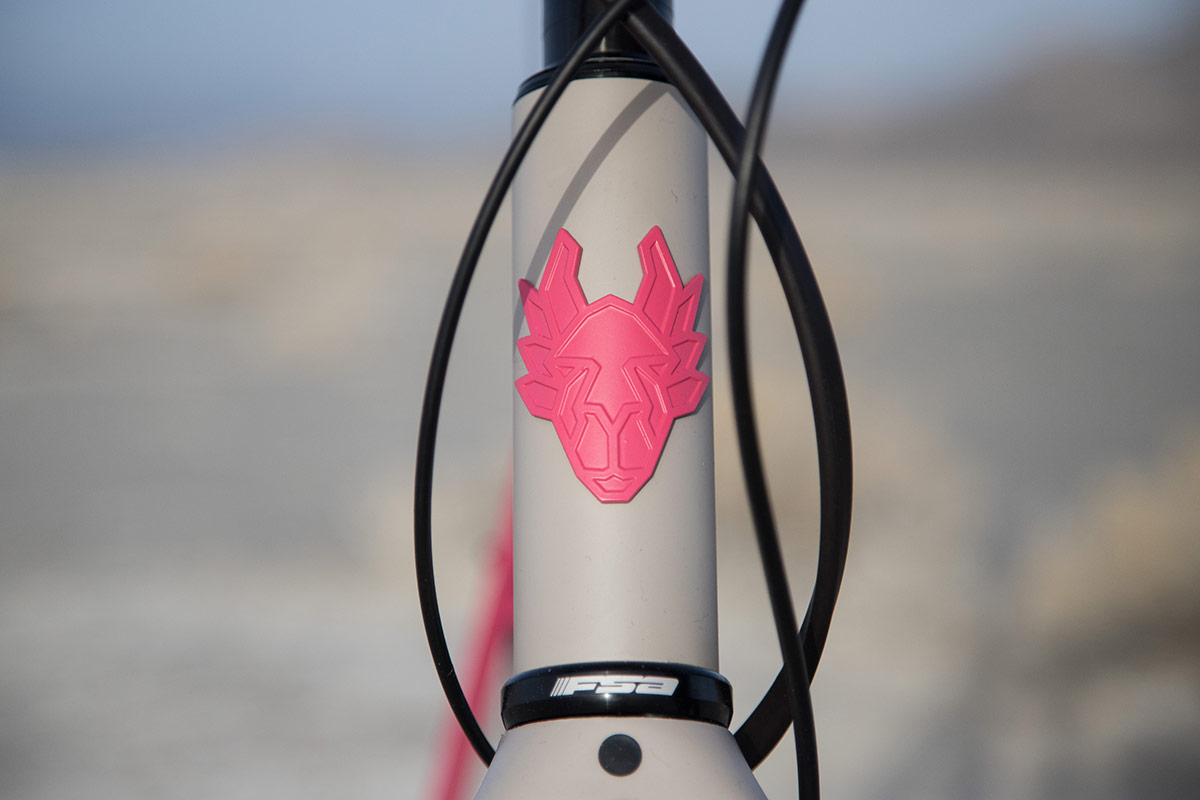 We went with solid painted head badges on our 2019 framesets to make them just a bit more in your face. This pink pops!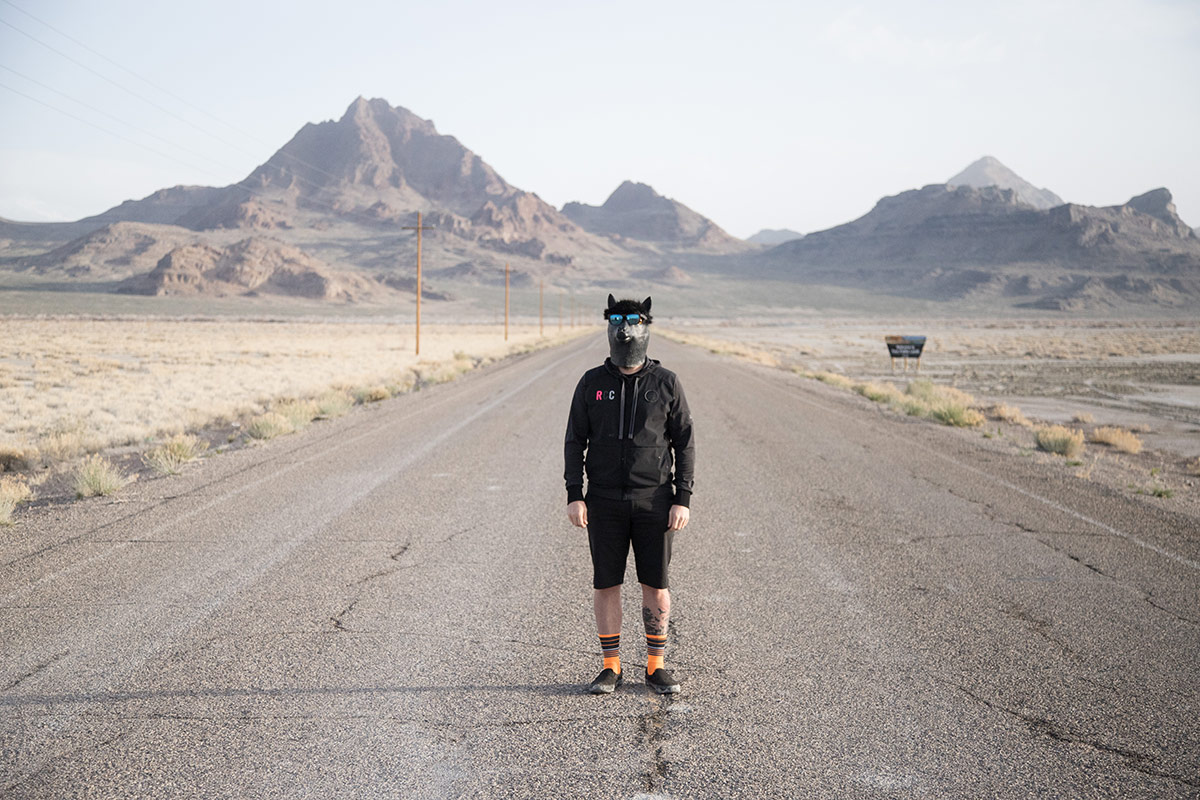 Flaanimal is a mythical winged alpaca AND a creepy dude standing in the middle of a desert road.