Kokopelli trail for a second time? How did we get here? Rodeo has such an unpredictable trajectory. All it was ever intended to be was a way to bikes with friends. That was the start of it in 2014. A half dozen people said "if you're starting a bike team I'll throw my hat in". Everyone in the first days of it all knew each other. We were all just friends here in Denver, road racing, mountain bike racing, cyclocross racing, group riding, and goofing off. It was all very simple for a hot minute, right up until the point when Rodeo went crazy and dismantled my predictable life. I have been overwhelmed ever since. It has not slowed down. It has not even for a second gotten less complex, it has only gotten moreso. A team became a community, the community became a larger community, and then it became a bike company. It's been an incredible ride, one that I am very grateful for, but quite often I miss the simplicity of the early days of what we were doing: The just riding bikes with friends part.
In October 2020 a small group of us friends set out to ride the Kokopelli trail and got shut out by the weather in the La Sal mountains. This last weekend, in April 2021 we went back and tried again, but this time we made it. A few of the original Rodeo guys like Peder and Nick were along for the ride. A few new ones were as well. More than anything I've done recently this trip reminded me of the spirit of those early days of this company. We rode hard, laughed hard, suffered hard, and found new levels of ourselves as individuals learning to move through nature and life.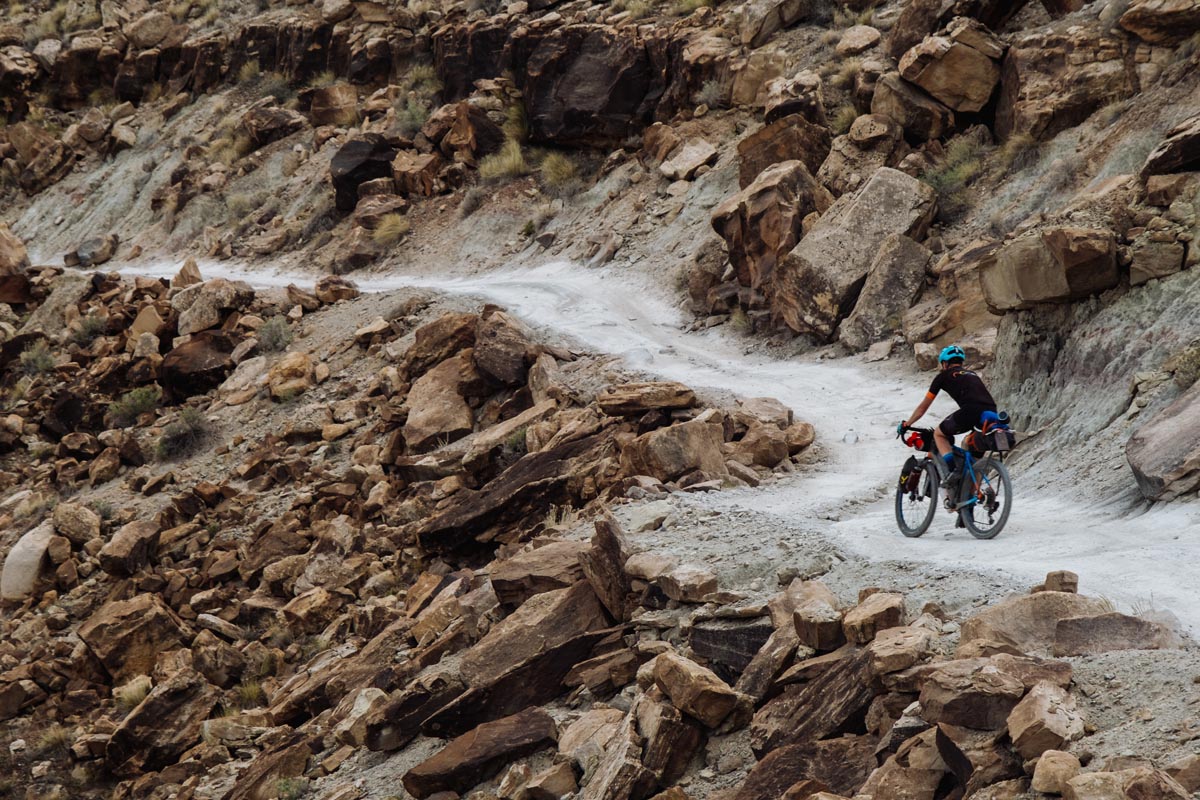 Rodeo is not a company that was early to the bikepacking genre. We don't have a decade or more of pioneering to look back on. Until I participated in the Atlas Mountain Race (AMR) in 2020 I had never camped outside alone by myself, with my bike, under the stars. Prior to that the genre didn't have much appeal to me. No doubt bikepacking was enjoyable on some level but it seemed horrendously complex in terms of gear, planning, and logistics. It also seemed incredibly demanding per time, and time is something I didn't have enough of both with the growing company and my growing family. Maybe bikepacking was for young people, dirtbags, and people who had somehow managed to evade the complexities of life?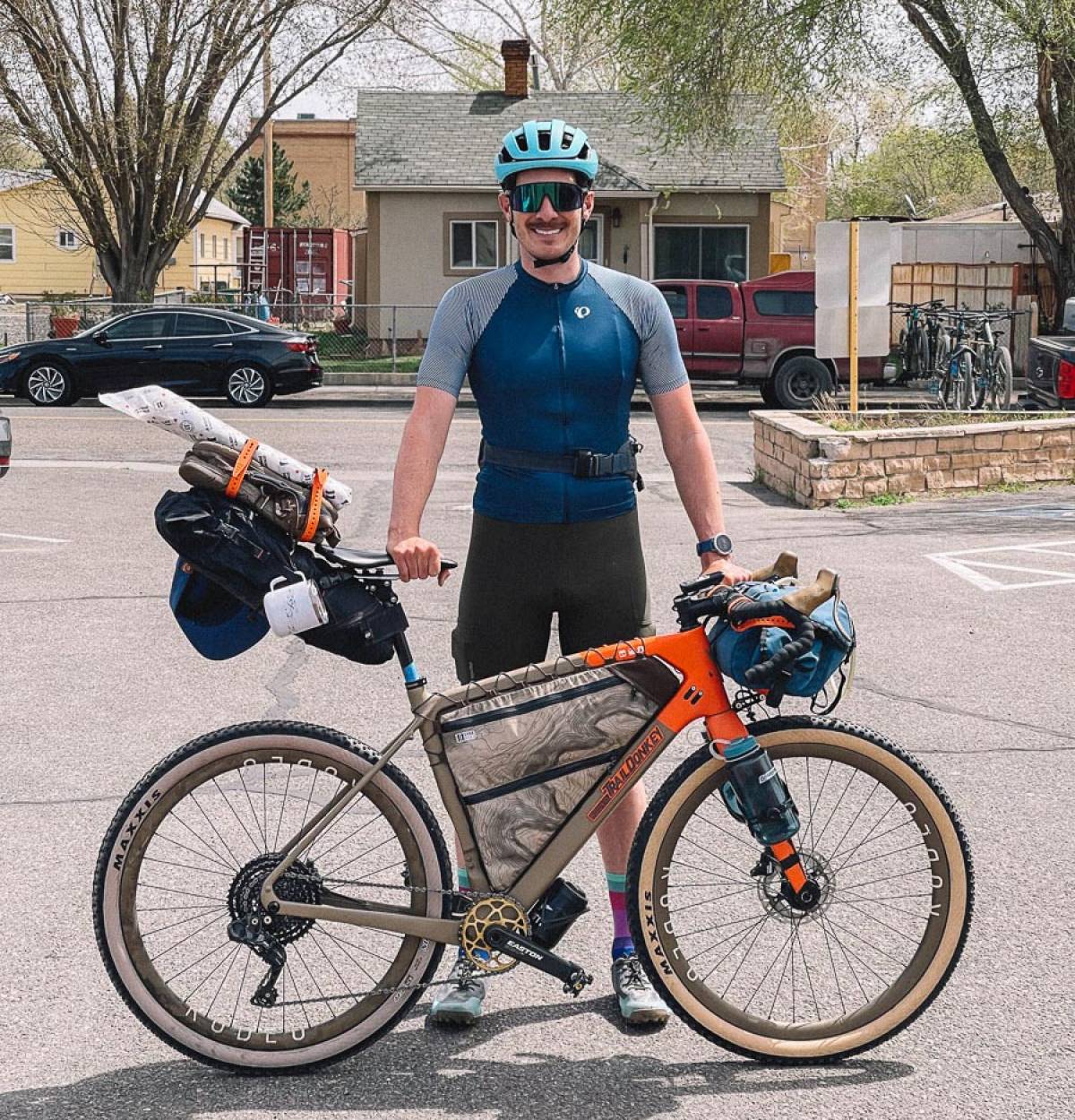 I remember very clearly the moment when I decided to try my hand at the bikepacking genre and I signed up for AMR. Rodeo had been stable for a while and things were running smoothly. I missed the unpredictability and experimentation of our earlier years of the company. I missed the terror of jumping into the unknown to start a company and how that changed the trajectory of my life. Signing up for AMR was a way to reconnect with those early, exciting years of Rodeo. To that effect the entire Morocco experience was a fantastic success. The race was wild, horrifying, invigorating, inspiring, and even very spiritual. It forced me to stretch who I was, to learn new skills, and to find something past where I thought I ended. The older I get the more I realizes that these things are critical to me for feeling like I'm living an inspired life, and an inspired life is the life I want to live.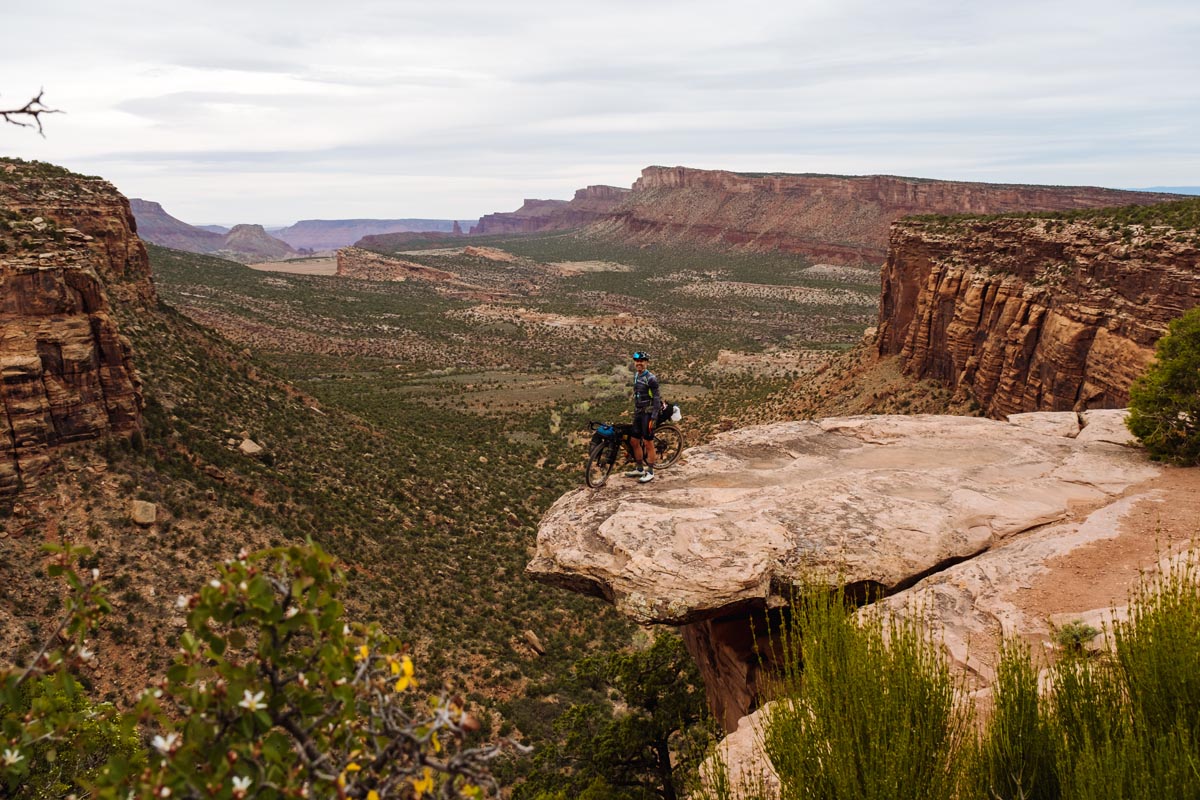 But it isn't enough to live a so called inspired life and feel self congratulatory about it. The real joy isn't about adding to your personal score card of awesomeness as you move from peak to higher peak. The real joy of life is life shared, whether that be with friends, kids, spouses, partners, or really just other human beings in general. The real joy comes from finding people to share that excitement with, to bounce it off of them, and to have it land back in your lap with even more intensity. Excitement begets excitement. Joy begets joy. It's a vicious spiral upwards.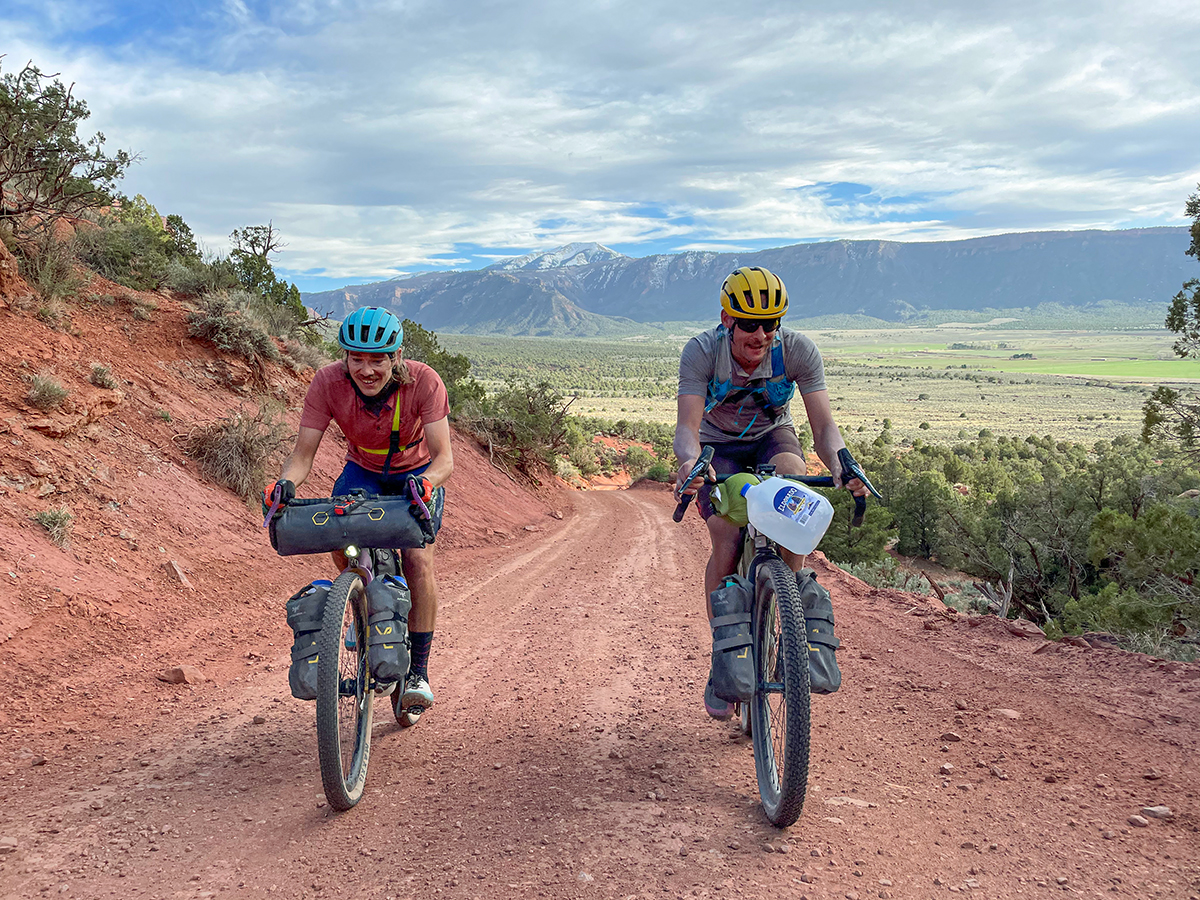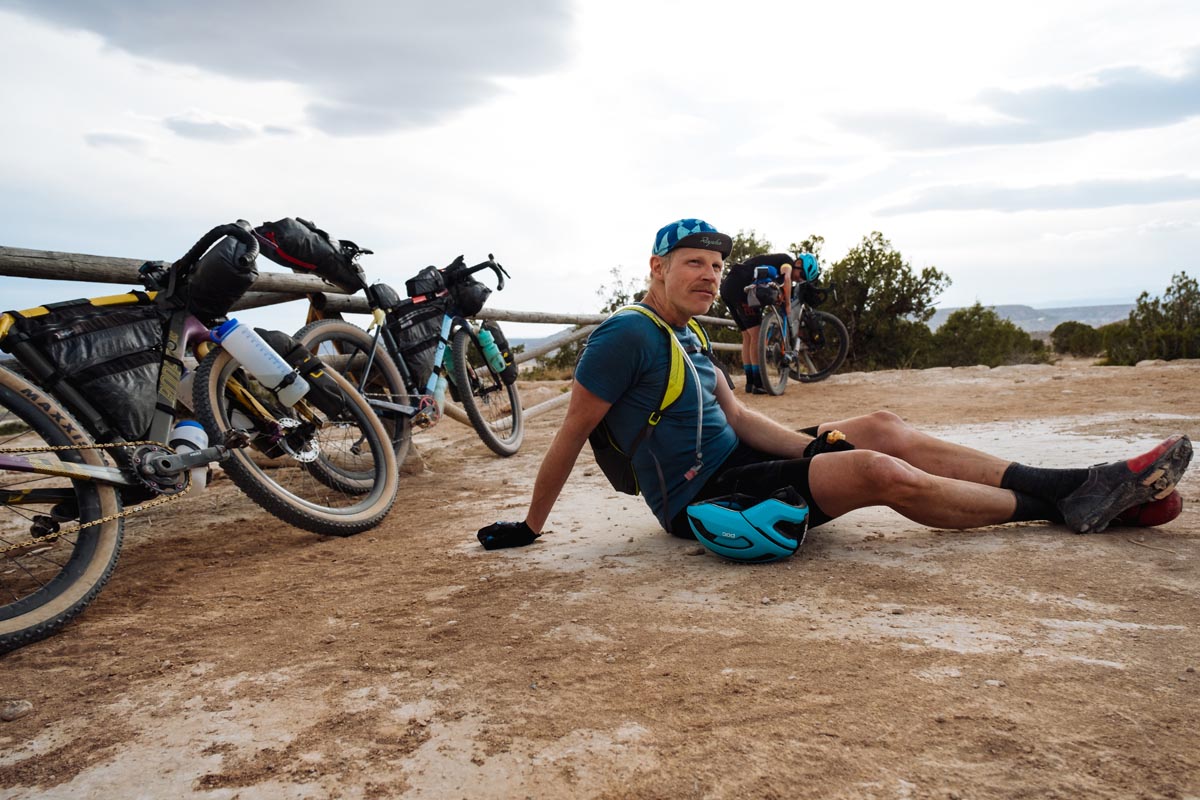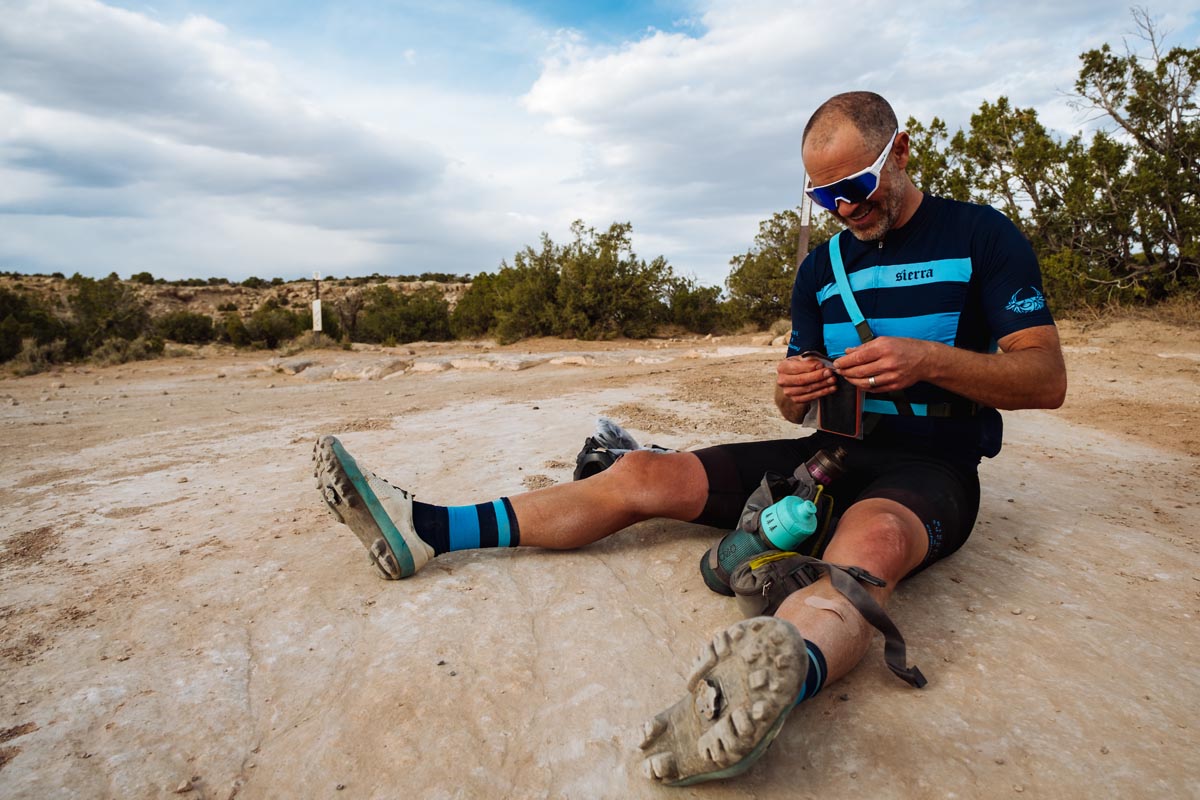 I had no plans to sign up for AMR again. The experience was beyond measure but also impossibly draining physically and emotionally. I was so content from the experience I had at Atlas Mountain Race that I simply didn't want for more. But 2020 passed and with it a truly trying year for all humans. For those with a mindset that wants to go out and engage the world, to explore it and revel in it, 2020 was incredibly claustrophobic. We were all caged. The simple act of living and surviving took precedence. Towards the end of 2020 I saw people excitedly signing up for the 2021 running of AMR and a strange bit of amnesia and envy took hold of me. I forgot the pain of the experience and I began to remember once again the excitement of the unknown, and the terror of it as well. I missed that. Moreover the wounds of the race itself had healed in my body and my mind. There was no chance that I could return to the event in February because of work and family, so I let it be. But in January the race was rescheduled for October and I knew instantly that I wanted to go back. I wanted to return to those mountain tops. I wanted to see that desert again. I wanted to feel those feelings again. I also wanted to share the experience with friends. I shot the AMR organizer a note to get on the waitlist and also mentioned to my close riding friends that I intended to go back. I did not push anyone to sign up with me but I hoped that they would pick up on my hint and decide for themselves that they too wanted to take on an incredible cycling journey. To my excitement a few did, and a month later myself, Peder, Nik, and David all found ourselves on the start list for AMR 2021. (We're also excited that Ashley Carelock from the Rodeo gravel team will be racing Morocco as well!)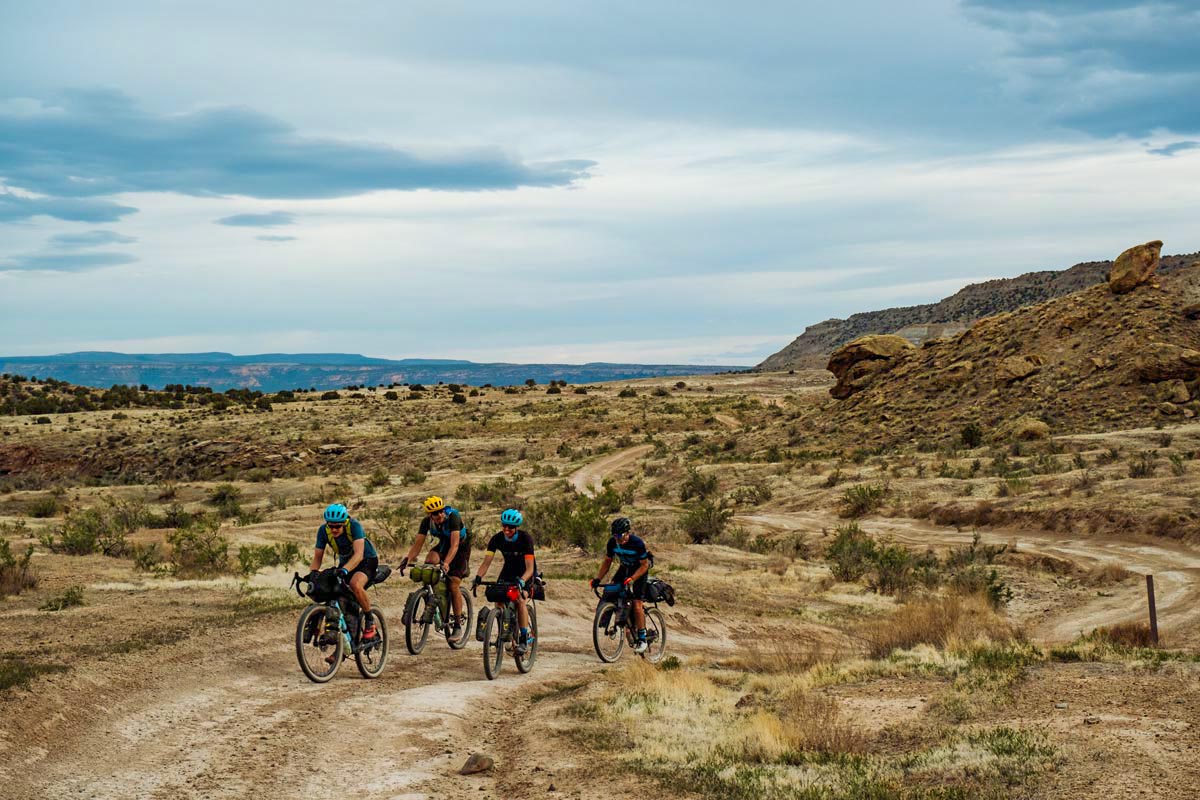 One would think from the title of this entry that this post is about riding the Kokopelli Trail, and it is. But for whatever reason I'm not interested in merely posting a ride report about the gear, course, and conditions of the ride. This entry is about sharing the joy of bikepacking with friends, watching them catch that joy, and then having them pass it back to me with more intensity. This entry is about the fact that riding a bike can be just that: Riding a bike, the mechanical motion. But riding a bike can also be life giving and it can cross over into being a profound force that shapes you. Poetry is merely a bunch of words in a row, yet somehow becomes art in the recitation. A bikepacking trip across the desert might just be about gear ratios, counting grams, psi, and tire selection, but with the addition of friends it becomes poetry. The highs and lows of the day are the stanzas. The act of being out there in the true wild begins to transcend the act of doing the route. Guards drop slowly, egos get set aside, the real people that we are start to eek out through the cracks of our real life facades.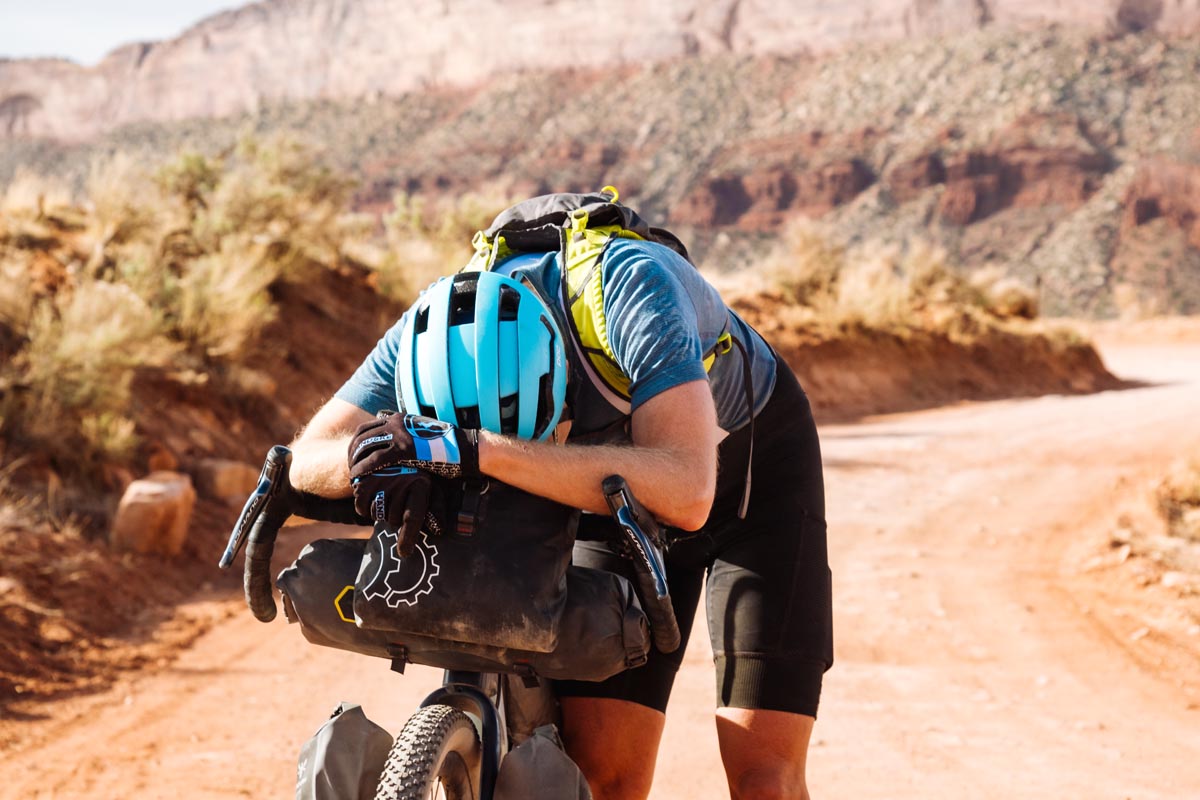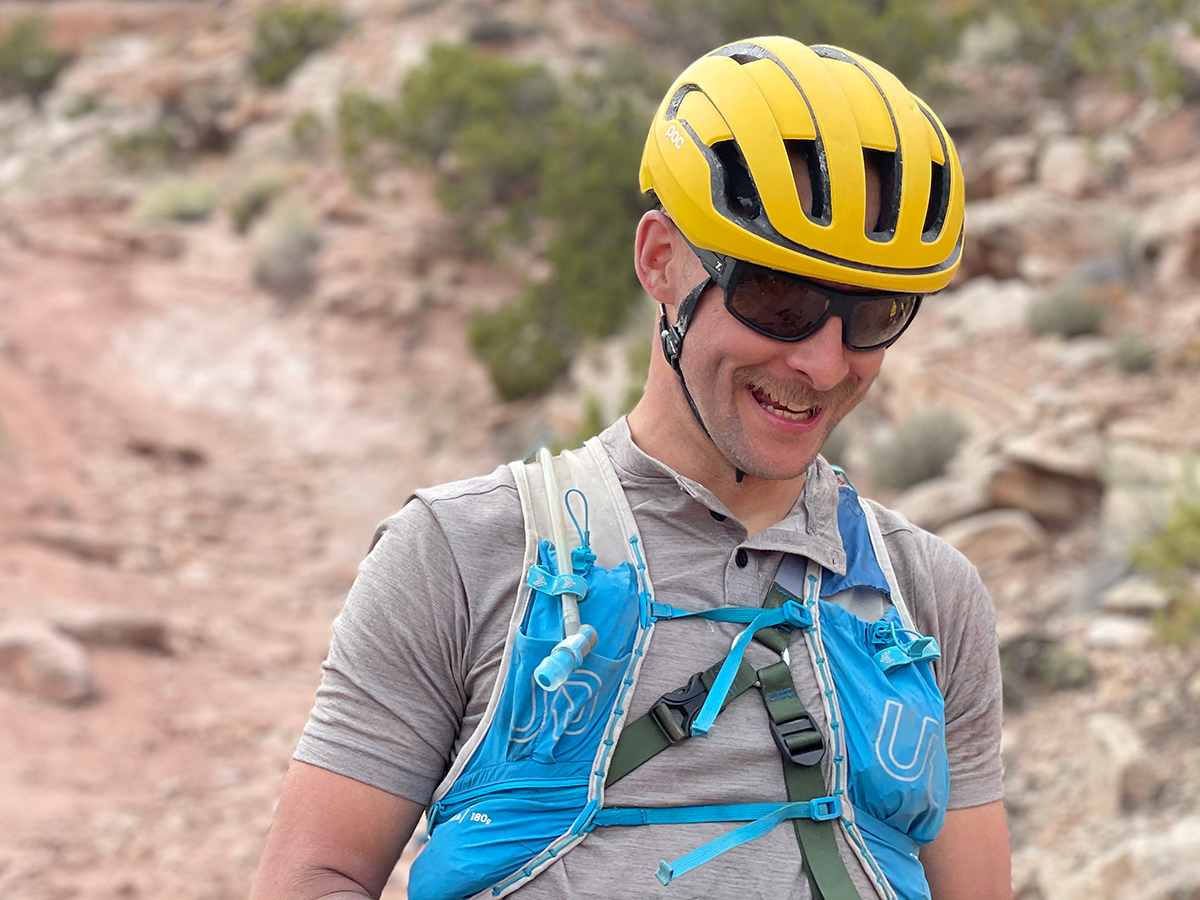 I touched these feelings times one hundred in Morocco. That race split me wide open. I'm still trying to figure out why. But in the meantime I'm so excited to be sharing these themes with friends as I invite them to experience the same things I did in Africa. This Kokopelli trail ride was the first bikepacking trip for Peder, Bryan, and Travis. For David it was his second trip. For Nik – well Nik is quite the veteran now. I've also got a half dozen significant outings under my belt at this point. But veteran or no we were all dismantled bit by bit by the wonderful Kokopelli terrain. We sampled the highs of ripping down dirt roads at 45mph. We experienced the lows of mechanical setbacks, brutal headwinds, and self doubt. I was amazed that no matter the relative fitness of each rider in our group each person experienced waves of strength and surged off the front. Each person including myself also had to process getting spit out the back of the group where we each toiled alone in the midday heat and the darkness of night. Humility is a lesson taught by this discipline.
Bikepacking is a sublime genre of the sport, one that Rodeo will continue to lean into. A jaded observer would opine that we have no choice but to move where industry trends take us, and indeed the industry is taking more and more note of bikepacking. But I'm not interested in industry trends. I'm interested in the limitless possibilities for new routes, new sunrises and new sunsets. I'm interested in experiencing it not from my desk, but for myself. I'm interested in watching my friends look over at me as we ride along a dirt track and exclaim "this is incredible". And when they say that I will know exactly what they are feeling.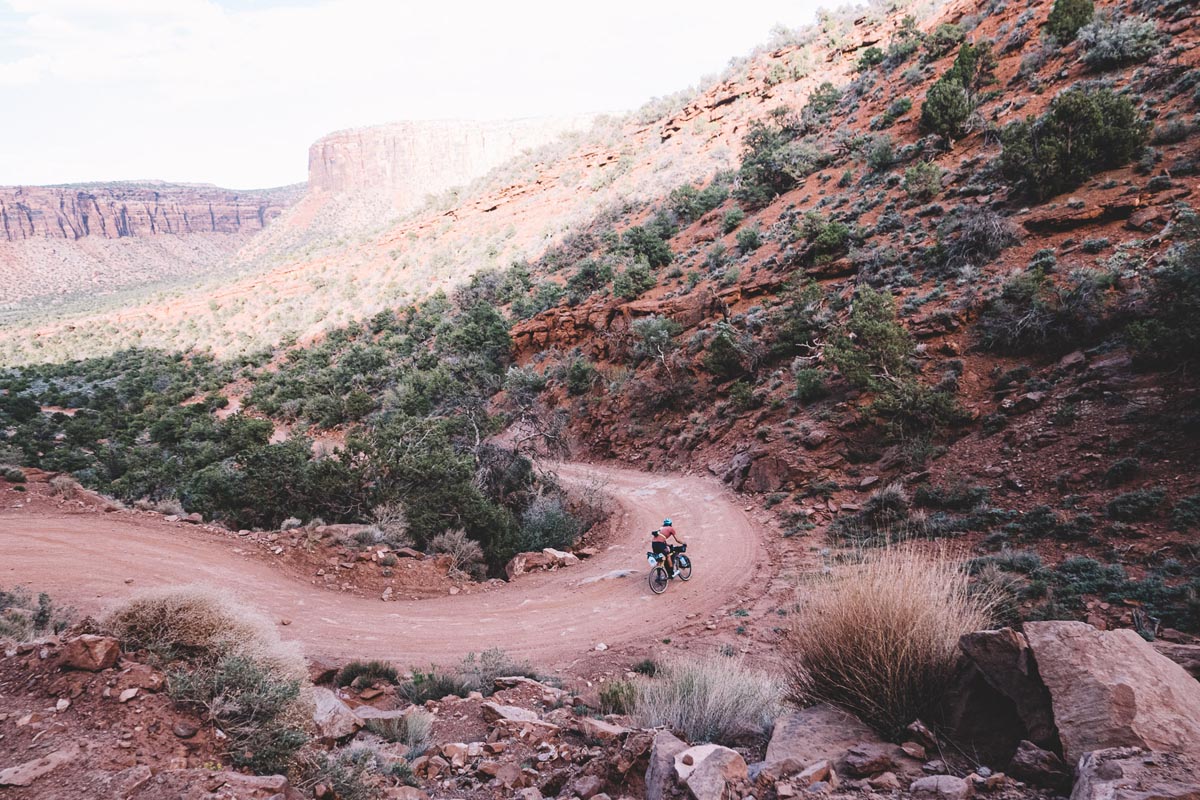 This is the live wire. Other people will find it in different ways but quite often I find the live wire on a bike, at sunrise, with an impossibly long and difficult day of riding ahead of me. Why is that? Why do some people see poetry in it like I do and other people only see suffering and discomfort?
We rode our bikes from Fruita, Colorado, along the banks of the Colorado River, over hills, over rocks, through the wind. We climbed mesas. We skidded down trails and piles of rocks that barely deserved that name. We had a hub explode and Brian had to go home early. We fell short of our mileage goal on day one and considered changing the plan. But then we pressed on into the night and reaped the rewards of not giving up. We cooked delicious re-hydrated meals over tiny stoves. We slept in the open air and inside tiny ultralight tent homes. We cleaned and re-lubed our chains a thousand times. We helped each other out. We waited for each other. We shared food and coffee, encouragement and empathy. We followed the little signs with the Kokopelli flute player frozen mid-dance. We learned to think and move not as individuals but as a group. We whooped and yelped on the descents, at sunset, as the sun hit thousand foot cliffs just-so. Something inside of us responded to the impossibly ancient formations that we were passing through. Westwater. Dewey Bridge. Rose Garden. Onion Flats. Hideaway. The La Sals. Sand Flats. Moab. The places all had names but those names will change over time as new people decide afresh what to call them. The dots on our GPS screens took us from one place to the next. Each night a nearly full moon illuminated the landscape in a light almost as bright as day and our eyes struggled to make sense of it.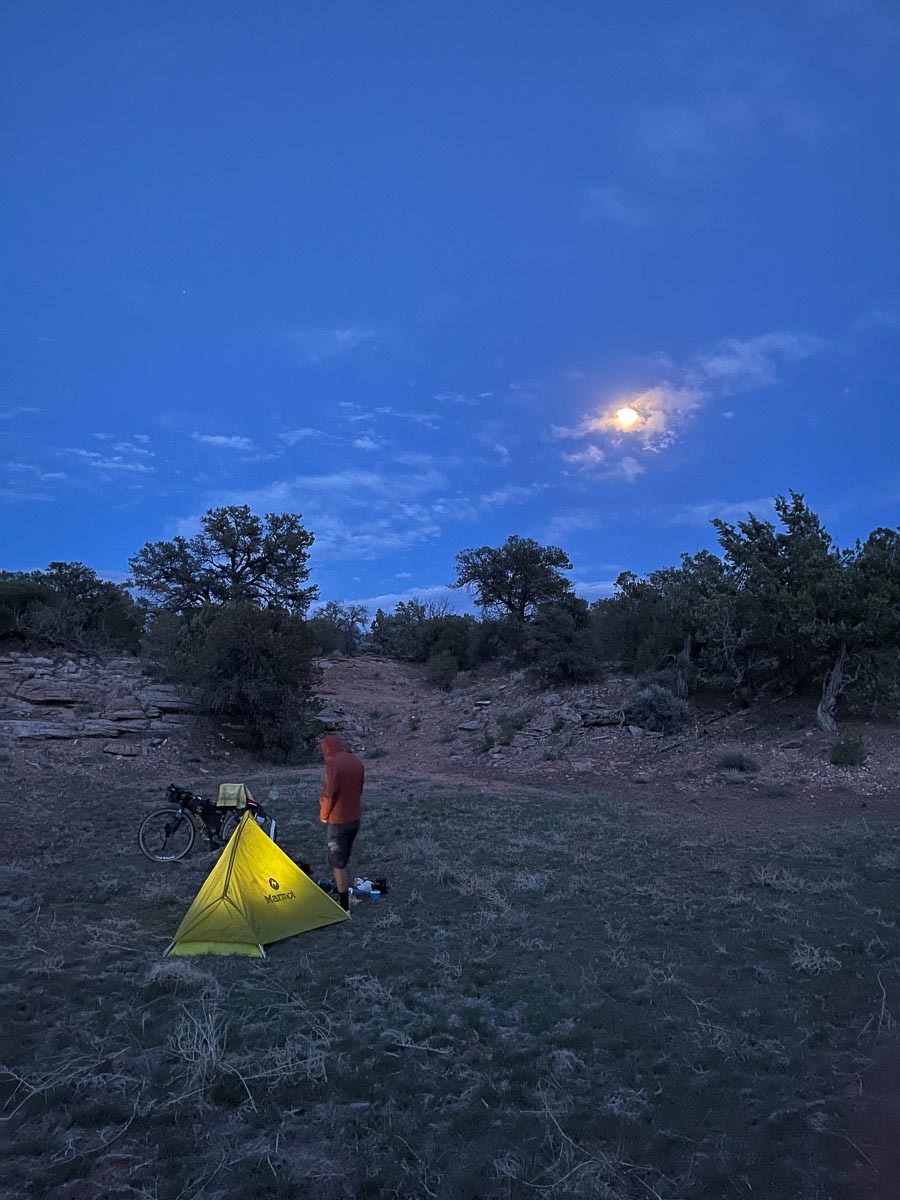 We completed the Kokopelli trail in three challenging, rewarding days of bike riding. 150 miles. Almost 20,000 feet of climbing. We were granted access by the weather up and over the La Sals unlike our previous attempt. The Koko box is checked and we've got our sights on searching for what is next. If all goes well we will line up at the starting line for Atlas Mountain Race in October. By then we will all be veterans, newly minted or otherwise. That race itself must be ridden alone and that is the magic of it, but the journey to the starting line will absolutely be shared and spent together.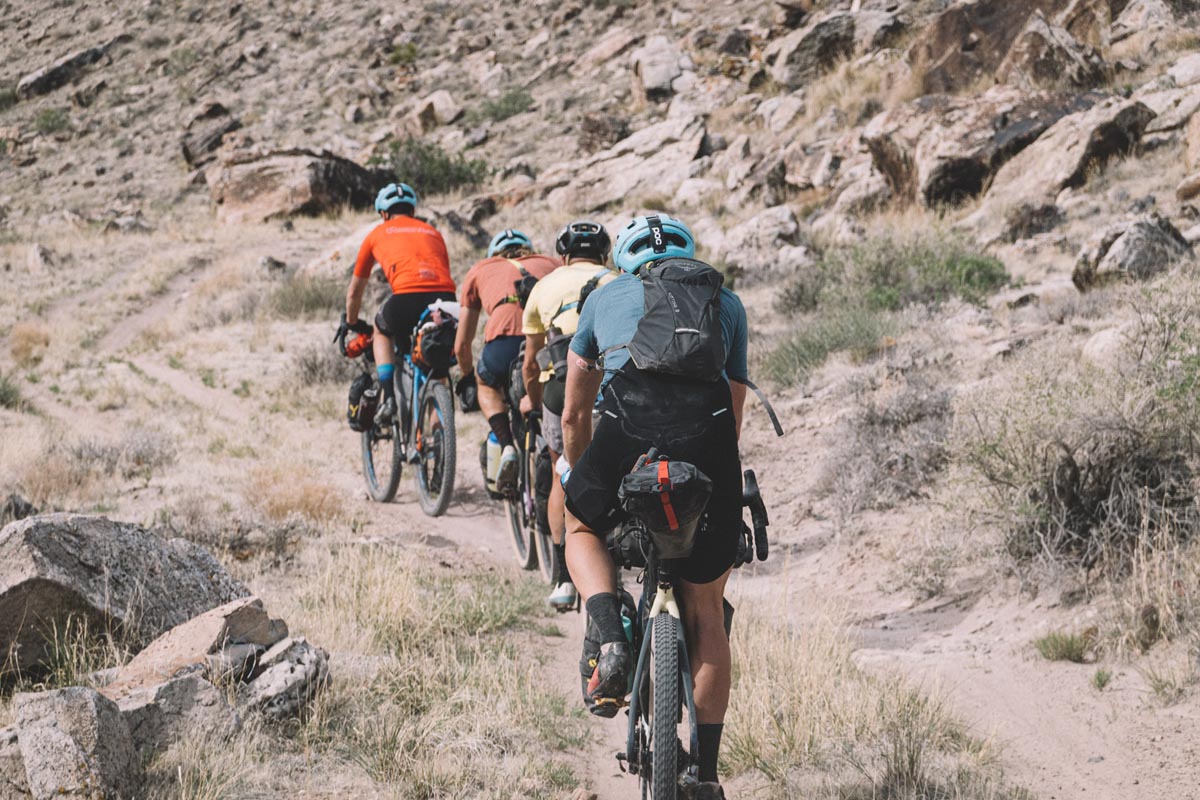 Someone online after the ride asked "Do you need an expensive high end bike to do the Kokopelli trail?"
To that I say "no". All you need is a reliable bike, some comfortable clothes, a little shelter, some good food, water, a plan, and hopefully some friends to go with. Less is probably very much more. Don't let the details and the minutiae keep you from heading out for the first time. Find a mentor. Start small. Gain confidence. Once you start my guess is you'll get hooked. Poetry can be dense but the more you read the more you unlock it. Once unlocked the rest is art.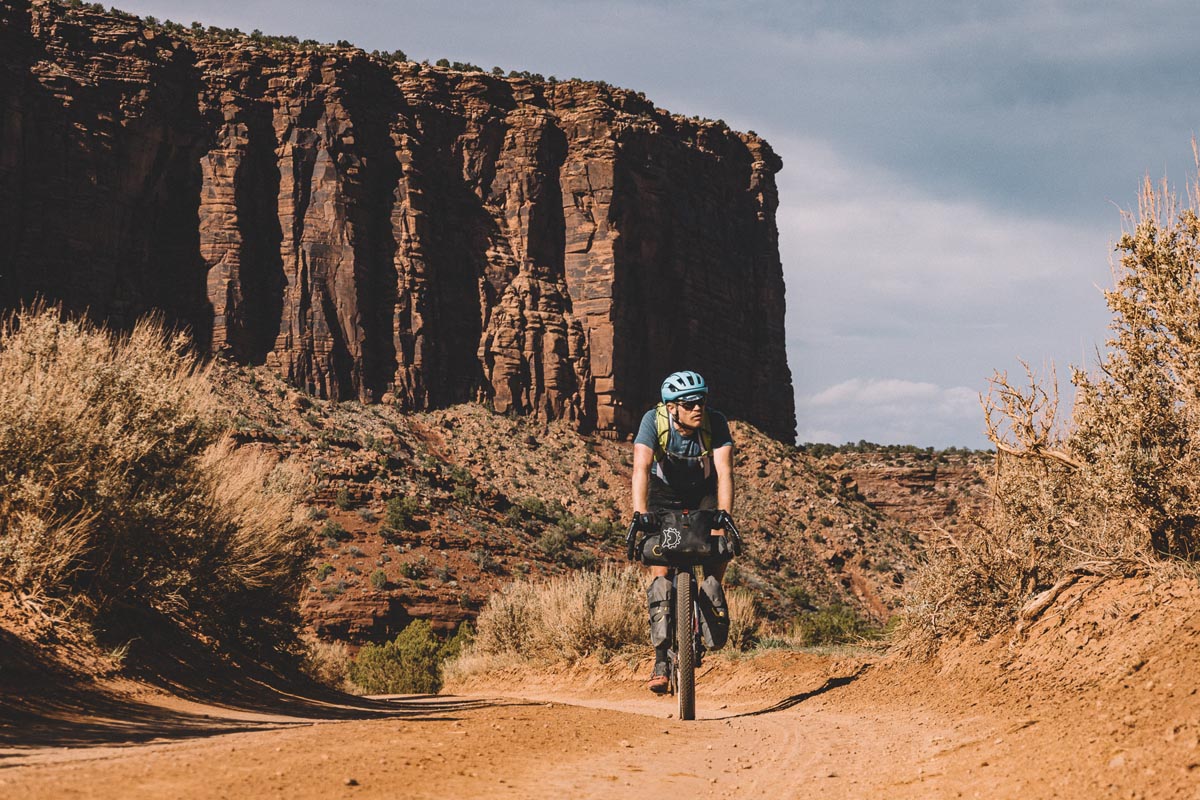 Video Documentation
While out on the Kokopelli trail I made it a point to document as much as possible from my cell phone so that we could bring as many people along on the ride with us as possible. It was super fun sharing the videos in our Instagram stories. The response from people watching was a blast. We got a lot of feedback that people felt like they had come along. I wasn't able to download all of those instagram stories but I did combine all of my clips into a single timeline for posterity. This isn't polished like a film, but its rawness might actually reflect the days better than a more artfully done video would. I hope that it can help show what our experience on the trail was like and even help people understand what to anticipate if they do the Kokopelli trail themselves.
Questions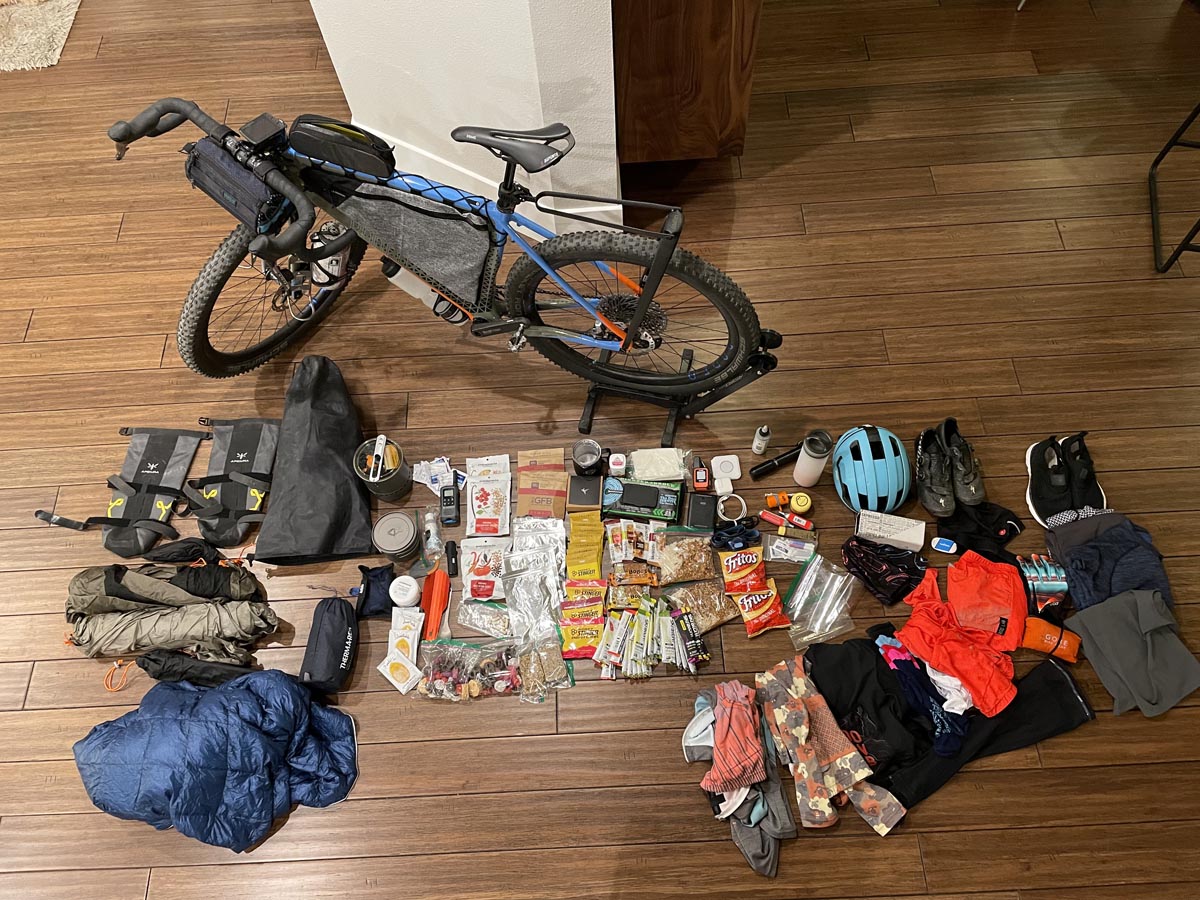 We had a bunch of questions about the Kokopelli ride that we answered on our Instagram stories. We're sharing them here for posterity. Click through the gallery to see them all:
Route