Hey there dear reader! Please let me to (re)introduce myself. My name is Stephen Fitzgerald, and I'm the Intern In Chief around here at Rodeo, which means that I sweep the stairs, ride the Donkeys, wipe the counters, and also try to run the whole operation on the side, with the help of six or seven other rad humans.
It's been on my mind since about 2020 to start doing regular newsletter updates, and since exactly that moment that I first thought of the idea, I've also been putting it off. Until today! Today I'm doing the thing.
Chapter 1: Housekeeping Items!
My goal for the Rodeo Newsletter is twofold. First off, I love the idea of speaking directly to our community of friends, bike owners, and cyclists that are spread far and wide. My second goal is to do a bit of an end-run on our typical social media channels. I think that Rodeo should be able to speak directly to anyone who is interested without going through filters or algorithms, because those same filters and algorithms are so fickle.
Another goal I want to have with this newsletter is to be a bit more personal and "behind the curtain" with newsletter readers. Rodeo is a small company made up of passionate humans, and this newsletter will be written by one of those humans, not by a marketing department. Inversely, if you every want / need to reach out to me to send some feedback or be in touch with something related to Rodeo, please feel free to email me directly at intern@rodeo-labs.com.
Chapter 2: Winter and Spring riding.
Here at Rodeo HQ we started off 2023 with a very nasty, cold, and snowy first few months. Getting out for rides was tough. There was a bit of a wet blanket feeling in the office in that regard. Almost everyone at Rodeo commutes to work by bike many or most days of the week.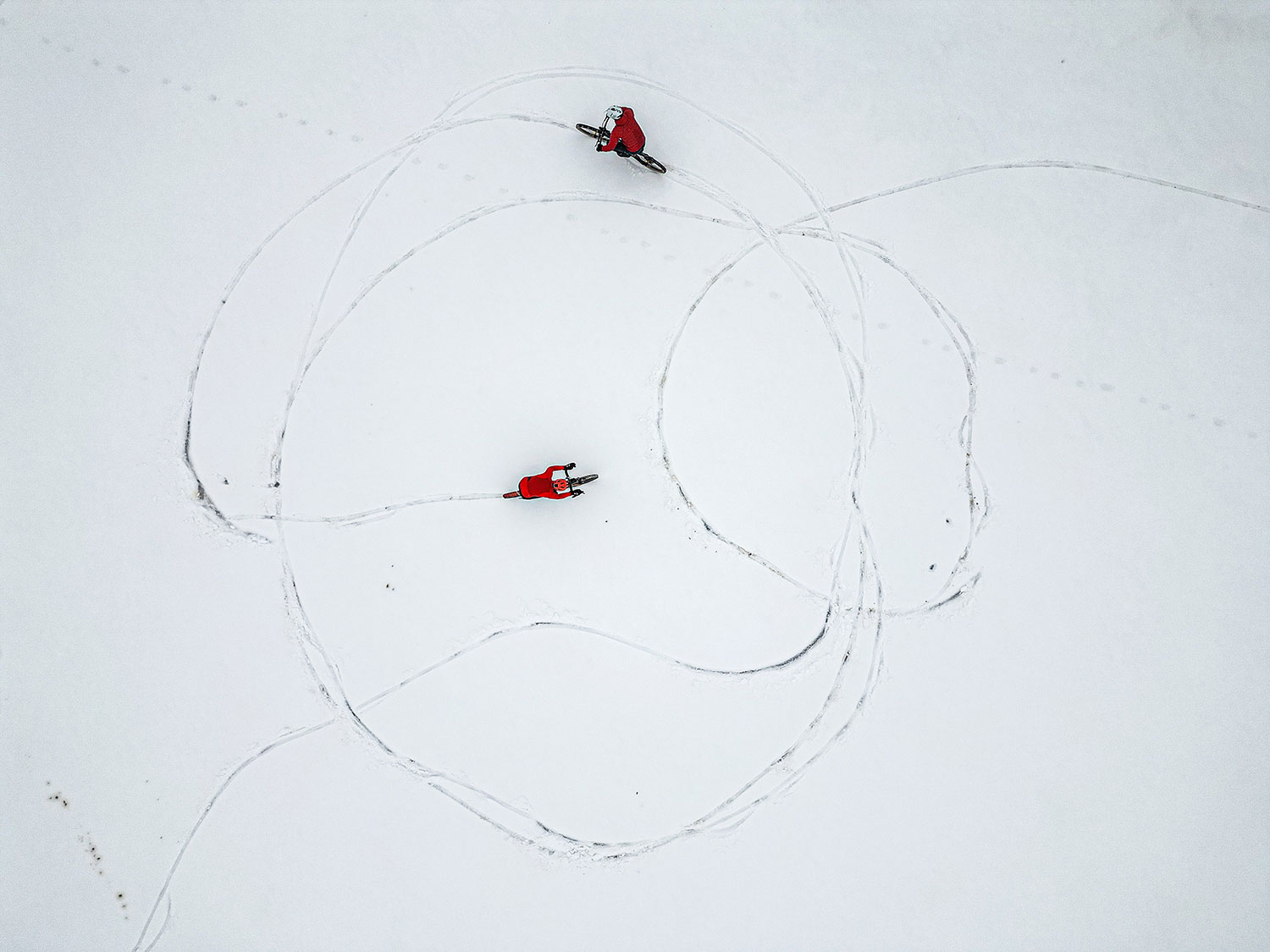 I think it contributes to our overall mental state to get a few or twenty quiet miles under our belts before the bike builds, paint booth, and inboxes fire up. When we don't get those miles things start to feel bleak! One thing that snapped me out of the winter funk personally was an invite from Bobby at Mid South to come to his race. Bobby has an amazing ability to reach out and care about people. If you think his public, blindingly nice persona is hype or fabricated, I can assure you it isn't. When he texted and said "are you coming?" it lit a fire under me to get out of my personal slump and start riding my bike more just so I could be ready for race day! Some people like to hate on races, and I totally get it if races aren't your thing, I but I love races because they gather the community and help you set goals for yourself that you might not have otherwise set.
Our very own Cameron was at Mid South as well, and he must have eagle eyes because he spotted so many Rodeo people and Rodeo bikes that I myself missed. Here is a gallery of his snaps:
I recorded some Instagram stories from my own ride out there that day, during which I experienced the complete range of emotions from nerves, to joy, exhaustion, to post race bliss. Mid South was good times and we came back to Denver charged from that one! Special shout out to our awesome house hosts, you know who you are. We love you!
Sometimes in rides or races I record these video stories and post them to Instagram. I'm going to start uploading more of them to the Rodeo Youtube channel.
After The Mid South it was back to winter / spring weather doldrums again for a bit. The struggle is rea! But I was able to take TD4 to White Rim for my yearly trip and absolutely loved it. The desert is an amazing place for quieting the noise of the world down and thinking. The desert is also an amazing place for testing your pre-production TD4 on a route that you've taken all of the other Rodeo bikes through. Here is a video I made of my solo ride at White Rim, and following that is another photo gallery. I didn't take as many photos of this trip as I was trying to put up a "quick" time for the first time.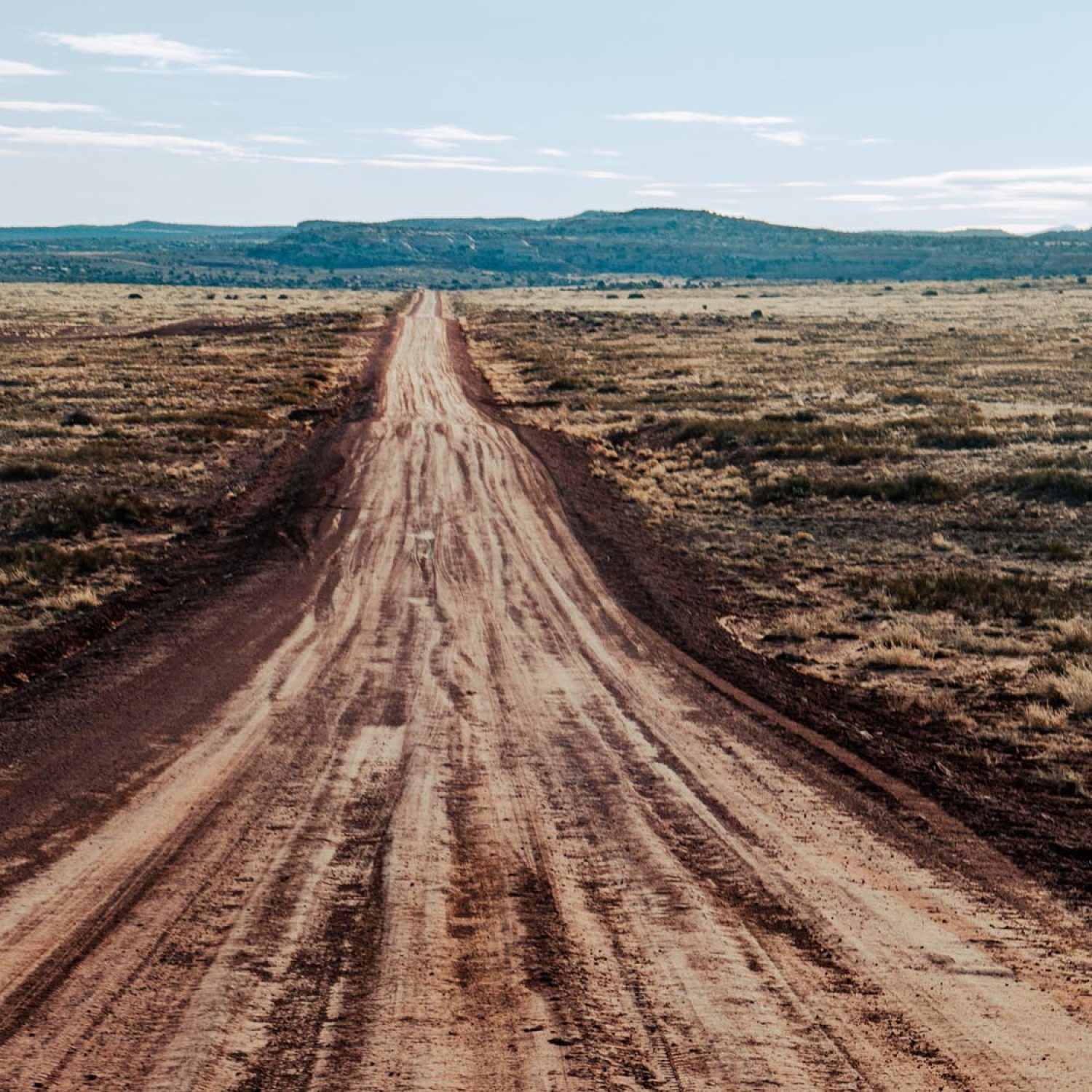 Chapter 3: N-1? Is that really a thing?
A common question in our inbox or direct messages is whether or not you can really "do it all" on one of our bikes.
"Do it all" means ride gravel, road, and trail on the same bike. I'm quite happy to say that yes, it really is possible, and it is also fun. As I rode along on the very bumpy Kokopelli I was struck that this was the identical bike I road ride to and from work daily, and on local fast road group rides, with just a change of wheels / tires. After one of these road group rides last week we hit the coffee shop for some catching up, and I picked up my friend Lucas' Factor aero road bike. To my surprise his bike didn't feel any lighter than my Donkey. For sure there are much lighter road bikes out there, like the Aethos for instance, but modern aero road bikes in general don't seem to be that light a lot of the time, or at least not much lighter than a TD4. Matt, the owner of Ridge supply noted that his racy TD4 was lighter than his Venge, which by the way he sold because he didn't need it anymore after he got the TD4. I would think that riding a gravel bike across a wide range of conditions would be accepted "settled law" by now, but as I mentioned it keeps coming back up in emails and phone calls and DM's online, and honestly I'm even still amazed myself that modern bikes can be so versatile. Any do-it all bike will give up a little bit of function or edge to a single purpose bike, but for most of us we never ride our bikes to their limits, and we never need to take advantage of thoroughbred race bikes. In that scenario a Do It All bike such as the bikes that we make really can check all the boxes.
Chapter 4: Speaking of bikes? Where are the Rodeos?
Right at the turn of the year we had almost every Flaanimal steel and Flaanimal Ti frameset size in stock, which was maybe a first in our history. I felt pretty good about that! When you wanted a metal Rodeo you could just get a metal Rodeo! Eventually 54 and 56cm frames went back out of stock on steel, but those will be back in stock in about a week from now, in the middle of may. (I know this because the refresh batch of Flaanimal frames are at Port of LA as I type this). Once those are here we will be able to ship any size Flaanimal frameset within 24 hours, and complete builds should take less than a week unless you do something crazy custom. That is a whole lot better than the delays we were seeing in 2020 through 2022!
TD4, however, has not been easy on us, or on customers. I wrote extensively about that here:
TD4 is oh, so close, with the first small shipment of production 58cm frames arriving this week, but it has been such a grind getting here, and we still have some grinding to do before we get caught up on pre-orders. The "why" is pretty simple: We set optimistic expectations in response to optimistic lead times that we were given by our suppliers, and even though these are new suppliers with much better track records than the days of yore, they still have had setbacks getting volume production up and running. No doubt we threw them some curve balls with small details that we kept tweaking on the bike for the sake of improved function or durability. Each tiny change set off a cascade of small delays, and those added up to a month or two of total schedule lost. Greg here in the office takes the brunt of the frustrated emails and phone calls from customers, and he shields me from some, maybe a lot of it, but I still feel the disappointment in my gut, and it's gnawing me to the bone. It's gnawing customers as well. Here's an email that I got on Friday last week:
Rodeo,
I have gone back and forth on sending this email because I'm not sure what the point is considering there isn't much Rodeo can do. But I guess if anything I'd like to emphasize please stop over promising and under delivering. I went back and forth for months after the TD4 came out because my friend picked up a Flaanimal last year (at my urging, I believe rodeo builds rad bikes) and waited months and months past when he was told he'd get his bike. We live I Alaska and our riding season is short, but I like what you guys are doing and I've read the journal, Instagram from Steve, listened to the podcasts. Everything pointed to a company that had learned from its mistakes, yet here we all are waiting on bikes and frames. If I hadn't purchased parts that are incompatible with the other frames I looked at, I'd cancel my order, unfortunately I'm attack with parts that go on a bike that isn't here. However you can pass this up the chain please do, I'd find it very hard to recommend or buy another bike from Rodeo at this time.
Cheers,
Customer
So, yeah. That's at least part of the TD4 situation these days. They're late. Not 2021 late, but more than a month off right now, and that's awful.
Even if we are being let down here and there by our suppliers, we bear the responsibility of letting the actual customers down, and we've done a fair bit of that with TD4 delays so far. Thankfully not every customer is frustrated or let down. Many of you already have other bikes, and set your expectations to "It'll be here when it gets here". It has been nice to have that weight off of our backs.
As I had mentioned in that TD4 update, TD4 is definitely the most ambitious bike we've ever developed, and the first that we've developed in house. In retrospect it is almost tempting to wish we had designed a simpler bike with fewer features and capabilities, because that would have made for a bike much closer to on, time, or perhaps even exactly on time. But for some reason we seem to have a fascination with super versatile, feature-loaded bikes around here, and that has taken a tax on our calendar.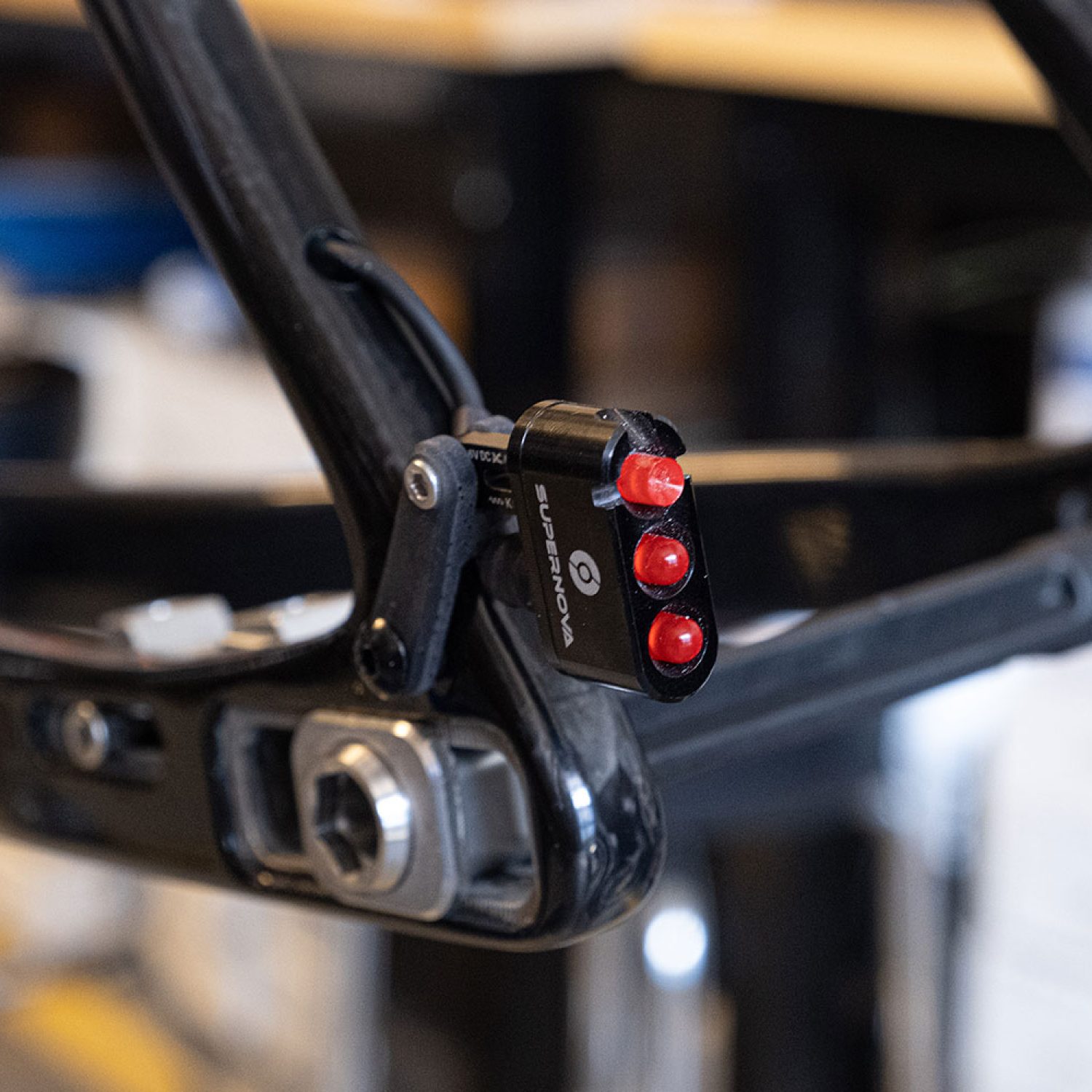 The silver lining is that this week the very first 58cm frames are going to land, and we get to deliver some customer bikes even as soon as Friday. More 58, 56, and 54 frames are complete at the factory, but are waiting on a single bonded piece of the rear slider system before they can ship. For the foreseeable future we're paying some huge air shipping transport costs to fly them in as soon as they are completed. A part of me cares about how much money we will light on fire to do air shipping, but the bigger part of me knows that we need to spend whatever it takes to cut any possible time from TD4 deliveries, so that is what we're going to do. 52cm and 61cm TD4 could stretch in to July at this rate, because those sizes were the last to go to tooling. But at least those sizes won't see the hardware and production wind-up delays that the earlier sizes have seen.
Before dust settles on TD4 We will probably get a number of more frustrated emails, and a number of people may cancel orders, and that will HURT, but the only way through this is forward, and once we make it over this hump we're setting our sights towards building in-stock inventory of TD4 so that, just like with our metal bikes, we can ship in days instead of months. It's funny: I can tell that Rodeo the company wants to grow, and it wants to stretch it's legs and run. The day it can do that is the day that we solve our supply chain issues and serve customers better.
Having put so many personal miles and adventures on TD4, I do know that the bike represents a huge leap for Rodeo, and for those that are able, the wait will be worth it.
Chapter 5: "Do your bikes support UDH?"
UDH is Sram's new-ish Universal Derailleur Hanger system. It started years ago with a simple Gen 1 design that promised to standardize derailleur hangers across all bikes. By any measure that is a noble goal! As it turns out, the first draft of UDH was just buttering manufacturers up to make frames compatible with what was coming next: UDH "transmission" groupsets. What is a "transmission"? It's just a groupset, but with a cooler name. The first of these new drivetrain / transmissions was released last month in the form of the new Eagle AXS. Initial reviews look good! But here's the thing: Our frames don't support UDH yet. We knew that UDH was coming, but we've chosen not to integrate it into our bike designs just yet. It could be a proven performer over time, but one big thing has me sitting on the fence: Its performance in endurance and ultra endurance riding and racing is unproven. By all accounts from Sram the system is stronger than a standard derailleur hanger, because it integrates derailleur mounting into the frame / axle interface in a robust way, and it also tucks the derailleur out of the way to make it less prone to crash damage. But, given all that, what happens if the derailleur still gets damaged? What then? Well, from what I can tell, your adventure would be over at that point. To make an analogy, the system seems a lot like carbon wheels. Carbon wheels rarely bend or sustain any damage at all. Aluminum wheels tend to damage easier but they bend and can be trued and bent back in many damage scenarios. But with carbon wheels, if you do manage to actually break one, there is really no repairing it. It will CRACK loudly, and die abruptly. Is the same true for the new UDH? Will it be really really awesome and hard to kill? Probably. But if it does die what then? With the old style derailleur hanger, the hanger was often the sacrificial part of the whole system that would bend or snap, usually before the derailleur would be damaged. So you could bolt a new hanger to your frame, bolt the derailleur back on to that, and get back to your ride or trip. I've done such a trail side repair a number of times. With UDH we just don't know yet if Sram's vision is the best vision for the entire industry, or if Sram's vision is simply the best for Sram. It could be that SRAM is genuinely making a better overall system, or it could be that SRAM launched a proprietary new drivetrain system and uses that as leverage with big global bike brands, forcing product planner's hands at the OEM level to take a stronger drivetrain position in the fight against Shimano, et. al. I honestly don't know Sram's true motivations either way, but I'm fine sitting this first round out until we have a more complete picture of real world performance.
In the background we're looking at a UDH slider retrofit for Flaanimal, because it could prove to be as easy as a new drive side slider, but we haven't fully designed that part yet, much less tested it. For TD3 there will never be a UDH solution, and for TD4 a re-tooling and redesign of the entire rear triangle of the bike would be nece$$$$ary if we chose to adopt it.
This begs the question: WHY go UDH at all? We've gotten countless questions from potential customers who are curious or anxious about it. But where does the sudden need to be first to market or adopt the new system come from? I think there is some FOMO at play here. By default anything new is thought to be better, and we all fear being left behind with the old junk when the shiny new stuff comes out. But here's the thing: The old junk isn't junk at all. Standard, non-UDH derailleurs are awesome and perform so well they almost seem like magic. I run standard non-UDH AXS on my TD4 and it boggles my mind how crisp and consistent my shifting is. Why the sudden need to ride the wave of the new-new? I realize that feeling is out there, but we're not jumping on the hype wagon until we know more. Standard derailleurs will be available for many many years to come, and maybe even forever, just as they have been for many decades until now.
Chapter 6: Cool stories we've told recently./
If you haven't been listening to the Rodeo Podcast lately, I highly encourage you to check out this three part series that Logan Jones-Wilkins has worked tirelessly on, regarding the current state of gravel events and racing. Logan interviewed more than a dozen race directors for this series, and really worked to understand the origin stories and motivations behind North American racing scene events large and small.
If you don't follow the Rodeo Podcast I highly recommend browsing our episode library. We've talked with many fascinating people and have covered some really cool subjects in the last couple of years.
Also on my list of great stories to catch up on is one from our own Rodeo community. Brynn Cafazzo's journey is a multi-part series detailing the events that can take us away from our bikes, and the forces that also bring us back to discovering them again. I first noticed Brynn from photos they were posting in Instagram, and it seemed like there was a really great, really human story happening there, so I invited Brynn to contribute to the Rodeo Journal, and they did! This totally made my week last week.
Stories are the best part of Rodeo. We get caught up in building and selling bikes around here a lot, but the stories and the adventures are what started this company, and they are still the part of it all that I love the most. I look forward to the rest of Brynn's story in the coming weeks!
Chapter 7: We build cool bikes too!
Most of the exceptional builds we do here at Rodeo land on Instagram and Facebook instantly, but, per my opening paragraphs, we don't want to depend on those outlets when showing the world the rolling and function art that leave this building, so we are posting more of our unique builds to the Rodeo Journal as well. If you've not seen these builds, I highly recommend checking them out:
Chris's flat bar / drop bar switch-up Flaanimal Titanium is one of the most versatile builds we've ever done for one of the most versatile riders we know.
This naked carbon and copper leaf TD4 build is one of the most classy and beautiful bikes to yet leave The Lab.
And here's a gallery of the latest build we delivered: Our very own Greg built this incredibly well specced and finished Flaanimal Ti for himself over the last few months, and finally gets to turn the cranks and get it dirty!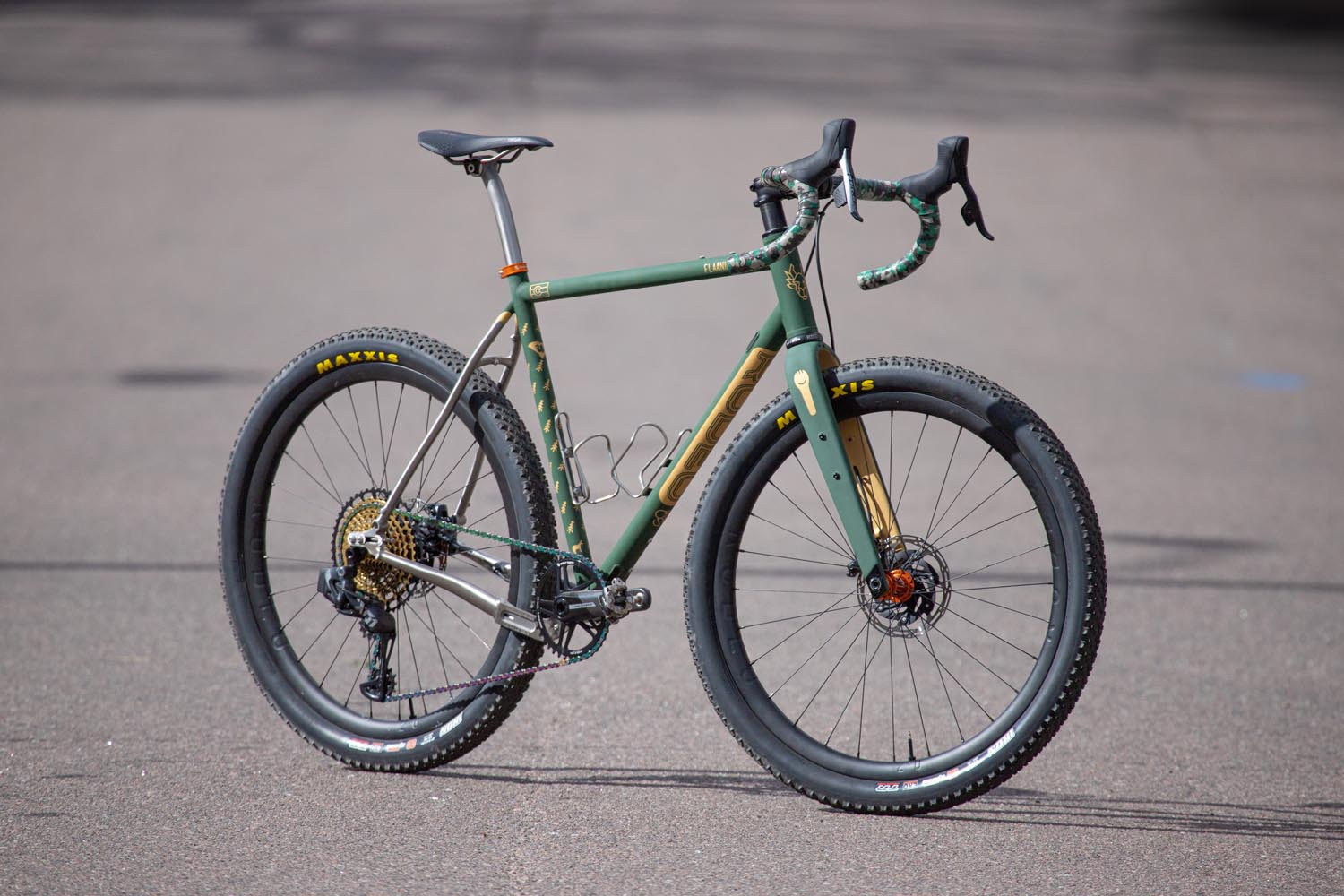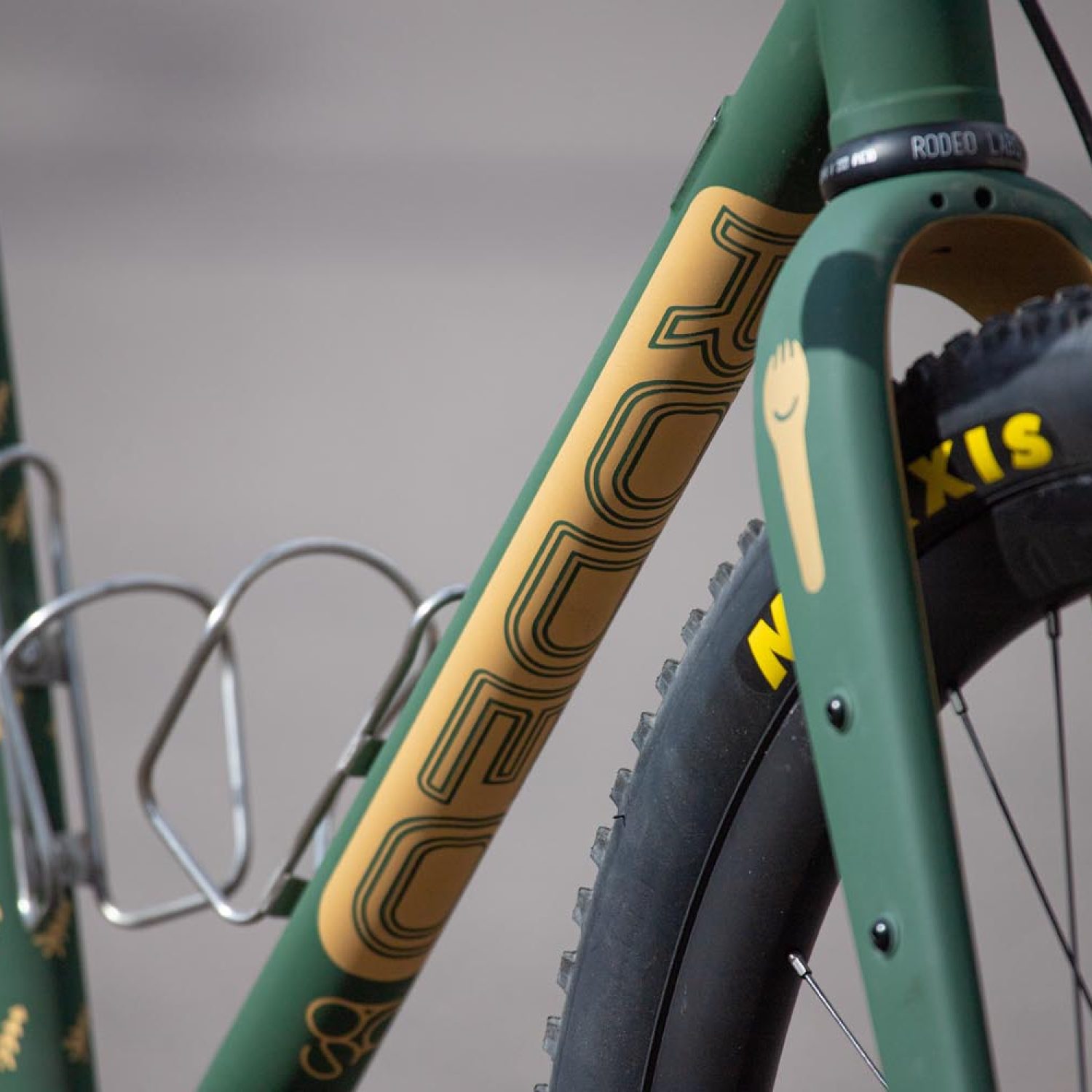 ---
It seems like a good time to start wrapping this newsletter up, so here are some final thoughts: The bike industry at large has entered some pretty major post-Covid headwinds these days. The euphoria and bottomless demand of that stressful three year period has changed direction towards lower demand and high inventories across the industry. Translation: There are a lot of stressed out, over leveraged brands in the bike world presently. I will also admit to getting quite stressed and anxious from time to time!
Some companies will navigate these perilous waters well, abut I do think that a number of brands and shops could meet their ends on reefs and rocks in the months ahead. I've been waiting for this economic moment wearily for a while now, based on the universal truth that no boom time lasts forever, but it's been difficult to tell how wider industry triends will impact Rodeo. So far we've fared well, and the bike sales that power our ship have chugged along. I'm incredibly grateful for that. I do think things are slowing down a little bit, but if we have fewer bikes to ship we've already set up a great use for that extra time: Project Denver is a skunk works level initiative to build a competitive, production bike in-house, here in Denver. We've actually been mostly quietly at it since last June! The project is moving along well, but our goals are ambitious and we have much to do before we really show what we're up to.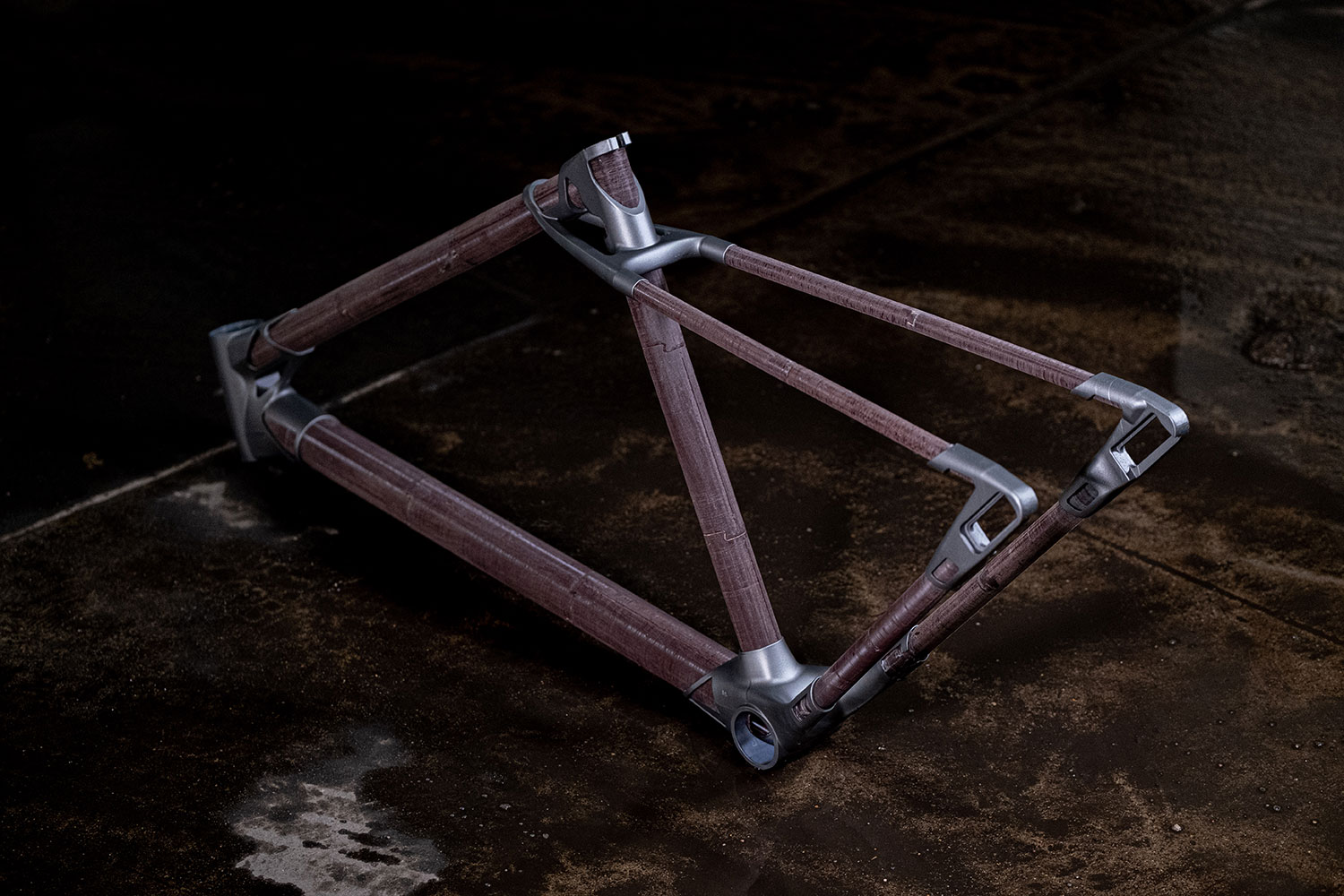 Running a small business means being very connected with the lives and realities of each of the people that work here. I'm not the entrepreneurial type, and I hate risk, so trying to keep the ship steady in 2023 has felt extra strenuous. Overall the level of support we see from our customers gives us all cause for optimism and gratitude, as we're carried along into whatever season is next for our brand and the industry. Even with the additional chop of TD4 delays, I remain very optimistic. Whatever is going on at Rodeo, it all still feels unique and special to me, and I think I can speak for everyone here in that we love that we get to do what we do here day in and day out.
Chapter 8: Epologue, and where are the Lab clothes?
If you've made it reading the newsletter this far here is a little thank you: Take 30% off any soft goods in our current lineup until the 15th of May. Just use code Newsletter1. If you're wondering why a number of our clothing items are low on stock or out of stock in certain sizes, it's because we throttled back on soft goods to let sales catch up with inventory. Moving forward we're going to do smaller production runs of clothing, with more special, intentional designs. Items like jerseys we're going to try to make most often out of renewable fibers like merino wool, and when we do use synthetics we're only going to use recycled synthetics in our gear unless there is some technical detail that demands virgin material. You can expect a few special jerseys to arrive this summer, and Explorts stock refreshes will come around the same time.
Thanks for reading. Again, if you have any feedback or questions we are here to help. General notes or customer service can go to Greg who manages bikes@rodeo-labs.com, and if you need me directly go ahead and hit me up at intern@rodeo-labs.com. Got a nasty technical question about your Rodeo bike? There is none wiser or more familiar with our bikes than cameron@rodeo-labs.com
Giddyup!
---
If you'd like to stay up to date on the Rodeo Newsletter, you can subscribe here:
Select at least one MailChimp list.