Its been five months since we announced Traildonkey 4.0 (TD4) at Philly Bike Expo. The response that the bike received and continues to receive from our community and customers has been thrilling to all of us here in Denver who have been at the genesis of its creation.
Many of you reading this have a TD4 on order, and have been waiting very patiently since the day that the bike was announced, so the first order of business in this update is to thank each of you for that support and patience. We've watched the entire bike industry work through a post-covid market correction in the past six months, and speaking for myself I can say the trend has caused plenty of trepidation on my part as I do my best to run Rodeo in a sustainable way. It is no small thing to manage this small but vibrant bike brand, and to steward its resources not just for my benefit, but for the benefit of our employees and future goals.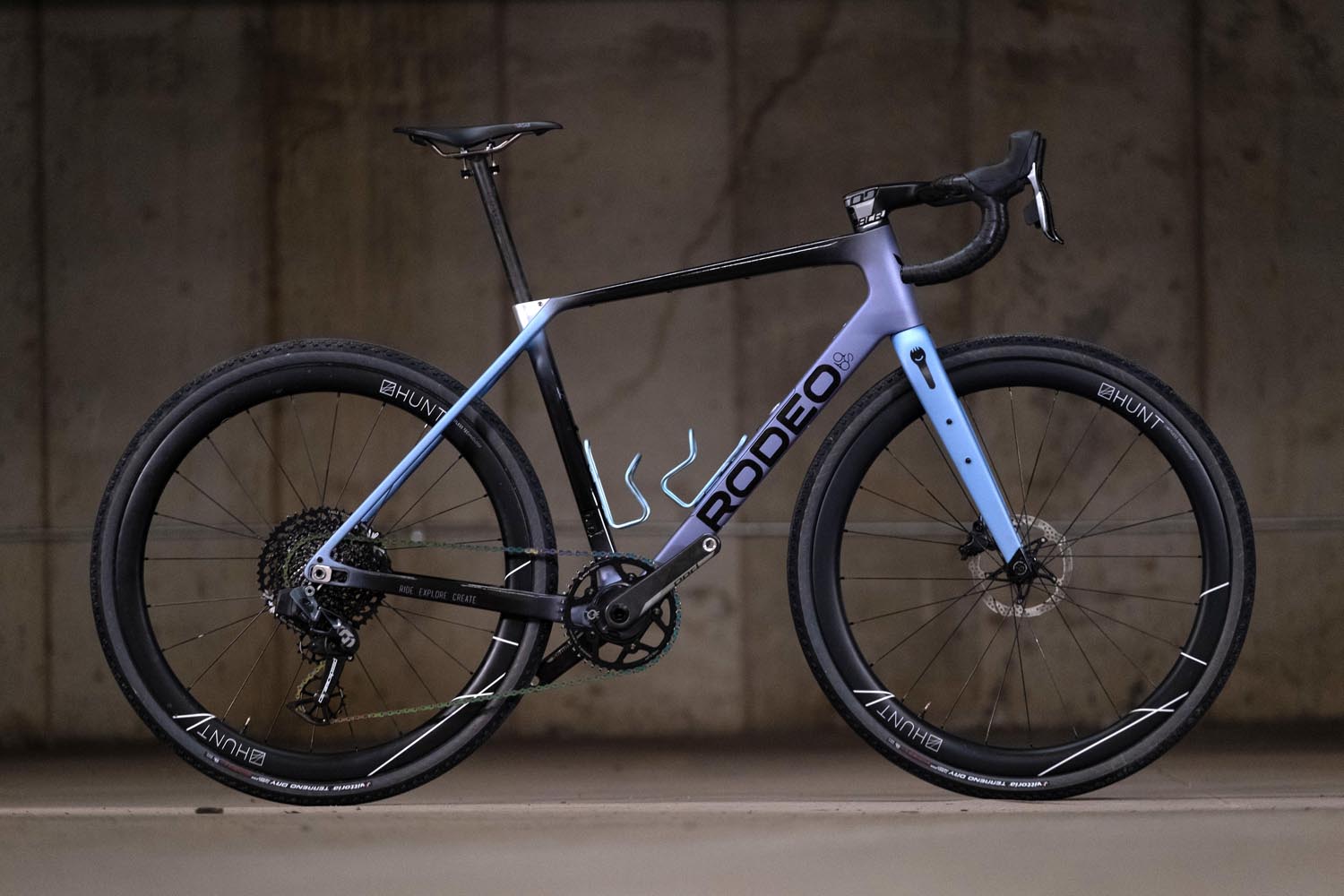 As it turns out TD4 sales have been a key reason that we seem to be bucking the overall industry contraction this far into April 2023, and that fact alone makes me quite proud of the bike and grateful for our community of owners. So again, thank you to all who've ordered. Thanks for the trust!

No doubt many of you are wondering if our initial delivery schedule would be holding for TD4, and many of you may be waiting for an inbox notification that shipping is imminent. Right up front: We're not quite on-schedule for our initial delivery estimates, and I don't want to bury that fact down below. I apologize for being behind schedule. I know that beyond the initial excitement of your bike arriving, you probably have started making big plans for what you are going to do on your TD4. Hopefully the updated delivery schedule that I'll outline here won't very negatively impact those plans. If you are negatively affected and there is anything we can do to help please do get in touch via email or phone and we will work to minimize the inconvenience of delay as much as possible.

I'll provide as much specificity as I can about schedule next, and then down below I'll go into a bit about what has been going on behind the scenes with TD4 development in the last five months.

Revised ETAs
58cm: Late April or first week of May
56cm: Late April or first week of May
54cm: Late April or first week of May
52cm: Late May, early June
61cm: Late May to early June
It is always possible that there could be unforeseen delays to this updated schedule, but the list of details that need to be revised on the bike have been whittled to zero, and I'm very bullish on this schedule being accurate.

If you've purchased a Rodeo bike or followed our story since Covid began in 2020 you know that those years were defined by delays. Some bikes took up-to and past a year to arrive to customers during that time. Those delays were due to broken supply chains and difficulty with our Taiwanese manufacturing partner, who was overloaded with demand in the same way that every manufacturer in the industry was.

With TD4 we moved our carbon production to an entirely new supplier. We proved out the relationship with the new supplier by first moving Spork production to their factory, and they markedly improved delivery timelines, weight, stiffness, and construction quality with that fork. With that initial success we felt that creating TD4 with them was the correct next move for us, and it definitely was. They continue to impress with quality and construction.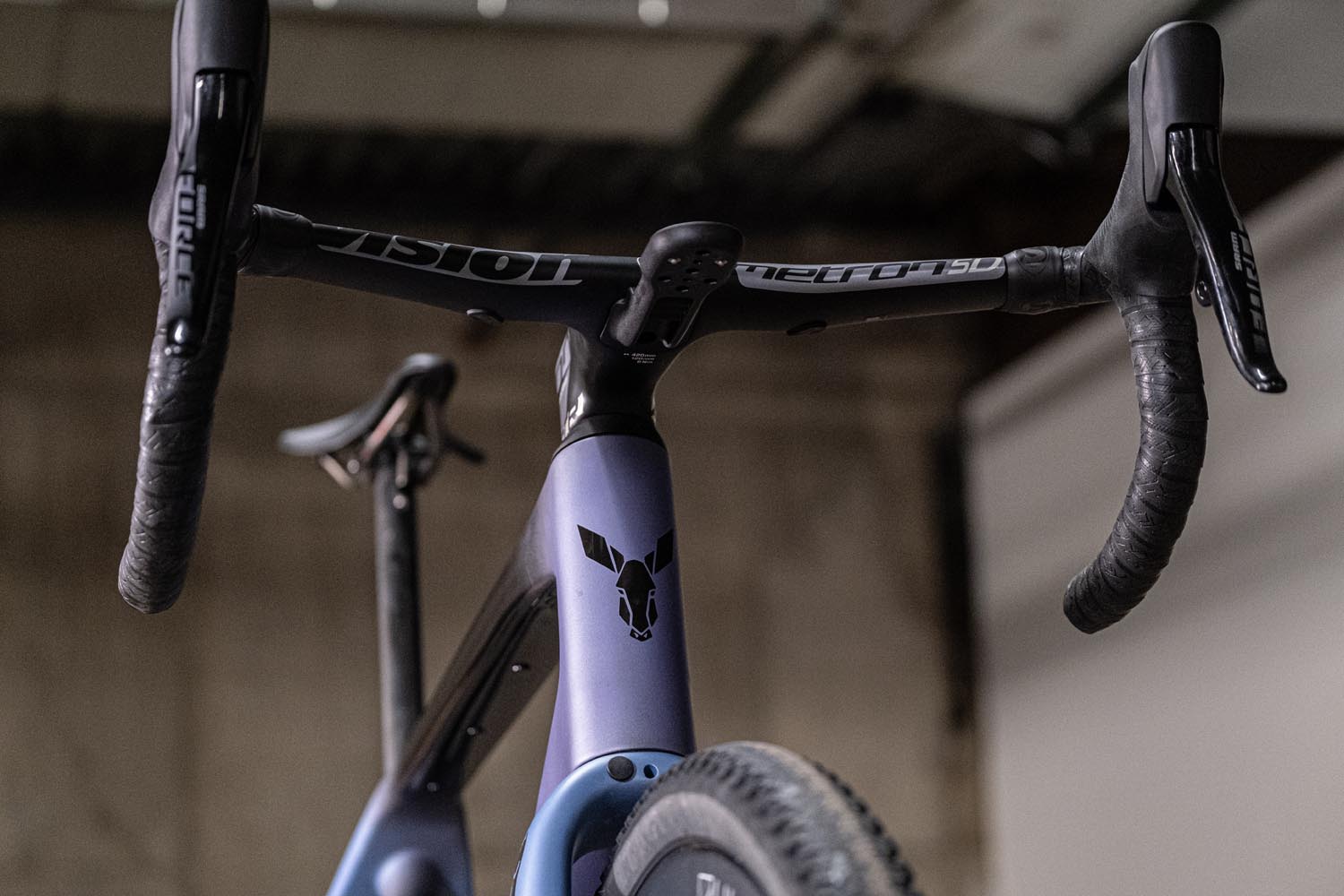 Our initial delivery estimates for TD4 were based around finalizing simple details of the production frames beyond what we previewed on the TD4 bikes at Philly Bike Expo. We assumed, incorrectly, that there were simply a few details to wrap up before throttling production. We also assumed incorrectly that the manufacturing environment in Asia was going to be totally stable moving forward.

Instead of that, we hit a two-fold speed bump on TD4. The first bump was the surge in Covid cases in China around the end of 2022 and into early 2023. That factor combined with Chinese New Year which shuts the country down and throws manufacturing into chaos for 4-6 weeks. The smooth development sailing we'd seen up until November turned into much more choppy waters when it came to doing final prototyping and vetting of key details of the bike. Without being able to lock key details of the production spec we couldn't risk tooling all of the remaining TD4 sizes. Because TD4 uses a single huge tooling mold per frame size, the cost of each mold is quite a lot higher than it was with TD3. The single mold also makes it far more important to have every detail of the bike perfected before making the mold. So we needed to proceed with caution.

One key detail of the bike that needed revision after the unveiling of the bike was the downtube storage cover. Initial prototypes used a lever design for the release, but when we announced TD4 another brand that had specific IP with the lever reached out to us and asked that we not use that design. We have no interest in stepping on the toes of other brands, so we immediately pivoted to a revised design for the downtube cover that uses a button release instead of a lever release.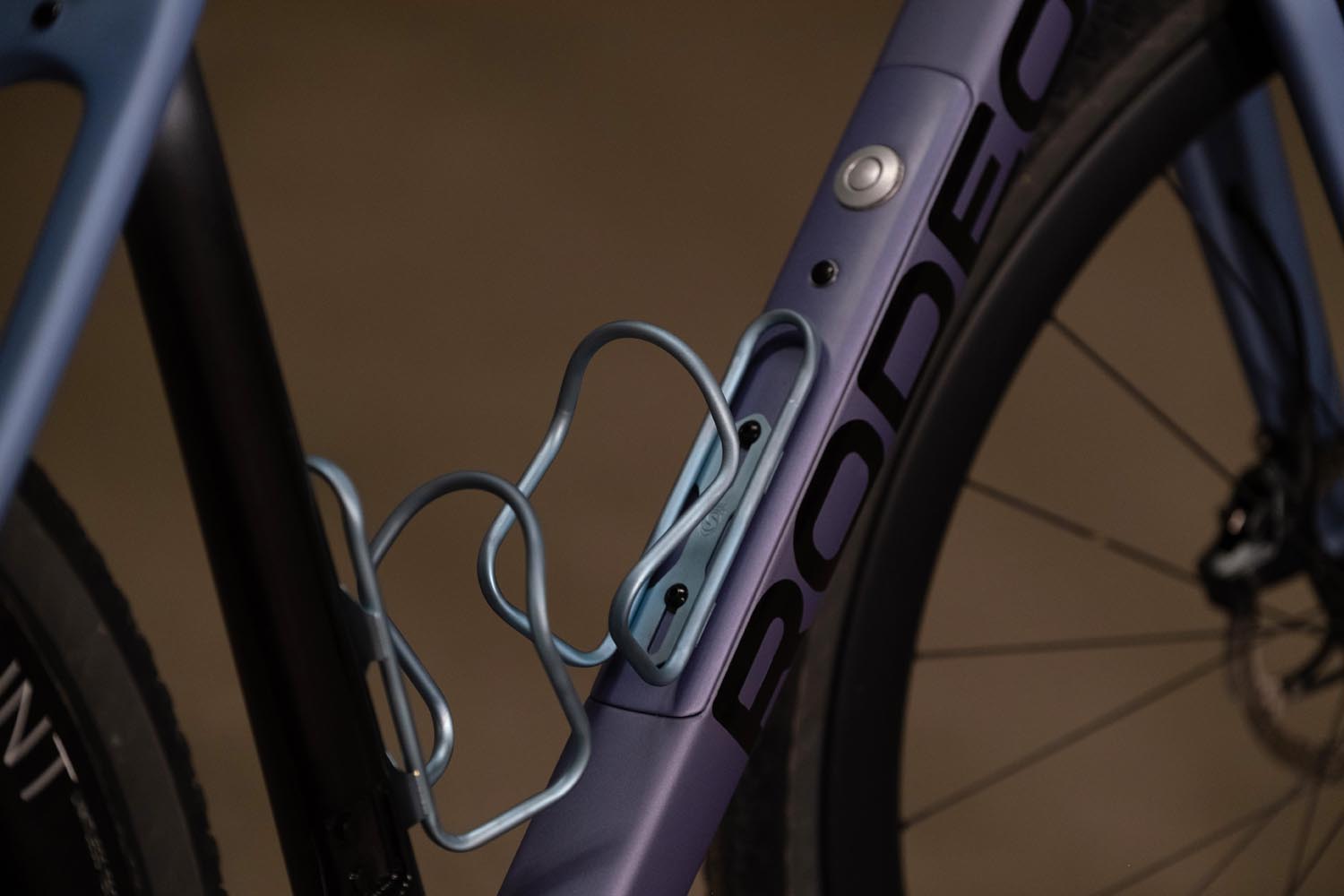 In the abstract that may seem like a simple change, but in practice it has taken four months of revision and refinement to create a new design that is user friendly, functional, and reliable. Instead of seeing this setback as a negative, I instead chose to see it as a positive because I believe we've ended up with a superior product. I'm also quite proud of our in-house design and engineering team who have upped their game designing, prototyping, and testing this revised feature of the frame. Having ridden TD4 prototypes nearly non-stop since November, I'm quite pleased with the downtube storage feature of TD4 and I absolutely love ditching my seat pack and stashing all of my emergency tools, pump, and tube inside of the frame. We're working with Class 4 Designs on a standard storage pouch for the downtube as an option for people who want a tidy gear carrying case, and I'm excited to see what he comes up with!

Other areas of the frame that have seen large improvement include:

Headset / routing. TD4 is among many emerging bikes on the market that support fully hidden integrated shift and brake routing. This results in a very sleek, very tidy, very fast looking bike. But integrated routing is only appealing to a certain percentage of riders because it is tricky to build and very tricky to travel with. We decided with TD4 that we wanted to allow the bike to be built with integrated routing or external downtube routing (which is how TD3 is routed). External routing is MUCH easier to travel with and much easier to build.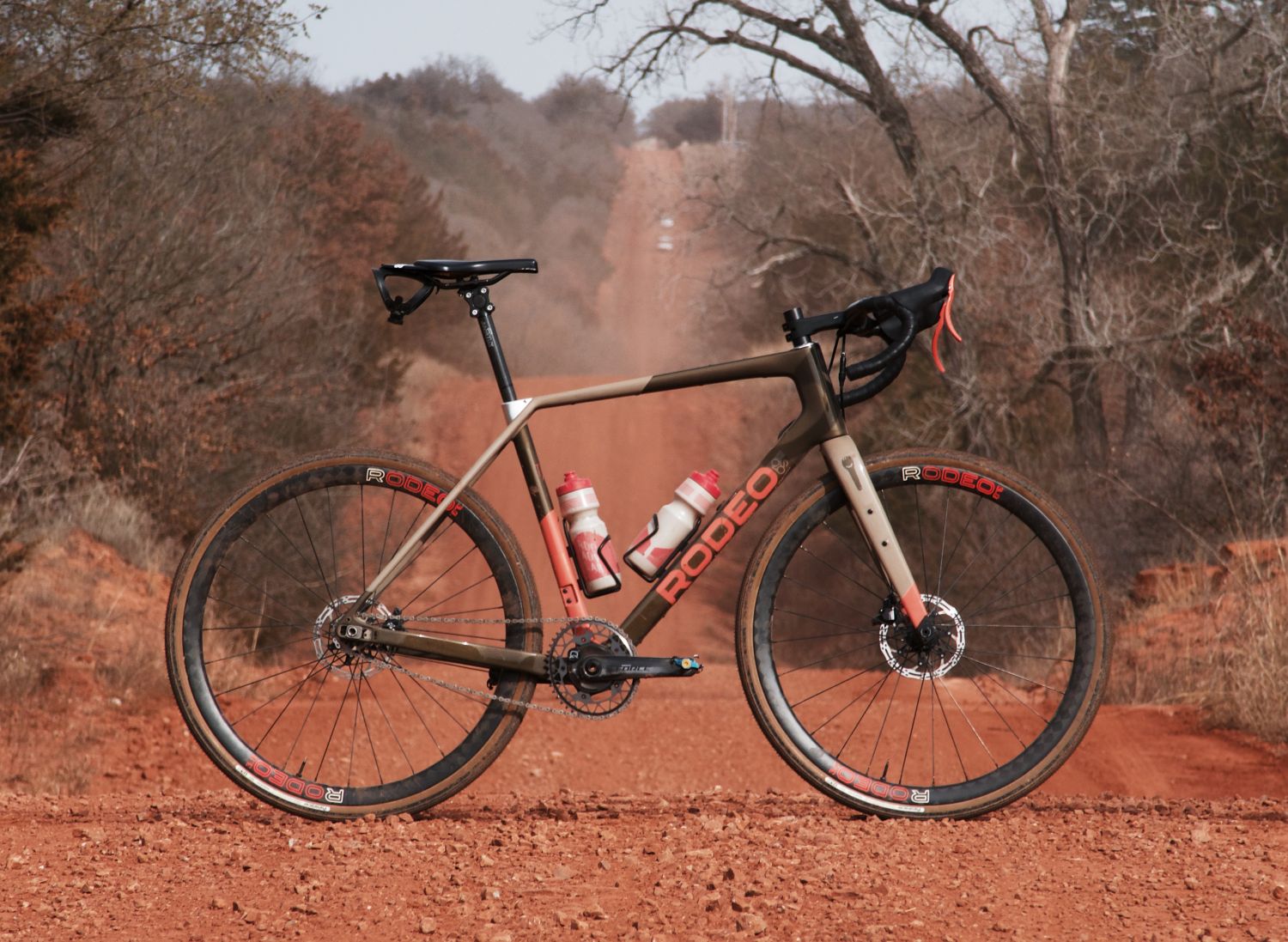 The bike that we previewed at Philly was about 70% finalized in these key details, and in the past five months we have completely designed a brand new headset that supports the routing versatility of the frame. Beyond the clever design of the headset, it is built with stainless bearings and all-metal internals and topcap which will ensure that it performs at a high level for a very long time. In addition to the headset we revised the routing ports on the frame to be more tidy and stealth, and we added a routing port on the underside of the top tube to allow even more user configurability when deciding how to build each bike. No other gravel bike on the market offers both an ultra sleek integrated option as well as complete configurability and compatibility with traditional routing.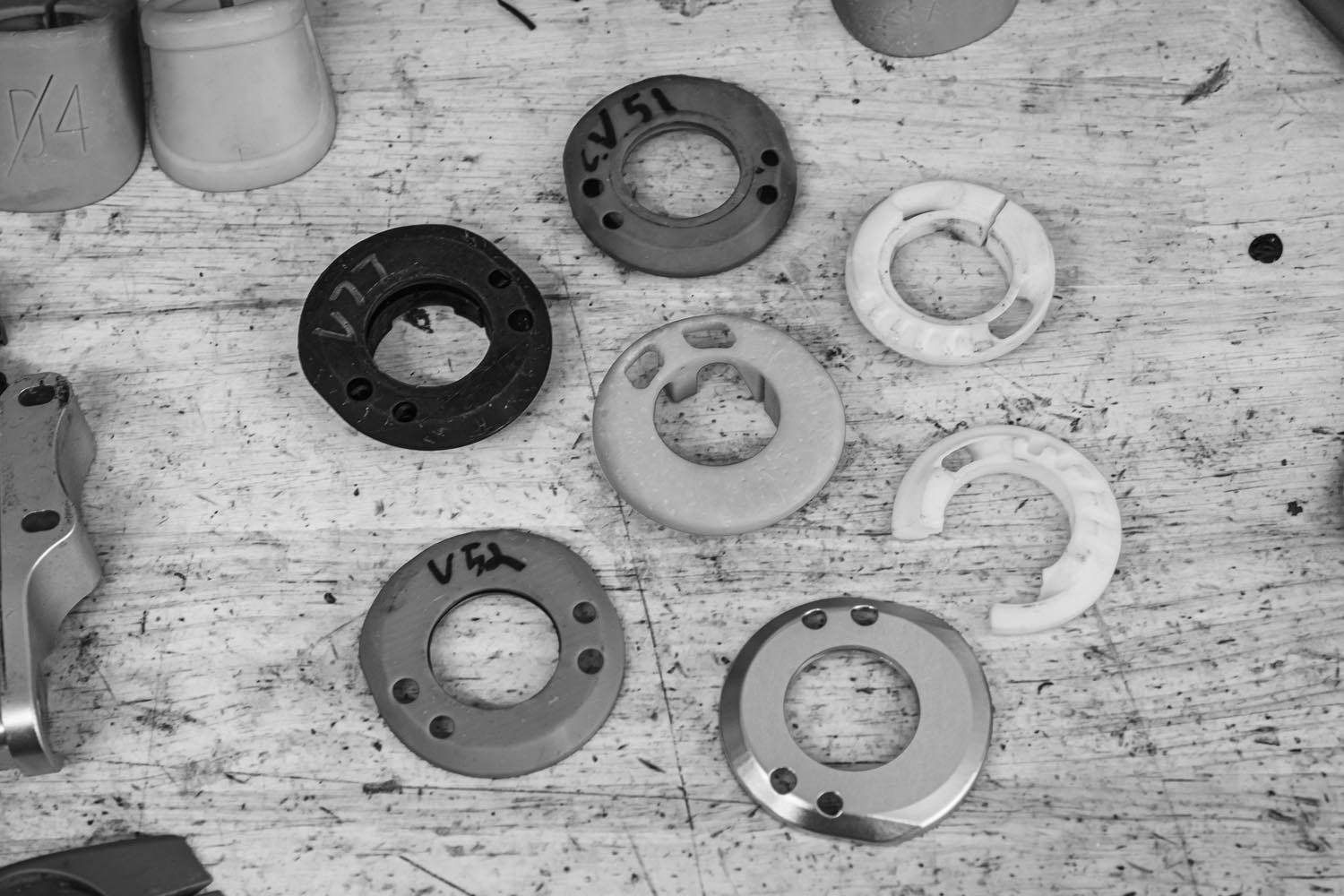 While working on the specific frame hardware such as seatpost clamp, dropouts, derailleur hanger, and slider system we also got to work on shaving weight wherever possible. Since the bike was previewed at Philly Bike Expo we've revised EVERY SINGLE piece of frame hardware and have shaved a quarter pound of frame weight off of the frame hardware alone.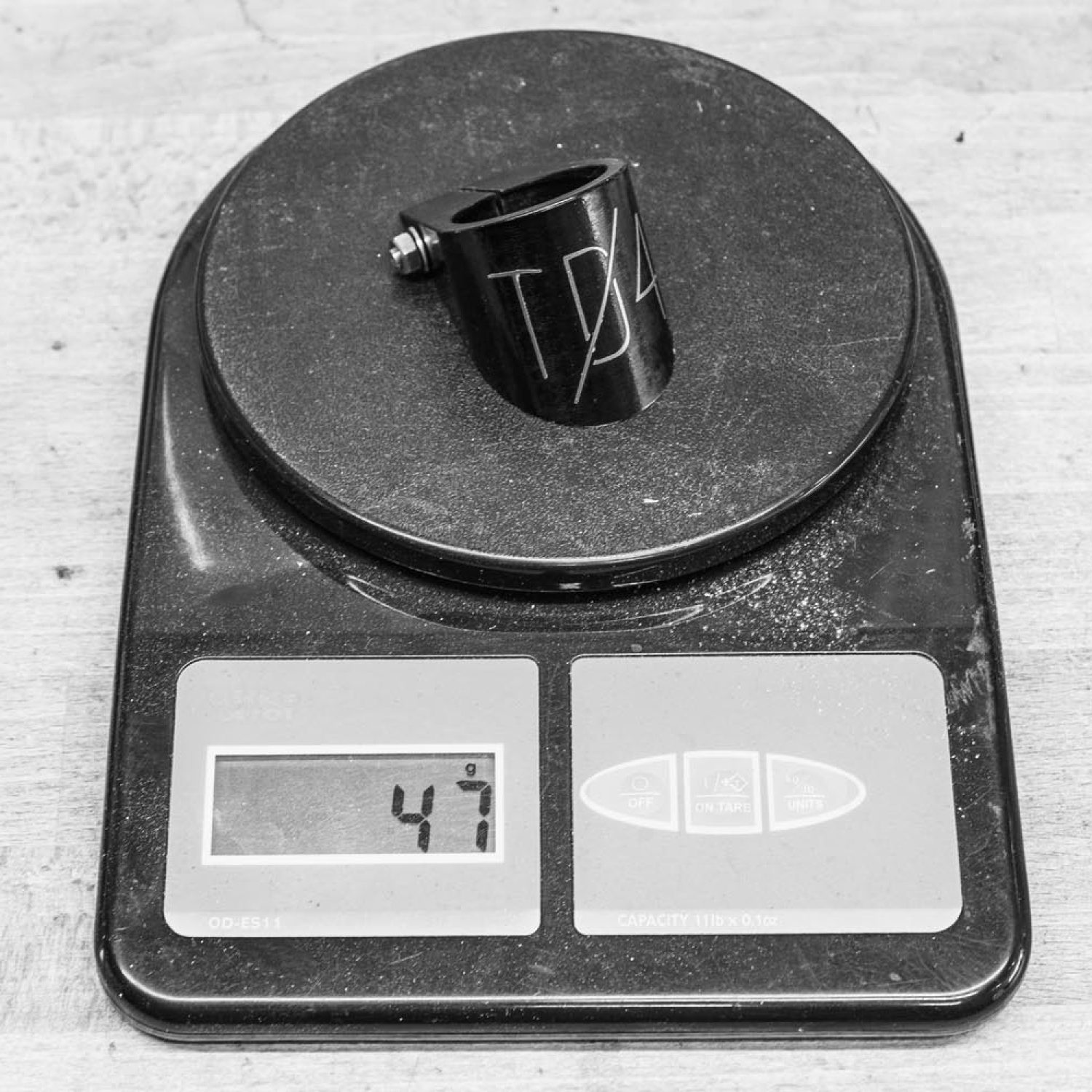 We accomplished these weight savings with targeted design and precise machining that has been tested in the real world prior to customer deliveries. We've used FEA (Finite Element Analysis) and real world testing to lighten AND make stronger key details such as the derailleur hanger, and while we were "in there" we make the derailleur hanger quite a bit cooler looking.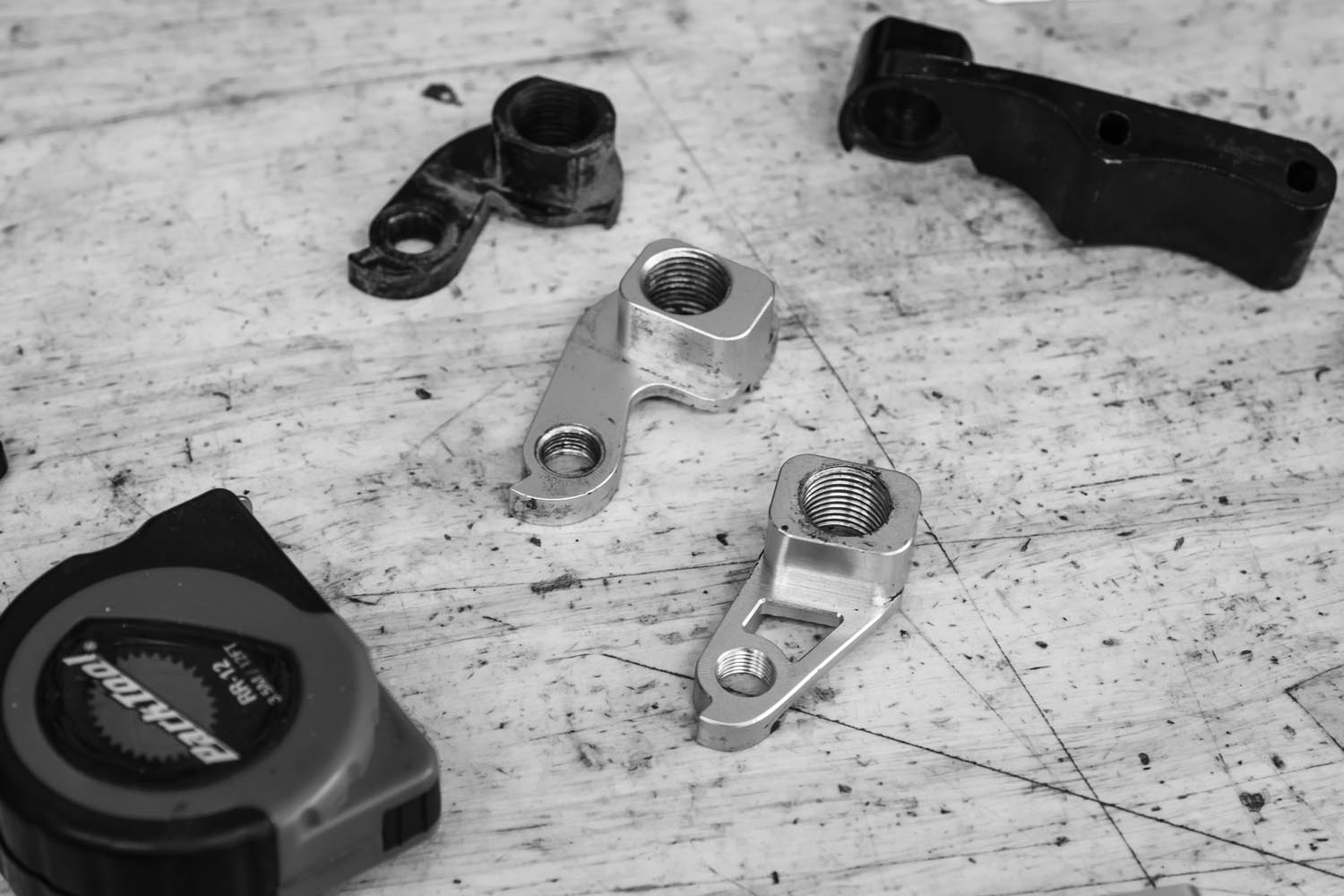 When we needed to spend more on materials such as when moving from 6061 aluminum to 7075, we were happy to do so. The seatpost clamp on show bikes was a solid, thick piece of aluminum, and is now a masterpiece of sculpting and machining. The clamp also lost over 25g on its own. The material of every part of the sliding dropout system was analyzed and revised for durability. Even the inner and outer hardware of each set of slider retention set uses different grades of stainless steel in order to put more durable material where it is needed most.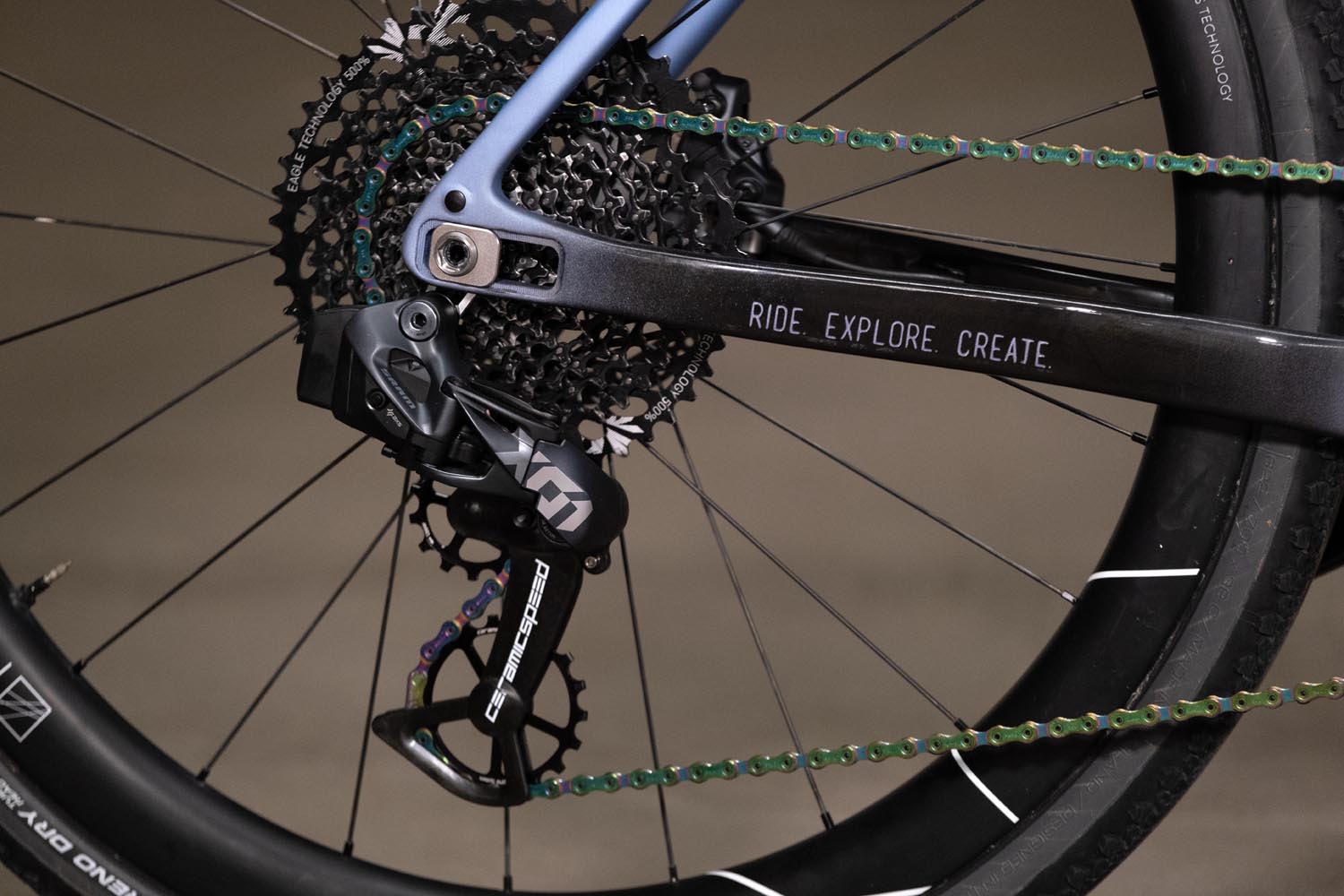 Without announcing it to anyone we revised our non-drive-side seat stay to allow for an internal dynamo taillight wire to be run down to a favorite light mounting location for bike packers. The wire now is able to exit right near the dropout / axle area and allows you to attach a dynamo taillight to the lower seat stay itself, or perhaps a rear rack such as a Tailfin. This area is the most visible place to mount a taillight, and now no external wires need clutter up your bike if you run it in this configuration.

Spork 3 has also benefitted from improved construction to allow the dynamo wire to easily route up through the crown and into the steer tube for maximum stealth when routing dynamo lights or USB chargers that are powered by the front hub. Smaller 54 and 52cm TD4 frames now have a brand new 50mm offset Spork 3.1 which will result in improved handling for smaller frame sizes. The 50mm offset Spork will also be offered at retail and to builders after TD4 deliveries are caught up.
Small tweaks to the slider system and frame design were made to maximize compatibility with the widest range of drivetrains and power meters. Over the last five months TD4 has has been tested with a wide range of 1x and 2x drivetrains, as well as in singlespeed configuration. We've been taking notes on installation and function and will be releasing how-to videos so that home mechanics and shops can start their builds with system familiarity instead of having to learn the details of the bike from scratch.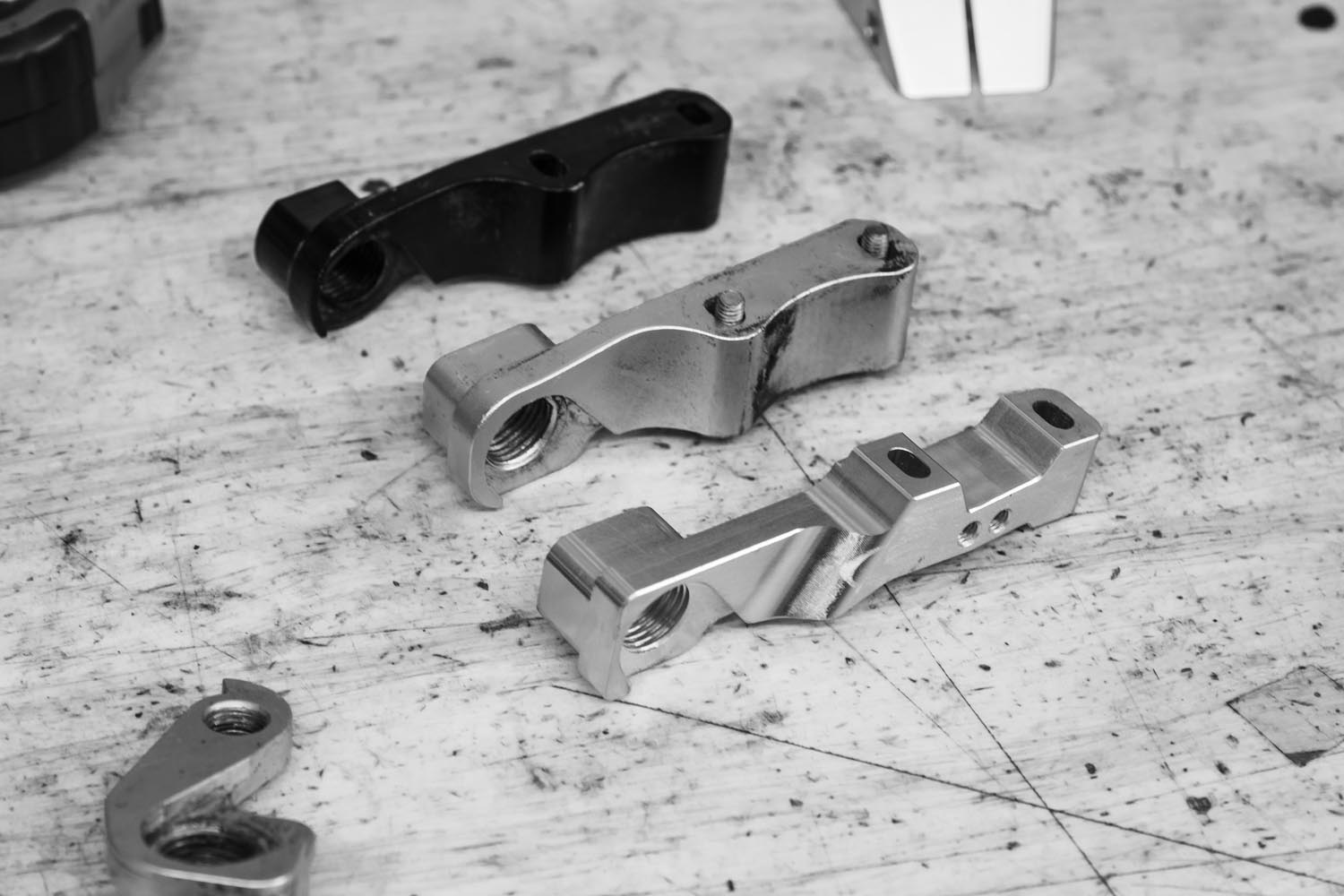 TD4 is the first bike that we've designed almost entirely in-house at Rodeo Labs. Doing so has allowed us to be more specific about the features and the details of the bike. Previously when we interfaced with outside engineers we often had to compromise on our vision if it was too difficult to design a detail of the bike or of the contracted engineers disagreed with our vision. I'm super proud of what our in-house team has accomplished in the details of the bike in these last five months, even when factoring in the additional time that it has taken to bring our vision to life.
I do apologize on the delays that we are experiencing, and I again thank everyone who is waiting for your support and patience with TD4. Having put more miles than anyone on the platform, I'm just beyond excited to share the results with everyone.