@chrismagnotta is one of the original five riders who said "sure I'm in" when the Rodeo team started in 2014. Since then he's done innumerable questionable things on his Donkey, such as Leadville 100, Unbound 200, White Rim, Slickrock, etc etc. so when he decided it was time for a new Flaanimal Ti he asked "should I go flat bar or drop bar?"

We responded "Why not both?"
But wait, what? How can you build a modern, practical bike that can switch between flat bars and drop bars easily, and without any issues with rebleeding brakes or adjusting shifting? The answer isn't magic, but it is surprisingly uncommon: We used hydraulic quick-connect couplers. These very cool couplers allow you to quickly and easily disconnect the hydraulic lines connected to your drop bars and re-attach them to your flat bars in seconds.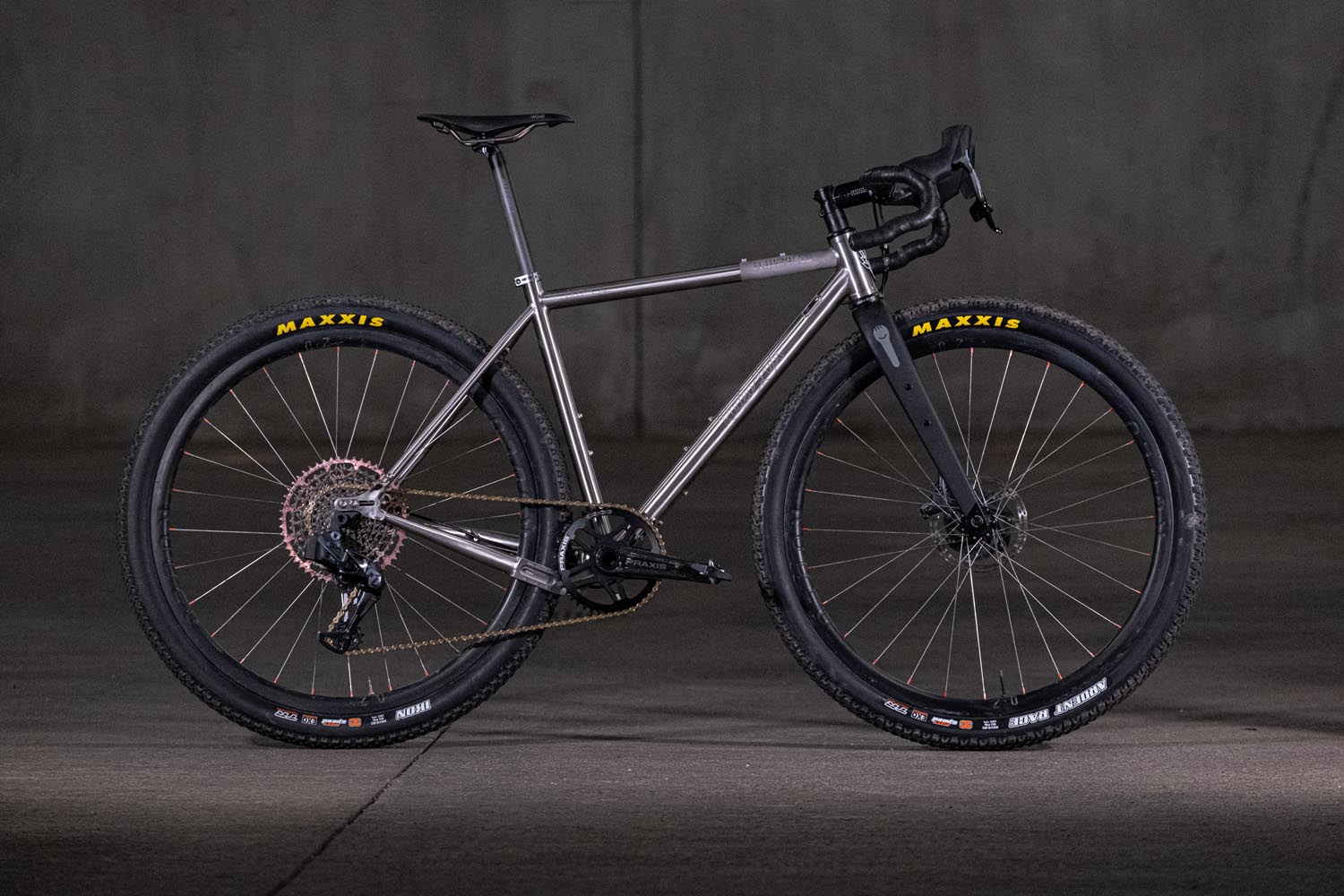 Chris was totally into the idea, because Chris is usually up for anything, so we built him what may be the coolest Flaanimal Ti build ever, in terms of function: The Switch Up Flanny.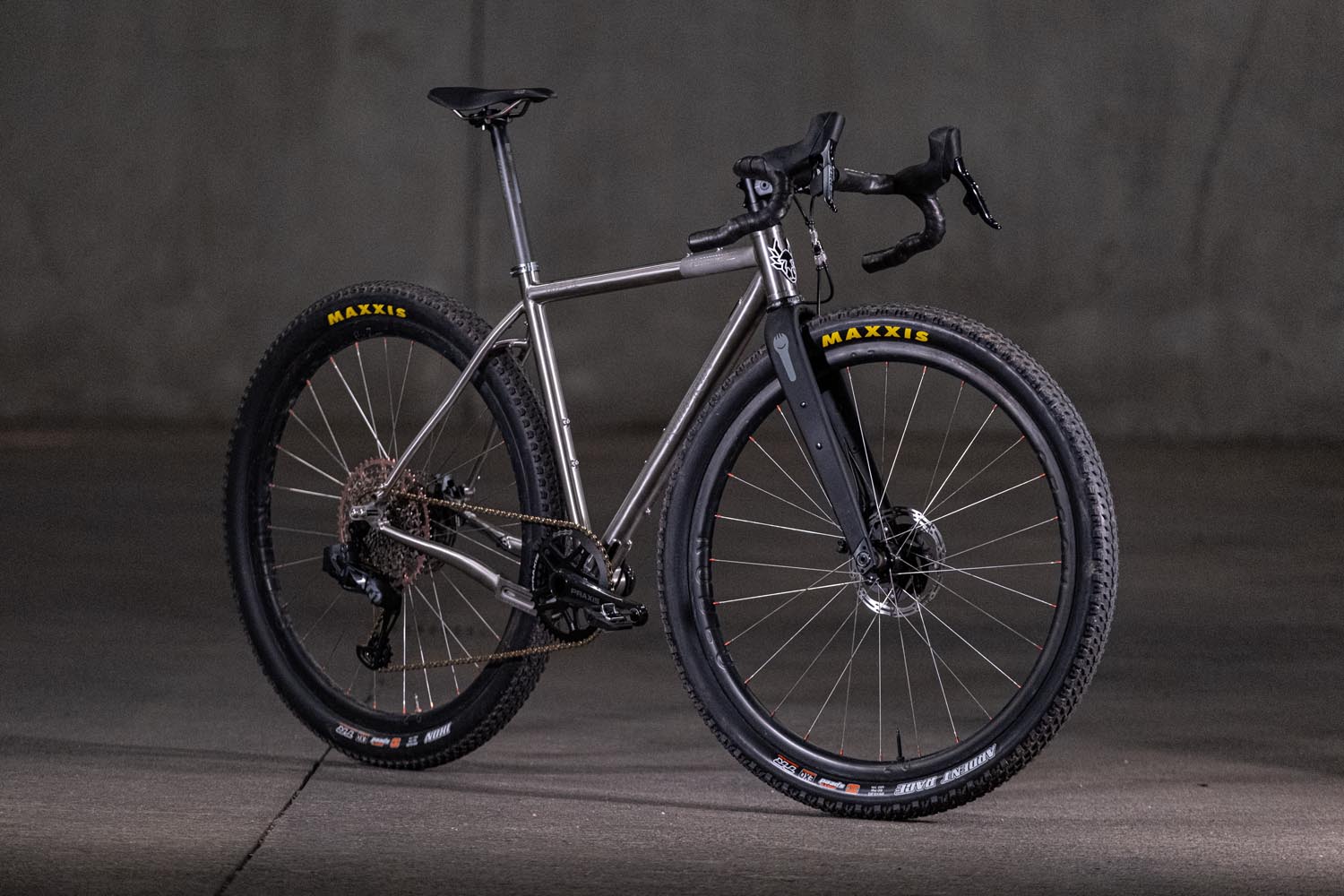 Using these Zeno quick-connect no bleed hydro couplers we built his AXS drivetrain bike into a Choose Your Own Adventure machine. Now, depending on his mood, Chris can rip that sweet Steamboat singletrack or gravel with whatever bar setup he's feeling that day. Swapping the bar takes about three minutes, and off he goes.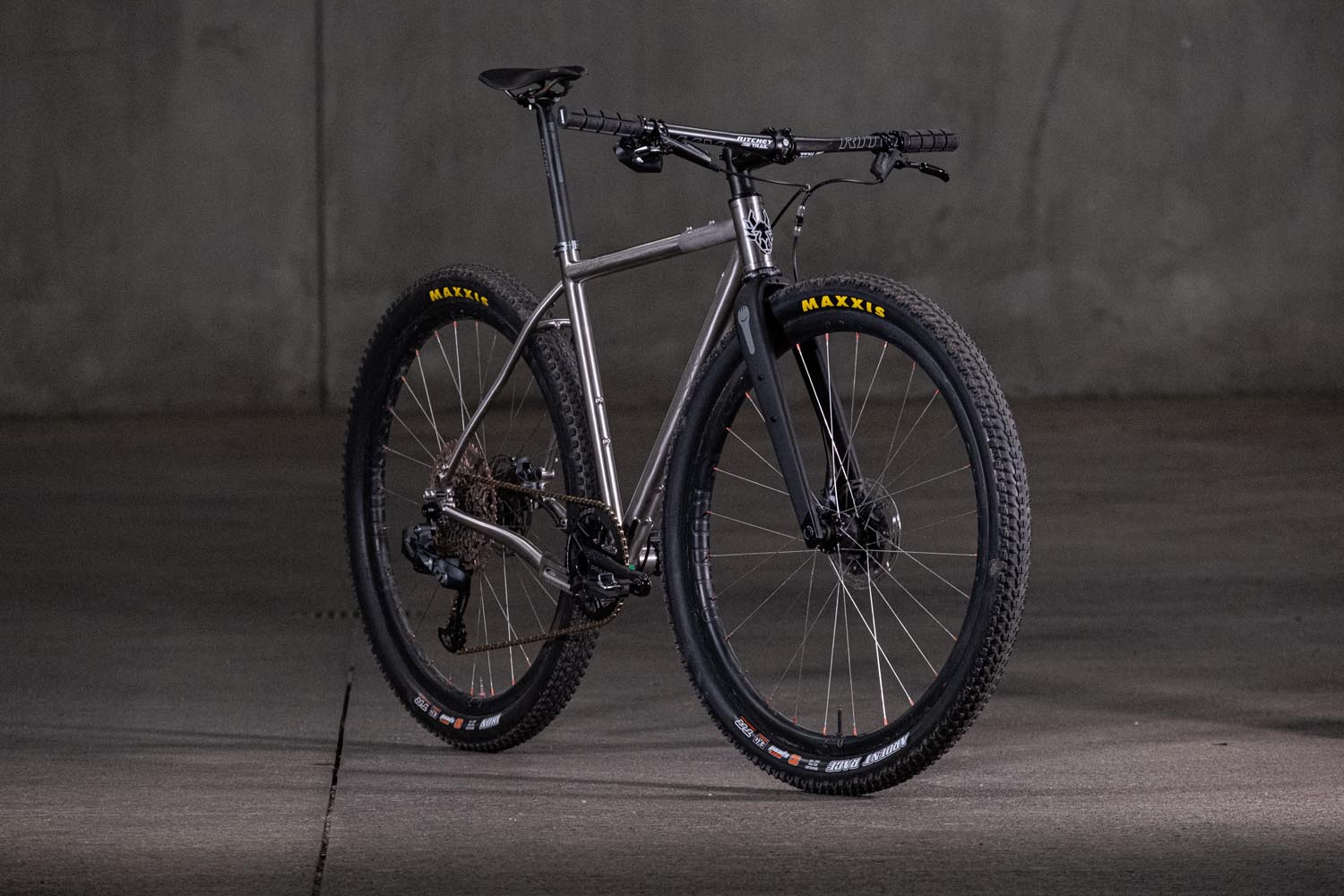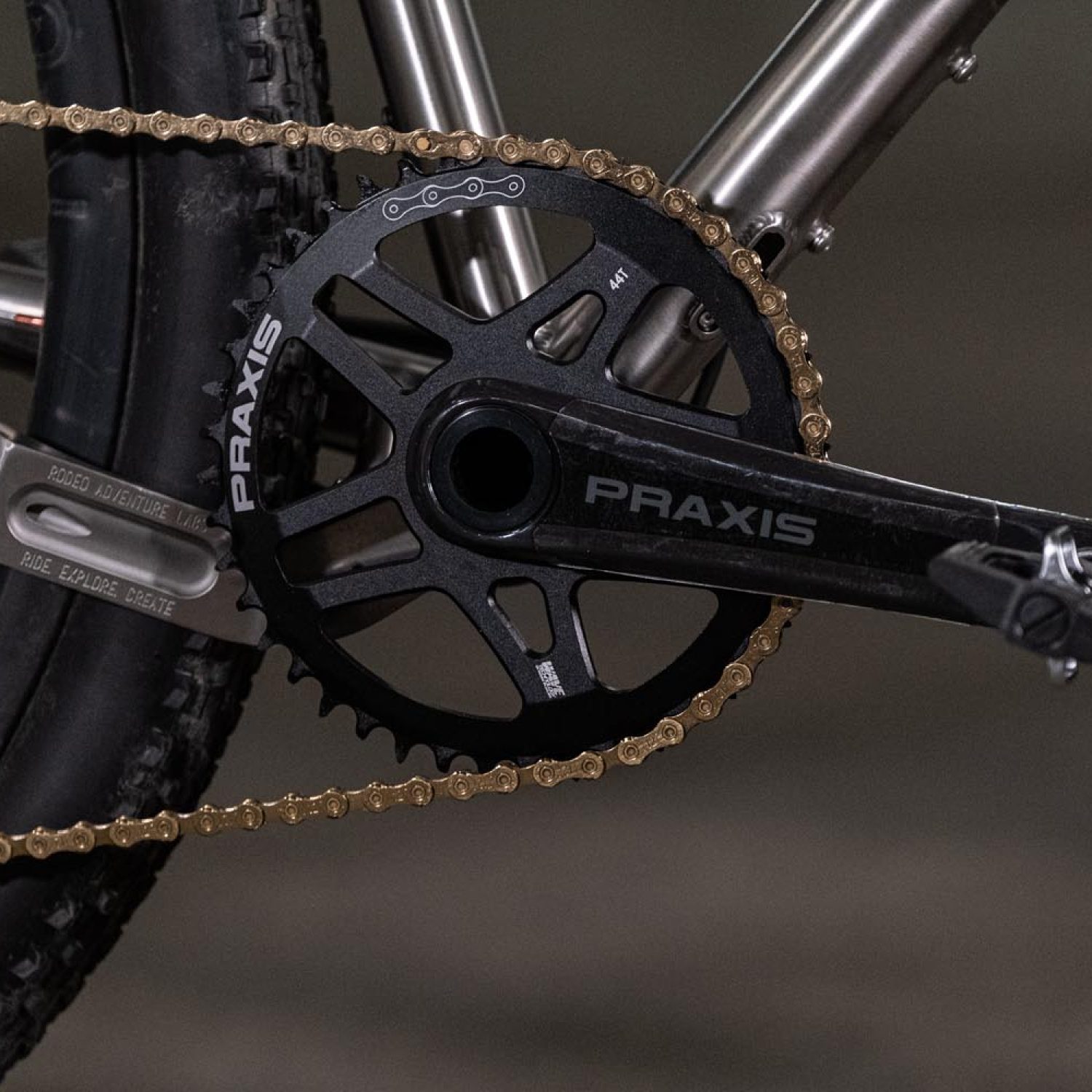 Stay crazy Chris! Stay crazy. 🤎