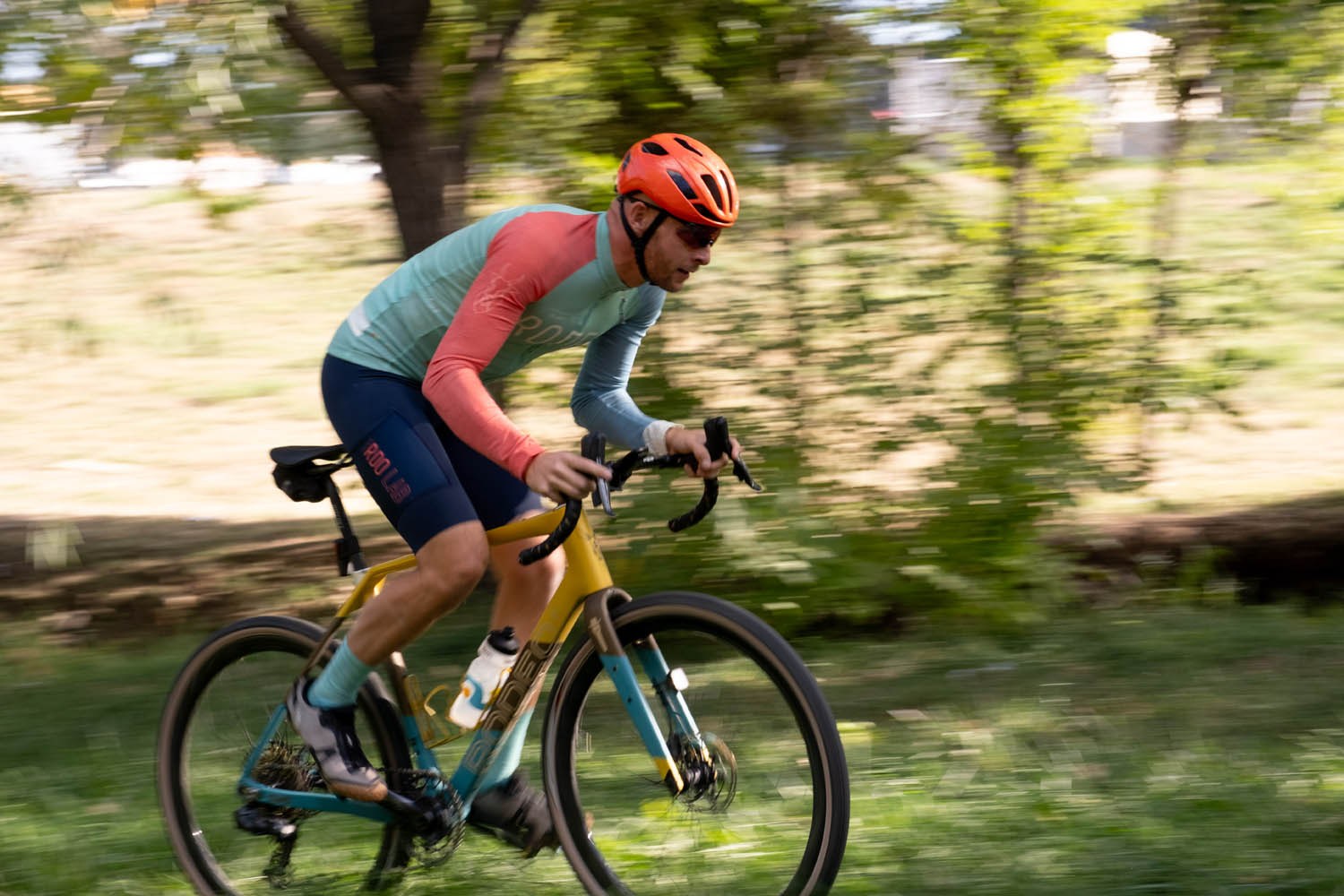 Rodeo 3.0 long sleeve merino jersey
Our much-loved lightweight merino long sleeve jersey has returned for fall, and this time around we've dressed it in a re-issue of our iconic 3.0 jersey graphics, first seen in 2017. The 3.0 jersey graphics were inspired by vintage Forest Service color palettes and a mid-century fee. That was mixed with iconography representing our brand DNA, such as the original five color blocks, the mountain goat icon, and the slogan "350 woots" which refers to having fun being more important than going fast. Our North Table topo graphic subtly adorns the back pockets.
This lightweight merino fabric does breathe well, and is great across a temperature range from the 40s up to the 70s when layered with various base layers or combined with a wind vest. Sleeves are generously long to allow a good overlap with gloves for sealing gaps on cold days. Rear pockets are reinforced on key stitching to add durability when carrying a good stash of gear in your rear pockets.
This jersey is offered in unisex sizing, and is available now, until stock sells out!