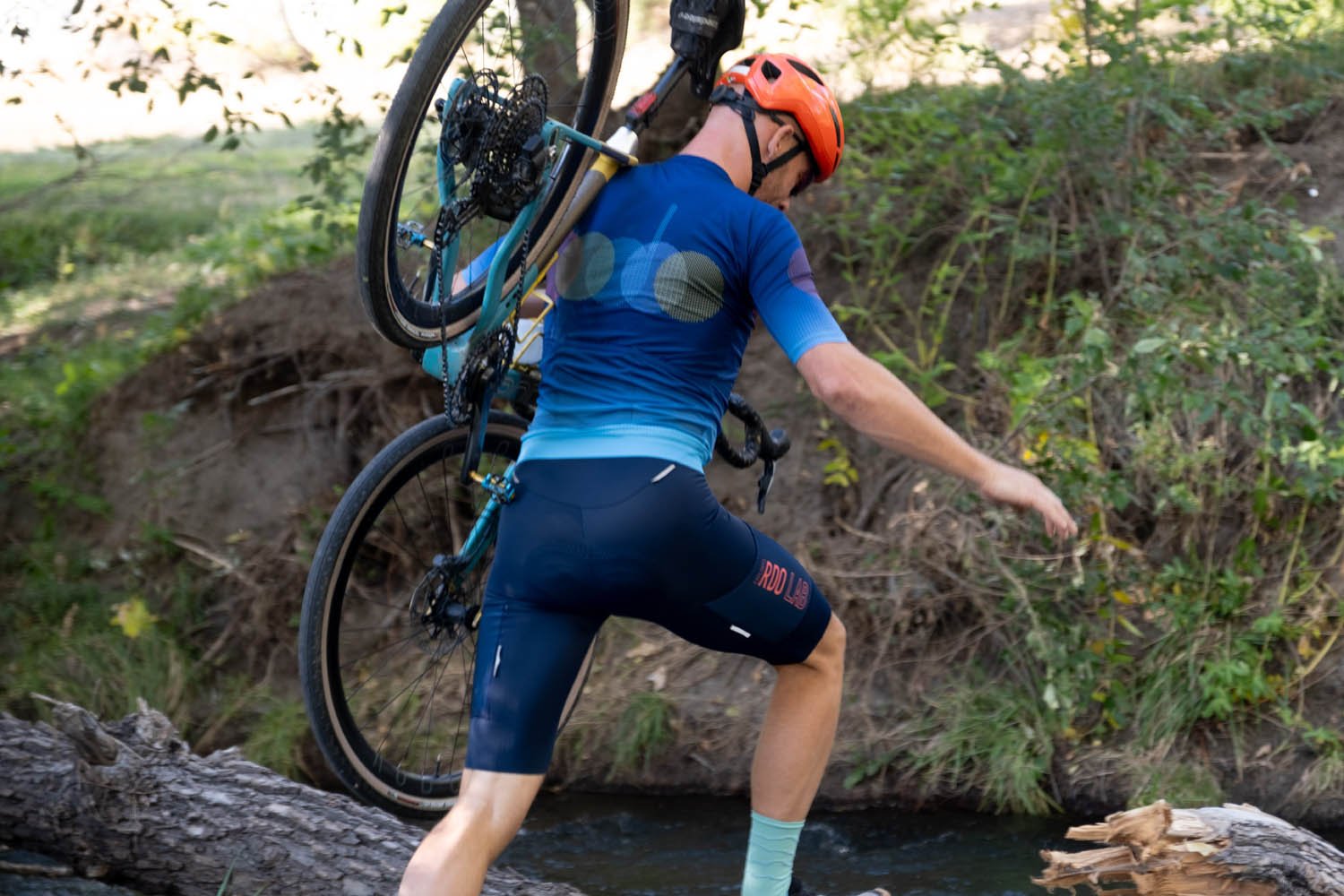 The Rodeo Dot Matrix jersey is the first offering of our new race cut RDO LAB style. With this new piece we achieved a better fitting, better wicking, and better feeling overall fit with the use of new premium fabrics combined with a much more nuanced cut. Or, in layman's terms, when you put this one on you're just going to feel more comfortable and faster, because it's certainly the best tailored jersey we've ever offered.
To go with this fresh jersey we worked some a fresh interpretation of our classic "rodeo" logo in its classic colors, but this time around it is abstracted in a series of dots and patterns that to the casual observer may not obviously say "rodeo" at all. The dots are laid over a navy blue to sky blue fade on the main jersey panels itself.
Keep this in mind when considering your size and fit! If you normal fit a size L this jersey will indeed be a size L, but it will be a more race, tailored, and aero focused fit than our previous jerseys. See photos for reference, and see how the same size L jersey compares. This jersey is offered in unisex sizing. Gender specific sizing will return in spring 2024.