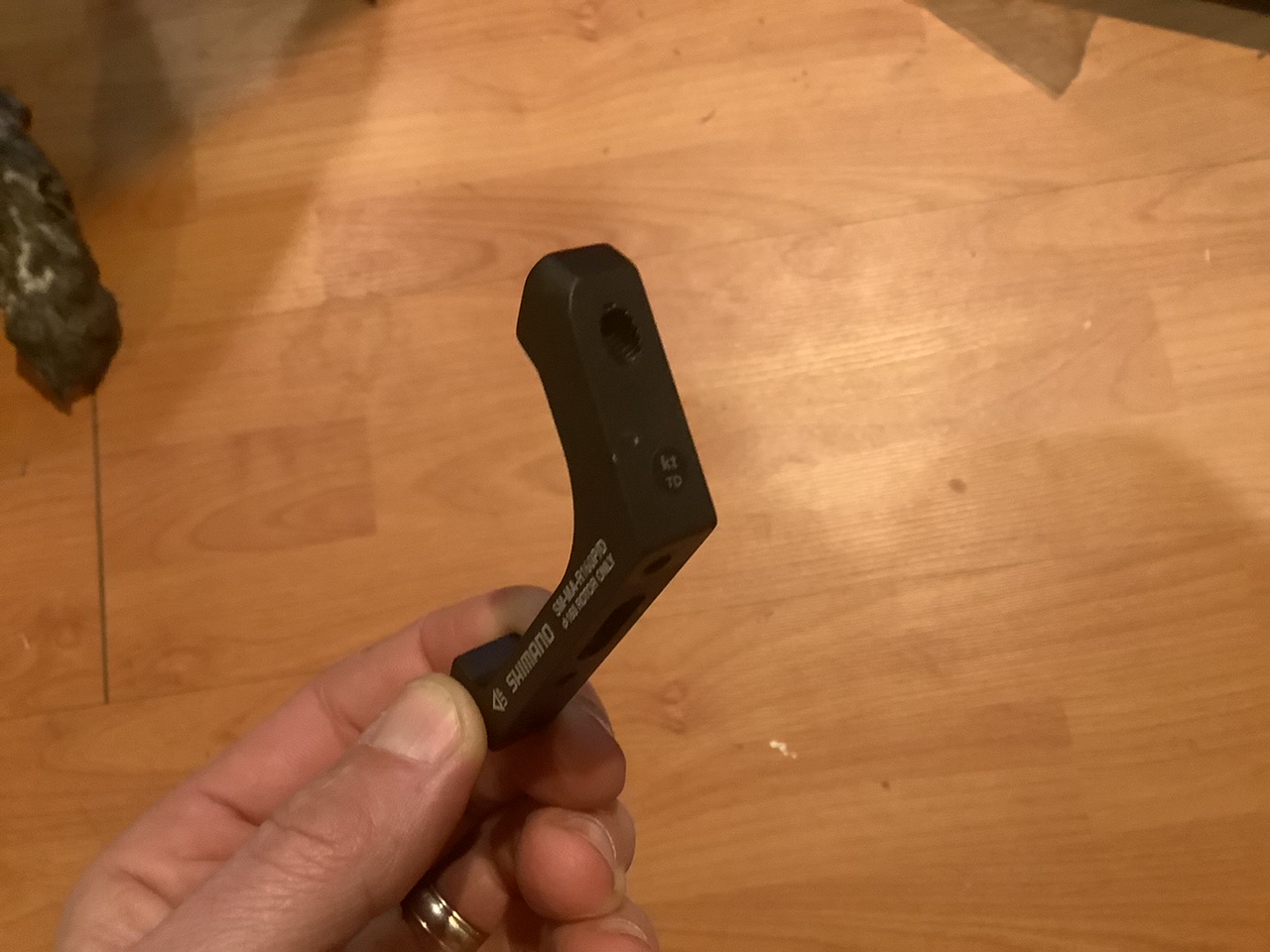 I'm putting an older group set onto a new Flanimal 5.0 frame set and the brakes I have are shimano post mount.  I ordered the shimano SM-MA-R160P/D adaptor but it interferes with the slider/brake mount assembly.  The interference is minor, I think I could relive some material from the adaptor, but before I do that I wanted to make sure there wasn't an adaptor that actually fit correctly.
has anyone else seen this issue?
Thanks for the response Steve.I missed this point and now reading the Flanimal tech paper again, I see it. Looking at the image in the link you posted, that looks to be a flat mount brake, so with the adaptor I would assume a post mount brake would be rotated even further around (clockwise) the center of the wheel? I am understanding the mounting set-up correctly. Any chance there is an image of a Flanimal with a post mount brake available to view?
You will need our off the back slider + your adapter in order to properly run post mount brakes on Flaanimal: