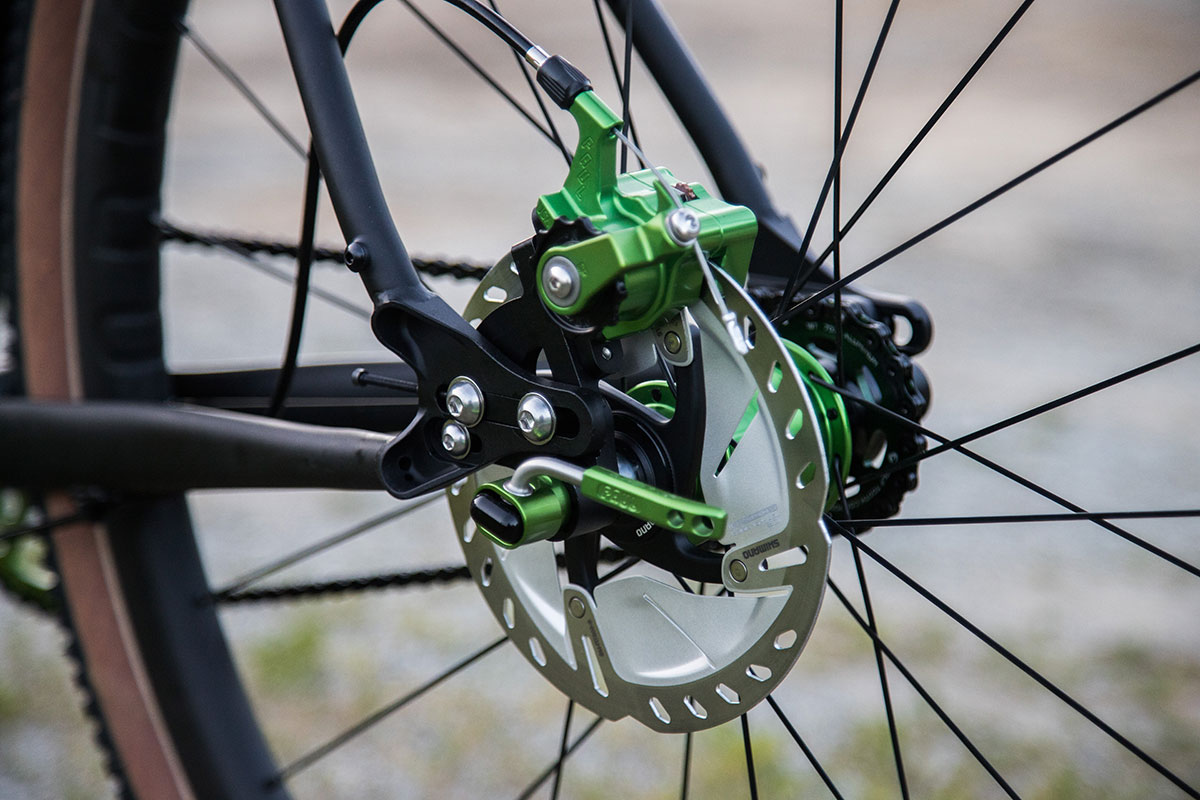 Flaanimal Large Caliper flat mount slider
The original flat mount brake caliper specification calls for a compact and low profile brake caliper. That is what Flaanimal is designed around. As more and more third party brake calipers enter the market, they often exceed the side of standard (Sram, Shimano, TRP, etc) flat mount brake calipers. An example of this would be Hope RX4 calipers, Paul calipers, TRP Spyre mechanical calipers, and Yokozuna calipers. Those calipers will not fit the standard flat mount brake slider on Flaanimal frames.
We've solved this issue with an alternative flat mount option: The off-the-back flat mount slider. This moves the caliper behind the chain stay where it has plenty of room for larger calipers.
By default Flaanimal comes with the hydro flat mount slider. This mechanical flat mount slider is only necessary if your brakes don't fit the default slider.
This slider can be used to upgrade older Flaanimals with ISO or post mount brakes to the newer flat mount standard.
This part was developed for Flaanimal framesets, will fit all generations 1.0 through 5.0, and is compatible with our standard 12mm through axle. No additional bolts or hardware are needed in order to use this slider, simply remove the standard flat mount slider and replace it with this one.
This slider has been tested with the following flat mount brakes:
Magura, Paul Klampers, Hope 4 piston, Yokozuna.
We recommend a long 4mm Allen / Hex tool for adjusting brakes when using this slider as the mounting bolt locations end up being quite recessed.
Aluminum. Anodized. 12mm through axle configuration. CNC machined by a robot, with love.