When not exploring the mountains or on a local group ride in Denver, Colorado, the High Line canal is a go-to route for quick miles. My favorite section is south of Hampden Blvd where the trail turns to gravel and meanders for over twenty miles, south and west, around Chatfield reservoir and to Waterton Canyon.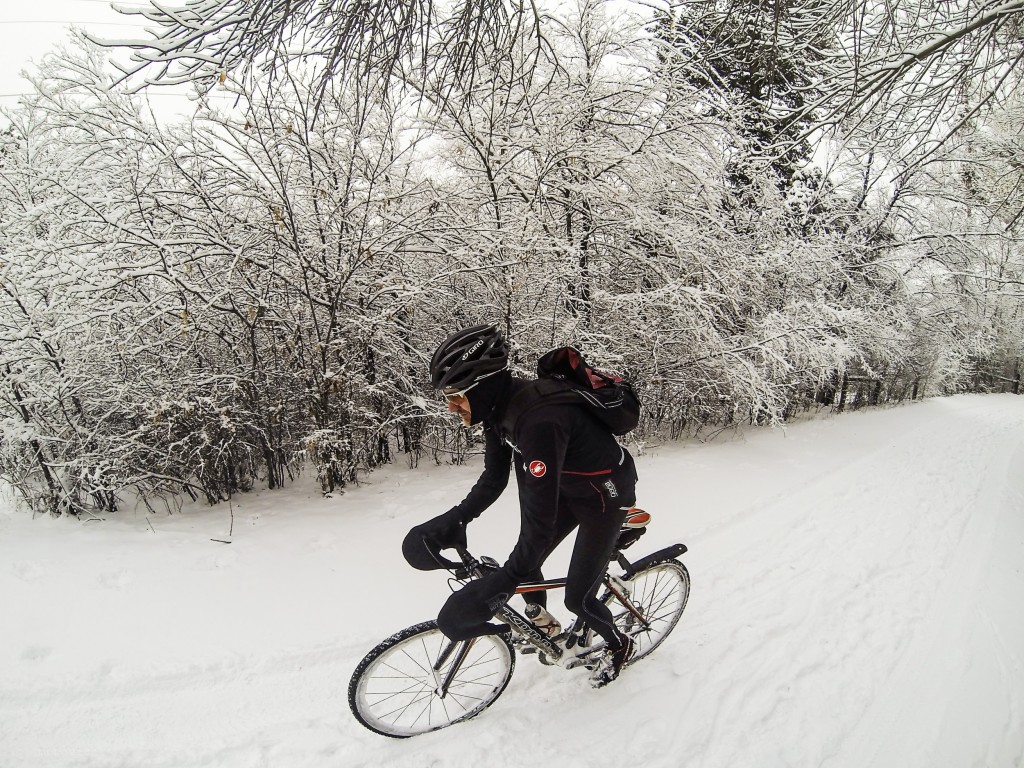 In the summer and fall, this is a route where one is as likely to encounter riders on horseback as MTB. The wide gravel trail and tree-lined canal is a nice escape from the busy roads.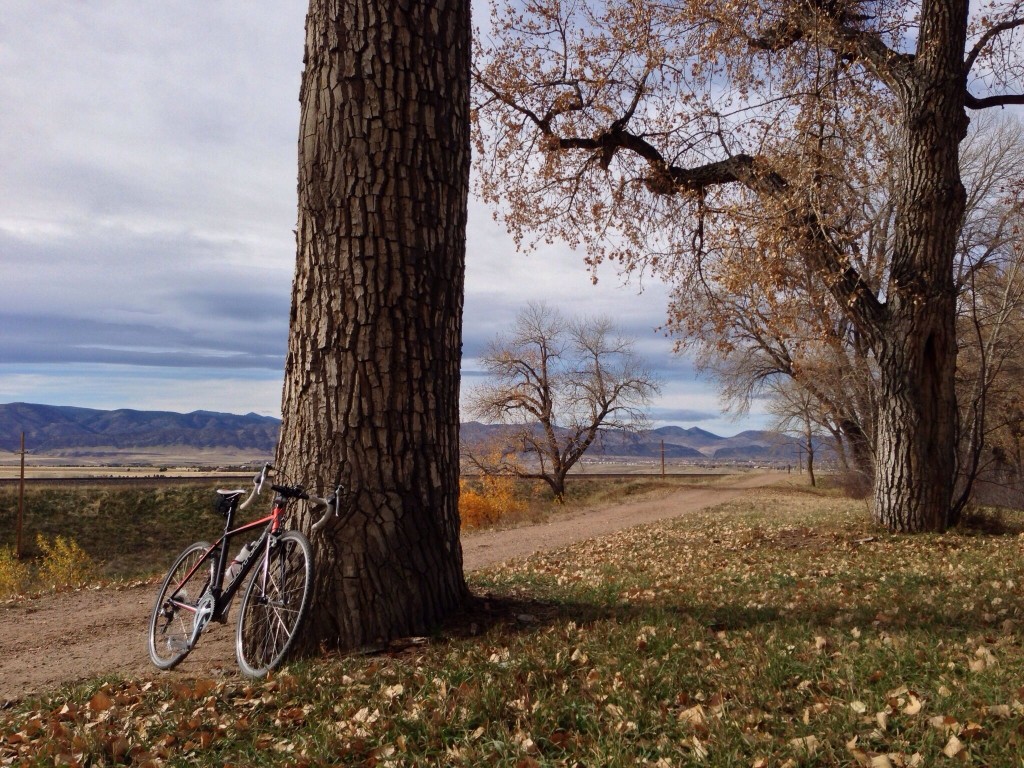 In the winter, the trail is even less traveled, and the smooth gravel makes for a nice surface when the ground is frozen or the snow falling. And so, with the week, and the month of January, both coming to a close, it was time for a ride.
4″ of wet snow had fallen overnight and light snow continued, but there was a slight break in the accumulation before the next winter advisory was supposed to hit later Friday night.
I met Twinkie near his house just as he and Mrs. Twinkie were putting away their cross-country skis. "I feel like I'm preparing for a Triathlon", he said. Indeed, like all good triathlon training rides, ours had been carefully planned: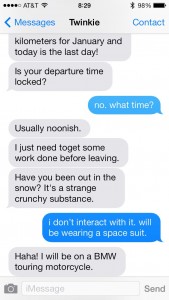 We rode south and picked up the trail where asphalt turns to gravel. As we hit the entrance, it became almost immediately clear that perhaps cross-country skis would have been a better choice. Warm temperatures in Denver preceding the storm had caused the first few inches to turn into a dense under-layer of heavy snow/slush.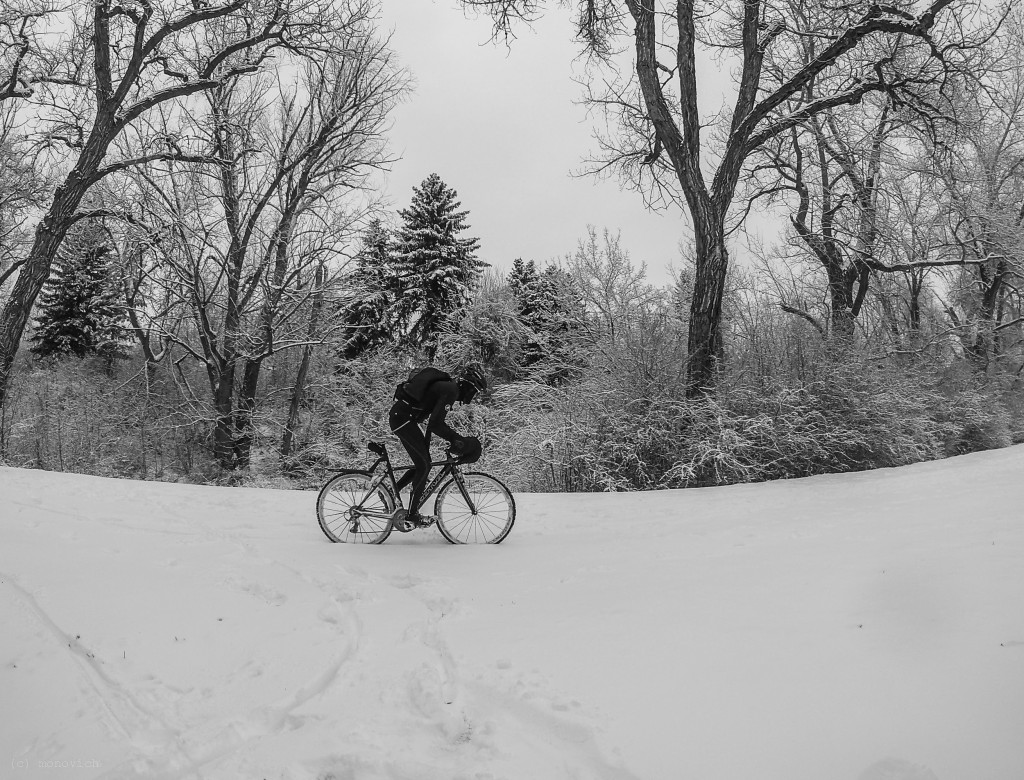 Nonetheless, we pressed on. The scenery was more than sufficient to distract from the fire burning in my legs.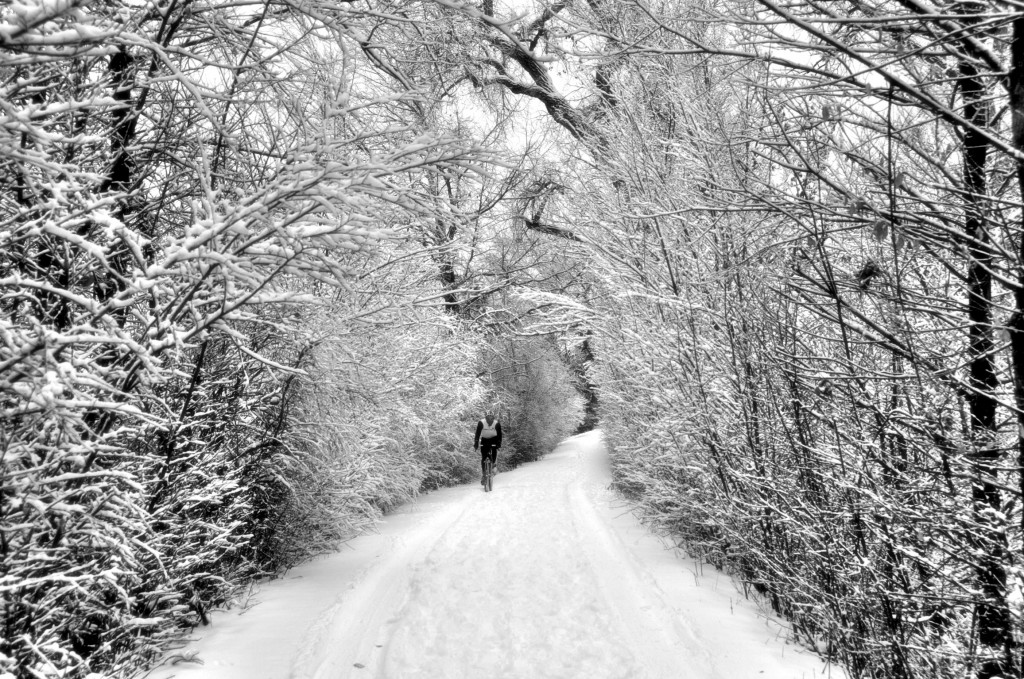 Whether riding on gravel, or in snow, or in slush, or on wet gravel coated by slushy wet snow.. one of the rewards of riding in challenging conditions is how totally effortless it makes riding in fair weather.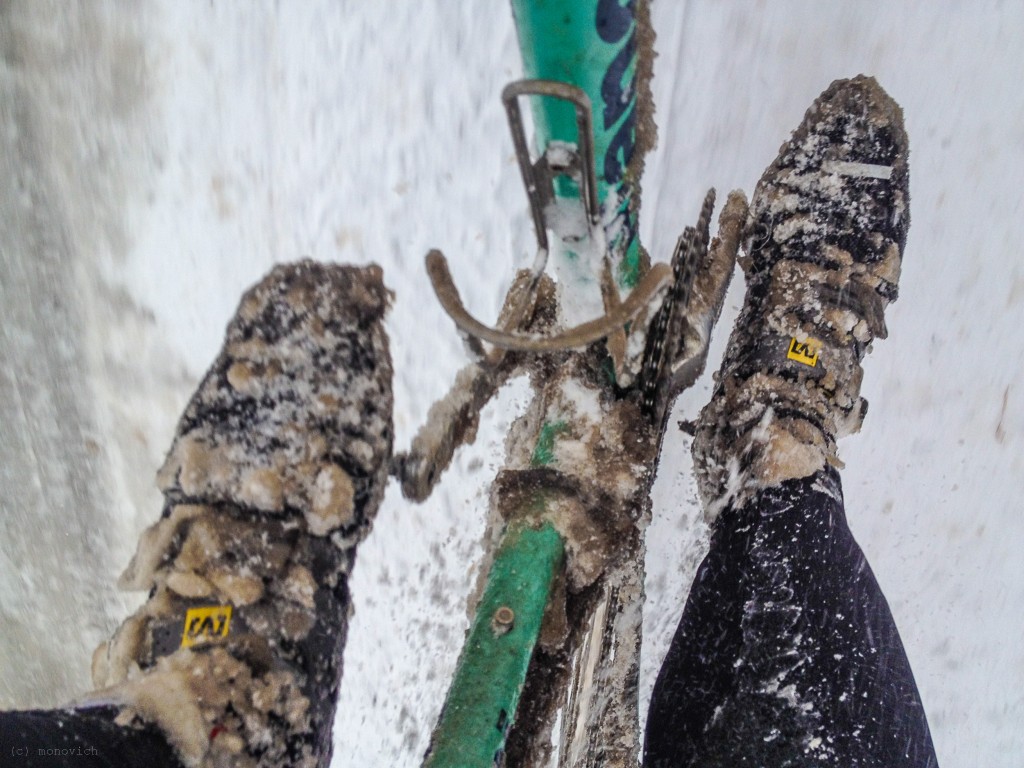 About half-way into the ride, I was cooked. On most rides… The wind? I can cheat it with body position, my small frame, deep dish wheels, and aero gear. The climbs? Light weight, ftw. The descents? Rodeo Labs San Remo Road Suit. The snow, however? There was no escape, and I was starting to lose contact with Twinkie as he literally plowed ahead in the distance. Finally, a few miles in we encountered the tracks of compacted snow left by one of the Denver Water maintenance trucks. This was a welcome respite from the continuous slog of cutting a path through the heavy snow. That's right.. riding my bike and momentarily thankful for pickup trucks.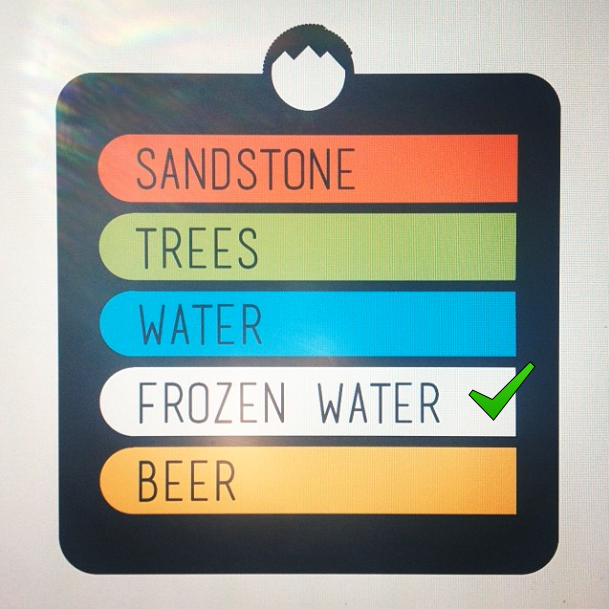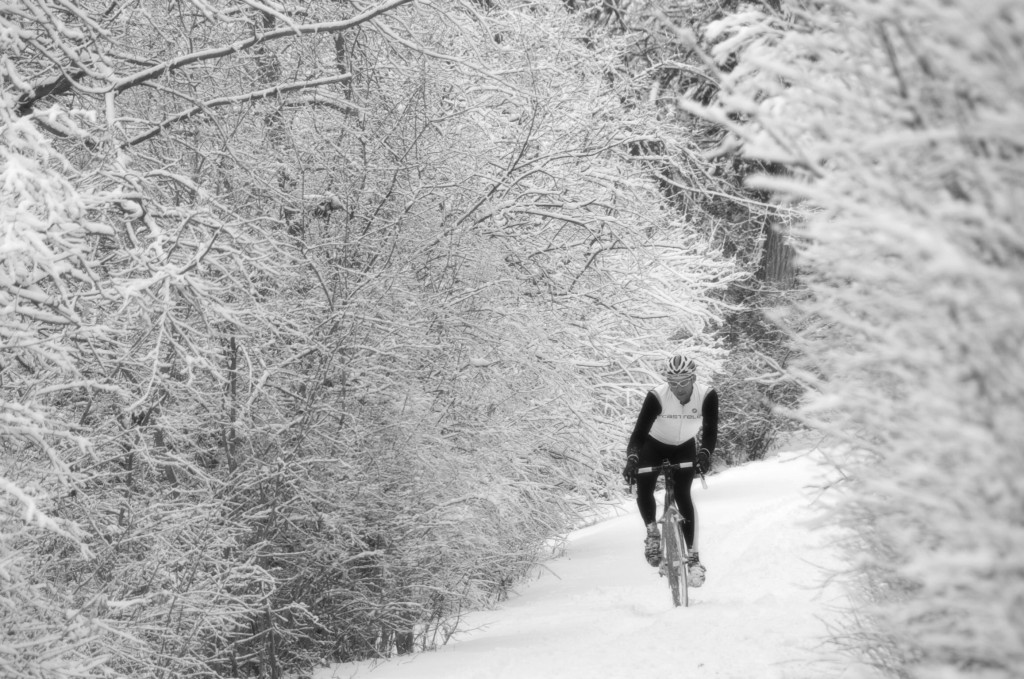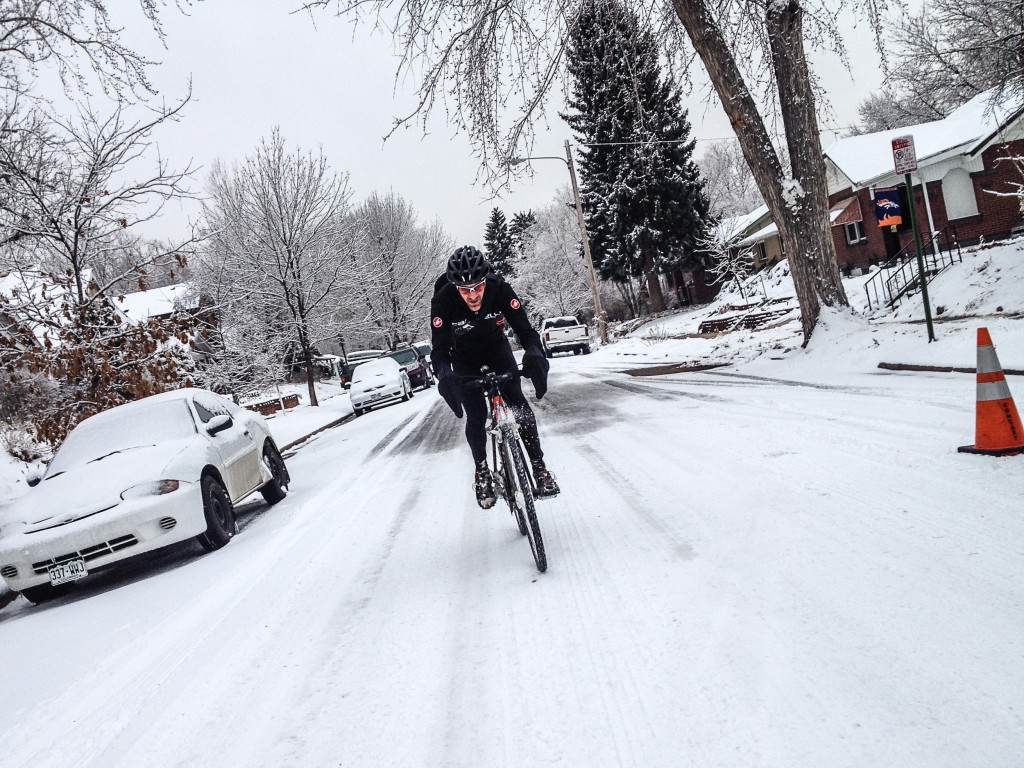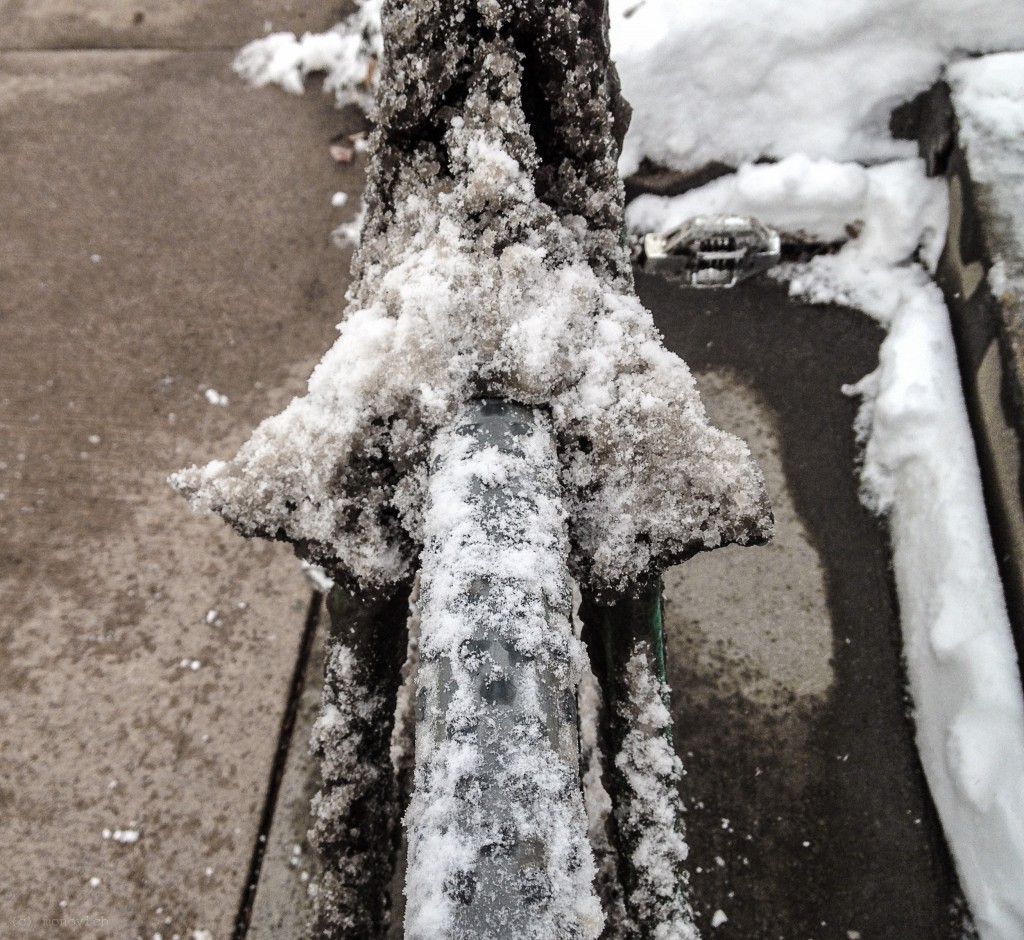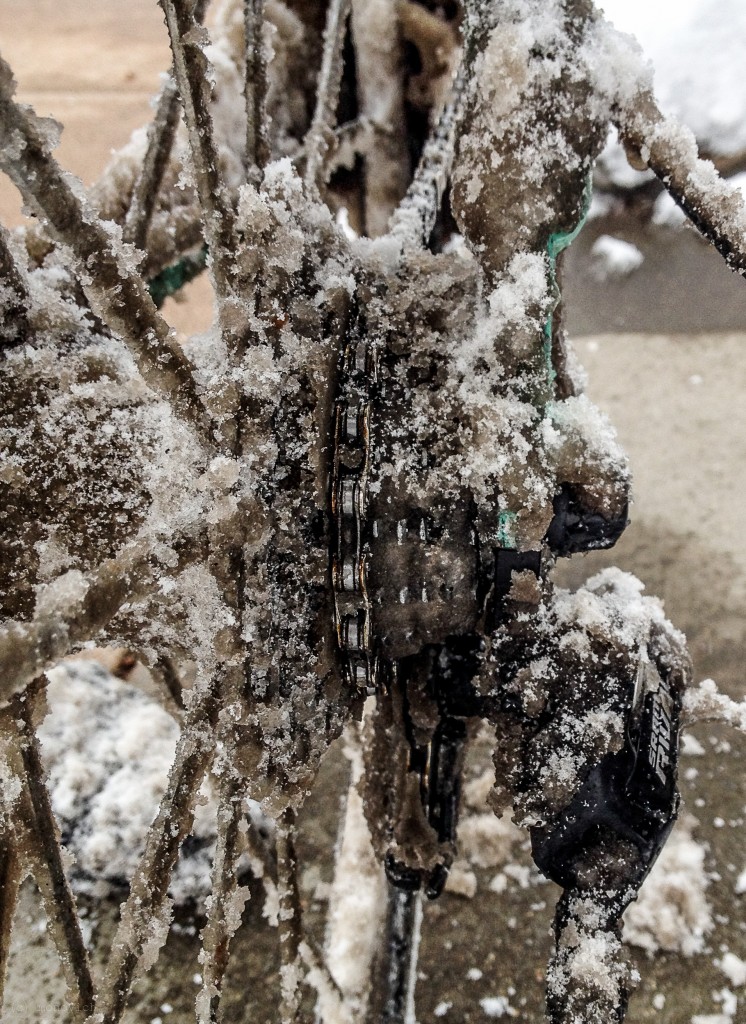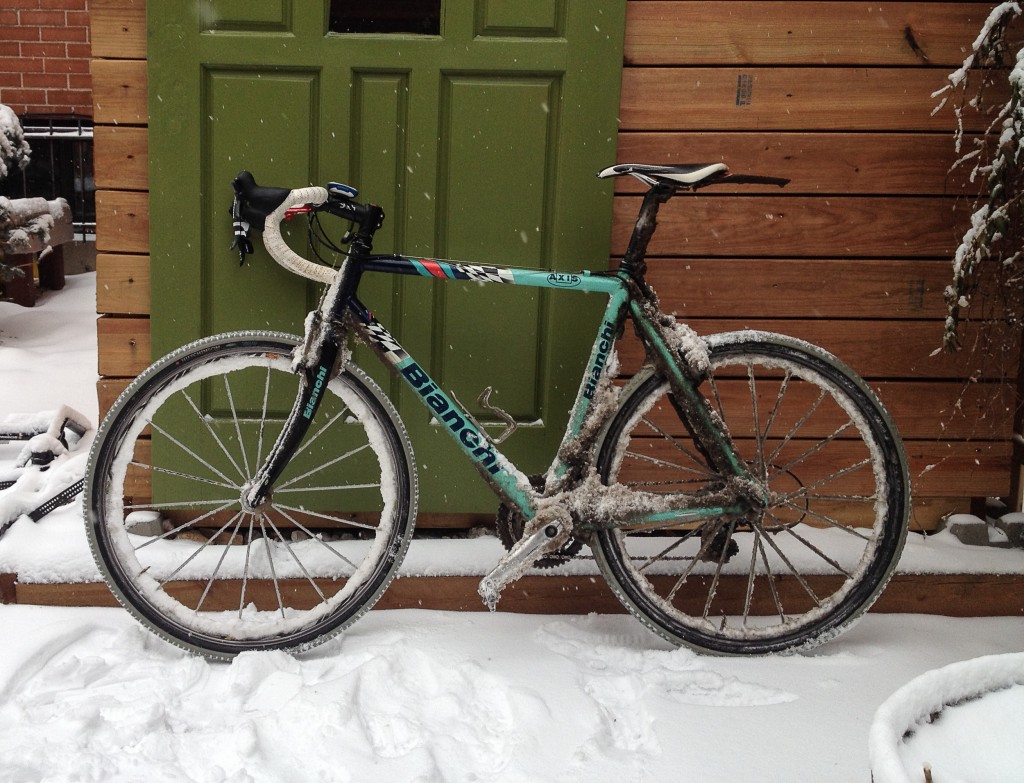 A bit of High Line history:
"The workers who built the High Line Canal more than a century ago didn't envision that people would be using their ambitious irrigation project as a recreational outlet in the midst of a busy urban area. In fact, to the builders of the 71-mile High Line, the canal was solely a commercial idea to bring South Platte River water to settlers and farmers following a gold rush in 1859 near the confluence of the South Platte and Cherry Creek." -Denver Water