The more I go to events in the gravel world, the more I realize how serpentine the paths are to the start lines. Nowhere is that more the case than the Oregon Trail Gravel Grinder. Or at least, nowhere is it more apparent, since you have five days of mingling to share your life with former and future strangers.
On the Trail, there were olympians, world champions, graphic designers, architecture students, chefs, and wind energy executives. There were tech bros, soccer moms, emergency room doctors, and inflatable hot tub owners. There were snowboarders, triathletes, moto drivers, photographers and vloggers. All waking up in tents every morning – or in the middle of the night to drops of wayward sprinklers – to drag their tired, half cleaned bodies across one of the most spectacular ranges in the country. It is glorious, it's weird, it is Oregon.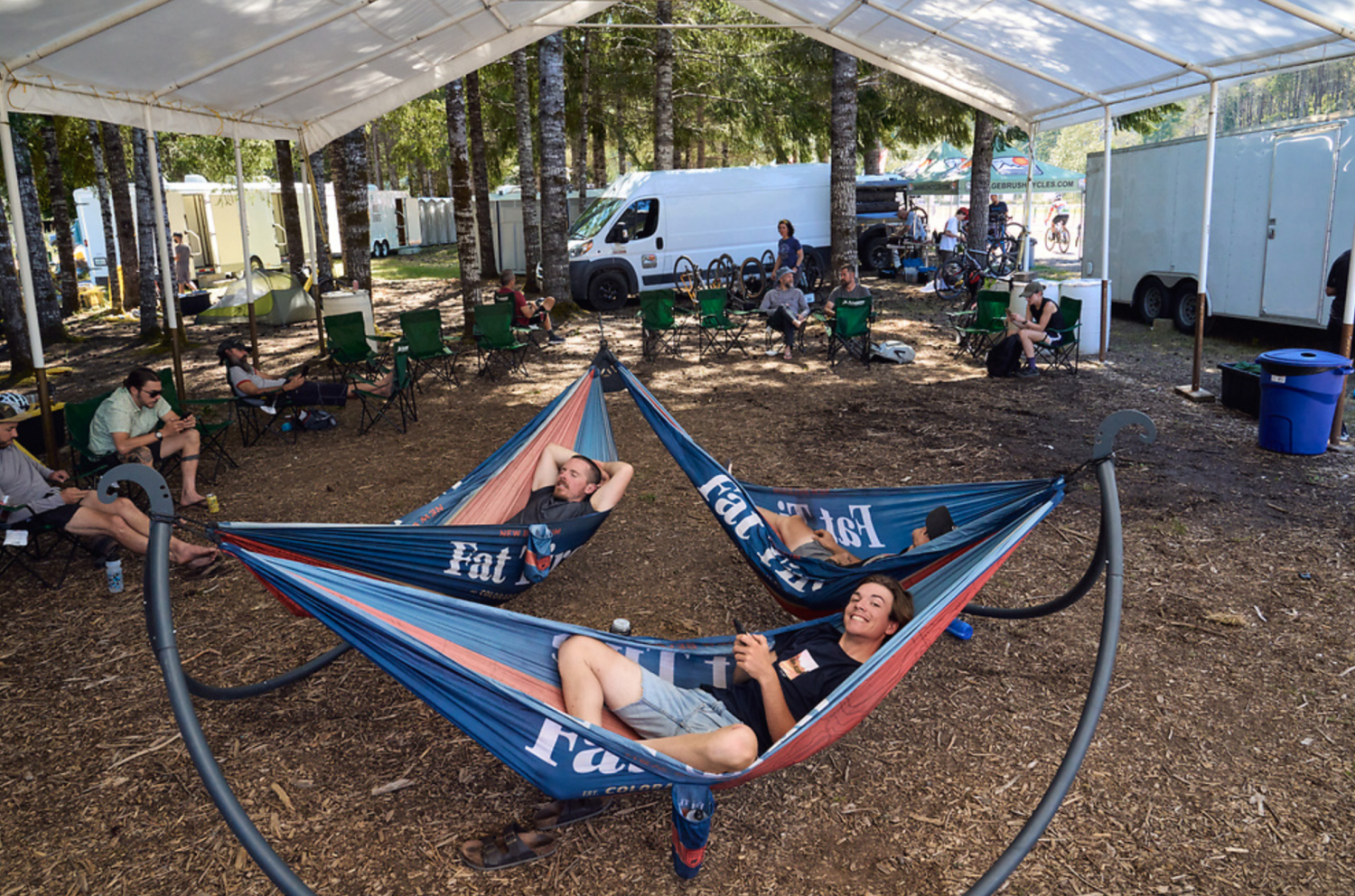 Alas, I am burying the lead of this race report a bit. The physical experience of my Oregon Trail was exceptionally meh. The final mediocre product of a spiral of misfortune that has been following me from the Rule of Three, to Unbound, and then to Sisters, Oregon. Nevertheless, the joy of the week far eclipsed the lackluster fitness that I had in my legs and these people – this strange amalgamation of ability, background and personalities – kept the beauty of the week shining. Which returns me to my path to these start lines across the country I have been lining up at this year.
When I have the, "how'd you get here," question flipped on me I always say , "I race to justify riding. What other, better justification is there to ride as much as I do other than trying to go fast?" But even I, with this race to justify the riding, can get too caught up in the ride to race mentality.
Since I finished off my third year at the University of Richmond, I have been riding a lot and enjoying many of the goodies the country has to offer. However, I have also been stuck in the confines of the train, taper, race, recovery methodology that is built around the big races I have started. And after each of these races, as I recover for the next, I have gotten stuck in the cautious tendencies to avoid added fatigue, retain freshness, or finish my openers.
Whatever. I am over it.
Changes are coming for me this summer. The last few months have been too disappointing to continue scrutinizing graphs that may or may not tell me how fit, fresh, and fatigued I am. To be honest, I rarely believe it when it says I need rest anyways. So I don't reckon I will. I think I'll just keep riding instead.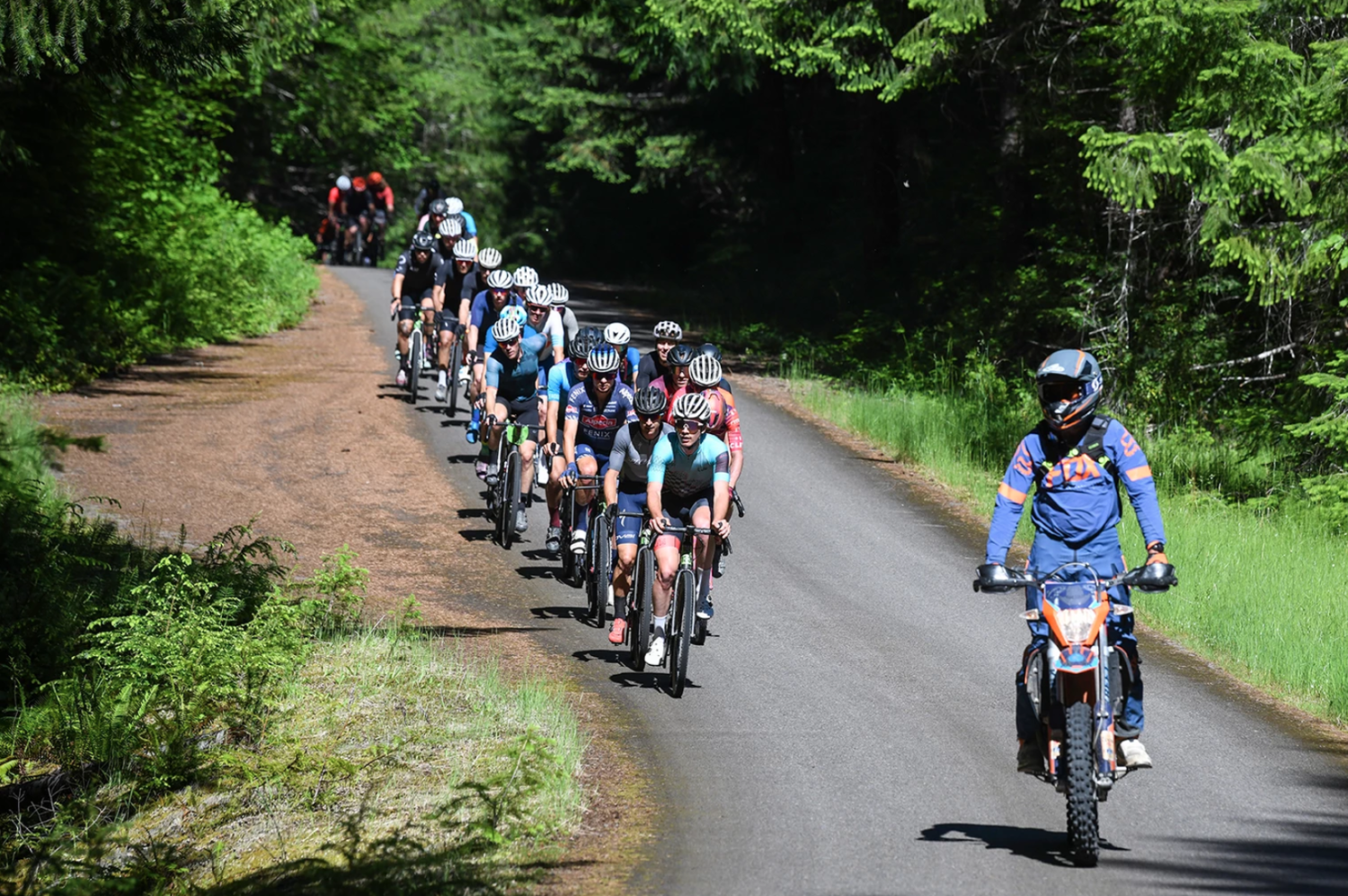 I still have races. Big races in fact. But, I am not riding for those right now. My guess is this will mean they will go great, and I may get sucked back into the old paradigms of training I know so well. But if they don't? I think I will be filled with happiness as I return to the city for the end of summer, because I will have ridden my butt off in sweet places with sweeter people.
After all, we in the Rodeo family have an amazing motivator, written on our frames every time we swing our legs over our steeds: Ride, Explore, Create. It's about time I listen, isn't it?