It has been a hot minute since I last published a Rodeo Newsletter, and there is a whole summer worth of activity to bring everyone up to speed on, so let's get started!
Unbound 2023
It is a bit crazy to be writing about Unbound in August. About three months have passed since race day, and we had a lot of riders with high hopes for the race. Luke Hall, our fast guy gravel racer had his eyes set on Unbound XL on his TD4. He was aiming for a win, which is a high and improbable goal for any given racer to publicly announce because so much can go wrong on race day, but we could tell he had fire in his belly. Lucas Clarke, also fresh on his new TD4, had his sights set on a win in the Singlespeed category in the 200, and he wasn't shy about letting us or anyone else know that he wanted it badly. As for the rest of the Denver / Home Office crew, between Bryan, Nick, and myself we also had singlespeed podiums as stated goals, with myself on my TD4 and Bryan / Nick on their Flaanimal Ti race rigs. There were many other racers out there on their Rodeo Labs bikes, and each rider was there from a spectrum of reasons. David was there to simply finish well on his first attempt aboard his TD3. Caleb was also racing the XL on his Flaanimal 5. I always try to notice and call out individual Rodeo riders at races whenever possible, but at Unbound the chaos and energy is similar to a huge Greek wedding, and there was just no way for me to keep up with all of the Rodeo people that I got to see and meet in Emporia this year. One thing is for sure, going to these events and seeing Rodeo owners and riders on our bikes is absolutely one of my favorite things to do as a part of this company. Meeting people who chose and adopted and who ride our bikes makes me both proud of our company and also full of gratitude to each of these people for making what we at Rodeo do for a living possible.
So how did it go!? It went Phenomenally!
Luke Hall finished second overall in the XL, battling through insanely muddy conditions that sidelined and DNF'ed many veterans and pros alike.
Lucas Clarke WON the 200 Singlespeed category in 11 hours, 59 minutes, and 39 seconds and despite the fact that he had only one gear, he rode a pace so high that he crossed the finish 8th overall in the open category. He set the singlespeed course record for Unbound.
Bryan, Nick, and myself very improbably crossed the finish together in 4th position, giving us 4th, 5th, and 6th in the official results even though it was a perfect tie.
David finished late in the night, but finished none the less. Caleb had thoughts of abandoning the XL, but also finished with style (and his writeup was brilliant, link below). 
In the wider community I know of so many classy Rodeo finishes, and am not aware of any DNFs, although it is always possible there were some. There is no perfect bike for Unbound, the race is too variable to design a bike exactly for, but I know that the Rodeo bikes out on course were uniquely adapted for the incredibly muddy conditions that we were treated to back in June. In sections where so many riders were walking, I was proud to see Rodeo bikes being ridden with panache. Much is made of fast gravel and aero gravel bikes these days, and I'm sure those are fun on a perfect day, but when nature turns up the rowdy, our bikes are better adapted than most!
If you'd like to read / see some race recaps, here are some key links:
Luke Hall's recap, and Luke's bike gallery
SBT GRVL
Steamboat gravel has quickly become one of the biggest gravel events in the world, with more and more racers and riders coming each year, and all of the major hitters in the US gravel scene targeting it. We had a lot of fun following Rodeo riders who were tagging us throughout the weekend, but it's worth taking an extra moment to once again call out a monster ride by, once again, Lucas Clarke, who took the singlespeed win on the 142 mile black course in impressive fashion, averaging 18.72 mph… with only a single gear to push over the 10,464 feet of elevation gain. Lucas rode the identical TD4 with an identical 44×18 gear ratio that he used for his Unbound win. Incredible ride, Lucas!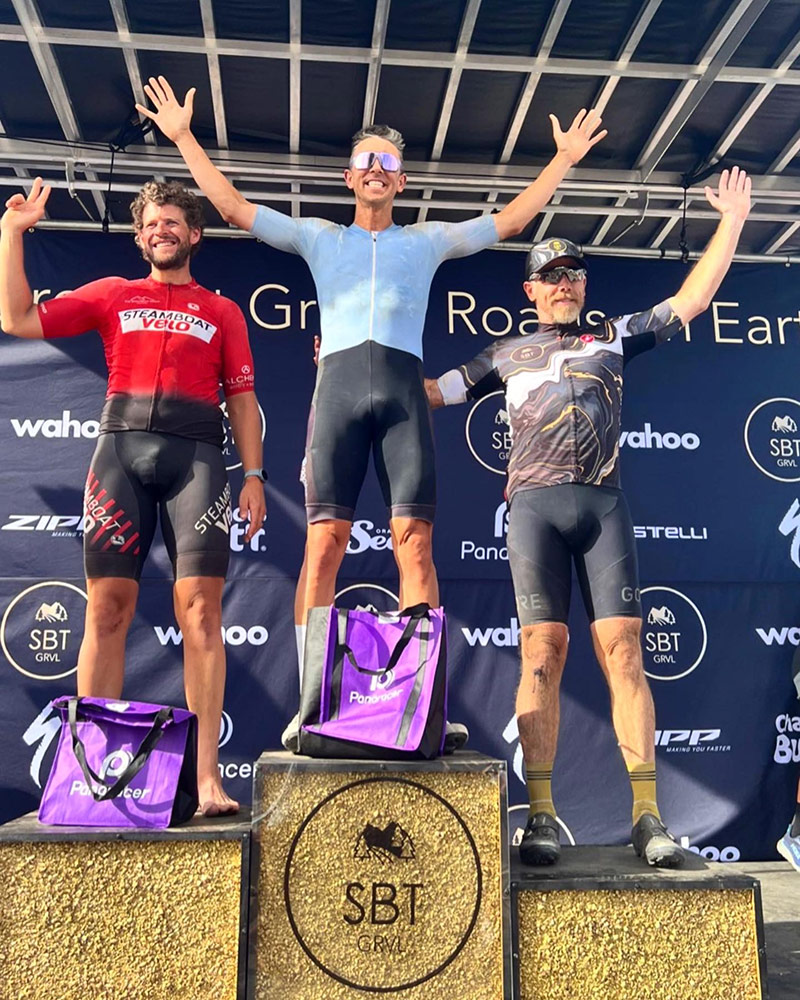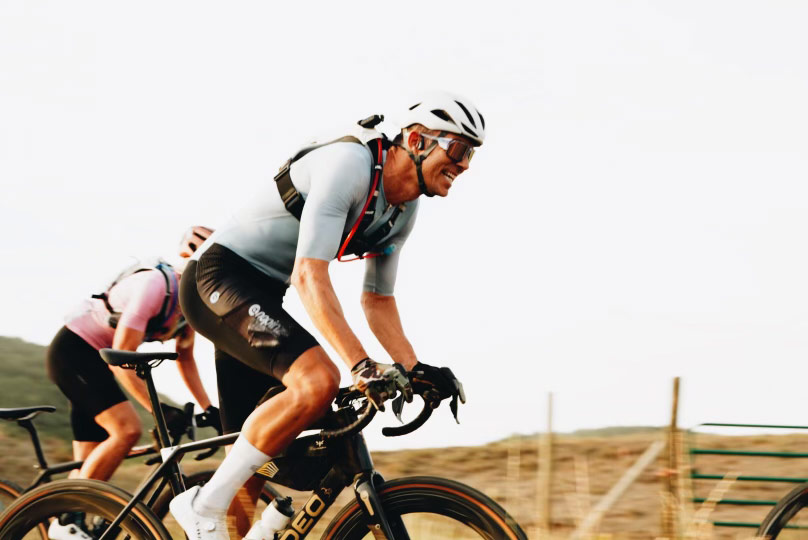 Thanks to Natalie Starr for these photos!
Rodeo Southern Migration Rally

For quite a while now I've wanted to do gatherings for Rodeo people far and wide where we could all get together and ride together for a few days. Aside from the rather small scale Silverton Project and the Flat Tops Roundup, we haven't quite been able to push one of these events into existence… until now. Thanks to Mike Smith one of our original Donkey pilots who resides in Florida, this project got the push that it needed, and we teamed up with local route expert and event organizer Singletrack Samurai to create the event that we've always wanted to host: The Southern Migration Rally. You can read more about it here, and you can sign up directly here. For the sake of the newsletter here are the bullet points:
Open to all! If you can ride it, you can come
3 day, 2 night bikepacking event starting in Gainesville, Florida starting January 13th, 2024
$200 registration, including a special jersey, Ridge Supply socks, and guide services by singletrack Samurai.
This is a self supported event, so you carry your food and tent, etc, but it is not designed to be overly difficult. We plan on riding together at a fun pace, and having some great times hanging out in camp each night.
We specifically scheduled this event in the dead of winter, so that those of us in the freezing northern climates can retreat to the warmer temps of Florida for a bit of a winter break. I really hope to see you there! I'll be going an I expect others from the office are coming as well. I've had plenty of people tell me that "it sure would be great to ride bikes with y'all", and this is our chance to collectively do that.
UDH Development
Continuing on from the question posed in our last Newsletter, what's up with support for Sram's UDH standard? On the Traildonkey side there continue to be no plans to support UDH, and that won't change. Our unique low profile sliding dropout system is one of the key features of the bike's versatility and we aren't going to abandon that, especially when it performs so well with standard derailleurs. But on the Flaanimal / Flaanimal Ti side, that larger profile sliding dropout design did leave room for UDH compatibility, so our in-house team set about designing a compatible UDH slider. It is worth mentioning with pride that we designed, machined, and tested the slider all in-house; proof that our internal team has gained so much competence over the years. Work on the UDH slider is now complete, and it's off to the machine shop for production. I would imagine that it will arrive sometime in September and will require two new sliders and a new axle because UDH dropouts have a unique thread pitch. You can thank Sram for that detail. Initial estimates are probably around $75 for the retrofit kit, but it could cost a bit more once we calculate landed costs. Once it arrives it will be an option on frameset purchases at a lower price because owners will be able to chose between either slider system being included with the initial frame / bike purchase.
Current frame stock / availability
We continue to catch up with inventory around here at an impressive pace. Flaanimal 5 steel and Titanium continue to be in stock across all sizes, and a small number of 49cm Flaanimal Ti will arrive in stock later September (those can be pre-ordered now, which is smart because we don't make many 49cm). Build times on these bike platforms are nice and low, with bikes shipping within a few days to a week from ordering unless they are custom painted or have esoteric parts, which of course is going to add more time (1-3 weeks).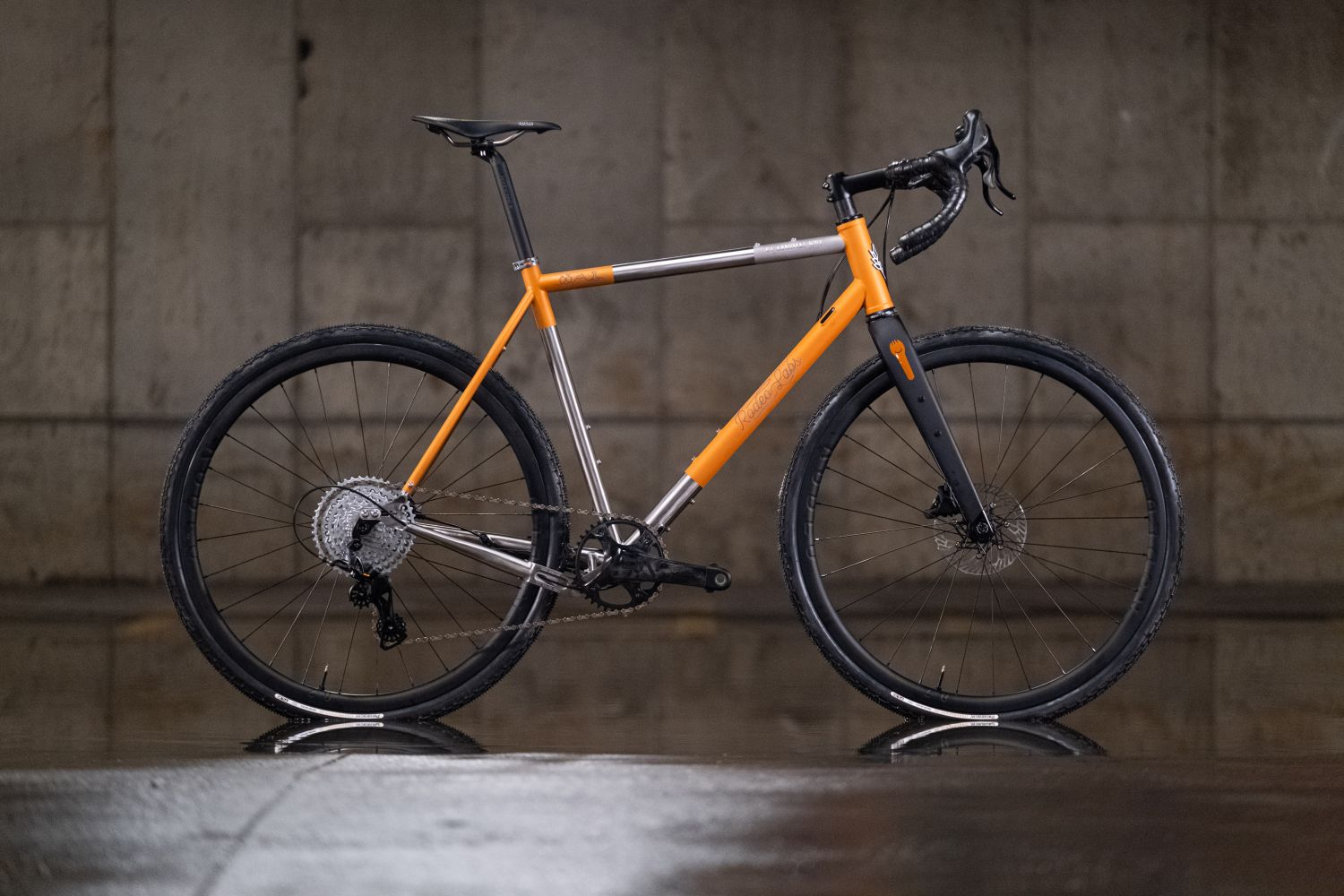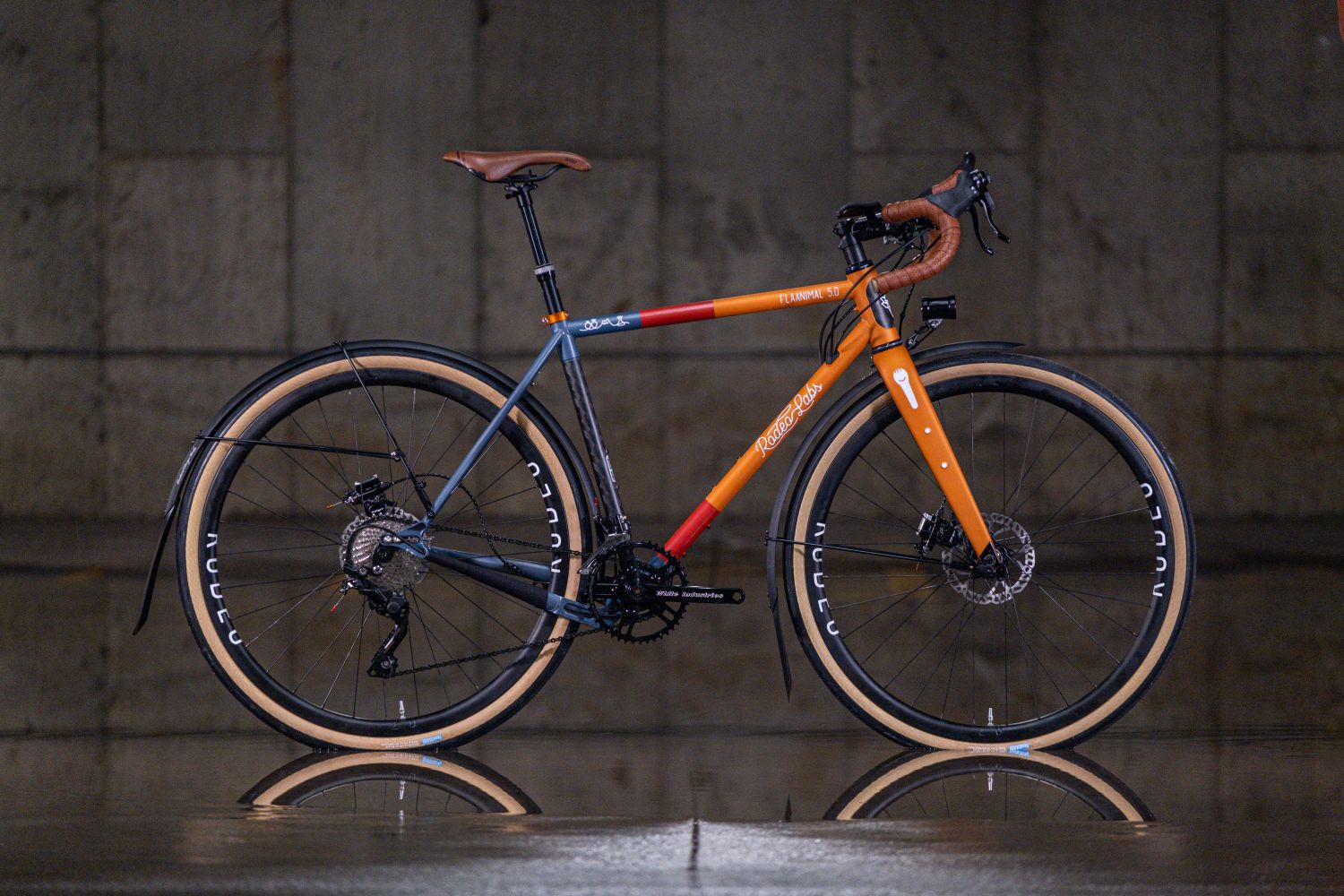 TD4s have shipped in every size and color now, and as of this writing we even have certain 54 and 56cm frames in stock and ready to ship, which means that build times for those are also very low. 52, 58, and 61 are still backordered but production is humming along and for those people waiting I expect we will have great news on that front in a week or two, depending on cargo transit times. The BIG availability event which will have TD4 in stock across all colors and sizes will happen in September sometime, as we have a final 2023 batch of frames wrapping up the first week of September. For people who have pre-ordered frames from that batch we will, as usual, fly those frames in when they are complete. The remaining stock of frames will ship in via ocean cargo. When all of that lands I think we'll have TD4 in stock across all sizes through the end of the year at current sales rates, so if you're eying a bike for spring adventures, it'll probably come from this batch!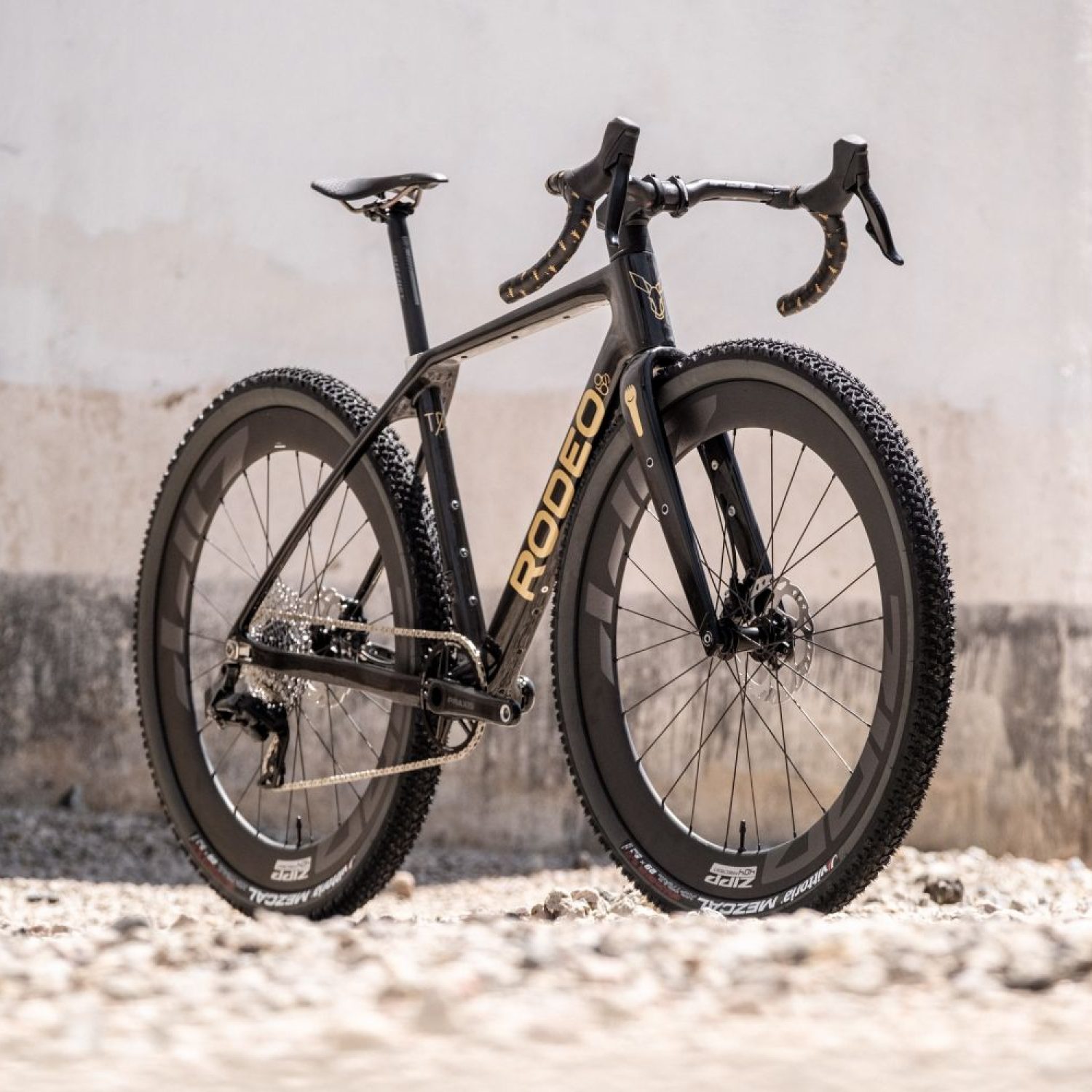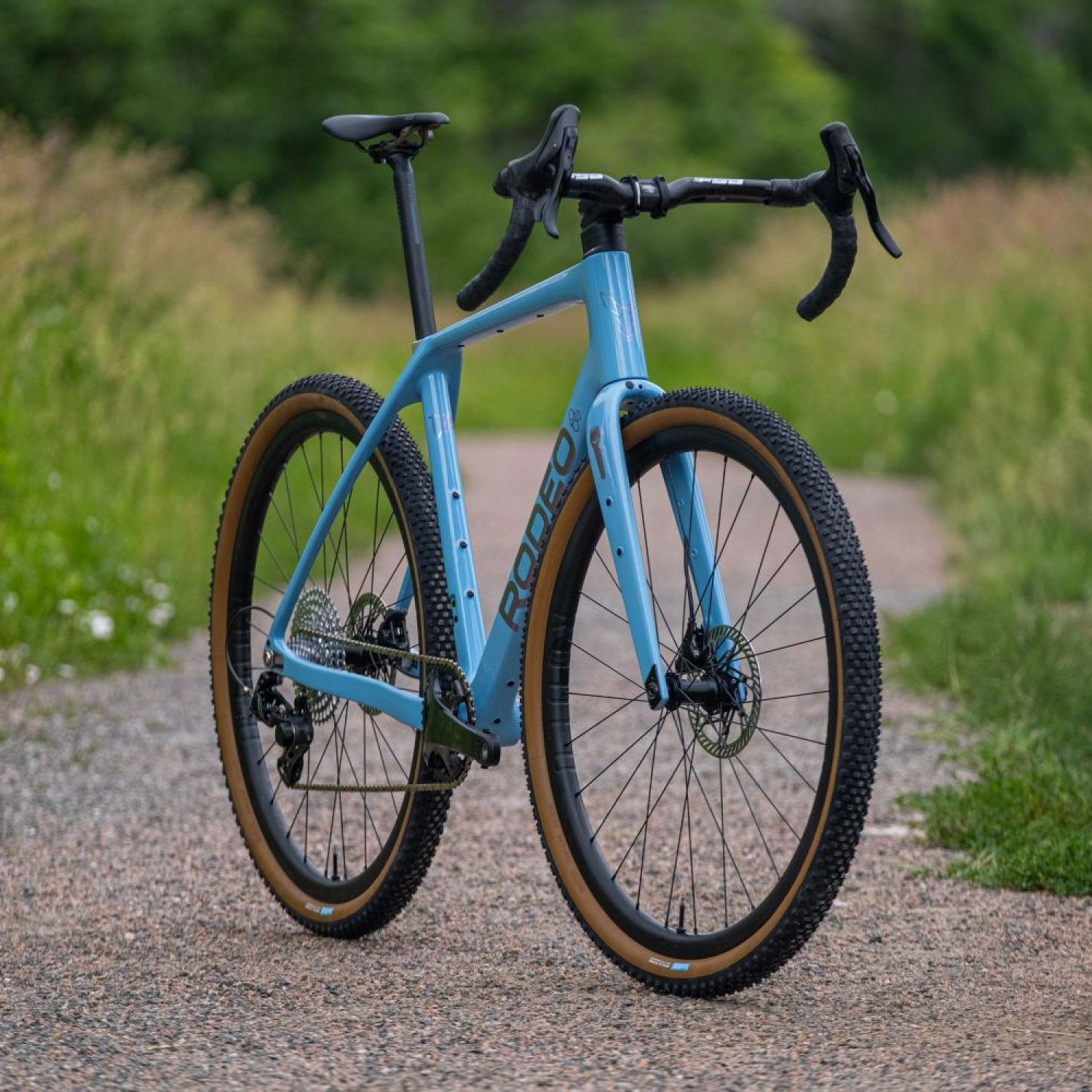 On that note, we're going to add two new surprise colors to our TD4 offerings. Our existing Glacier White and Bleaux colors are going to ride into the sunset once current stock is all spoken for, so that people who own those will always have unique Donkeys. What will replace them? Can't give that away yet, but I like both colors so much that I'm desperately trying, and failing, to justify allocating one to myself for "marketing" reasons.
High level: I still hear of people DM'ing or emailing us to ask if there are any un-spoken-for frames in the next batch, when in fact some of those frames are in stock, in Denver, right now. I think the Covid era taught us all that everything is out of stock all the time, but it's high time we at Rodeo do a better job at communicating that times have changed, and we're shooting to be a 100% in-stock bike company for the first time ever, later this year.
PS. If you're looking for a deal on a ready to roll pre-configured Rodeo Labs bike, I highly recommend keeping an eye on our Ready To Roll offerings on the website. This section always has killer deals and very creative / functional builds. Here is a gallery of what is available now from fast gravel to bikepacking worthy rigs: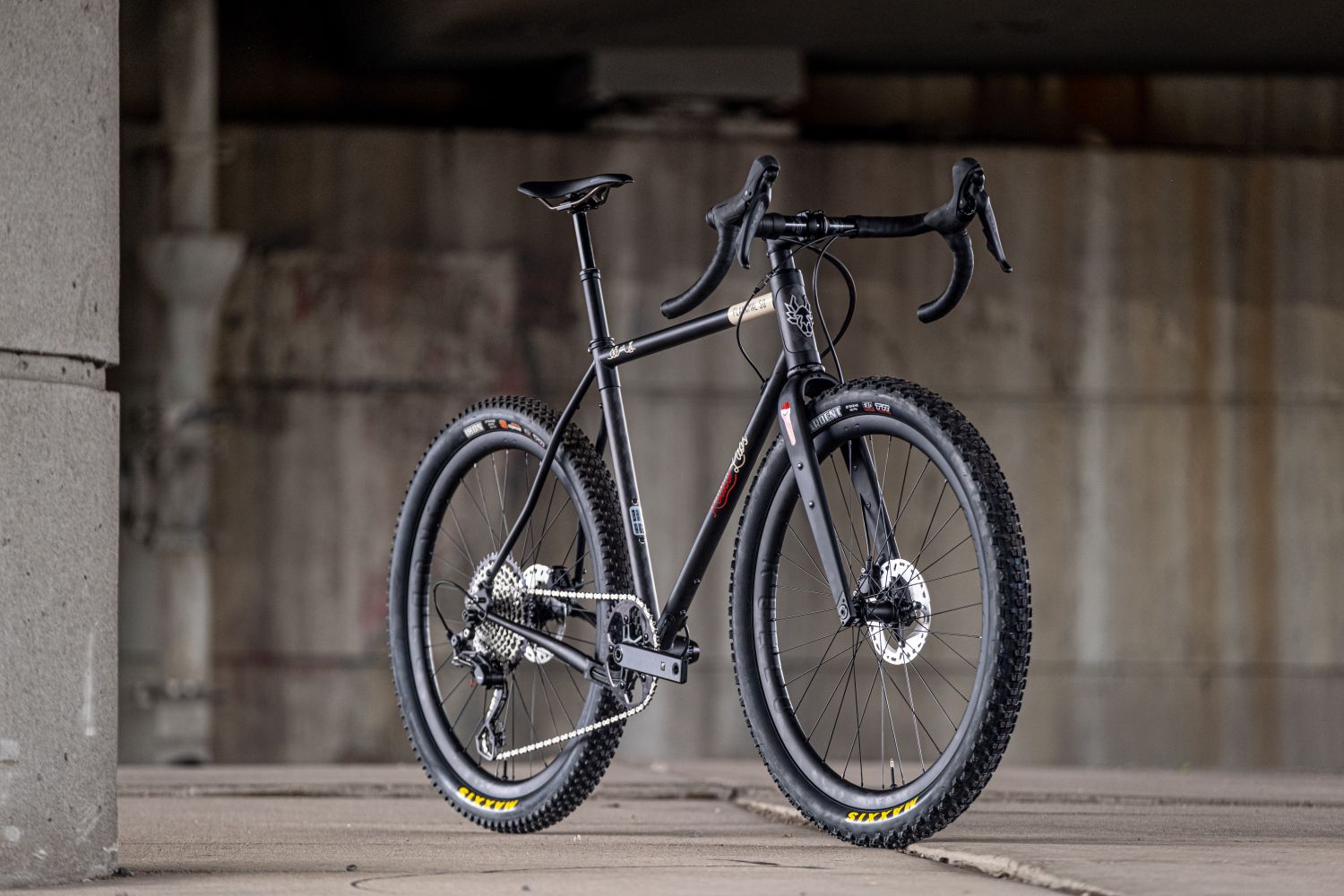 New Building
We've teased it a bit on the internet, but haven't said much about it otherwise. The ink yet isn't on the contract but we're quite close to moving to a new Rodeo HQ, and we're excited about it. The new facility would not only give us more space to work with, but it would allow us to run the company more efficiently and in a more integrated way. Our Project Denver bike making project is moving along in the background, and if we are successful in that R&D initiative, we might just be building complete framesets in a Denver facility by this time next year. Ever since the chaos of the Covid years we've had a strong appetite to make bikes in Denver, and having a facility in which we can really scale those ideas and dreams is a critical part of the effort. More as we have it!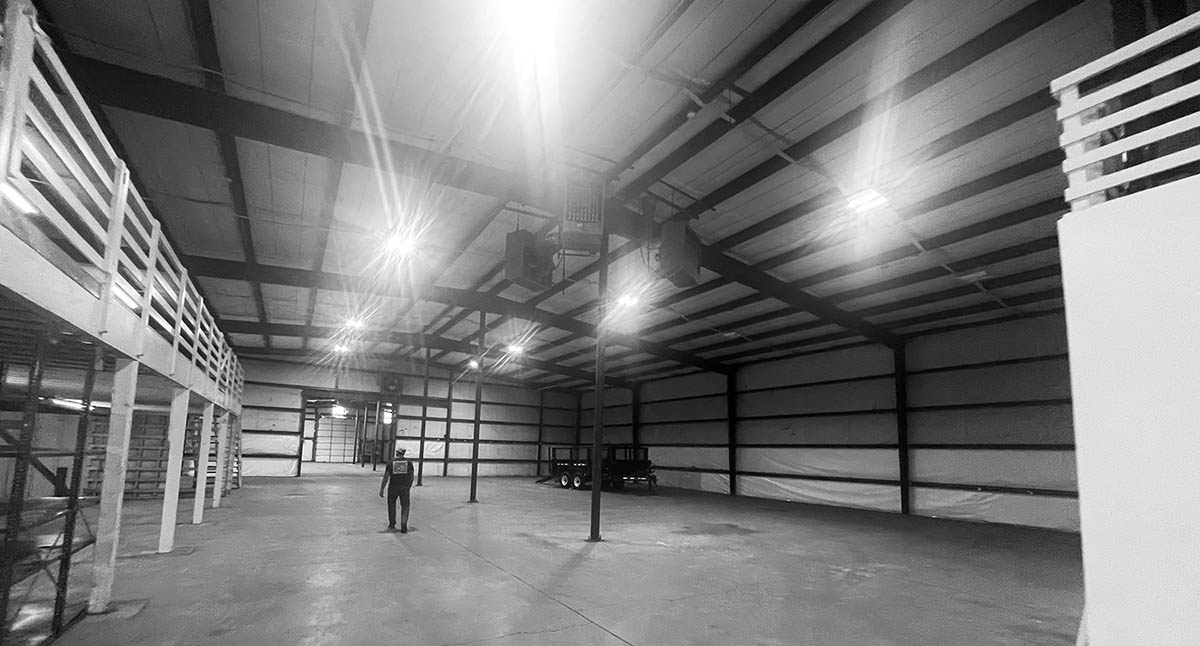 Rodeo 3.0 carbon rim development
At the 2022 Philly Bike expo the main noise was all about our TD4 launch, but if you were paying attention you might have noticed that we've been working on a new Rodeo 3.0 carbon rim. Our 2.0 rims have been in service for a number of years now, and are by far the most worry-free product in the lineup in the Rodeo range. We don't always beat the drum about our wheels very hard, but we've always been proud of our carbon rims because they quietly give owners years and years of reliable service across a huge range of conditions. With that in mind we've been thinking that it is time to offer a deeper / wider 700c rim in order to create something for people who want to be on the speedy end of the wheel spectrum, and also for people running the larger 700c tires that all of our modern framesets accept. The 3.0 rim isn't quite out yet, but will feature a 25mm inner diameter hooked rim bed, a 38mm depth, a 380g rim weight which is 40-50g lighter per-rim than the 2.0 rim, a finish that is perfect from the mold requiring no sanding or clear coat, separate front and rear spoke drillings, reinforced eyelets, and a lab-measured 20% increase in strength over the 2.0 700c rim. There are even more tricks that we aren't ready to announce yet, but we're excited to make these available in the next couple of months. Already we have thousands of miles of testing in the real world, including podiums at both Mid South and Unbound. We've already upgraded our 2.0 hubs to 3.0 with an entirely new design previously, and the new hubs have better engagement, better weather sealing, and vastly improved strength for reliability in loaded bikepacking situations.
Here are some teaser photos of the new rim. If you're at Gravel Worlds this coming weekend, you might see them out on the race course as well. I personally raced earlier prototypes of this rim at Mid South and Unbound already, and they performed flawlessly, so we really are on the home stretch in terms of these final tweaks and details.
Here's a question I ask myself sometimes: Why even bother to develop a rim when there are so many great rims on the market already? The reason today is the same as when we first developed the 2.0 rims: We like to control the specs on the most critical parts of the bike, and we like to push our priorities forward on those key parts. We are also able to offer better pricing on rims / wheels by developing our own, because we remove middle brands and their markup. For us it's a win-win.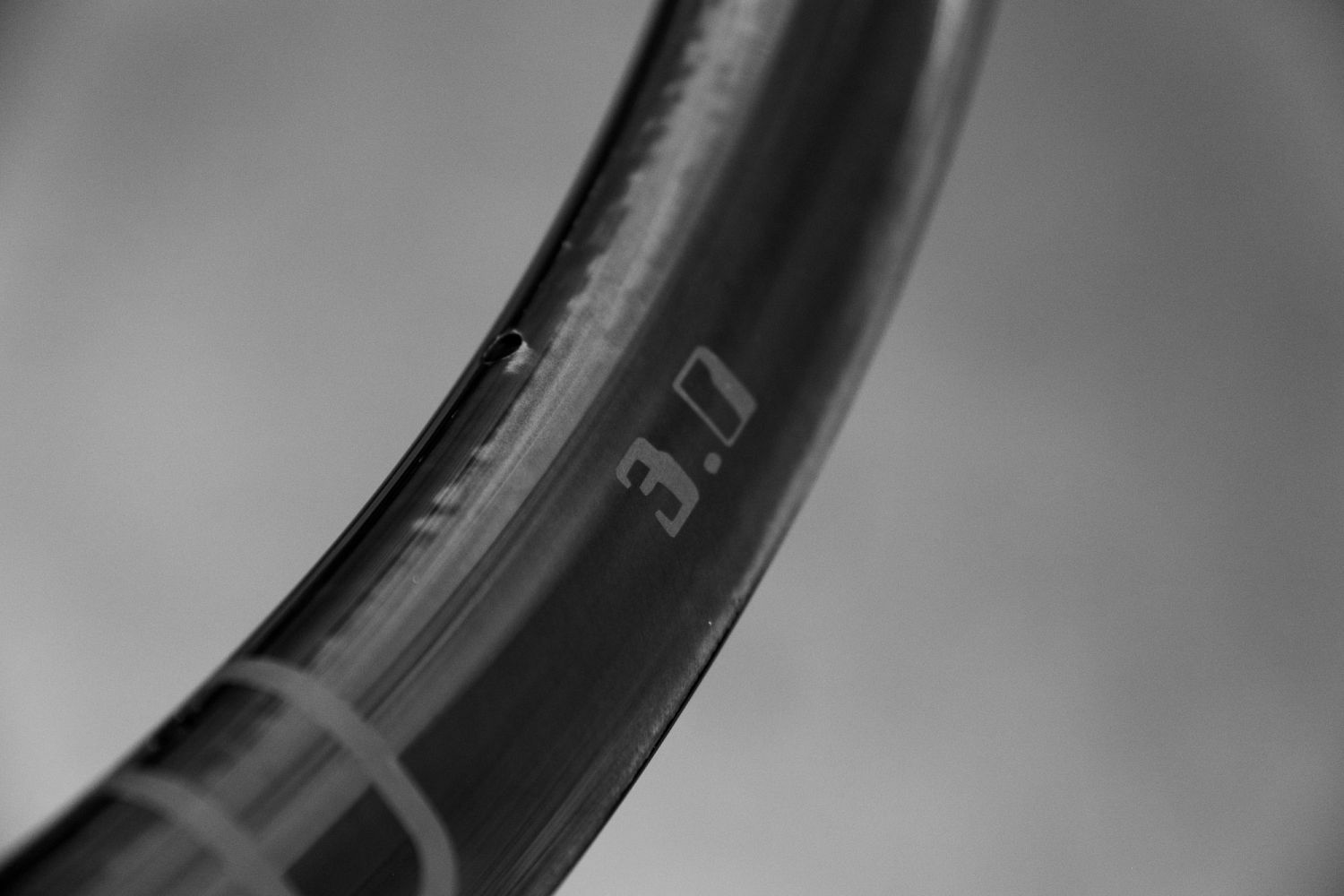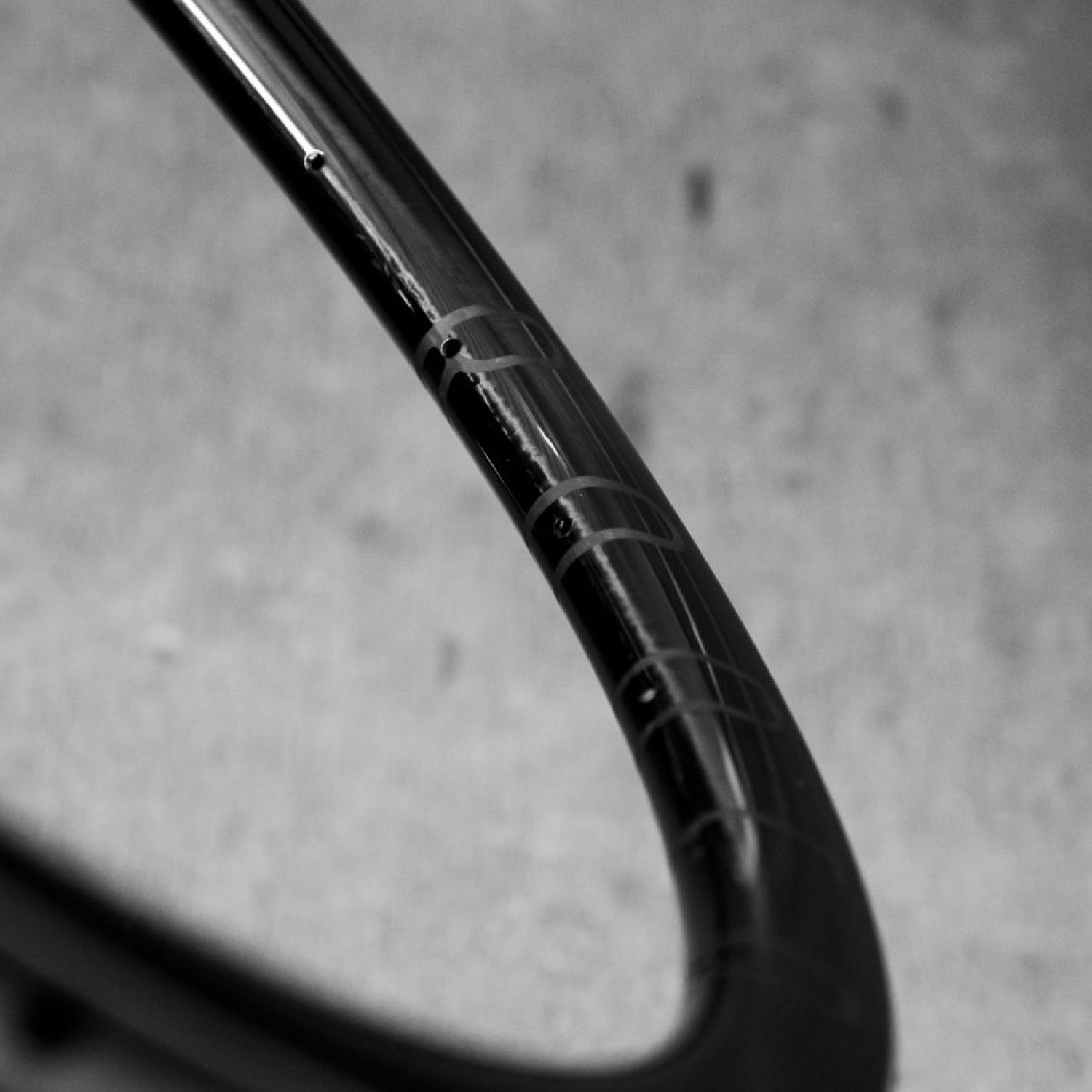 Finding the joy in riding, AND commuting by bike.
The stress of work has been pretty high this year, and there is always a strong temptation to skip out on my own riding and get to my desk sooner each day. I have a hard time recreating or taking care of myself when I know things need attention at work, and I often end up in a state of near paralysis trying to decide how to best spend my time. This year has been defined by pushing through that paralysis and riding anyway. I've been arriving to my desk a little bit later than normal each morning, and on some days I also leave a little bit early in order to get some quiet miles to myself. It is amazing how when I push through the initial stress and start moving, all of that starts to fade away and the joy of riding a bike returns. Through every phase of ups and downs in the last nine years of running Rodeo I've somehow managed to not give into that pull to live at my desk, and have stayed on the bike. I think this simple decision has kept me healthy physically and mentally, and I think Rodeo is better off for it, because Rodeo is first and foremost about riding bikes, not selling bikes. I dialogue a lot online with people who are juggling work and family and riding just like I am, and they're often commenting on how they wish they could ride more. There is no secret to riding more! For me about 95% of my riding happens to-from work, and if it weren't for these bike commutes I would probably only be able to ride a tiny fraction of the miles that I cover yearly. The inconvenience of kitting up, finding gear, being sweaty, changing, showering, and managing laundry at work are all real factors in the equation are more than worth the glow that follows me through the day and into the evening knowing that my body and mind are that much more healthy. I know not everyone can ride to work in a practical way, but if you live a nominal distance from work, you might just want to give it a shot! Bonus: Strava now calculates C02 saved in every ride that is marked as a commute, so for instance this morning's ride to work saved 7.19kg of Co2 compared to driving an average car. Multiply that over 45 weeks of commuting a year and the net savings would be 1617.75 kg of C02. I feel good about that! Double bonus: My cars don't get amazing gas mileage, but a quick gas expense calculation nets me $1800 a year in fuel savings by riding my bike to / from work as well. Bikes are pretty cool!
I think I spoke in the last newsletter about how much road riding I've been doing this year compared to other years, and the trend has continued since then. I'm nowhere near bored with gravel, but in a season where many people are leaving road riding in the rear view mirror because of distracted drivers and urban congestion, I'm still able to find my way through most of that chaos for some great road riding in the Colorado Front Range hills near my home. I've outfitted wheels on my TD3 and TD4 with road slicks and am still just super impressed with how well these bikes go on the pavement when set up for it. I recently set a PR on a one hour road climb on my TD3 that I had set in 2012, and it really surprised me that my eleven-year-older, 10lb heavier self, on a gravel bike with slicks, bested the likes of young-fit me on my beloved old Super Six Evo from my road racing days. Gravel may be what I love the most, but road riding has been a suddenly fresh way to re-discover the simplicity of riding this summer. Shout out to Vittoria for making my road bike tires of choice these days. They didn't ask me to plug their tires, but I'm really liking the feel of the Corsa slicks every time I ride them. When you're used to big fat gravel tires, a pair of fast road slicks feels like lightning!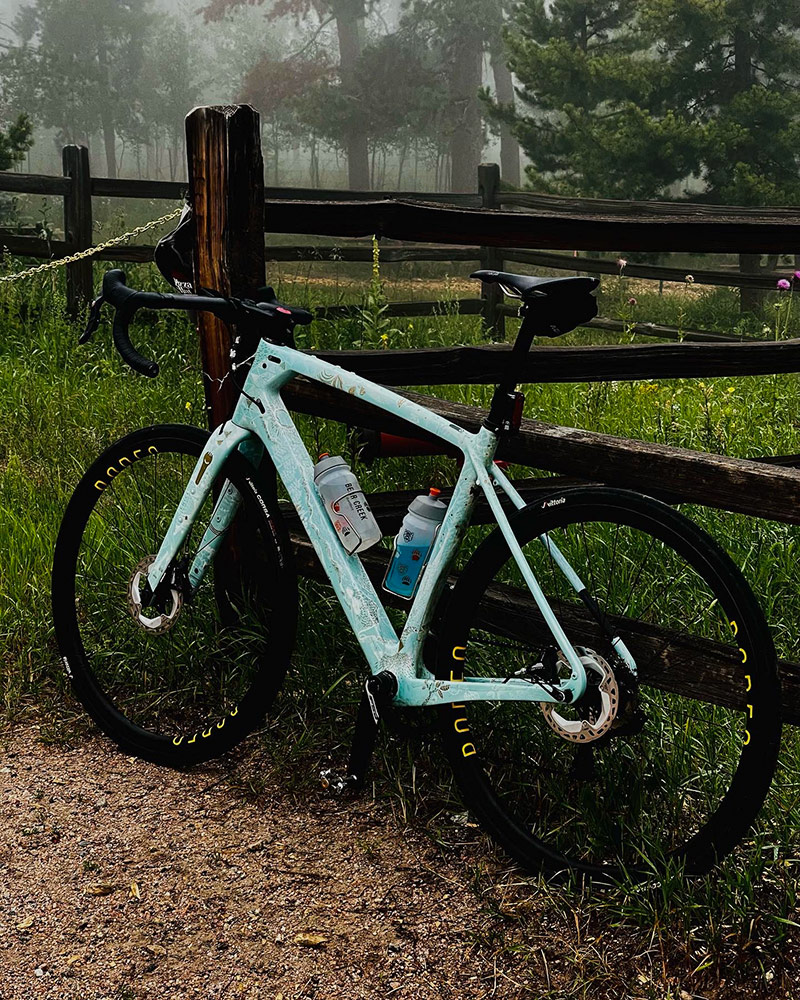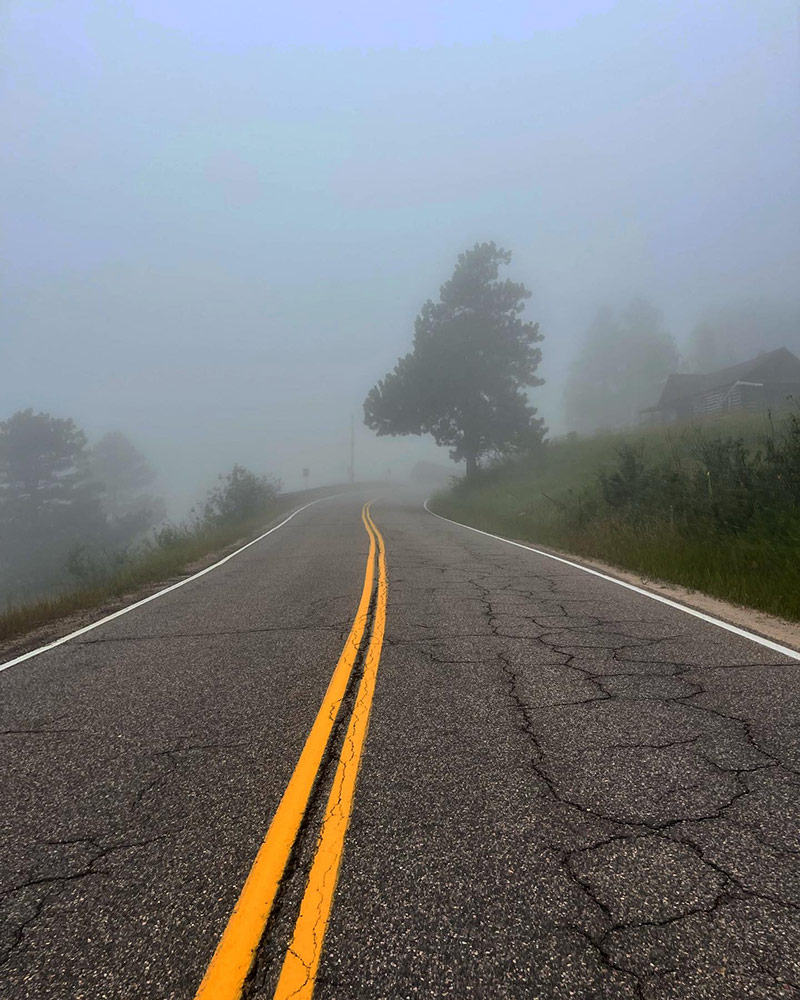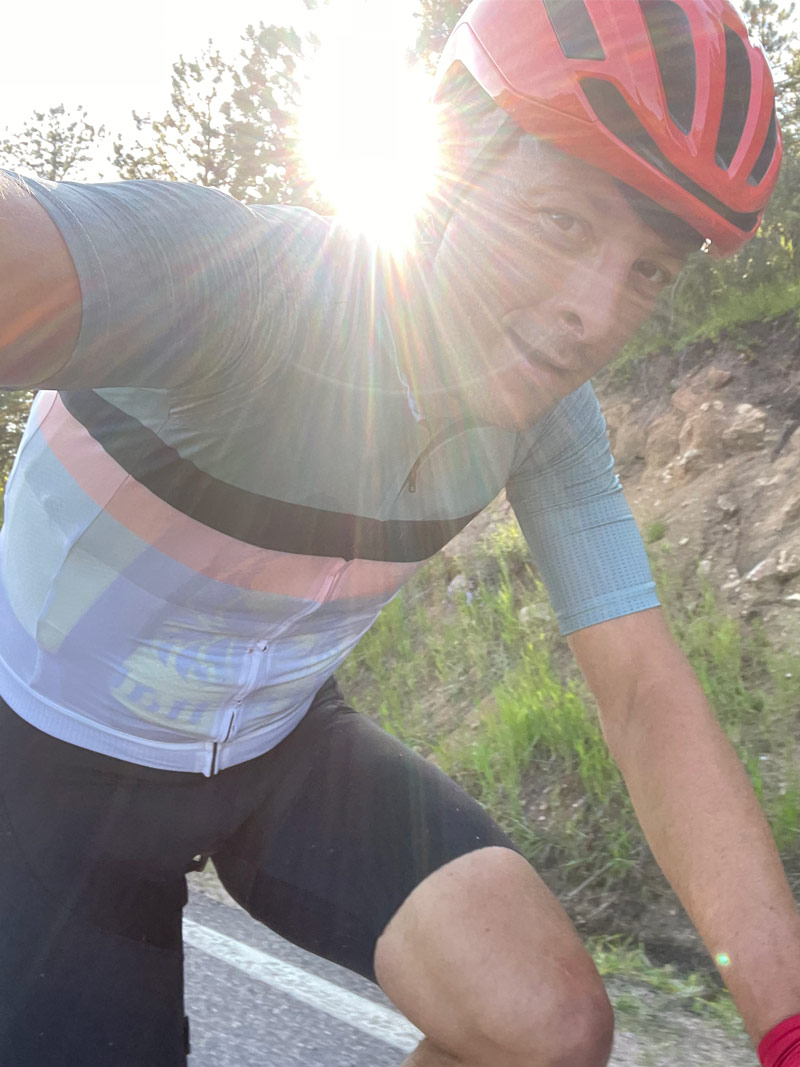 50mm offset Spork 3.2
We recently added a 50mm offset Spork 3.2 to our lineup to go alongside our 45mm rake Spork 3.1. Builders have been asking for this fork for a while, and on TD4 we adjusted the geometry of the 52 and 54cm frames a bit which called for a 50mm fork, so here we are. 3.1 and 3.2 share the same visual shape and the same weight. The key difference is the geometry / offset. Another feature that 3.2 has is support for integrated internal steer tube routing, so depending on the frame and components you have, you can route your brake / shift housing through the bar / stem / steertube / frame to create a bike that is free from visual housing clutter. Pretty cool stuff, if that's what you are into! Drew here at the office was into it, so he used the new Spork on his 61cm Flaanimal Titanium after he gave it a fresh coat of pink Cerakote and gold anodizing. Flaanimal 5 / Flaanimal Ti aren't designed around a 50 offset fork, but to some the difference in geo is minimal and they like the more relaxed rake of the new fork. Spork 3.2 / 50mm is available a-la carte, and if you ask us nicely you can have it on your Flaanimal if you like. The fork already comes standard on those smaller TD4 frame sizes. Until spork 3.1 gets the internal routing treatment late September, it's slightly discounted as a stand-alone fork, so get while the getting is good if you don't need that routing option!
PS, people sometimes ask why we called it a Spork. So here it is: If you combine a fork and a spoon it makes a Spork. A Spork is more versatile than a fork or a spoon. The Rodeo Spork is more versatile than any normal fork as well, so here we are!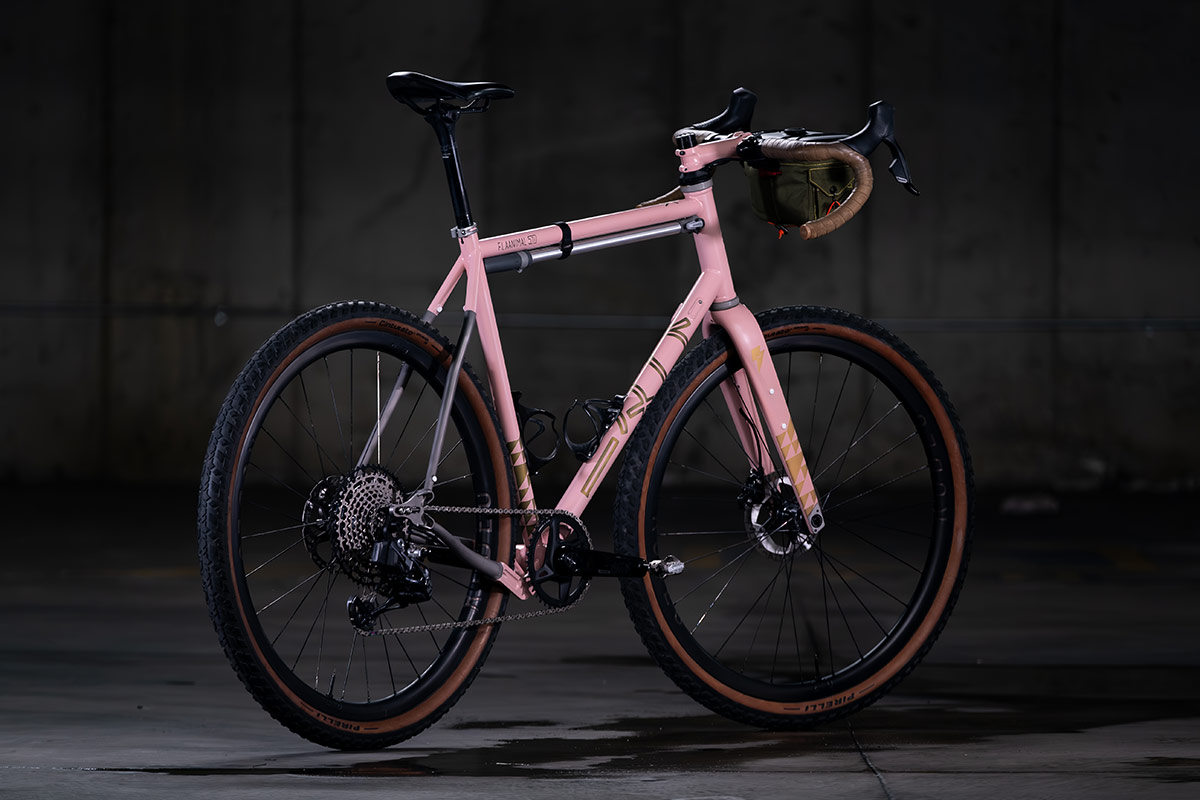 Jones Pass Adventure
Speaking of Summer. Logan stopped in the office a couple of weeks back and unceremoniously called me out for not having done any silly rides this summer, so we promptly put in an entirely silly day the following week. This extremely rugged, multi-terrain, rodeo-meta ride had me grinning ear to ear all day long, and it reminded me of the spirit that we came at all this with when Rodeo started in 2014. Back then we were wildly experimental and stubborn about riding everything on our drop bar bikes. I'm not sure what has been in the water this year, but I've been far less experimental and have been coasting on that old Rodeo energy for too long. This ride reminded me to get back in the saddle, experiment, and get creative with routes again. Far outside of the marketing lexicon the word Adventure actually means something, and I would strongly encourage anyone reading this to challenge themself to a truly adventurous ride before this summer is up, it'll do good for your soul.
Here are the words that I had in my mind about the ride the day after we rode it:
New kits
Speaking of being creative, we've been out of the habit of doing any new kits lately, but we're back at it behind the scenes! We've just refreshed our Explorts 1.2 (bibshort) and Lab Baggy (baggy short) stock, and we added a new dark blue color to our offerings. We haven't spoken much about our shorts lately, but they really are a huge labor of love that we started developing all the way back in 2018. Trevor from Texas had joined us on the big adventure ride that I spoke of in paragraphs above, and I asked if I could bring him some of our kit to model, and he did. On the ride he admitted that he hadn't really clicked with our original Explorts 1.0 shorts, but had never given me feedback on what worked and what didn't work. He mentioned that he didn't like the original fabric, clips, straps, and chamois position. I was very happy to let him know that we had revised ALL of those details in these latest shorts and really wanted to hear his feedback after the grueling 9 hour ride. At the end the feedback was great, and I think I won him back over with the refinements we've made. Making shorts is like making wheels: So many brands already make great offerings, so why even bother? The answer is the same: Clothing is one of the main factors that can impact a rider's experience out on a ride, and we wanted to put our own home grown ideas into the garments that we make so that we could test them in the real world. In that process we've made our shorts better and better each year since they were first released.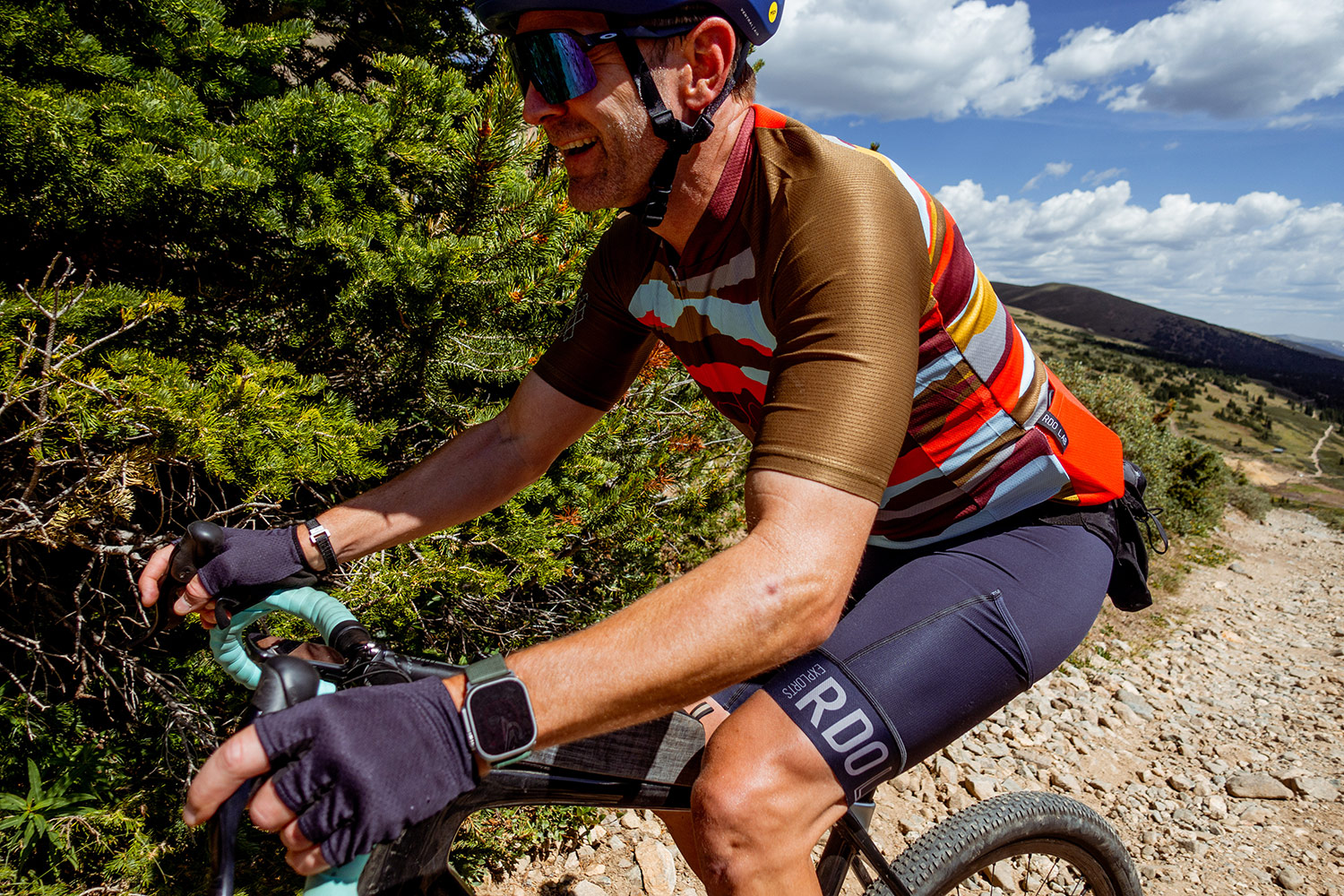 What's next with garments? We've got a final short sleeve jersey design for the year due in September, and we've got a lightweight merino wool longsleeve due at the same time as well. Beyond that we're prototyping a packable vest revision to our classic vest offering, an even bigger bibshort evolution for next spring, and a really cool / experimental jersey concept that is so odd that our pattern maker asked us point blank "why are you even doing this?". The answer? Creating and experimenting are just so rewarding! That reminds me: A lot of our current clothing is on sale, and on most items (minus the new shorts) you can take another 30% off current prices with the coupon code EXPLORTS2023. That will leave some of our short sleeve jerseys in the $20-$40 range, which is a killer deal!
Easter Egg!
Hey! You've read this far. Thanks for being interested in what Rodeo is up to these days! As I mentioned above we may be moving in a week or three, and it would sure be nice to move fewer boxes from one building to the next, so here's an opportunity to own a Flaanimal 5.0 steel or Titanium, frameset or complete build, at 10% off. Just enter this into the box at checkout and save yourself some coin! FLANNYTHANKS. We almost NEVER have sales of bikes and frames at Rodeo Labs, and we will limit this coupon to a fixed number of uses, so if you're in the market, consider this a than you and an opportunity that we won't offer again for possibly years!
Edyn Teitge
Compared to previous years where we had an entire 10 person gravel team and numerous privateers on our sponsorship roster, we've scaled back on rider sponsorships quite a bit this year. I'm not less excited about supporting athletes than in previous years, but with the general bike industry slow down and our increased spending on Project Denver R&D I've decided to allocate our resources carefully. That said, we've just this week added 14 year old bikepacking phenom Edyn Teitge to our supported riders roster for the remainder of 2023 and 2024. We're excited! Edyn came to us out of the blue earlier this year with the idea of collaborating, and the more we read about his rides, races, and adventures the more impressed we were. The amount of grit and stamina this young man shows really just blows our minds, and we think the way he approaches riding bikes is very inspiring. We're currently building Edyn a TD4 and hope to have it to him in time for Rebecca's Private Idaho, and Edyn has Tour Divide fully in his sights for 2024, and says that he wants to do it on his Donkey. With the support of his parents and a track record that any adult would be proud of, we're excited to see where Edyn goes next. You can read a few of Edyn's previous posts on Bikepacking.com or on the Bikes Or Death podcast. You can follow Edyn on Instagram here.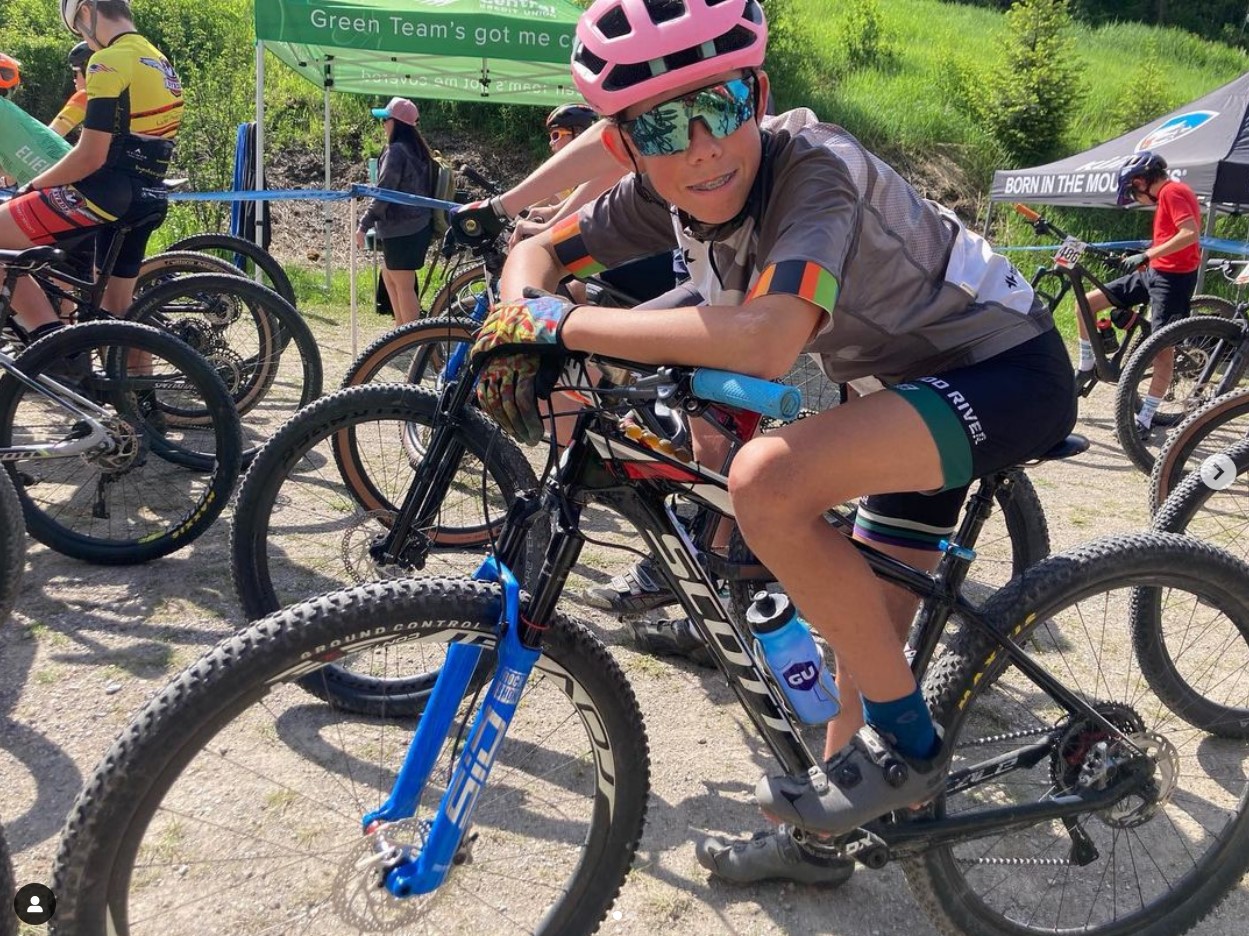 Gravel Worlds
By the time you are reading this Gravel Worlds in Lincoln, Nebraska may already be over, but as I write this I'm excited to be planning on heading out for my first ever attempt at the race. Logan once again goaded me into this with a few text message hints, so he and I will be heading out to the race on our TD4s. The break that I took off the bike for two weeks in late June when I was race directing Ascend Armenia effectively split spring / summer into two pieces for me, and I realized as we entered August that I was still hungry for one more gold old fashioned bike race. I've heard about Gravel Worlds for years, and they are one of the OG gravel events in existence, but the timing has never lined up for me to attend until now. At 150 miles the course is 50 longer than Mid South and 50 shorter than Unbound. Having done both of those singlespeed, it felt natural to make all of my 2023 gravel racing a singlespeed affair, so once again I'm set to go for it with only one gear. The excitement of one more race event for the summer has me bubbling inside with questions about tire size, nutrition, gear ratio, and all of the usual things that happily plague gravel racers. I may even have a go at using the Switch-Up Donkey in flat bar mode just to see how different that feels in a gravel racing setting. Time will tell what the race bike ends up looking like, but I can't wait to share stories from whatever the day ends up bringing!
Last thoughts / cool stuff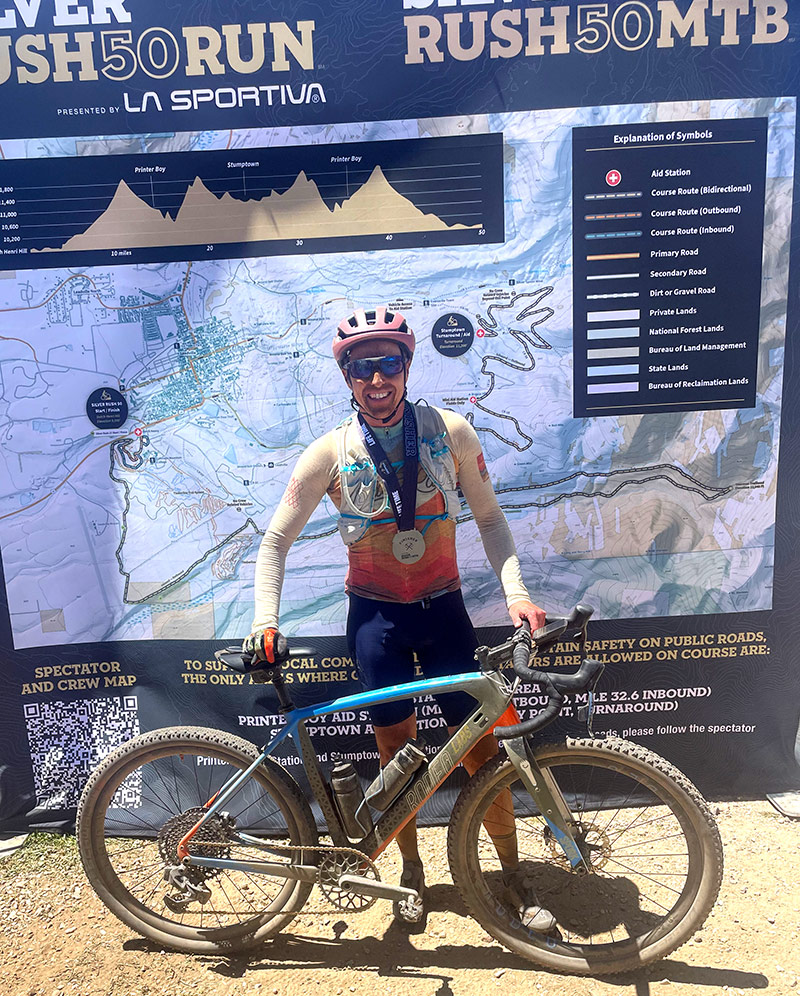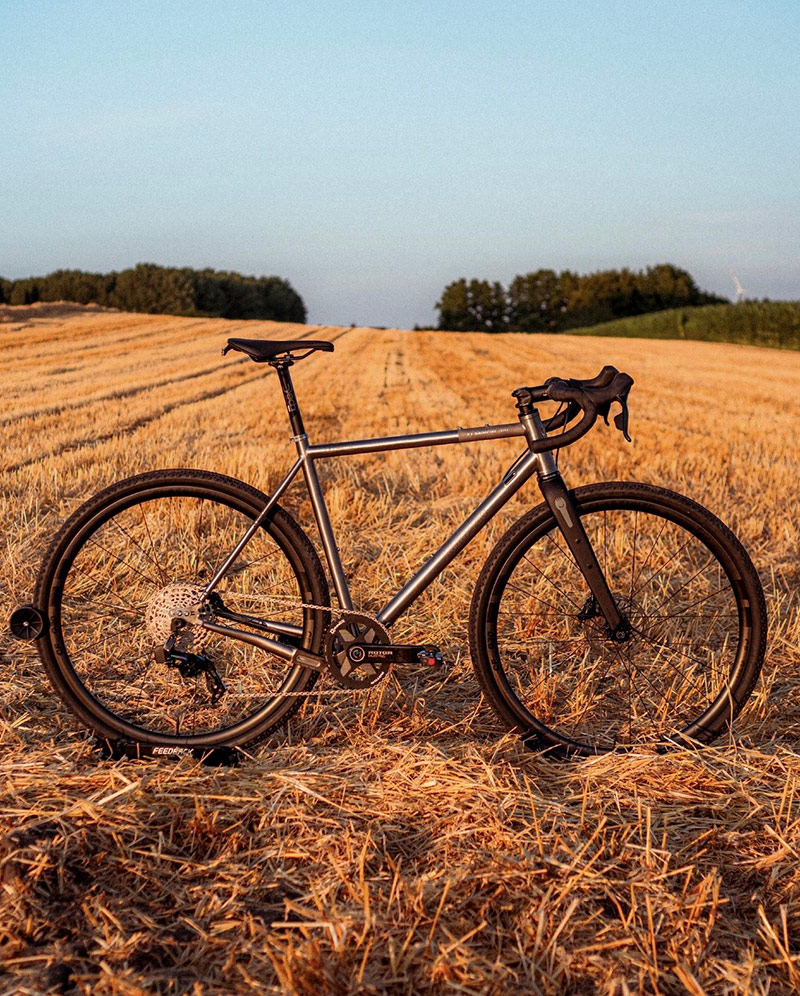 We recently headed to New York to celebrate the wedding of my good friends Bryan and Maria. For Bryan's bachelor ride we went to Walmart and purchased nine bikes and fresh outfits and went out for a jolly ride. It made me wonder: Is this the move for Unbound 2024?….
That's all for this edition of the Rodeo Newsletter. As usual, if you have any feedback or need any assistance with anything Rodeo Labs, my inbox is your inbox: steve@rodeo-labs.com