It is storm season in the Delta. Every spring here in the fertile flatlands of northeast Arkansas, with the planting of the cotton comes the yearly dance with satellite storms. For any cycling enthusiast, these storms provide a dynamic setting for any adventure. One minute, blue skies line the horizon and the wind is at your back. The next moment, you make a right-hand turn and get slammed by a 20 mile per hour cross wind with a blueish grey shelf of clouds barring down on you like an airborne grim reaper. Read More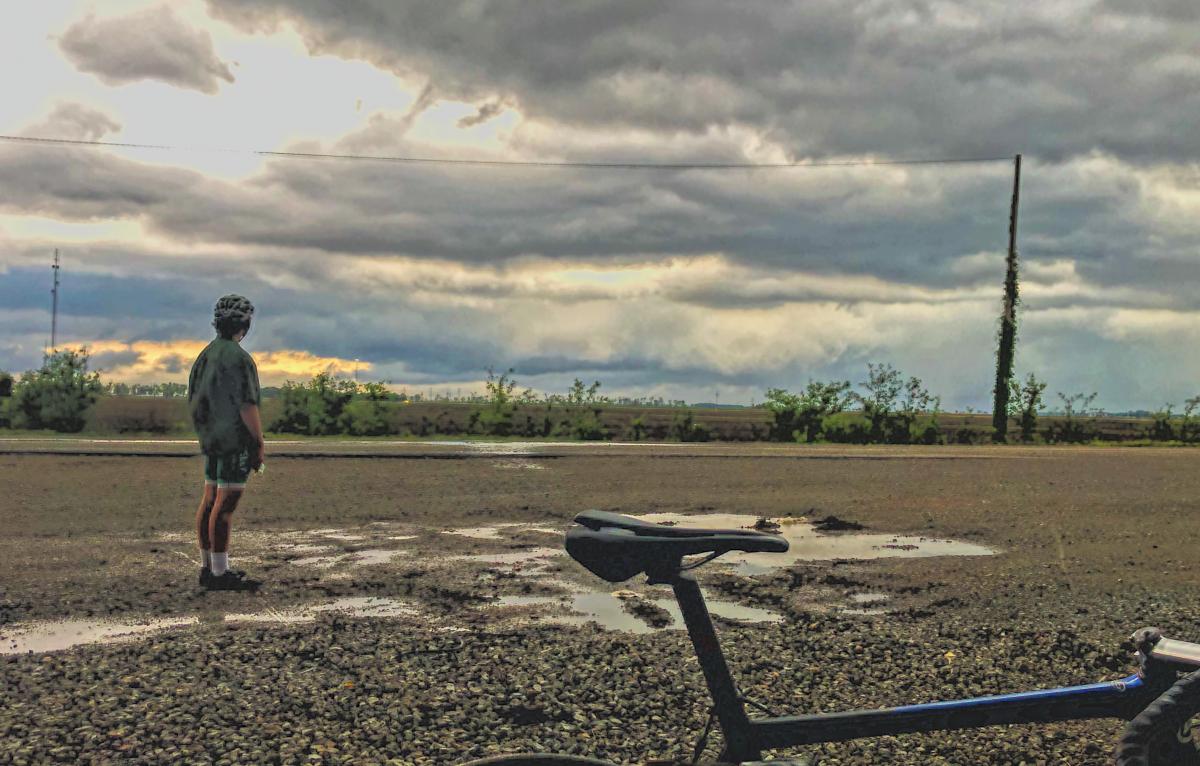 Last Monday, I experienced this challenge myself out on a recovery ride with my little brother. As we wheeled out of the driveway in our 900-person town of Wilson, Arkansas, blue skies were overhead and the omnipresent wind which has ruined many days was nowhere to be found. Only after we left the town of Wilson and entered the endless expanse of pan flat cotton fields of the Delta, could we see the dark clouds on the horizon. Tully – my little brother who tends to actually think through things – questioned our choice to head towards the storm, but I refused; I wouldn't be scared away by some angry clouds. The skies above us were bright and my good energy would not be stopped.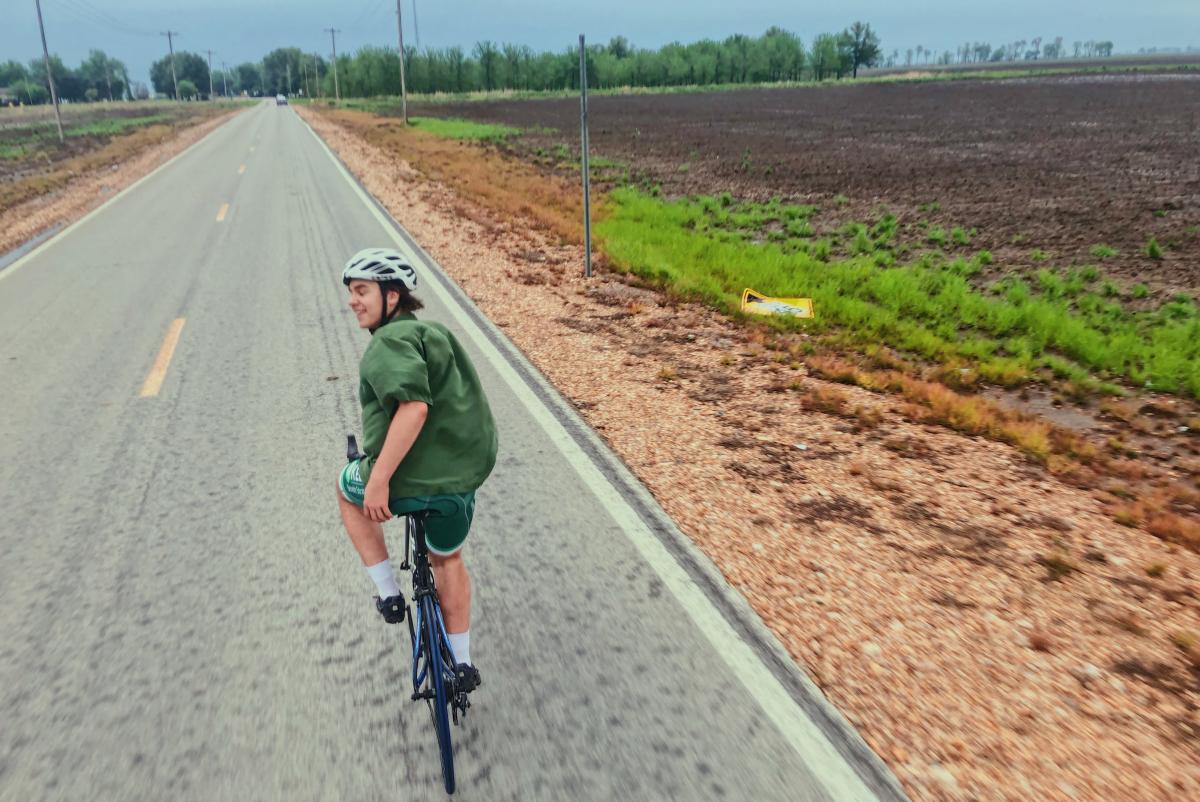 Tully and I bumbled along the rutted county road that lead north of Wilson to the town of Marie, cracking jokes and enjoying the fresh air. Yet, up ahead what had been a distant dark cloud had slowly morphed into a panoramic display of stormy fury. Lightning cut through the blackening background as thunder rolled off of the clouds that were beginning to bare down on us. As we turned away from the storm, a little trickle of fear started to wiggle its way up my spine. Over my left shoulder sat our house under the distant cluster of trees and water towers while over my right shoulder sat a cloud that only seemed to grow. As the sky began to turn green and our impending doom became clear, we made a quick left onto a rutted gravel road and pointed our wheels home. We were off to the races. https://www.rodeo-labs.com/wp-content/uploads/2020/05/IMG_5547.mov Whether it is the lack of competition in my life lately, or the lack of anything at all, the impetus of the fear of the storm was the only spark I needed to get the proverbial competitive juices flowing. For the last two-ish months I had been without competition for the first time I can remember. From rec soccer, to cross country skiing, to the last half decade on the bike, my life has been dictated by how far I was from my next start line. At first the void of races was a relief, a change of pace I wasn't familiar with. Then, as the days became weeks and the weeks months, I began to feel stuck..Stuck in a house I have never lived in, stuck a thousand miles away from where I want to be, stuck with more schoolwork than I knew what to do with, and stuck without the tether that had anchored me for years. I even tried to write a post for this journal multiple times only to be foiled explaining the very "sticky" situation I just described. Everything was just…off. Yet, as I took off down that gravel road with my brother in tow, that stuck feeling evaporated into a euphoric smile on my face as forgotten adrenaline pumped through my legs. In the face of the roaring wind that gathered behind us and spits of water that hit my arms, I was giddy with excitement and joy, bouncing wildly down a dirt road covered with baseball sized stones. In the distance was a lonely tractor shed which served as the only possible shelter for miles. With the house still four miles away in an ever-darkening distance, the metal roof and its many ton John Deere cotton farming machinery would have to do as our race with the storm moved to its critical phase.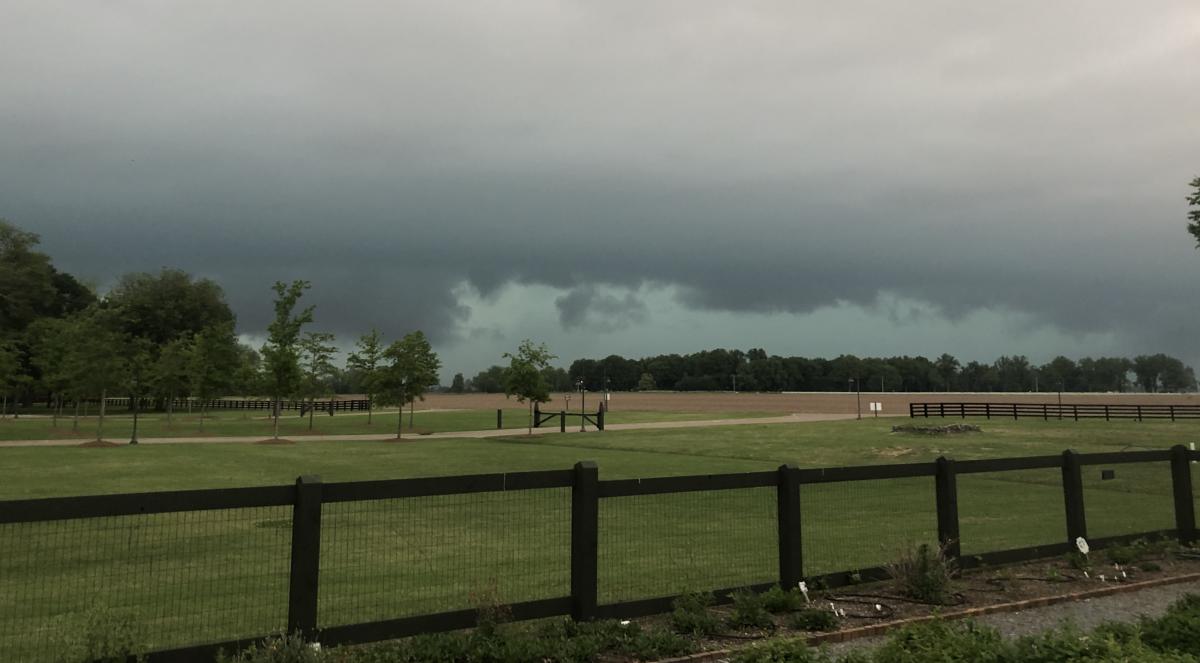 As I was sitting under that tin roof huddled behind a ten-foot-tall tire, I could help but thinking how fun that little race had been. I had to be present, focused, and powerful instead of living a life where time was at a standstill, yet also seemed to be slipping away constantly. In the week since that ride, I have felt much better on and off the bike. Although races still may be many months away, my little race with the storm gave me that feeling of carnal exhilaration that I've been missing. Going forward, I am going to be chasing that feeling. Maybe not the same fear of a possibly life-threatening storm barring down on me, but feelings, nonetheless.