Forecasts called for temperatures in the 50s for the first ever Rodeo Denver team ride. As we get started we are a small and humble crew, and we're okay with that. We haven't done any races together, we haven't proven anything, we are simply passing the miles. Such is the nature of fresh starts.
Fresh starts are exciting for that reason as well. How we start out sets the tone for what is to come. We met at the Confluence REI, snapped a pic, and headed for the hills.
What greeted us as we rode west was both unexpected and appropriate. The mild temperatures gave way to arctic blasts from the north. We were caught off guard and under dressed, but we continued on towards the hills regardless. It could be argued that a proper Rodeo ride must contain a bit of adversity in order to be a proper Rodeo ride. We don't want boring, we don't want expected, we want adventure, even on a routine training ride.
Golden Gate Canyon is a favorite climb in the area. Instead of the more open and heavily trafficked Lookout Mountain, it weaves up a canyon in solitude. The gradients are mostly gentle, and miles of climbing pass in a perfect rhythm.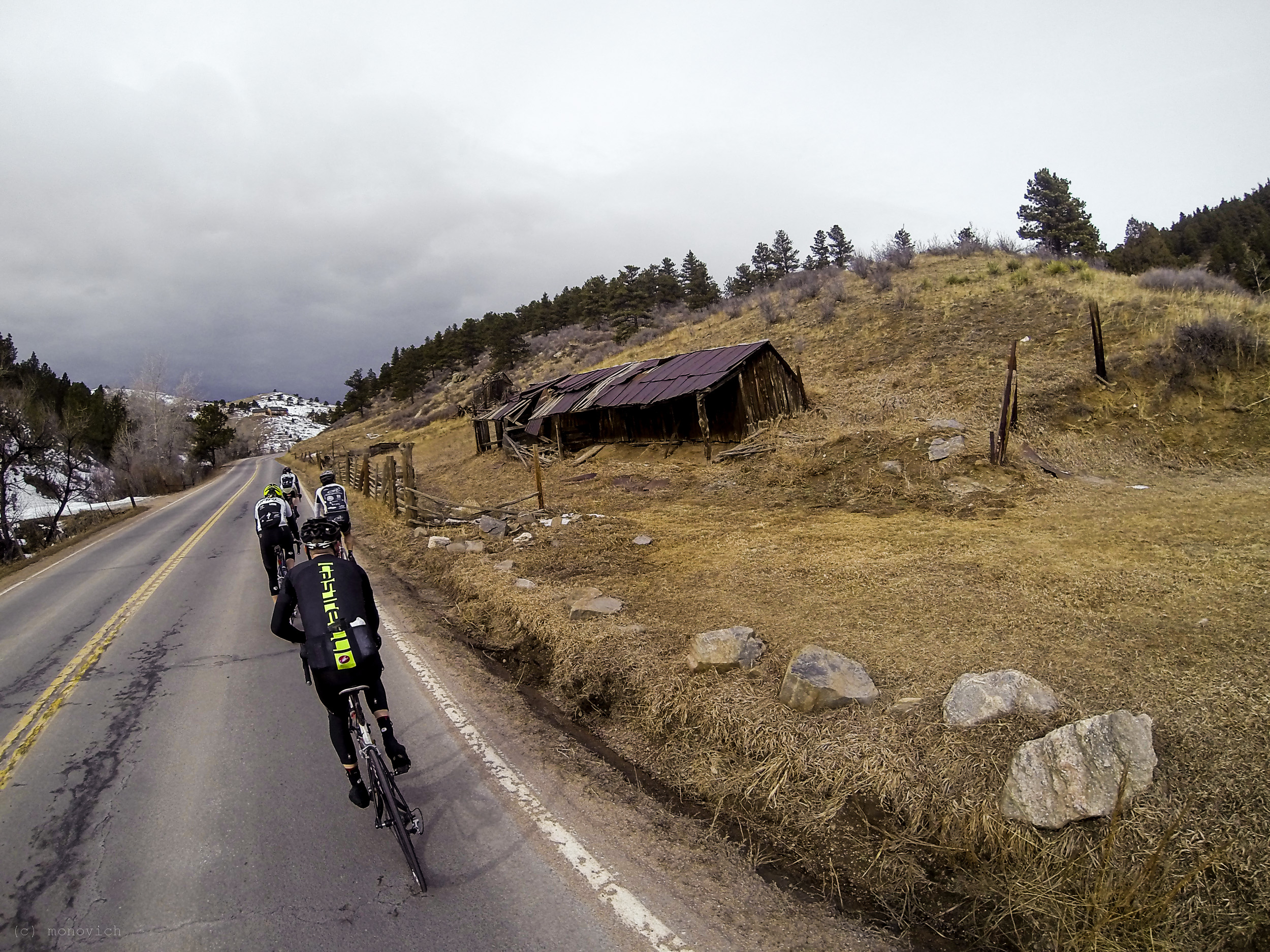 As we ascended I thought to myself what a fine crew we were. Even though our numbers are modest, everyone present was an excellent rider. It is rare to climb with a group and easily maintain a common pace, but we did. I felt genuinely excited for everyone's coming racing seasons. These were guys that were putting in the miles early in the year in less than ideal conditions and it would pay off in the coming months when the racing and adventuring heated up.
Up a final climb we noticed a small gravel road (driveway?) that peeled off to the right. It was muddy, steep, and nearly unrideable. To some it would be pointless to turn off and give it a go, but we decided to anyway, just for fun. Rodeo's DNA will be about taking new roads and trying things simply for the sake of newness. This tiny road was a perfect example of that: Perfectly pointless, and perfectly fun to do anyway. None of us made it very far up it, but it was a hoot to try. We will be back.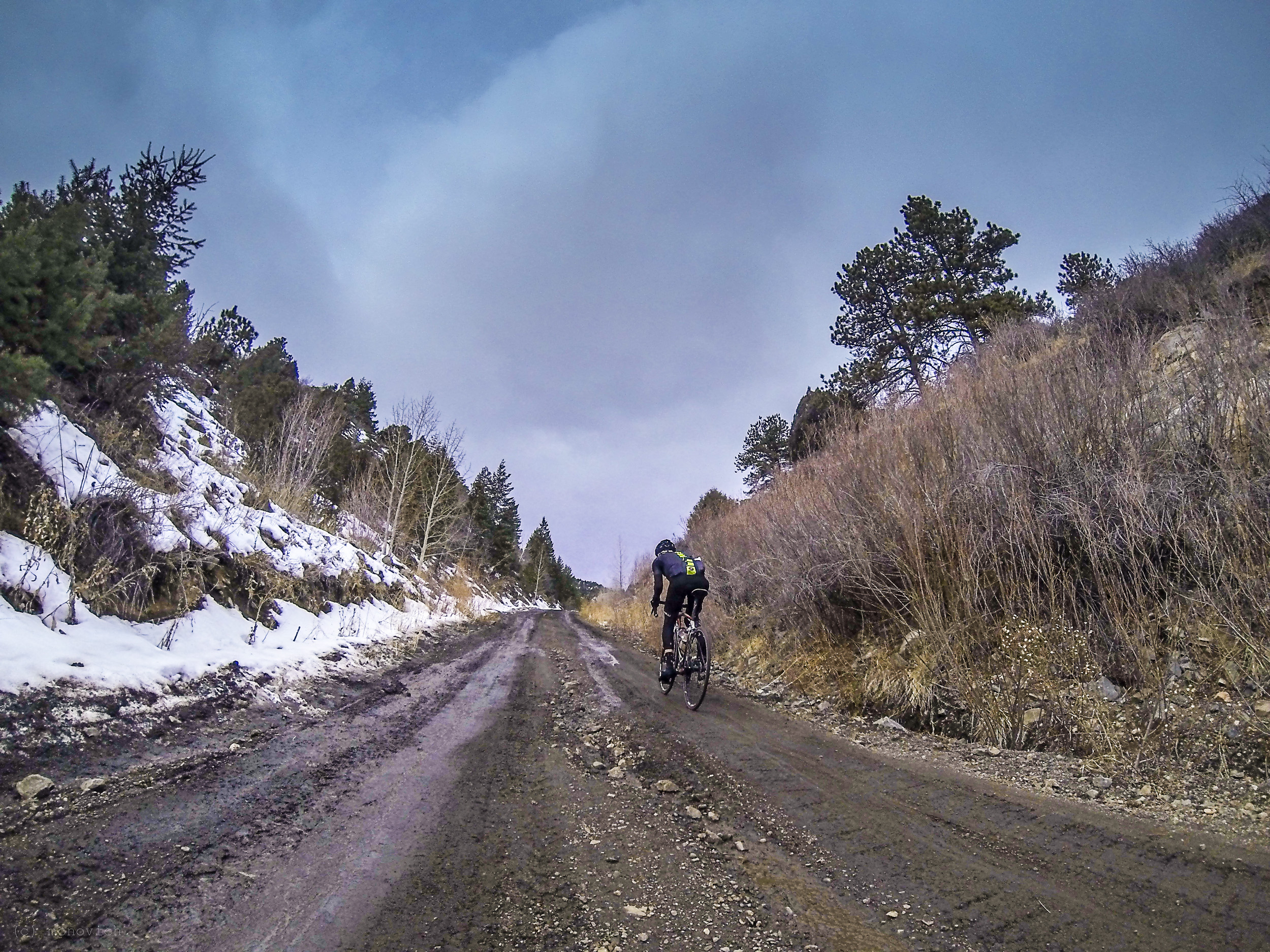 The descent back to Denver brought a shock to our system. Within a few hundred feet the temperatures dipped to truly mind numbing numbers. Shivering set in, fingers and toes protested loudly. We charged hard to the bottom of the hills and took refuge in the closest coffee shop as we enjoyed swapping notes on the route and laughing at our bad luck.
Rodeo Ride #1 was an excellent day. There will be many many more of those.