Hi,
how does the removable seatstay bridge work? Do you have any photos? I live in Portland and have fenders on for all my winter and spring gravel rides so I need a mount that is very durable and reliable.
The seat stay bridge mounts between the two rack eyelets on the inside of the seat stays. You can still mount the rack using the outside eyelets which leaves the inside two free. We have a small, lightweight stainless steel bridge that mounts between the stays and the fender / mudguard mounts to the bridge. The bridge will follow frameset deliveries by a couple of weeks but it is in production now and we will send them out at no cost to owners. The blue part of the drawing is the main bridge. The yellow is a piece that can flip flop to accommodate 650 / 700c fender mounting positions or simply be used to adjust the gap between the fender and the tire. As with most things we do this design is about max adaptability to as many different fenders as possible.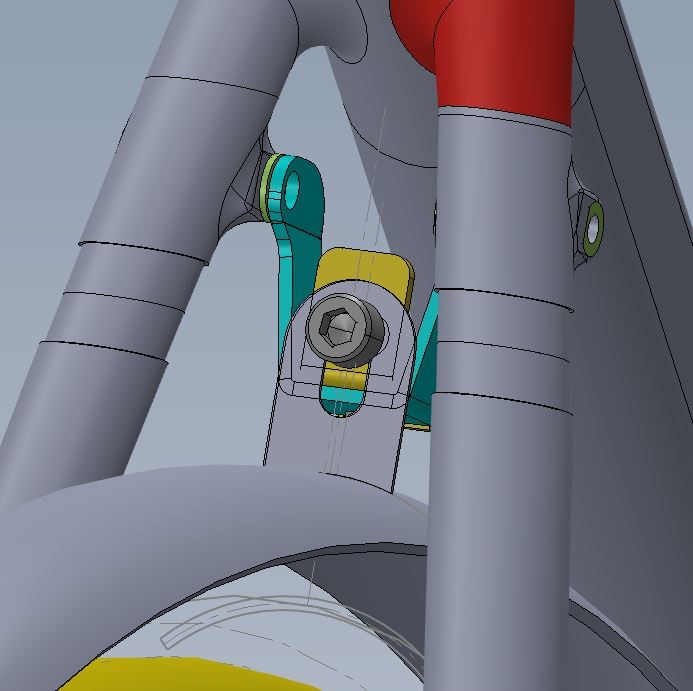 You are viewing 1 out of 3 answers, click here to view all answers.