Words by Nik Van der W00ts, Photos by Brett Stakelin (@das_guy)
Cyclocross is a niche within a niche, but there is something I love about this high energy, gritty sport. I got started grinding my gears on the grass, sand, mud and barriers on the east coast. Some would cite this as the unofficial heart and home of American cyclocross. The days spent racing and volunteering in Gloucester and Providence were cold, muddy and certainly epic affairs. Those memories have stuck with me and often are the first that come to mind when I think of cyclocross.
After a hiatus from cyclocross (prompted by grad-school and a 2,000 mile relocation to Colorado) I re-tested the waters. I was in for a shock. The climate and terrain were unfamiliar compared with my first dirt-covered memories. Gone were the days of racing in parks with pristine grass that turned to rutted muddy lines. In Colorado if a race is on grass, it is spiky unfriendly blades. All the moisture is evaporated, leaving dusty loose conditions. Many a time I have come home from racing and felt like a miner, hacking up dust for the next few days. Some of the rugged courses tested my nerves on cantilever brakes and left my hands sore from trying to modulate my speed.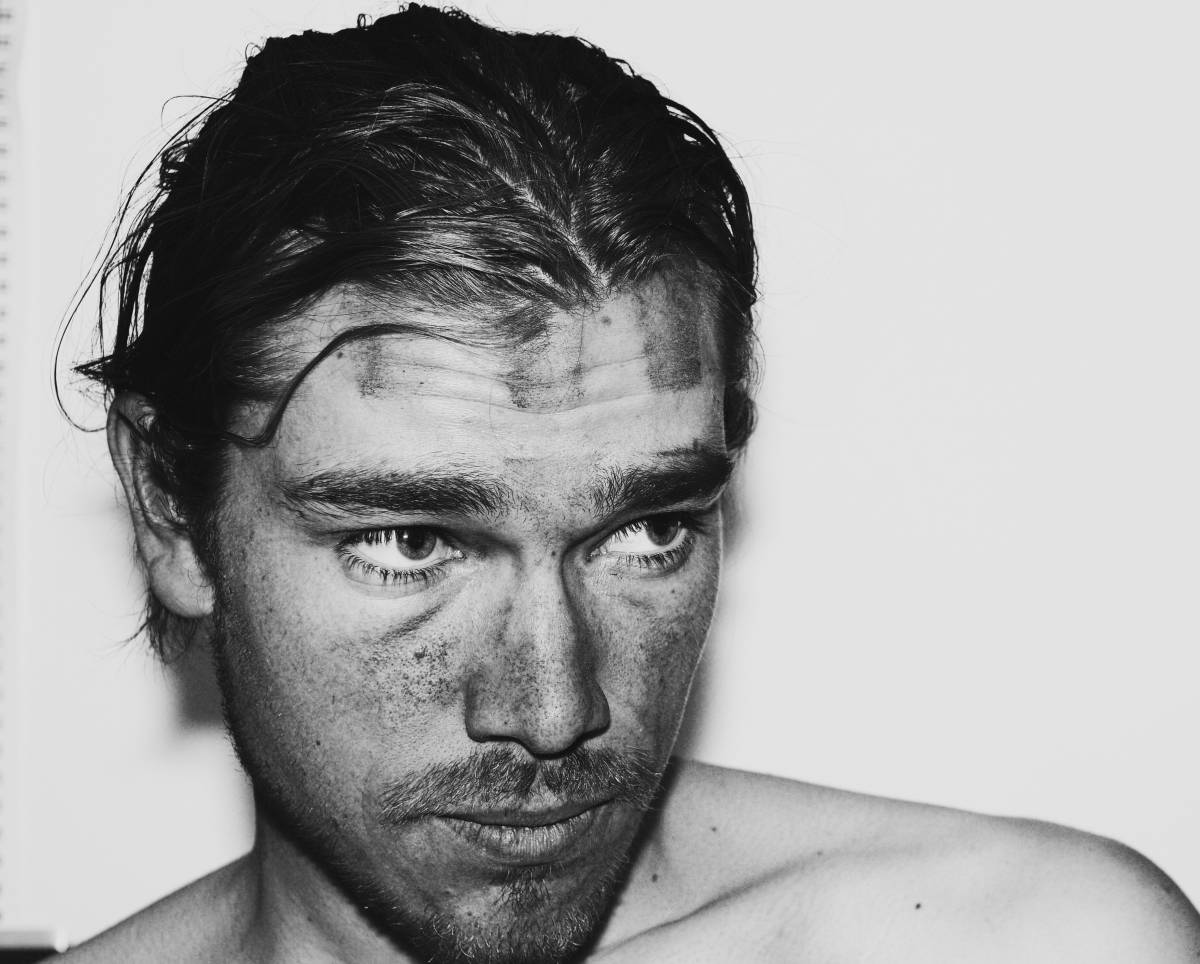 A year later, with school out of the way and a new bike in the stable, the itch to race returned; to pin on that number, surround myself with a community of people who lose their minds if you grab a beer or donut midrace. When I decided to add the Trail Donkey to my arsenal of two wheeled machines, I didn't have any intentions of racing, but then I realized the potential of it in a cross race. It would be a massive step up from my previous cross bike; Disc brakes and tubeless 40c tires at sub 25psi felt like a dream… I sometimes wonder if the bike is the reason for my recent success.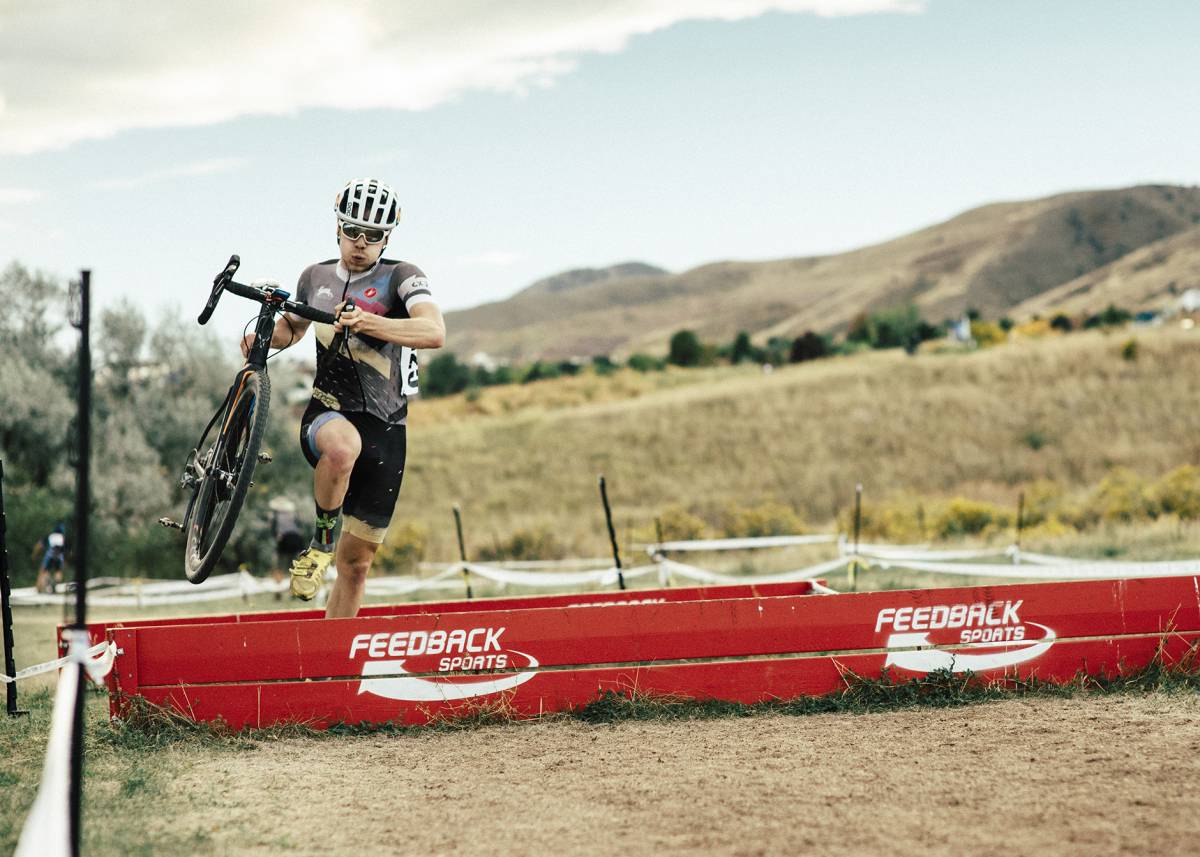 I know it takes an engine to power it, but it has handled courses like a champ. It has been fun to test different tire pressures and see how much I can slide through a corner before the rubber engages and whirls me through, or there is no bite and I wash out, landing on my side (which has been few and far between). I'm truly impressed with how the Donkey has handled the rugged Colorado courses and I am really proud when people approach me and ask about it. To be able to relay the story that a friend made the bike I ride. It feels good to break the mold and not ride Megalized, erm, Specialized… Not that they don't make nice bikes, they do, but I attribute it to the same mindset of eat local, shop local.
It has been a phenomenal start to my cyclocross season. I didn't really have any objectives or expectations other than I wanted to put together a full(er) calendar of racing. The bar has been set low, leaving me all the room to explore what CO and Donkey can pull together. A new bike and weekends full of cyclocross shenanigans has lead to unexpected results and I find myself edging closer to a category 2 upgrade.
Podiums in A and B races and along with a win has got my teammates fired up. So much so, that they hacked USAC in order to promote my nickname. (Thanks guys, that takes love.)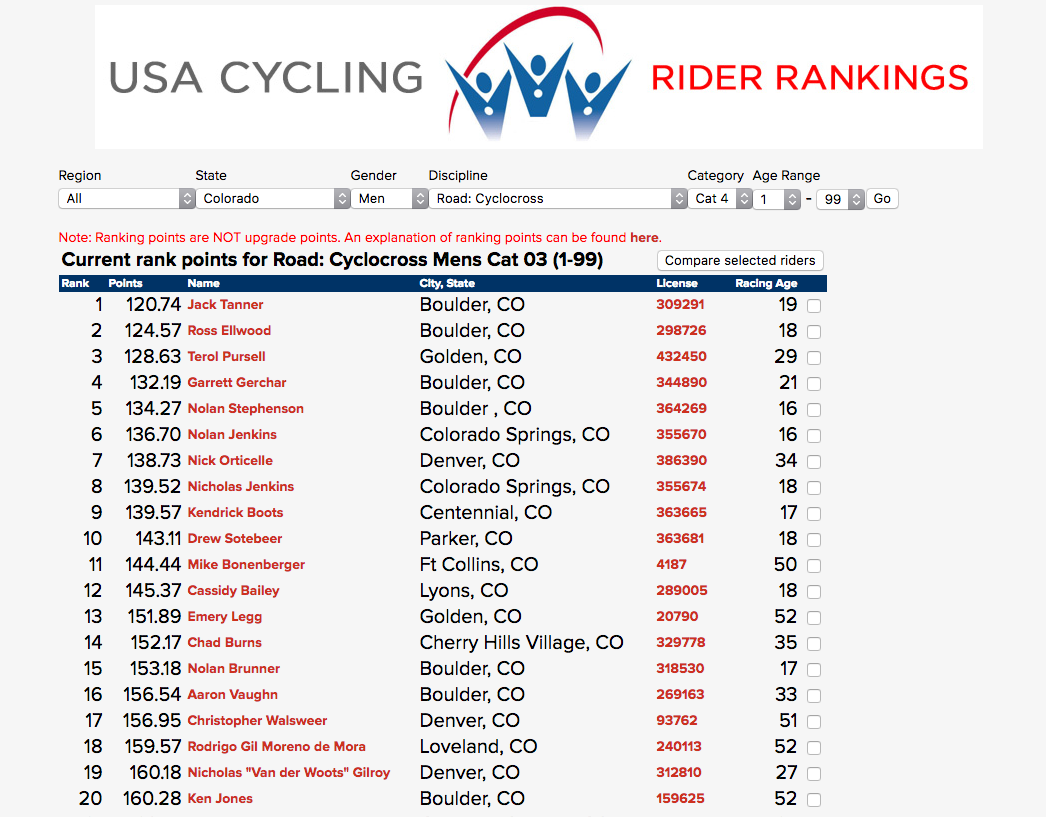 With great expectations comes great pressure, and from my own creation. I was putting the pressure on myself to perform. I needed X result to get X USAC ranking to get X call up in the races. Doing the math out in my head, finding ways to mentally prepare and scheme for the upgrade. I surprised myself, leapfrogging my way to a front row call up for the season, which aided in my few podiums.
Such a build up made this last weekend frustrating. I felt the legs were subpar and saw myself drop from a podium to a distant twelfth. Day two in Boulder was not much better. A pep-talk from Erin (the S.O.) who picked up on my "perfect or nothing" vibe and gave me a good reminder to keep the races fun. It was a much-needed, it left me with less pressure on my result and allowed me to just ride.
From the gun I was sitting top five, but was edged off my line by a few juniors, resulting in an unplanned dismount. I wanted to give that kid a few choice words, but I kept my mouth shut and figured if I wanted that line I should have been more aggressive. Rubbing is racing. Towards the end of the first lap another junior went for a pass. Disgruntled from the first pass, I shut it down. He persisted (naturally) and knocked me. I found my rear wheel kicking right, like an unexpected power skid. I kept it upright but all momentum was gone. I looked up, and a gap to the group had opened up. I spent the rest of the race riding in myself watching my effort and in the last lap saw the junior flagging, it was a small victory to pass him in the closing lap, but better yet was the donut hand up from the spectator. That got a smile, W00t and laughter.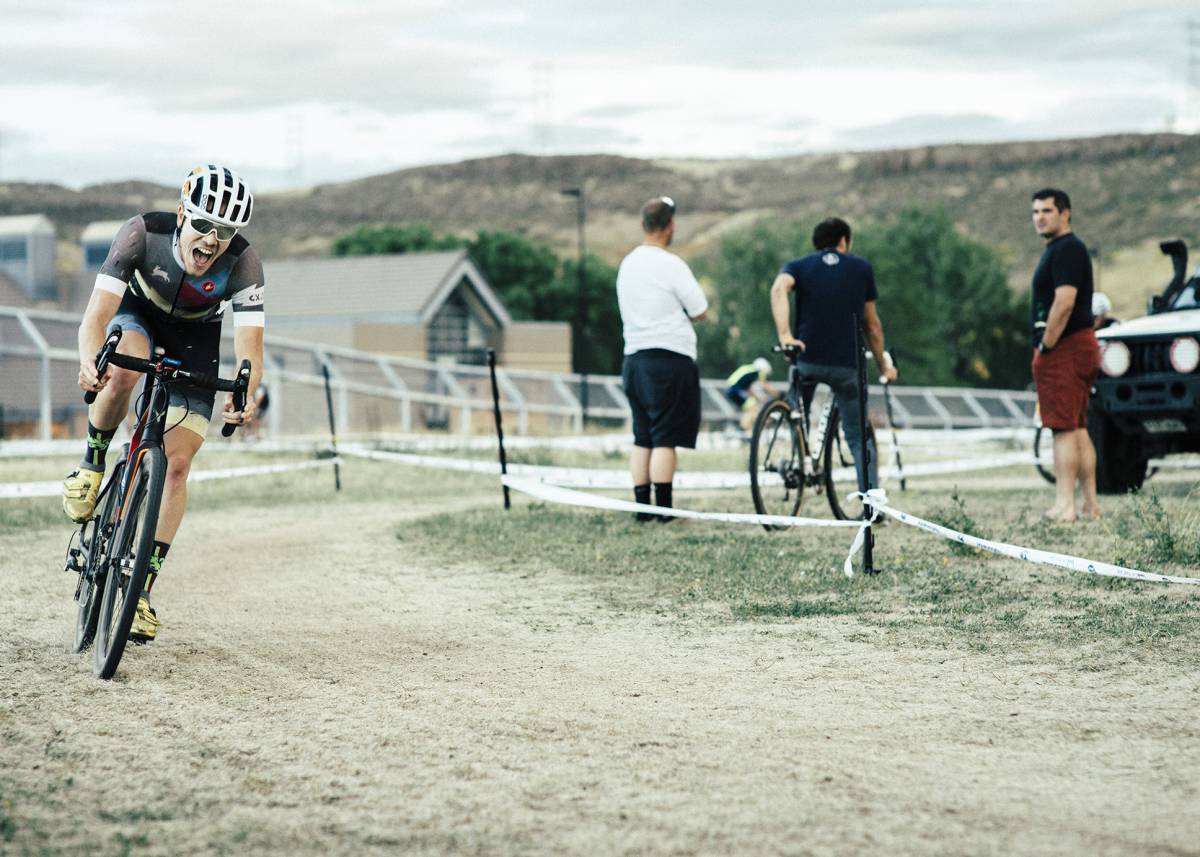 It's the first morning of three consecutive race days. I don't know what to expect, but I hope some fans have a beer or donut handy as I ride by. The results will come-or not. The upgrade will come-or not. The Donkey will get to race a UCI race-fingers crossed! All in good time. Right now it is about grit, throwin' up a dust cloud, donuts and fun. Hup, hup!