It's no secret around here that we're good friends with Matt Hawkins, the owner of the venerable Ridge Supply sock-and-rad-merchandise stoke company. We've done a special Ridge x Rodeo Traildonkey with Matt in the past, and Matt currently owns three Donkeys in different configurations which makes him a preeminent collector of Rodeo bikes. So I guess it came as no surprise that when Matt saw the Flaanimal 5.0 prototype at Philly Bike Expo in late 2019 he quickly said "I want one". What did come as a surprise was just how long it took us to build and deliver the bike that he had in his head.
In its standard form the Flaanimal already looks like a special bike. The steel main tubing combined with the carbon secondary tubes in the seat and head tubes is pretty unique in the current bike landscape. The only other place you'll see a treatment visually similar to ours is if you're lucky enough to spot an ultra rare Rob English creation in real life. The look is so distinct that we actually asked Rob if it was ok for us to adopt a similar approach to his on the Flaanimal as we hunted for ways to shave grams on our beefy steel frame. Rob said it was cool and the rest is history.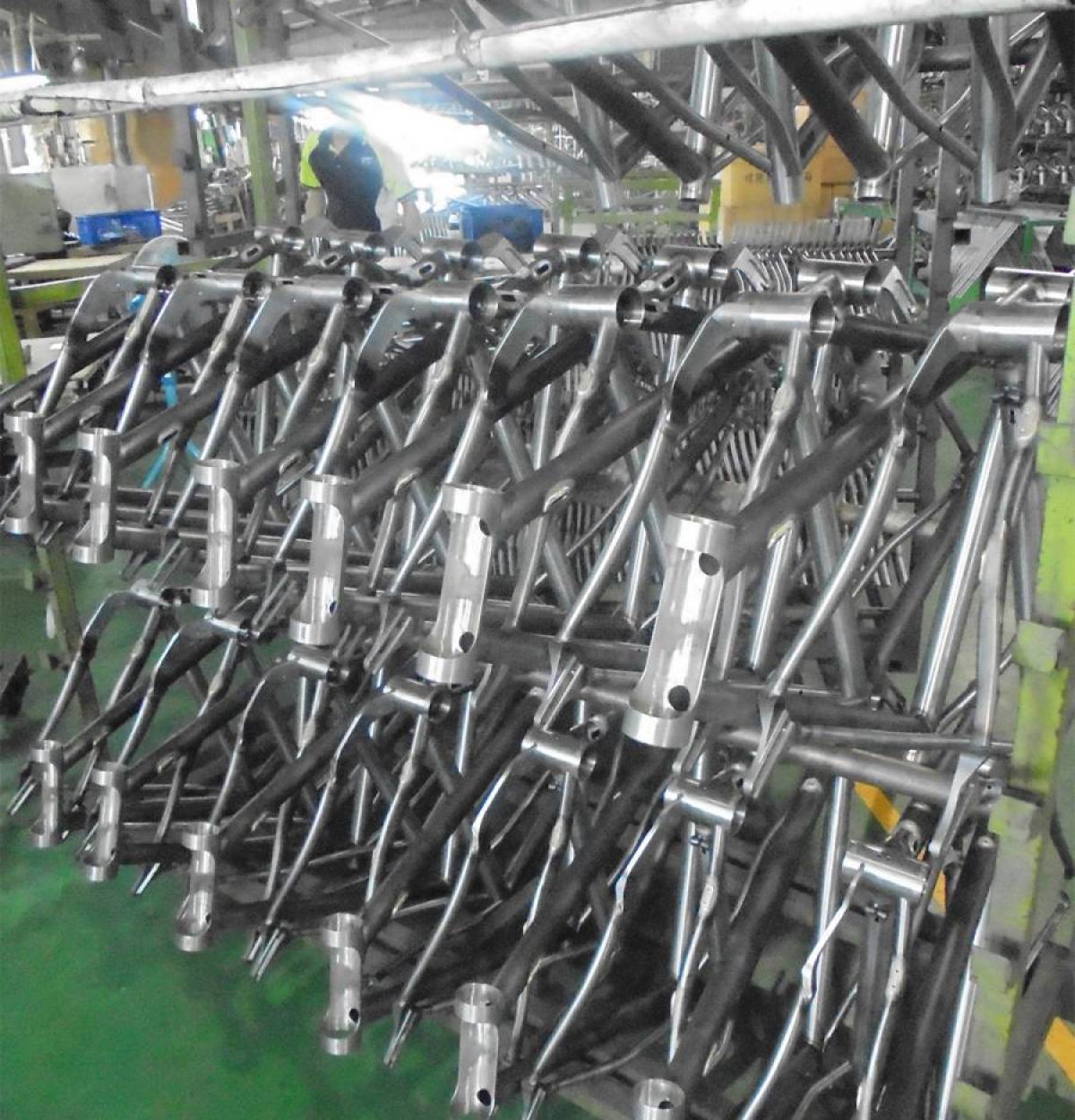 What has followed is an endless stream of colorful Flaanimals that range from black to candy coated as we've built and shipped them one by one. Custom paint and Cerakote have become more popular over time and it seems that despite being a production (non custom made) frameset, no two Flaanimals seem to look very similar anymore.
I think it is fair to say that the bar has been pretty high for creativity and diversity on our bikes, but Matt has a big imagination, and Matt wanted the bar higher.
Matt said "I want a Rat Rod". Matt wanted whitewall tires. Matt wanted roughed up finishes, cream, blue, and few logos if any. Matt wanted shiny chrome and bright metal. Most of all Matt wanted rust, in all if it's raw glory.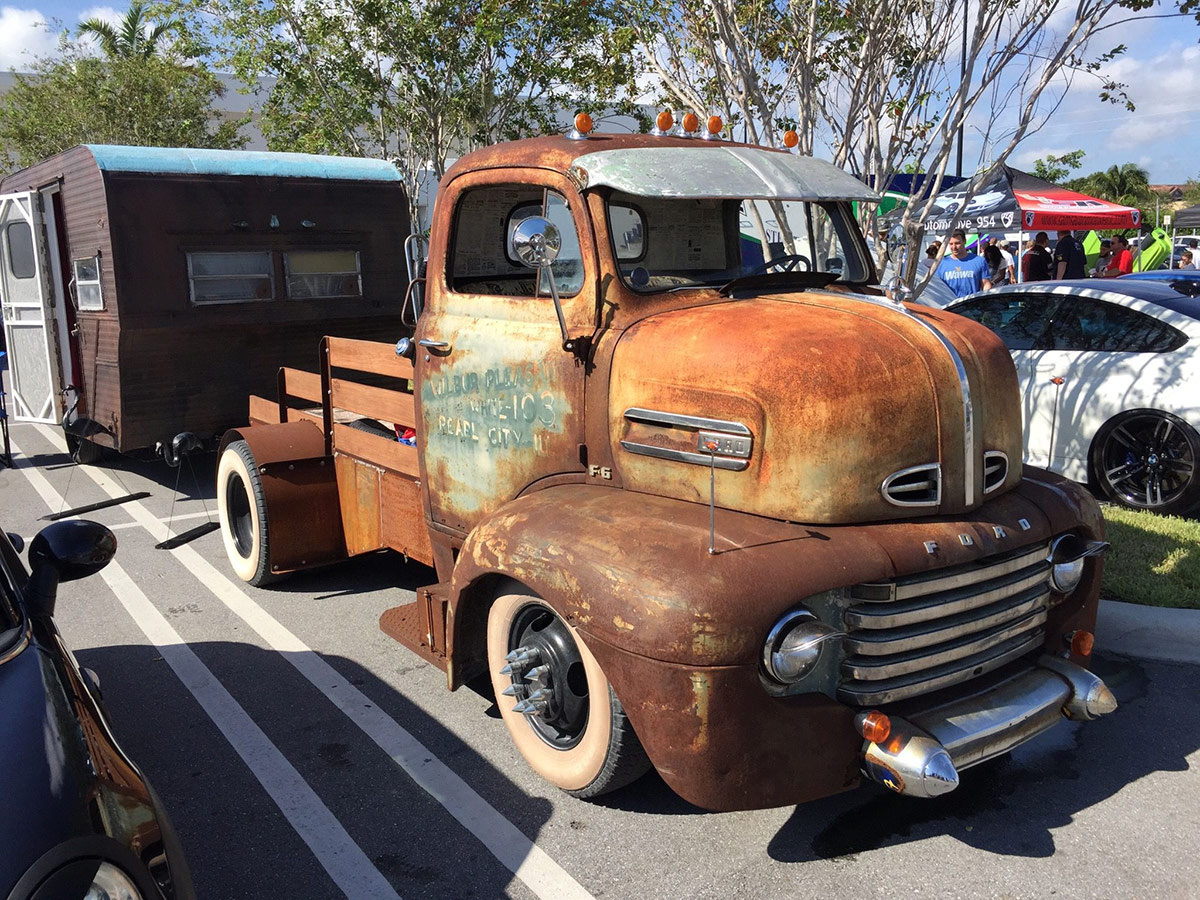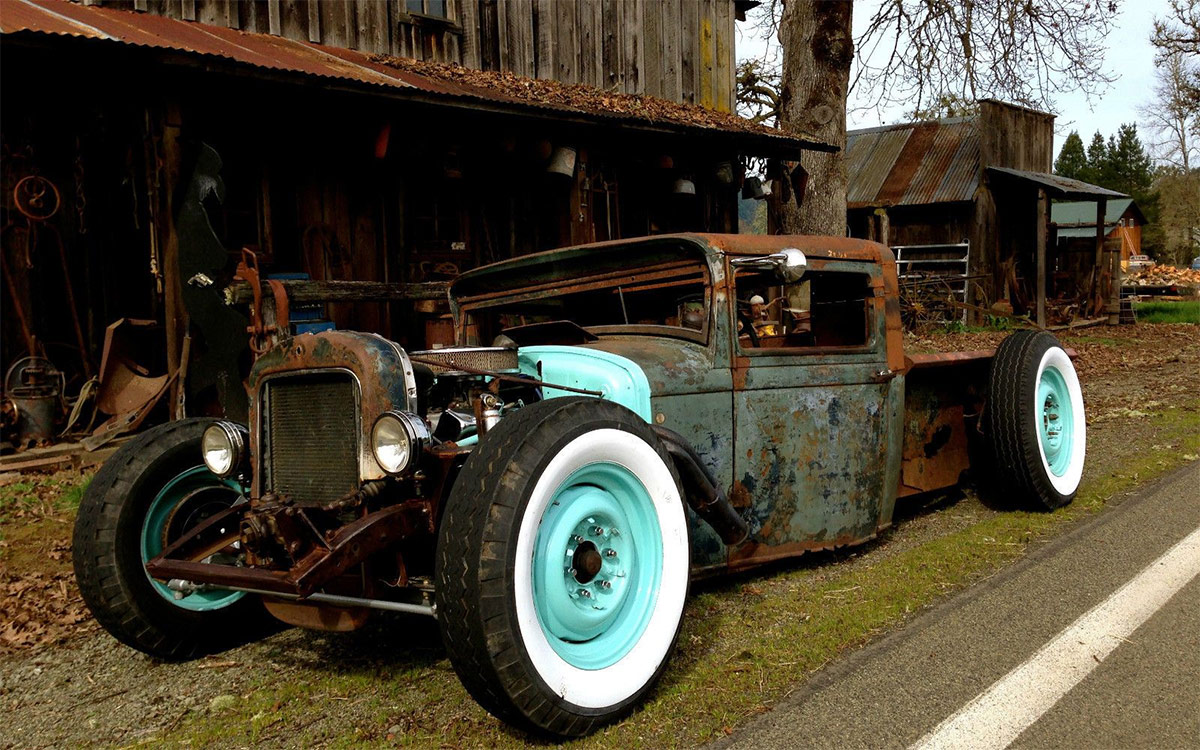 Instead of simply picking fresh paint layouts and colors Matt sent us off in a new direction. Intentionally rusting a frame? That felt weird. Was it possible? Was it advisable? We asked Chris at Flux Customs for his advice. As it turned out Chris had indeed already rusted his own steel frame with great results and had developed some working knowledge on how to successfully execute the assignment. We dropped off a brand new, factory black frame and let him go to work. While we were there we dropped off so many of the other components on the bike for stripping and refinishing.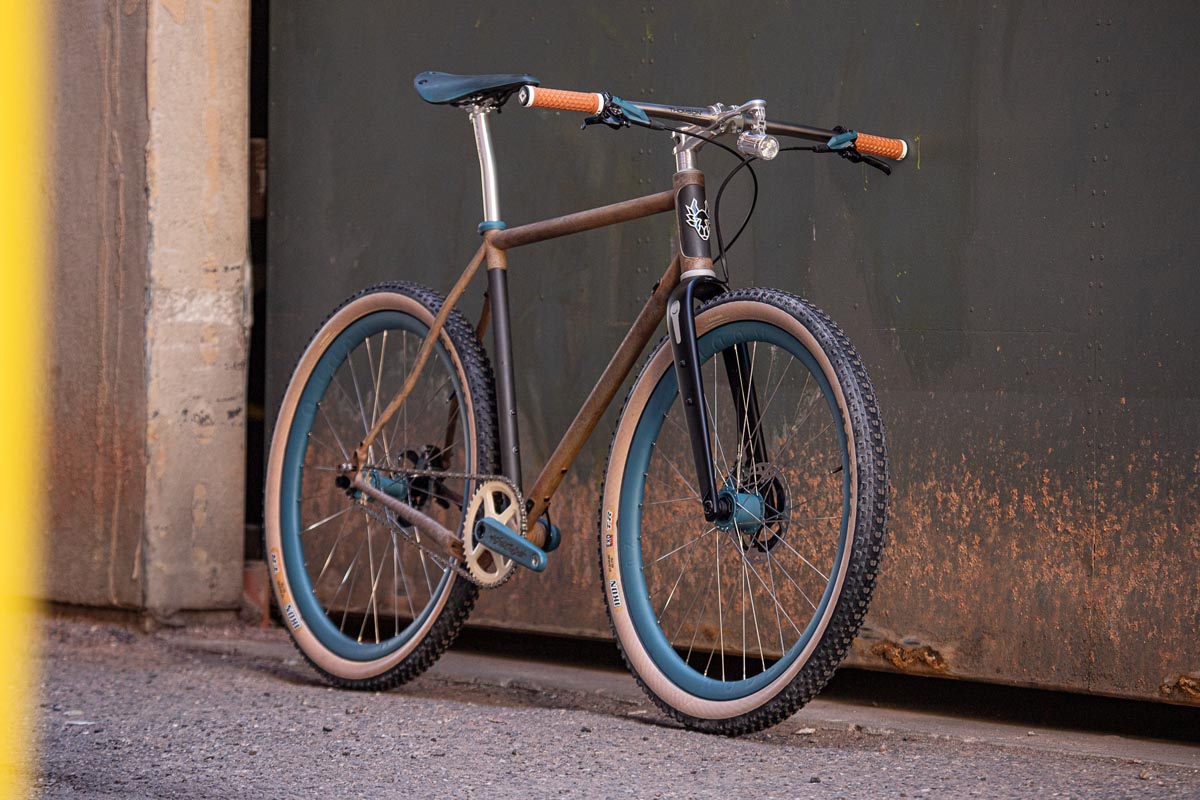 The entire creative, execution, and build process on this bike took us about 18 months to complete. That isn't because it really takes that long to make a bike like this, but rather because this project always seemed to get moved aside as more pressing customer builds overwhelmed us in 2020. Matt checked in a lot. We told him this was going to take patience. Passion projects usually do. But here and there in between builds we slowly chipped away at the concept. Sheldon worked with Matt on component spec and they settled on a lovely polished Thomson cockpit as the bright centerpiece of the build.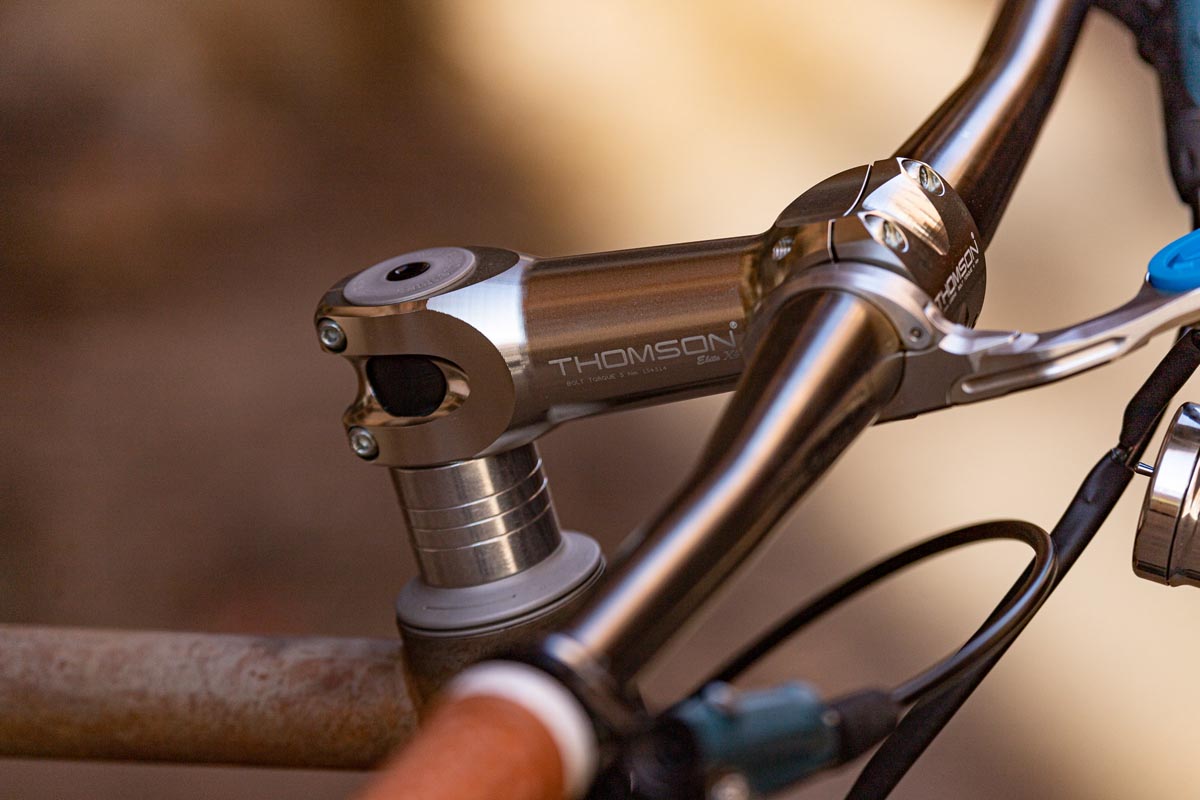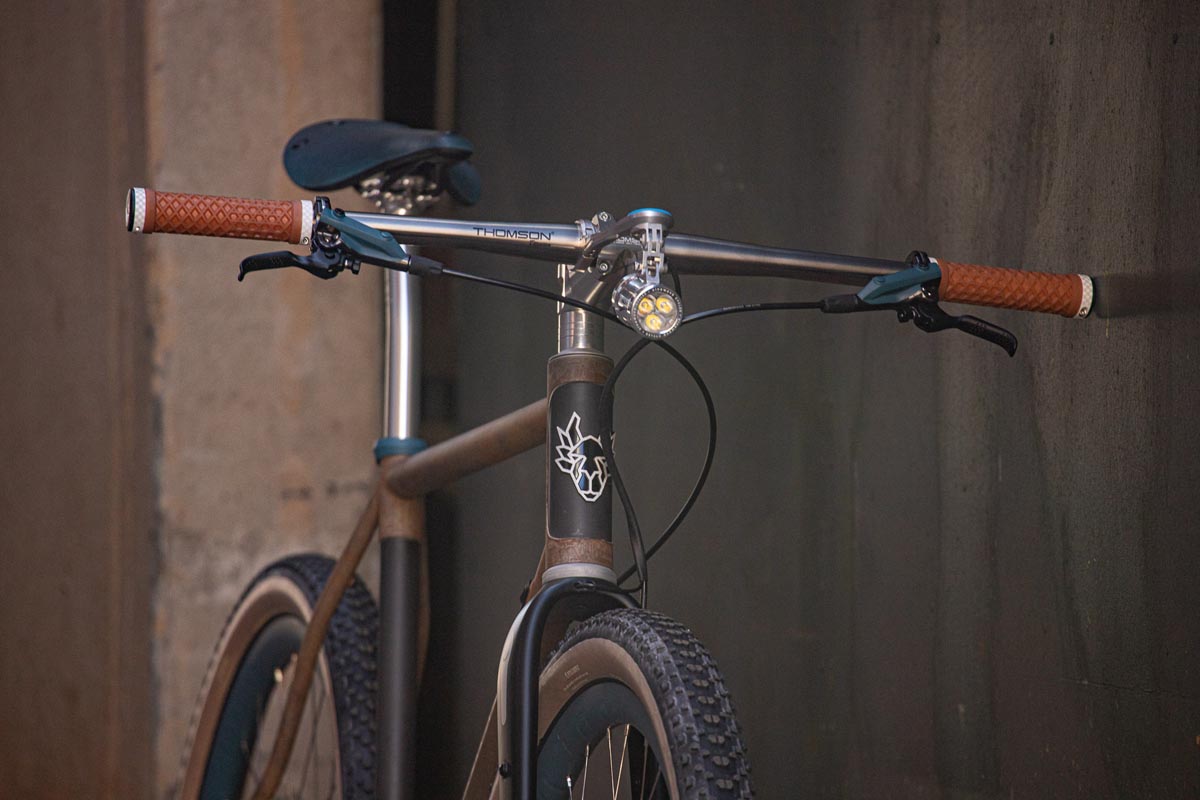 The White Industries headset, beautiful though it was, was bead blasted down to raw aluminum which no doubt will oxidize over time, but that is sort of the entire point…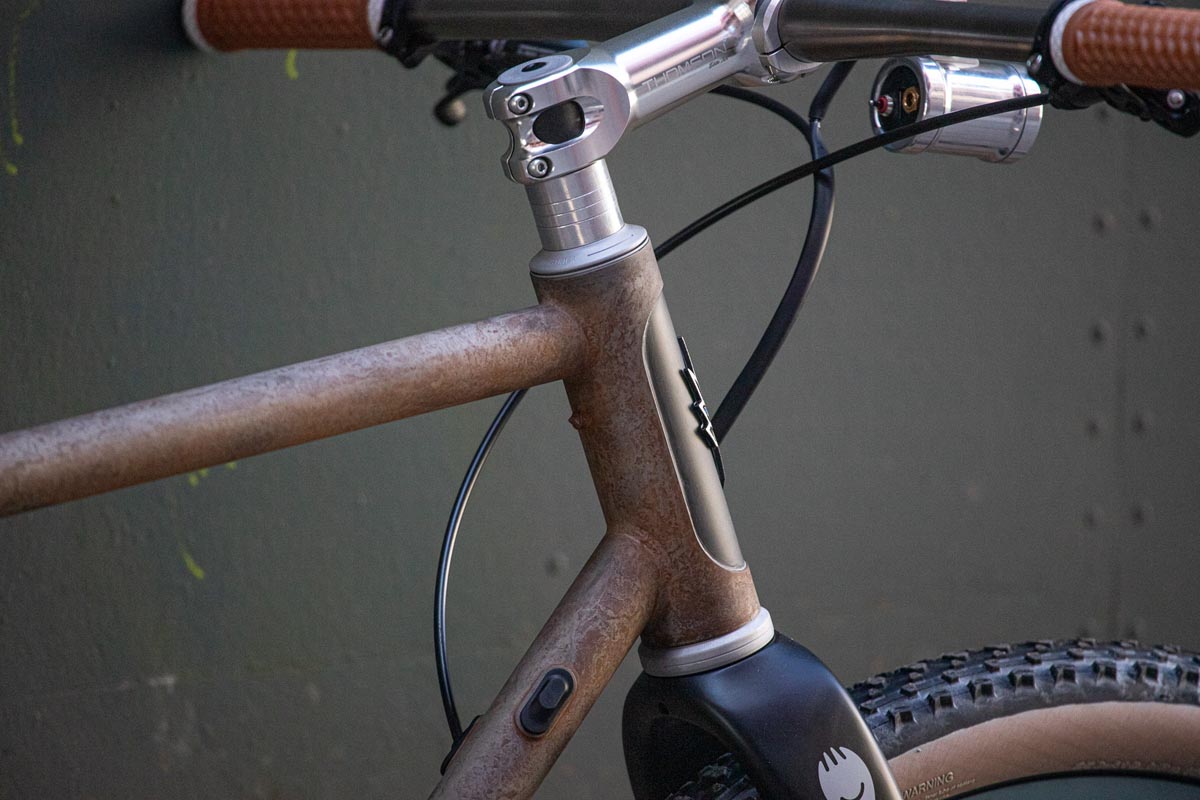 The Sinewave Beacon dynamo headlight is driven by a Shimano hub recoated in Cerakote ceramic coating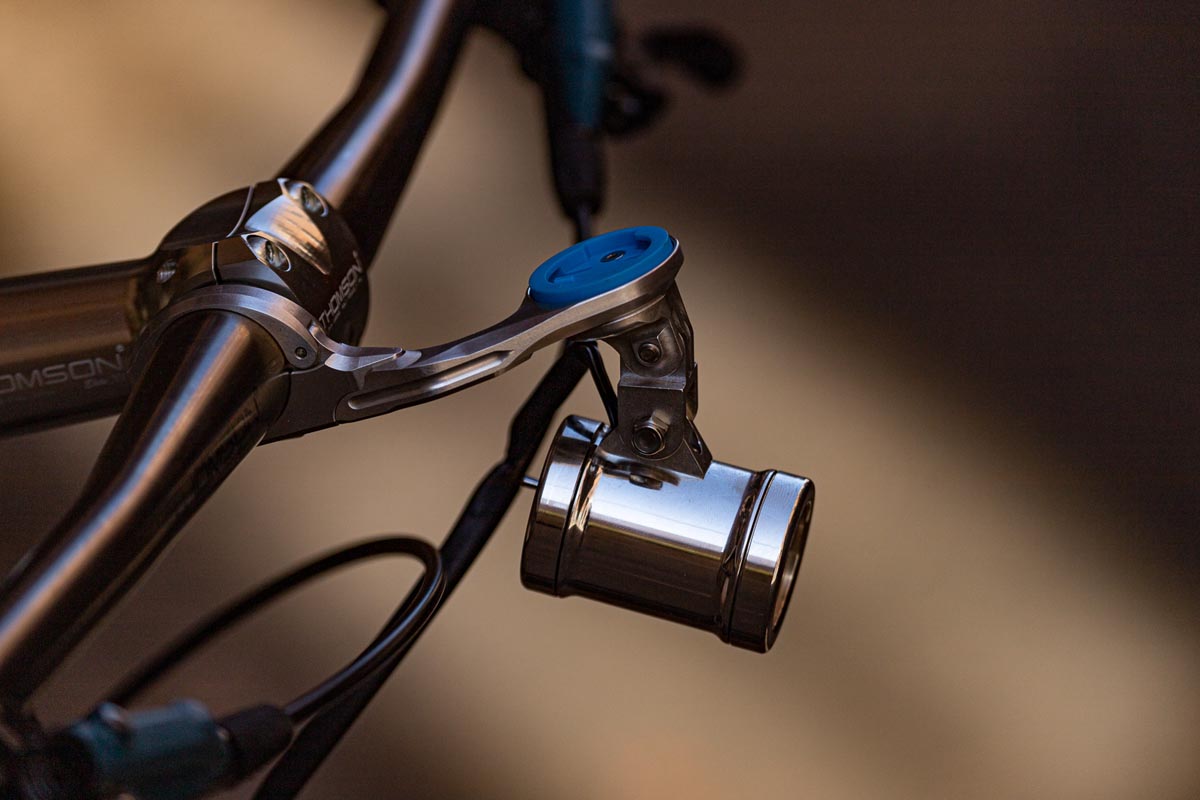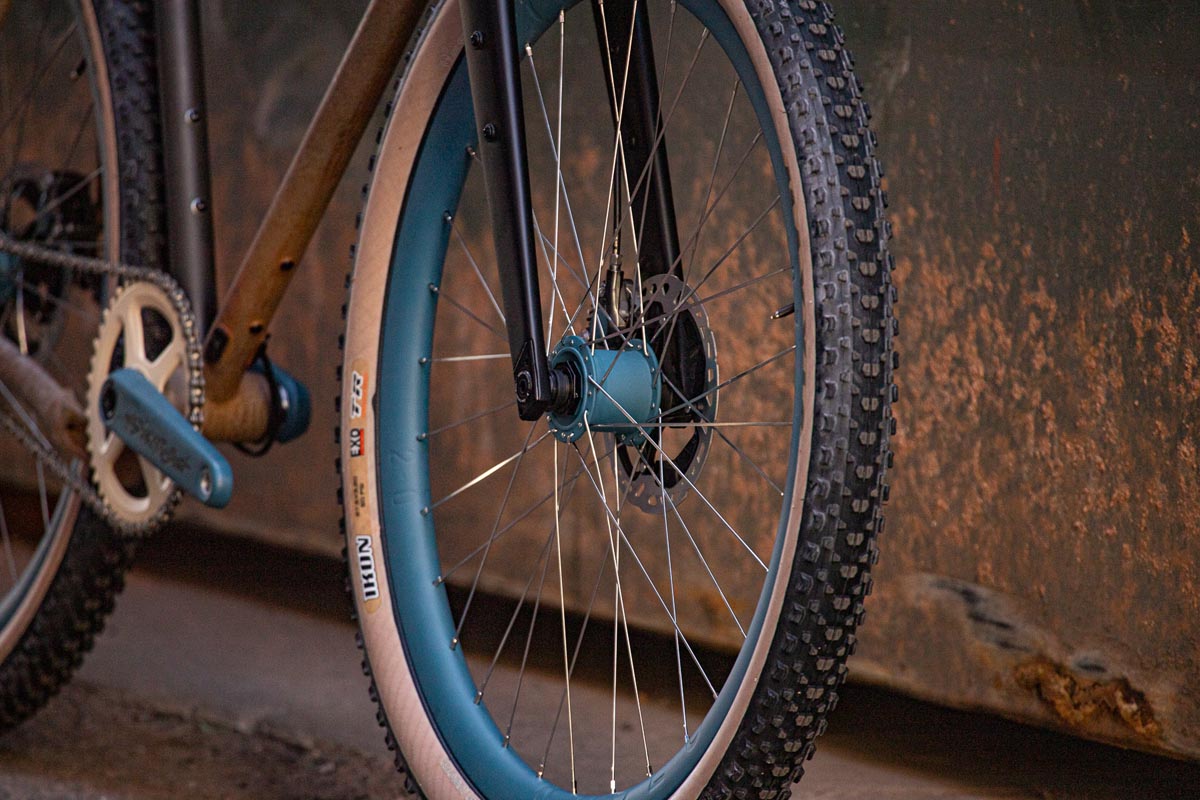 The blue tones that coat the rims, hubs, and crank arm were also Cerakote matched to the Brooks Cambium special edition saddle.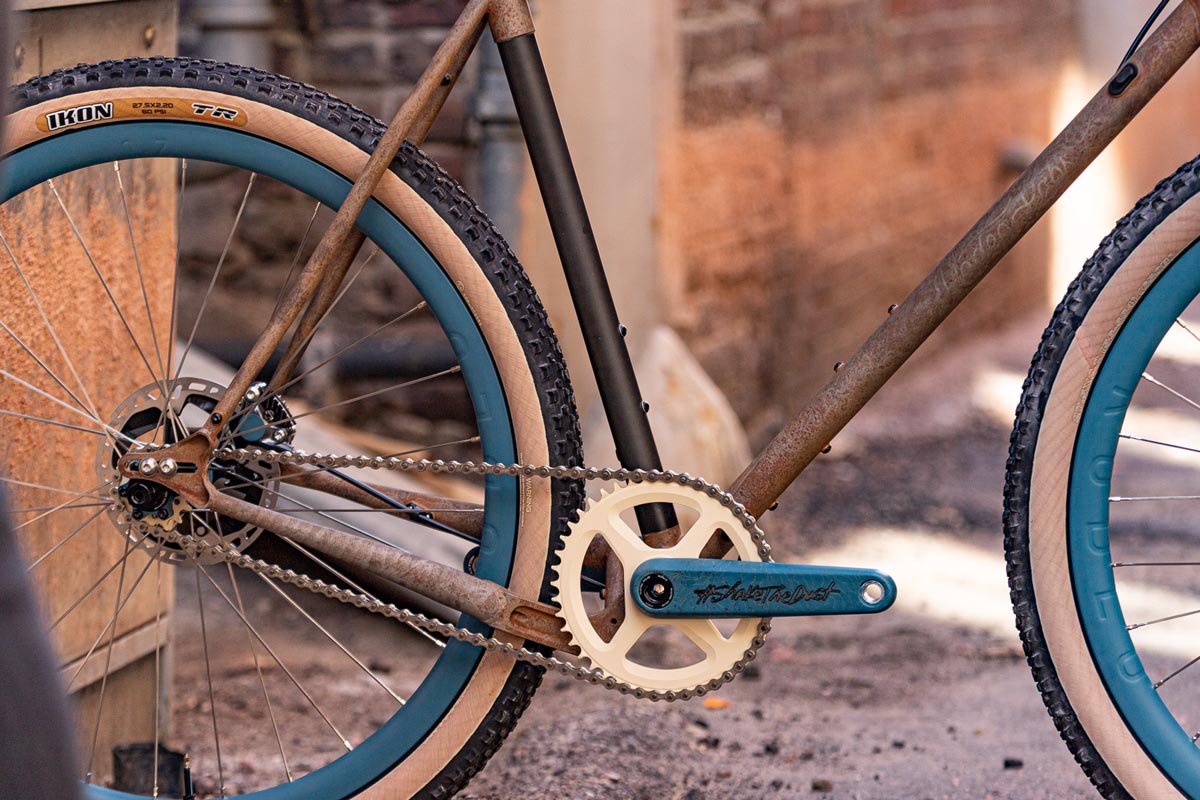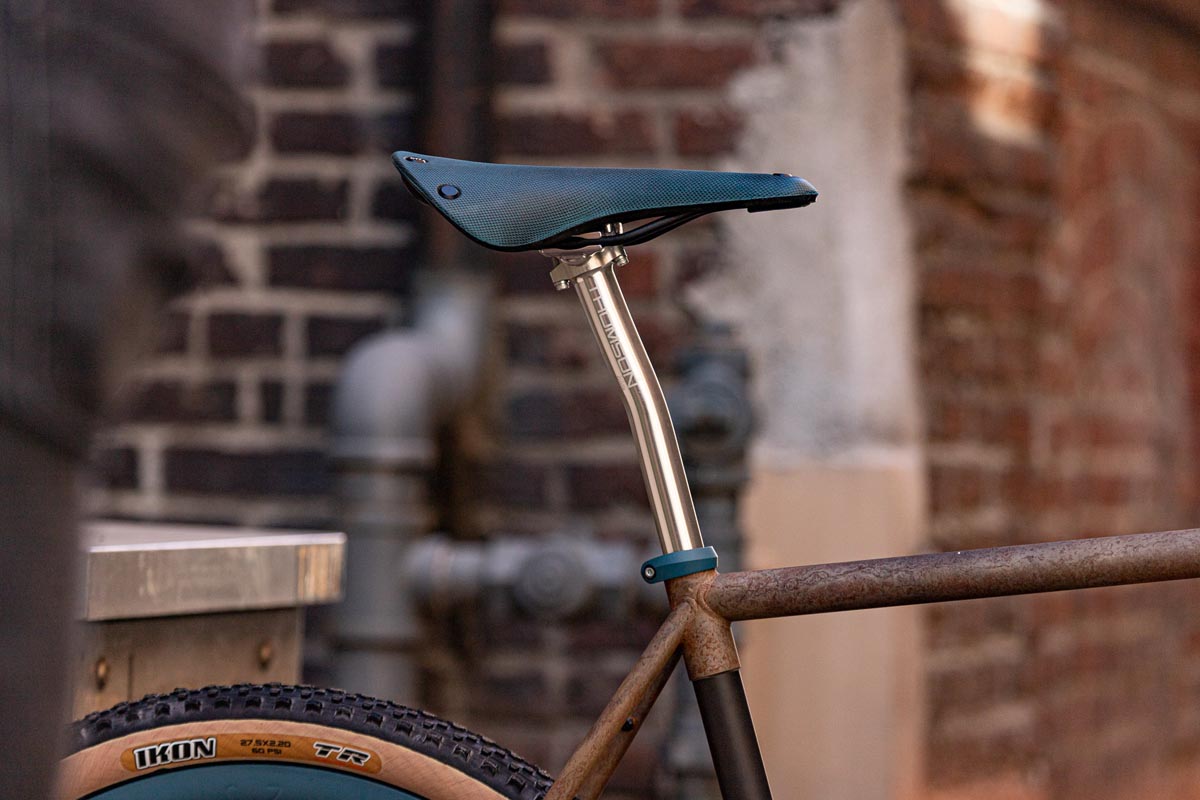 Have we mentioned the cranks though? Both chainring and crank arms were re-coated, but we thought the arms looked a little naked so we fired up the laser and added Ridge Supply's #shakethedust slogan to the crank arms as an extra detail. Matt didn't ask for this, we just went for it and hoped that he would like it.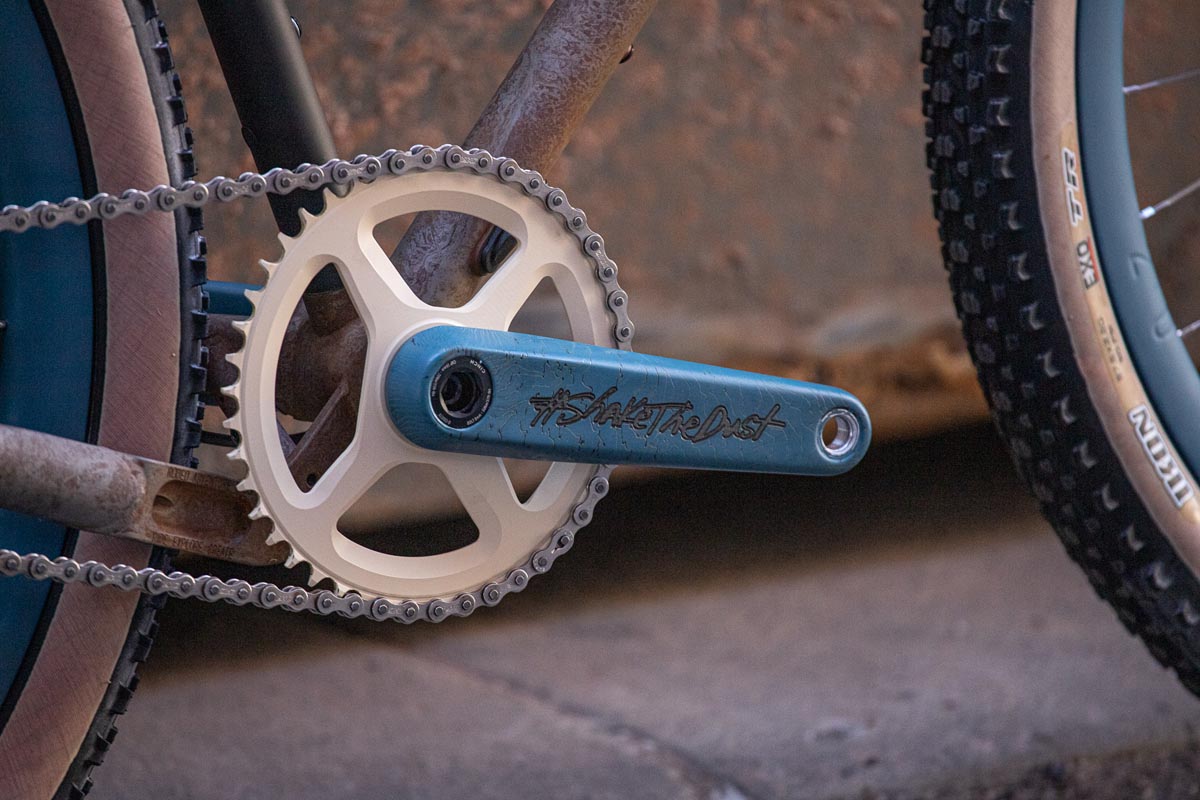 The entire rear hub assembly and single speed cog were also coated and laced to the rims by the loving hands of Steve at Magnetic Wheel company. If there was any doubt that silver spokes and nipples are the best choice forever and always, we think these wheels put that to rest.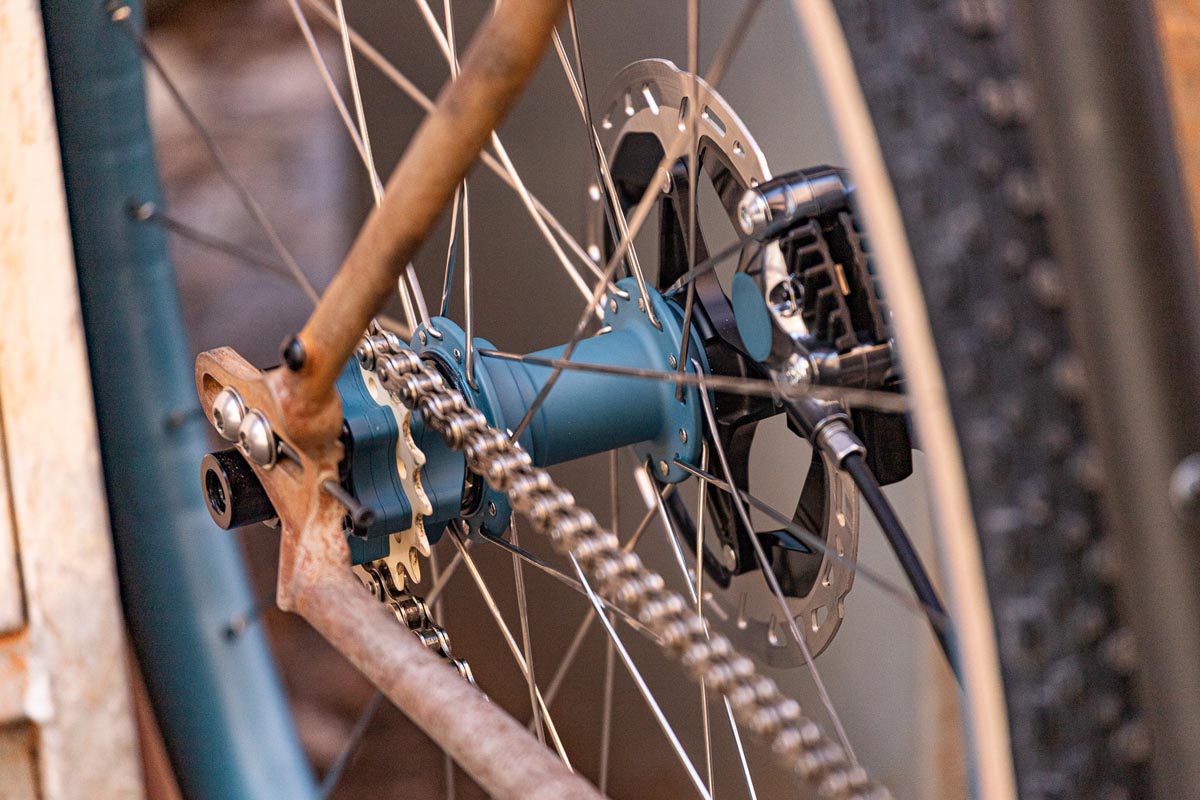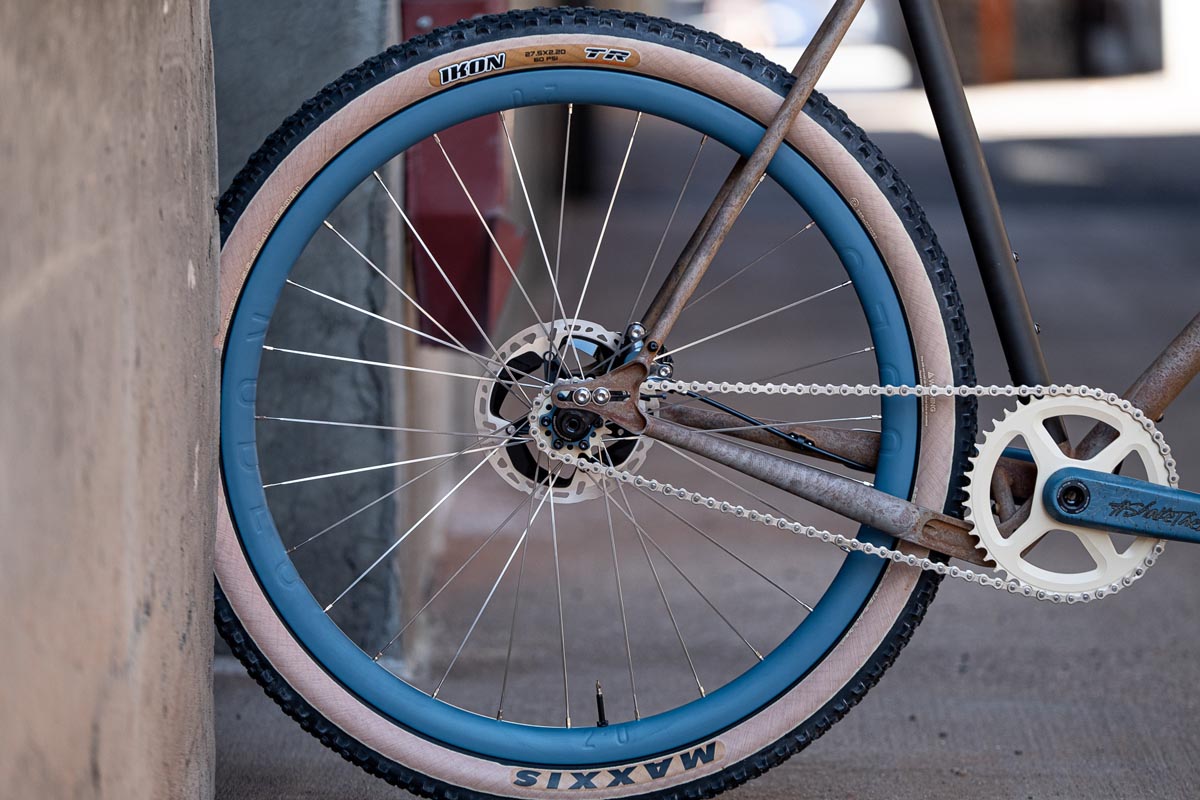 No parts escaped the creative brief on this project. Brake levers, brake calipers seatpost collar, you name it and it was carefully considered to go with the flow.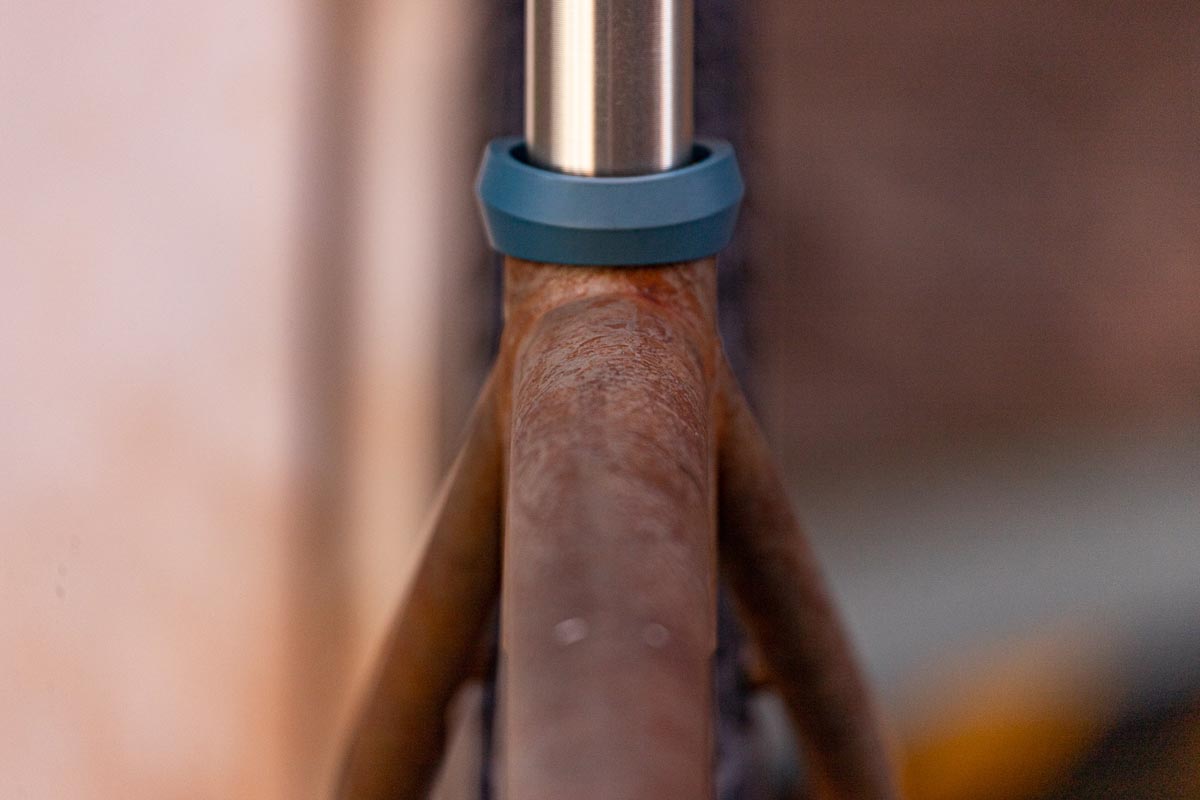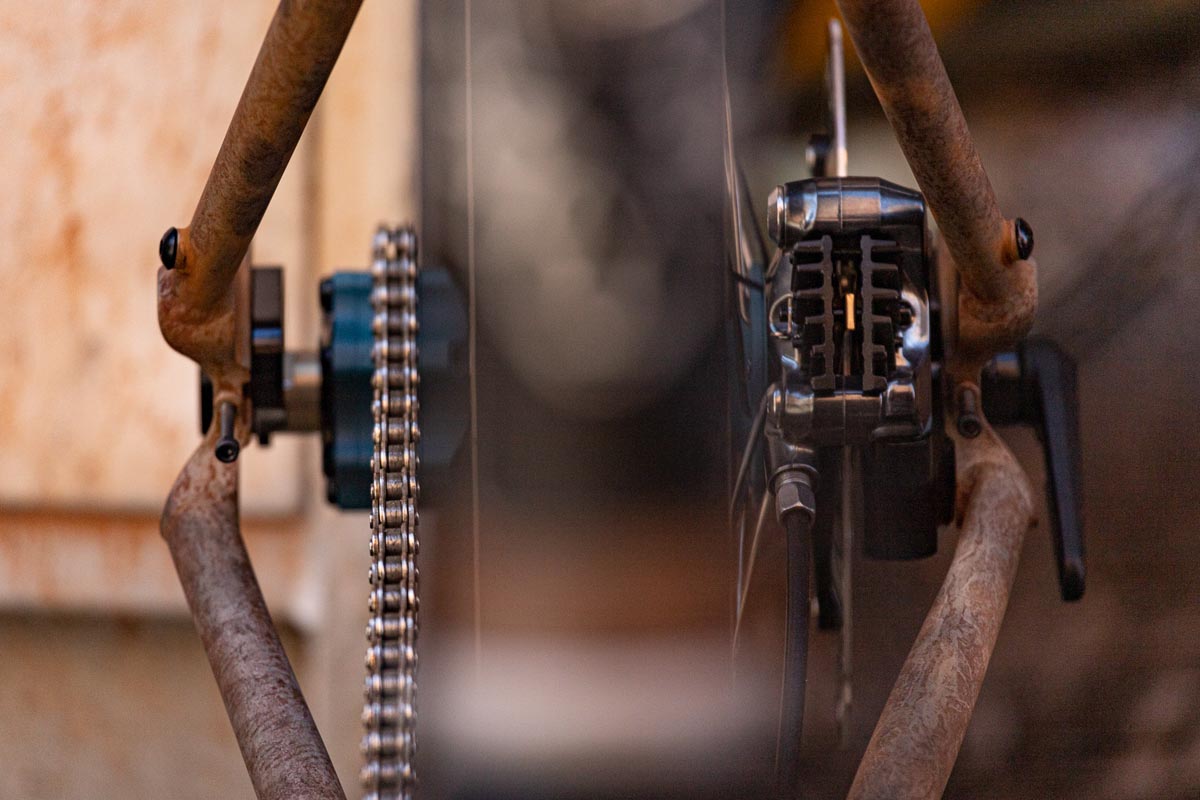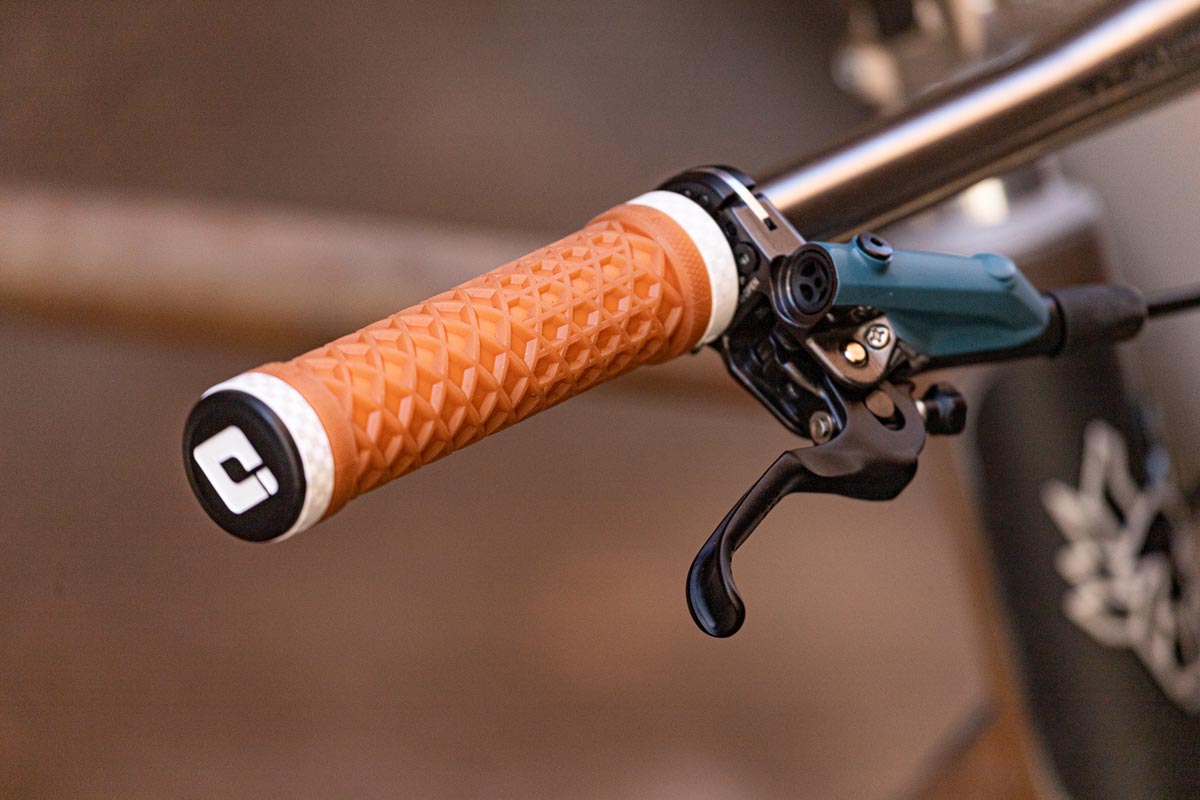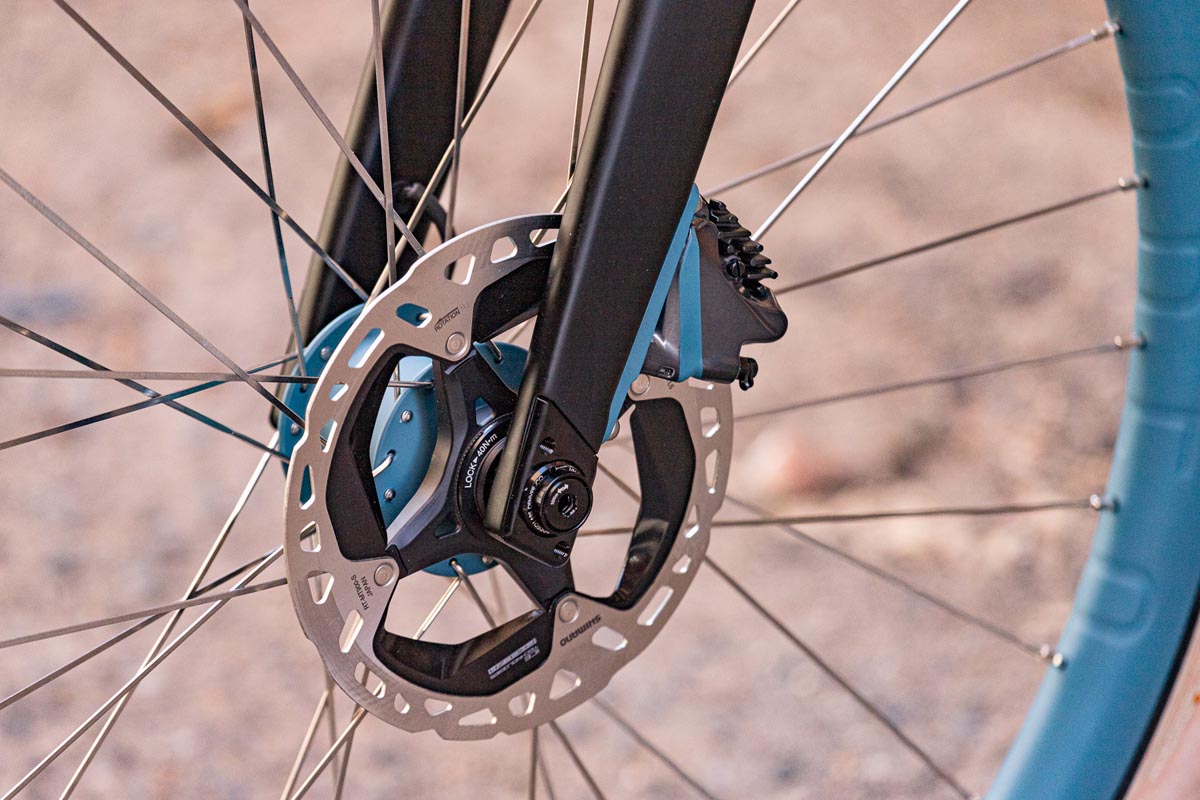 We hope that it never again takes us 18 months to deliver a bike, but if it does we hope even more that it turns out as well as Matt's Flaanimal. It took his vision to set it into motion, and it took persistence and patience to see it through.