How I tried making it to the World Championships gravel racing.
So, my buddy Jan, who used to be a world champ on the track, asked me back in May to join a gravel race in Drenthe, The Netherlands. He said, "Hey, it's a chance to qualify for the World Championships gravel." He had already qualified a few months earlier at another event in Limburg. To be honest, I had no idea what I was getting into, but I thought, "Why not?" So, I coughed up 60 bucks and waited for more info. It came a bit later. The Gravel One Fifty is a 150-kilometer race, and let me tell you, it wasn't a walk in the park. I scouted the course two weeks before the race and quickly realized that 45mm tires would've been a good idea.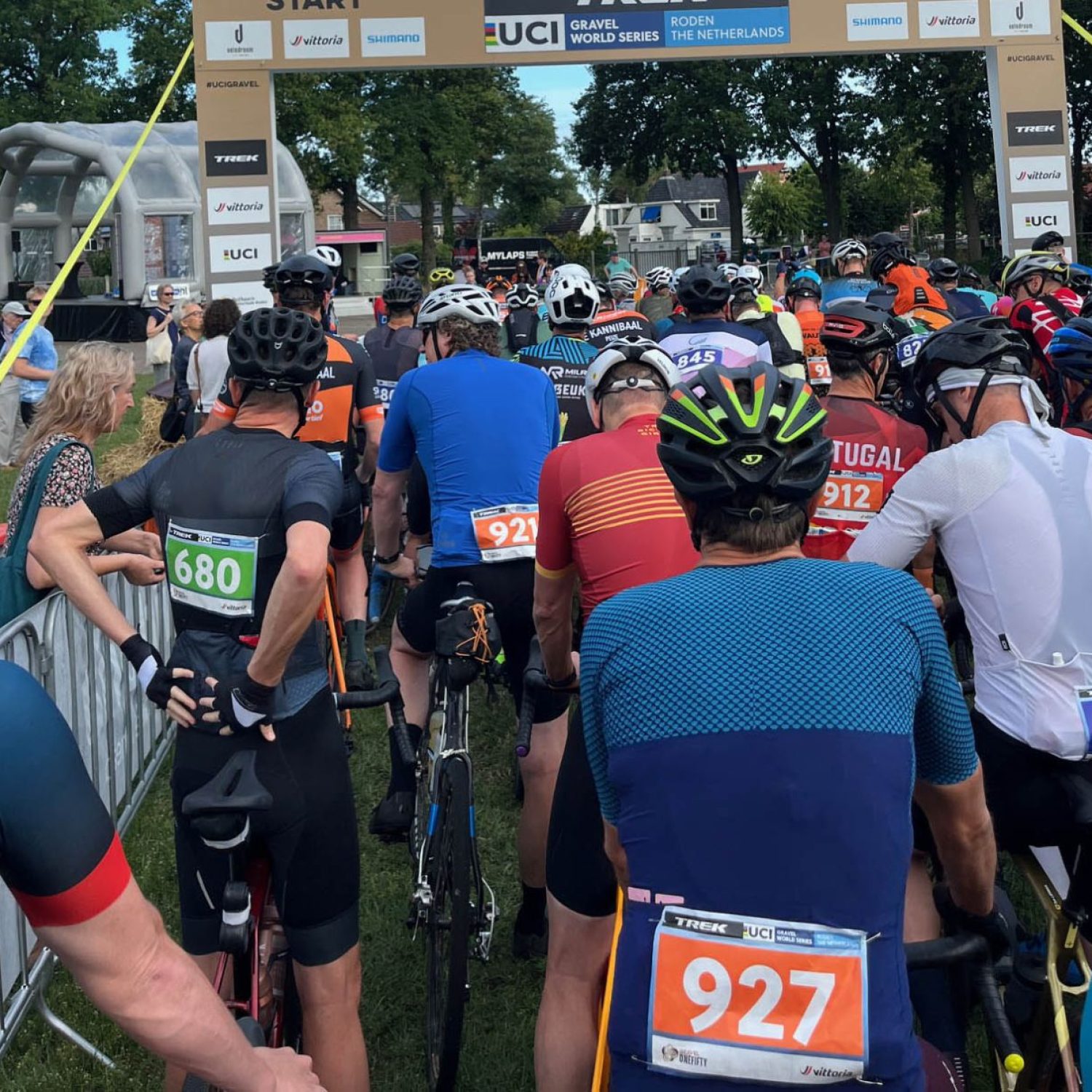 Fast forward to race day. I lined up at the start and from the get-go, I was in the lead pack. We were flying! In the first hour, we covered about 35 kilometers. It didn't look like the front-runners were planning to slow down. After 90 minutes, my chain slipped, and I had to let the lead group go. But I wasn't giving up that easily. I chased them down and rejoined after 45 minutes. But my chain acted up again, and at that point, I thought, "forget it." I finished the race at my own pace. My dream of making it to the podium or even the top 10 had long gone. Honestly, I had no expectations left. But guess what? When I crossed the finish line, I found out I had finished 20th and had secured a spot in the World Championships. I completed the 150 kilometers in 4 hours and 55 minutes.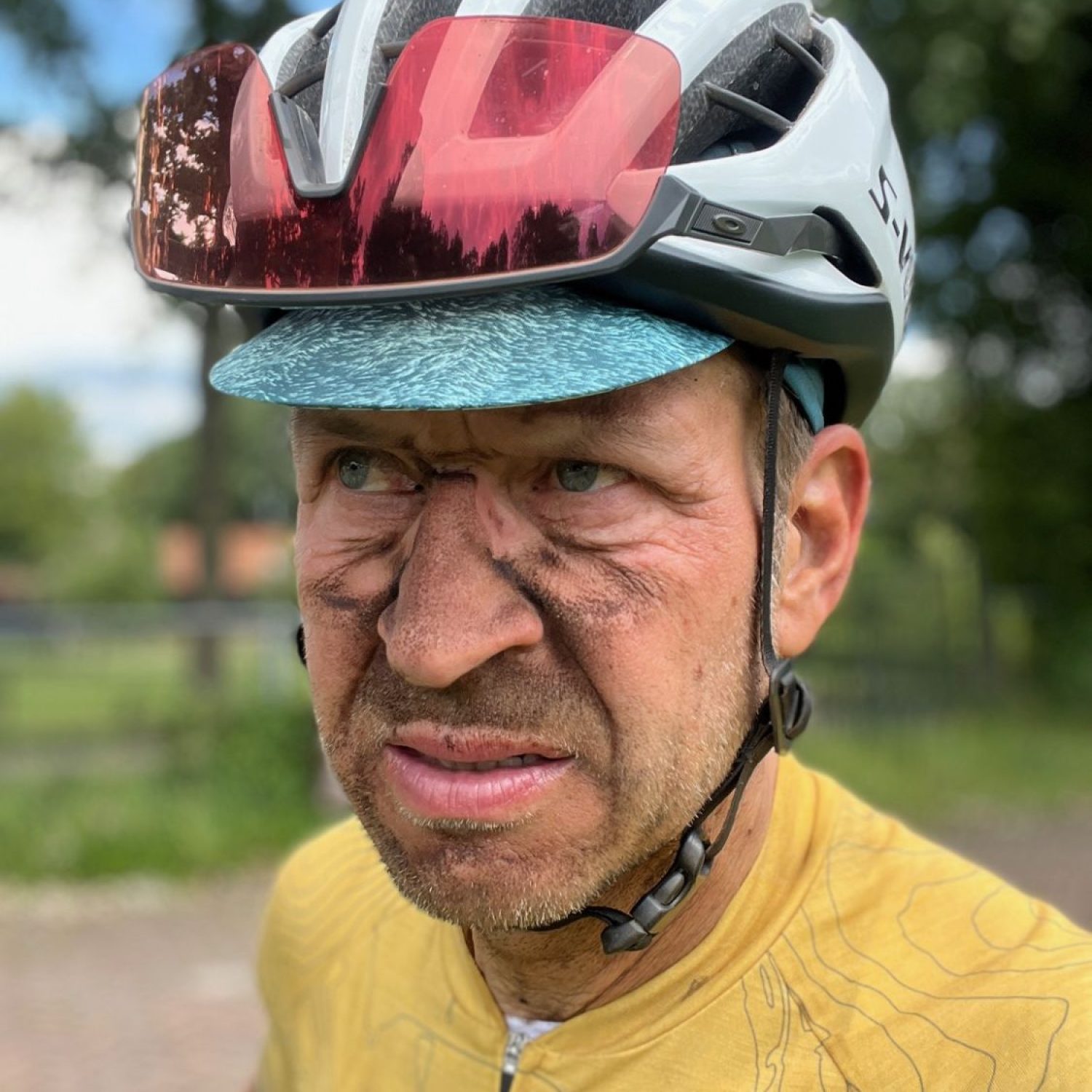 I hadn't really planned on going to the World Championships gravel riding, but when I heard it was happening in Veneto right after my participation in Istraland.cc in Slovenia (where I finished 40th, 1st Dutch rider, 1st rider over 50, and the first rider with gear because I decided to sleep instead of riding through the night), I thought it would be cool to combine the two races. But it required some serious prep.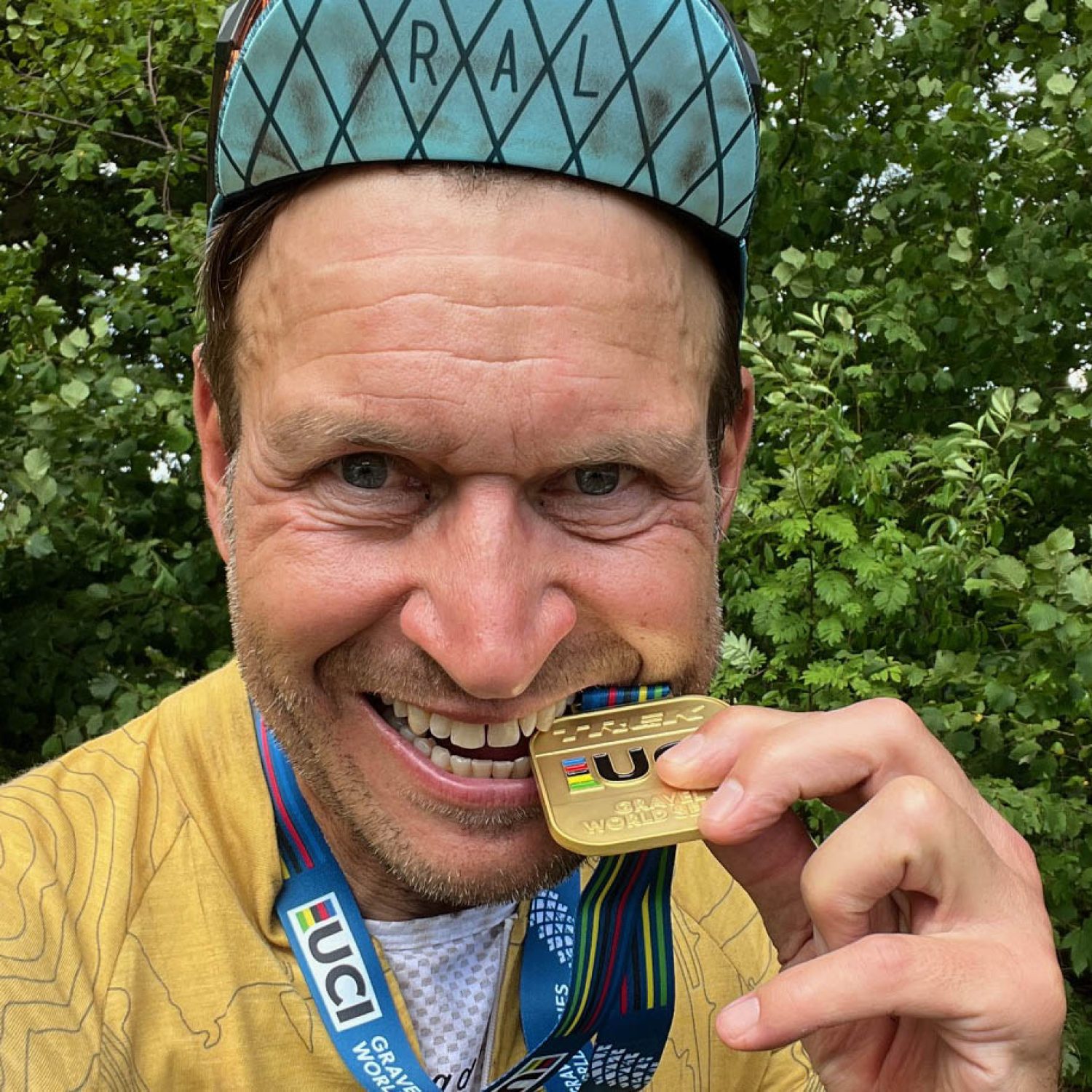 The communication and information about the World Championships came in pretty late. While I was getting ready for Istraland, I started getting messages. I had assumed participation was free, but turns out, I had to pay 115 euros. That was the easy part, believe it or not. You see, to qualify for the World Championships, you have to deal with about 5 or 6 different organizations. First, there's the payment and registration through ENDU. Fortunately, the money transfer went smoothly. Through the ENDU portal, I had to upload a medical certificate and a license. I had a medical certificate from Gravelman Paris last year, but I had to tweak it a bit with my good friend Adobe. The first time, my certificate got rejected by DATAHEALTH. They don't tell you why, of course. It turned out the file format was wrong – they wanted JPG instead of PDF. Alright, I could handle that. Then there was the license issue. I had a starting license, but I had no idea if that was the right one for a World Championship. I got it from the Dutch cycling association KNWU. Uploading it worked, so I didn't worry too much.
A few days later, I got confirmation that my registration was successful. I was going to the World Championships in Veneto! Little did I know that my participation would hit a snag.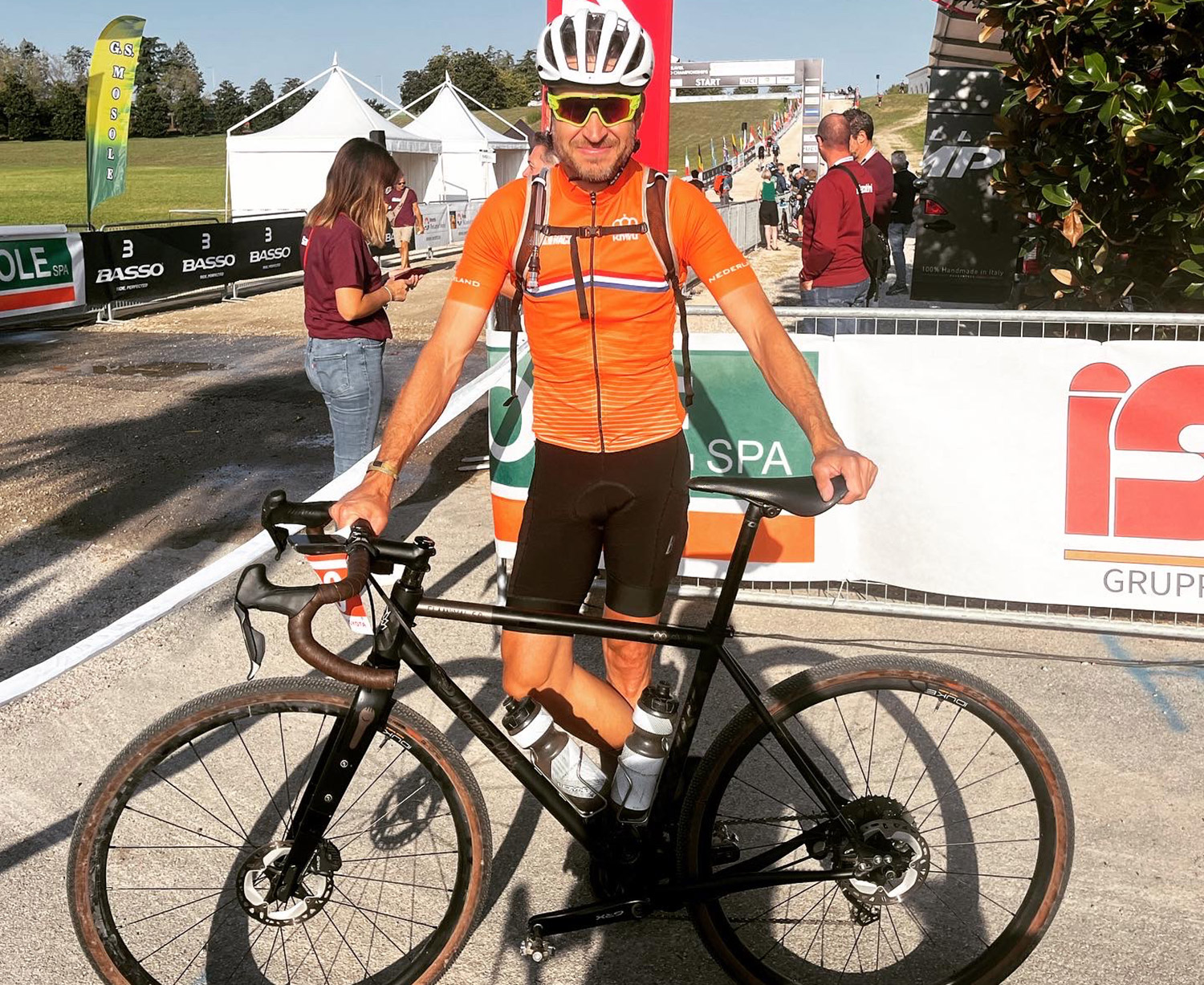 After Istraland, I headed to Veneto, Italy. Slowly, the information started trickling in (5 days before the World Championships!!), and I scouted the course. To my surprise, I found out that all riders needed jerseys in their national colors. Maybe it was naive of me, but I hadn't even thought about that. I had two jerseys with me, but none of them were orange. Damn. Plan B: who do I know, who can I text or call, who's still in the Netherlands and can bring one over? I spent the entire Tuesday evening trying to sort this out. Eventually, I managed to buy a jersey from another Dutch rider.
On Wednesday, when I got in touch with the KNWU, it turned out suddenly that I didn't have the right license to participate in international races. "You don't need a starting license; you need a sports license for that." "Okay", I said, "can I get one of those?" "No, you can't. You need to be a member of a club for that." But I wasn't a club member. "Well, then you need to become one." Crap! I quickly emailed the board of WVA (Amsterdam Cycling Club) and asked if I could join their cycling club for the remaining months of 2023. They were kind enough to allow it. I transferred the money, and within 10 minutes, I was a member of a cycling club. Now I needed to buy that license.
But here's the kicker: the license I needed wasn't available on the website. So, I had to send another email. "What's going on?" I asked. "Sir, we have a technical issue. Hopefully, it'll be resolved tomorrow." This was all happening on Wednesday, while the license check was scheduled for Friday at 12 pm. On Thursday at 3 pm, the software problem still hadn't been fixed. Damn…
In the end, it all worked out, and I lined up with just over a 100 other riders in the 50-54 age category for a grueling 136-kilometer gravel course. I eventually finished 31st and I was thrilled with the result. I was simply 31st in the world in gravel racing in my category. What an adventure!
P.S. This is all without the other usual prepping: getting the right tires (switching from 50mm Schwalbes during Istraland to 40mm tires in the WC), setting the right tire pressure, having a fully charged Wahoo, making sure Di2 is good to go, bringing enough food, picking up the race number and chip, arranging transportation back to the start, checking for showers, and doing a course recon.
Copyright: Albin R. Bronkhorst (Instagram: @albinrene)