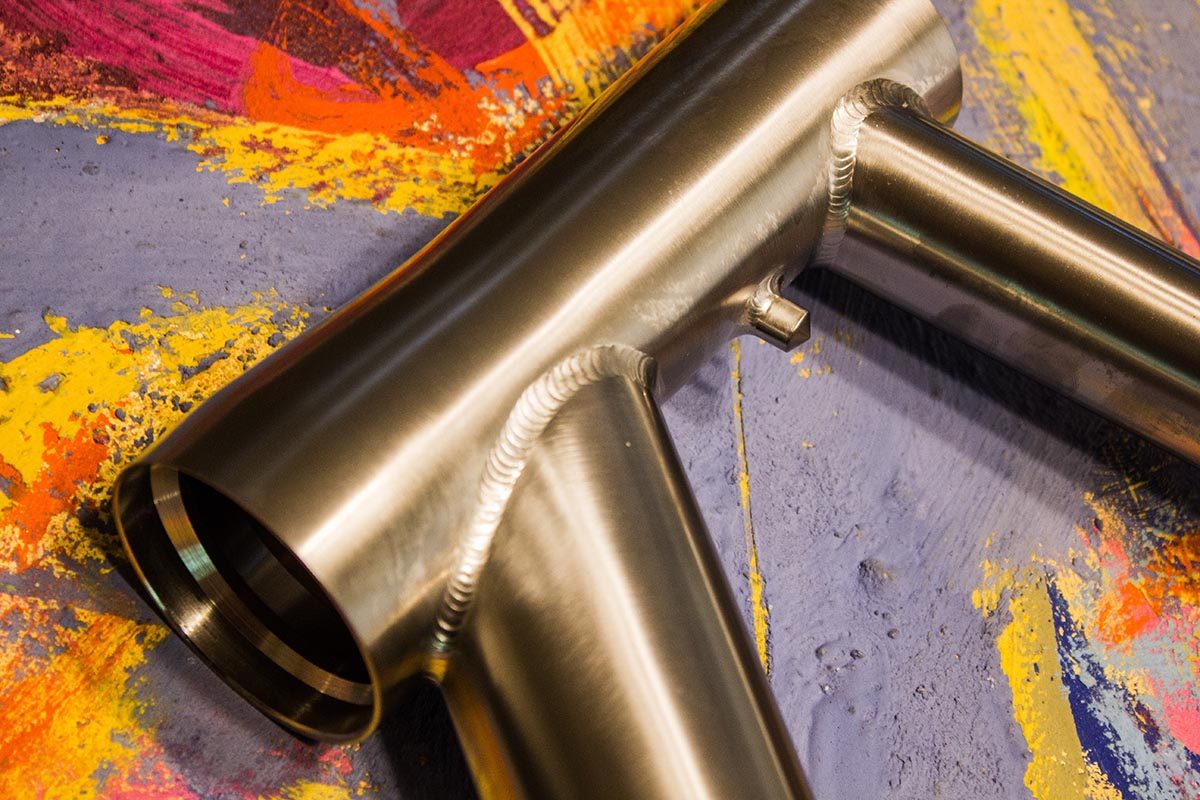 The Lab is a restless place. A lot of ideas get tossed around. Good ideas get made, bad ideas get dust binned.
The Flaanimal is an idea that we have been brewing on for a while. It's roots can be traced back to the Traildonkey, Belgium, and Texas (affectionately known as Tejas). Conversations swirled then turned into action. We made a Version 1 design, tested it, then moved on to Version 2 with refinements, added features, new tubing draws, and reduced weight. The choice of materials that we use for the project has always been a point of discussion. 853? 725? 525? Custom? For Flaanimal the go-to option was always steel, but we kept saying "what if". What if we built it out of titanium? Steel is amazing, but Ti has some special properties that steel doesn't have. It doesn't corrode like steel, it's stronger and lighter than most steel blends, and it has it's own lively feel that is distinct from other materials.
Enter the Flaanimal Ti. Flaanimal Ti is a continuation of the Flaanimal project. It uses the same geometries and basic specifications of the Flaanimal but keeps the conversation going.