Rodeo Labs employees are well known and highly regarded for their incredible acumen and far reaching knowledge into the history of cycling. They are experts on everything, and rumor has it one of them has the secret to the life figured out. Here are their favorite gear picks, in no particular order.
Drew- paint guru, dog musher, beard grower.
Cerakote frame coating:

I just got my first frame with a Cerakote finish and I'm super impressed. Aesthetically, the finish is so good. What I'm really impressed with is how easy the low friction coefficient makes it to keep my bike clean. If you would have told me last year that I would have a light colored bike (white, even) with a matte finish I would have told you to get off my lawn. Just a hit with a hose and maybe some light degreaser and the finish looks brand new! It's the little things that make a product like this so valuable to me.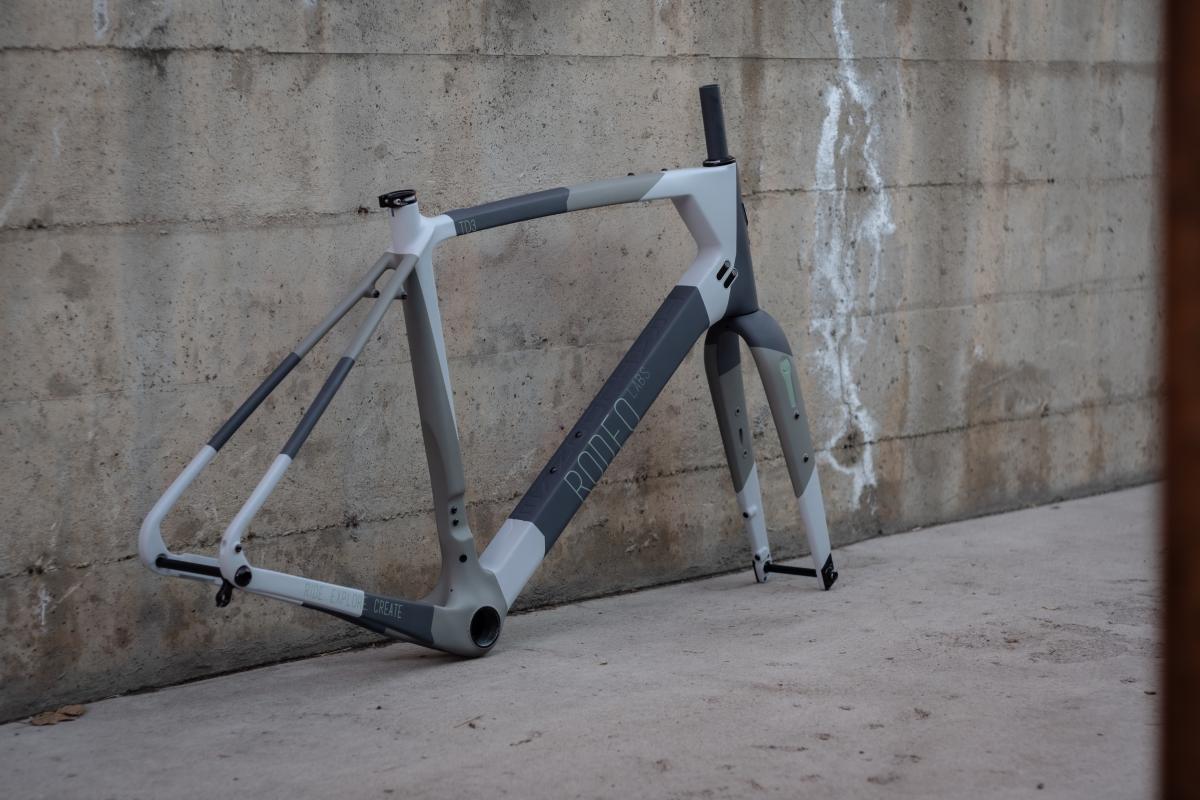 Smith Optics Trackstand glasses:
After being a long time Oakley devotee and actually not a fan of Smith Pivlock glasses, I decided to give Smith another shot. I always say the best piece of equipment to me is the stuff I forget I'm using because there aren't any pain points. When I throw these glasses on, the Chromapop tint actually gives you really good clarity and they sit on your face so comfortably. I throw them on and forget they're there. I couldn't ask for anything more.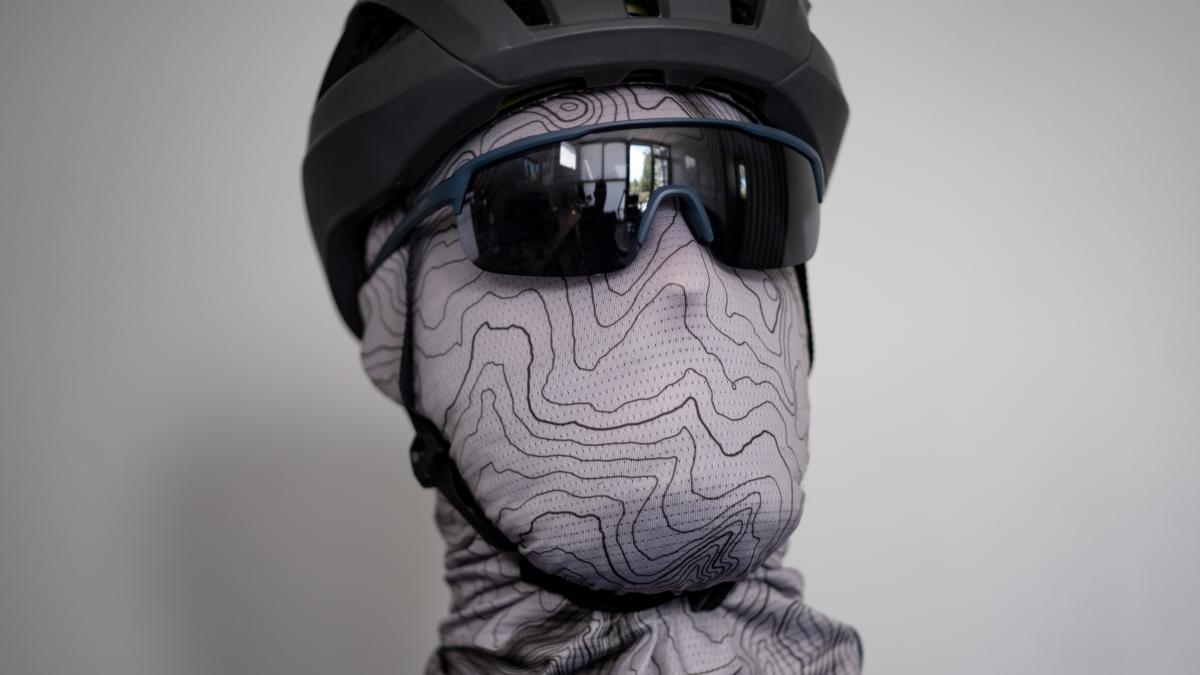 PNW Coast Suspension Dropper Post:
Ten years ago this might not have made my list, but thanks to my aging back this seatpost has become a transcendiary piece of equipment. The suspension may seem a bit overkill (and sometimes it is), but I've just noticed that I'm more comfortable on the bike for longer before my lower back starts to act up if it does at all. I guess when you take micro-vibrations and dampen big hits it just helps your body stay more relaxed. An added and very fun benefit to this seatpost is that you can just drop it and put a foot down and stop lights as well. Work smarter not harder, kids.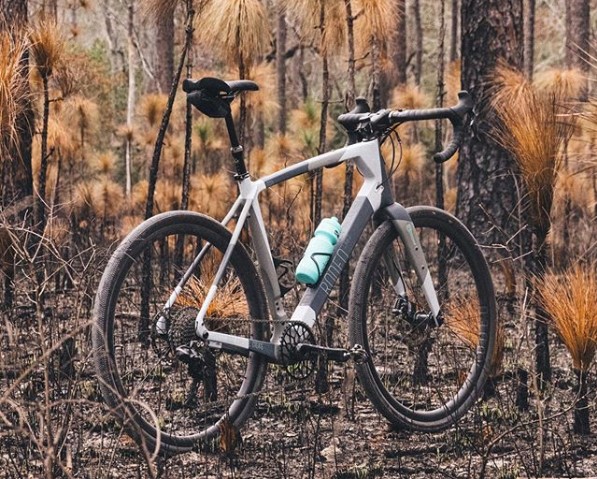 Jenn- Shipping master, party queen, likes the Smashing Pumpkins
Oveja Negra Chuckbucket
An item that has accompanied me for 100% of my adventures is my Oveja Negra Chuckbucket stem/handlebar bag. This bag is super convenient because it's right there in the cockpit and it's open-top for easy access. It has carried Nalgenes, cell phones, extra kit, and half of an apple crumble cake for those really snacky days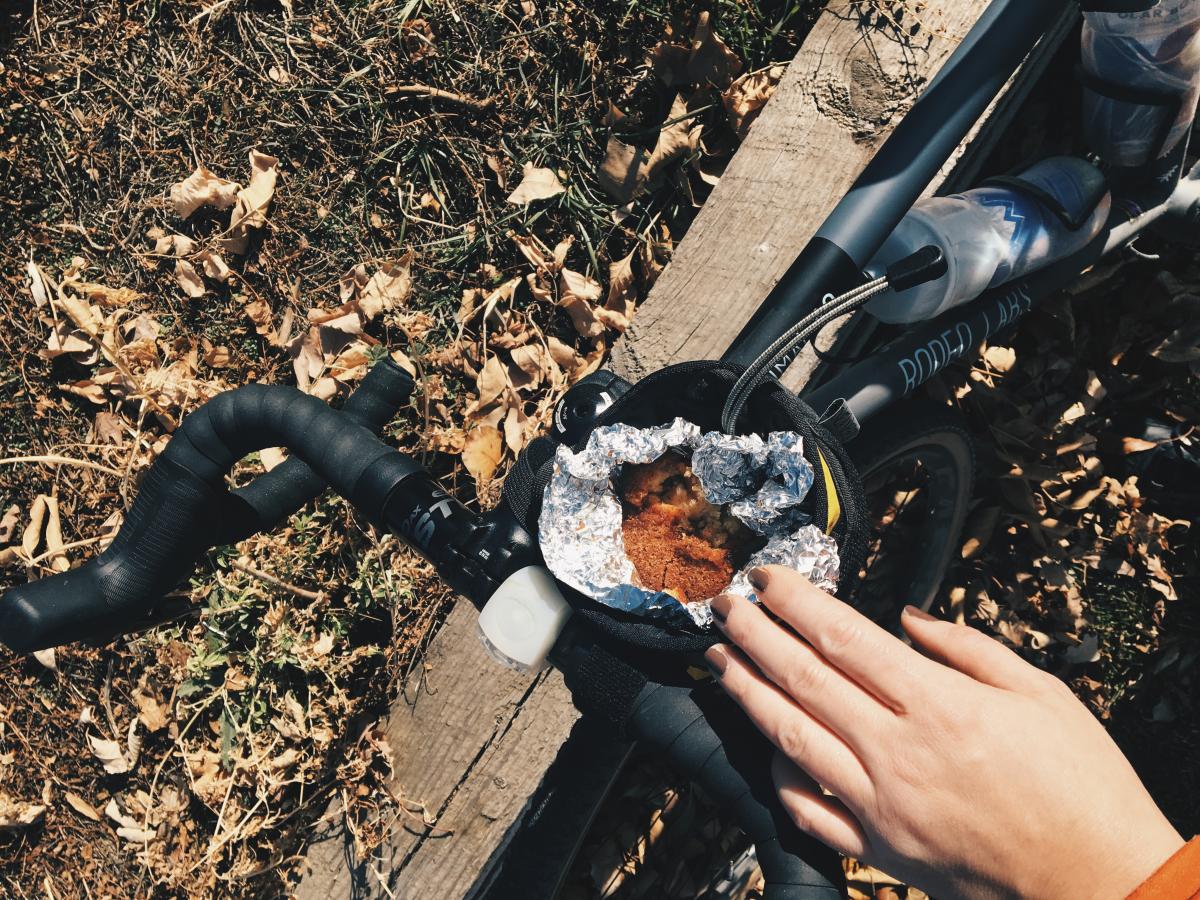 Teravail Cannonball Tires:
I am currently using the Teravail Cannonball 700c x 38 tan wall tires. I live in the city so I have to cover several miles of road or paved path to get to any sort of gravel. These tires have been great for this type of riding. I don't feel sluggish on the pavement and I am still able to rip over gravel, mud, and rocky trails once I get to them. Bonus: I've ridden hundreds of miles on these tires and not once had a flat.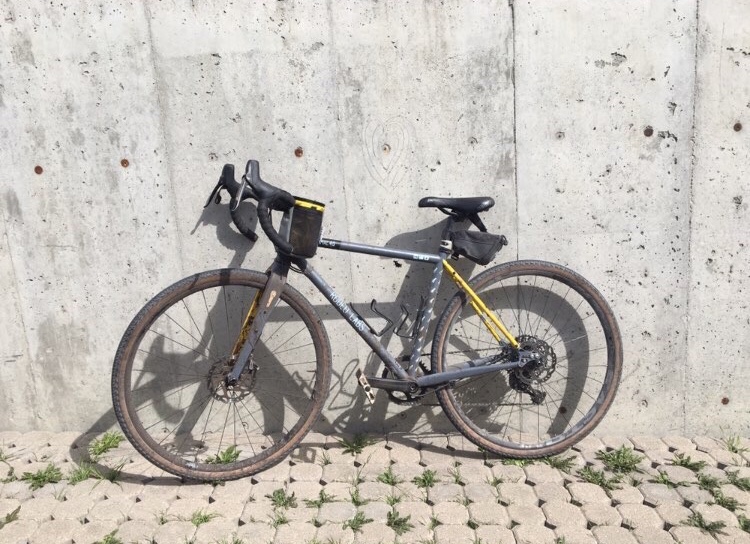 The shoes.
The main staple of my cycling gear is my velcro shoe/flat pedal combo. Although some people refer to these kicks as my "geriatric shoes", they are no joke. These exact shoes are (no joke) Kenneth Cole Reaction. They're awesome. No strings to get stuck in the crank, super comfortable, and they allow me to go from bike ride to normal life in a split second-no need to change shoes!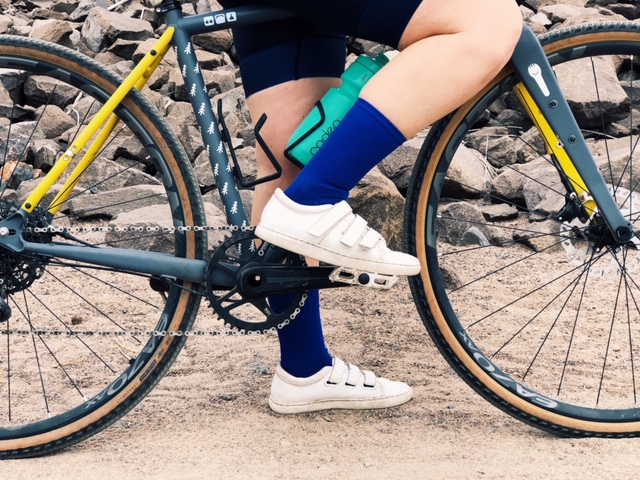 Evan- Sales master, truck driver, bike crasher
Jorts (DIY or otherwise)
As I've moved away from racing and began having more fun in the back country and riding for frivolity rather than speed, leaving the lycra at home has become more of an everyday thing. I laughed with a friend recently, "I only wear Lycra if I'm riding more than 6 hours" but it's true. In a sort of rebellion against that past obsession riding is now for fun, so my favorite thing to ride in is my couple pairs of cut-off jorts. They're hot, ripped everywhere, and make me feel less like a superhero when I end at a taco truck after long rides. Jorts are the new wave.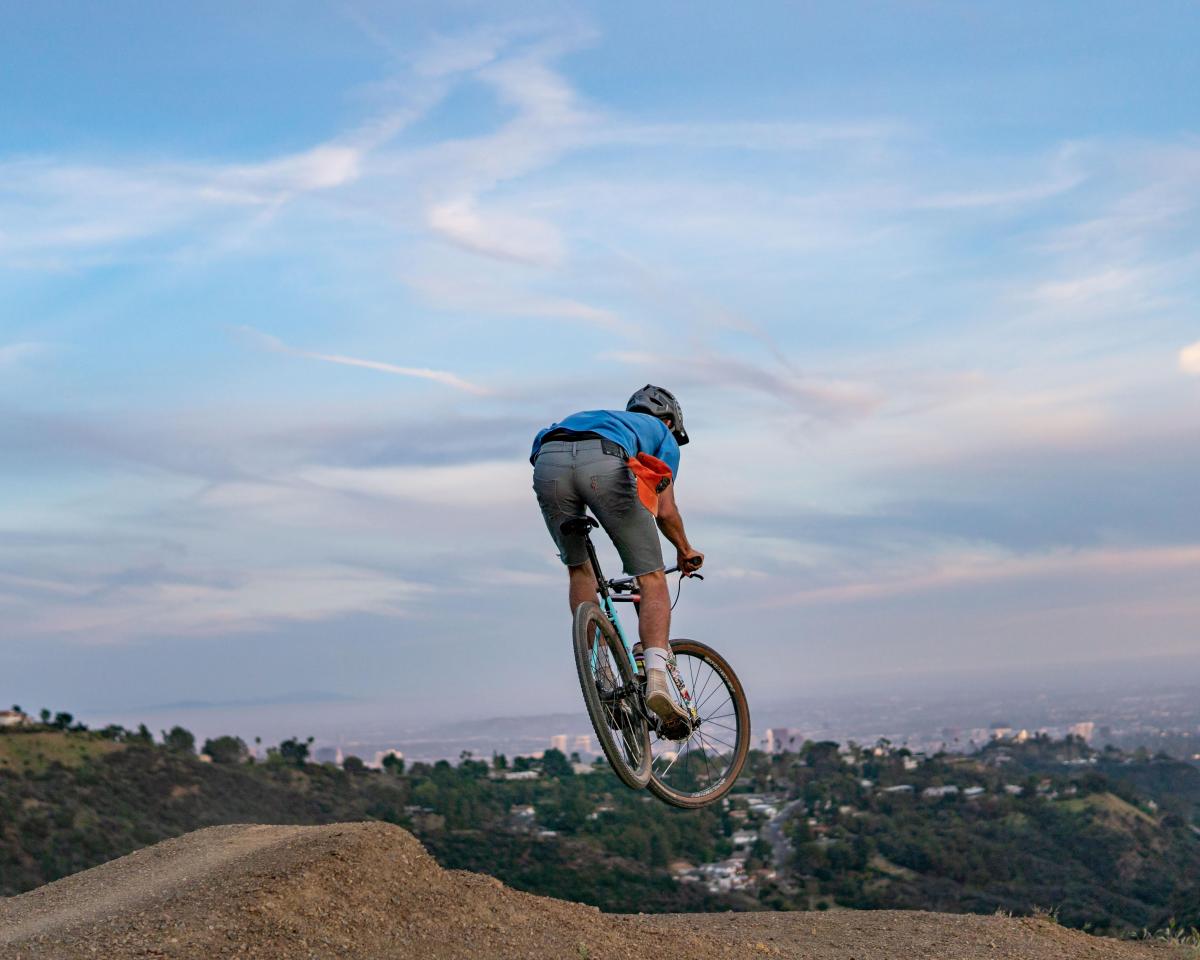 A camera
For my 21st birthday I was gifted a decent little mirrorless camera (Sony a6300 with 18-135 kit lens, you can find them on craigslist for $500). I quickly got lost in the settings menu and found the bicycle as a great medium for discovering new things to photograph and creating stories to share. Now you can find me descending mountains with a lens cap in my teeth riding one handed changing exposure settings and forgetting to use the brakes. I'll die doing this one day, but hopefully the photo will be nice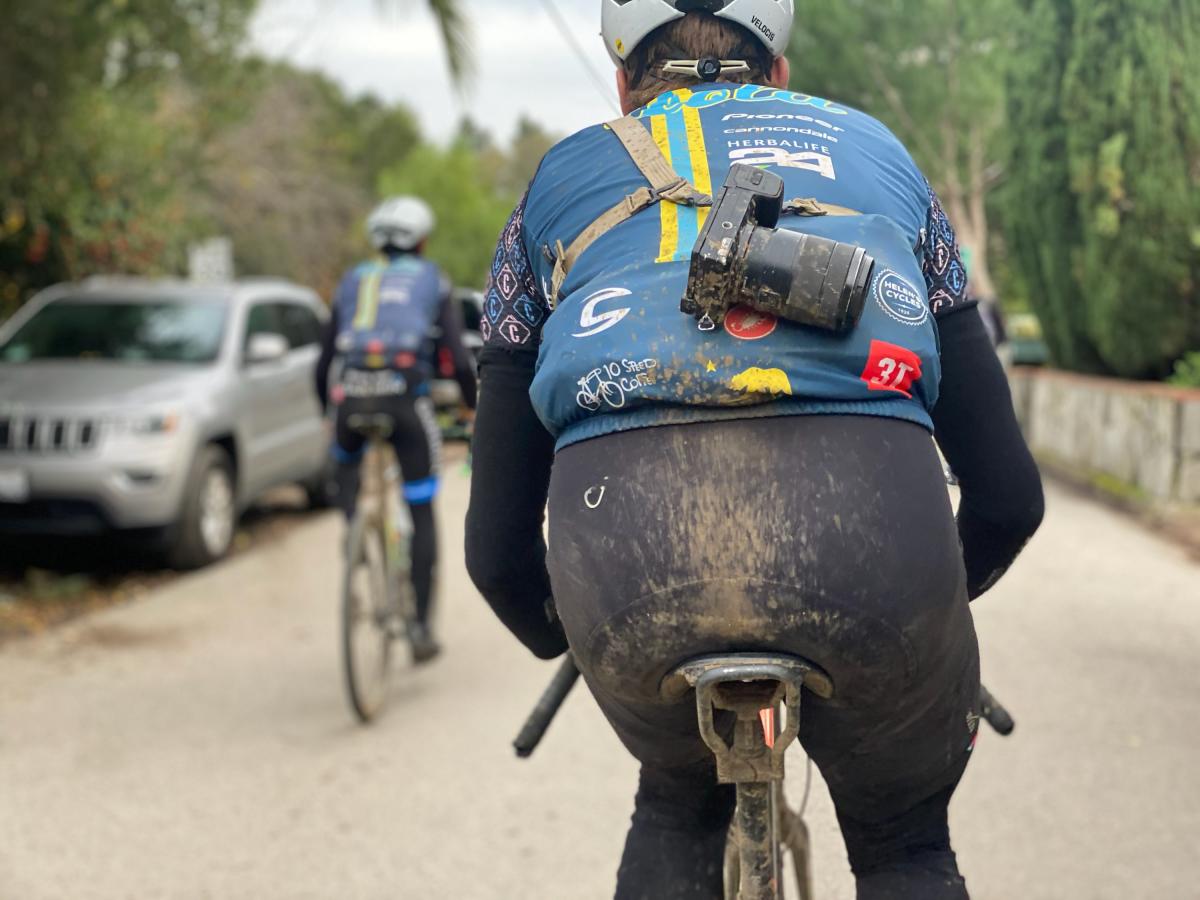 Nitto Bullmoose's
I recently went flatbar by converting to a set of Nitto Bullmoose's. They aren't perfect, but man I love looking at them. They also fit my Orucase handlebar bag really well and get +150 style points.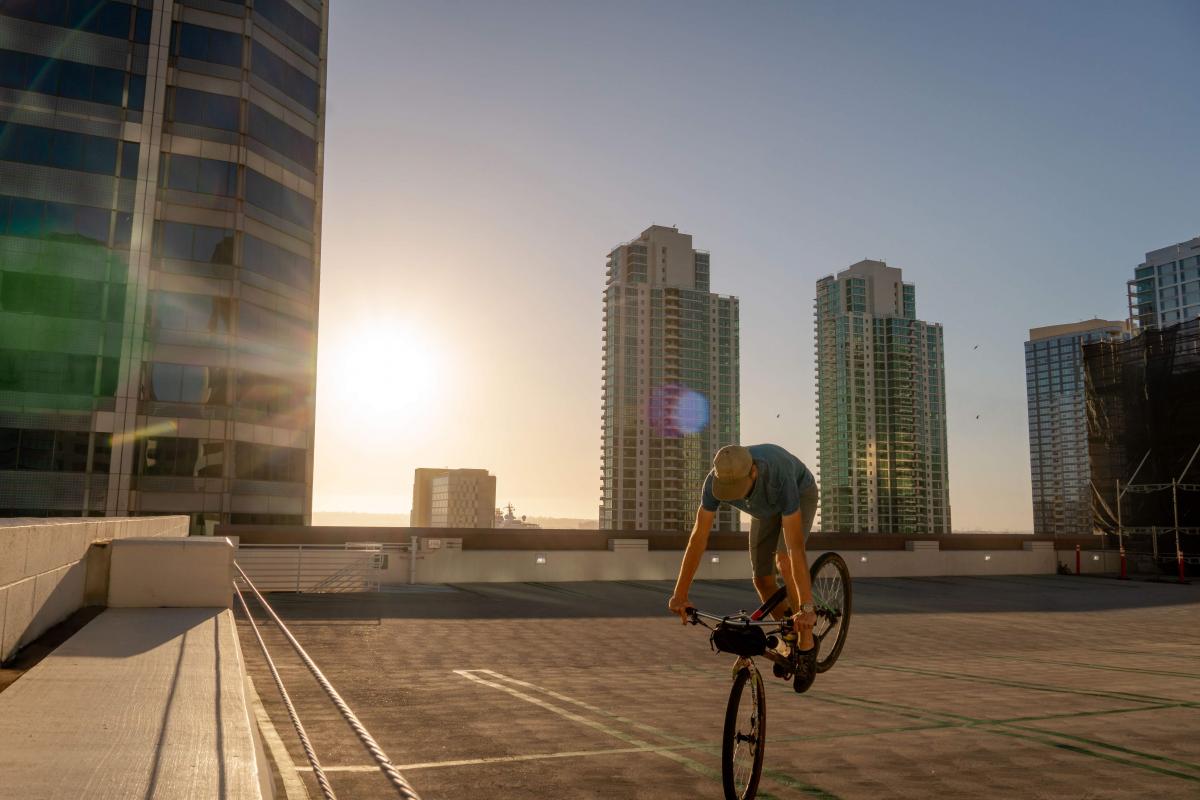 Sheldon: Builder of dreams, grower of beards, takes a great photo.
Speedsleev Ranger
One of the few seat bags that aren't ugly and can carry all the things. I've been using the Speedleev Ranger and ranger plus for a few years now. One of the best parts about it is all of the individual slots it has for what I am carrying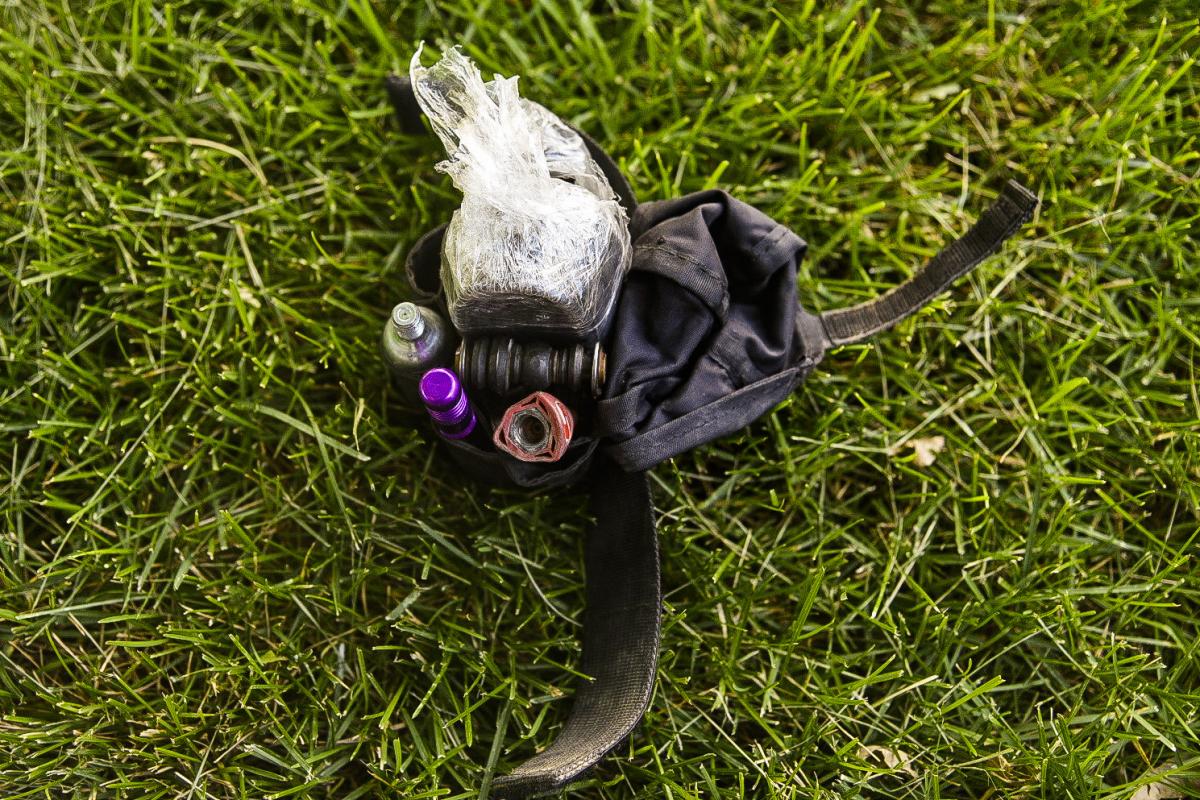 Exile frame bag
I've owned A LOT of bags over the years. It's definitely true you can't beat custom. I worked with Matt the owner of Exile Designs on the design of the bag so it is exactly what I wanted. I love the velcro split in the middle. Being able to keep my water bladder separate from other gear was important to me. But having the ability to make it one large bag has been super useful.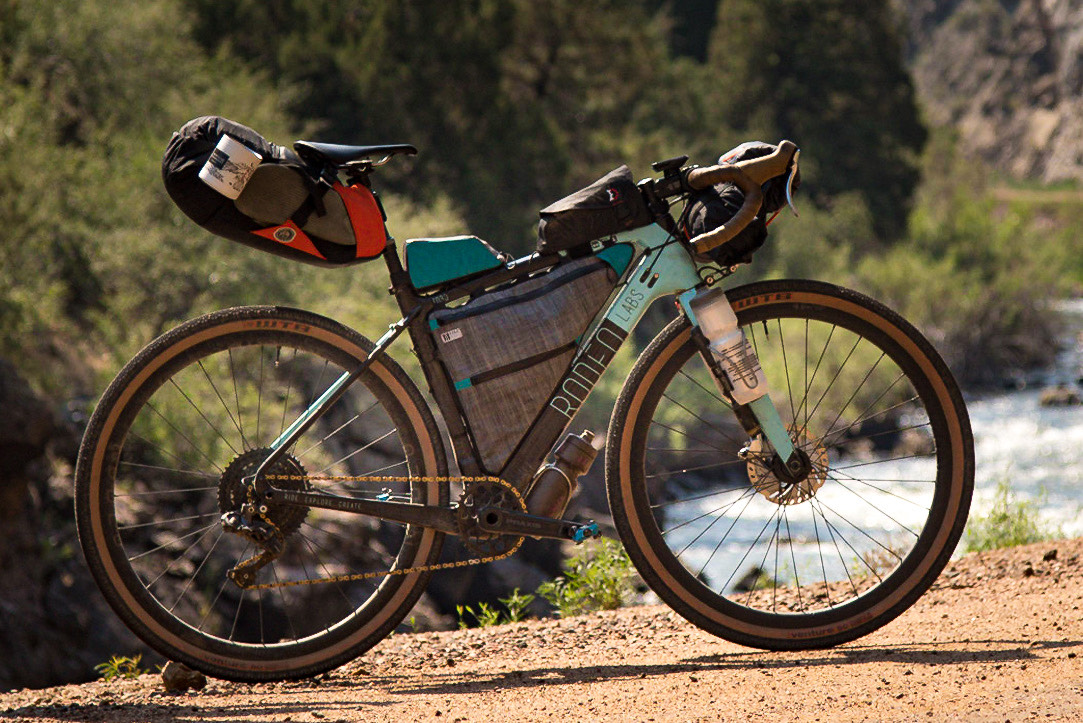 Black Burn Tradesman Tool
I am very picky about the stuff I carry. I wanted a tool that could fix pretty much everything on my bike if I was stuck out in the middle of nowhere. The Tradesman ticked all of the boxes for me. What I really like is the quick link pliers as well as the link holder that is built in. It's also decently lightweight for how big it is.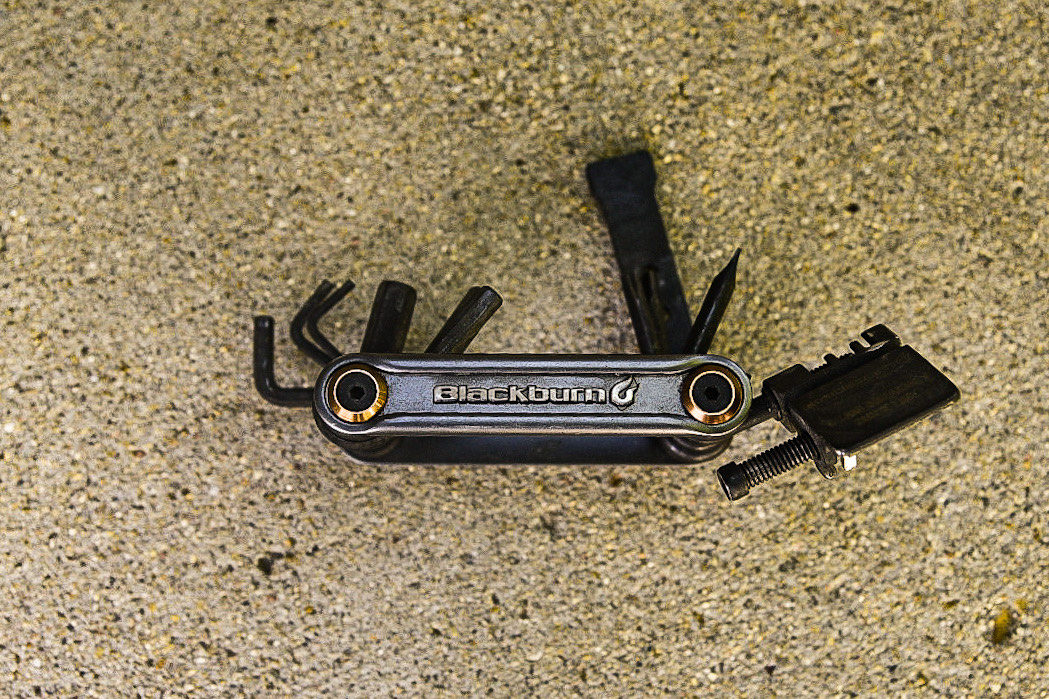 Stephen: Intern. Maker of quesadillas, keeper of messy desk.
Redshift Shockstop Stem
It is natural to look at any bolt on part that adds bounciness to your bike with skepticism. Most look super ugly, are heavy, and don't really improve the ride of your bike very much. The Redshift Shockstop stem is the exception to those generalizations. When I first put one on years ago I at first thought it a bit bouncy for sure. It is strange when your handlebars float a little. But within a half hour I had started adapting to the feel and was soon hitting potholes and bumps in the road on my way to work intentionally. This stem really does take the edge off of impacts, vibrations, and washboard. Two years in and I still recommend this stem all the time. I've used it at DK in Kansas, at AMR in Morocco, and on countless adventures in Colorado and Utah including White Rim and Colorado Trail segments. Even better than the stem is the fact that you can install or uninstall it in about five minutes if you want to return your bike to a classic rigid feel for a spell.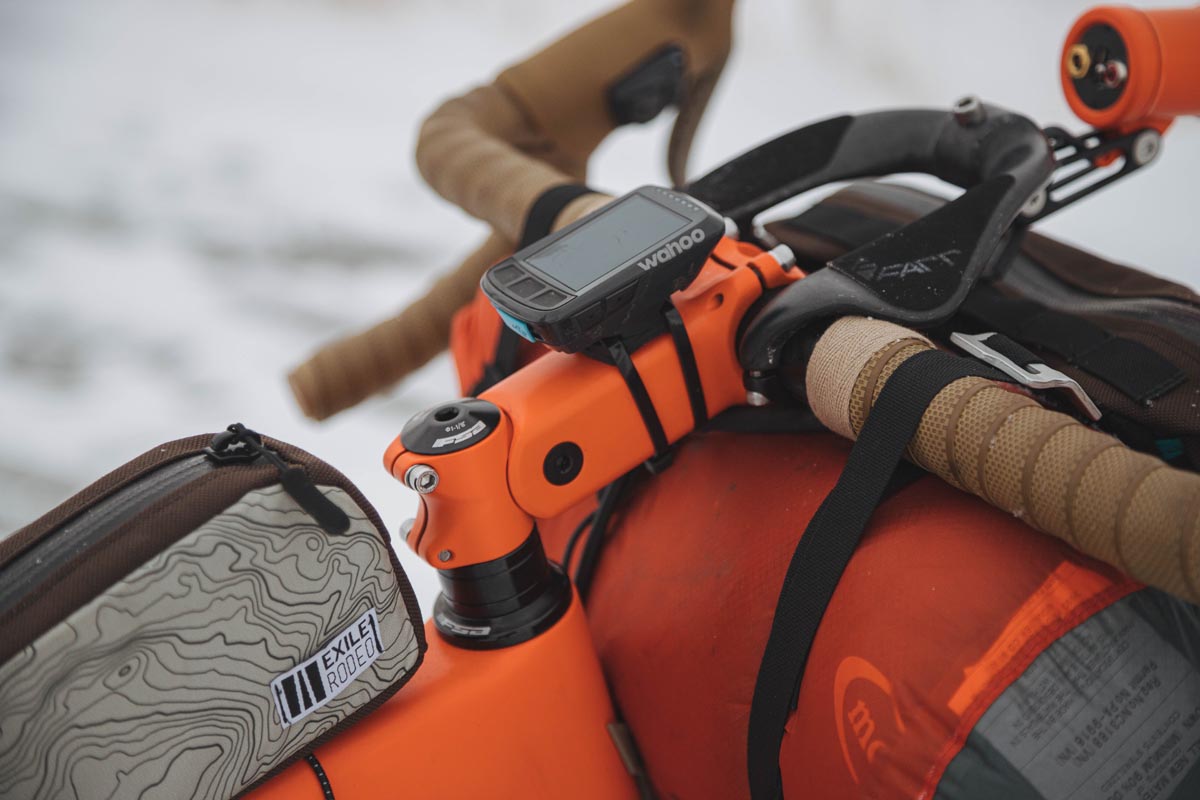 Challenge Getaway tires
As far as tires go I am in a constant state of trying new ones every month or three. I'm so curious about how tires affect the ride of a bike that it's a bit of a passion project for me to ride everything I can and form opinions about them based on personal experience. In the last year or two I've spent the most time on Gravel King tires and they are a truly great tire. They may not be the fastest or most "supple" but they work in a huge range of conditions and are incredibly reliable. When I heard Challenge was working on a new gravel tire I was skeptical. When I thought of Challenge I thought more of cyclocross than gravel, and when I did think of gravel I thought of Sven Nuy's DNF at DK a few years back due to something like 10-20 flats on his Challenge tires. I just didn't trust the brand for durability no matter how lovely they ride or how light they are. Well that has all changed with the new Getaway 40mm gravel tire that they announced late 2020. Challenge worked with feedback from actual gravel racers to develop the tread and features of the tire and they specifically added puncture protection strips to the casing to make the tires more durable in real world riding and racing. The tires are also hand made, 260tpi which directly impacts ride feel. When I got a set and put them on my bike I was blown away. I could not believe how much smoother, quieter, and quicker they felt than my Gravel Kings. These are probably the best feeling tires I've ever ridden in any genre of tire. I love them that much. I spend a lot of commuting miles on them on the pavement and they fly like a slick. When I go off road they feel grippy and fast. I am not a KOM sociopath in the same way that I was six or seven years ago, but I've enjoyed doing some damage to local leaderboards on these tires both on the pavement and the gravel since I put them on and I'm amazed that these tires can be competitive against road bikes on the road. I've yet to have a flat or a cut but I don't have a season of racing under my belt on them yet so the jury is still out on that, but so far so good. I suspect that the wear life is going to be lower on these than other tires because the rubber compound is just softer (and thus better feeling). They are more expensive than a standard gravel tire but less expensive than many boutique gravel tires that have emerged in the last few years. If you want to upgrade the quickness and feel of your gravel bike this year I would highly recommend giving these a chance.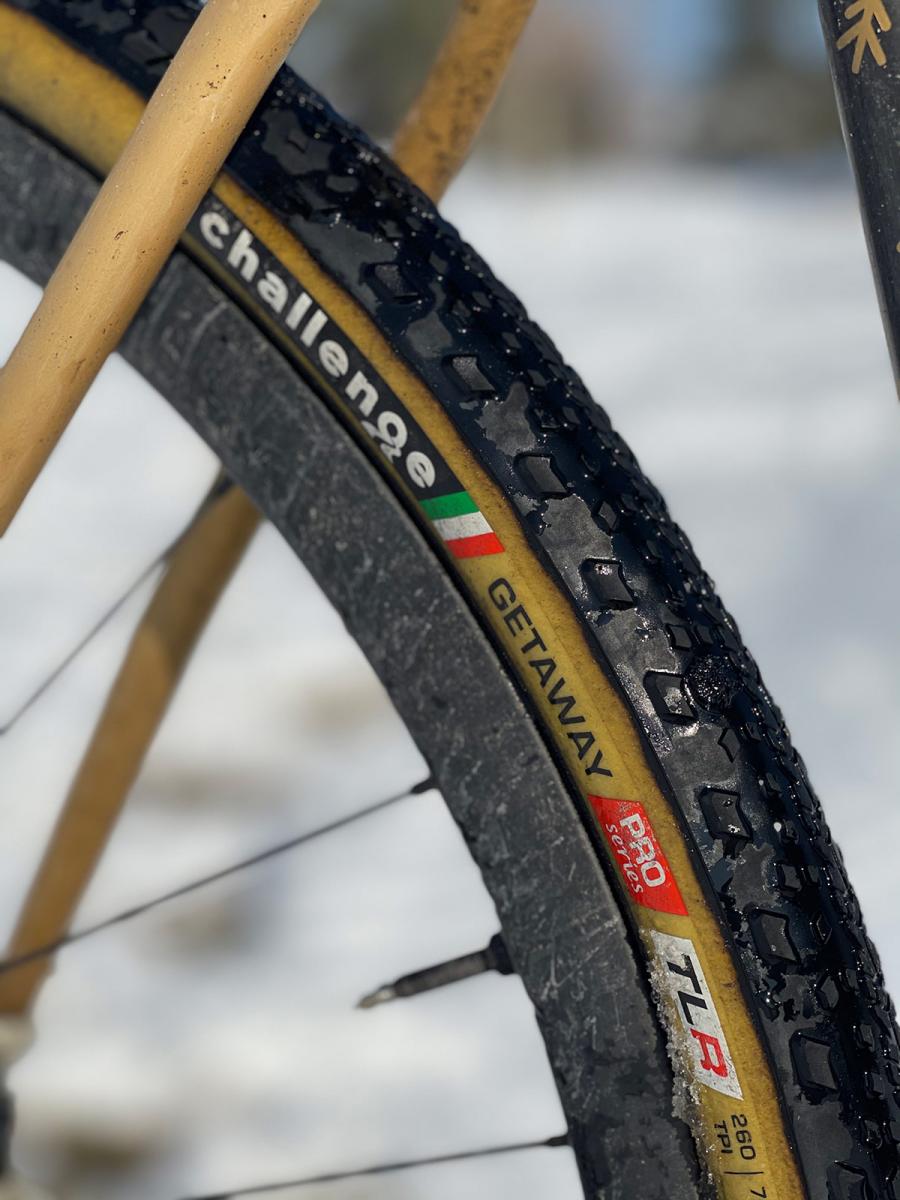 eeSilk Suspension Seatpost
Wait, hold on. Another bolt on bouncy bit? Yes. Another one. Remember everything I said above about the Redshift suspension stem? Well just take all that and apply it to the eeSilk suspension seatpost. There are a lot of suspension seatposts out there but the eeSilk is the one that gets the most love from third party reviews based on what I've read. More importantly my butt and back also love it. Back in the day when I first put it on I was suffering some serious compressed disc problems that were leftovers from snowboarding injuries. I could never seem to fully heal from those. I'd do a long ride and the next day I could barely bend over to tie my shoes. After I put the eeSilk on the difference was night and day. My back was progressively less sore and these days I suffer from almost no back soreness, even after the 750 mile Atlas Mountain race which I used this post for. In 2020 the eeSilk was out of production while they iterated to a newer, improved model and that was a major loss for cyclists everywhere. Just recently Cane Creek announced the new version with improved construction and pivots and I'm super glad this option is back on the table. If you're going to hit rugged terrain on your rigid bike do your back a favor and bolt one of these puppies on.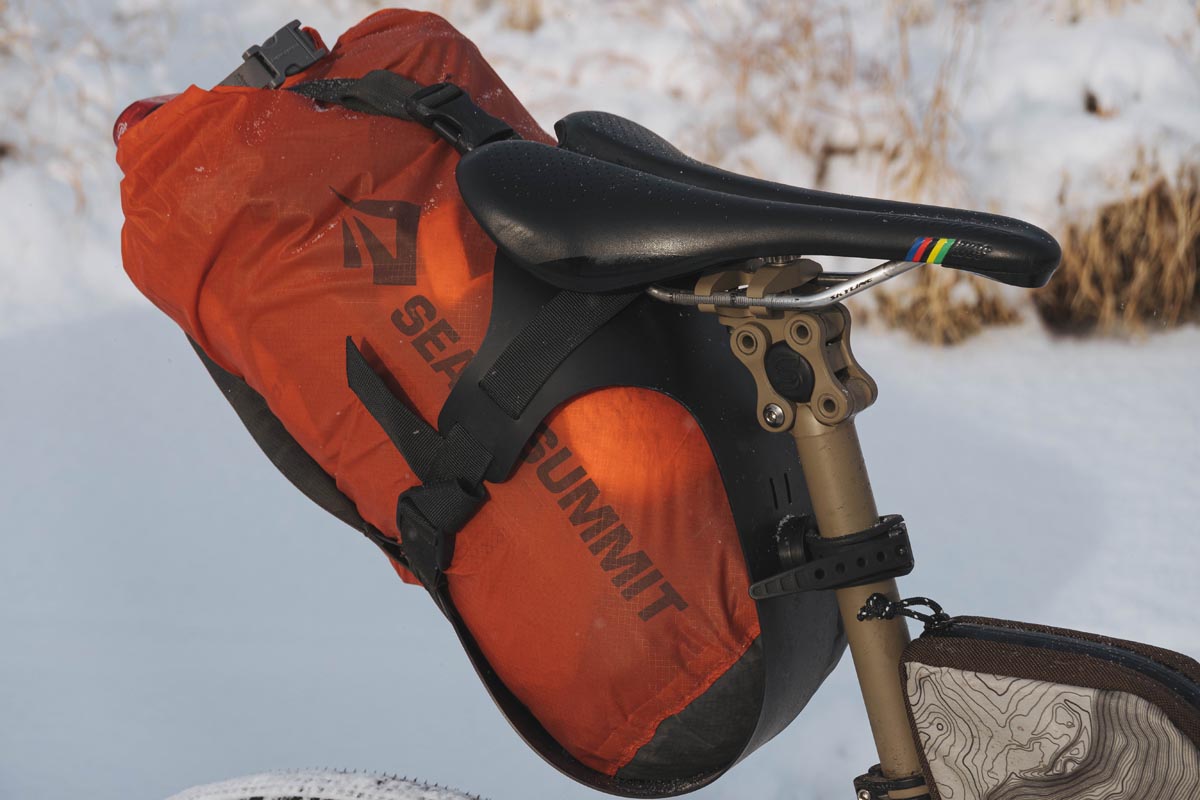 Selle Repente Quasar saddle
This recommendation may be a bit self serving because we sell this saddle and spec it on all of our bikes now. But the this saddle is worth recommending because I quite frankly love it. Similar to tires I've ridden a lot of different saddles over the years and almost all of these saddles were pretty decent and even great. Repente has been swapping saddle notes with us for years and has been sending us samples to ride. I've liked everything that I've ridden that they make but they've never felt universally comfortable and built in such a way that I feel like they were right for most of our customers as a default saddle. That all changed when I got a Quasar to test and started logging miles on it. When I first sat on it I had an "oh wow" moment where it just felt like a superior platform from which to pedal and spend many hours. Was it the wider fit, the flatter profile, or the shorter nose? No idea. I just know what feels good to me and this saddle feels great. I'm just about 2,000 miles into riding the Quasar and am still loving it. I still have the excellent Ritchey WCS Ti saddle on my Donkey but I have the Repente on both of my Flaanimals now. When I switch back and forth between the bikes there is always a moment where I first sit down and start pedaling and think "oh yeah wow this does feel better". Interestingly the 164 gram Repente with stainless rails is lighter than the Ritchey WCS Ti saddle. I'm not a weight weenie but the Repente is light! I've done a 200 mile gravel / road ride on the Quasar and just last week finished the 100 mile White Rim Trail in Utah on it. The saddle got very high marks from my derriere on both rides, and thus I'm recommending it as one of my favorite pieces of gear in recent memory.