One of the first Flaanimal 5.0 Cerakote builds was this beautiful Redneck Racing Green bike with matching Cerakoted Hanjo fenders. It cuts a lovely figure and will no doubt perform admirably both commuting and out riding gravel.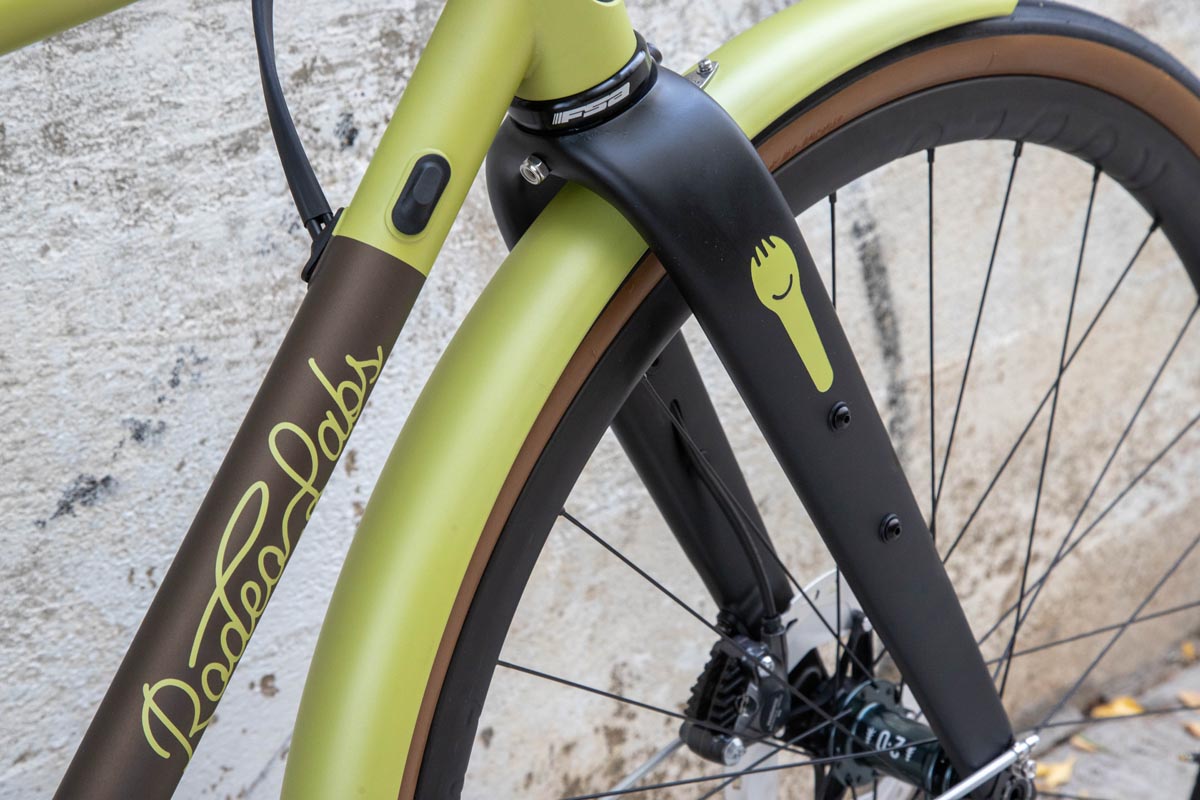 This Flaanimal was built with a GRX 800 series 1x drivetrain and a Praxis Zayante Carbon crankset. This setup should perform reliably for untold thousands of miles in all conditions.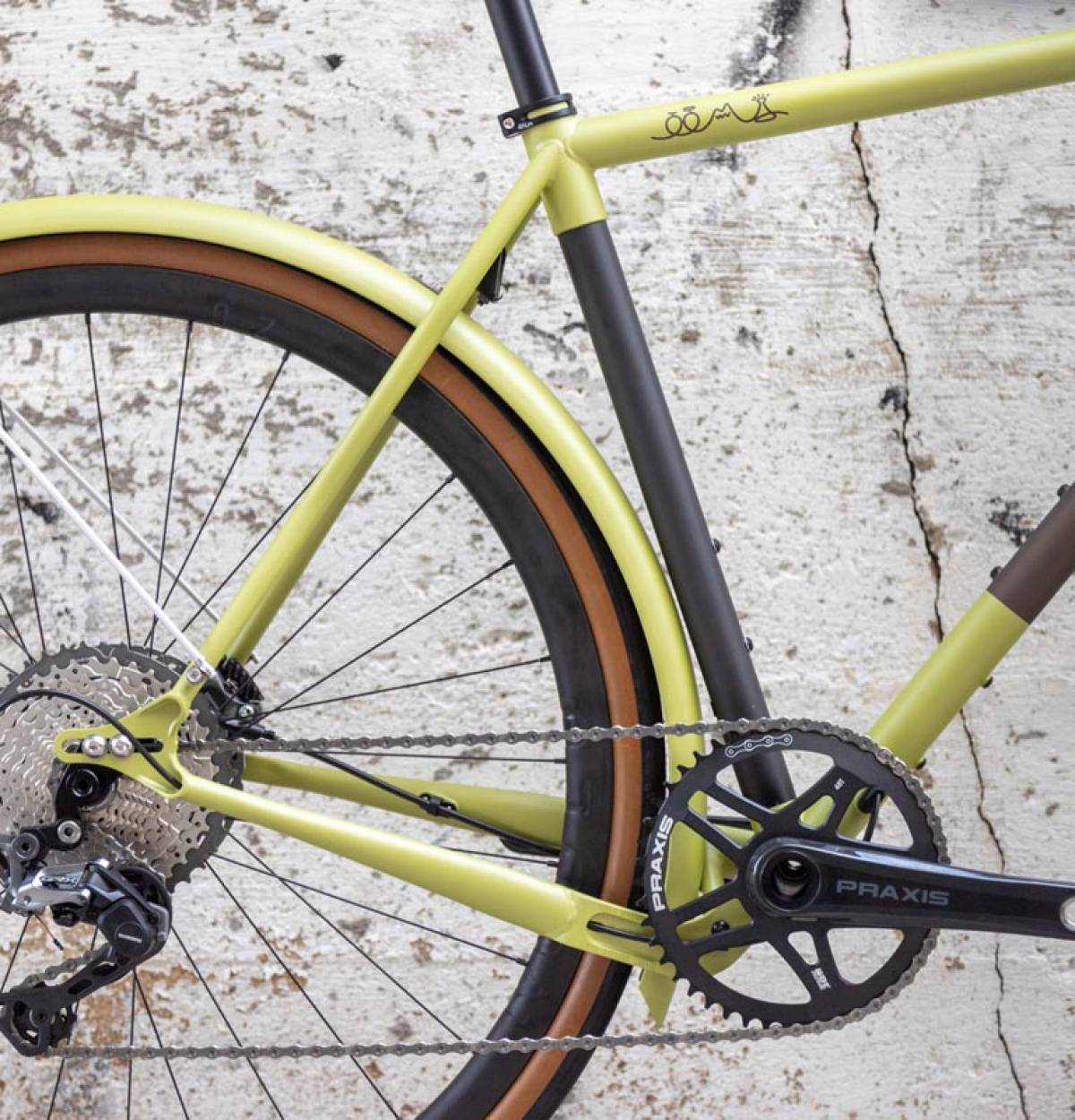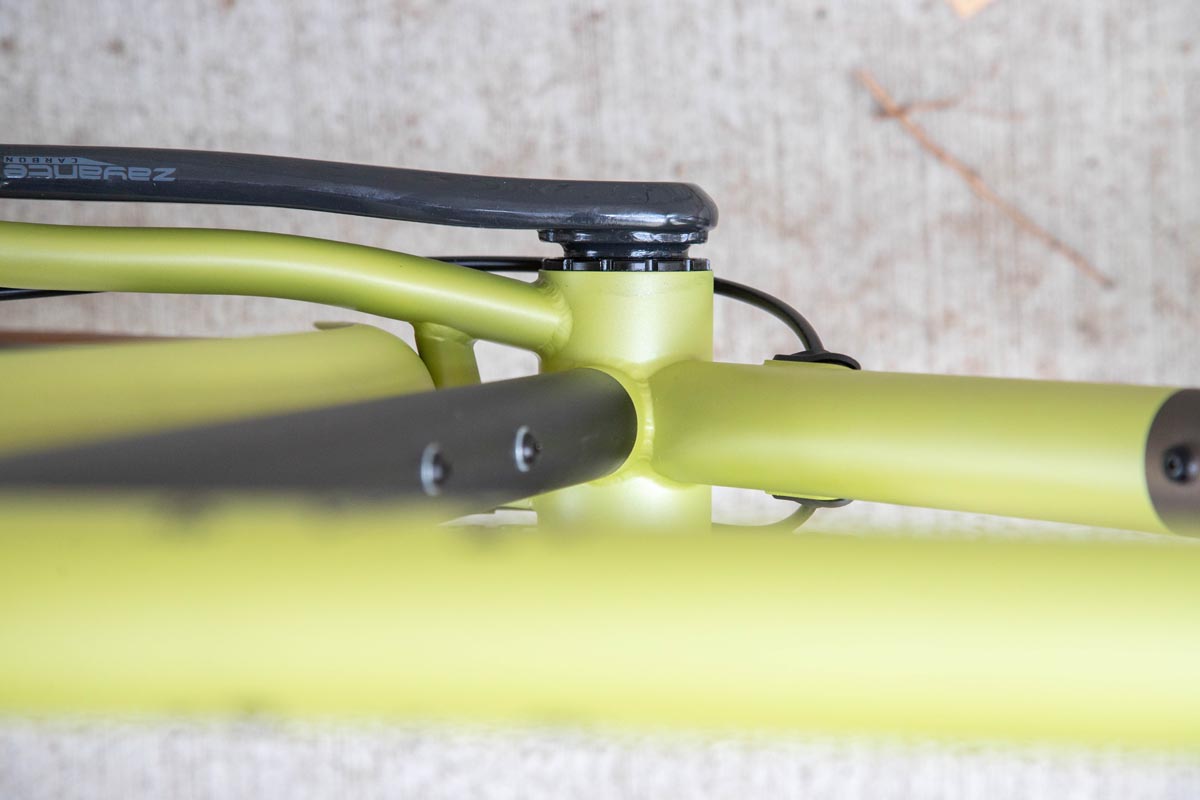 The T47 bottom bracket with inboard bearings is incredibly versatile for running almost any spindle type while retaining the security of a threaded bottom bracket interface.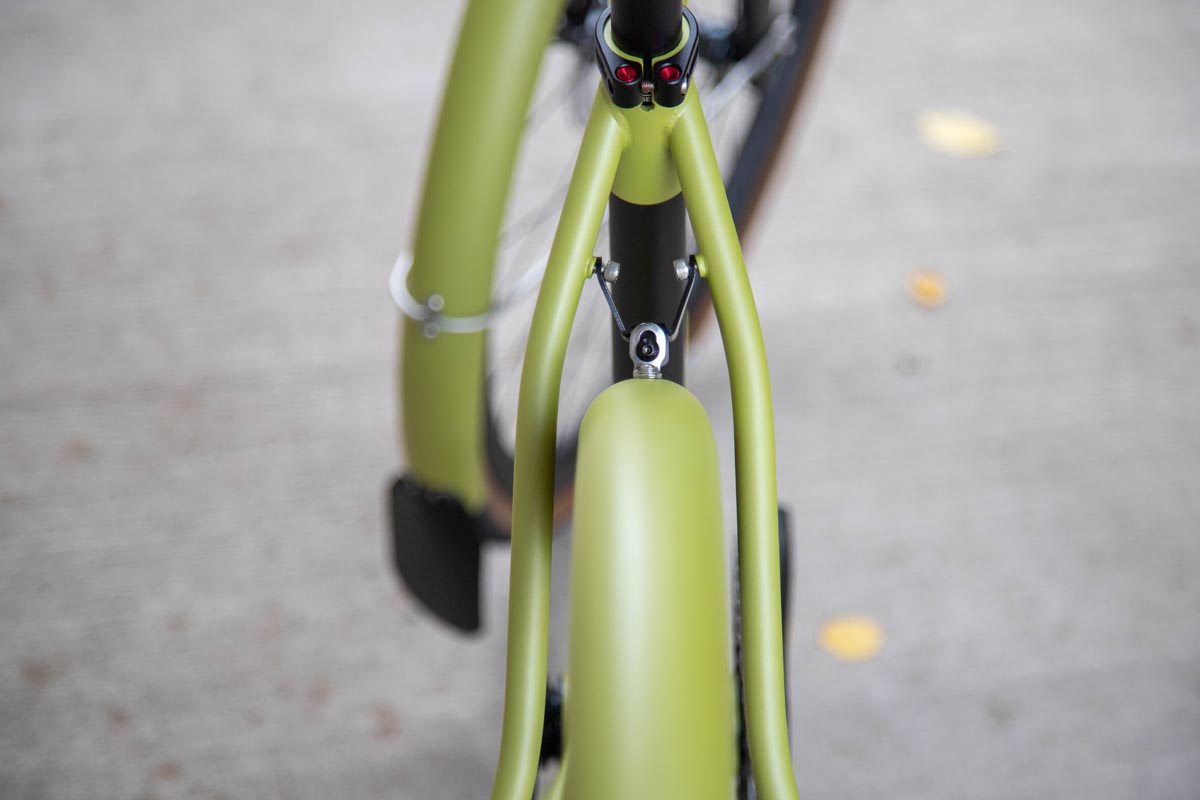 Flaanimal uses a removable fender bridge design allowing for maximum adjustability when fitting and for clean lines when a fender or rack are not installed.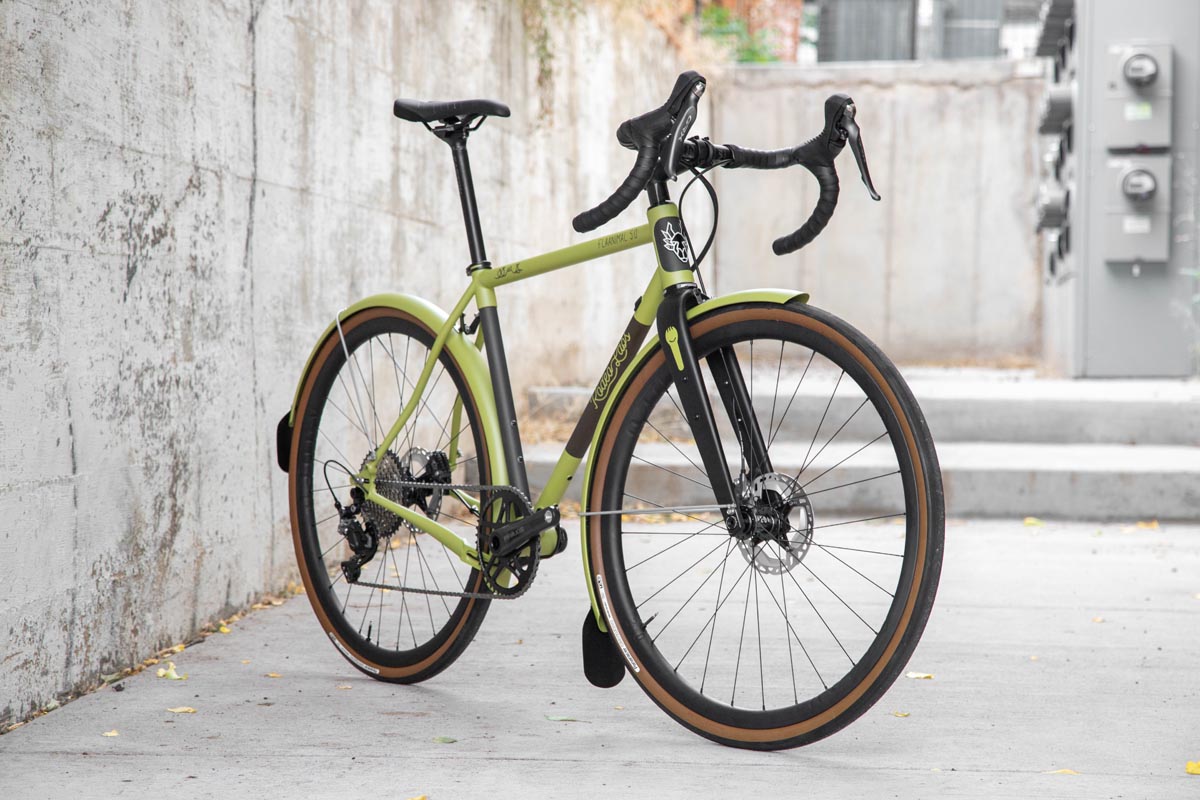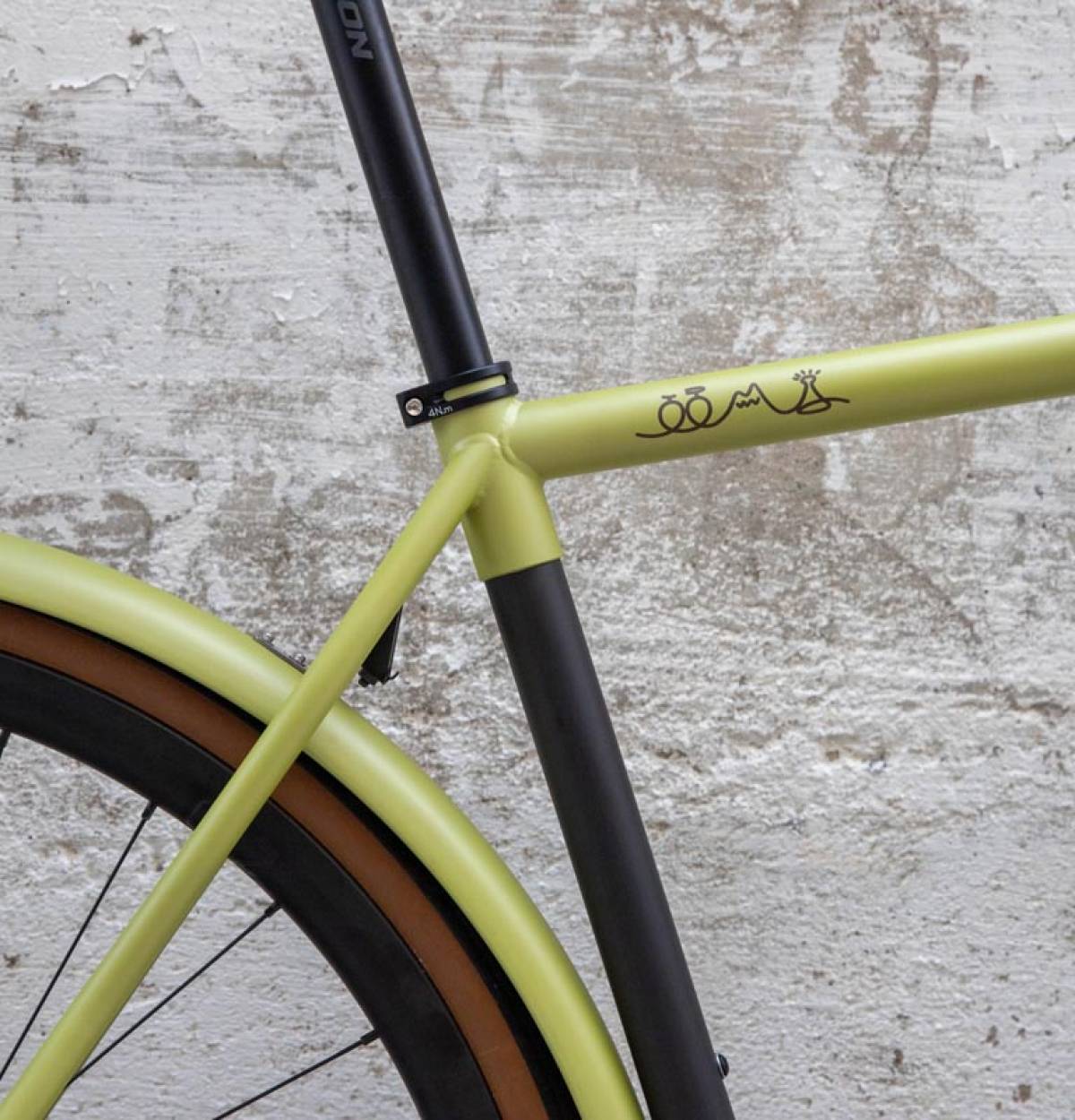 The carbon seat tube on 5.0 helped us remove static weight from the frameset while retaining strength in a non-stressed area. It also pairs quite nicely with a carbon seat post!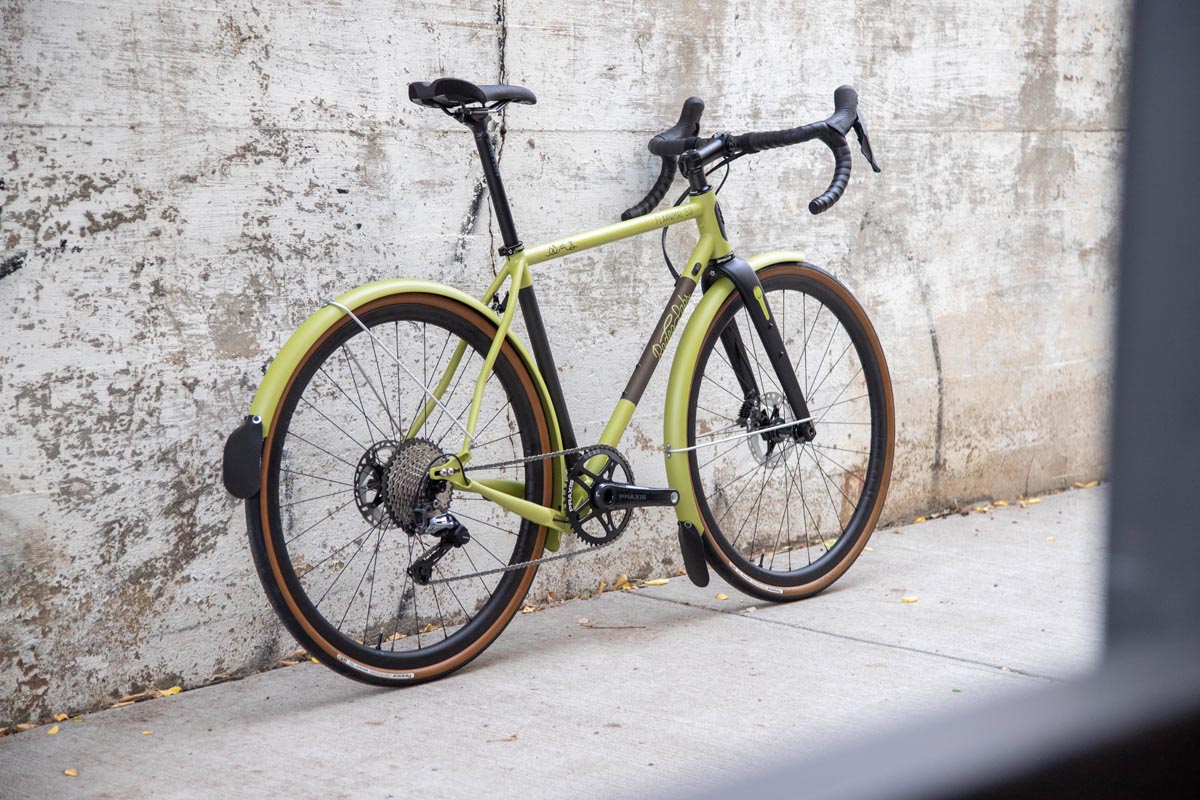 Cerakote coating replaces liquid paint on our 5.0 frames. It offers both lighter coating weight and class leading abrasion and wear resistance. All Flaanimal 5.0 frames are Cerakoted in Denver, Colorado.