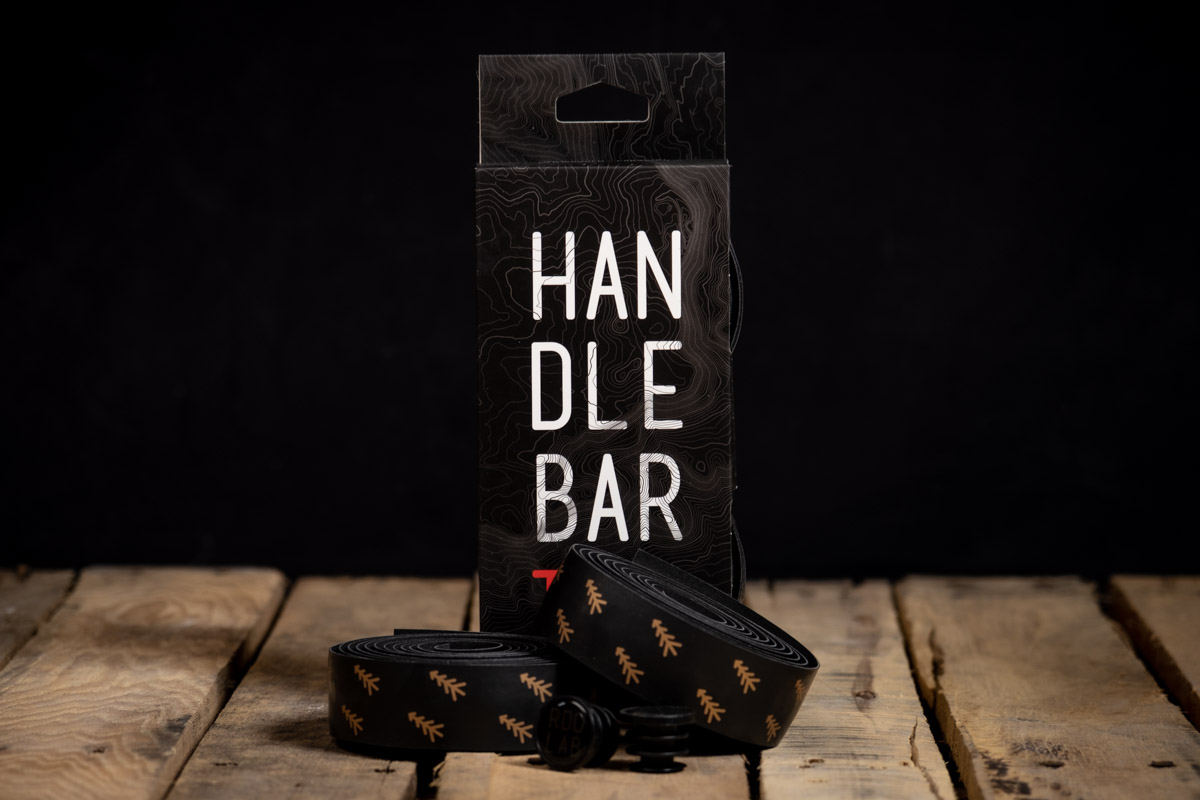 Live. Laugh. Wrap.
We've updated the material of our bar tape as of Dec 2021 with a tackier, more grippy compound. Also revised, our new bar plugs are now laser etched aluminum compression plugs and feature our "ride, explore, create" slogan. If you liked our previous bar tape you will like this version even more. Also of note, our bar tape is now longer, which makes it great for wrapping wider and wider drop bars.
After using so many bar tapes for so many years we've finally decided to roll our own. We could go on and on about density and vibration reduction but let's skip that stuff and get to the important part: It's 3mm thick, it's nice and tacky, it feels great on or off road, and it looks rad.   We have two different designs for this tape. The first is a classic debossed black using our classic pine tree pattern. This flavor is more textured and has that much more grip, and it looks super classy. Next up is a non debossed gold pine tree pattern which is still nice and tacky but smoother to the touch. The gold accents will set off any bike and give it just a touch of bling.
In stock and shipping now. The duo variety pack offers both options in a bundle and saves you $10.
If you have a build in the queue you can sub in this bar tape by clicking that option. Also select local pickup option to skip shipping fees on that option.