I'm gonna be honest, I keep bikes.
I'm not a bike breaker. I don't bunny hop curbs with the flair of a younger, wavy-haired data scientist. I'm not one to cross chain with the stubborn resilience of a corn-fed Doctor, hiding his midwestern roots behind the precision of german engineered toys. I pick my bikes for their simplicity OR for a future proof(ish) design that will allow me to smile for miles. Here's my stable of bikes to prove it: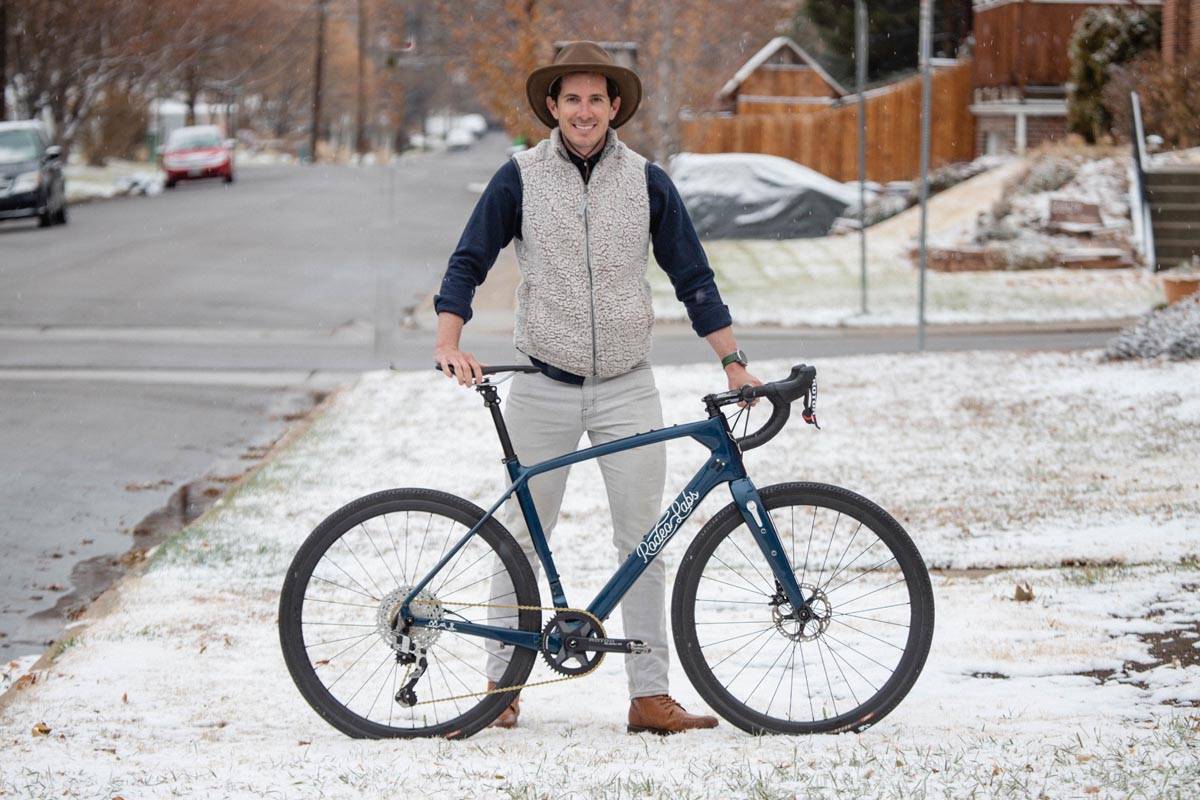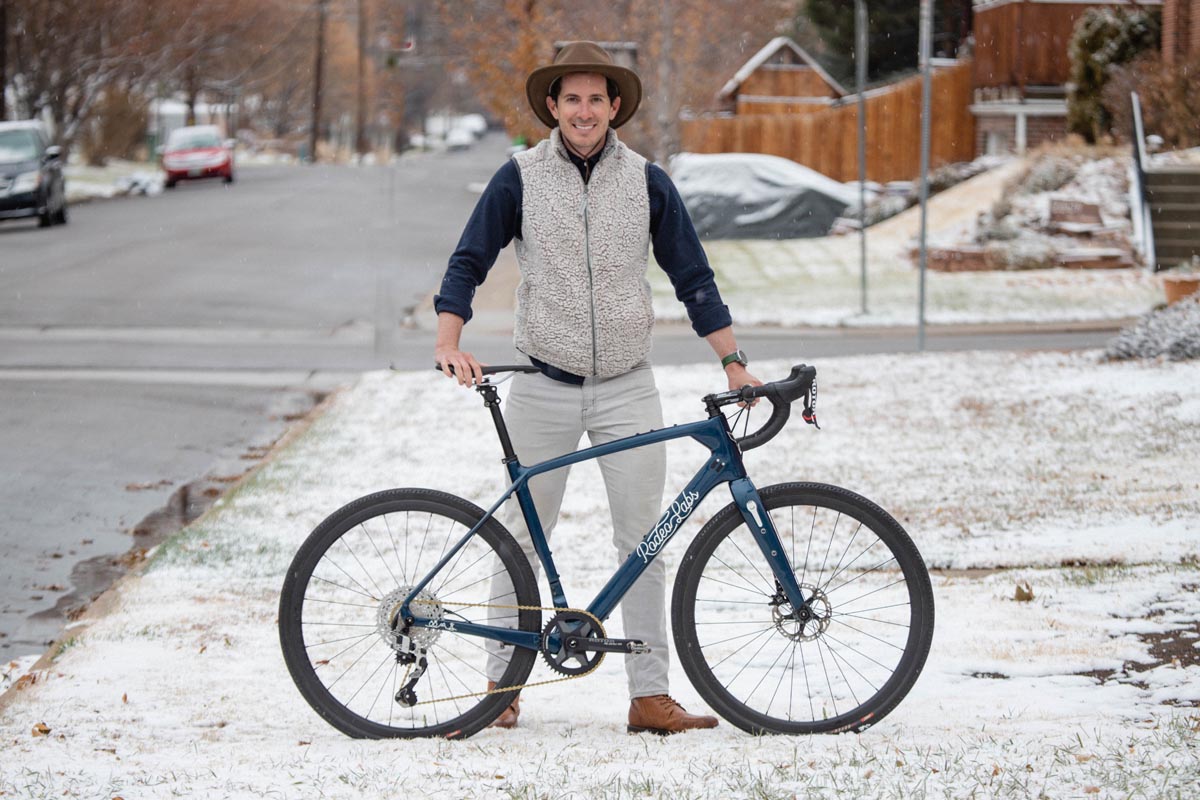 2013 Fuji Altimira (OG SRAM Red 10spd) 
2015 Yeti Arc 29r (SRAM XO1 11spd)
2016 Rodeo Traildonkey 2.0 (1 gear)
And most recently,
Rodeo Traildonkey 3.0 (in galaxy sparkle blue mother f***er!)
When presented with the opportunity to add to the stable for myself once again (there was a long period of time when every new bike day in my house seemingly belonged to @mariatomassi) the possibilities seemed endless! GRX, AXS, or would I DARE put Campagnolo on my delightful new burrow? Heck, supposedly even FSA supposedly had an interesting group coming out supposedly.
ENTER ROTOR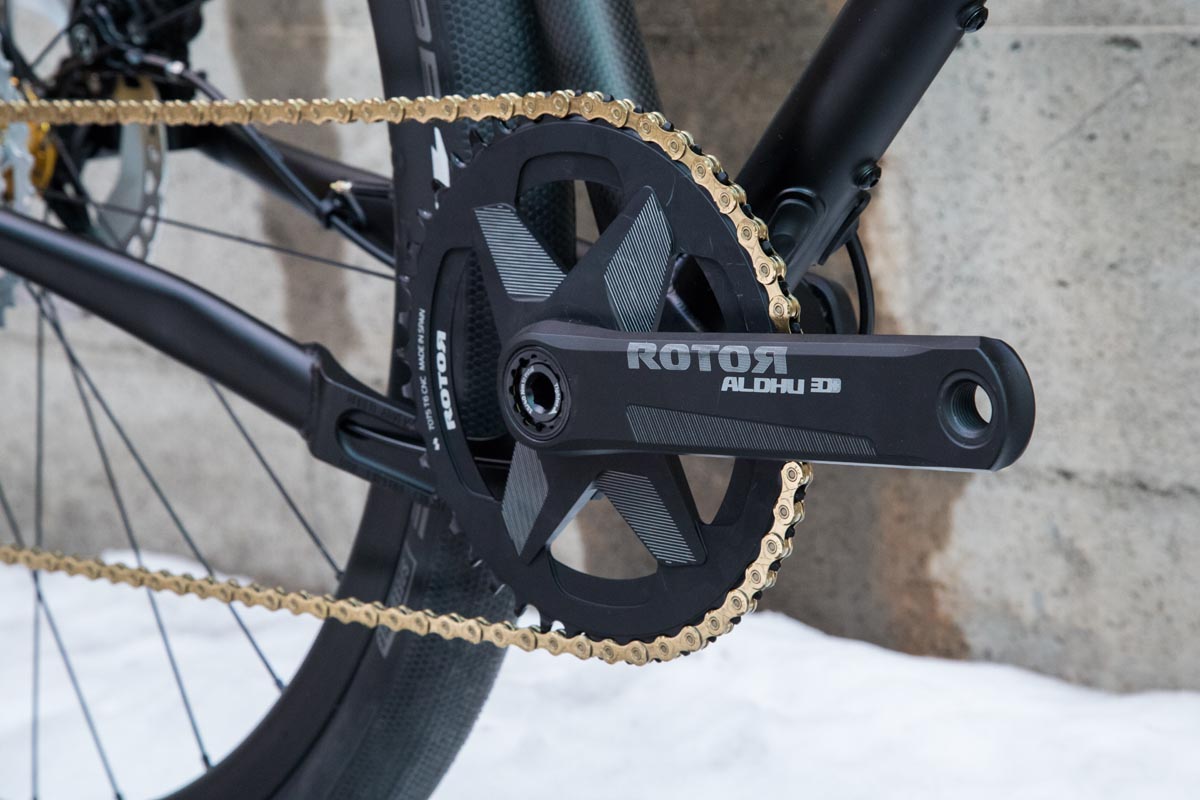 I've used oval/rotor rings for years. The 3D crank I currently have on my SS Rattlecan Mafia Donkey has been smashed into too many rocks to count. To oversimplify, Rotor lathes good s*** in their small Spanish factories. Light, strong, a little pricey but if you are able to use the same crank for a decade. . . Cost/Value is choice.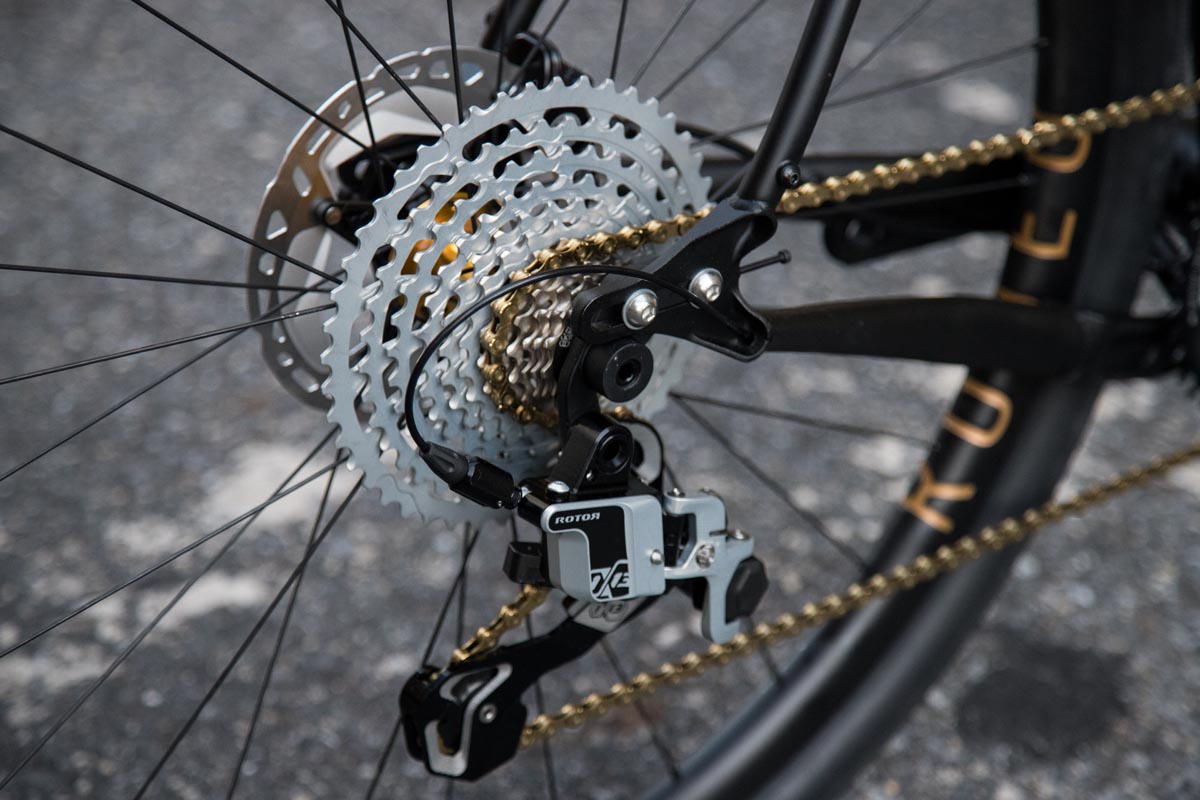 Knowing this bike would be popping up with regular frequency throughout the socialsphere (the perks of having your own personal professional amatuer photographers as riding partners.) I called up Joel from Rotor and got the scoop on what is certainly the most unique gruppo in the marketplace. He answered all of my questions, belayed all my fears, left me with a heaping of confidence in my choices annnnnnnd I ended up with a 44T Direct Mount Chainring / ALDHU Crankset paired with an 11-46 12 spd cassette. This gave me a well rounded gearing fit to tackle the varied terrain our Front Range has to offer. Beyond carbon brake levers and pretty much everything else is machined out of aluminum. Calipers, Shift lever, crank, derailleur, seriously everything. Unique parts for a unique bike from two unique companies. 
Did I mention that the shifting is HYDRAULIC?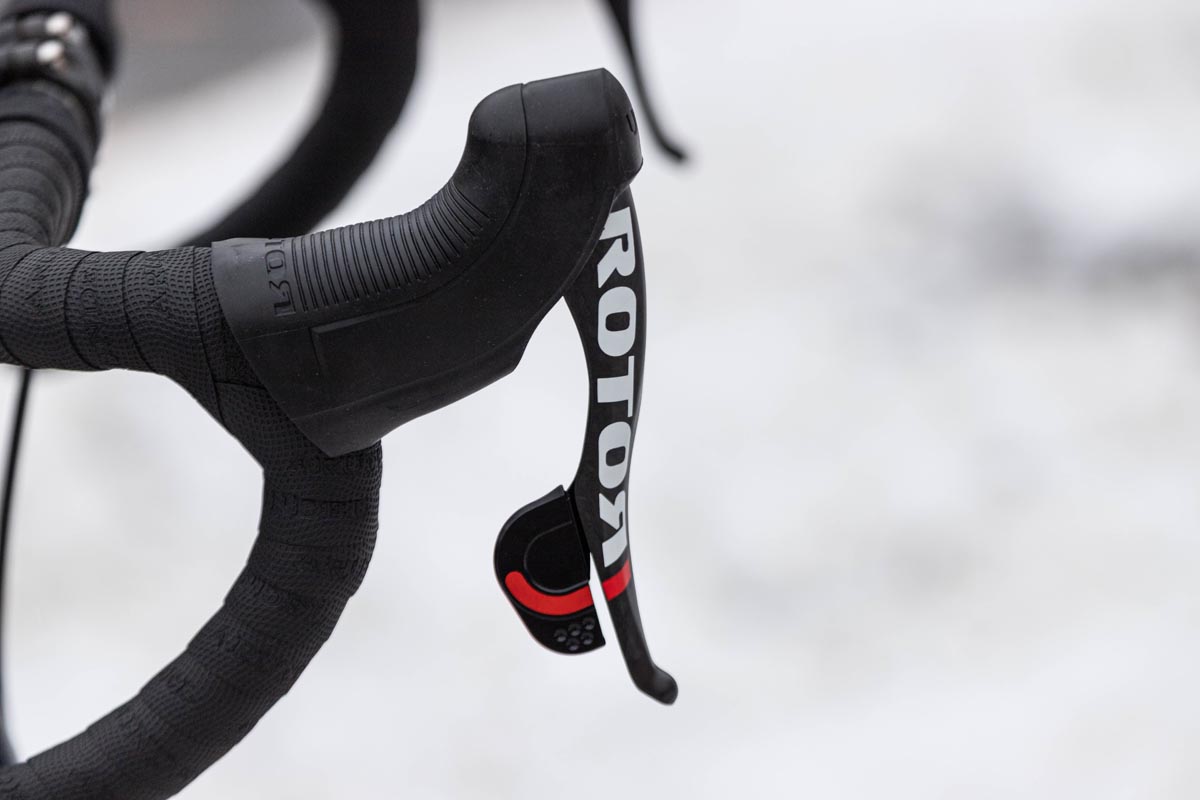 Yes. That's the kicker. No electronics, no cables, nothing else like it on the market. Just faith in good engineering, sturdy aluminum parts, well-made in small batches by a small staff across the Atlantic Ocean. To be fair, the brake calipers are German.
You have questions, I can tell. How can you judge what you likely have not seen, touched, or tried in some variation? I'm here to help and provide feedback.
How is the setup?
For the mechanically curious it's straight forward. Full honesty I let the master, Sheldon take care of me but Rotor's guides and bleed/setup kits make the job as easy as they can be. I would tip the advantage of tinkering on the fly to Di2 BUT once you've set up the system you do not have to touch it. I've not adjusted my shifting once in the 6 months I've been using it.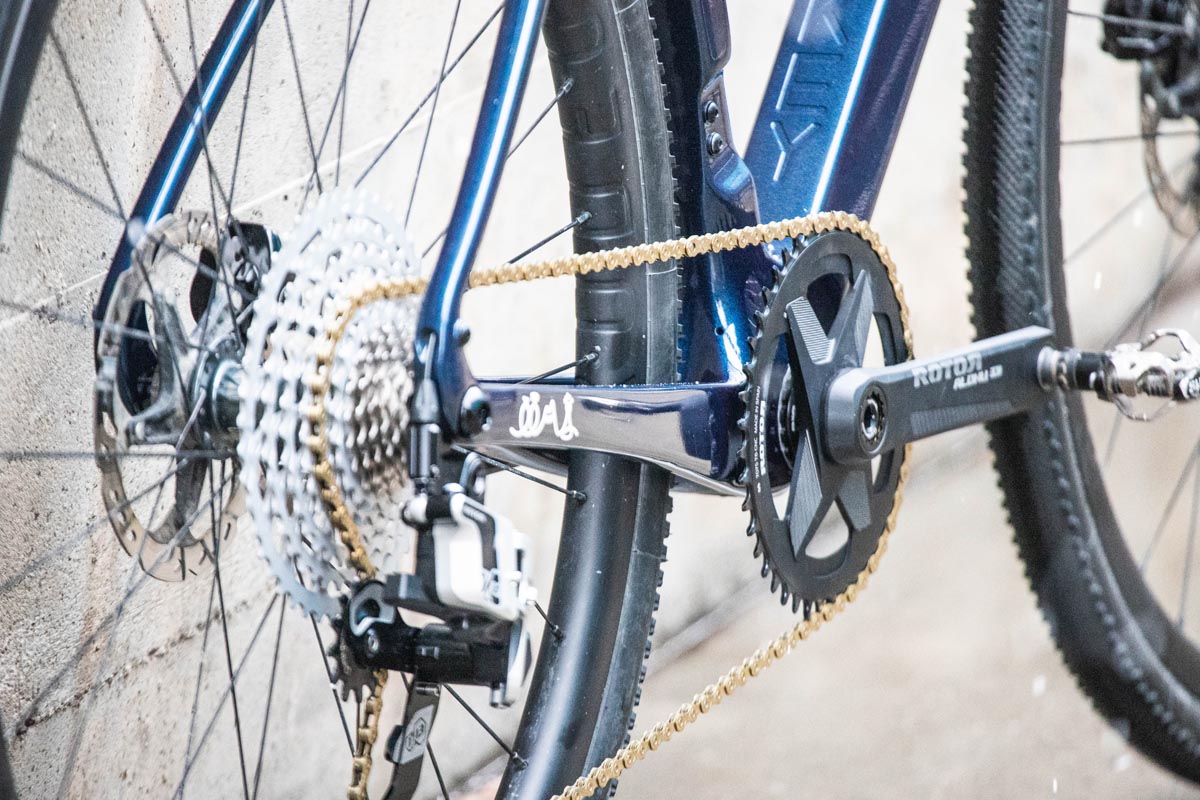 I must note, the only mishap I've had so far was one of fluid consequences. The bolt connecting the housing to the derailleur backed out, slowly leading to an inability to shift from the lever. While this would be a decently large deal to any group if it had happened, say on Argentin Pass, the nature of a hydraulic derailleur also ends up reducing the fear of this fluke happening. You can manually set the derailleur to any gear you need to ride, and then proceed as if on a single speed. Need to shift into an easier or harder gear? Get off the bike, shift with your hand, proceed. Inconvenient, very much so. Common, nope. The remedy was a rebleed, a slight realignment of the cable, and proper Nms applied.
How does the Shifting feel?
Light, Smooth, Powerful. There are no buttons clicking, servos actuating and no shift points within the levers to create noise. It's quite quiet, almost eerily so. Whereas OG double tap alerted you to shifts like a starter pistol, this glides gracefully as you pace through the sprockets.
What housing does it use?
Fear not, it's the same width as Di2 cables so you wont need proprietary cable mounts. This is not your daddy's Cannondale.
How much does it weigh?
IT'S SO LIGHT. 1785 grams for the entire system light. Stephen openly admits I likely have the most svelte donkey in the fleet, despite my size 58cm frame. I will NOT be weighing Maria's 52cm 2.0 to disprove his theory.
Is it sturdy?
Very much so. 6 months in and beyond the normal grime for grease and grit, it maintains its simple elegance with aplomb. I will note that the force required to cinch down the crankset is about 40Nm which seems terrifying(!!!!) but it is so well made that you need not worry about hamfisting it. If Fitz and I didn't break it, you won't.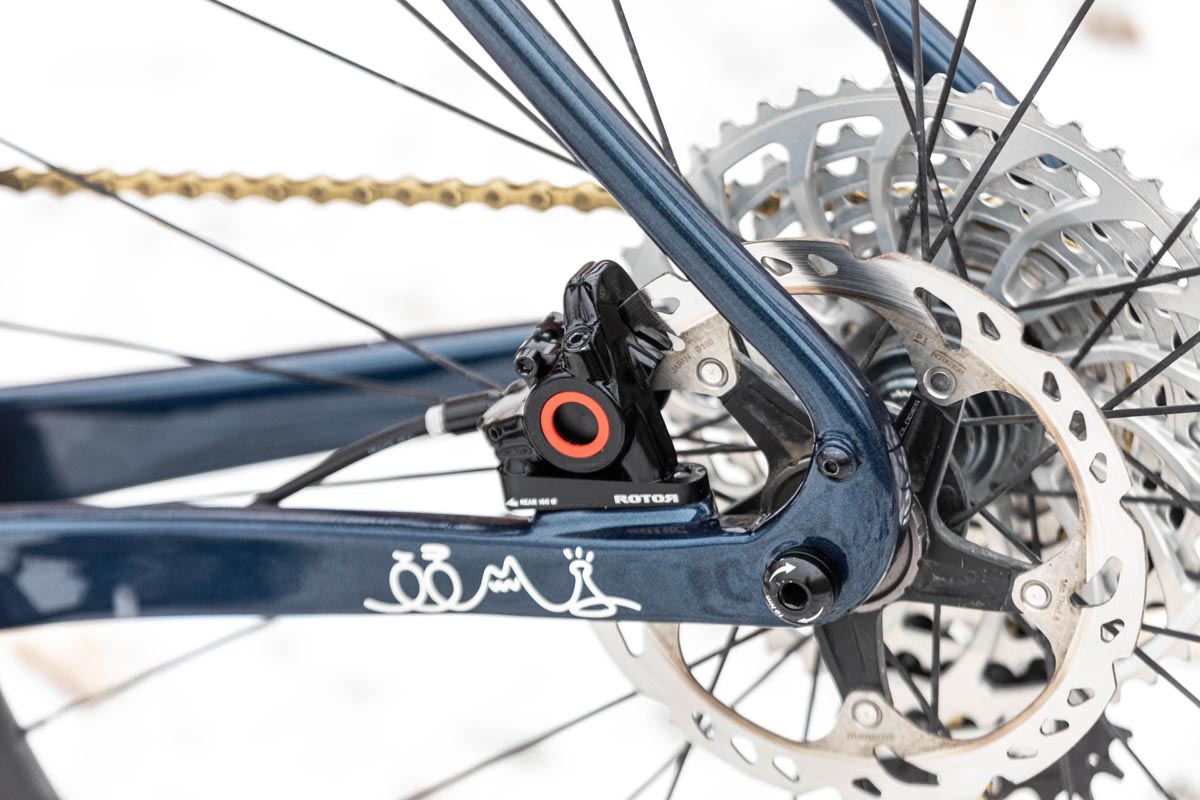 If I buy it, won't that mean you won't be the only Rodeoer with Rotor anymore?
It's fine, ok, it's..fine.
Why did you go with 12-spd? Can't this go to 13?
You need Rotor-Specific Hubs to run the groupset with 13 speeds, but the groupset can also be run as 12 speed with any brand of hubs. I wanted to use my existing Rodeo wheels and I also wanted to refi my house so it wasn't the right time to splurge on Rotor 13 speed wheels. Both were excellent choices and now that I've lost a full point off my mortgage and a couple hundred grams off my bike, I'll commit to the full 13 in the very near future.
While this may seem like a deal breaker, because the spacing from gear to gear is the same I don't see it that way. You can run any (xdr-bodied) cassette you want on the 13-capable rear hub, so you aren't limiting yourself in the future. Again I love future proof(ish).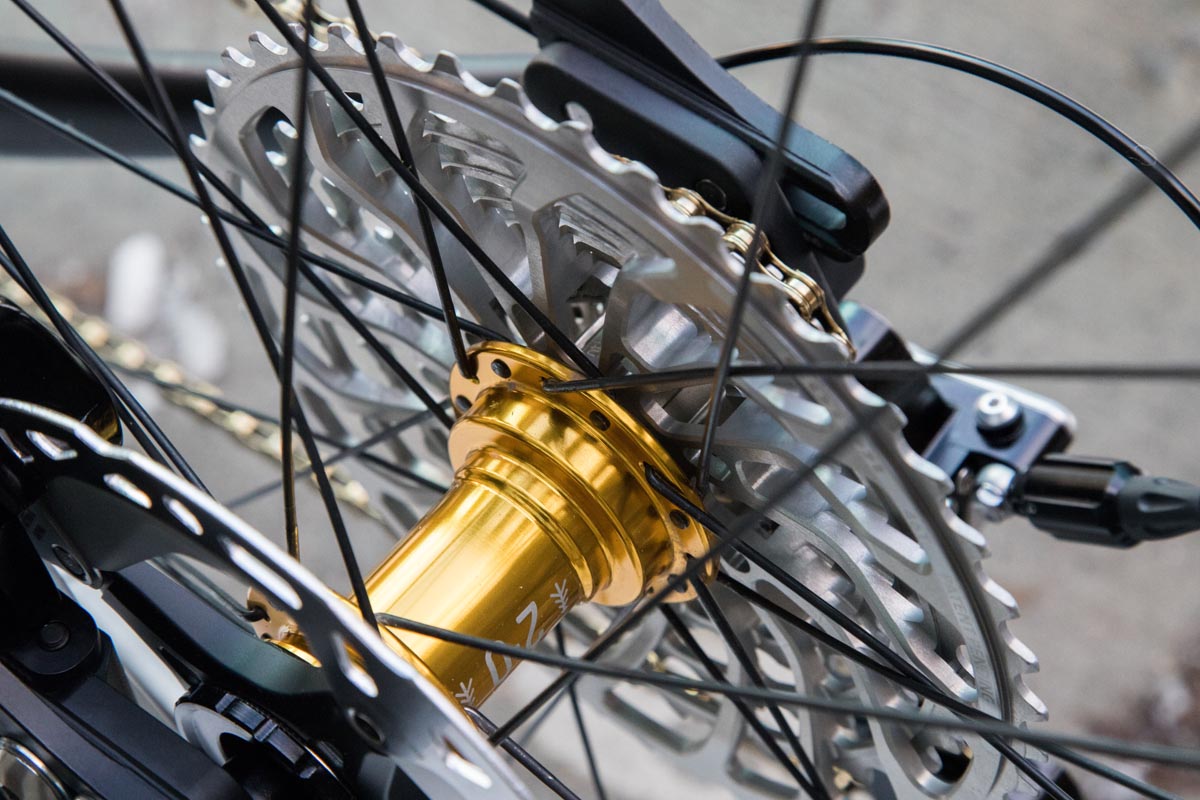 So there we are. A gruppo that mirrors the can-do attitude of Rodeo Labs. A little different, reliable, resilient, and everyone will ask what you think about it. The answer?
I love it.
Bryan Derstine
Bryan Derstine originally hails from the interesting state of Florida but is now a full blown Coloradan. He began dabbling grav through gorgeous red clay roads, canopied by delightful oaks and cascaded into full blown adventure mode from there. Always one for unspeakable rides, it is still surprising how often he finds himself in a wind, snow, or rain storm attempting something utterly ridiculous.