How much of a bike's design and build spec is hype and how much of it is function? Those sorts of questions get discussed endlessly on the internet almost by default every time a new product or specification is launched. "Gravel" is a hot word these days. Is it marketing or is it popular because people are having fun? Is 1x hype? Is 650b hype? Are dropper posts on drop bar bikes an incredibly desperate attempt to sell people new gizmos they don't need?
It is very personally important to me as the founder of Rodeo that our bikes be grounded in function, not hype. But I'll never be an impartial voice in the matter because by nature I want to sell bikes therefore I may be biased towards sales and profit. That said I sleep great at night knowing that every bike we sell is built exactly for each customer and that we only recommend how to build our bikes after we've had a great conversation with each customer about how they want to ride their bike and what they want it to do. You build a great bike not by telling a customer what they need, you do it by listening to the customer describe who they are, how they ride, and what their goals are for their bike.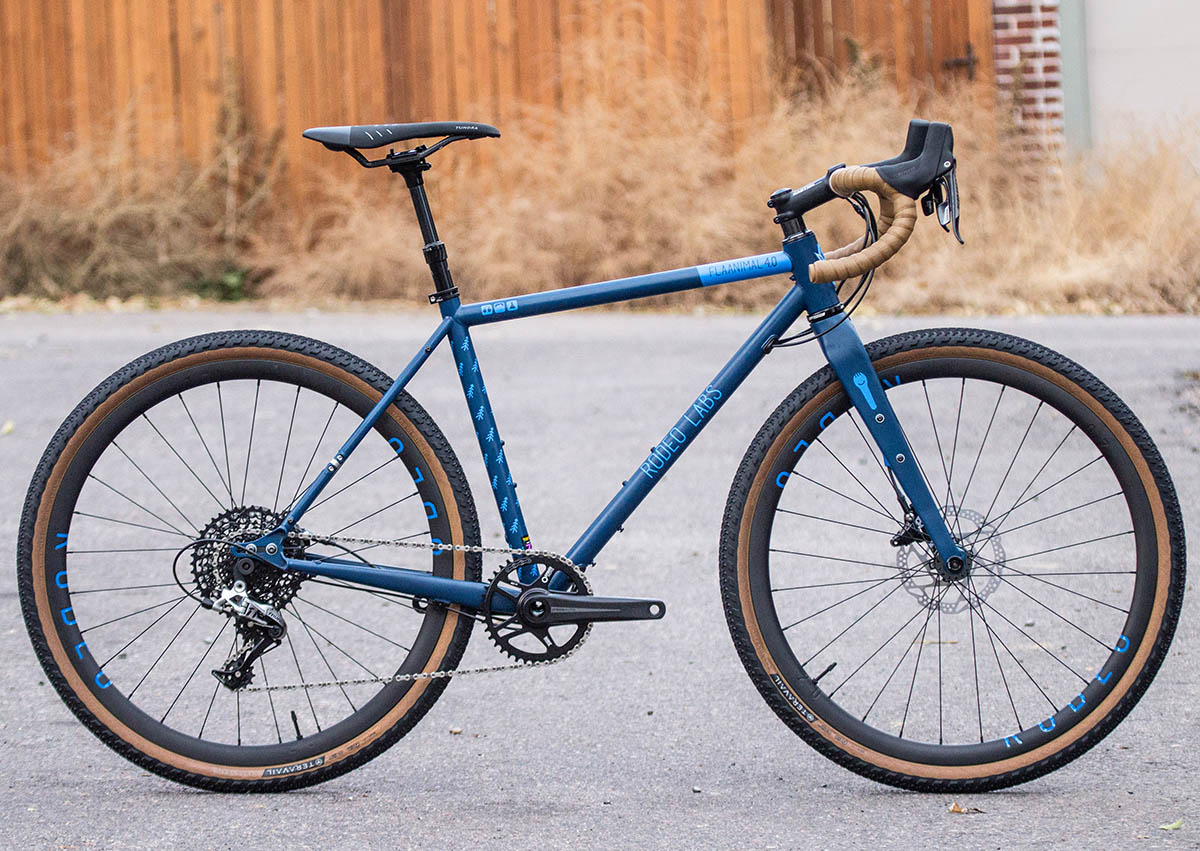 A month or go Greg came to us looking for a Flaanimal 4.1 build. Whereas some customers don't know that they want in a bike Greg knew very well what he was looking for. We didn't have to work hard to sort out his build spec we just let him tell us what to make.
Normally we just post photos of a build with a few notes on spec when we post a build gallery but a week or two after Greg got his bike he sent us a really cool email with a detailed breakdown on how his first few rides went and what was going through is head on each ride.
The thing that stuck out to me the most about Greg's email was that he described not really knowing 100% if he would be happy with our bike until he had ridden it more than a few times. This is a concept that I think of constantly. It is truly amazing to me the amount of trust people extend to us when buying a Rodeo bike. 95% of our customers can't just swing by our office in Denver to check the bikes out. Nor can you really go anywhere on the internet and read any sort of real review on our bikes. Why then do people chose to spend many thousands of dollars on our bikes sight unseen and most definitely without a test ride? I actually can't answer that question insomuch that people probably trust us for different reasons but at the end of the day trust is trust and buying a Rodeo requires a lot of trust. The inverse of that is that we feel the trust when we're working with customers and feel a genuine responsibility to do right by everyone who has our bikes not just on new bike day but during the entire ownership experience of the bike.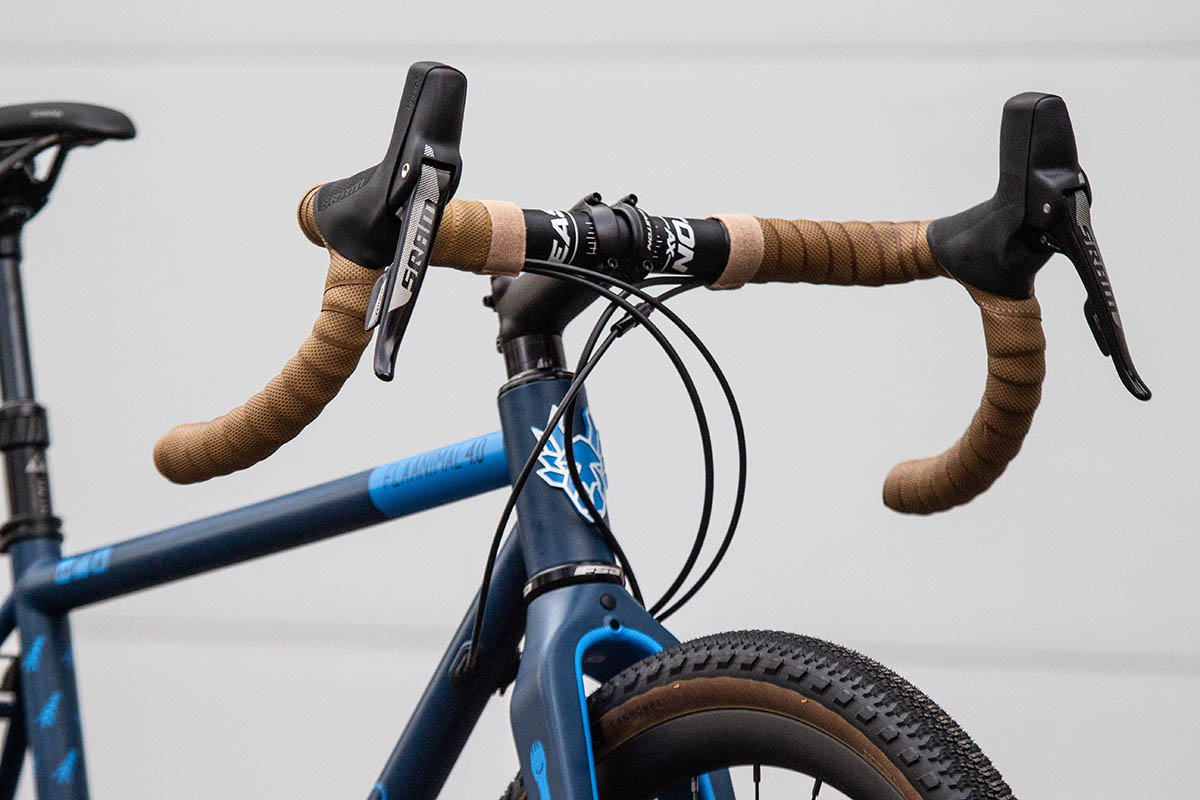 I asked Greg if I could share is first ride impressions and he graciously allowed us to do so. So in addition to his build gallery here are his actual ride impressions un edited. Thank you Greg for trusting us to build you a great bike!
---
Hey Soren, Stephen, Jenn & the whole crew at RAL.  I wanted to let you know that my bike has arrived and has gotten a couple of miles on it, and a bit of mud as well, over the past week.  I also wanted to thank you all for working with me and helping me to get the bike I have been searching for. I have gotten 4 rides on it so far, here is a bit about each one.
10/31/18 @ Glacier Park (20% road, 50% 1xtrack, 30% gravel):
Hopped on the bike hoping to get rid of some of the jitters I had over the past few days about whether I had made a good choice (not doubting Rodeo, but this was a big risk for me in terms of building and purchasing a bike over the phone).  There was only one way to find out if this Halloween I would get a trick or treat.  I threw a leg over the Flaanimal and immediately got a sense of comfort which quickly translated to confidence.  I knew I still had to dial a few things in on the bike but it did not take long to notice the difference in the feel of this bike over anything I had ever been on before.  I got a quick ride in before dark, and returned home feeling really good about my choice.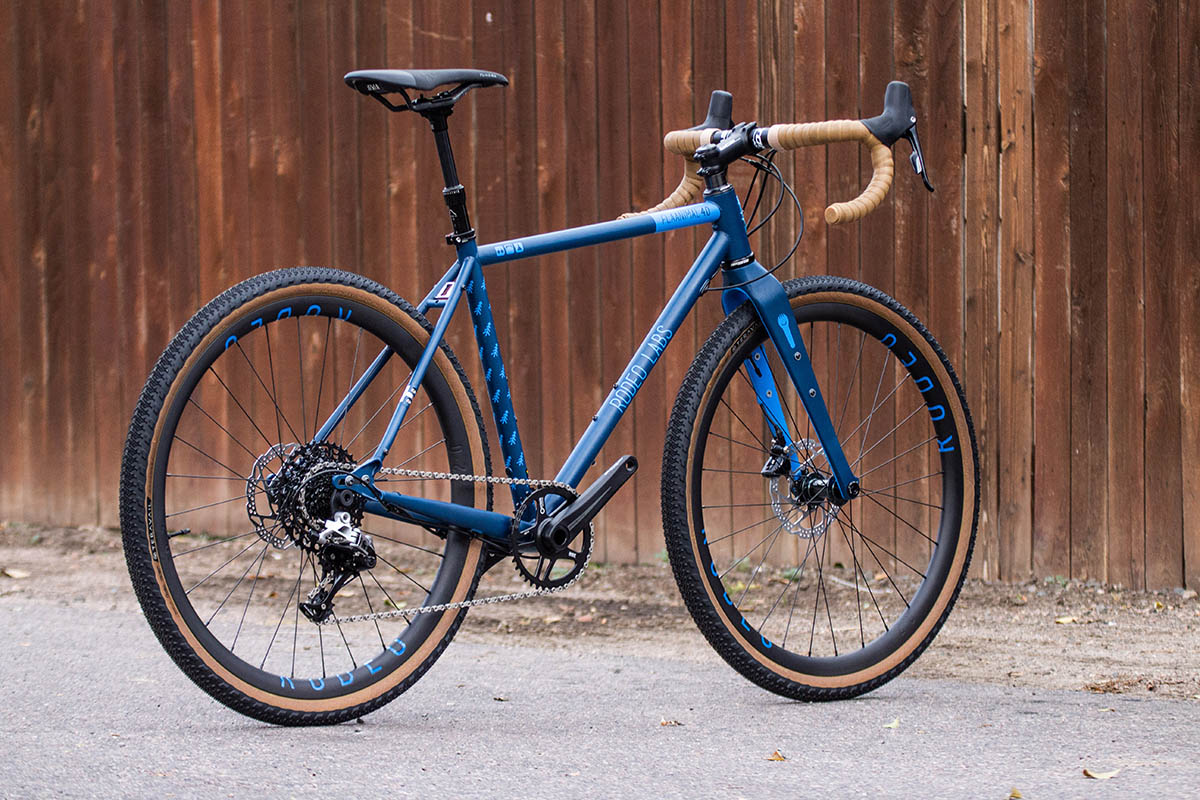 11/3/18 @ Woody Hill (10%road, 60% 1x track, 40% gravel):
I was excited to get out to Woody Hill on the Flaanimal because, even though I felt good coming home from Glacier Park a few day earlier, this ride would allow me to really get a feel for the bike and it's ability to get the job done.  I had made a few minor tweaks and was ready to open it up (for me at least) a bit.  Let me tell you this thing performs.  I had a blast.  Cruise a bit on some gravel roads, dip in for some 1xtrack, pop out on gravel, so on and so forth.  This is what I am talking about in terms of the ride I am looking to get most times currently.  I had ridden some "loops" on my mountain bike so many times the ride had become predictable.  Now I was able to zip some gravel, connect to some 1xtrack, and essentially "weave" whatever loop I wanted.  I had a blast!

11/4/18 @ Bluff Point (80% gravel, 20% 1x track):
Bluff Point is one of my favorite places to ride.  It is where my father and I started mountain biking when I was about 12.  It also is cool because it essentially is a gravel loop with a myriad of 1xtrack.  In order to get a decent distance out of it you have to ride some of the gravel which on a mountain bike can be a drag.  I decided to cruise as much gravel as I could that day and also to connect down to Haley's Farm nearby.  I really enjoyed doing this as it was a nice fall day and there were lots of sights to take in.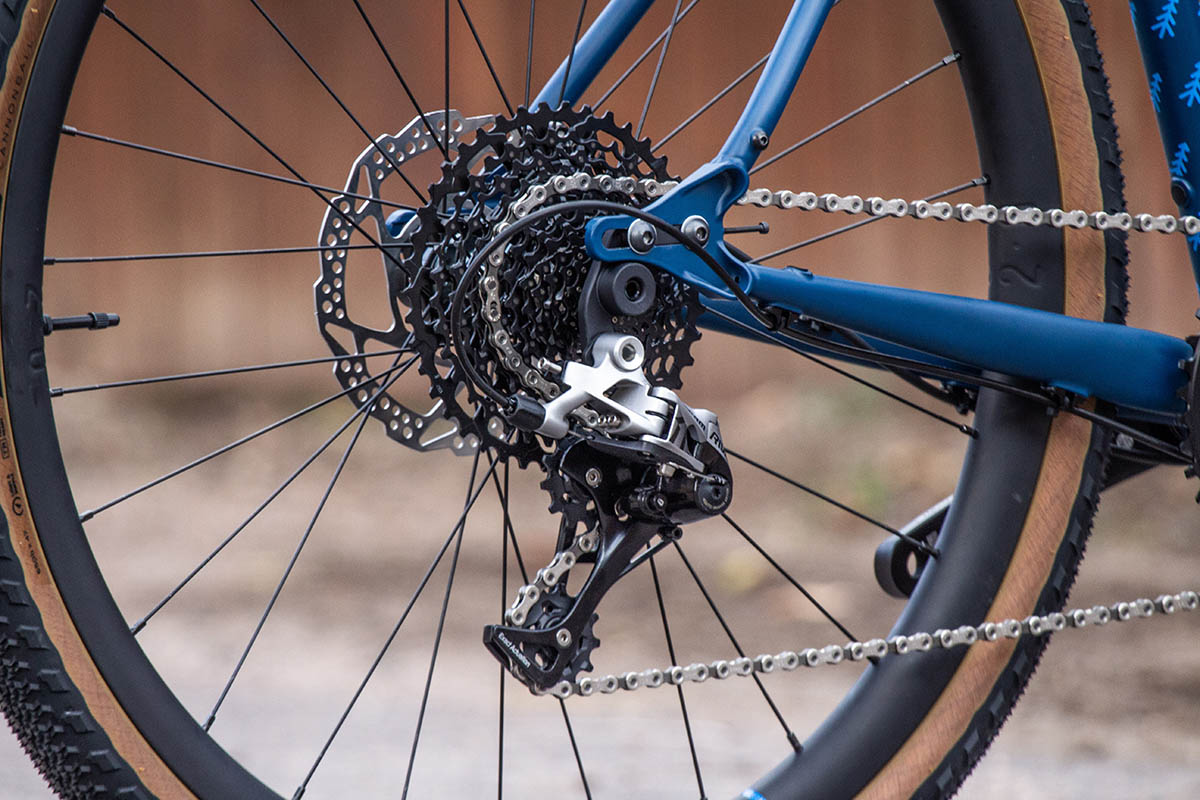 11/6/18 @ Big River (60% 1x track, 40% road):
Big River in terms of RI is pretty large area for riding.  I know a few loops on my own and have done some exploring there but there are several areas I don't know and potentially have not done.  So for this ride I set out with the mindset that I was going to ride for a certain amount of time and just drift wherever I was to wind up.  This ride also really solidified my confidence in the Flaanimal's ability to handle some New England 1xtrack (not to mention it had been raining and stormy so slick leaves and rocks were everywhere).  The bike did not disappoint even in those conditions.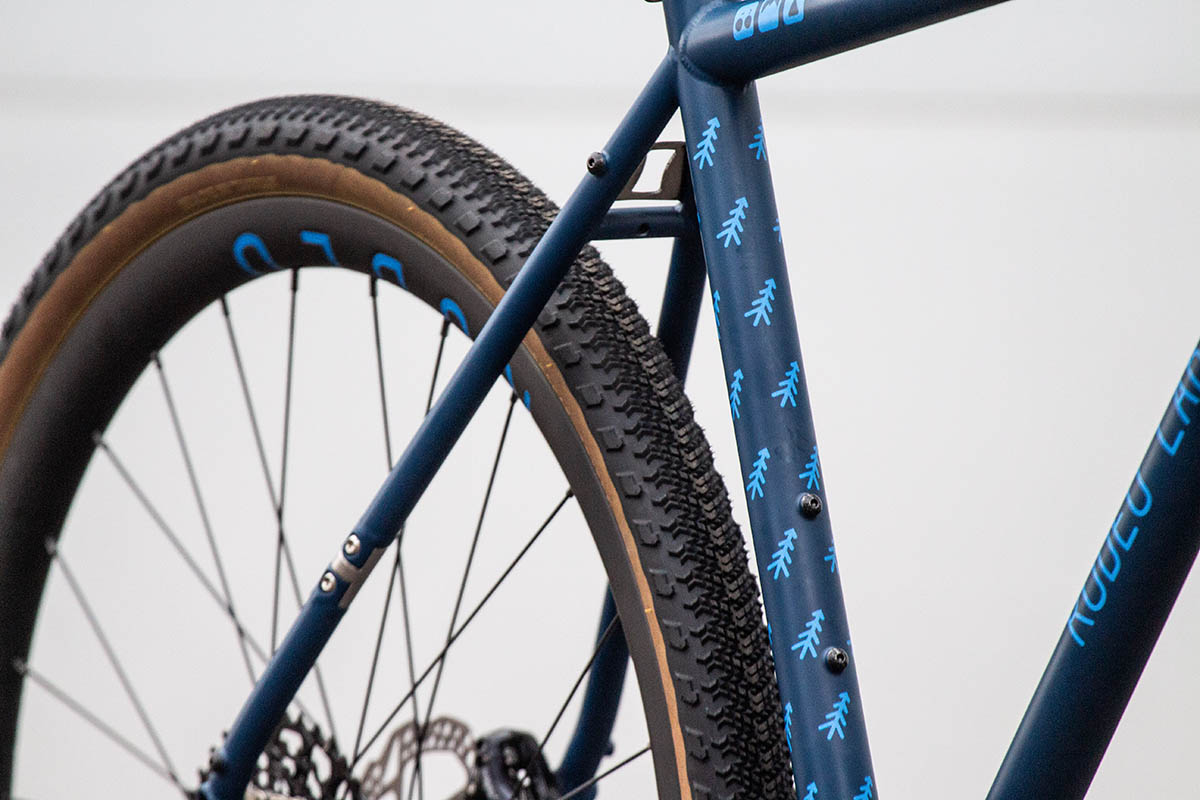 Saturday I linked up with my lbs (Brumble Bikes) to do the shop gravel ride.  I met up where the pavement ended, they ride from the shop which adds on about 20 miles on the road.  It was my first time riding with this crew and I did not want to burn up any energy on the pavement without knowing what to expect for the gravel portion. The group consisted of about 10, all of whom (from the bit I saw were fairly strong riders).  Conditions were rough, we had a decent amount of rain the night before, it did not take long to find water flowing down the trail or puddles that were over shin deep, without an option to go around.  I was cautious in terms of pushing myself because I was not entirely sure what to expect from the loop or the riders and "the guy we waited for all day" was not the first impression I hoped to make.  I quickly found myself able to push beyond what others of seemingly equal ability were able to do.  Their rides consisted of a few Cannondale Slates, Salsa Warbird, Felt and Focus from what I remember.  The Flaanimal did more then hang on the technical sections, where I not only was able to stick to my line but also adjust to get around a rider who dabbled on several occasions.  I cannot speak highly enough about how beneficial I have found the dropper post to be for descents and maneuverability.  Also, I have found that on the road it is a nice feeling to change the seat position briefly and get a different pedal stroke.  Anyhow, on the road sections I was able to keep the pace with them and often crawled past riders on any type of climb on pavement.  It was by no means in a competitive manner, more so as if it were happening naturally and I was just going were the bike wanted to take me (that probably sounds a bit fantastic but it is the best way I can explain it).  Ended up doing 25 hard earned miles with them, and had it been warmer I would have wanted to keep going.  Bottom line, the Flaanimal can hang!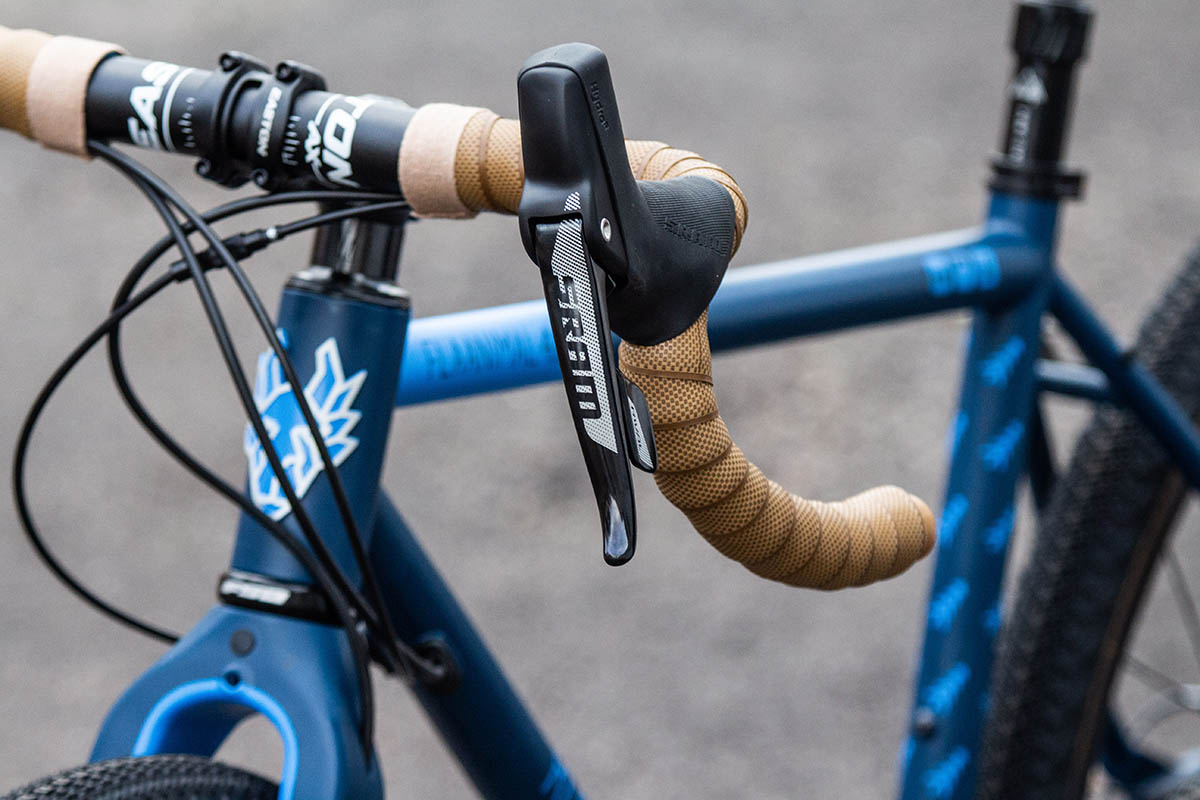 Anyhow, I just wanted to share my initial thoughts and express how excited I am to have made the choice of going with a RAL bike.  All of my uncertainties (steel frame, 650b wheel, frame size) that would pop into my head before the bike arrived have been laid to rest.  Soren, thank you for the top notch customer service I received; I hope my questions/requests were not a pain for you.  Thanks for getting the bike to me quickly (my goal in my head was to be on it by 11/1).  I really dug the write up on fbook/instagram as well.  I snapped some photos of the bike and attached them, I am awful at taking pictures.
Happy trails, Greg.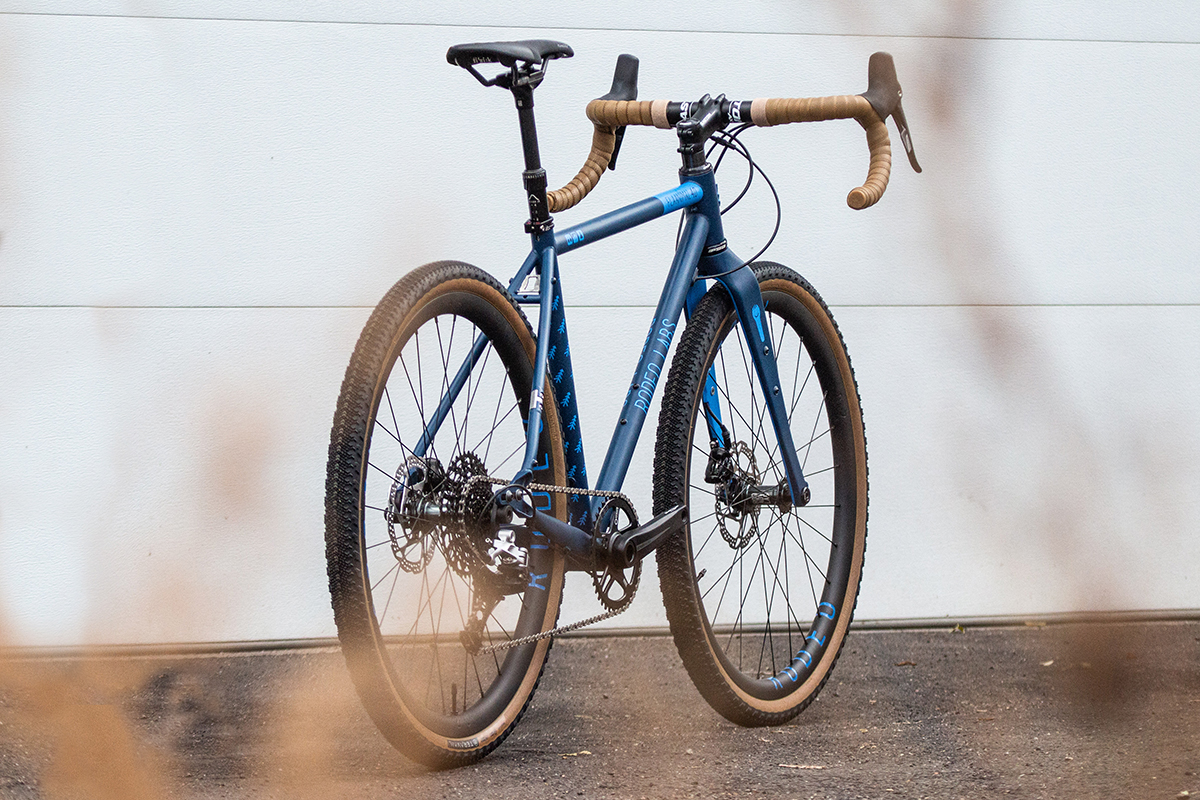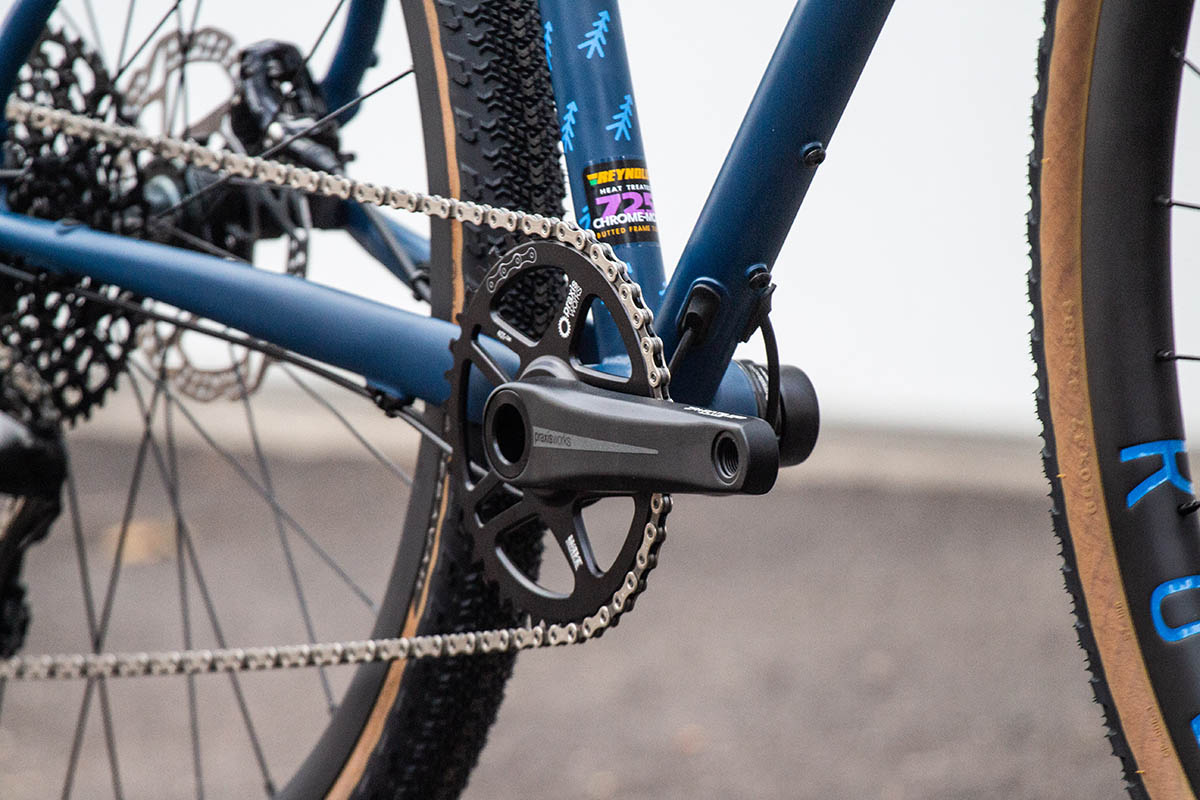 —————————————————————————————-
Build Spec:
| | |
| --- | --- |
| Frame | Flaanimal 4.1 |
| Fork | Rodeo Spork 1.2 |
| Size | 52 cm |
| Paint | Bleaux Deaux |
| | |
| Bar / Size | EA50 AX 42cm |
| Stem / Length | EA50 90mm |
| Headset | FSA |
| Seat Clamp | Rodeo 6066 |
| Seatpost | PNW Rainier IR 85mm dropper |
| Saddle | customer |
| Bar Tape | Brooks Cambium rubber, natural / brown |
| Bottom Bracket | Praxis M30 T47 |
| Crankset | Praxis Zayante M30, 1x 40t, 170mm |
| Pedals | none |
| Chain | SRAM PC1130 |
| Cassette | Sram XG-1150 10-42 |
| Front Derr. | n/a |
| Rear Derr. | Rival 1 Long Cage |
| Front Shift / Levers | Rival 22 HRD |
| Rear Shift / Levers | Rival 22 HRD |
| Shifter mod | Modify SRAM left lever for dropper |
| Brake Lines / Hydro | Included with Shift / Levers |
| Shift housing / cables | Included with Shift / Levers |
| Brake Caliper Front | Sram Rival Flat Mount |
| Brake Caliper Rear | Sram Rival Flat Mount |
| Rim Front | Rodeo 2.0 / 650b / 28h |
| Rim Rear | Rodeo 2.0 / 650b / 28h |
| Front Hub | Rodeo 2.0 / 28h |
| Rear Hub | Rodeo 2.0 / 28h / XD |
| Spokes | Sapim Race |
| Nipples | Brass |
| Build | Magnetic Wheel Co |
| Valve | Tubeless |
| Tires | Teravail Cannonball 650b x 47 tan wall |
| Tires | Teravail Cannonball 650b x 47 tan wall |
| Rim Tape | Whisky |
| Rotors | Centerlock 160 |
| Brake adapters | Included with calipers |
| Tire Sealant | Stans |
| Front QR / Axle | Rodeo Through Axle / 15mm |
| Rear QR / Axle | Rodeo Through Axle / 12mm |
| Rim decals | royal blue |