While we wait impatiently for Traildonkeys to arrive we've been quite busy building and delivering Flaanimals. Lately Flux customs has been completing our Cerakote and custom painted frames in waves so we've had some great looking bikes leaving. Below is a gallery of builds and details.
Flaanimal 5.0 Sunflower Sky
When we were working on colors we first made our 2021 layouts then mixed and matched colors. When we got to this Sunflower Sky Cerakote combo while reviewing the 30+ options we liked someone said "looks Yeti" so we actually shifted away from closer Yeti hues in the color fan. But we also said "blue and yellow, nobody owns that" and offered the color because we like it. #sorrynotsorry. This build is a super solid and functional mix of Sram Rival Shifters + Sram GX Eagle rear mech and cassette which are made compatible by the Ratio shifter kit. Wheels are our 2.0 carbon Rodeo Labs hoops laced to our standard Bitex hubs via Pillar spokes. The Easton cockpit and Praxis Alba aluminum cranks round out the build.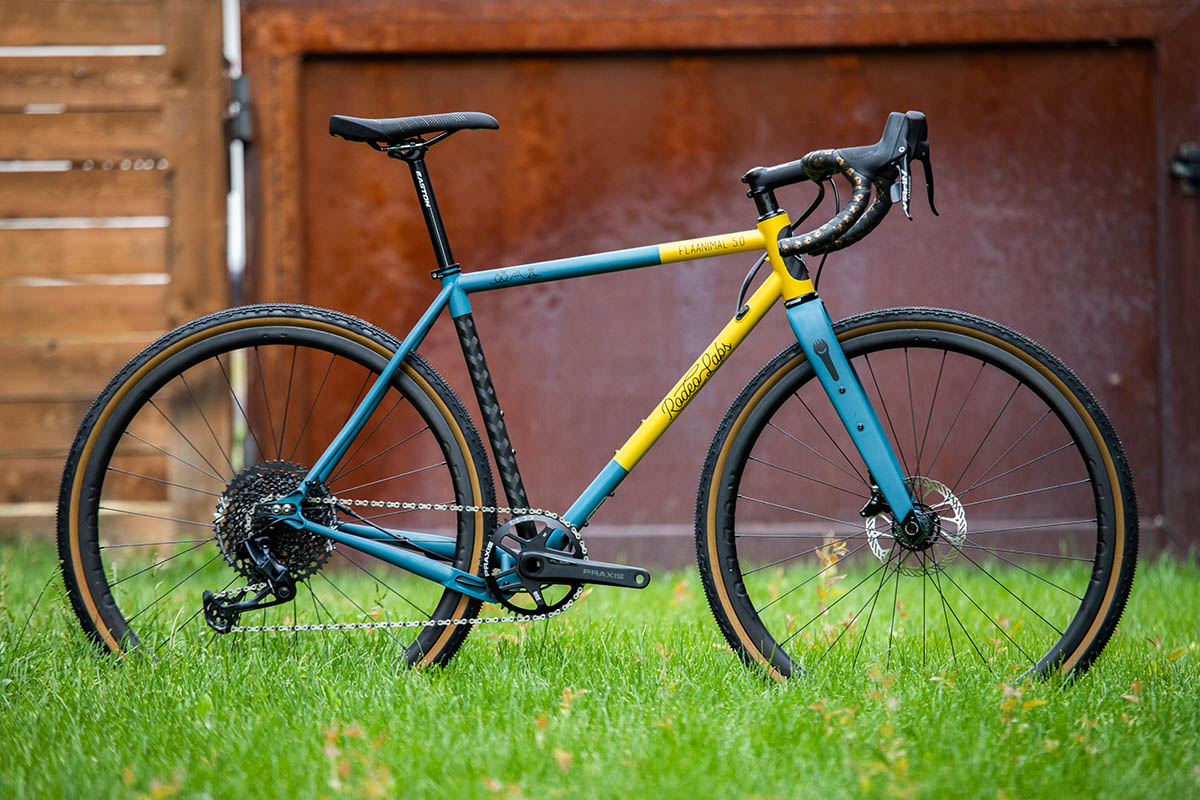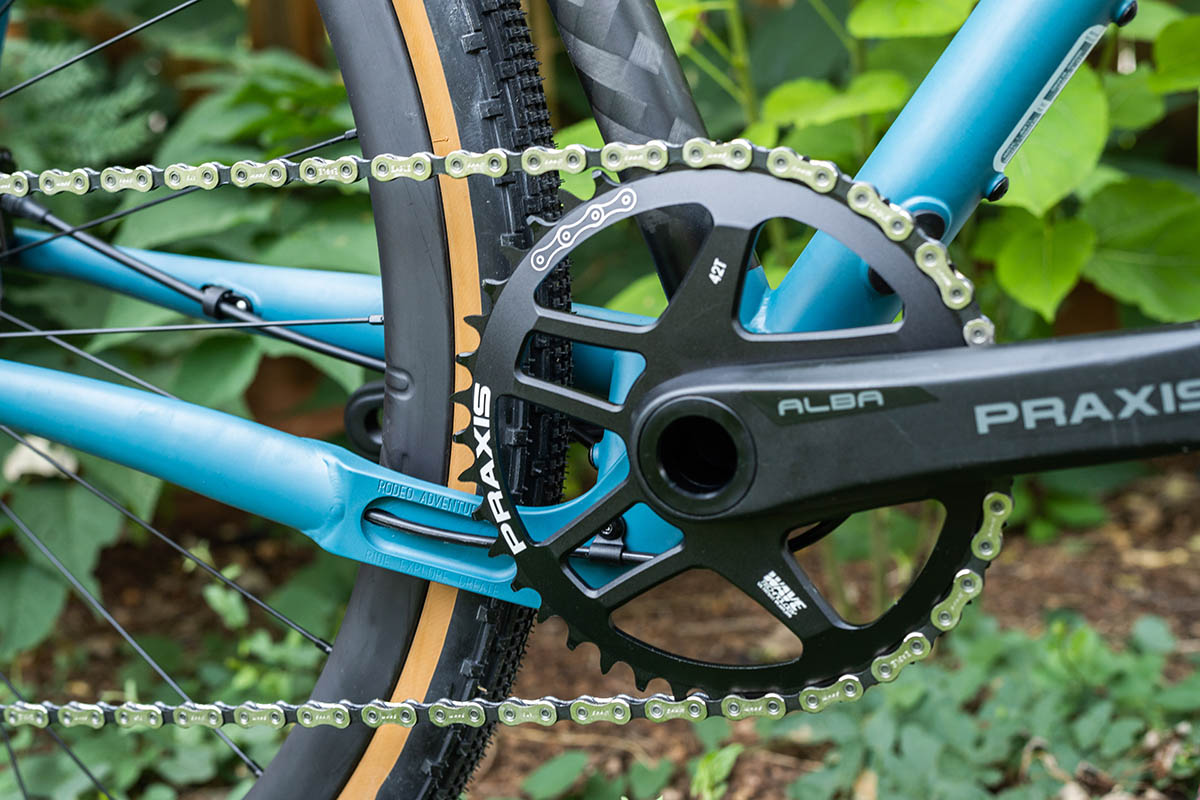 Purple Cerakote 5.0
We love this purple Cerakote so much that we're starting a GoFundMe in support of the color purple in general. This build featured GRX 812, Easton cockpit compoments, Rodeo carbon wheels, and a Praxis Zayante Carbon crankset.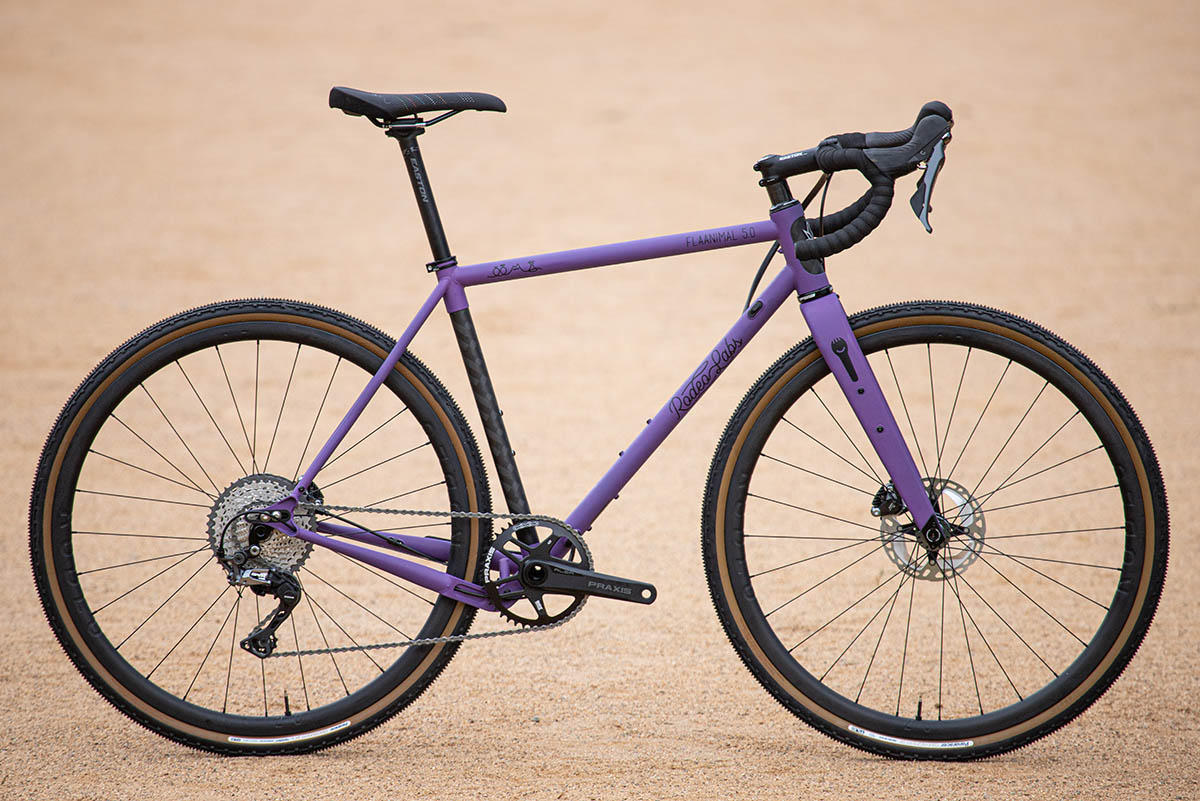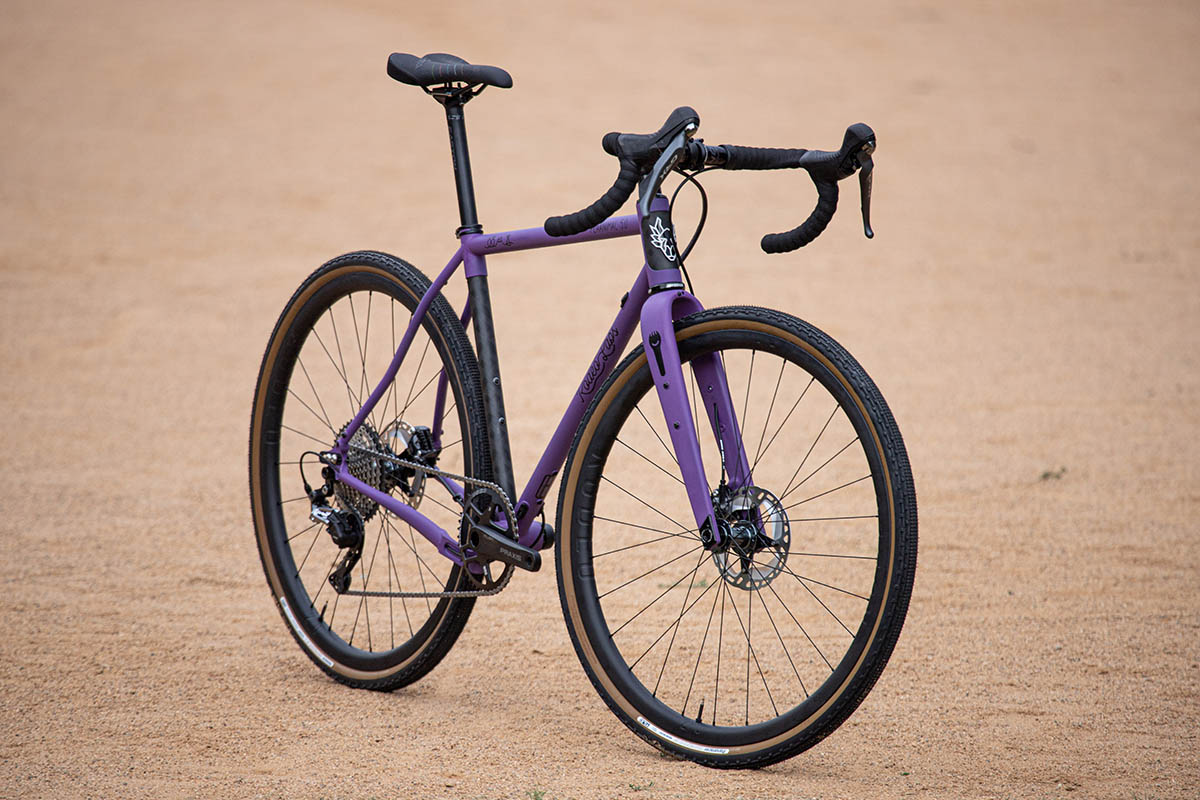 None More Black Cerakote
All Flaanimals come as standard black clear coated framesets, but this customer requested an additional black Cerakote layer over the top of the standard black. Excessive? Not if you are into subtlety. This build has a super impressive and functional AXS mullet drivetrain combined with a Praxis Zayante carbon crankset, Easton cockpit, Rodeo carbon wheels, and PNW dropper seatpost.