Every once in a while we complete a Traildonkey build that ticks all of the boxes. These bikes tend to be unique and nuanced in their build spec and it's a great opportunity to showcase just how creative our build collaborations can get.
Every Traildonkey and Flaanimal that leaves The Lab is rounded out in collaboration with it's future rider. There are no cookie cutter builds that leave the lab. At a minimum we dial in stems, bars, crank lengths and saddles, but we happily go beyond that and change out tire spec, bar tape, gearing, spoke count, and beyond.
On this particular build the rider wanted a dependable, precise high end 1x drivetrain suitable for both riding to the trails and riding the trails. We built out a Shimano XTR Di2 control system, but not an out of the box one. Instead of standard Shimano levers we used TRP Hylex RS hydraulic levers and flat mount calipers. TRP Hylex RS levers are easily the most ergonomic brake levers we've ever used, and the drilled aesthetics add a level of puprosefulness to the build. We used TRP's Di2 shifter adapter kit and a Shimano Di2 Climber's Switch to create a single well integrated solution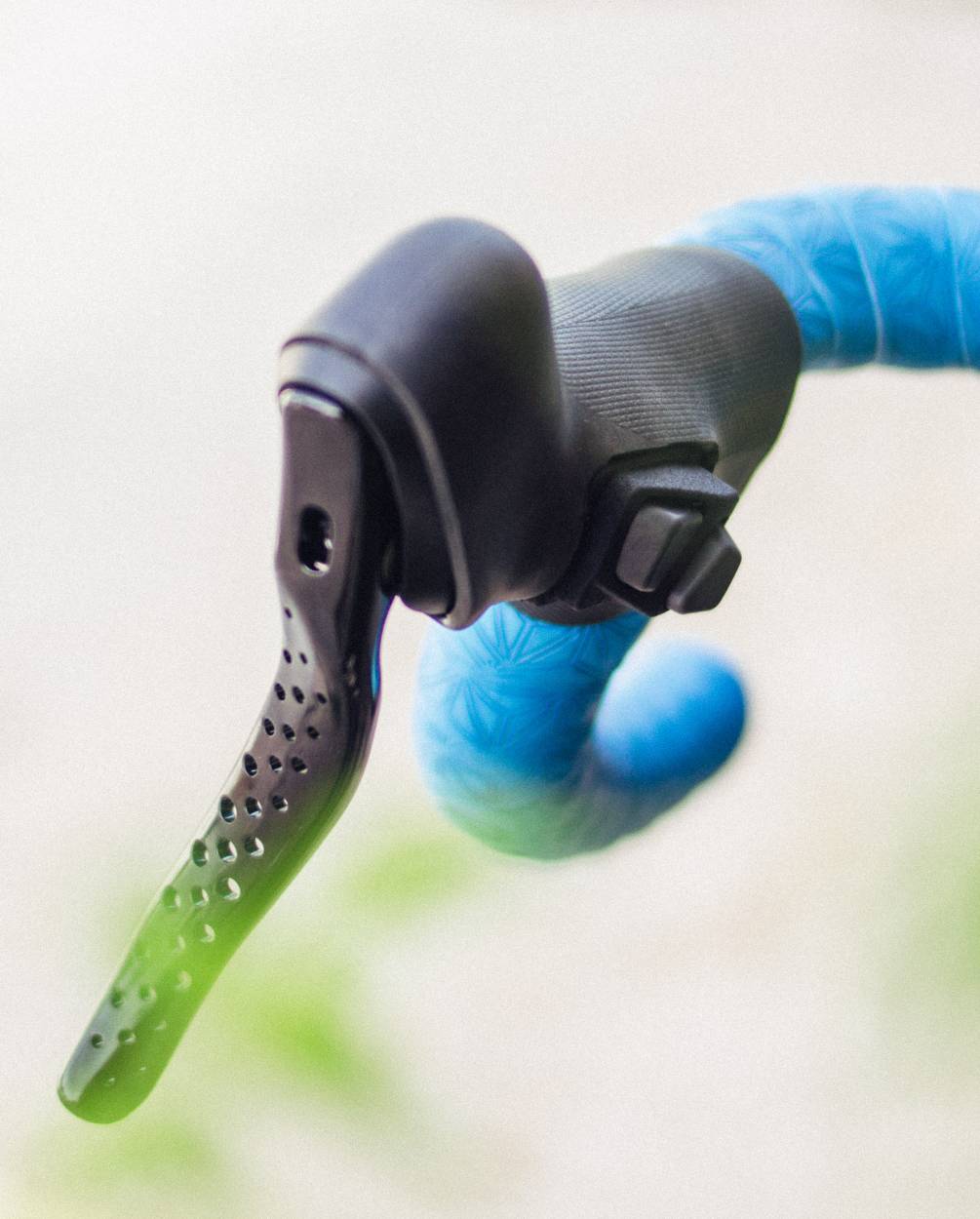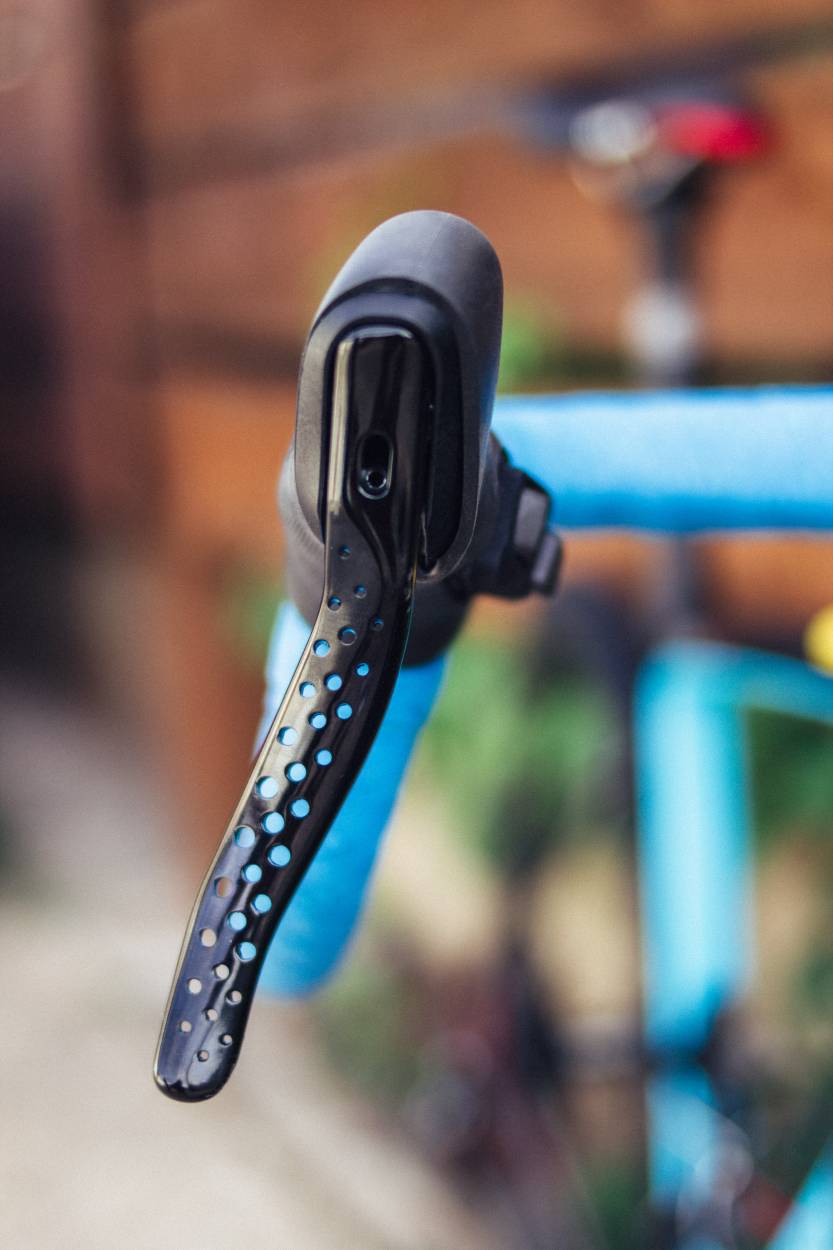 This build was our first to use the new Easton EC70 AX flared bar. The bar strikes a nice balance between a classic drop bar and the new style of flared adventure bars without being overly contoured. The carbon construction will add a level of compliance to the cockpit out on the trail.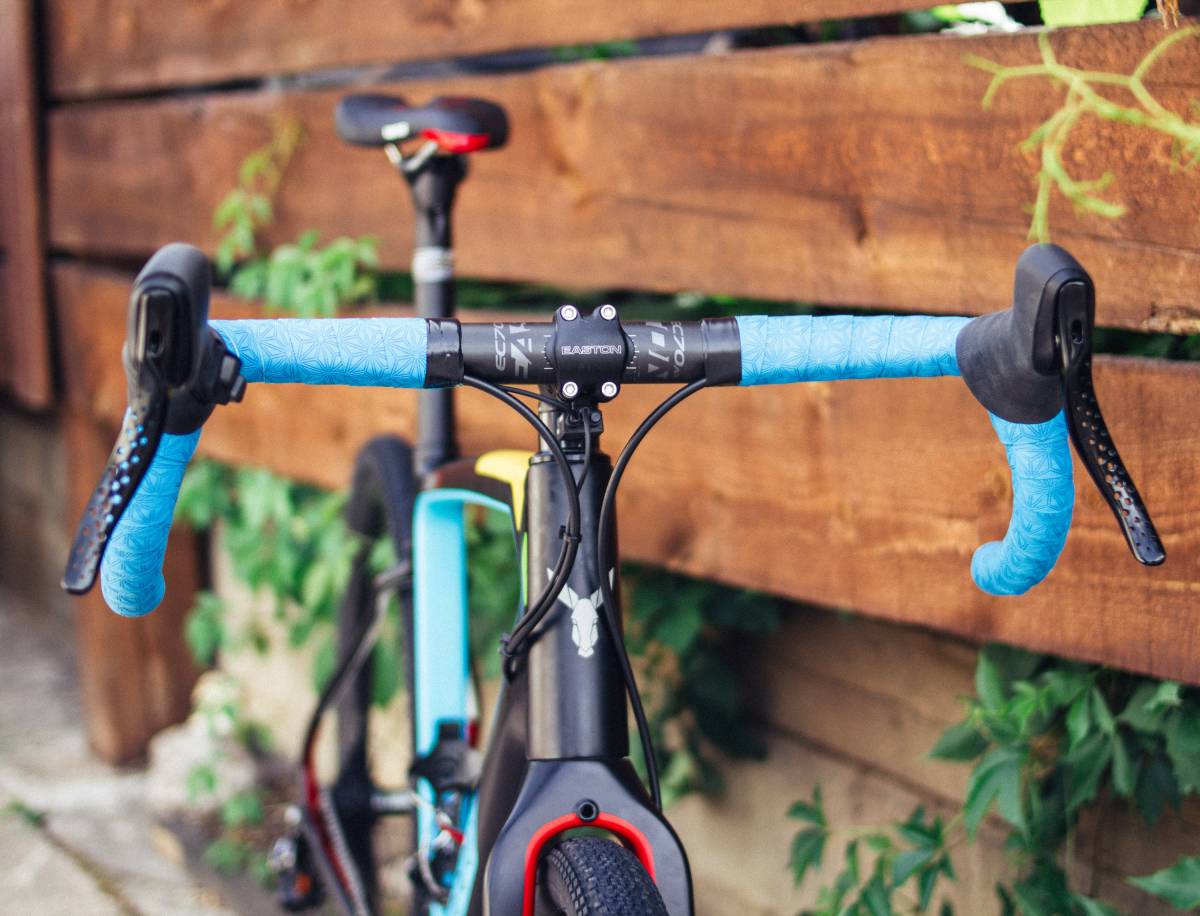 The gearing duties are handled by an e*Thirteen 9-44 cassette that allows for a fairly staggering 489% range in shifting from a single cassette, just slightly shy of SRAM Eagle but nowhere near the cost. The 9-44 cassette allows for the 40T chainring on the ultra lightweight Easton EC90 crankset to power the bike through anything from fast road rides to steep trail climbs.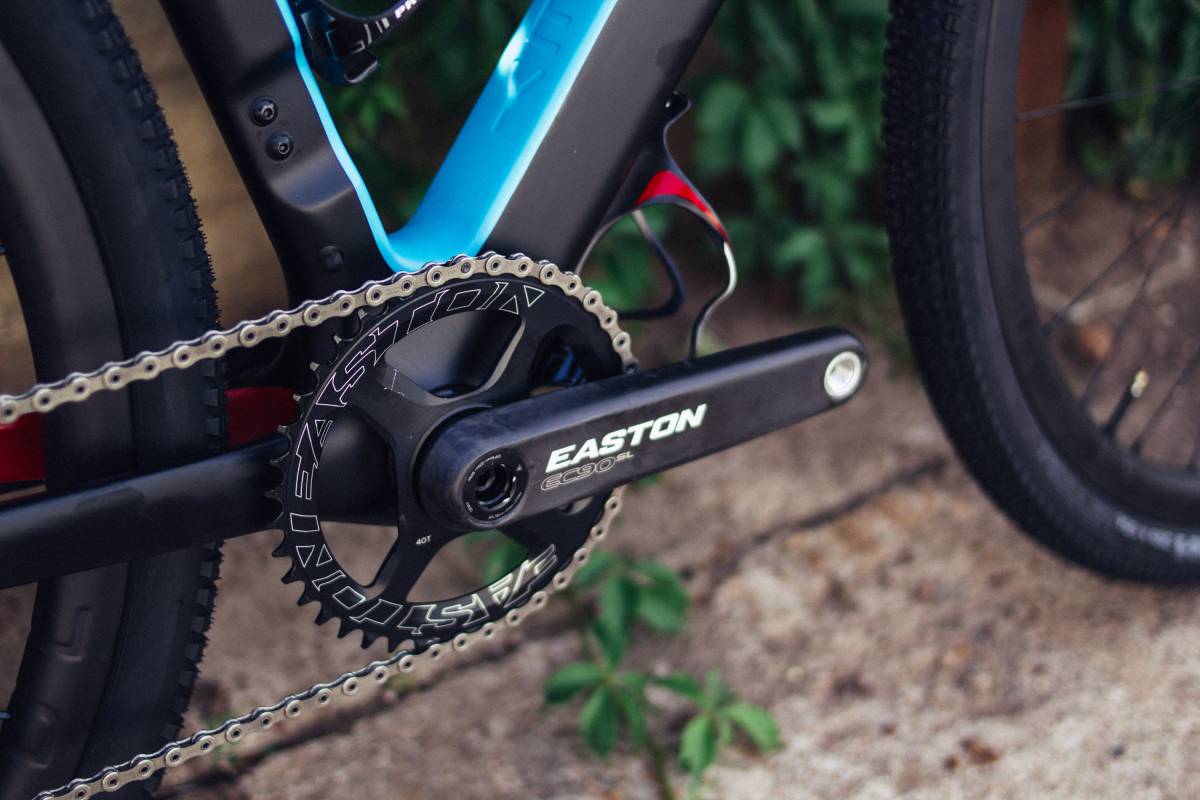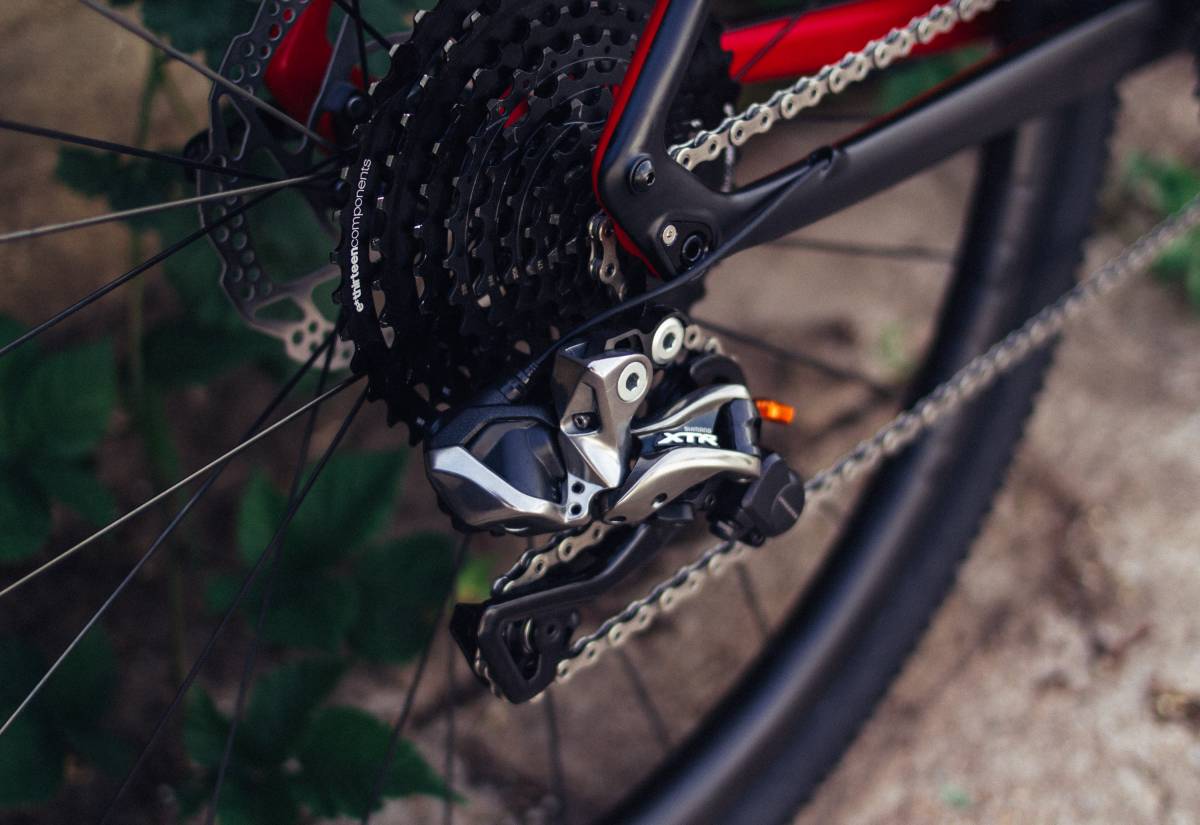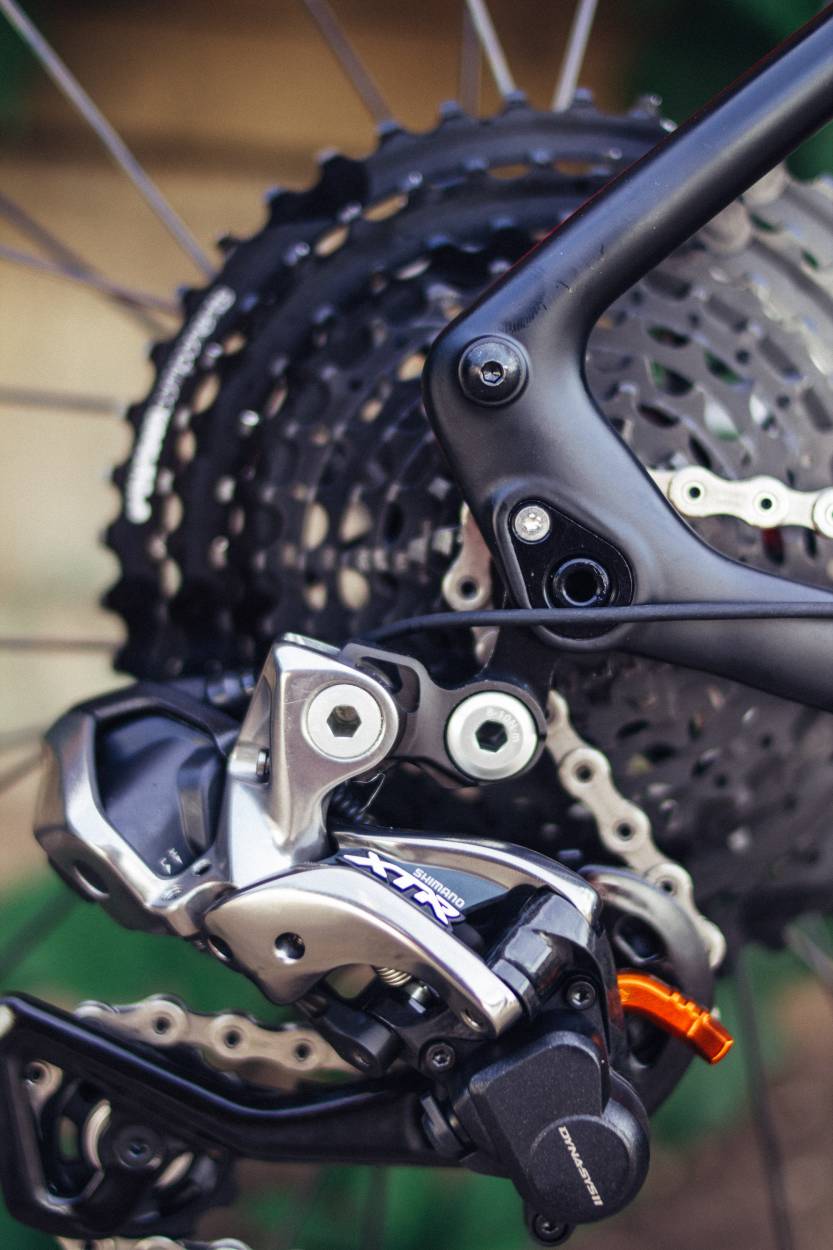 Easton EC90 and EA90 seatpost and stem round out the rest of the bike for a cohesive build.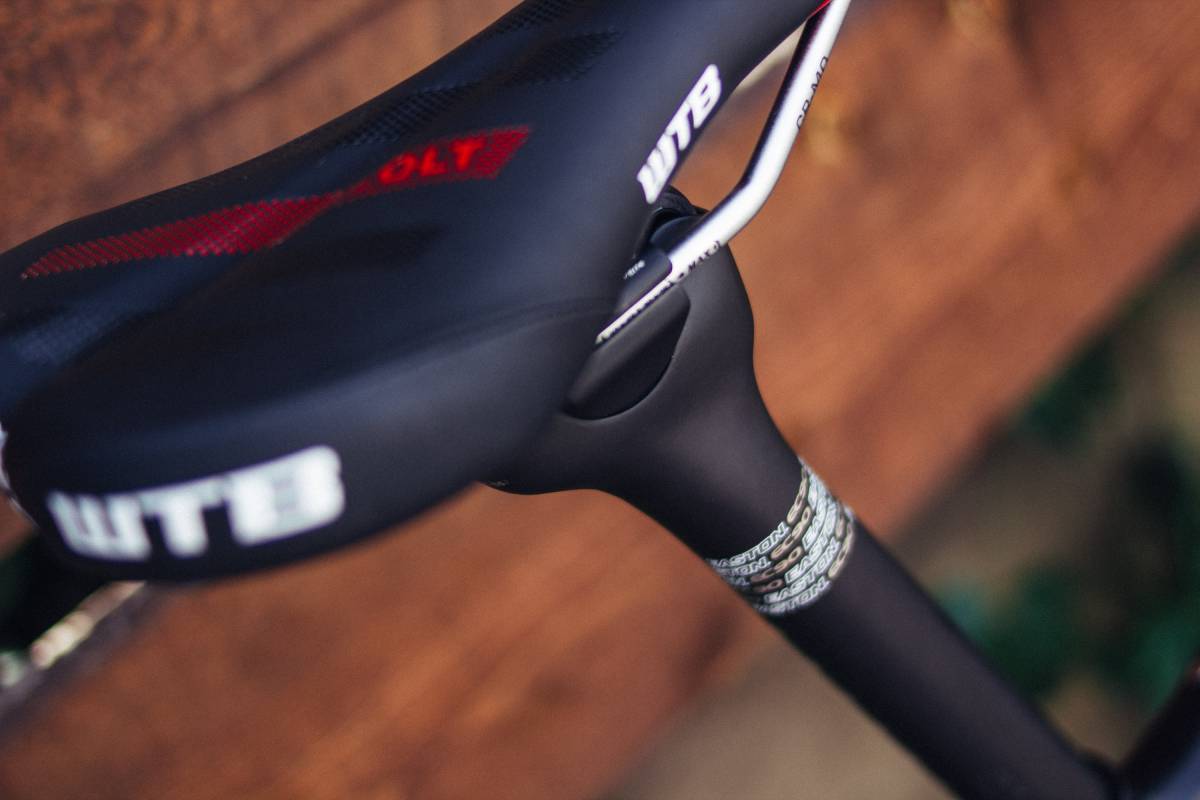 This Traildonkey is the first bike we've shipped with our brand new 2.0 Rodeo wheelset. We invested significant time and resources into creating our own carbon rim built around our and our customer's highly variable riding styles. Our 2.0 rim strives to be an ultra strong and light do-anything hoop that is svelte enough for fast road builds and tough / wide enough for high off road performance. Our rim is 23.5mm wide internally and 28.5 mm externally. A 30mm rim depth is a balance of great cross-wind performance, mild frontal aero performance, and high impact resistance off road. A tubeless profile and bead lock make sure the rim shines with the most modern tires.
There are a huge selection of wheel brands out on the market today, many of them using open model and off the shelf rims as a part of their build packages. We wanted to make a statement that our 2.o wheels are proprietary and Rodeo from the ground up, so we just like with the Traildonkey we debossed our name into the surface of the rim.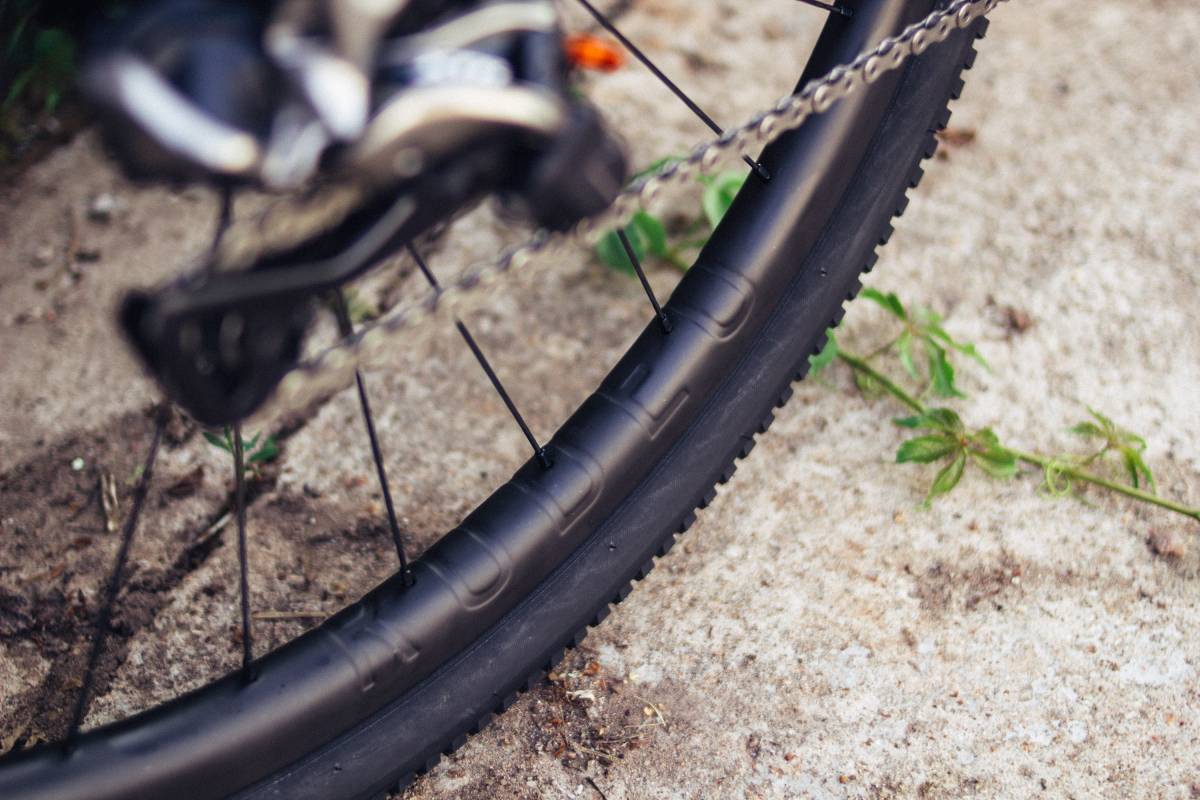 The 2.o rims are laced to our Bitex / Rodeo 2.0 hubs with Sapim CX-Ray spokes and brass nipples for strength and light weight. As with all of our wheels our builds are done one at a time by hand by Magnetic Wheel Co. in Portland, Oregon.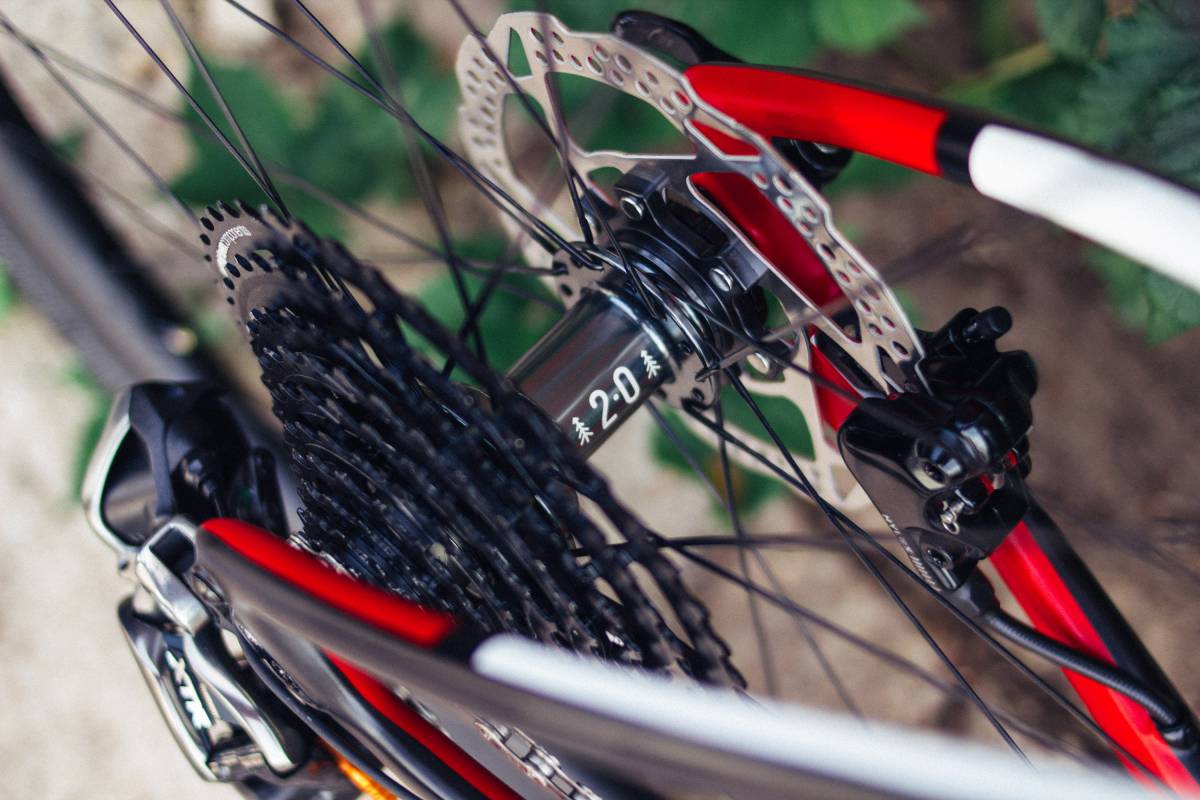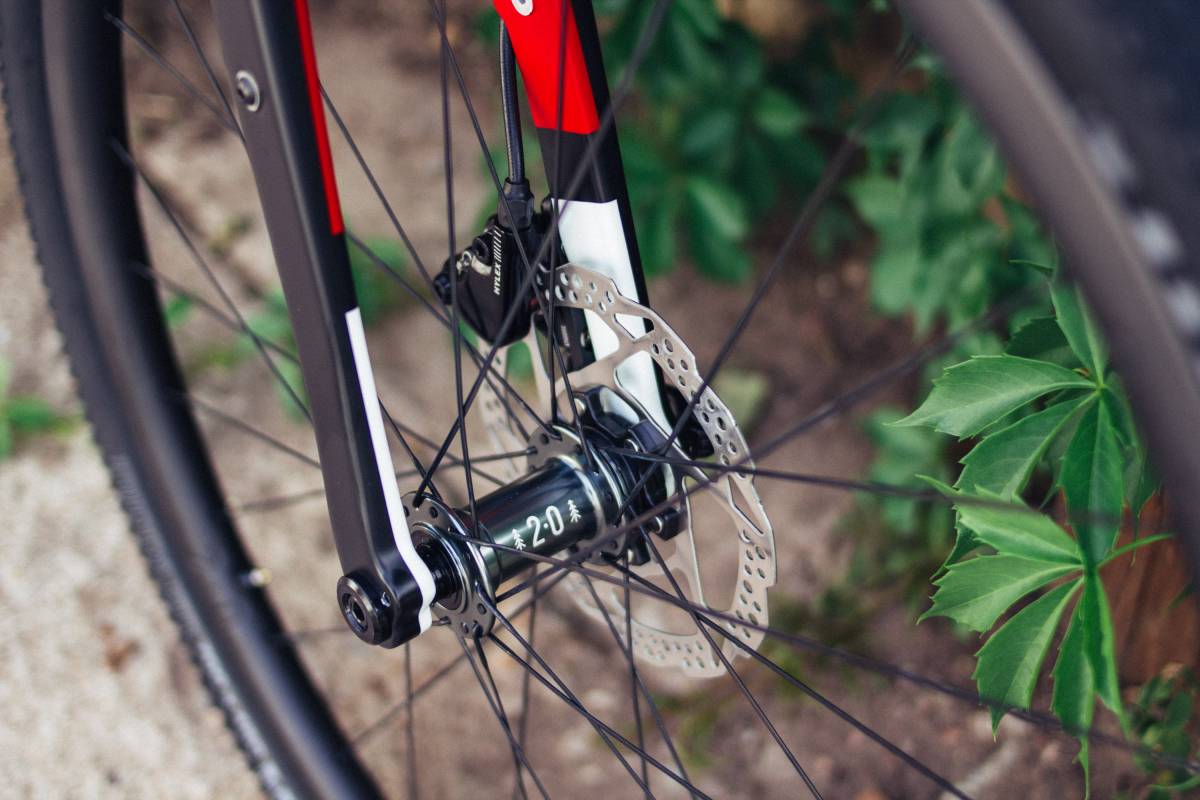 We chose the WTB Riddler 45mm (700c) tire for this build because of it's excellent trail manners, light weight, large volume, and low rolling resistance on the pavement when riding to the ride.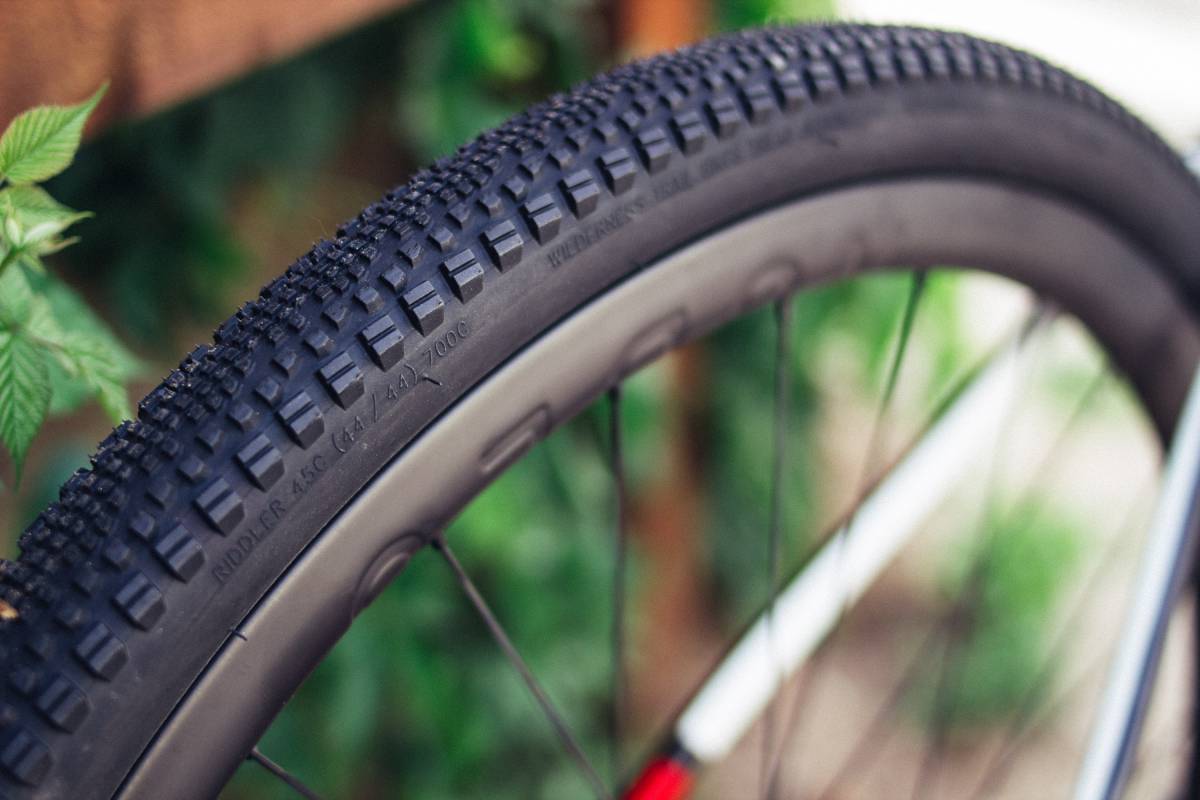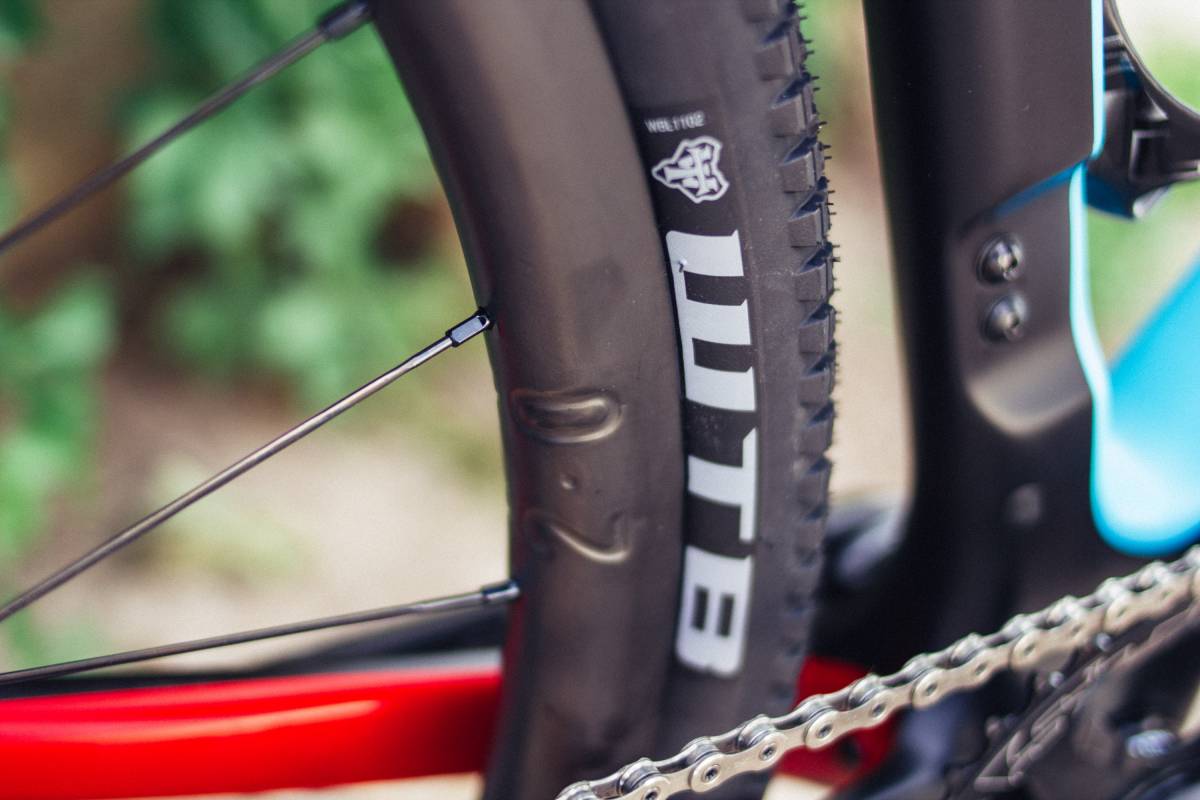 Small details such as the triple molded carbon cages and Supacaz super cush bar tape will ensure that long rides stay comfortable and hydrated.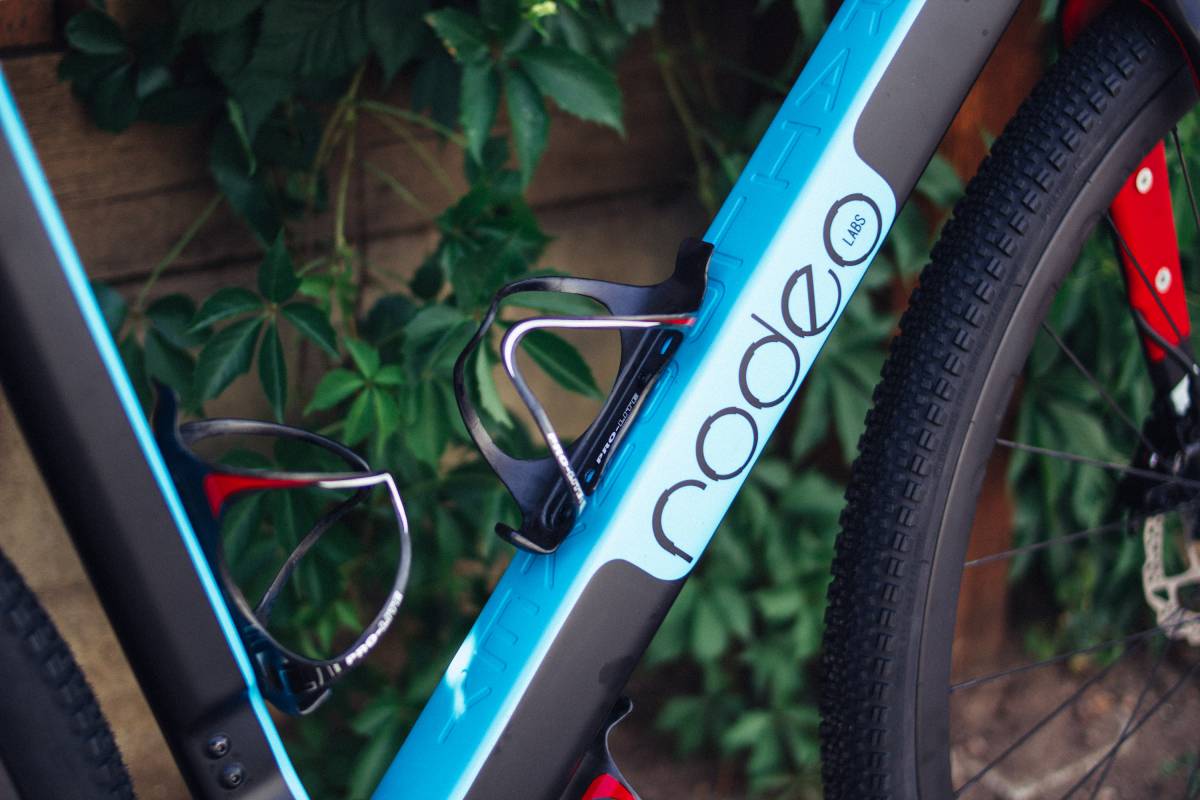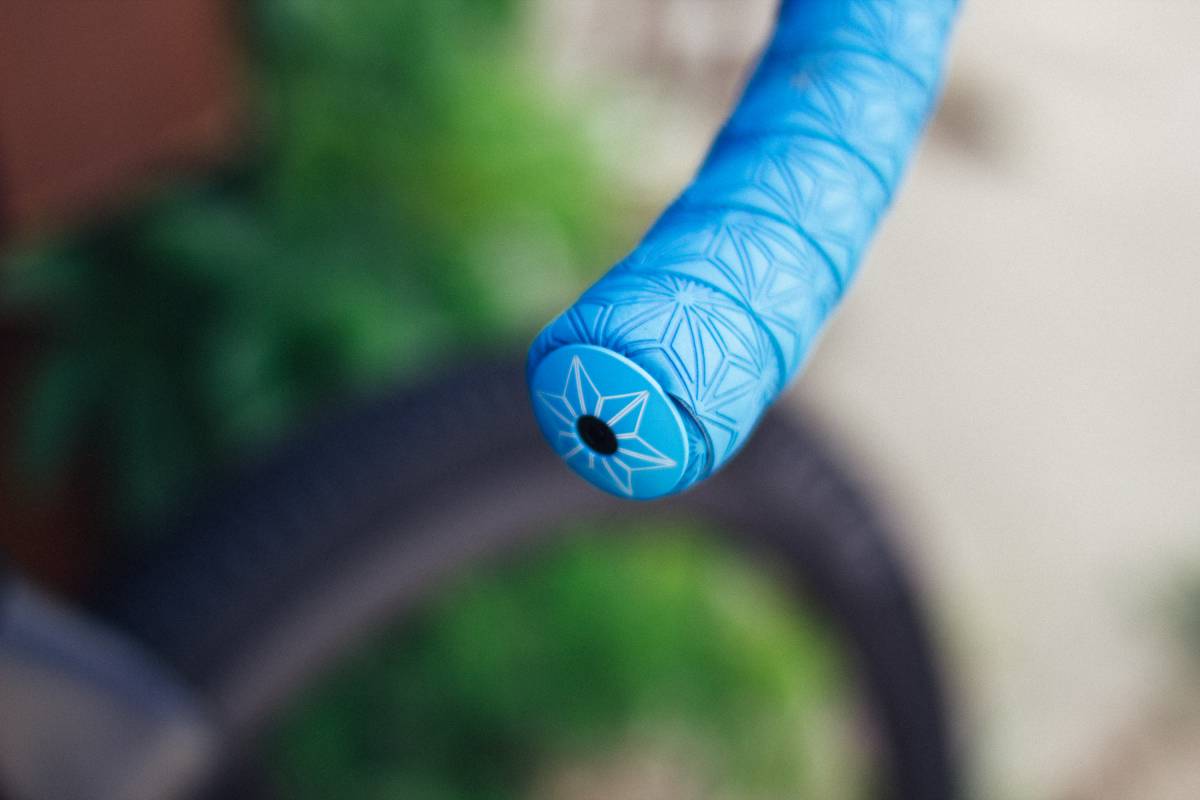 A bike is more than the sum of it's specs. Bespoke component selection is a lot of fun, but combining the right components thoughtfully to create a highly functional end product can be a tricky gauntlet to run. Before we recommend a build spec to a customer we are sure to try it ourselves first.
We can't wait to see where this bike goes and the adventures that it helps to inspire.