January 16th update:
~ Thanks to everyone who applied! The response was incredible! We are excited to have over 50 women apply to be part of our group
~ Leadership will notify everyone who applied next week (week of Jan 20)
~We will reopen membership for the Community at Large team on Feb. 1.
We just need some time to communicate with all who applied before we re-open applications for the community team.
---
Rodeo Adventure Posse is a brand new women's gravel and adventure cycling team kicking off for 2020 and beyond
We the team, believe in empowering women to ride and in creating a community of inclusion.  It is about the journey, not the endpoint. We're here to celebrate what got you to where you currently are; the passion, inspiration, dedication to something you believe in, and most importantly believing in yourself.  Whether that be racing, riding in cycling events, or just riding period. Ride your bike, Explore your potential, and Create community.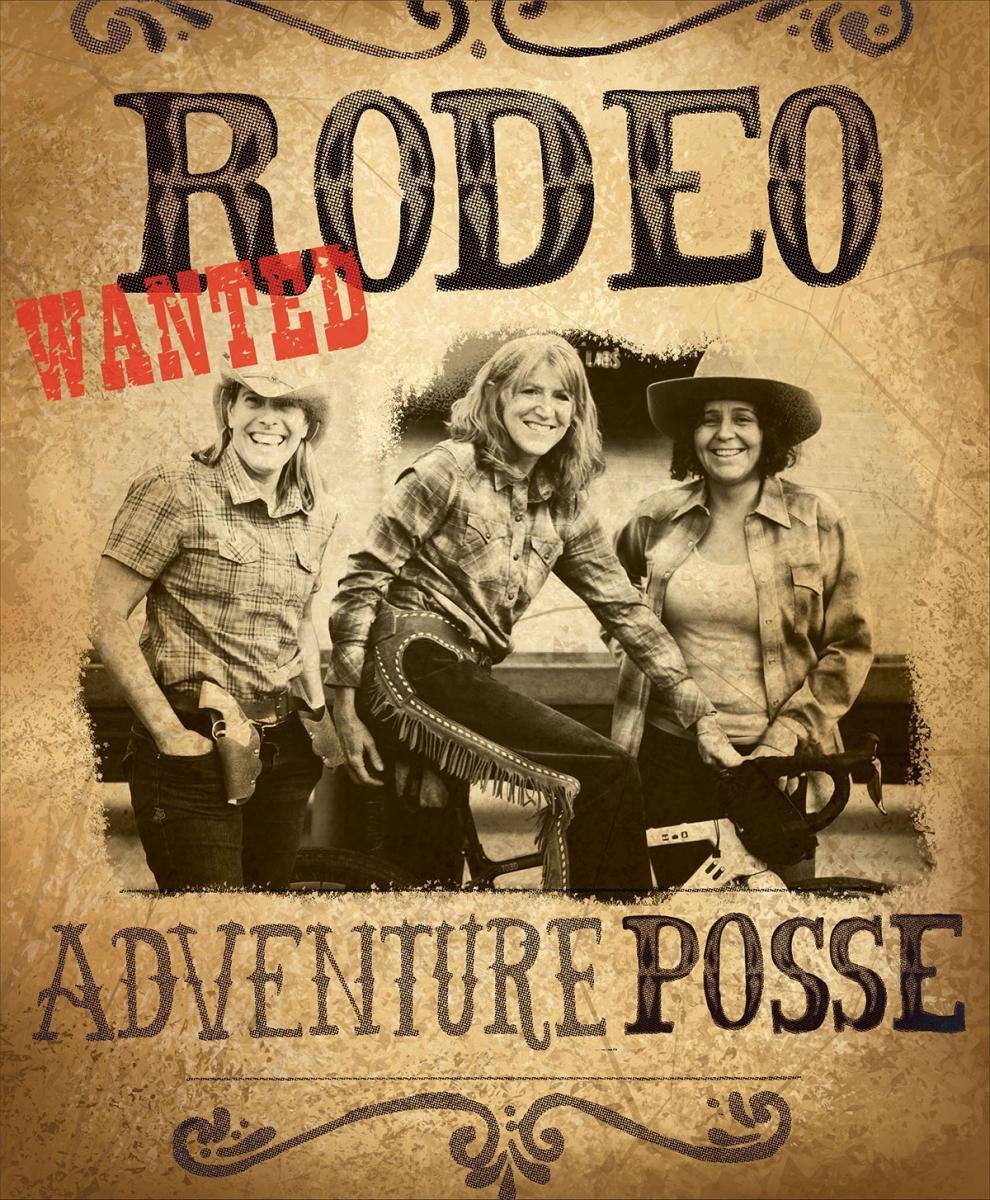 The Rodeo Adventure Posse is a new project for Rodeo Labs and is a collaboration with the team's founding leaders: Kimberly Nuffer, Mindi Hoffmaster, and Kiya Kelley. The team will initially be led out of our home base in Denver, Colorado in order to allow for a focused start, but over time we will be hoping to invite leadership regardless of geography. Membership and participation will not be dependent on geography. Any woman can fly the colors anywhere and be a part of the community. Our hope is that even far flung members can meet each other in real life as the team converges on rides, races, or adventures across the country.
There are currently three levels of membership of the team.
Leadership

: Initially this will be our founding members, but we are open to expanding leadership as we welcome members who really want to invest in and build the team. Leadership members will enjoy a high level of support from Rodeo Labs in terms of gear, clothing, and other benefits because much will be asked of them as they lead the team and organize events.

The GSD (Get stuff done) team (accepting applications through January 15th)

: Our plan is to host 9 events in 2020. These may be community rides, skills clinics, volunteer opportunities, and socials. If selected for this mission, you will be expected to help out with three of our events  and contribute four hours of volunteer work in the community related to cycling or women's issues. Members will also be expected to share their rides or adventures on social media once a month. In return, you will be offered a discount on a frameset, kit, and other sponsorship opportunities we procure for the team. Most importantly, you get to be part of this rad new group. Racing is optional, involvement in the larger community is not.

Community at large (accepting members all year long)

: In 2014, Rodeo Labs started as a no strings attached cycling team that was only interested in having fun and sharing the ride. That ethos will carry through to our Rodeo Adventure Posse community. Every woman who joins this team already has a busy life, so we know that not everyone can put a lot of time and effort into shaping and building the team. However, that doesn't mean that you can't proudly fly the colors and be involved through ride participation at rides or events, story telling (on the Rodeo Journal), social media sharing, and any other way you can think of to carry on the Rodeo Posse legend. If you just want to wear the jersey and share your love of bikes, that is enough for us!
If you are interested in joining the team the first step is to tell us a little bit about yourself. You do not have to be a super serious cyclist to be one a part of our community, our goal is to be implicitly inclusive to female riders who are looking for a friendly community to ride and grow with. Plenty of women in leadership and the larger community will have a lot of riding and racing experience and many do plan on participating in a number of gravel / adventure rides and races in 2020, however racing is not a requirement.. We're all about the entire spectrum of riders!
There are no fees and dues required to be a part of the team. We think that most women on the team will want to wear the kit because that is a part of the fun, but we will not be selling women's team kits as a profit center for Rodeo Labs. We will roll any positive revenue from team kit sales back into the team operating budget which will be used to further the mission of the team. You are not required to have a team kit to participate in our rides or clinics throughout the year.
We won't use information from this questionnaire for marketing, etc and we won't add you to any team emails unless you've 100% joined.
(application form coming back soon once we get caught up with submissions!)
Once you've submitted your form, we'll shoot you a note within a week just to let you know that we've gotten your submission and what the next steps are. We expect kits to be shown and available for pre-order mid to late January and arriving by March.
Giddyup!