In what seems to have become a ritual around here it has come time to write a transparent and in-depth update on the status of our frames, forks, and complete bikes for 2021. I've penned updates like this regularly over the years as one challenge or another seems to regularly interfere with our best laid plans to get our bikes out the door at earlier and earlier dates every year. With each year that passes we get increasingly good at logistics here at Rodeo, but we also discover more things that can derail or delay our plans.
It almost goes without saying that COVID very much shook up the bike industry in 2020. You can do some listening on the subject on our podcast and also via the Vital MTB podcast with the CEO of Santa Cruz bicycles (skip to 4:50 on that podcast to get past the small talk). The bike industry first panicked due to COVID and assumed that demand would fall, but the opposite happened. Demand surged spectacularly. But while that was happening, bike factories, metal foundries, and every other part of the supply chain was seemingly slowing down or stopping to quarantine, distance, and wait things out. The result was a huge inverse relationship between supply and demand. It was a perfect storm. We started picking up on signs of the trend pretty early and started pivoting from a-la-carte parts buying to larger wholesale and OEM orders planned 3-6 months out. By August we saw the writing on the wall and we placed our 2021 frame and fork production orders a full three to four months earlier than we ever previously had – hoping rather wishfully that by ordering early we would have frames in the USA in January or February.
But behind the scenes our early ordering didn't mean early arrival. In a sense we did dodge a bullet by ordering early: If we hadn't we may not have had any bikes or forks to sell in 2021 at all. The industry is just THAT backed up right now, and to give you an example of that we've already placed orders for our 2022 bikes and parts once again in hopes of having everything landed in the USA in January or February next year. The bike industry is in gridlock right now. Everyone is clamoring for more of their things to sell in the face of continued record setting demand. But just as too many cars on the freeway results in gridlock, the same applies when everyone bum-rushes a production supply chain that has finite capacity. Bikes are being made and delivered but the process is moving slower than it ever has. It isn't just the world of bikes that is affected by this. Almost every aspect of global production and transportation infrastructure has been affected. Bikes are delayed, cars are delayed, Crocs are delayed, and we all have COVID to thank for it.
Here is a screen grab of the Port of LA where many bikes sold in the USA first touch our soil. Each dot represents a ship. Normally there are zero to four ships offshore waiting to dock and be unloaded. Try counting all the dots as of today: There are a record number of ships full of things to unload, more than a half million cargo containers are sitting offshore full of "things" that need to get to their home.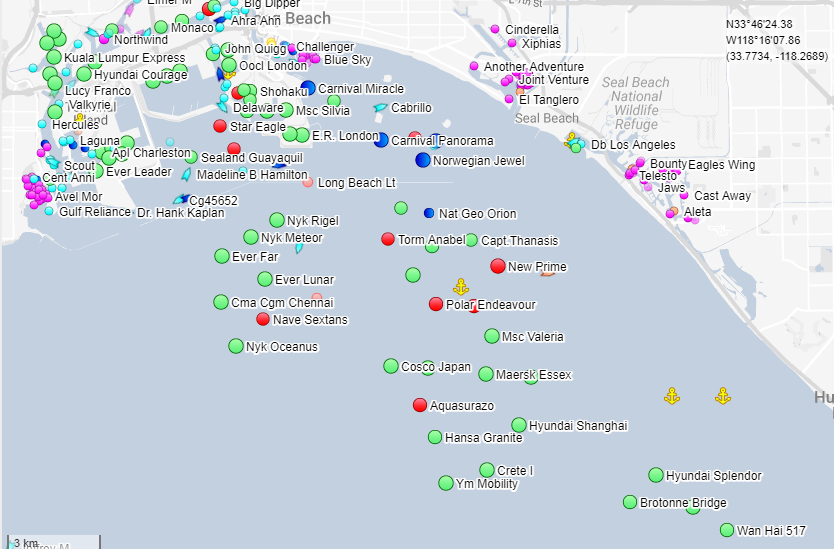 But wait. This update is about Rodeo bikes and forks, right? Yes. But I have to set up the context for where we are at today hence the long winded intro. Long story short, everything Rodeo is delayed right now. I'll get into the specifics of each item and how delayed it is to the best of my ability, but high level we won't be able to make good on many of the timelines we've given out for our pre-order customers, some of whom ordered their bikes as far back as November. To say that this weighs on me heavily is an incredible understatement. As the owner / director of the company nothing matters to me more than the trust that we are given by our customers. More than money, this company runs on trust. This is because Rodeo is a cash based company. We have zero loans, zero debt, and zero external investors to please. That is an incredibly unique thing in any business these days and even more-so in the bike industry which runs on a lot of credit, debt, and risk. Having no outside influence gives us the freedom to design bikes and products that we are passionate about without having to disproportionately emphasize sales. Our customers allow us to run on passion by giving us their trust and pre-ordering well in advance of bikes arriving. Many of our customers place deposits or even full payments on bikes 2-8 months before they will ever see those bikes. Many of those same customers have never seen one of our bikes in the flesh, and even fewer have ever been able to test ride them. Not being a company that engages external media, there also aren't many reviews of our bikes out there to convince people that what we make is good or great. People who choose a Rodeo bike are almost singularly doing it on trust. They place a deposit and in return they will receive a high quality, highly capable, and very unique bike in good time. The first three of those four expectations I'm happy to say we will still meet this year. The "good time" portion of the transaction is the part where I feel like we are going to let some people down in the next couple of months.
Before I get too much further I want to say that it isn't all doom and gloom for us this year. Rodeo is actually kicking ass in so many ways right now. We've been delivering many highly customized bikes this year as we work through our 2020 custom orders using framesets that were allocated long ago. We've been hunting and finding parts for each and every pre-ordered bike in an impossible parts sourcing landscape, we've been very highly engaged on the customer service front and have added new staff to make sure all phone calls and emails are answered by a human who cares, not a FAQ or voicemail system. If you've got a problem or service question, we're here to listen and help. If you need to pivot or adapt plans on your bike purchase we're here to help. 303-477-4136
So how delayed are things? Let's go product by product.
Flaanimal Ti
No delays to report. Our manufacturing partner has been very precise with scheduling and everything is running smoothly. Those are still on time for August. I'm pleased to report that the frameset passed ISO testing on the first pass and is fully third party certified and ready for our customers to safely ride in the most aggressive conditions.
Flaanimal 5.0
We were hoping to get our first frames in Denver by the end of March, but as of last night's production meeting I'm sure that won't happen. We've taken every measure we have control over to try to keep frames on schedule and it was looking quite good until just recently. 100% of our first batch of 2021 frames are welded up at the factory which is no small feat. Thanks to the fact that we switched to Japanese steel for the tubeset we dodged a Reynolds tubing shortage that would have caused massive schedule problems deeper into the year. The CNC machined yoke and stays also could have been delayed had we ordered even a month later in September 2020, but again we got our raw material in time and all is well. Our carbon head tube supplies are on-site and ready for bonding, but our carbon seat tubes are the missing ingredient in the frameset. Our 2021 frames use a new woven layup and the supplier of those tubes is quite simply overwhelmed with demand and has not delivered the seat tubes to us on schedule. I always ask myself if this was preventable and I don't think there is anything we could have done better to get the bikes here sooner with the information we had. This simply comes down to a gridlocked supply chain. We've been told that seat tubes will arrive March 15th and if they do, we will begin final bonding on the 16th. Once bonding is done we simply need to clear coat the frames, assemble hardware, and ship them. But when will that happen? We've split the first 2021 order into two equal smaller production runs so that we can finish and ship the first half while waiting for the second half. I expect the first half of Flaanimal 5.0 frames to land in Denver mid to late April. The second half of the frames mid to late May. While this is disappointingly later than we promised our early customers, I am at least hopeful that bikes are still going to be arriving for spring riding and most certainly summer riding as well. Could some early season events and ride plans be impacted? Yes. Could some customers get really angry, ask for refunds, and buy something else, also yes. If people choose to do that, I get it and we won't push back. But a word of advice: Every bike company is struggling with demand / delays right now so the picture may or may not be better no matter where you look. Last year when we had even worse delays with 5.0, we had about 3% of our customers cancel orders and ask for refunds. The rest were once again unbelievably supportive and simply waited for their bikes. Is the wait worth it? Based on owner feedback I would say "absolutely!".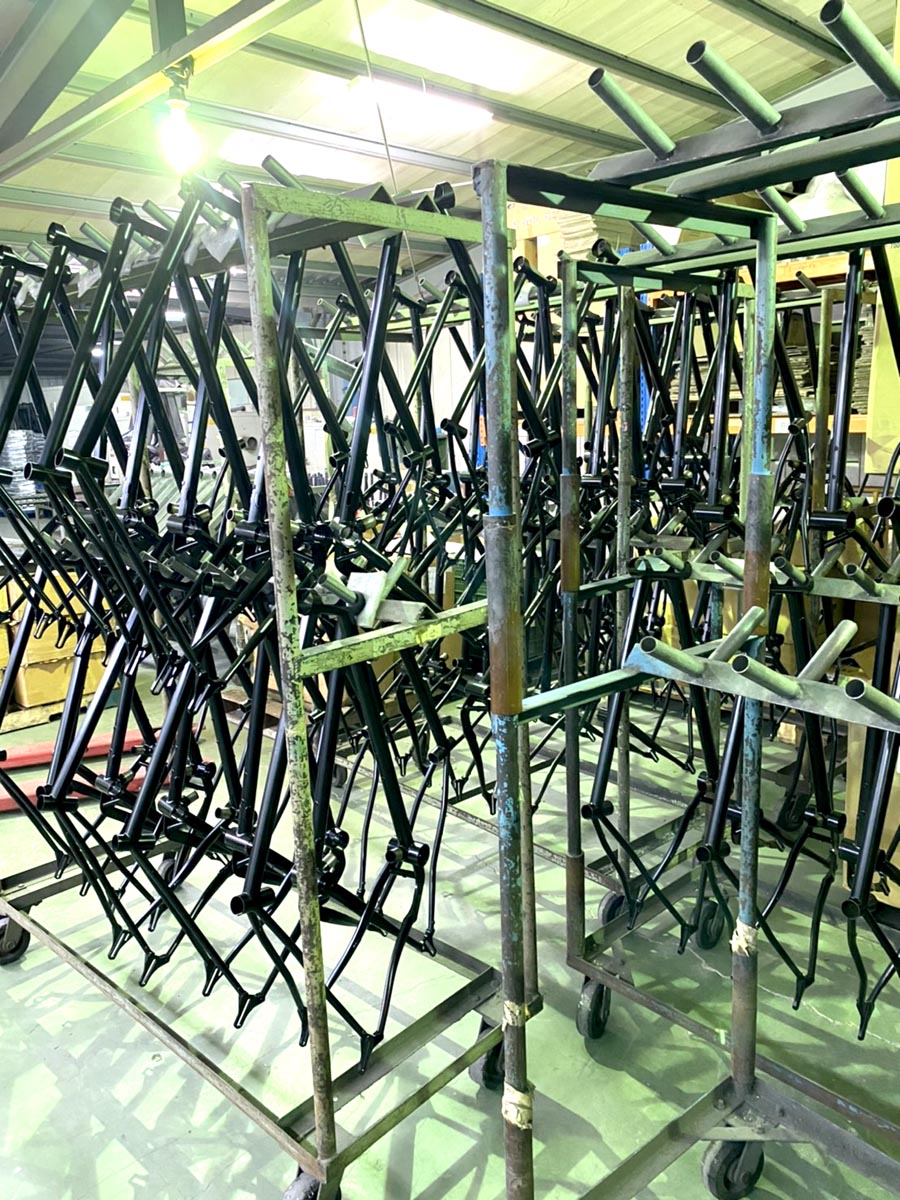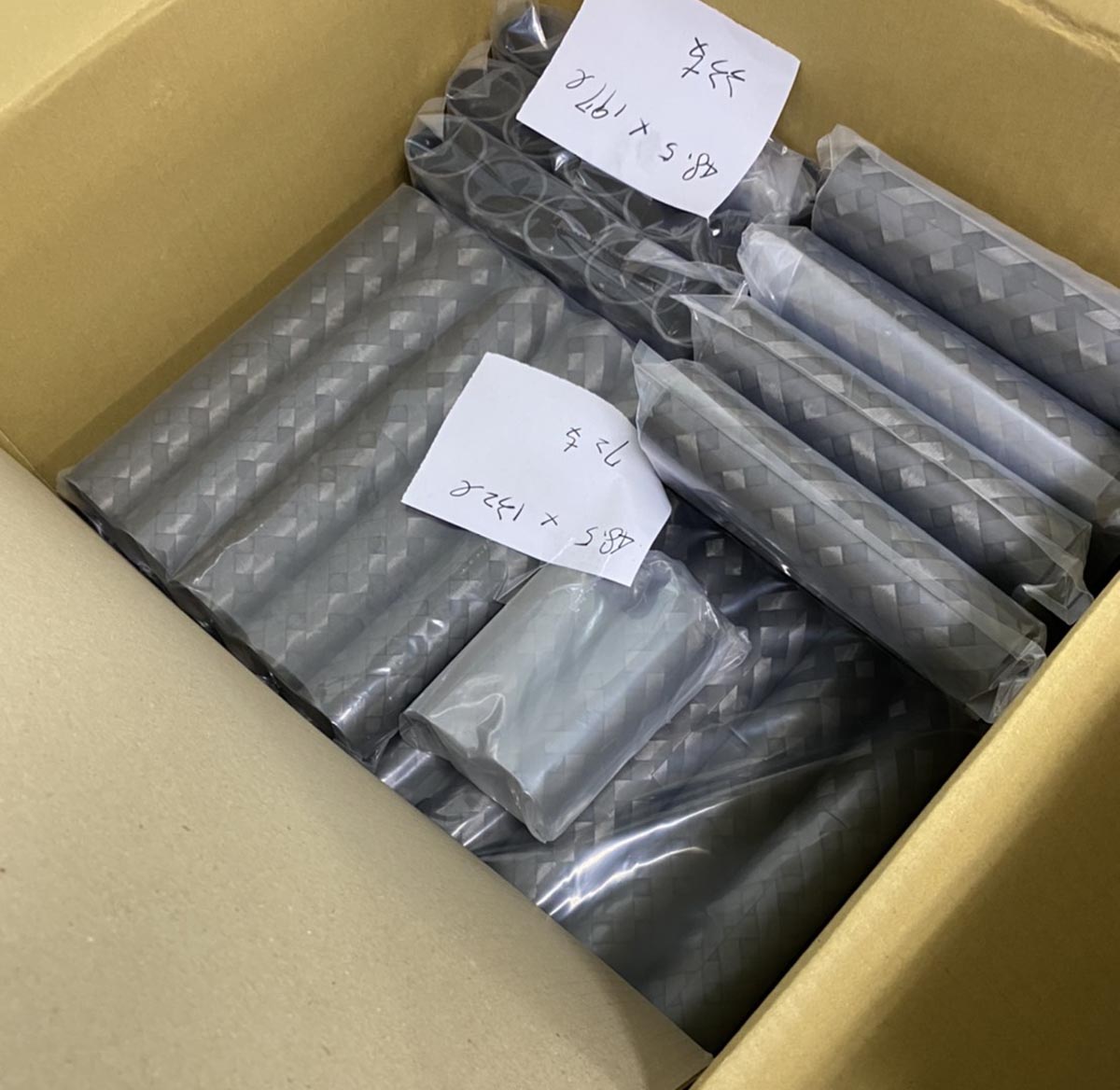 Traildonkey 3.1
Traildonkeys were also ordered for production in August 2020 for 2021 delivery. We had high hopes of having them here in February. Early in the year we saw slowdowns in carbon manufacturing and finishing in Taiwan and knew the schedule would be impacted. From what we've gathered, our delays are happening because an extremely large bike brand based in Taiwan essentially monopolized the carbon finishing subcontractors for a period this year. They had the economic weight to put their elbows out and have their production prioritized and that pushed our frames out of the finishing stage for a month or more. All of our first batch of 2021 frames have been made, but they haven't gotten the last stage of cosmetic finishing completed because of this overly taxed supply chain. After that step is complete, our Naked frames will be finished and shipped first because they don't have paint or graphics on them. The painted / graphic frames will take 2-3 weeks longer to finish allowing for quality control considerations. (We can't ship a frame that is 95% good looking, they all have to pass QC before shipping). We expect Naked frames early May and painted frames 2-3 weeks after. If we can speed this up at all we will, but we would rather be conservative with this estimate and not disappoint further.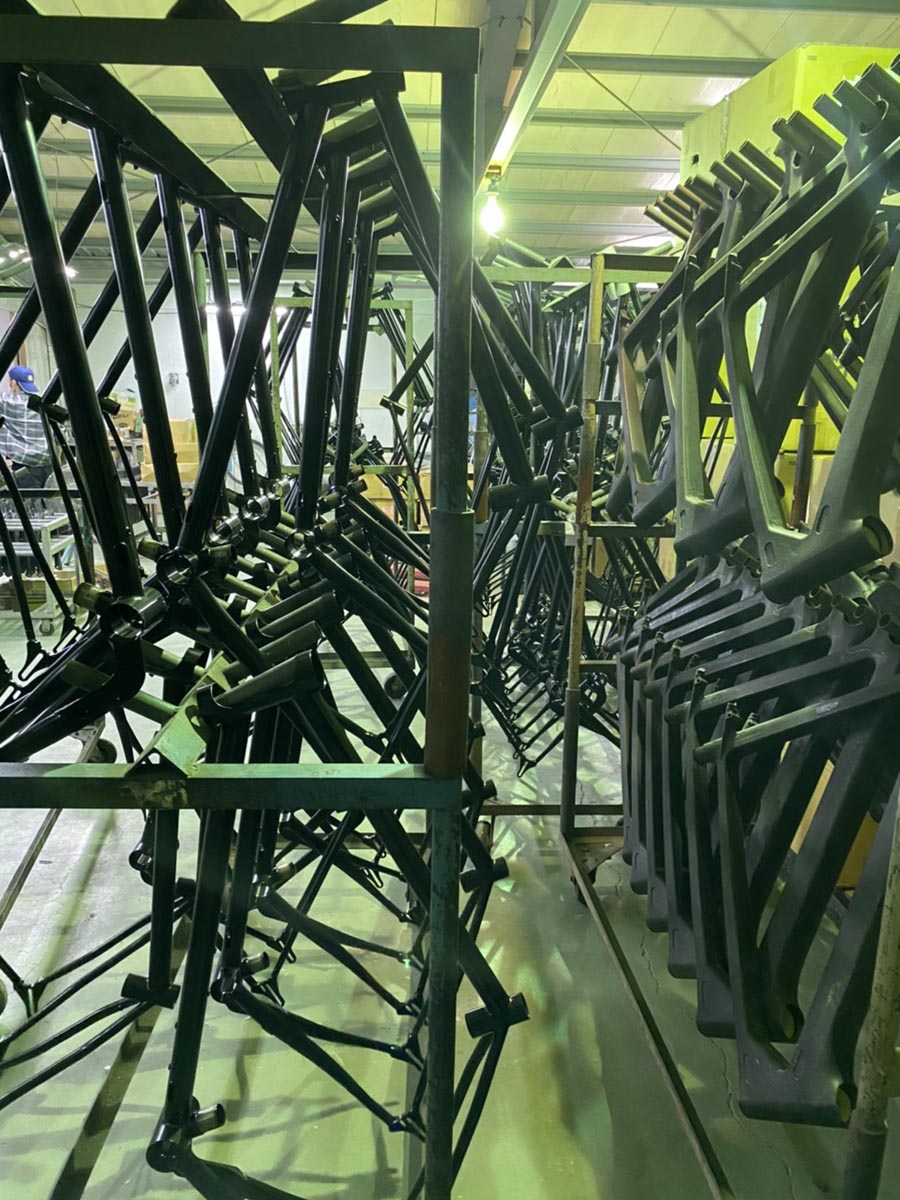 Sporks 1.2 and 3.0
Sporks are delayed for the same reason the Traildonkey frames are: The finishing step is delayed in gridlock. We expect our first retail Sporks for 2021 to arrive by April 15th.
A general notice on bike parts in 2021
As I mentioned earlier, the entire bike industry is affected by gridlock in 2021. We've been warning people about this situation on social media since December, and the gridlock continues to worsen. As this relates to your own planning, please do think ahead as it relates to what bikes / parts you think you will need on 2021. This doesn't only impact new bikes. If you break a derailleur in 2021 you may not be able to easily or inexpensively find a replacement. Plan on doing more repairing and maintenance to keep the bike you already own running for all of the adventures you want to take on this year. Here at Rodeo we used to be a company that bought parts when a bike was ordered because each bike we built is built to order, not prebuilt. But this year we are narrowing the range of builds we offer and trying harder to source more of those parts towards bikes that have yet to be ordered this year. Our team here has been incredible at locating and purchasing parts this year. Many times when we can't find parts for a build we have already sold we go to the retail market and pay full retail price which dramatically reduces profit on any given bike. We're willing to take that hit to ship the bike we promised. We've also upgraded a number of bikes this year with better parts for the same cost because the low cost segment of the market is more impacted than the more expensive segment of the market. Again this hurts our margin on any given bike but we're happy to do it to keep our promises in any way we can.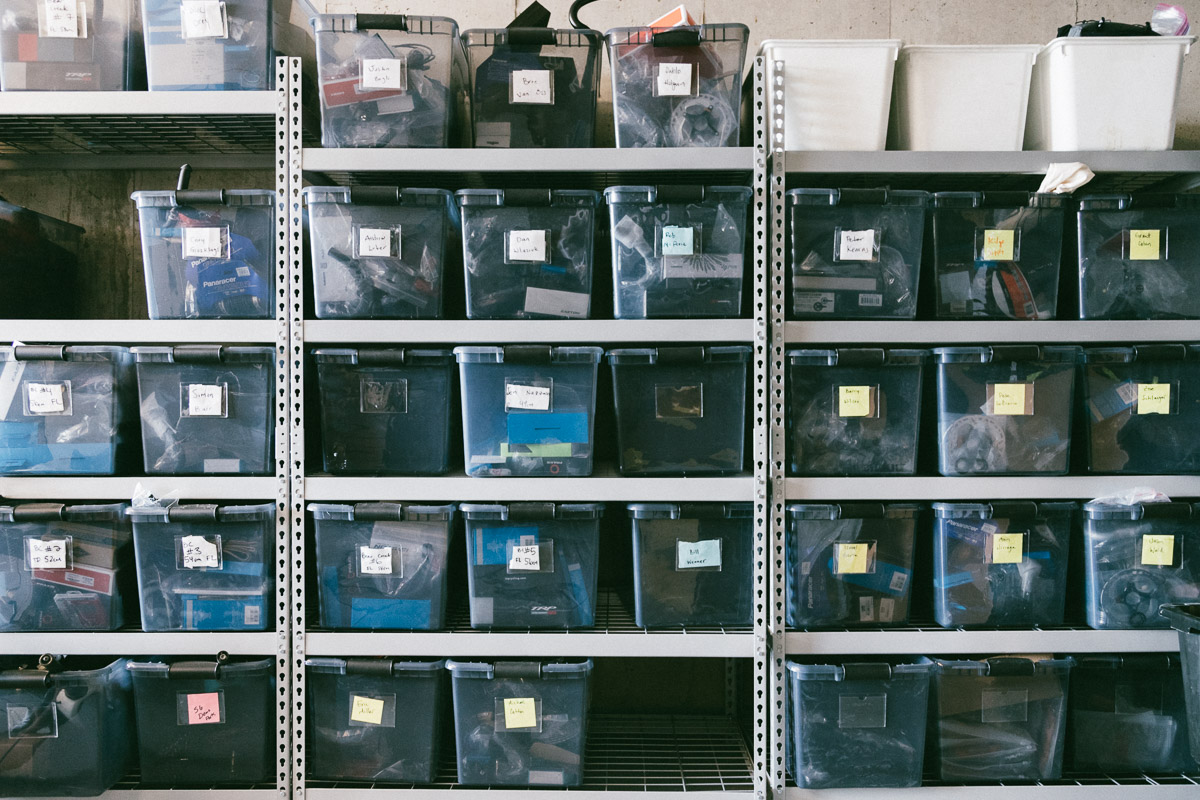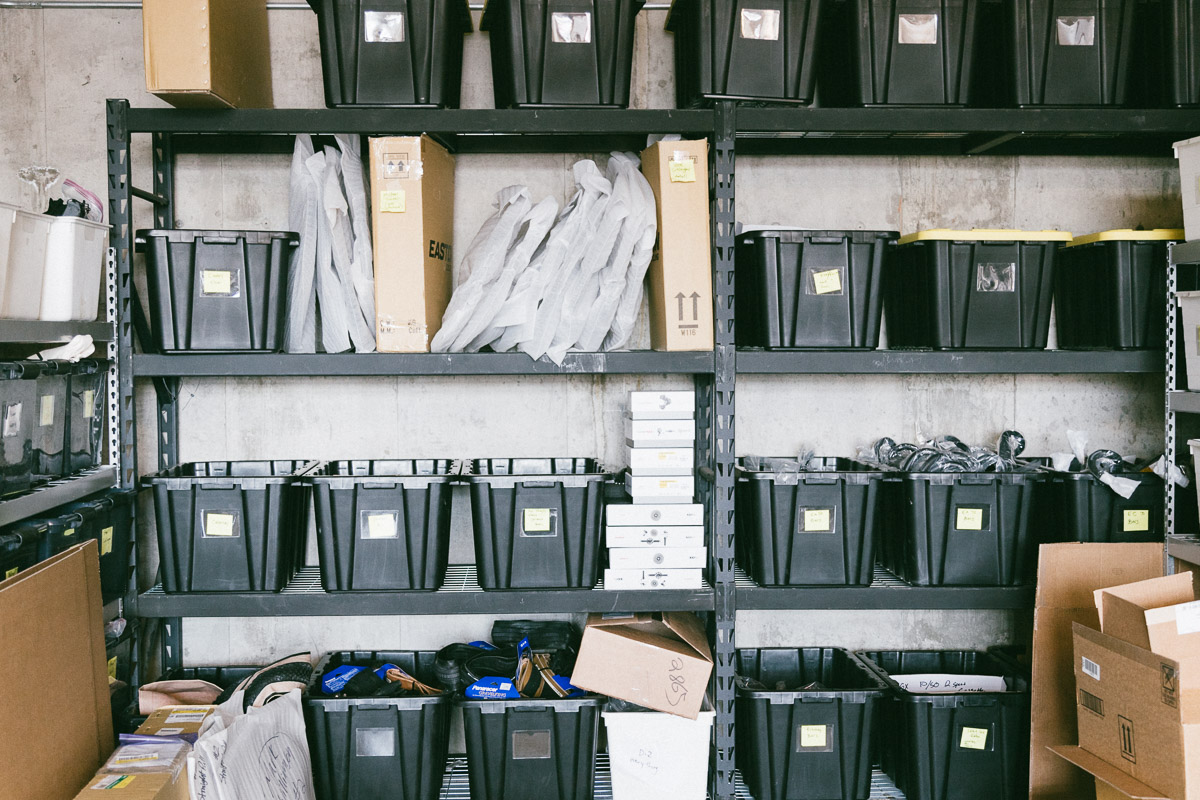 Will there be more delays?
I think it is fair for anyone reading this to ask "why should we believe any of these new delivery timelines?"
That is a great question and it deserves an honest answer. The closer a frame or fork gets to being complete, the fewer factors potentially exist that could delay it. If there are 10 steps to make a frame and only 2 steps remain then the odds of delay are much lower than they were with 10 steps. But it is absolutely possible that those 2 remaining steps could still be delayed. Nothing is 100% certain until framesets are on the ground at our facility here in Denver. But my job here isn't to be a rosy optimist, it is to give careful guidance to trusting customers. How would I feel if I were in your shoes? Would I want someone to give me fake good news or false cause for optimism? No I would not. With that in mind I'm trying to be as transparent as possible with where we are at and what we expect next.
If you've read this far, I owe you thanks. If you've got a bike on order, I owe you even more thanks. If we've let you down, I owe you an apology.
If you want to chew me out and tell me how disappointed you are, or maybe if you have words of encouragement, feel free to get in touch. We are all incredibly busy here and I have an infinite number of things to do, but nothing is more important to me than our supporters, so any of you that need my personal help may email me at steve@rodeo-labs.com. If you don't need my personal help, please continue to communicate with whoever you've been in contact with about your exact build and any concerns you have.
On behalf of Soren, Drew, Isaac, Jenn, and Sheldon, we all thank you for your continued support. It keeps this company running and allows us to keep doing this for a living. I still 100% believe that 2021 is going to be a great year. I could not be more excited about how far Rodeo has come in 7 years and how far we can still go as we grow in the years to come.
Stephen Fitzgerald / Founder + CEO