Text and Photography by Matt DeViney
GoPro Photography by Stephen Fitzgerald
It seems as though I have joined a cycling team of sorts. As in, a "bicycle racing team". So, here's the thing; I don't think "racing sucks" (Surly), or that riding your bike with a Garmin requires you to adhere to some set of (still unpublished) rules, but I do think training through mountain landscapes in order to go the fastest in circles around an abandoned business park is weird. I will never view mountains as "resistance training", and I will never be the guy opting to ride outdoors instead of on the rollers solely to avoid rickets and scurvy brought on by a vitamin D deficiency. That said, I love the sport, and I would wet myself with excitement (unlike in a triathlon) were I able to spend a brief moment of my life in a(n assuredly doomed) breakaway. It would be fun, just to say I did, but that's low on the list of reasons I ride a bike.
I mention all of this because, not being hellbent on racing, the idea of joining a cycling team was naturally not in the fore. This was, of course, before Stephen Fitzgerald dropped the magical two-word phrase "adventure squad" with regard to riding bikes as a part of Rodeo Adventure Labs.
Wait, "adventure squad?!" So we can all win at fun? Day-long sojourns into the high country in fits of bicycular shamanism, stalking forgotten dirt roads like prey; that's my yoga, church, whatever else people do to feel significant, connected. An excuse to wear really cool cycling kit, meet a bunch of fast people to ride alongside, and feel like I'm a part of something; those are all little perks. Assuming that any successful squad needs some direction, I offered to plan grandiose adventure routes for the team.
The Route: http://app.strava.com/routes/250646
Having ridden in the mountains all winter during gaps between snowstorms, it wasn't until April that consistently tolerable weather allowed for something like this to be scheduled. Spring arrived seemingly overnight, warming and drying the dirt roads on which I had set my sights. After a week of Spring weather, despite potential 2:00 PM high country thunderstorms looming in the forecast, we went for it.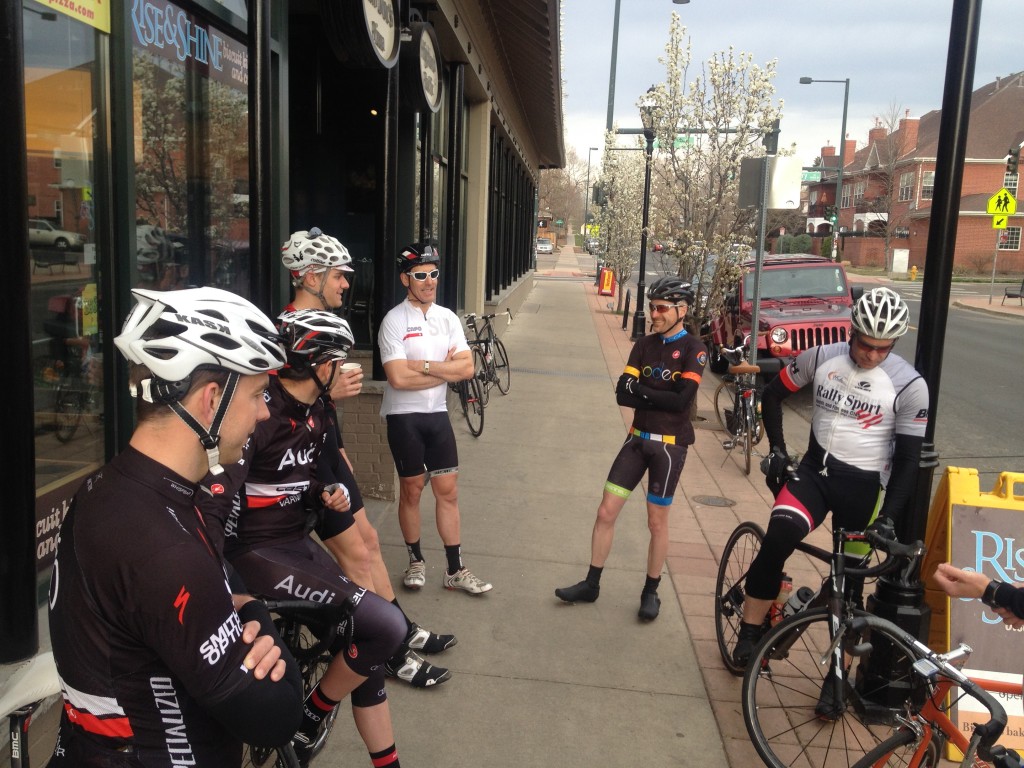 We met at Rise & Shine Biscuits in Denver because location, location, location, and bacon cinnamon roll biscuits, and coffee, and because the staff are all rad cyclists. It was good to see a healthy mix of people show up; guys from other teams, guys not from teams, young, not as young, steel bikes, cross bikes, carbonium wonder steeds, and the sort. Clip, clip, beep, beep, and we're rolling.
As is requisite for Denverites, the slog through the 'burbs unraveled at an ever-increasing pace to Golden, because mountains are exciting, and you're always almost there living in Denver. Once on the long, gradual climb up Golden Gate Canyon, the group yo-yoed, but everybody was surprisingly strong for a day-long adventure ride, especially in April. As the guy who knew the route best, I sat on the very back, pretending to make sure nobody took a wrong turn so I could get my butt kicked as gently as possible.
With the legs sufficiently warmed up, the route split violently upward, jetting out of the mellow canyon to the rolling hills of the adjacent high county. As a change of pace and scenery, this short stretch of road is a surreal experience in itself.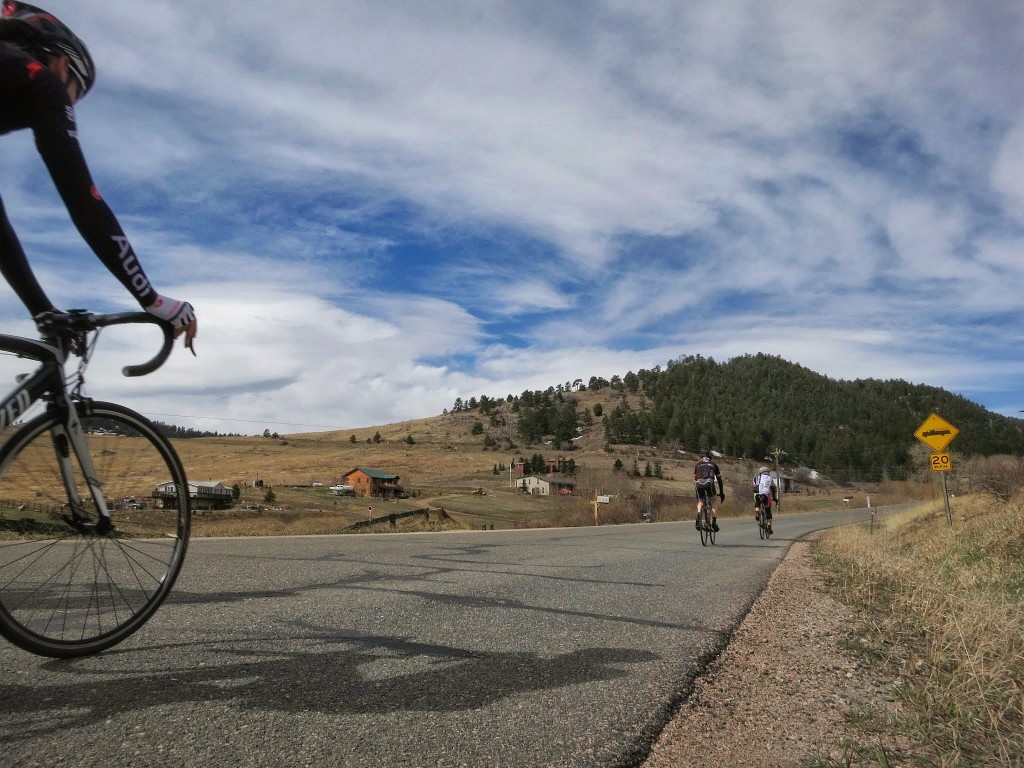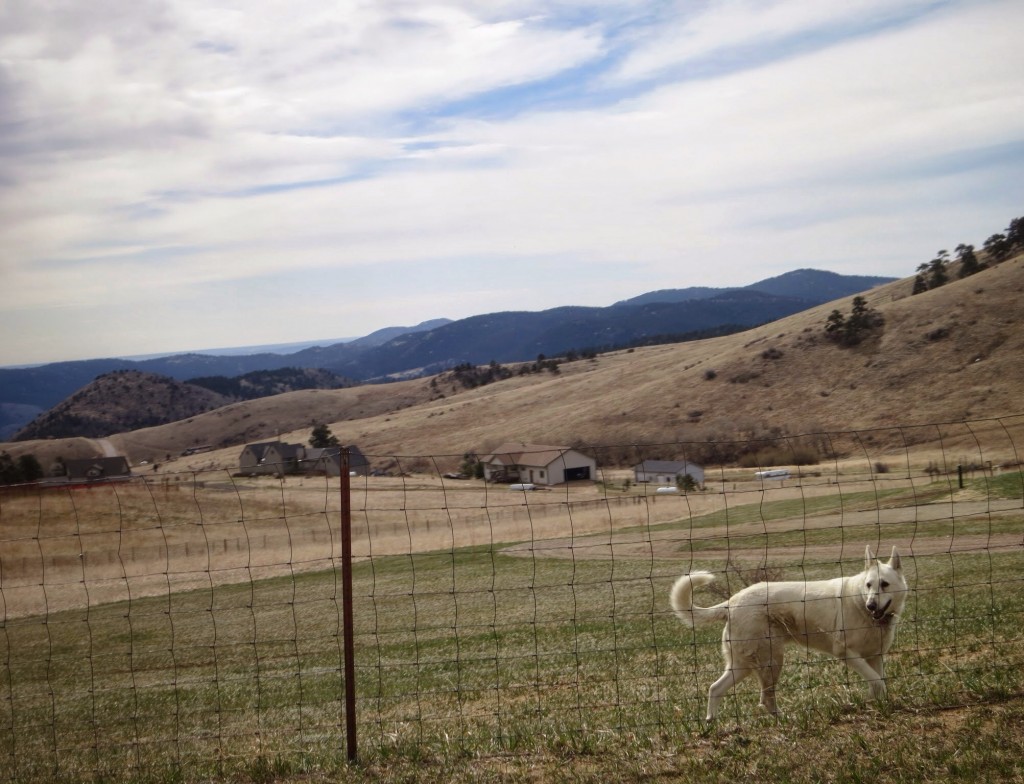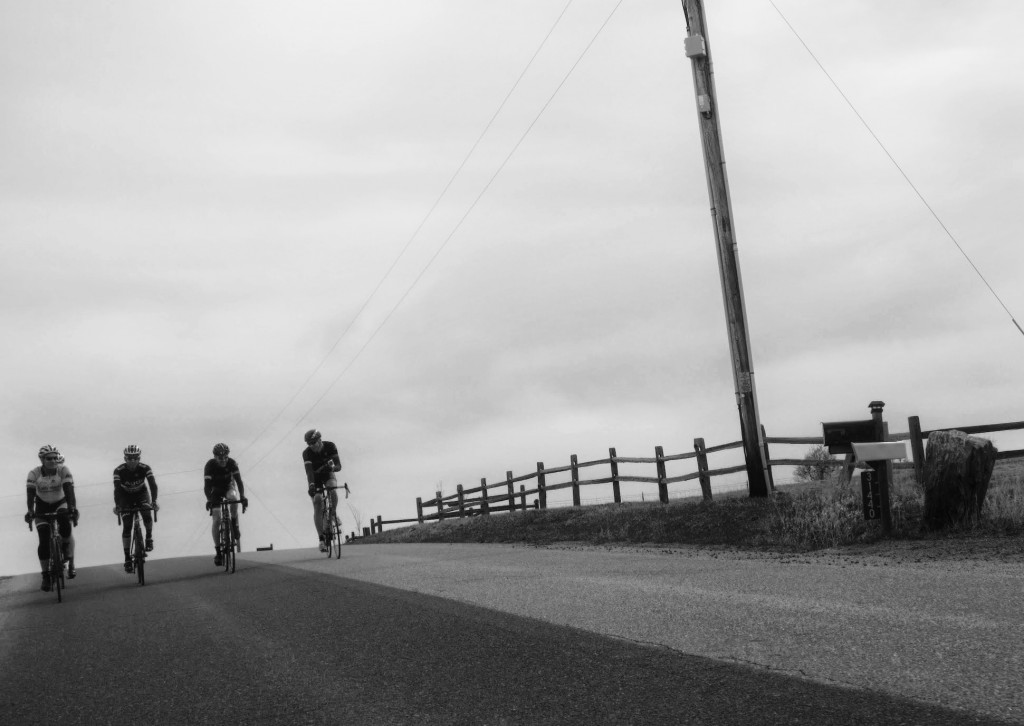 Turning off of Robinson Hill Road, to stay on, curiously, Robinson Hill Road, the dirt begins. Unfortunately, some of the guys had to turn back here, so now they can slap themselves seeing what they missed. The remaining group sauntered upward, winding past overgrown ranches, dilapidated outbuildings, and heaps of charm. The grade increased slightly, and a nice labored conversational pace took hold. Conversation disclosed that a Colorado state crit champ was among us, as well as a road race champ, out here on a Saturday, getting in their dirt intervals.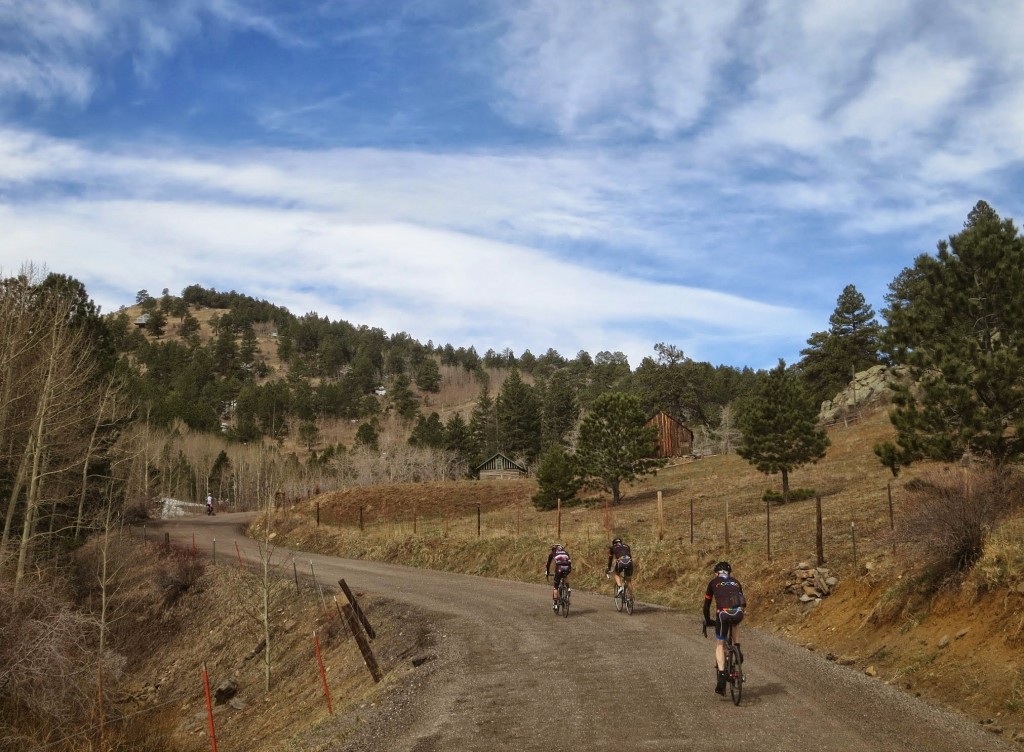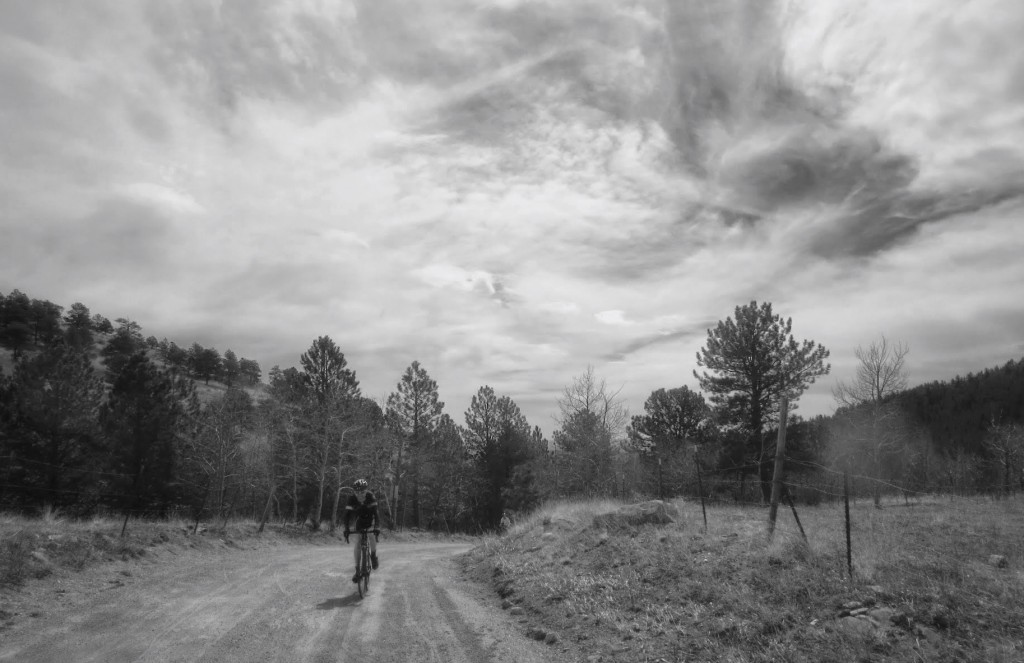 At the end of this sector a viciously steep ramp awaits. At the top, sudden and awe-inspiring views of snow-capped peaks to the south in the 12,000-14,000 foot range. Immediately after, another kicker, with loose, sandy gravel that leaves you stranded in the no-man's land between standing for more power, and sitting to keep your rear tire planted; a classic survival climb. The fact that nobody in our group had to walk it is a serious testament to everyone's ability.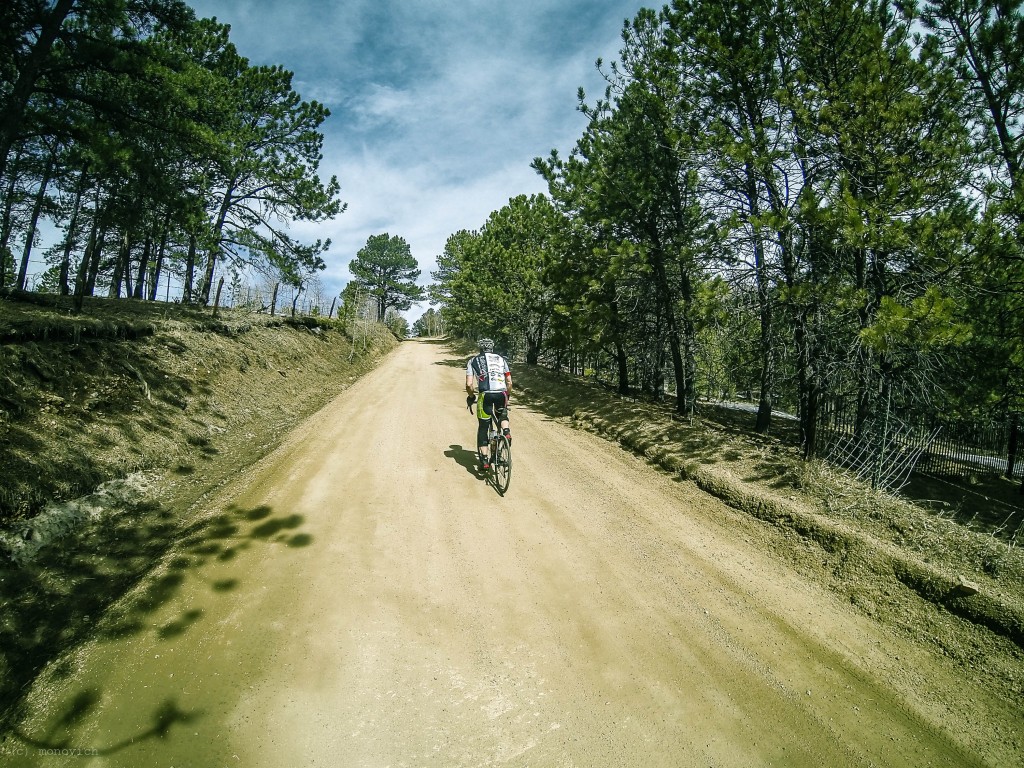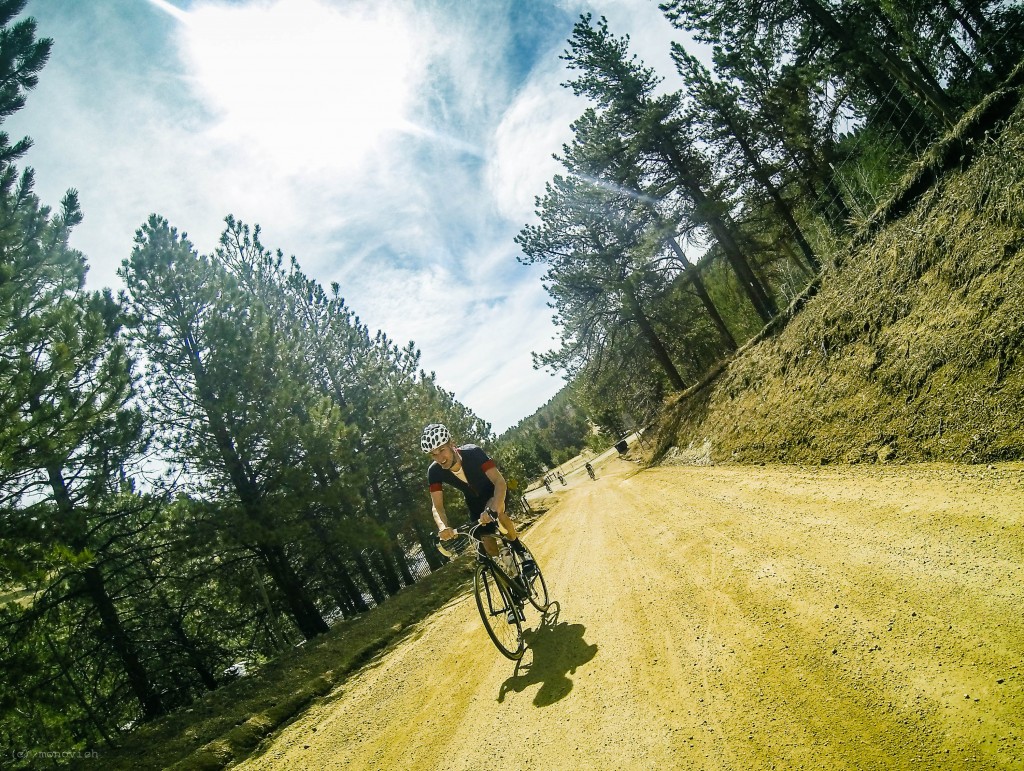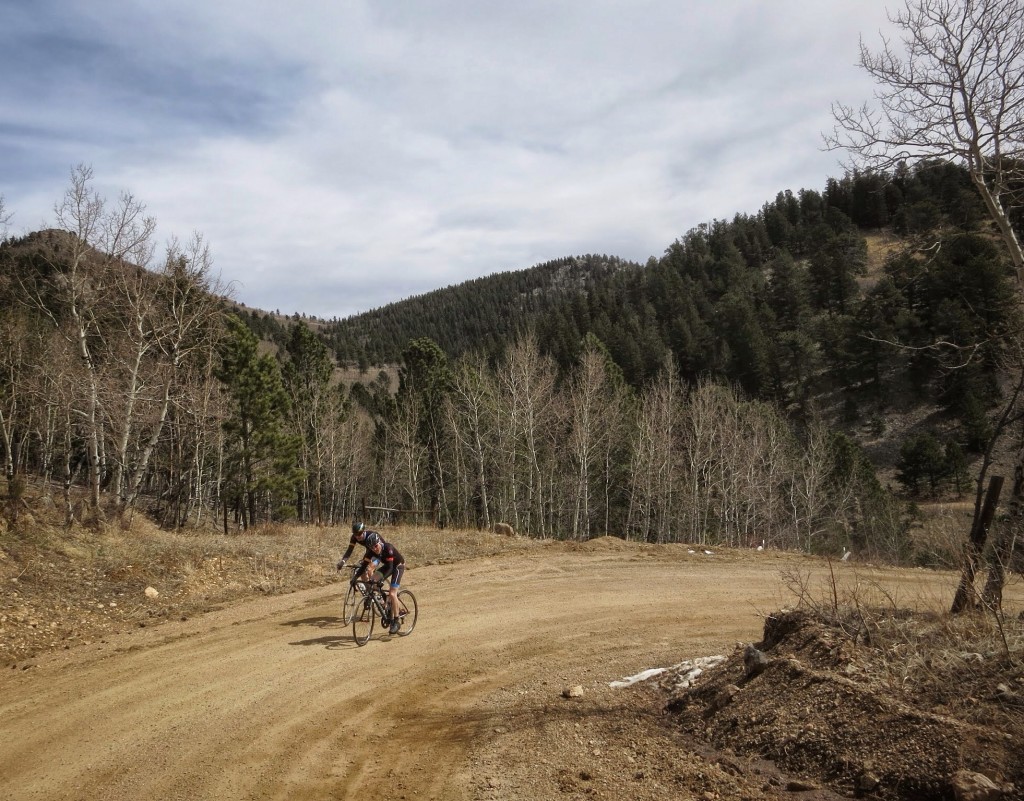 The next few miles simply must be ridden to be fully appreciated. If you can hit this portion in the Fall when the aspens are glowing with fire tones, it will be an unforgettable experience.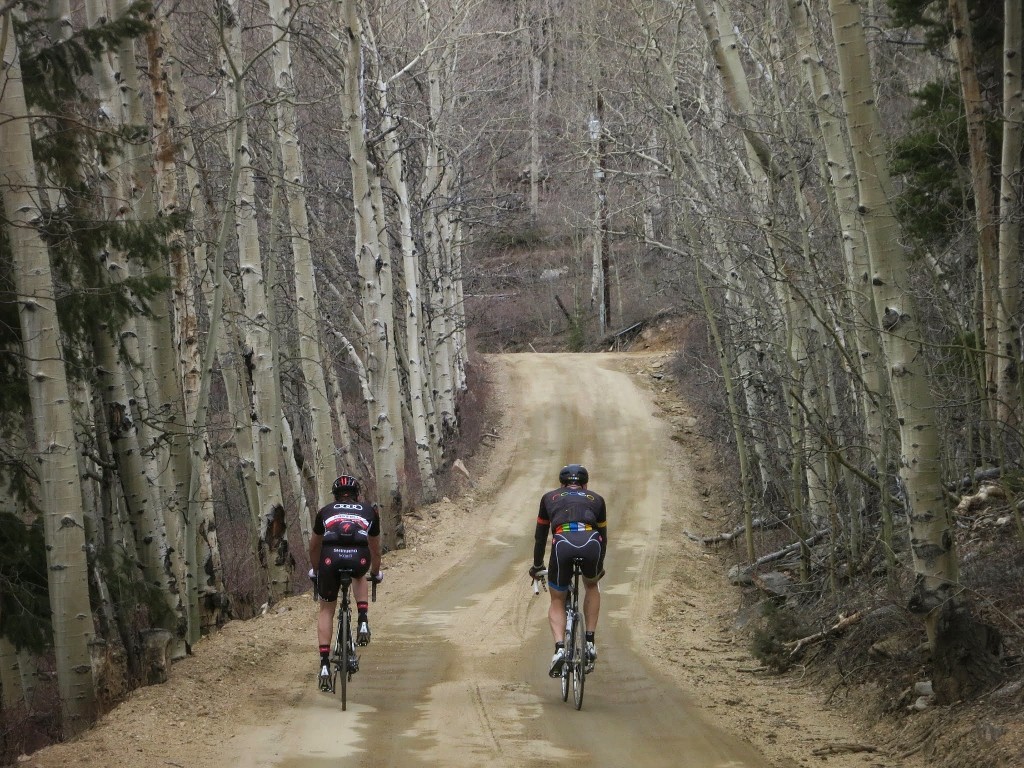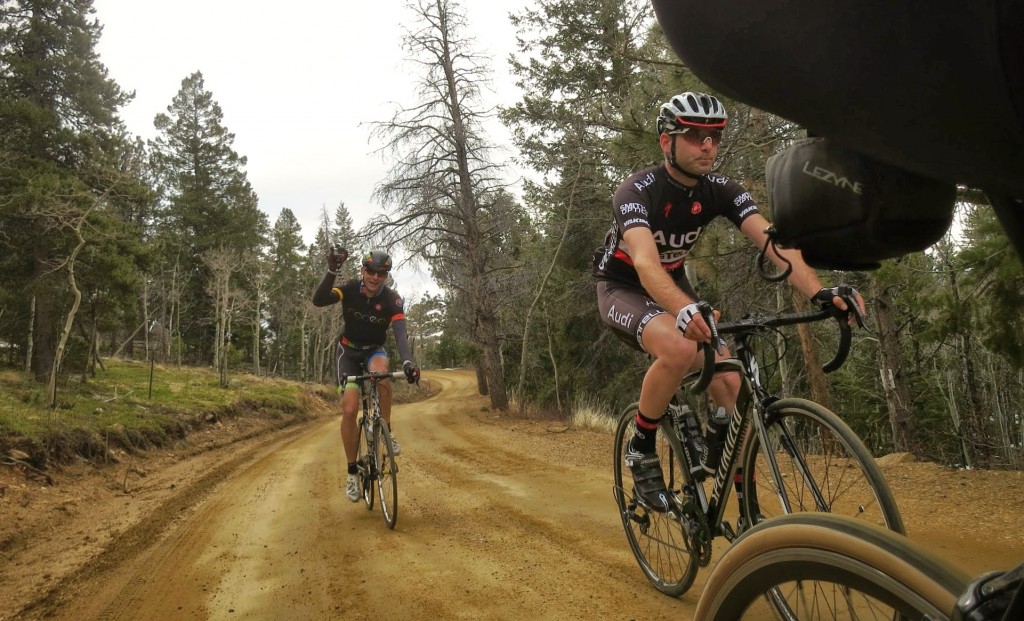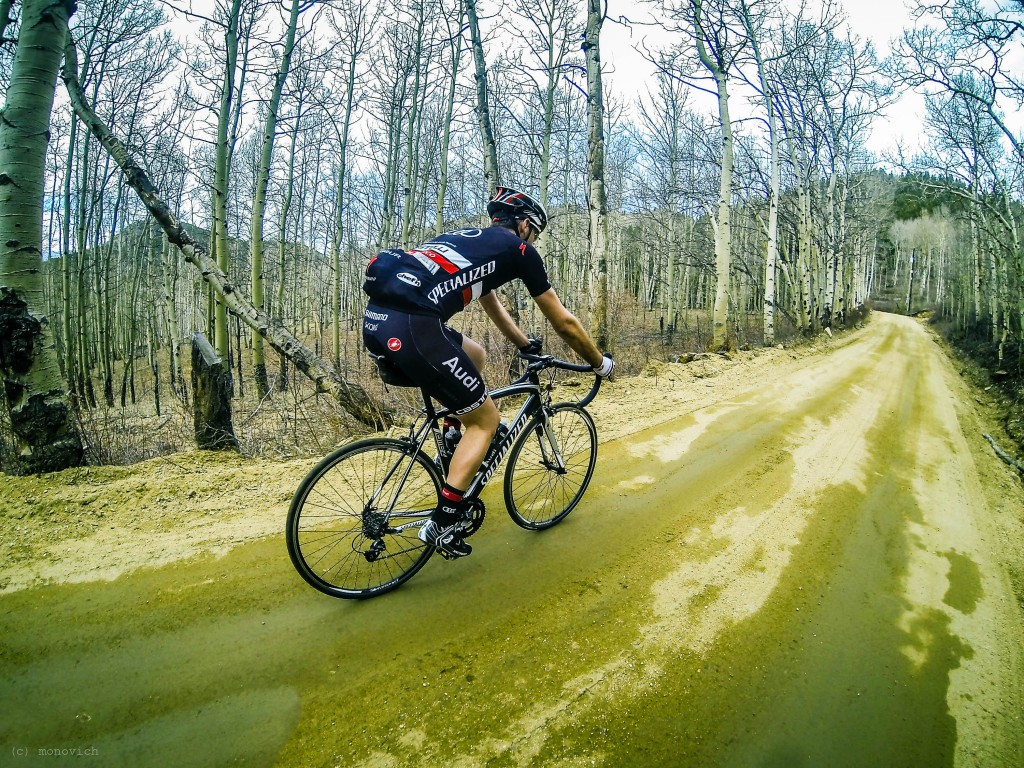 The high point of Robinson Hill Road reaches about 9,100 feet.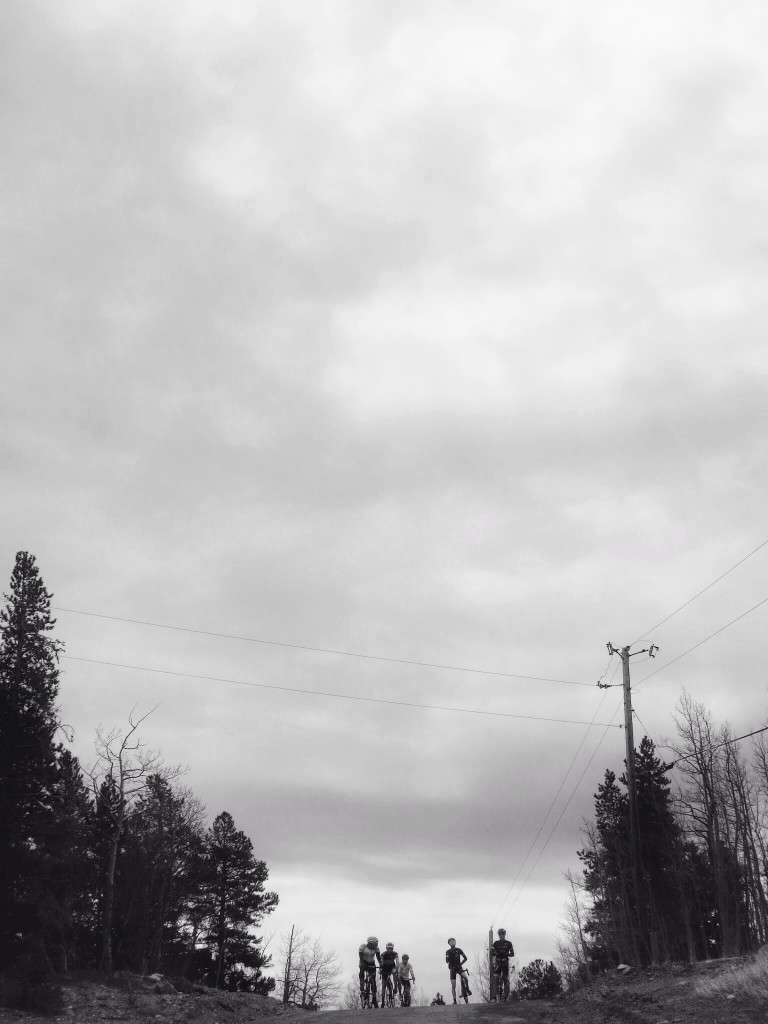 A short, steep descent on dirt (BRAAAP!), another short climb, and a longer dirt descent back to Golden Gate Canyon deposited us just above the Golden Gate Canyon State Park's visitor's center. After stopping in for water, everyone whose parents named them Steven or Stephen opted to head back, saving face by returning on the treacherous and swampy Drew Hill Road.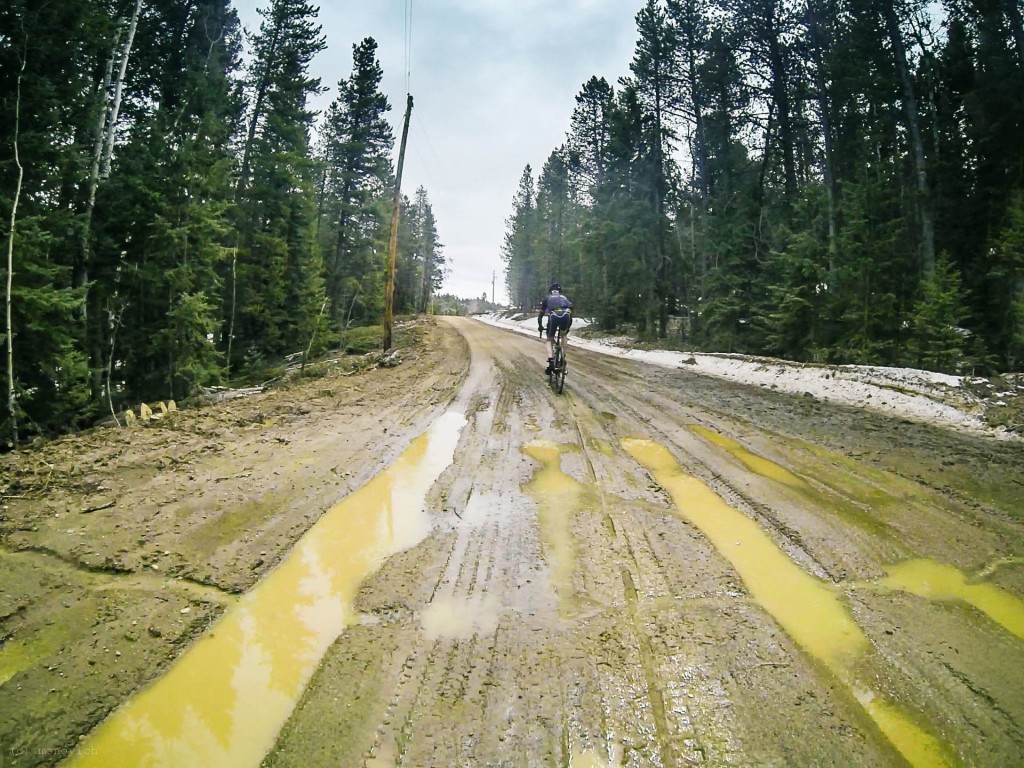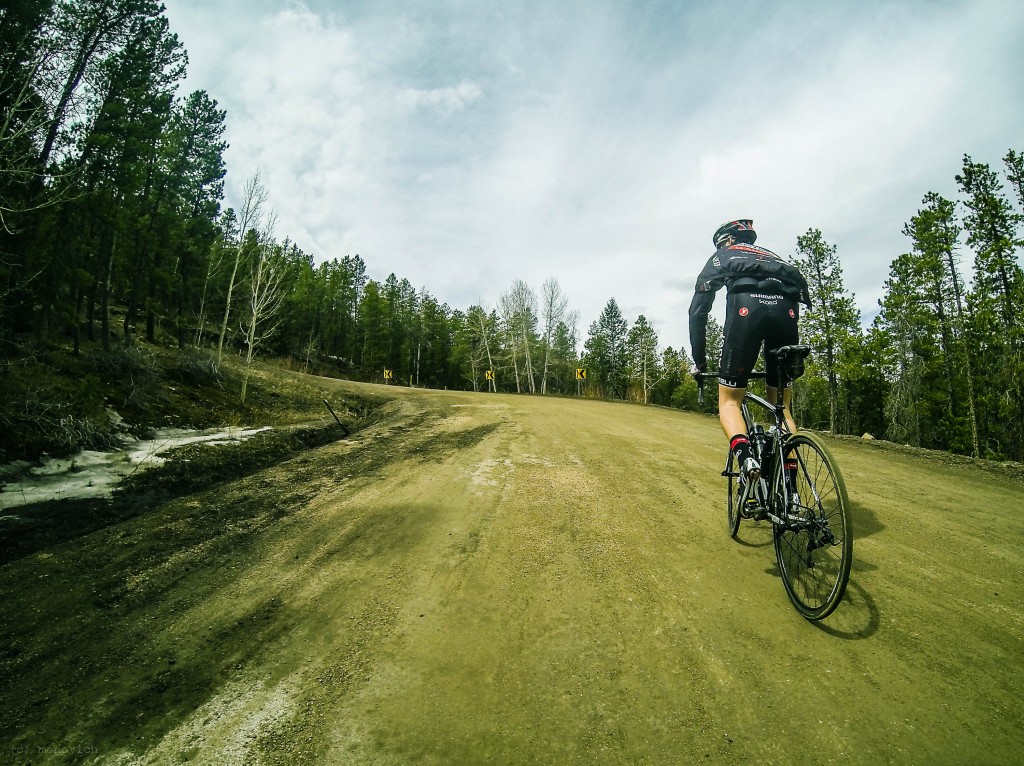 Harvey, Patrick, and I continued on to the infamous Mountain Base Road, which is closed to cars until Memorial Day. The entrance was gated, but seemingly open to bikes, evidenced by the fact that none of the park employees working on or around the road yelled at us. Of course, any road with warning signs in regard to the steepness of its gradients is asking to be ridden.
After some light-headed bonkiness on my part, we decided to roll down Peak-to-Peak Highway to get some "real food" from a cyclo-diner, which is a term that I just made up for a gas station in a remote, scenic area. What would typically be considered shame-eating occurred, and we all felt brand new.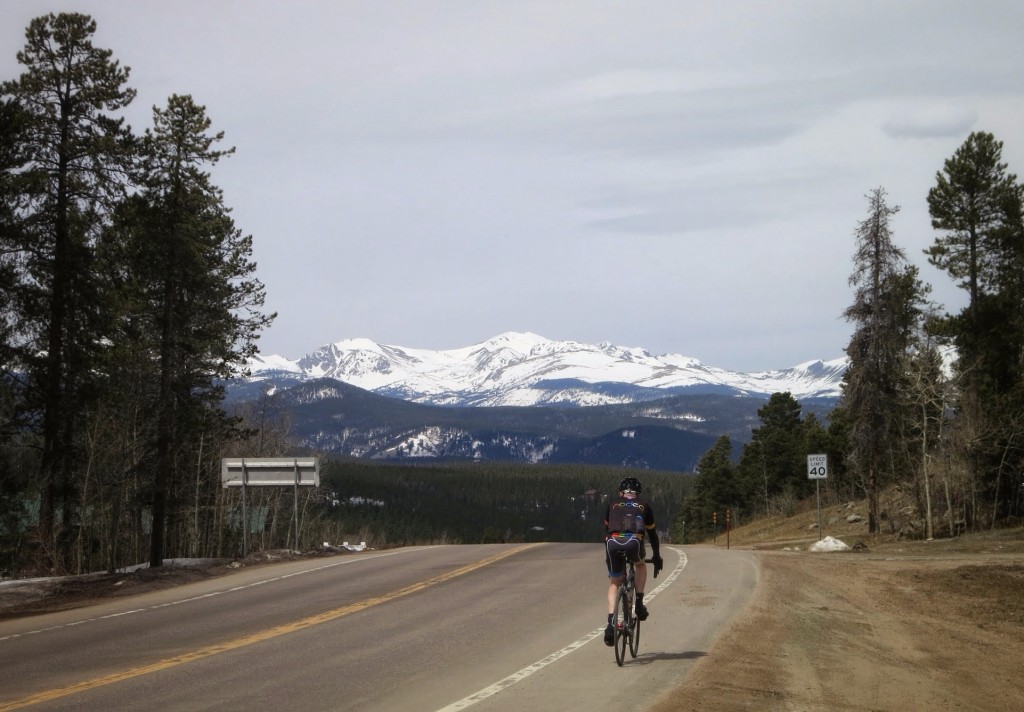 With bad idea clouds due north, we decided to head northeast, which took the edge off of our stupidity nicely, without killing the adventure stoke. This DNF'd us from the official route, but allowed Gap Road to fill in, which I had shamefully never ridden. Presumably, Gap Road draws its namesake from its traversal of the gap between Tremont Mountain and Thorodin Mountain. If not, it does now because it's on the internet. This traversal makes for pretty epic scenery, and the literal high point of the day, at about 9,450 feet.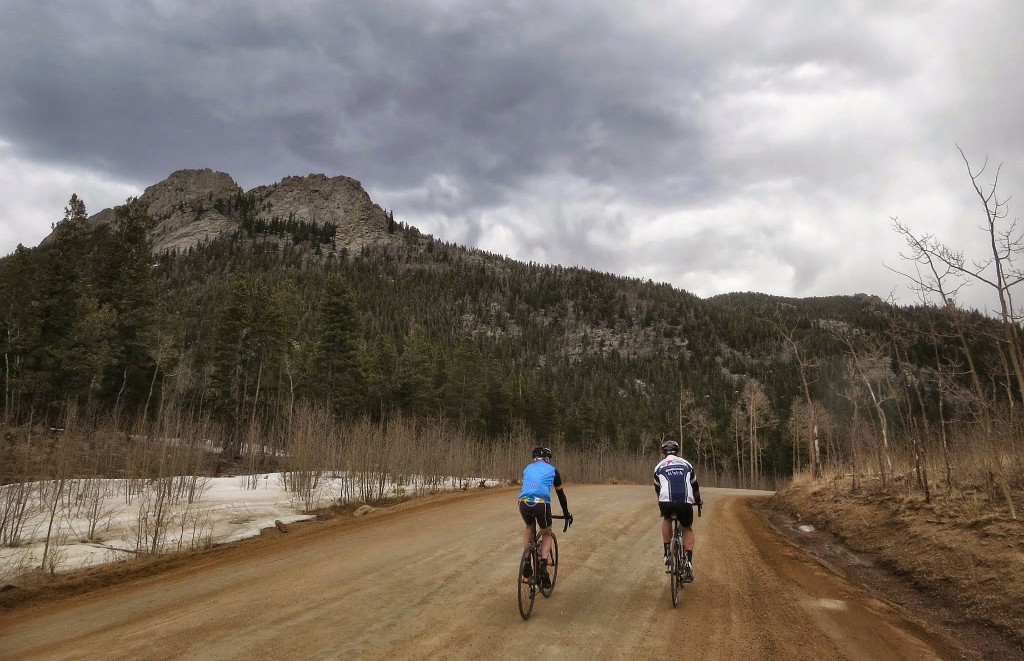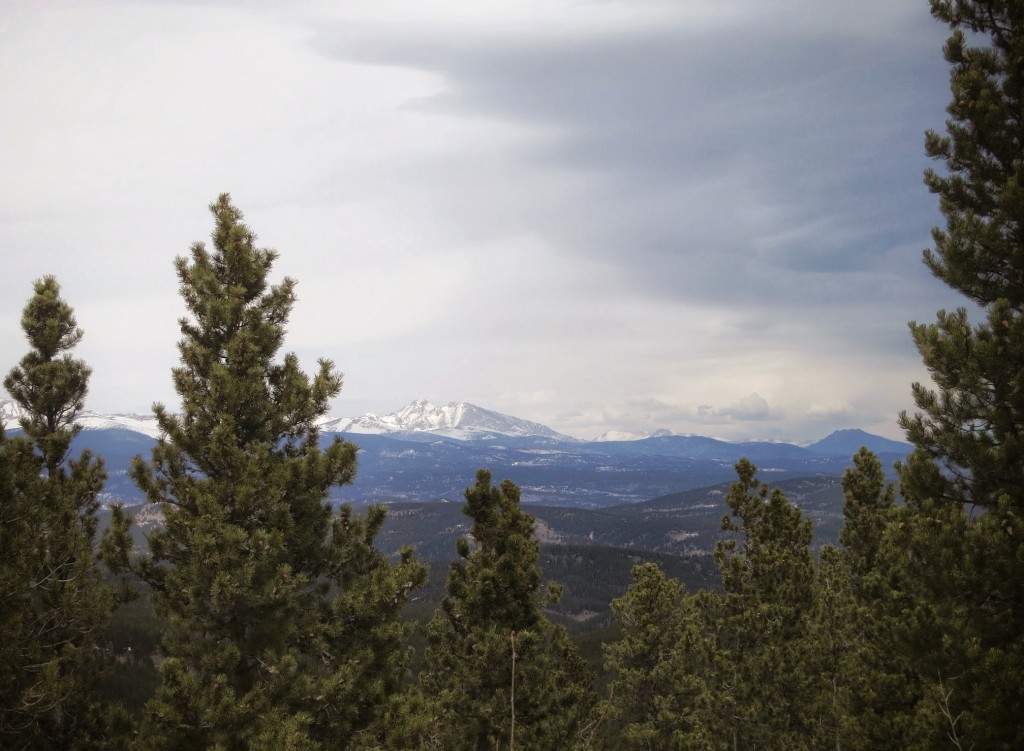 At this point, a car happened.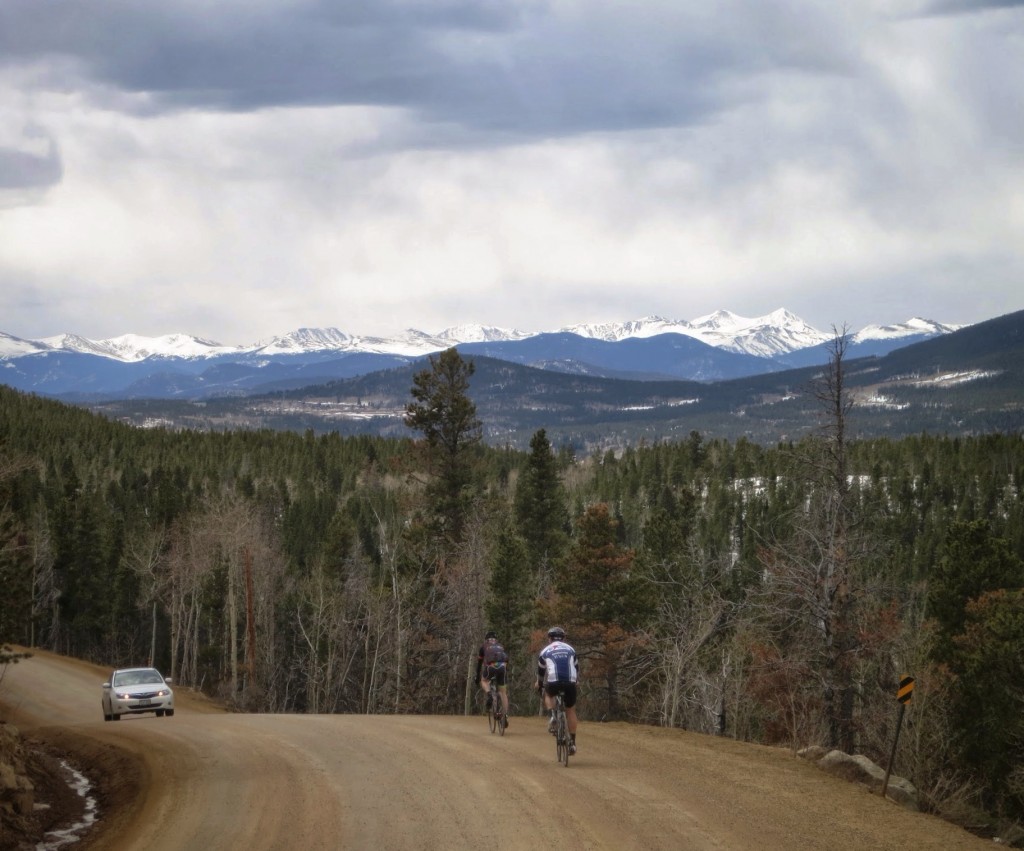 I then, as gravity's favorite, led the charge down the mountain. The big payback; a half-hour descent.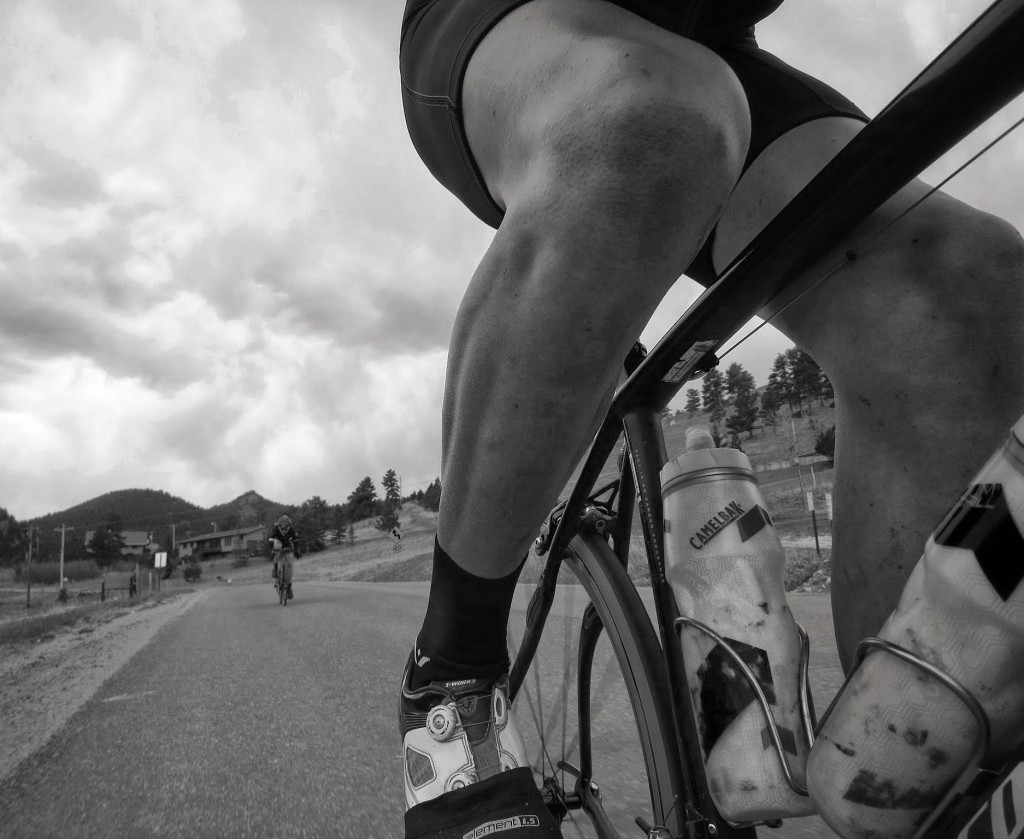 After much descending, regrouping to talk about how gnarly the descending was, and then more descending, we all talked each other into one last little climb, up around the Blue Mountain ridge. I emptied the tank following Patrick and Harvey, knowing that home was 99% downhill. We earned one last amazing view, and then hammered it back to town.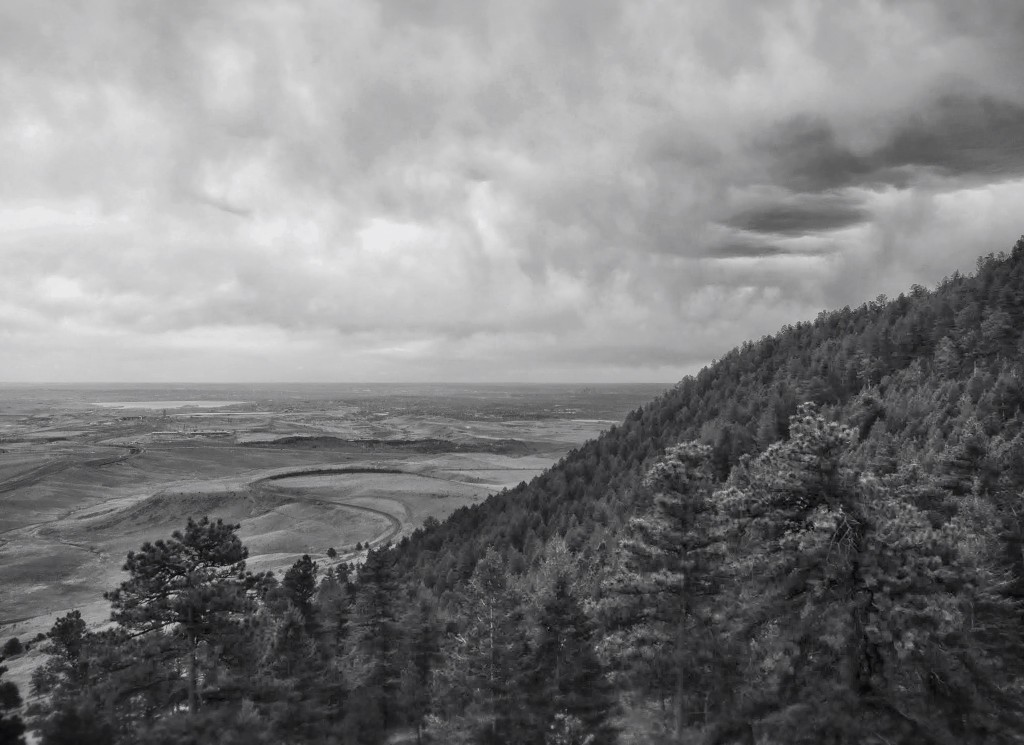 Patrick and Harvey made a century of it, proper consolation for having to cut parts from the route. For me, the distance and elevation gain were healthy numbers – not PRs – but the effort was more consistently strong for the length than I would ever do solo. Putting in a respectable level of intensity and time into the legs was made so much easier by the solid company.
Even the successful racer dudes, despite focused training blocks or what-have-you, had a blast rambling over some magnificent dirt roads. Of course, the Rodeo racer dudes are not the type that make me scrunch an eyebrow; quite the contrary. They're making me realize I can eat cake and race bikes too, so the saying does not at all go.
What I'm speculating is that the most intriguing part about riding under the banner of a cycling team – a decidedly atypical, open team – will be to find out that the shoulder-bumping crit champ and the looney bicycle shaman share most of the same reasons for riding. It seems to me that the Rodeo way is to tip a "chapeau" to both of them.
The Route That Actually Happened:
Matt: http://app.strava.com/activities/129584943
Patrick: http://app.strava.com/activities/129608221
Harvey: http://app.strava.com/activities/129613047
Stay tuned to Rodeo Labs via social media to get in on the next ride in the monthly Rodeo Rally Series!
Links
http://instagram.com/rodeo_labs
http://instagram.com/mattdeviney
Rodeo on Facebook: https://www.facebook.com/groups/rodeolabs/
Rodeo on Strava: http://app.strava.com/clubs/rodeo