I experienced a wide range of emotions after standing on the podium at Unbound. Climbing up there and fulfilling a long journey of hard work and sacrifice filled me with elation. However, it also left me with a lingering question of "what's next?" The following four days were mostly filled with snacking and sleeping as I basked in achieving my biggest goal of the year, only touching the bike to clean it.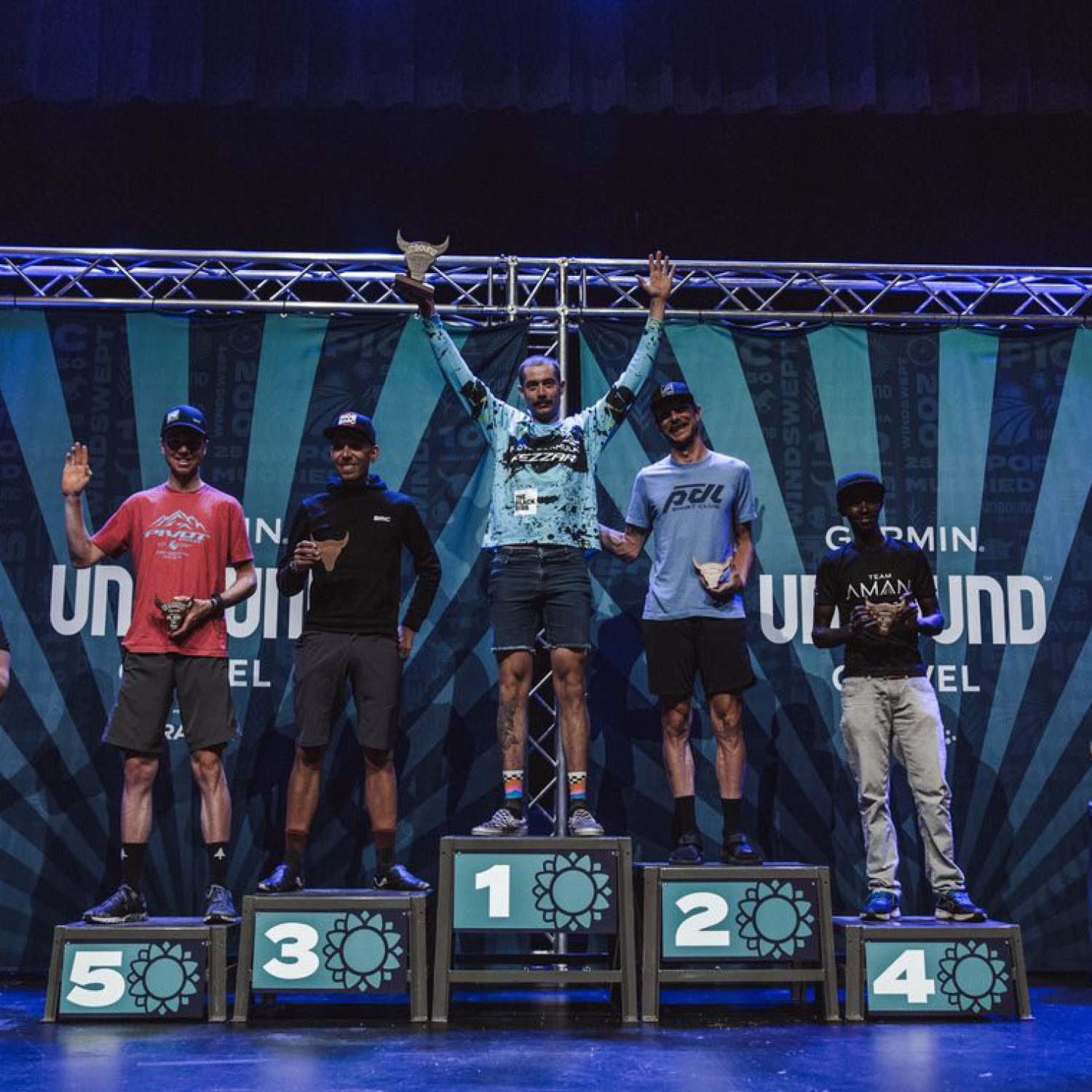 Unbound XL Podium 2023 – Photo Courtesy of Unbound Gravel / Linda Guerrette
The 354 mile race itself left me with strange numbness and muscle tightness, which I resolved through a couple of dry needling sessions. After Unbound, I had about 3 weeks to prepare for another goal: winning at Robidoux Rendezvous in Gering, Nebraska. This would be my third time participating in this race, which aligns well with my strengths. In my first year, I came in second to Grant Koontz, and I emerged victorious last year. However, this year's Robidoux would be different due to a new $23,000 prize purse, attracting a lot of talent in both the men's and women's fields. Additionally, the race would serve as recon for the first-ever USAC gravel national championship, also taking place in Gering this year.
Robidoux Rendezvous – Gering, Nebraska
Unfortunately, the Rendezvous was canceled this year due to the town being hit by four tornadoes the night before the race. While I understand the challenges faced by the locals affected by the storm, I couldn't help but feel disappointed when I learned about the cancellation. The race represented a personal setback for me, as I had dedicated considerable time, effort, and financial resources to compete at this level. The $5,000 first-place prize would have provided much-needed support for my racing aspirations. Furthermore, I was eagerly looking forward to the opportunity to compete against incredibly talented individuals, an experience that is often hard to come by in smaller fields. Engaging in head-to-head competition fosters growth and development, allowing me to refine my racing skills and strategy.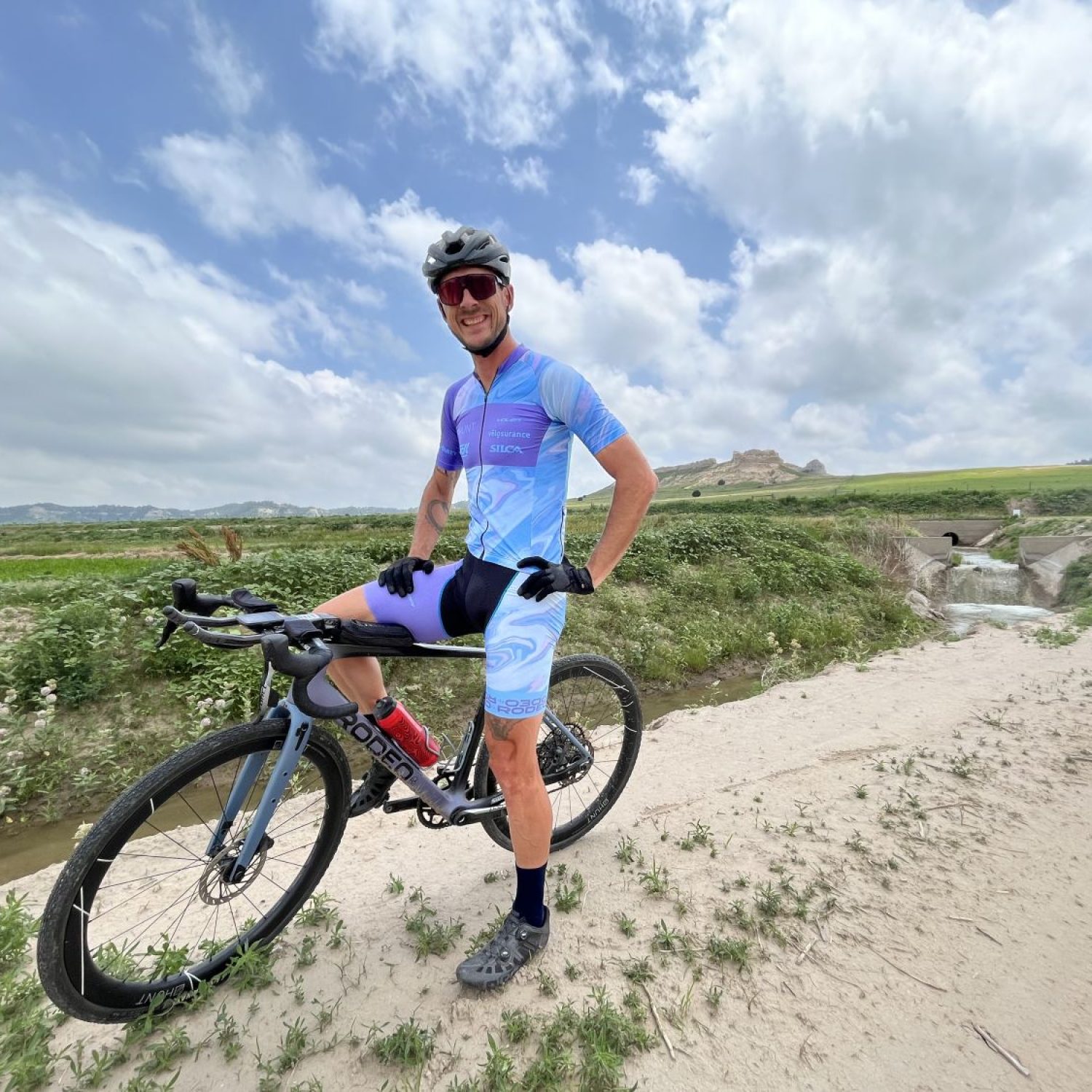 Ready to rip in ole Gering, Nebraska. The sandy ditch roads are actually a blast.
Additionally, I had conflicting thoughts about attending two other events that weekend: The Oregon Trail Gravel Grinder and the Highlands Gravel Classic. In 2021, I participated in the Oregon Trail Gravel Grinder, a 5-day point-to-point stage race that felt like adult bike camp. One of the coolest racing experiences I've ever had. The Highlands Gravel Classic was a UCI qualifier in Arkansas for the UCI Gravel World Championships. However, achieving a top 3 position at Gravel Nationals in September would also qualify me for the World Championships.
Nevertheless, maintaining perspective and balance is crucial. I fully comprehend the gravity of the situation faced by the Scottsbluff/Gering community and hold space for their experiences. While my disappointment is real, it is essential to acknowledge the bigger picture and extend empathy to those who have been significantly impacted.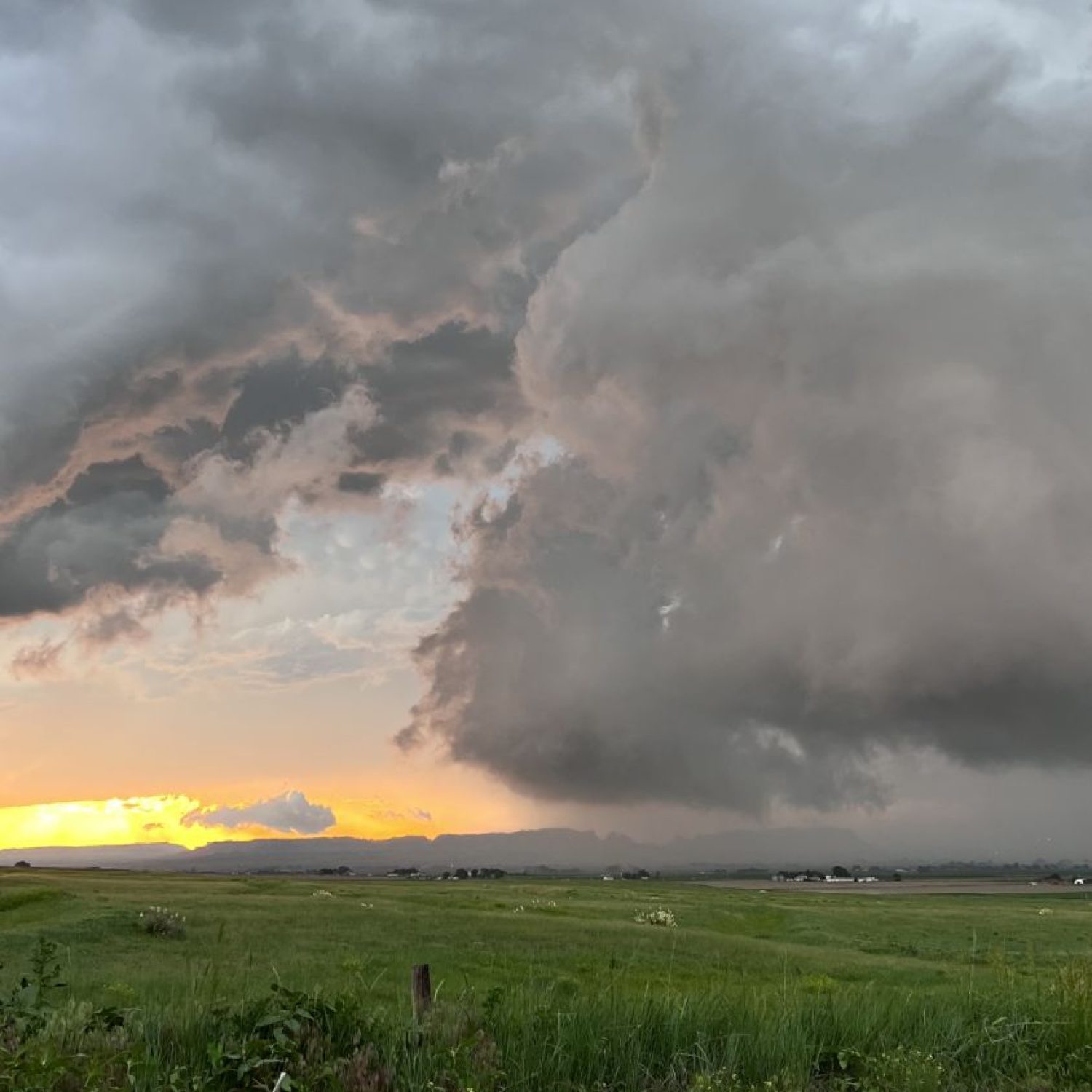 The whole night was filled with tornado sirens and warnings blaring on our phones.
KowTown Gravel – Kremmling, Colorado
As soon as I returned home, I promptly registered for the inaugural Kowtown Gravel in Kremmling, Colorado, just south of Steamboat Springs. I didn't want to let my hard-earned fitness go to waste. Unfortunately, three miles into the race, my computer informed me that my shifter battery had died. It felt like I was living in the Truman Show. At the first aid station, I took a chance and asked for a 2032 button battery, and luckily someone had one in their toolbox. Swapping that battery felt like an eternity, taking four and a half minutes. Over the next hour, I fought my way back to the front of the race, eventually joining a group of three riders, with one solo rider up the road at an unknown distance. Our group had good dynamics, with fair pulls and consideration for everyone, but it eventually splintered, leaving me chasing solo. I struggled to gauge the distance to the next rider ahead, so I imagined every blurry figure in front of me (since our course overlapped with the shorter courses) until it actually became true. In the final blocks coming into town, I came incredibly close to the winner. It was truly one of the most challenging efforts I've ever exerted. If you have the chance, I highly recommend checking out Kowtown next year. The route was thrilling, and the people in Kremmling were ecstatic to have cyclists take an interest in the event.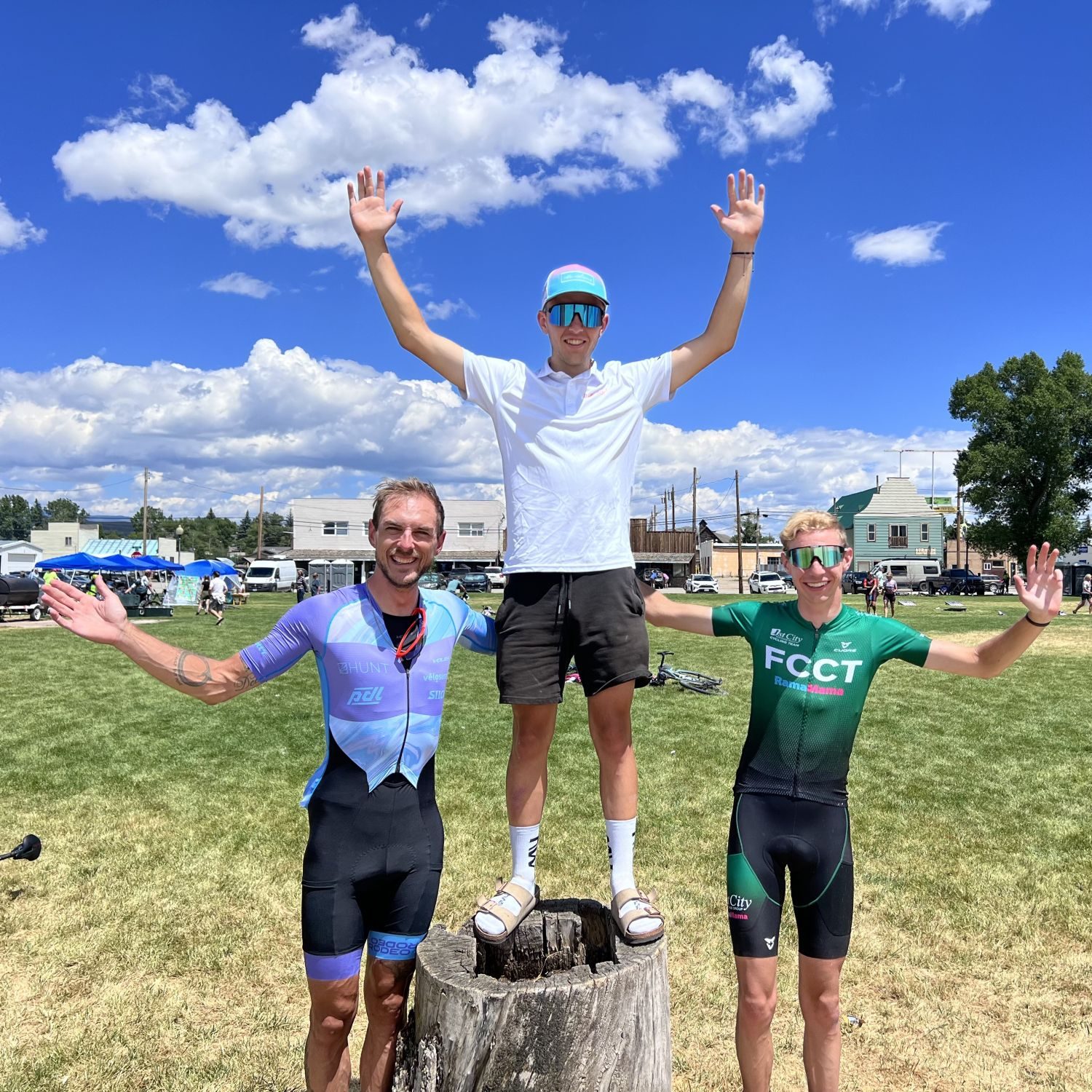 Makeshift podium at KowTown Gravel. We had to find a "teammate stand in" for 3rd place.
The remainder of the season includes the following races:
FoCo Fondo in Fort Collins, CO on July 21
SBT GRVL in Steamboat Springs, CO on August 20
Gravel Nationals in Gering, NE on September 9
The Rad in Trinidad, CO on September 30
Big Sugar in Bentonville, AR on October 21
If you're reading this and planning to attend any of these events, feel free to send me a DM on Instagram. I would love to meet up for a ride, grab a beer, or discuss all things bikes and racing!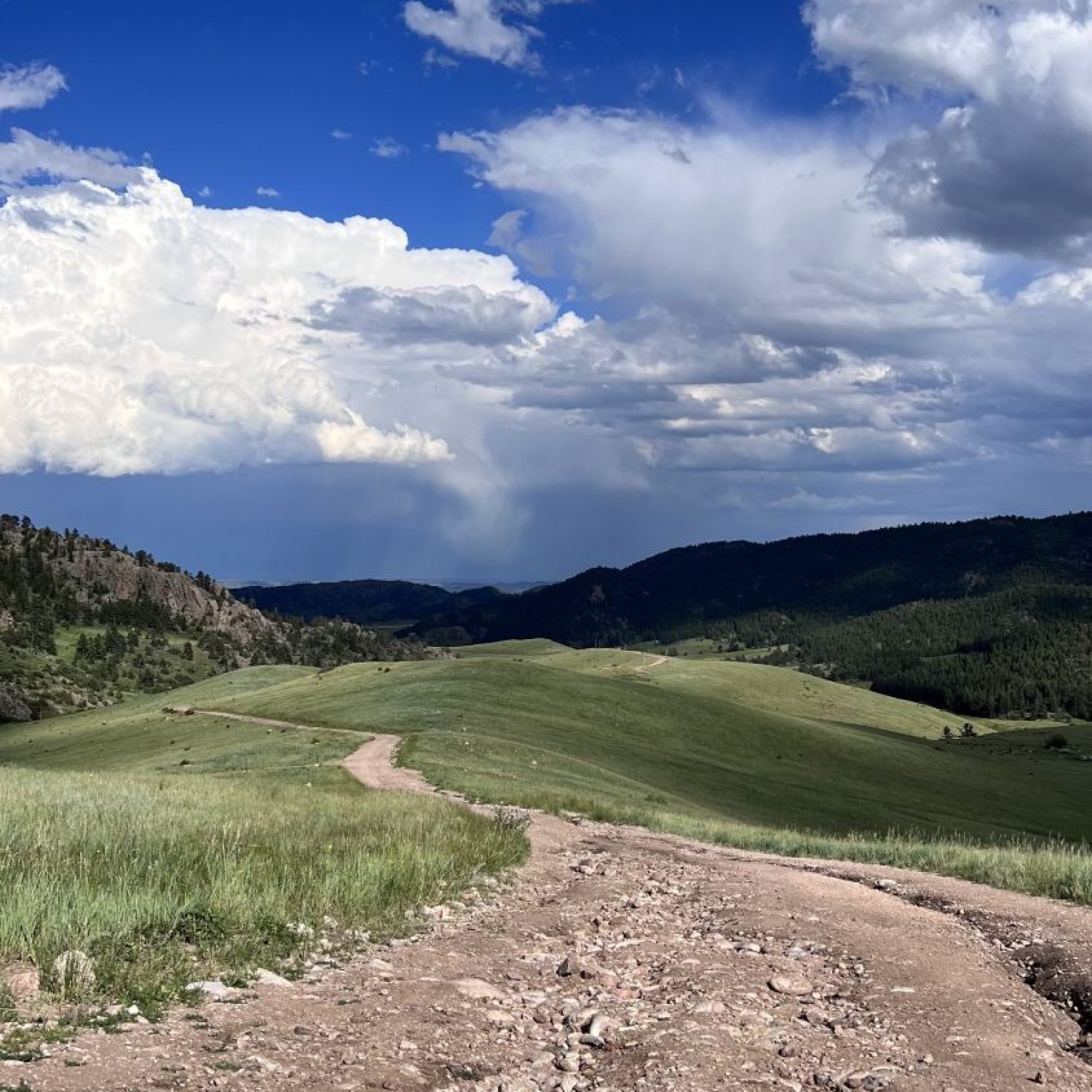 Rowdy rain ruts out Red Feathers north of Fort Collins on the FoCo Fondo Triple Dog Dare course.