Photos by Brett Rindt, Patrick Charles, Peder Horner, Nick Gilroy, and Stephen Fitzgerald
Fall is in the air in Colorado. The leaves are putting on their yearly show as they turn from green to gold to fiery red before drifting away on gusts of wind. If you live in this state you wait for this time of year with anticipation. Maybe you feel the morning air getting more crisp by the day. Maybe you've noticed that the tomatoes in your garden have stopped turning from green to red. Whatever the case, you know that the window to catch nature's leaf peeping display is small, only a few weeks at most. The Rodeo crew decided to organize a last minute rally to coincide with the season. Many of us had seen an obscure gravel road heading due east into unknown hills off of Highway 285, and it was decided that we would create a route exploring this wild section of Colorado that had hitherto not been explored by any of us. It didn't hurt that said road plunged straight into rich bouquets of red and yellow aspen, and beneath those bouquets waited trails and roads carpeted in gold and ripe for exploring.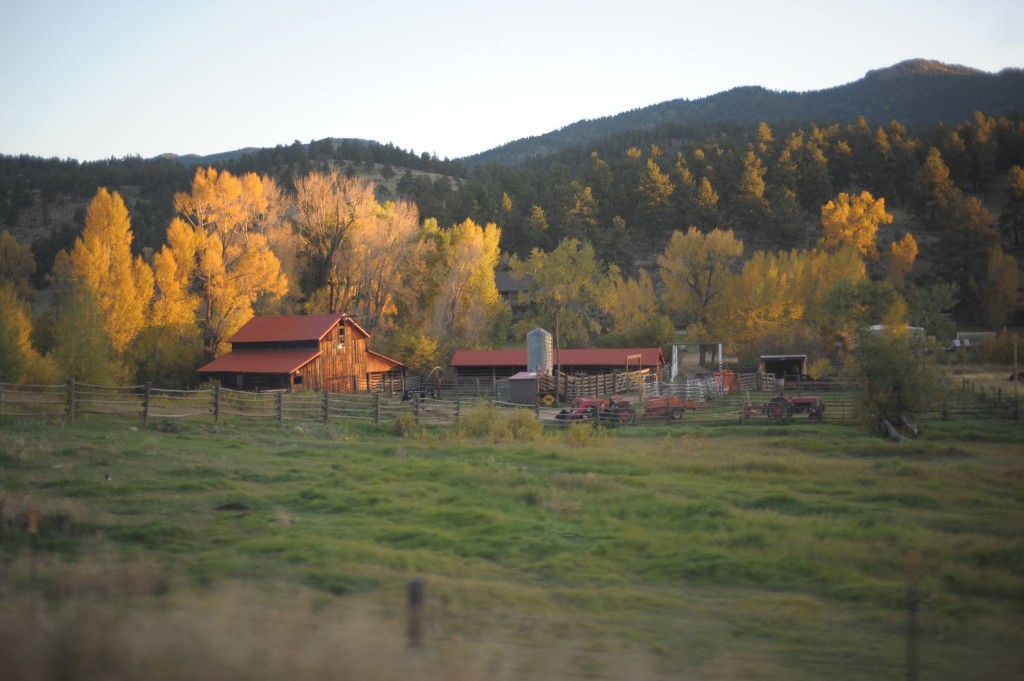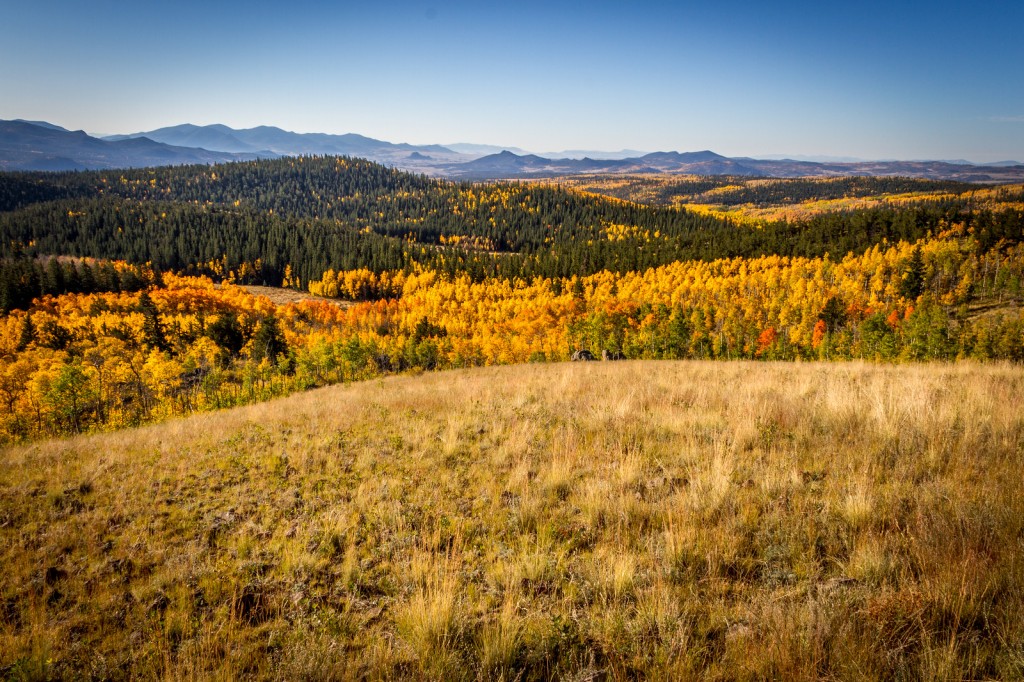 Our route was set to start at Kenosha Pass. We would begin the ride through fourteen miles of Colorado Trail singletrack before dropping onto dirt roads for thirty miles of relaxed gravel grinding. The final push would see us meeting up with five miles of Hwy 285 for a quick final climb back to our starting point. Strava estimated that our route was fifty total miles with 2,444 feet of elevation guide. Unlike previous Rallys, this ride was not intended to be a death grind, instead we were simply in for a more measured day of non-epic pedaling. Or so we thought.
We arrived at Kenosha just as the sun was peaking over the mountain tops. It was breathtaking to see it sweep slowly across the landscape and light up the trees grove by grove. The air was crisp but not as cold as it could be at 10,000 feet in late September in Colorado. The stoke was high, the woots were already escaping as we layered up and prepared for what we knew would be a banner day for the crew.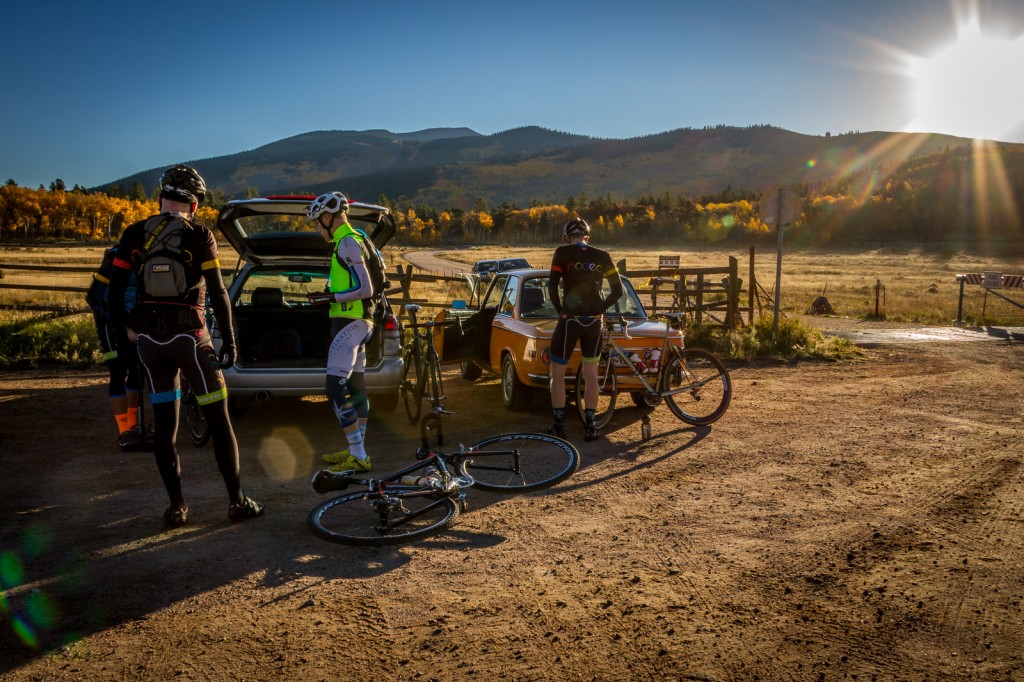 Although the ride invite had specified MTB or Cyclocross bikes as suited to the course, not a single person brought a MTB. Everyone chose the skinny tire cousin of the MTB and Road bike as their steed of choice. Our gear selection could not have been more diverse though, and is listed here for posterity:
Patrick Charles: Kona Jake CX bike. Canti brakes. 34mm clinchers.
Brett Rindt: Trek CX Bike. Canti brakes. 33mm clinchers.
Peder Horner: Speedvagen CX bike. Canti Brakes. Dugast Flying Doctor 33mm tubulars.
Nick Gilroy: Ridley single speed conversion CX bike. 34mm clinchers.
Stephen Fitzgerald: Traildonkey CX bike, 40mm WTB Nano /w tubeless clinchers.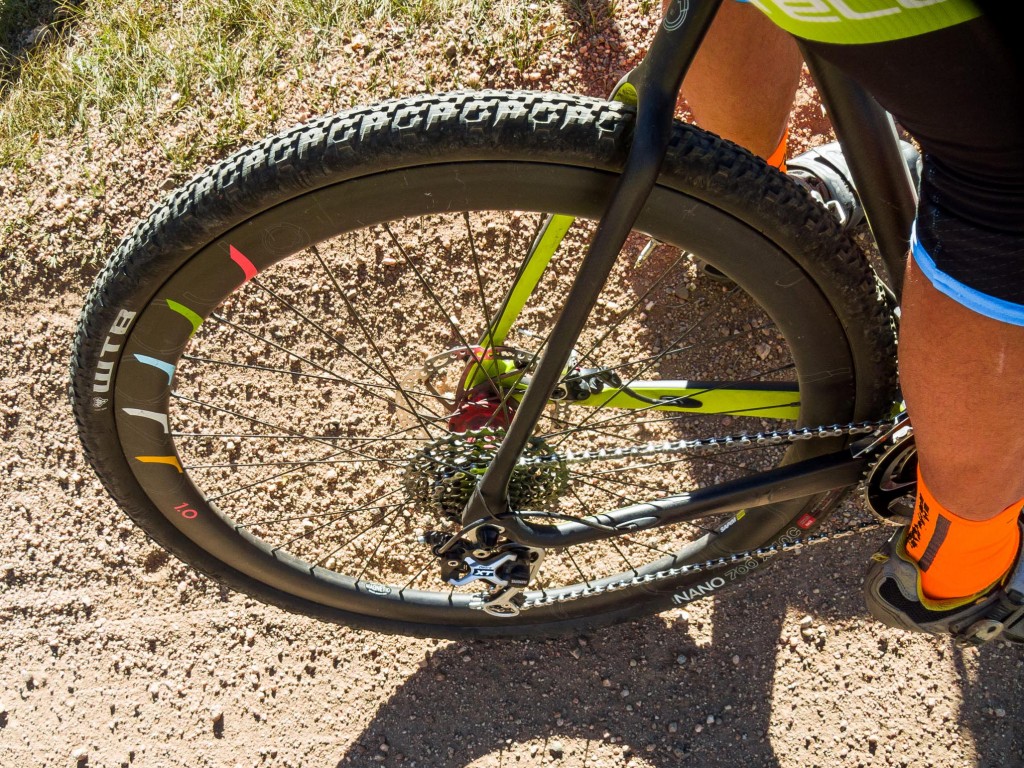 Our gear was all over the map, but there wasn't any doubt that everyone in the group was up to the day's challenges. Layers on, cameras loaded, bottles and bladders full, we clicked into our pedals and set off into the sunrise. Even though we were all excited for the beauty that awaited us on the trail, nothing prepared us for actually riding through it on the most perfect day that nature could dish up.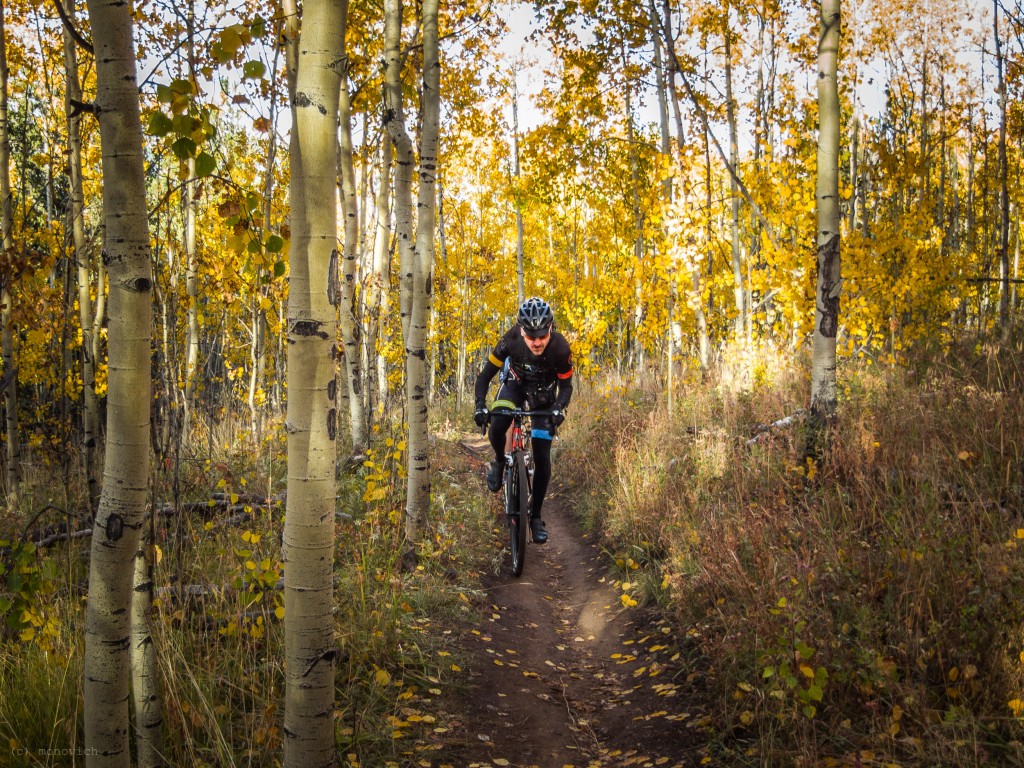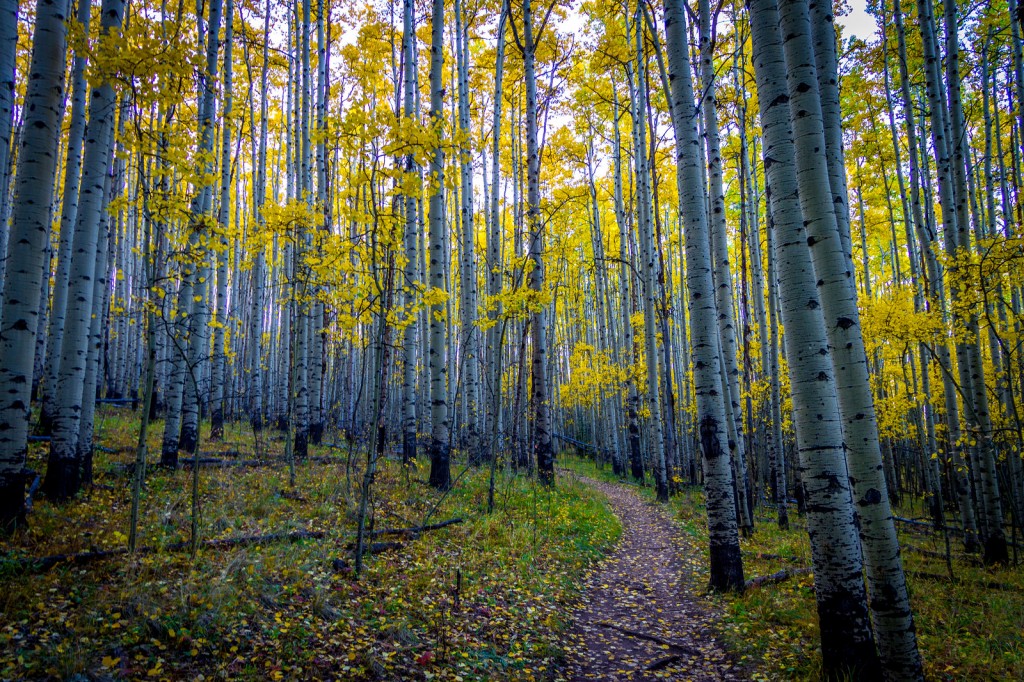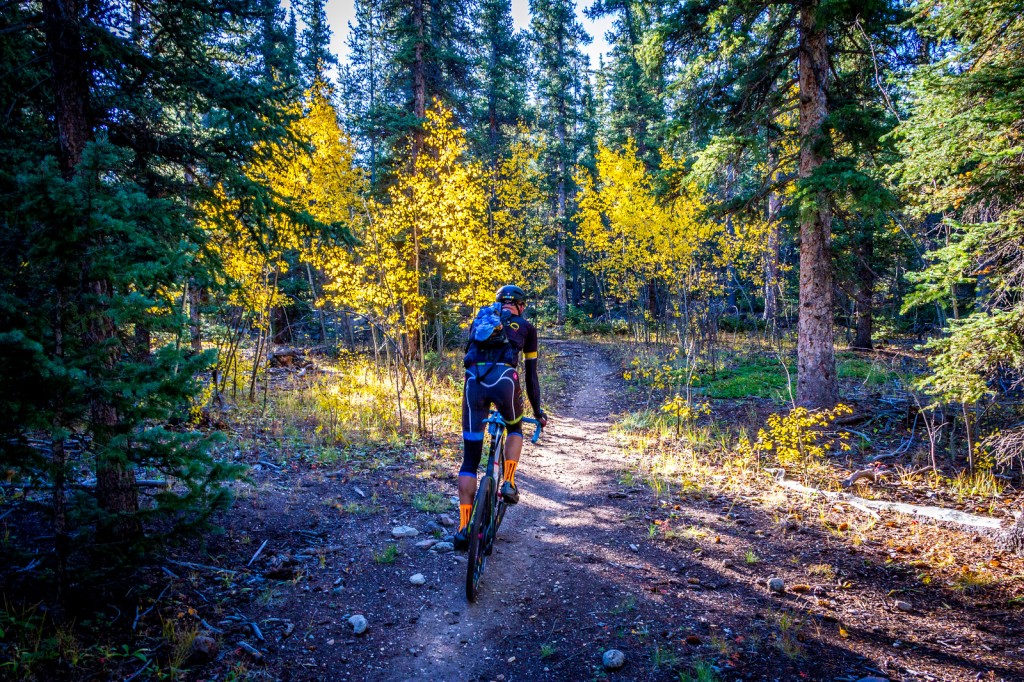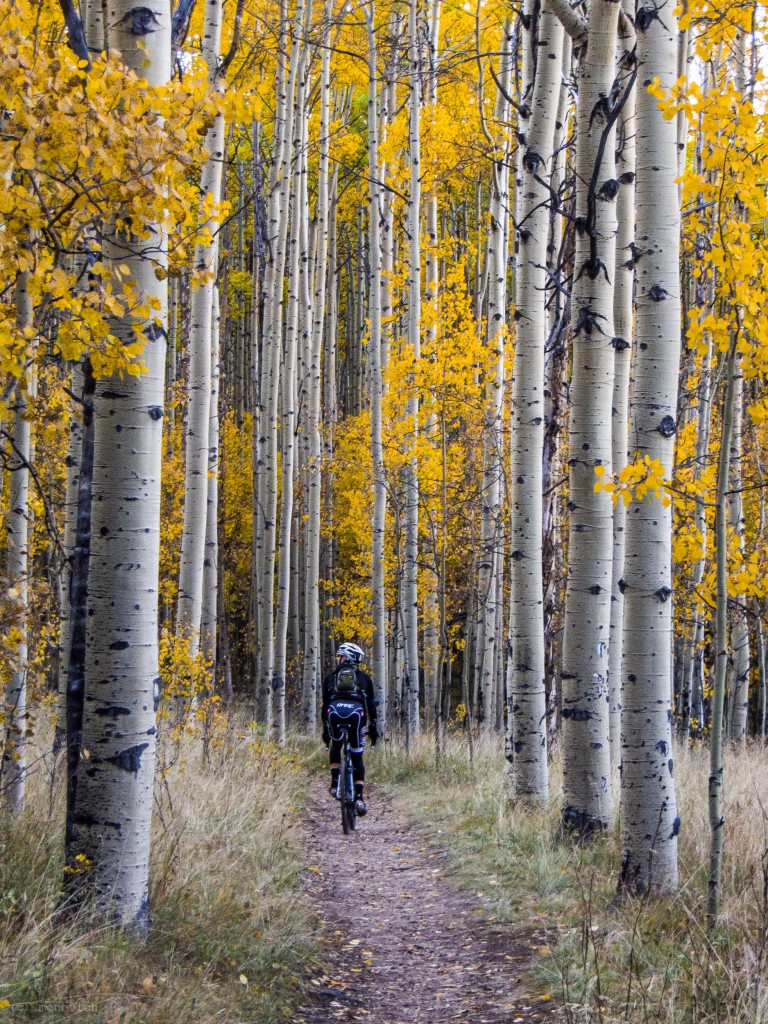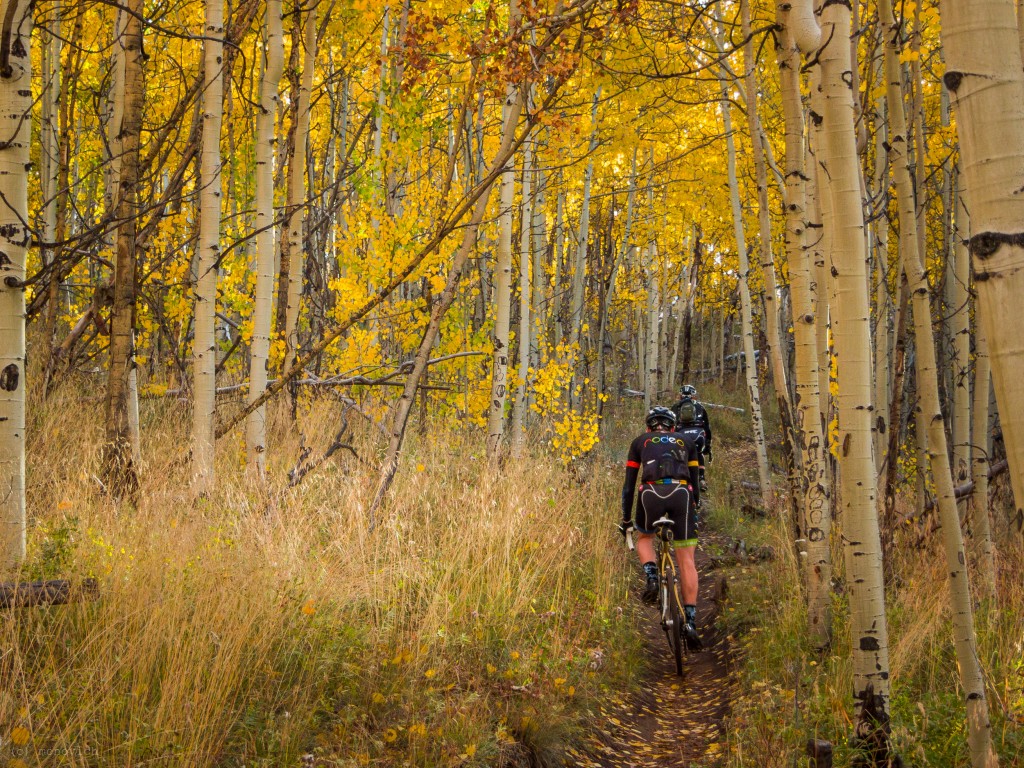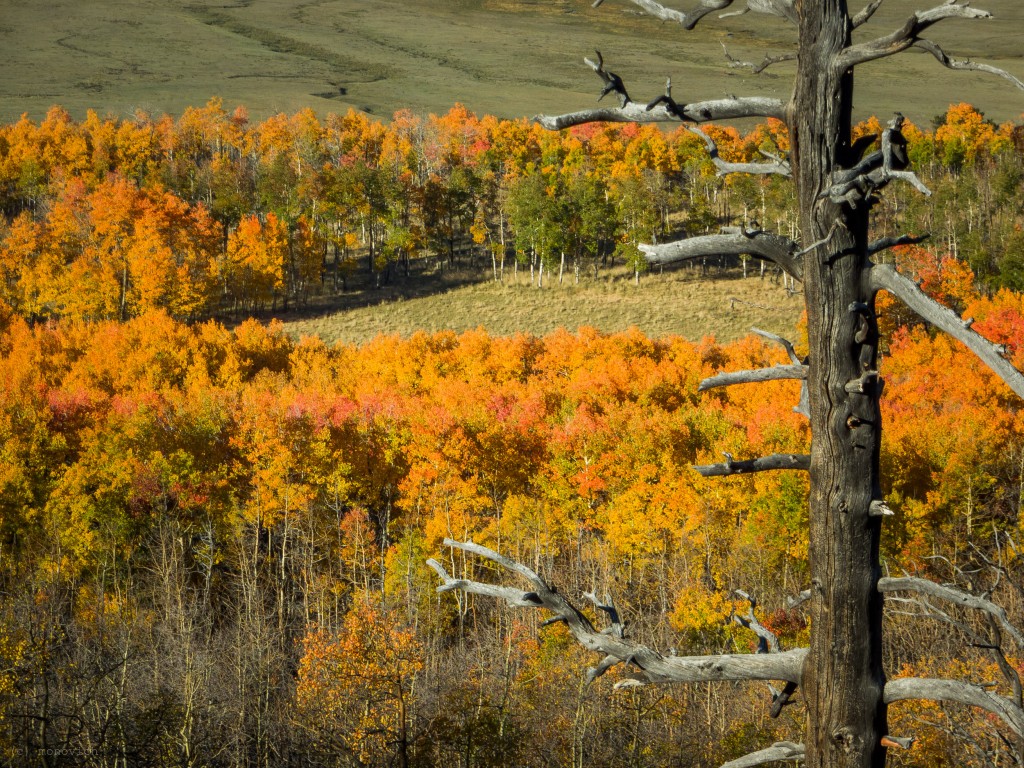 Before we'd covered even a mile it became clear to all of us that or forward progress would be greatly impeded by the need to take about a billion photos. Nobody seemed to care much. We all just kept saying "whoa" over and over as each bend revealed yet another beautiful ribbon of trail weaving through the fiery leaves. We stopped on one particular viewpoint to grab a shot of the beauty of the valley below us, where we would later exit the hills and regain the highway.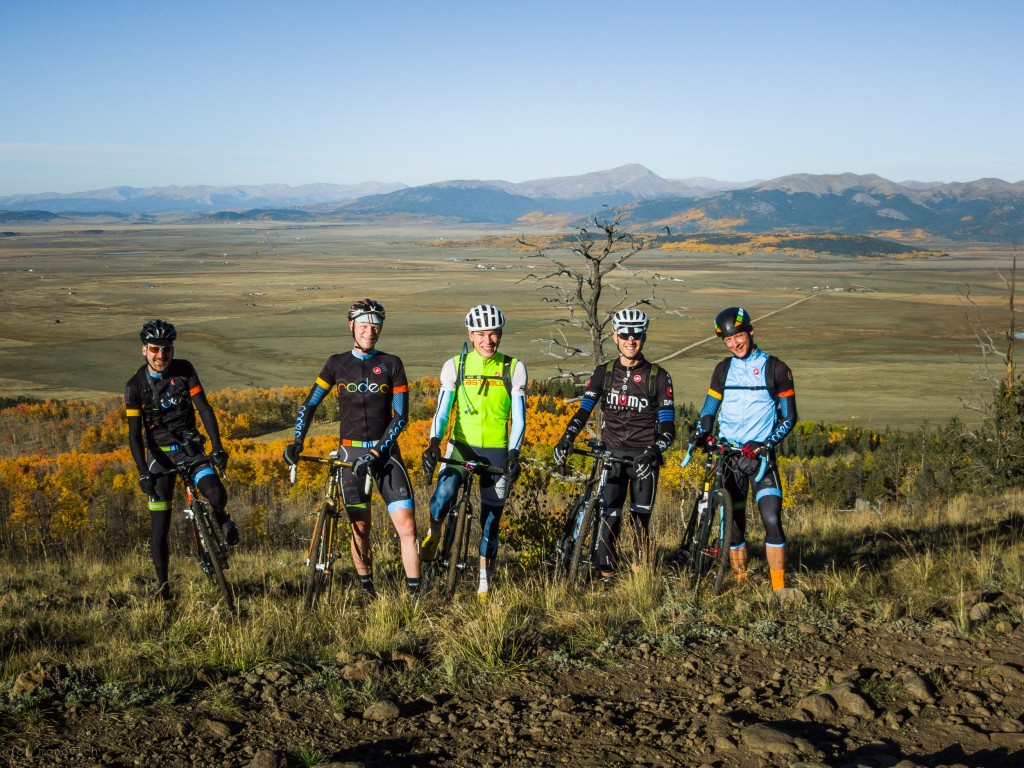 Group shot requirement satisfied, we turned our efforts back onto the trail. Some of our bikes were geared nicely and allowed us to claw our way up steep rocky inclines, other bikes were geared for the high speed race courses of cyclocross and didn't allow such luxuries. In that case we simply dismounted, walked, or shouldered our bikes. Nobody cared though. A hike with a bike through the trees was just as good as a ride. It was about being there, not seeing how quickly we could blitz through the course. Of note, Nick's singlespeed took super human efforts to propel forward. Peder, Patrick, Brett, and myself often stood in amazement as he powered his way up technical climbs in a single gear that seemed to defy physics. Cadence: 20? The display of determination and strength was awe inspiring. Nobody worked harder than Nick on this ride, and he more than earned the respect of the group with his efforts.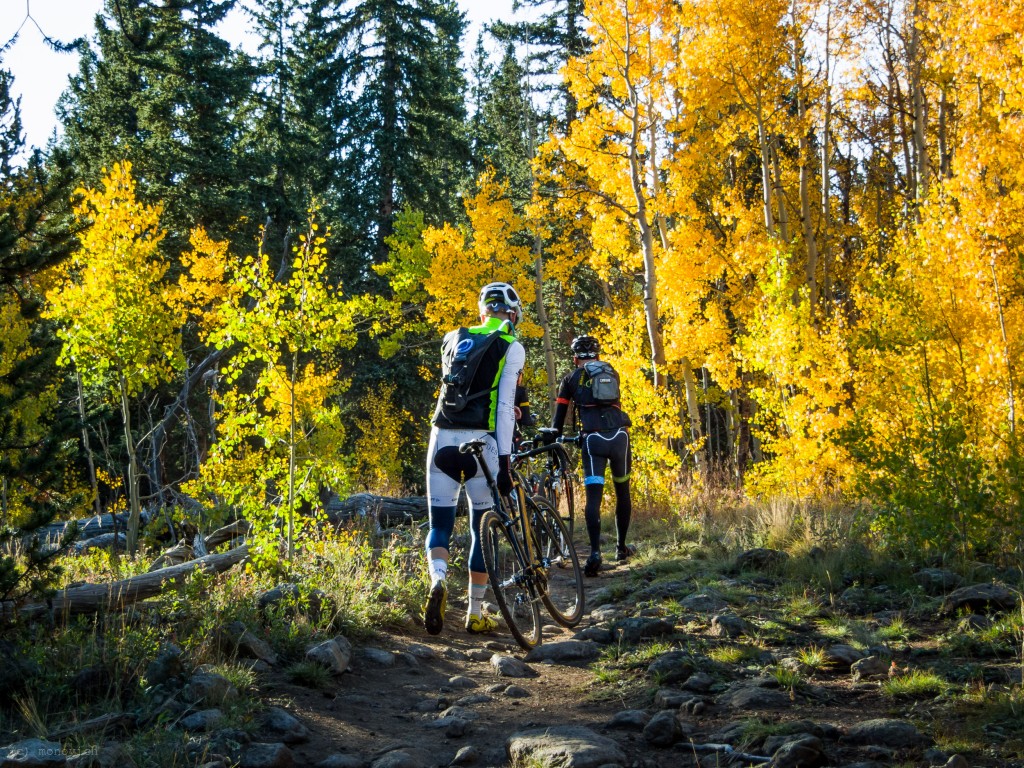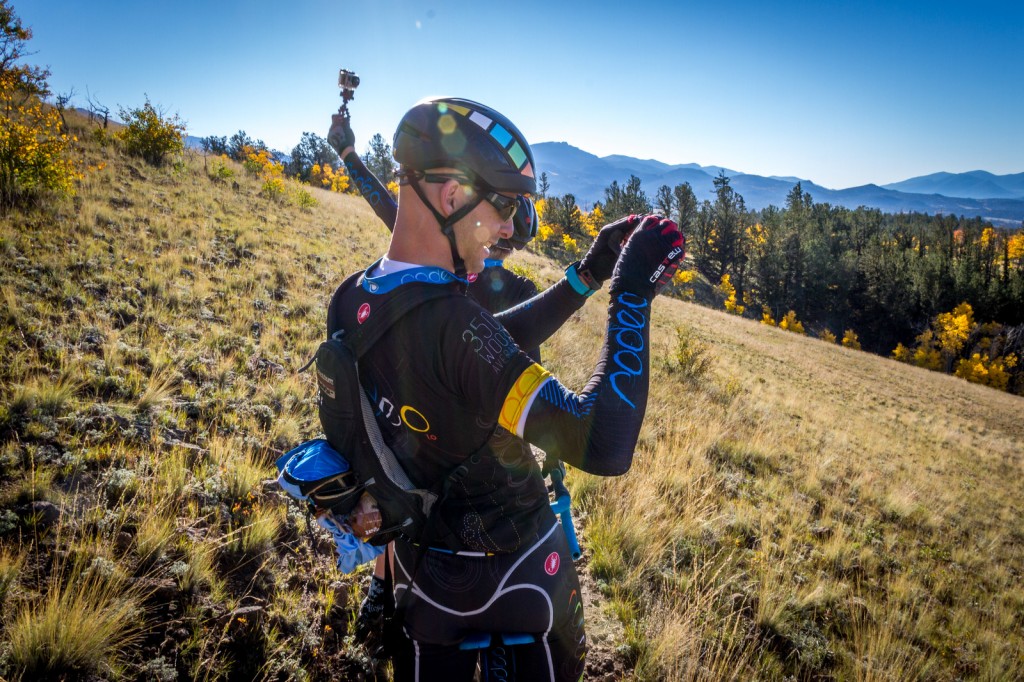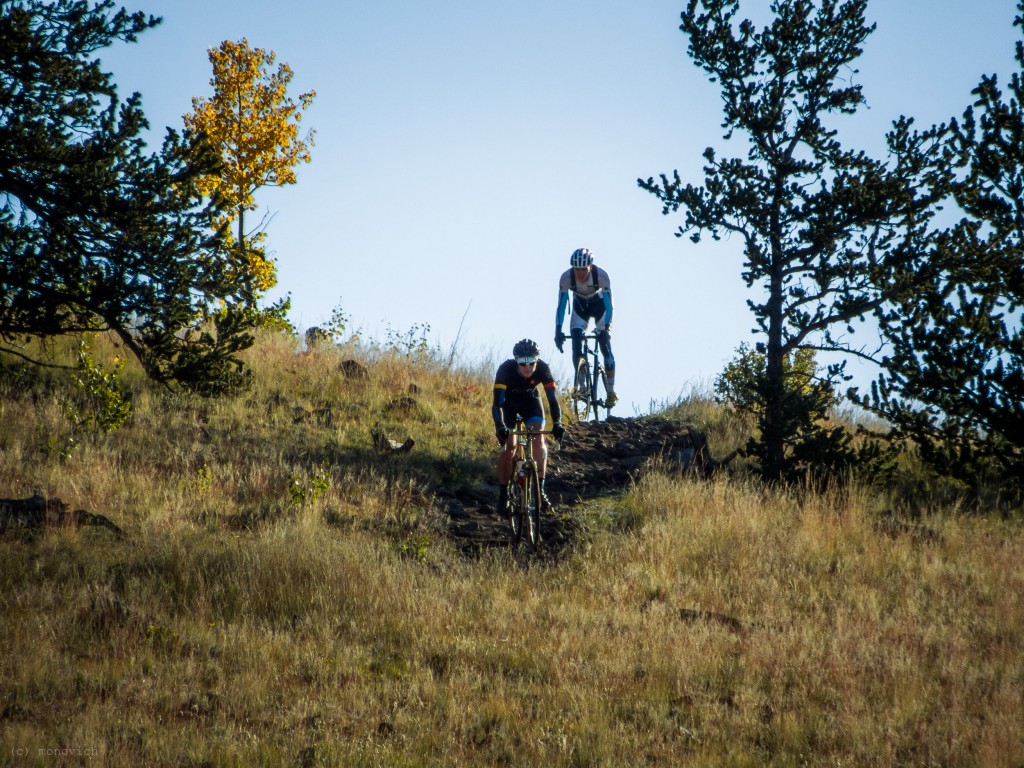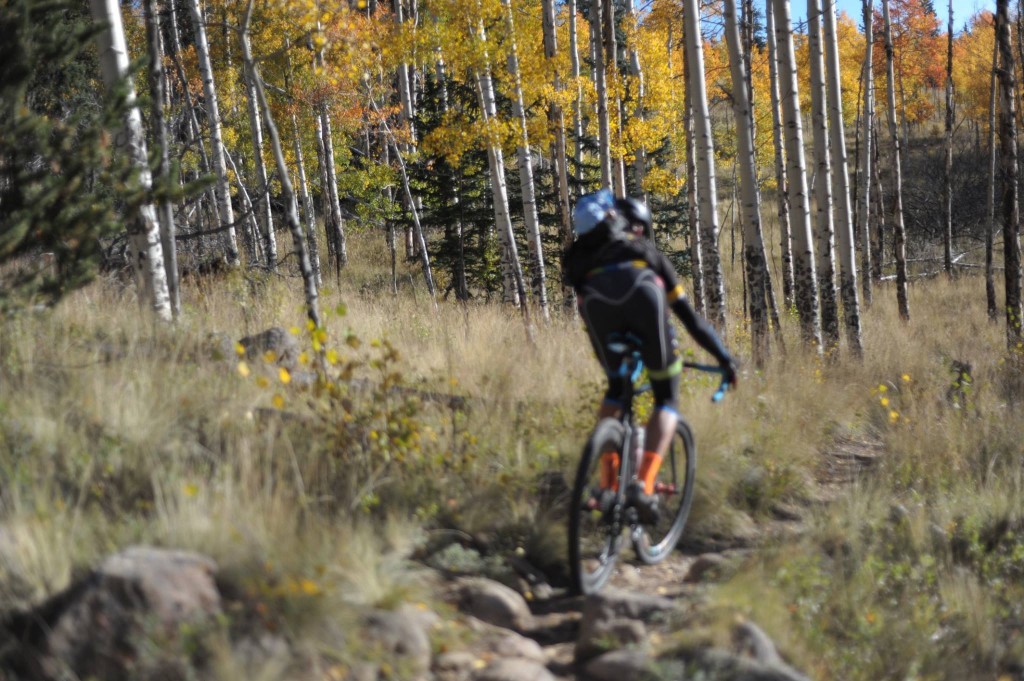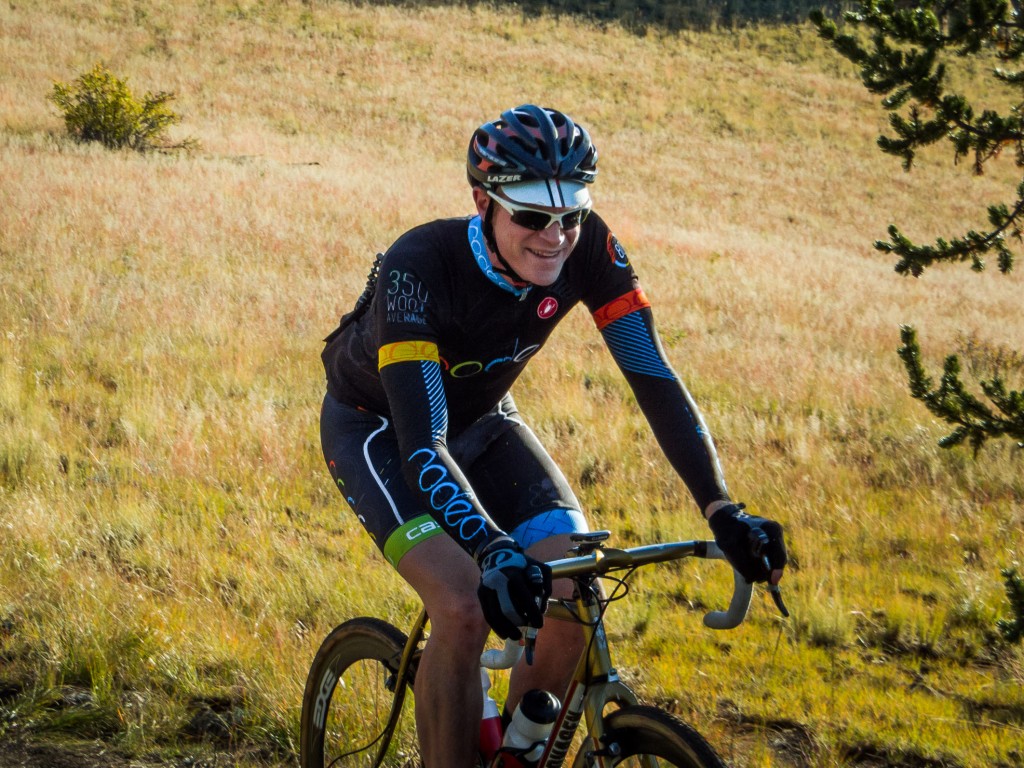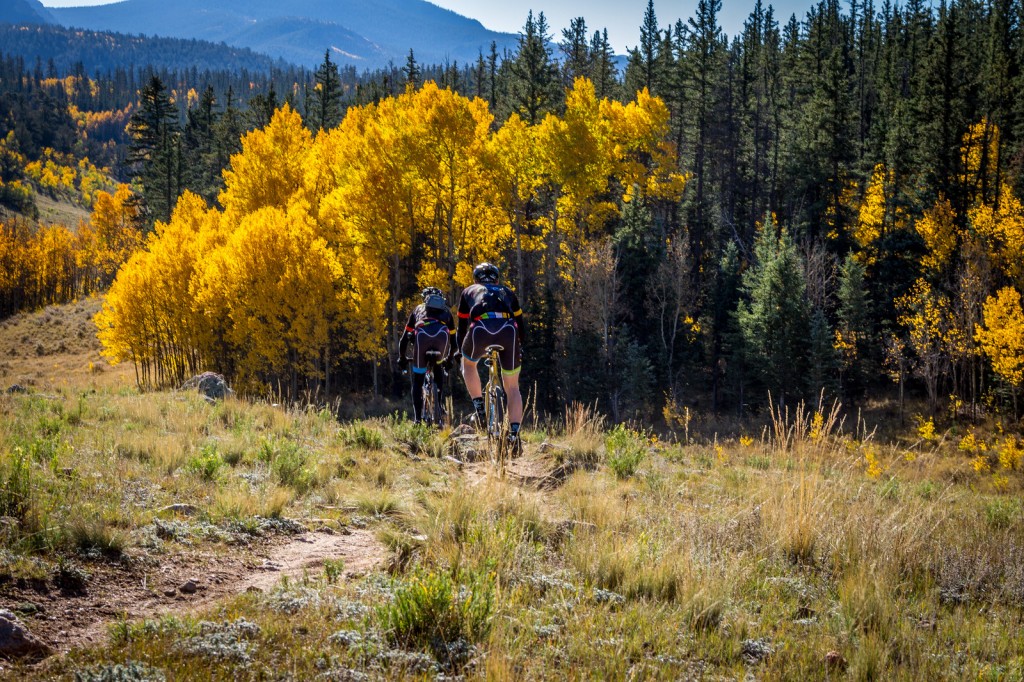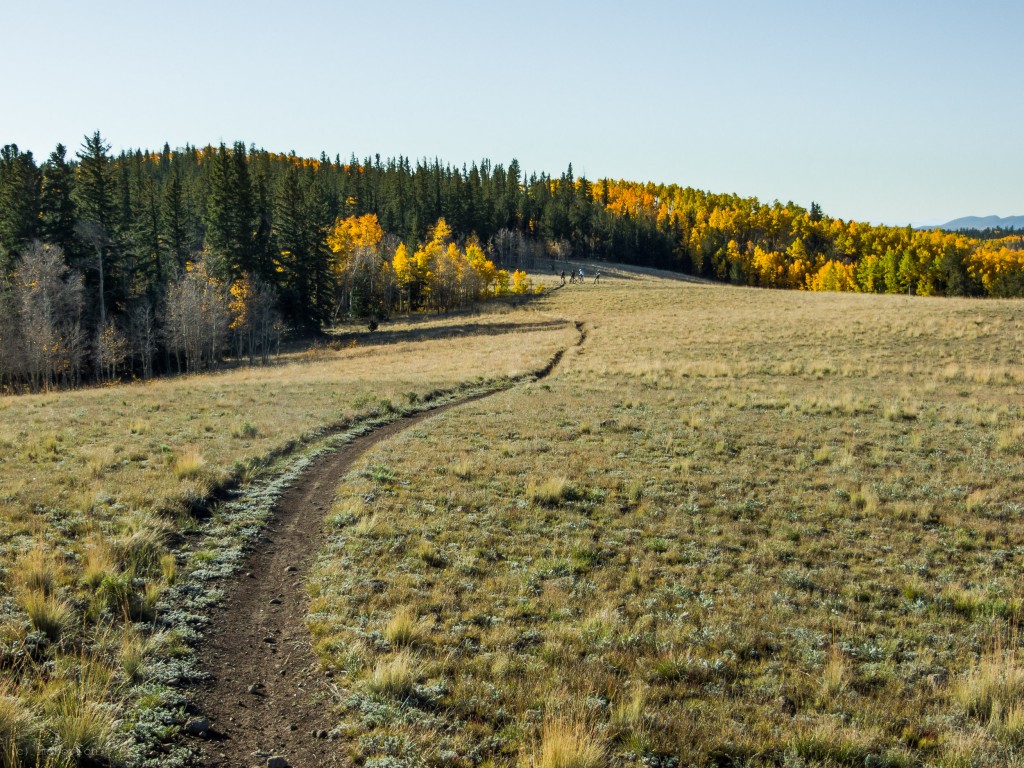 After six miles our singletrack was intersected by a doubletrack road. Across the road a sign invited bikes to continue on, so we did. Unfortunately a mile down the trail another sign signaled the beginning of wilderness and the end of bike access. It was a bit of bait and switch and it booted us from our planned route. We turned around and re-traced our steps to the road which itself was buttery smooth flowing gravel goodness. Road or trail, there wasn't a bad option!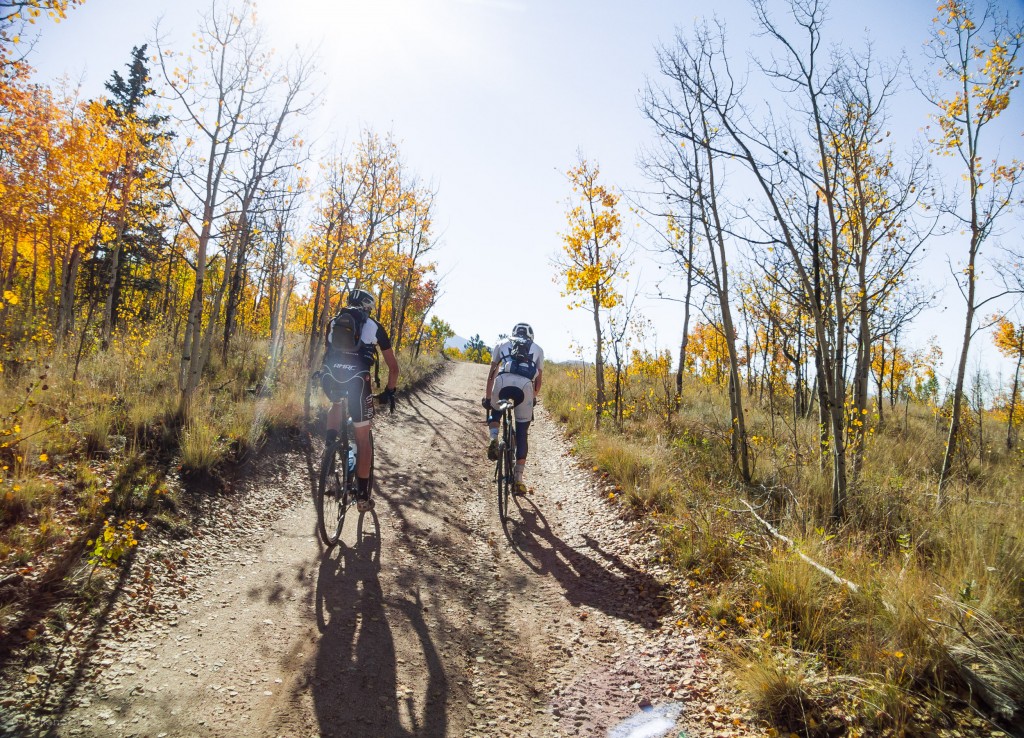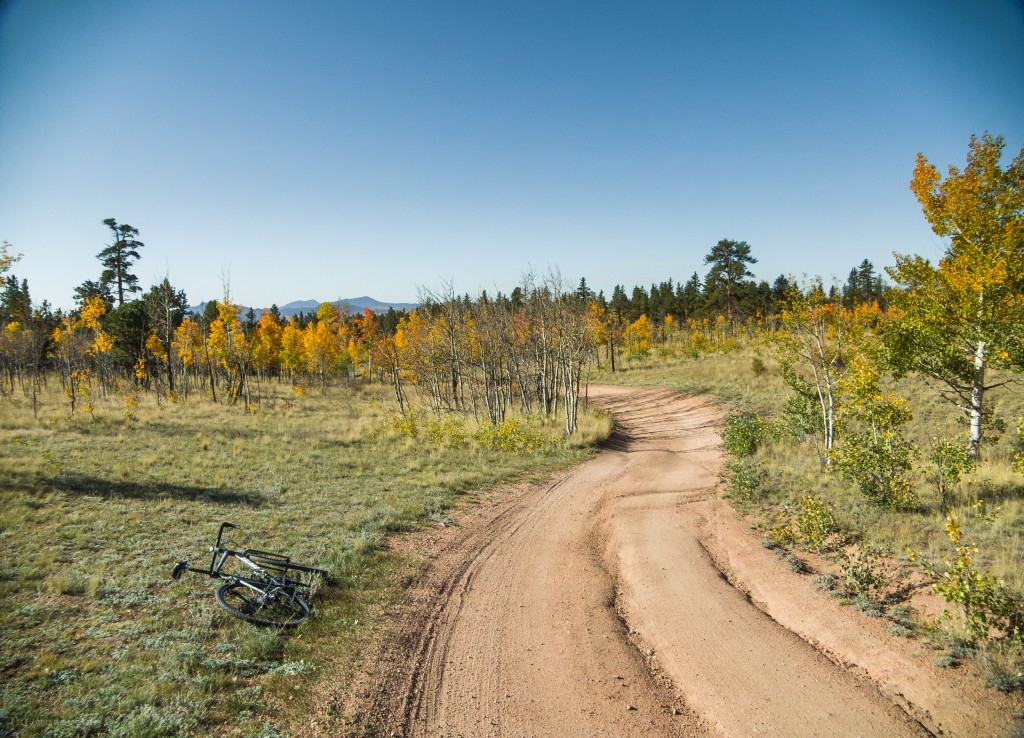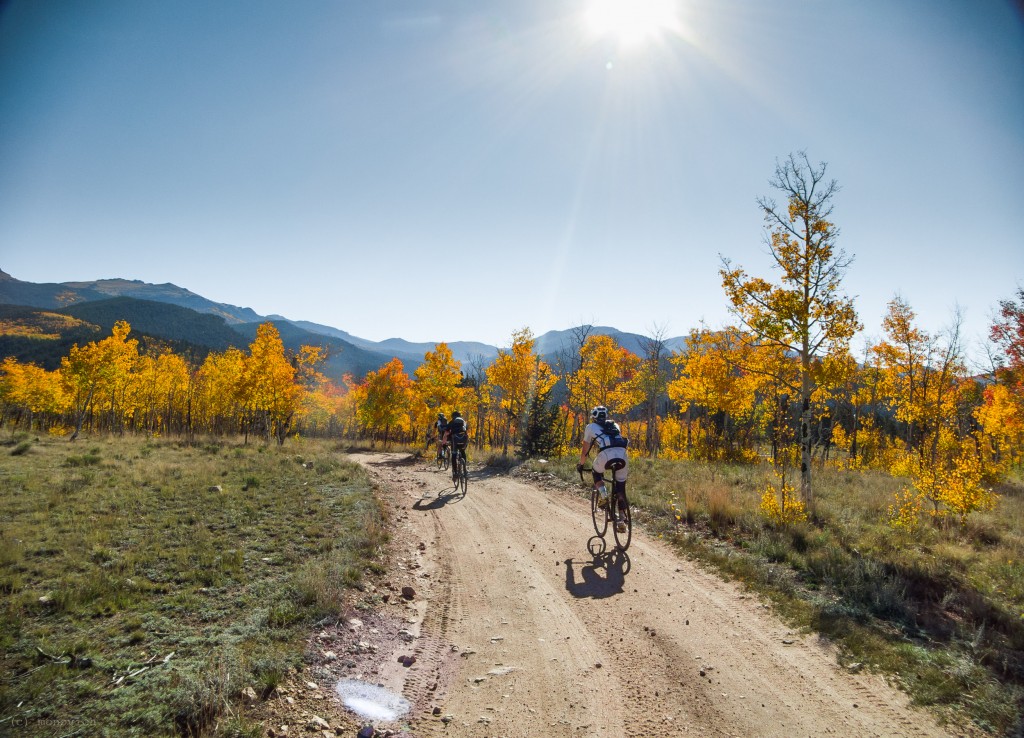 Our new found route dropped a couple of miles downhill before meeting up with Highway 56 heading East. We had planned on intersecting highway 56 a bit later in the ride when the Colorado Trail intersected it, but the easy going of the road was a welcome change for the group. We had covered only seven or eight miles in an hour and a half of singletrack riding and photographing. We needed to pick up our pace.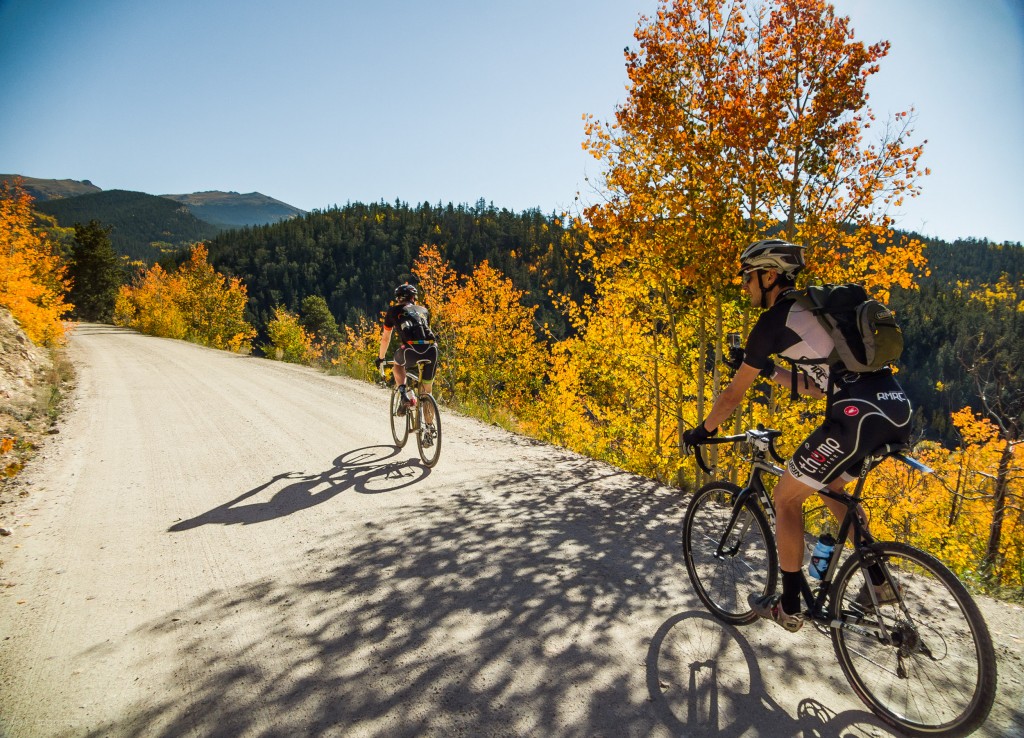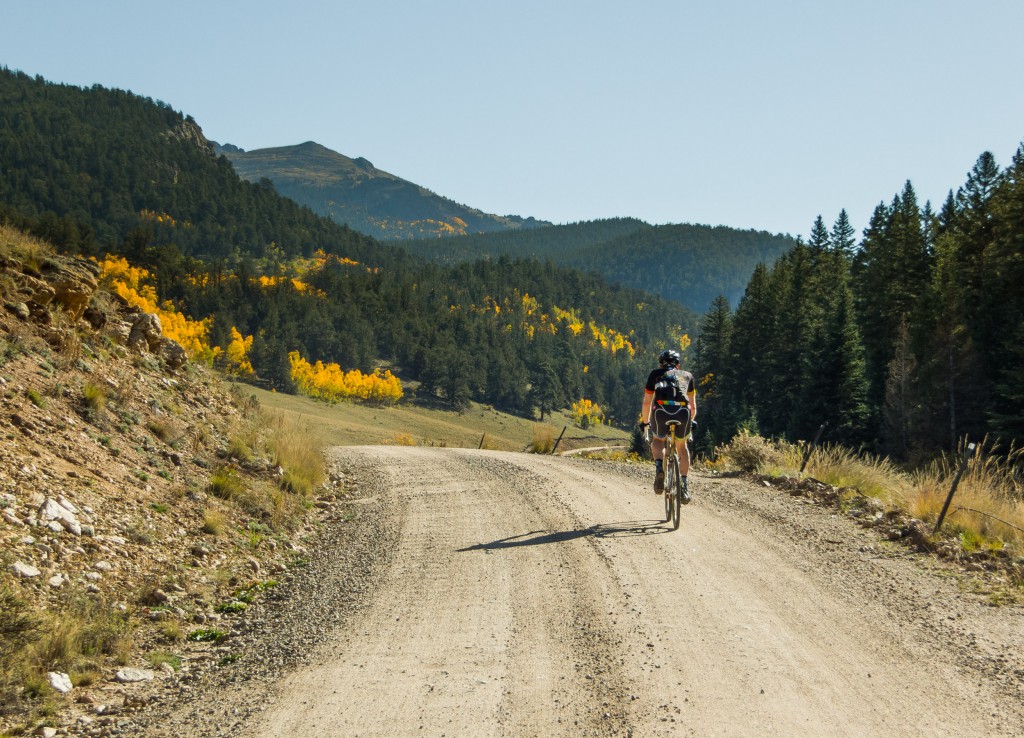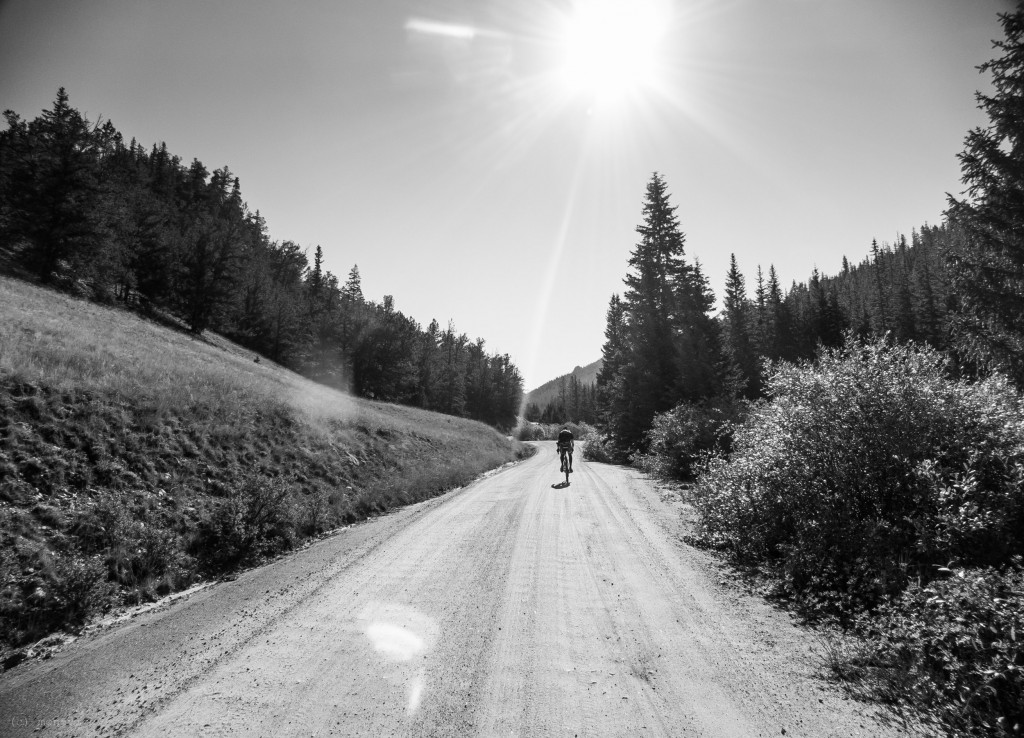 Picking up our pace was actually pretty difficult/impossible to do. Nature kept distracting us.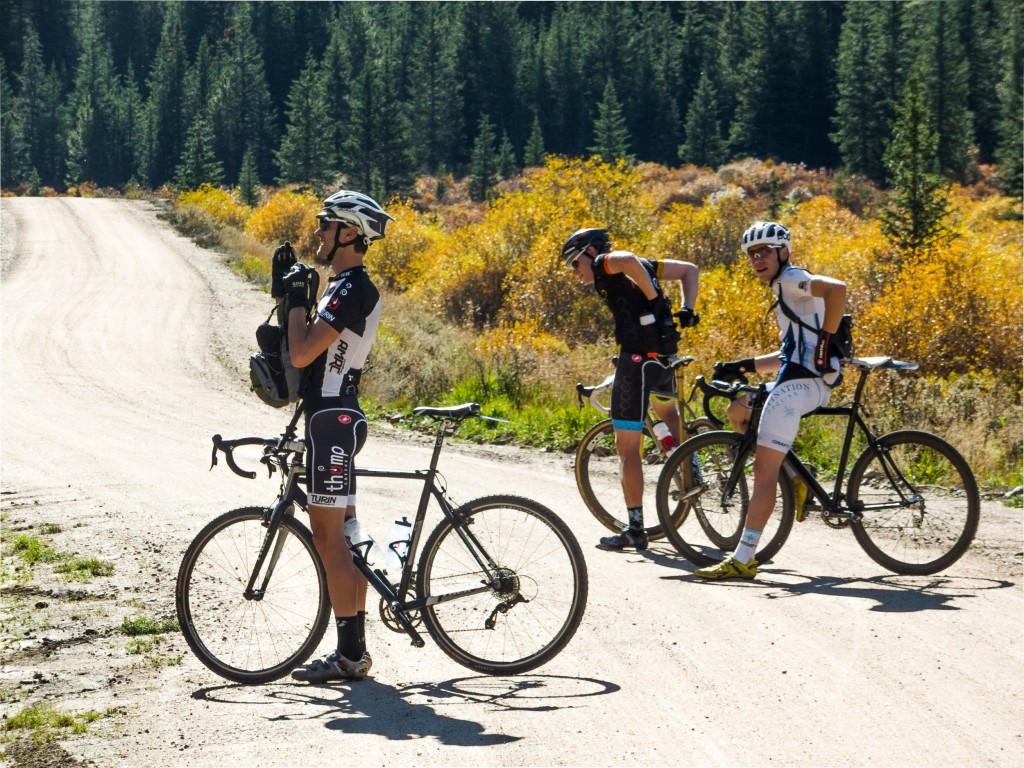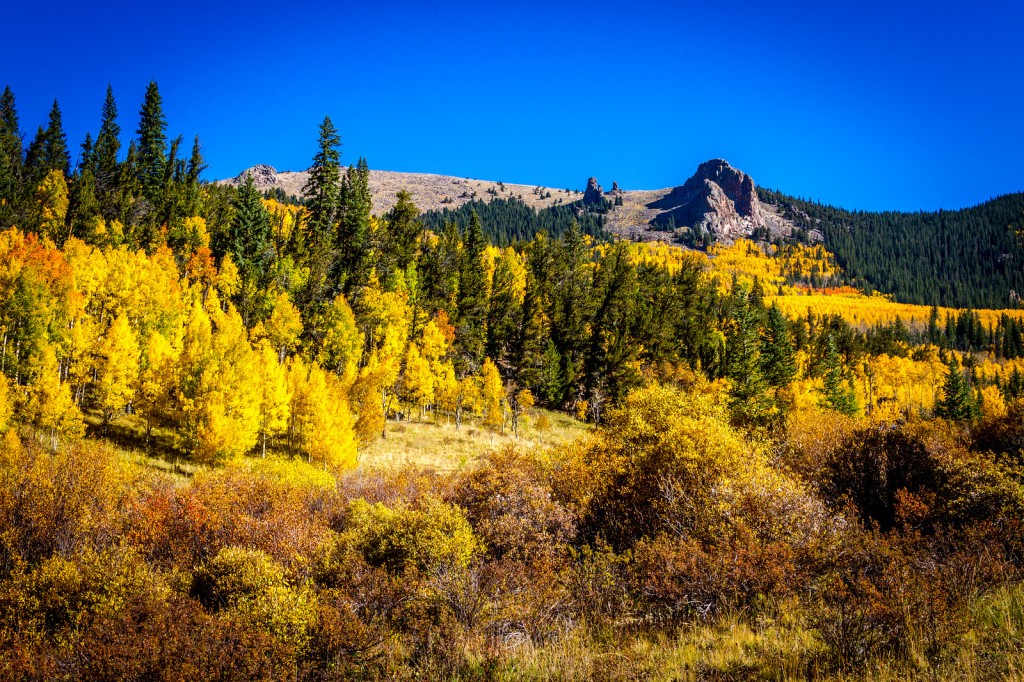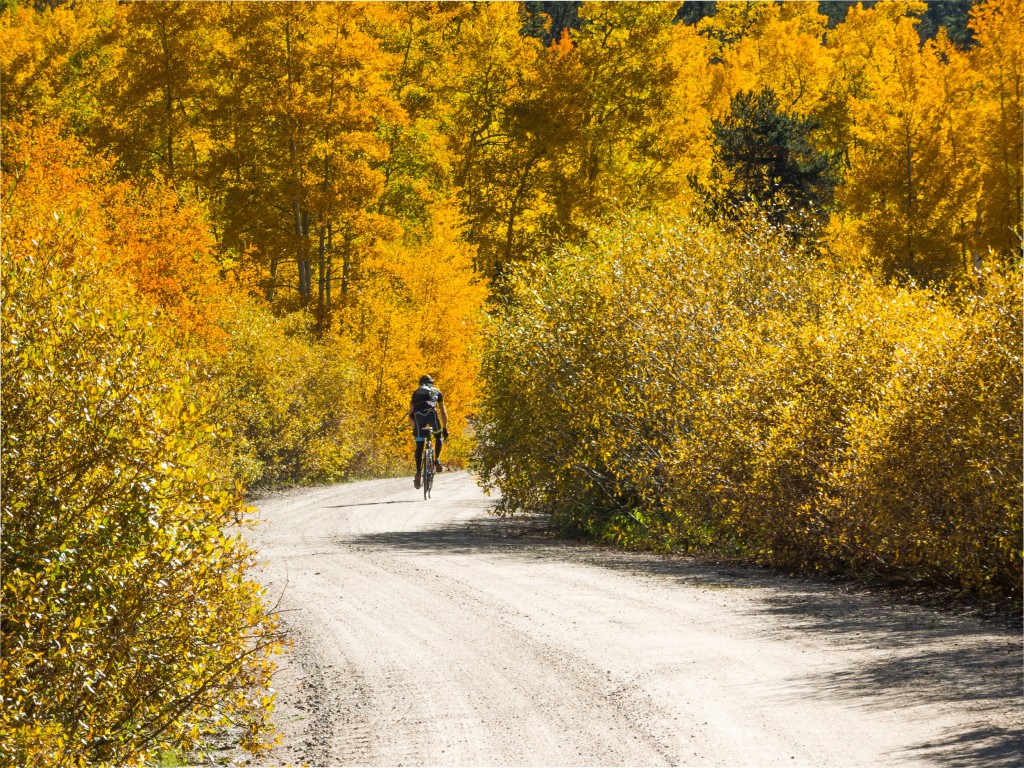 As we made our way down Highway 56 our pace quickened. Peder and Nick took to the front of the group and dueled their way up an un-named pass in full KOM mode. Others of us hung back and tried to keep them in sight without pushing TOO hard. This was supposed to be a chill Rally after all.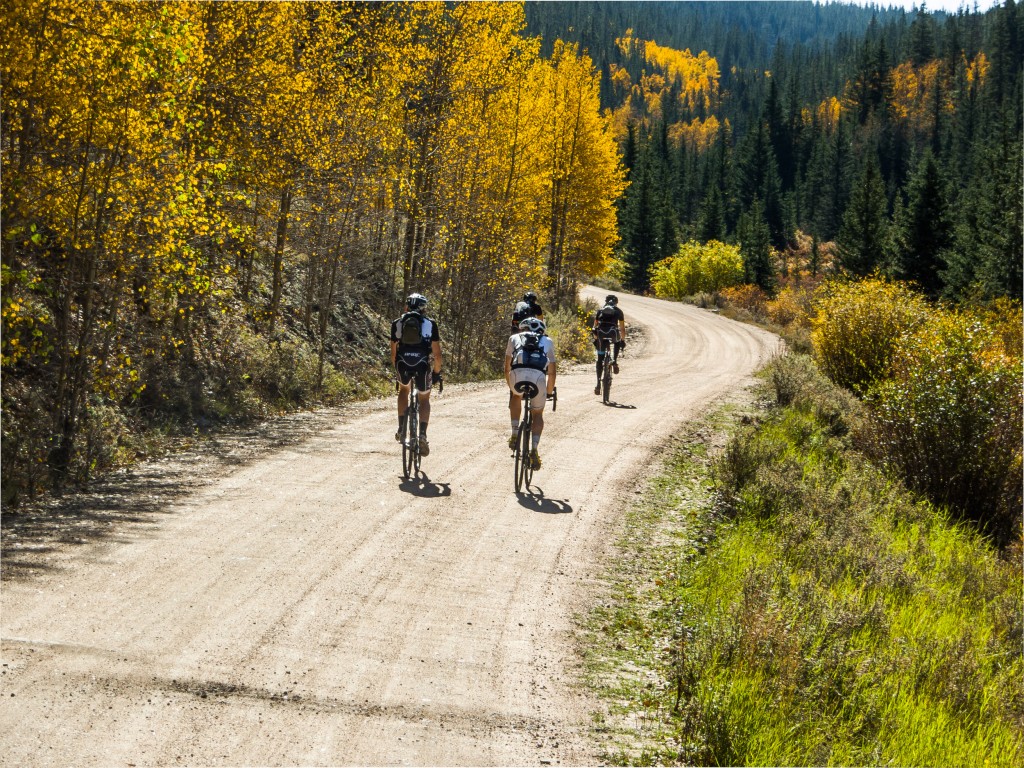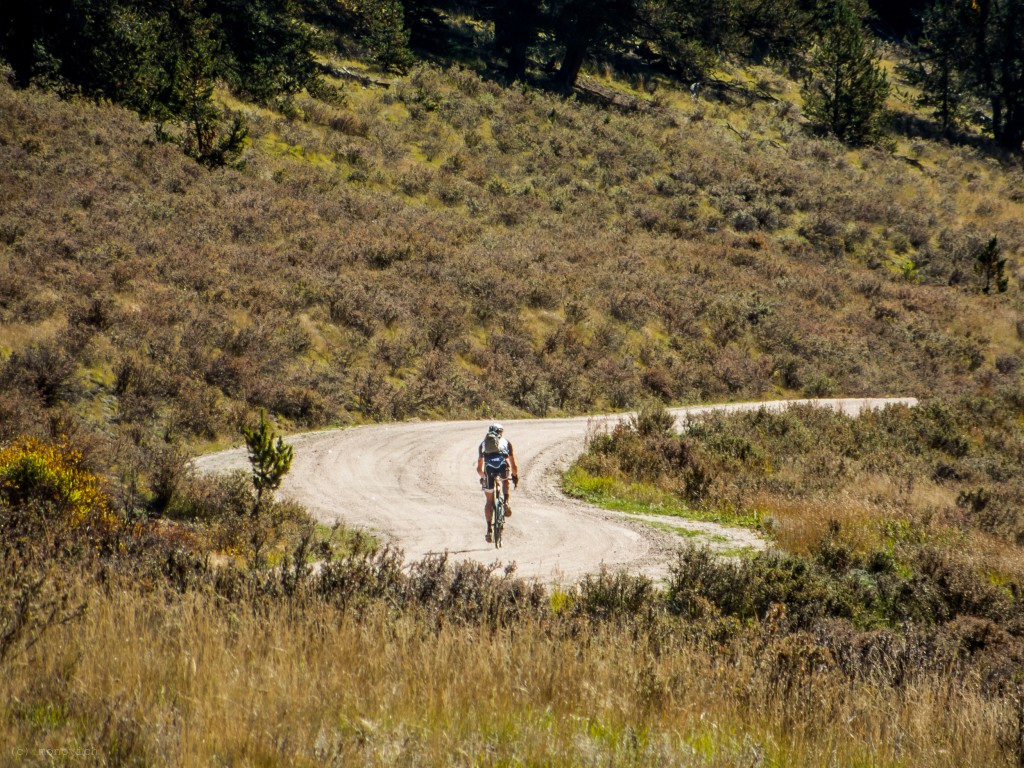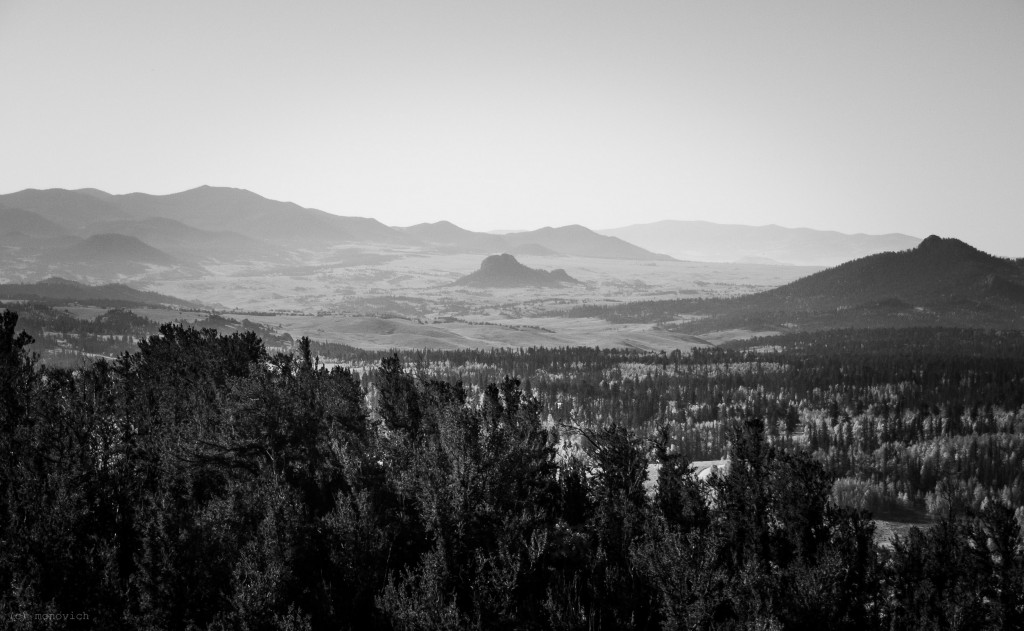 Once over the pass we descended a valley in search of the ride's major right turn. We easily found Road 854 and headed up it. As quickly as we made the turn road conditions changed. What was a rather smooth gravel road gave way to a very rocky, primitive 4×4 road that had more in common with our earlier singletrack riding than it did with Highway 56. Having no idea what lay before us, we happily took on the challenge. Once again Peder took to the front, stomping his way up the climbs. Patrick was unhurried but methodical, smoothly navigating the fickle lines and rocky ruts. Brett was all smiles because Brett is never not smiling. If he as having any difficulty I couldn't tell. Nick still on his singlespeed climbed at an equal pace with the others, but for some reason it looked like his legs were moving in slow motion. It defied the eyes to watch the bike move forward that quickly uphill while the cranks barely turned. "Animal!" was all I could say to my self as I put my bike in the 34-34 and spun my Donkey up the dirt track at the back of the group. I felt like a cheater, but I was happy to have the gears.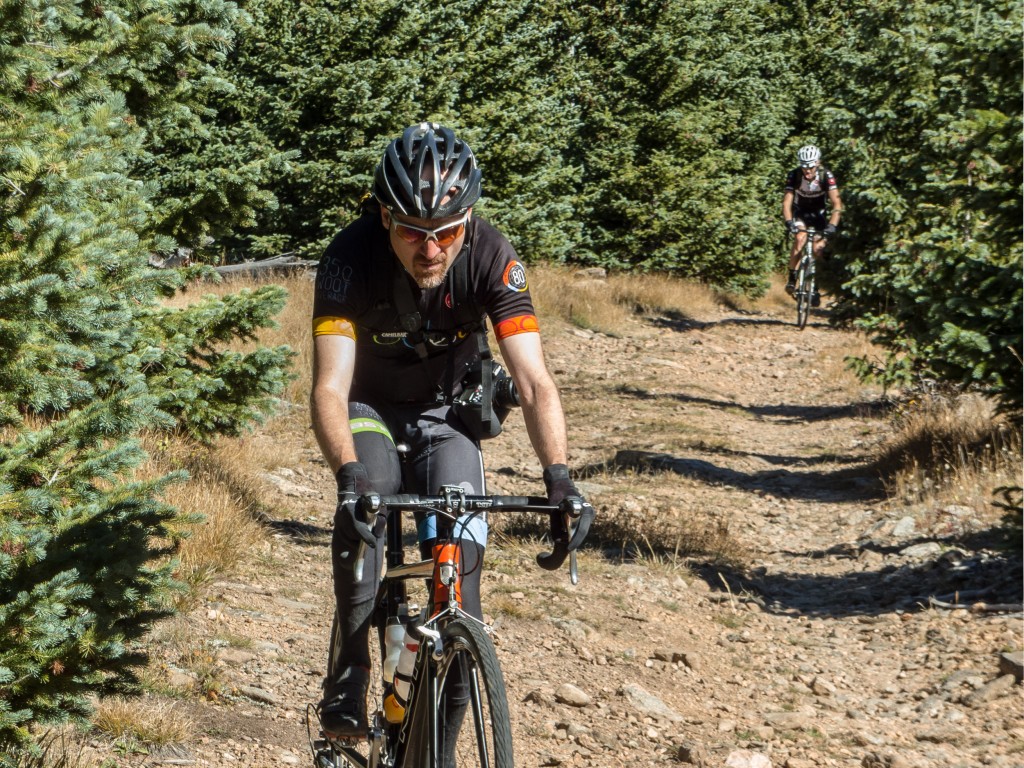 The next ten miles of the ride on those primitive mountain roads were brutal. The roads were roads in name early, and many of them were not even passable in cars, trucks, or even light 4x4s. These roads were primitive cousins of modern gravel and blacktop highways that we often travel. The inclines were steeper and the surfaces were rutted, rocky, eroded, and unforgiving. For those ten miles we remarked seemingly non-stop that this route was more grueling than we'd bargained for! Our spirits remained high but fatigue set in. Less "whoas" were heard as quiet determination took over. Not many photos were taken of this portion of the ride. We were all too tired. Aspen gave way to pine and we were surrounded by canyons of green. While looking at our Garmins we soon noticed that we'd long ago passed the estimated 2,444 feet of climbing that Strava had estimated for this ride. We were well over 4,000 feet and had twenty miles left to go. This day had quickly ditched the "chill" moniker and had instead become a one for the ages.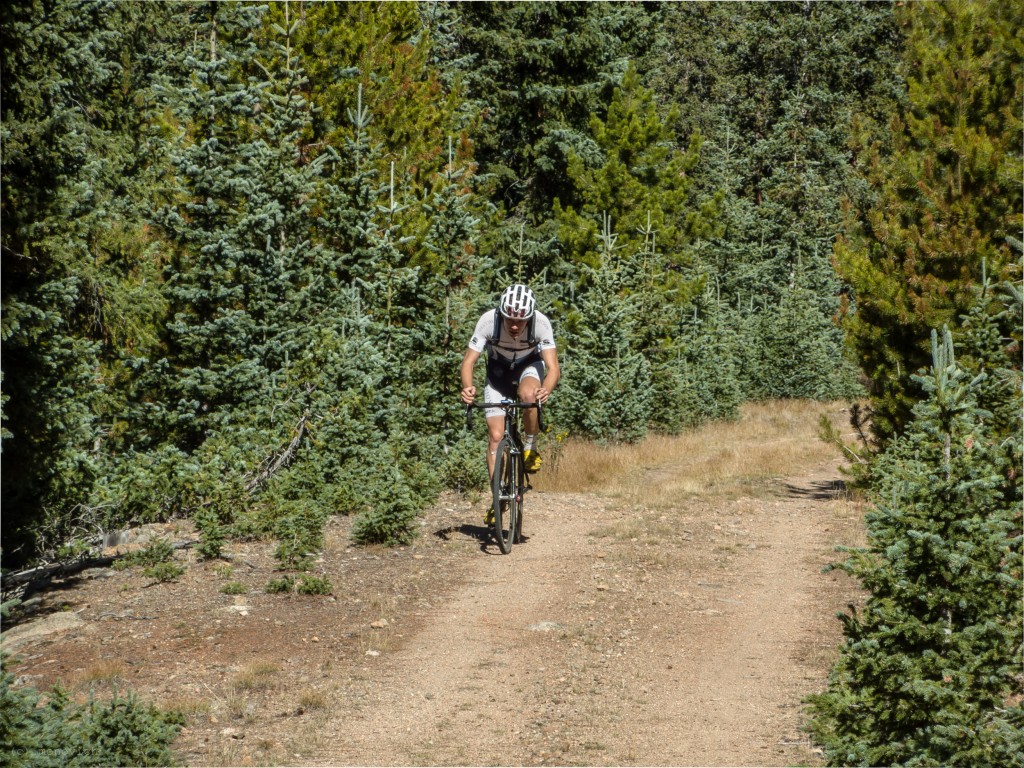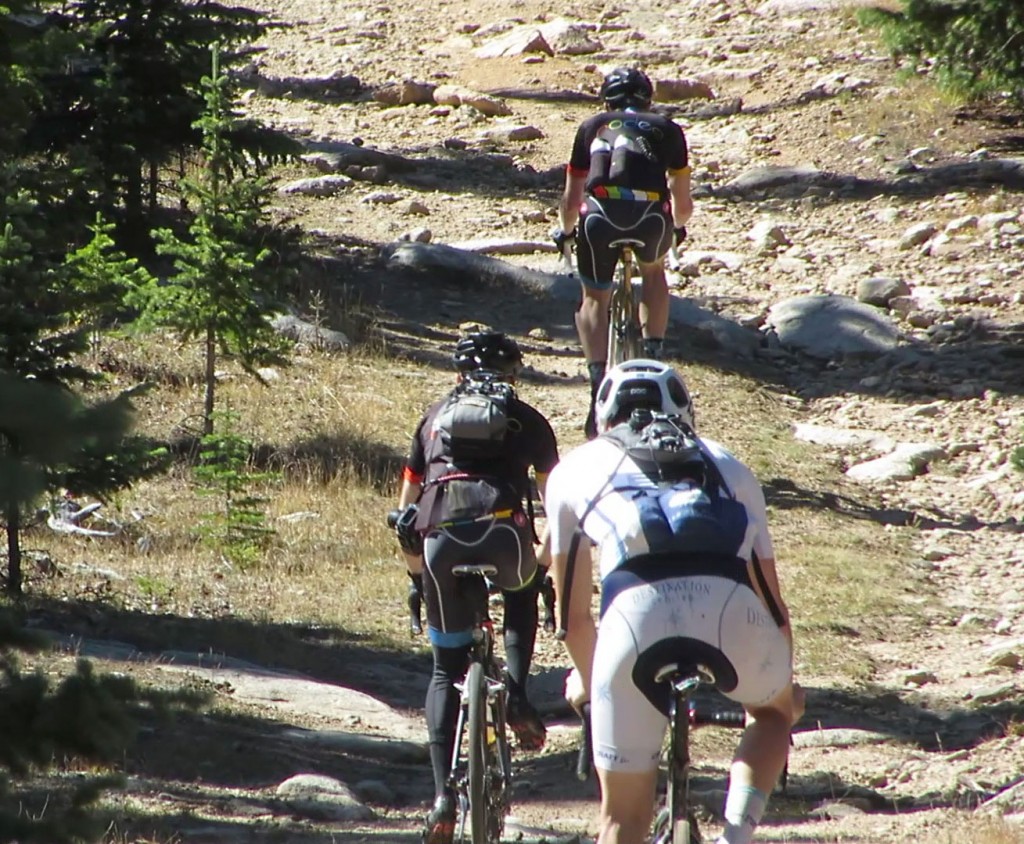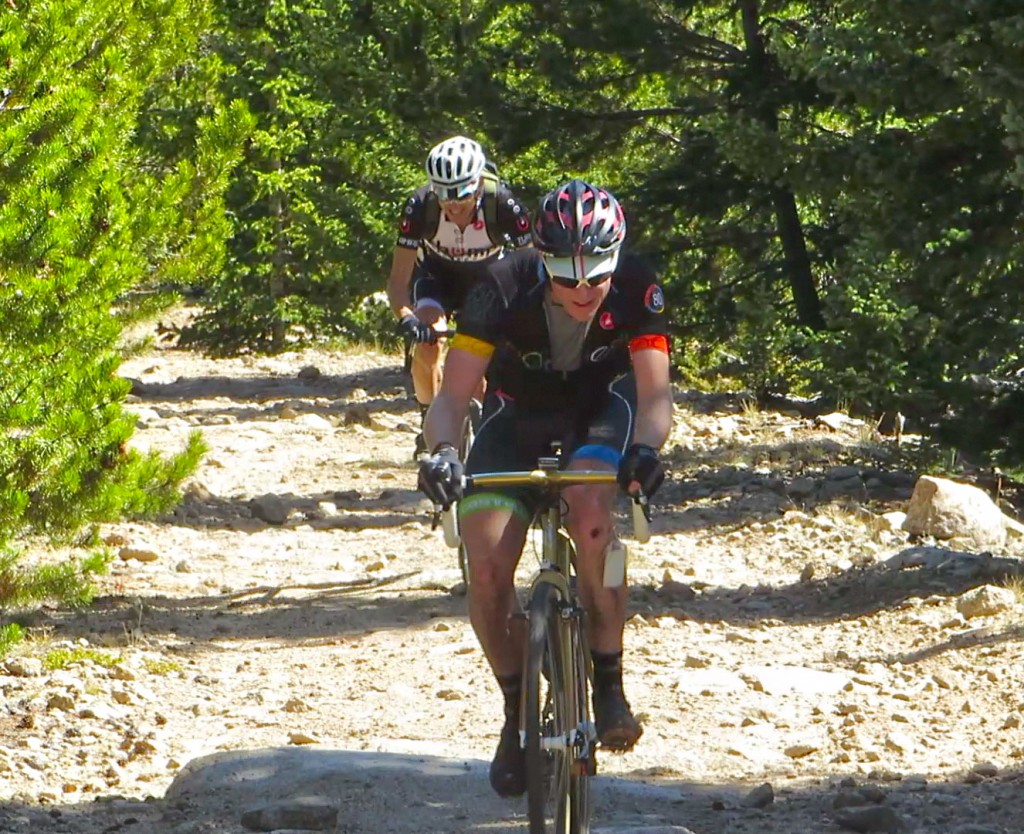 Eventually the climbing relented and our tired legs were given a rest. It was our arm's turn to suffer a bit on the downhill as the road pummeled our hands and wrists. Cyclocross bikes don't offer much in the way of suspension, so lines had to be carefully chosen in order to avoid pinch flats and crashes. More than once some cantilever brakes in our group failed due to the cables slipping through their retention bolts. We would stop, re-tighten them, give our hands a rest, then continue on our way.
After ten miles of epic conditions our road met back up with highway 56 for the westward journey back to highway 285. By then we were all aware that our time estimates of 4-5 hours for the ride were going to be off by 1-2 hours. We put our heads down and got to work on what now seemed like buttery smooth light gravel. Westward, ho!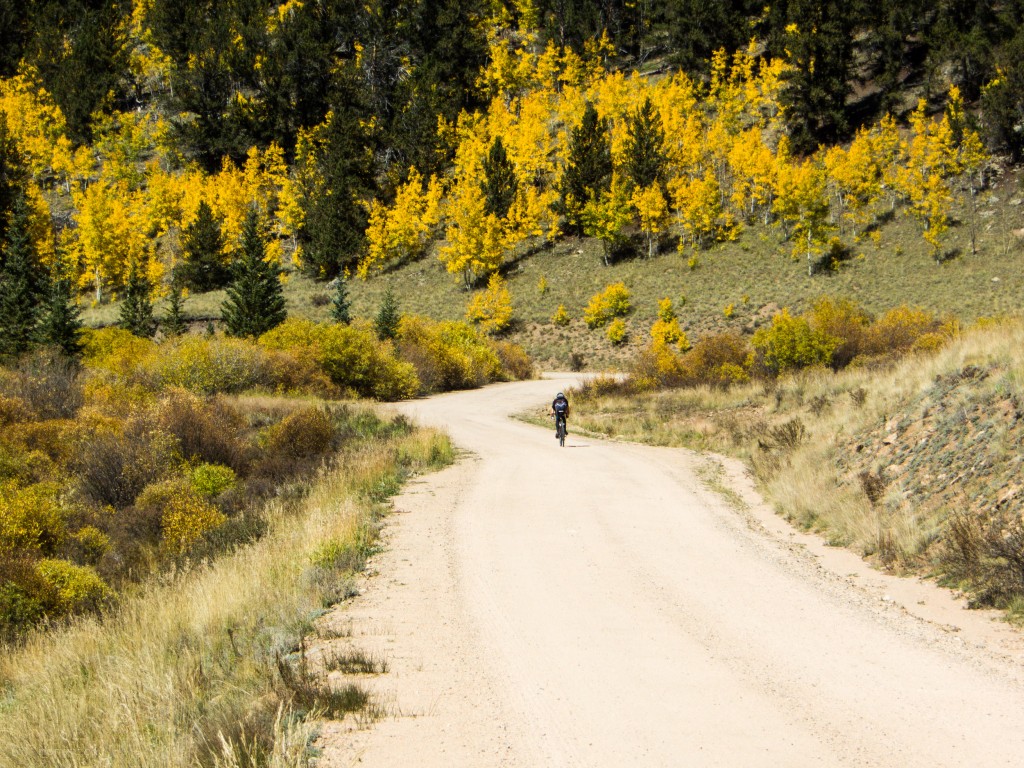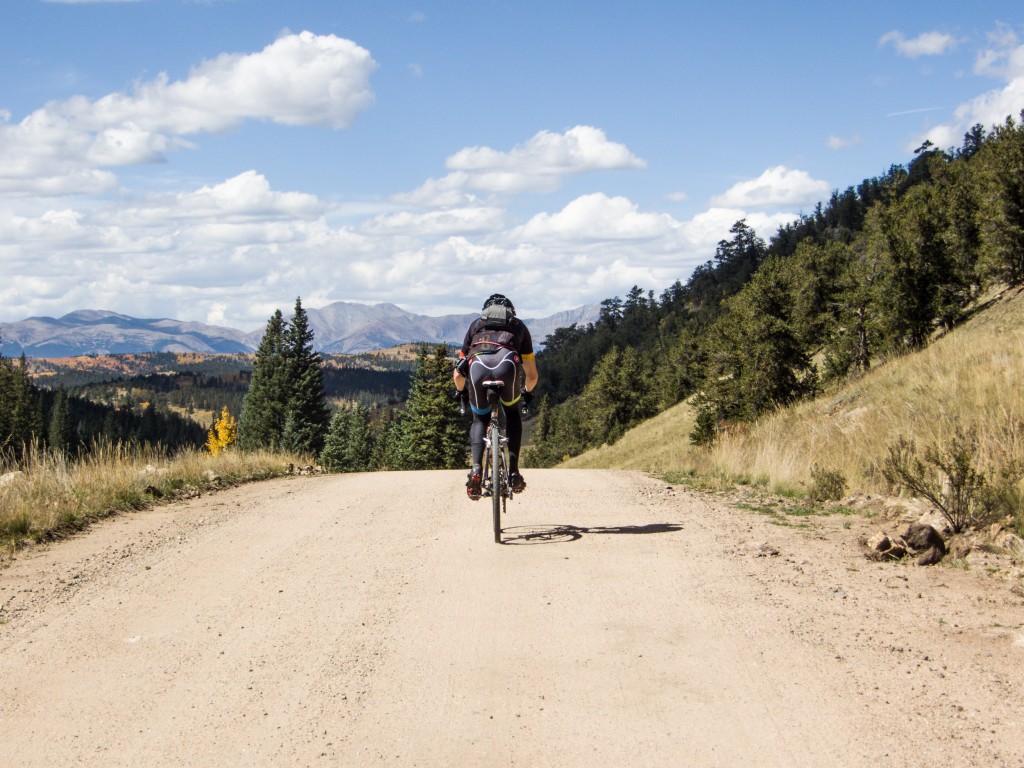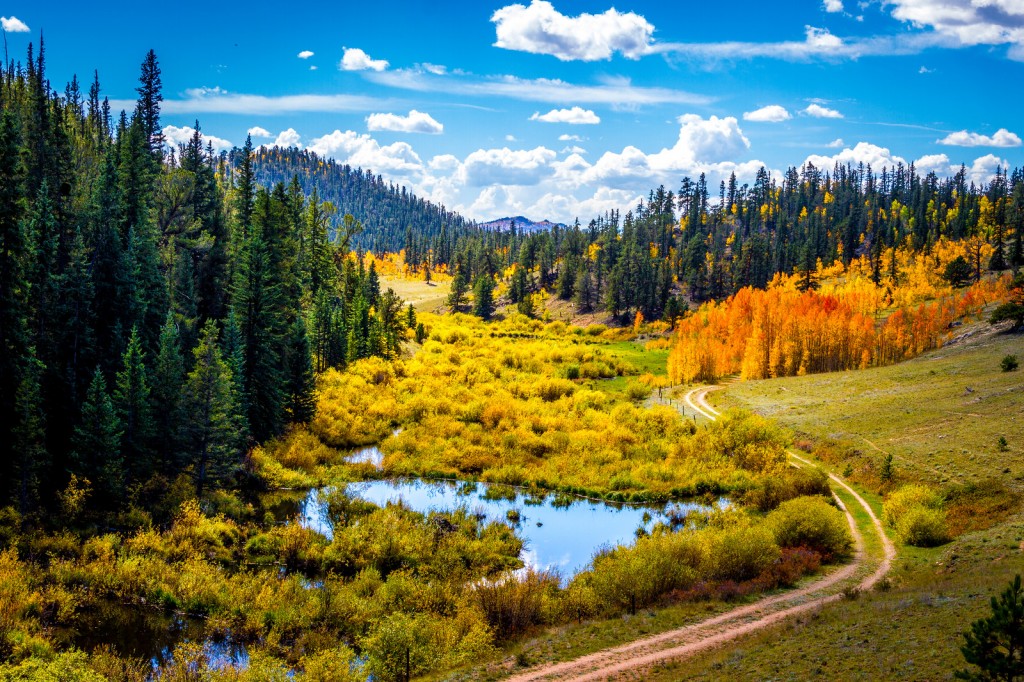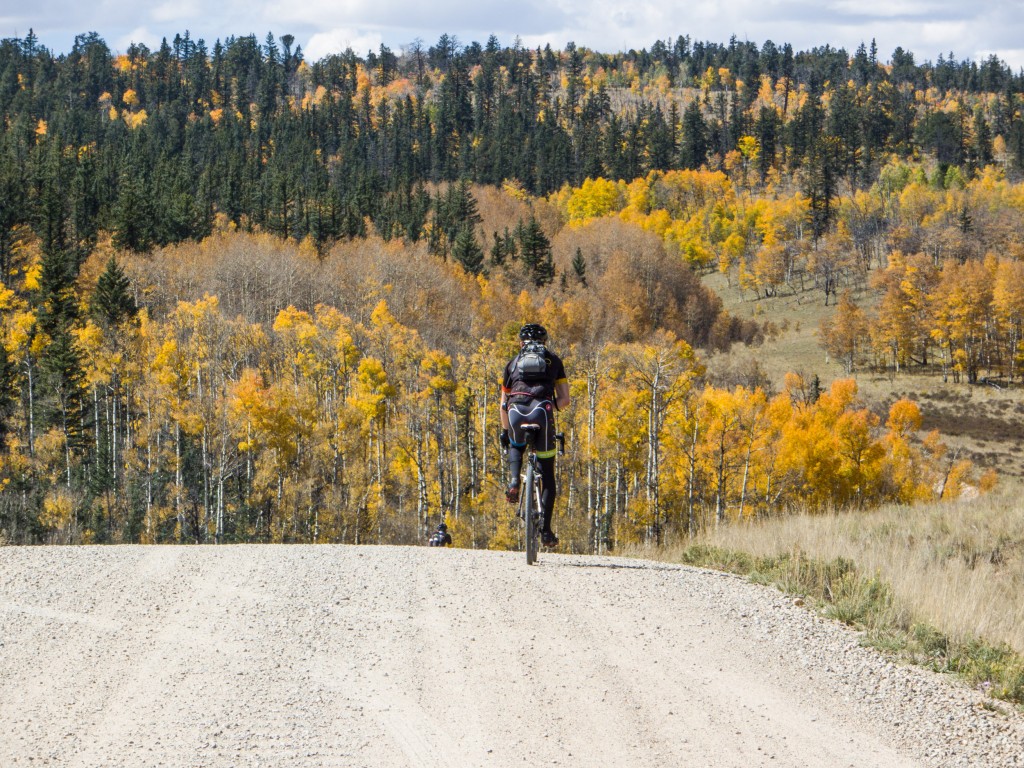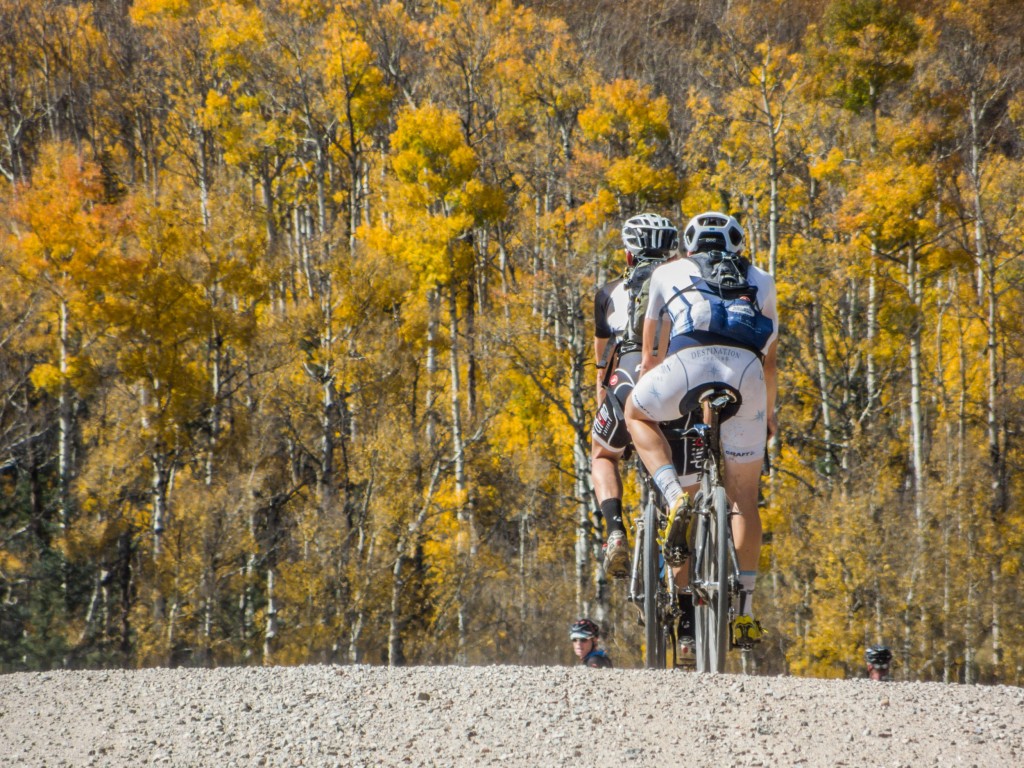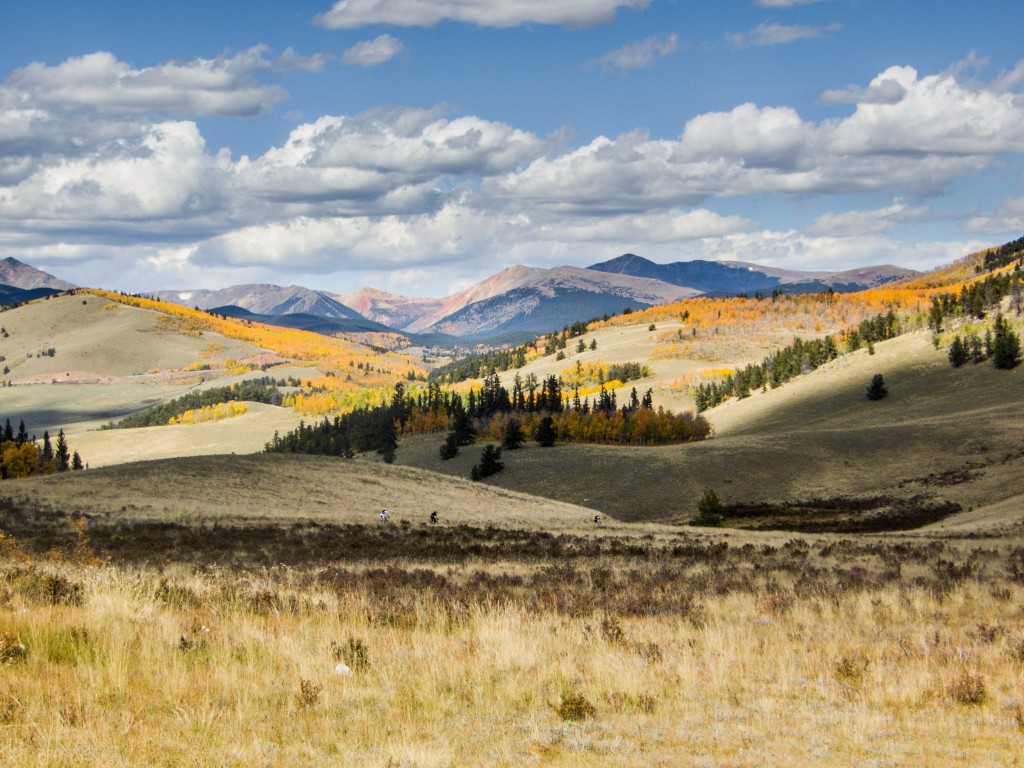 That final straight east-west stretch of Highway 56 was serene, austere, dramatic, and brutal. What looked like a perfect white ribbon from afar became an unrelenting three miles of washboard that taunted us as we crept ever so slowly to the fresh blacktop of Highway 285.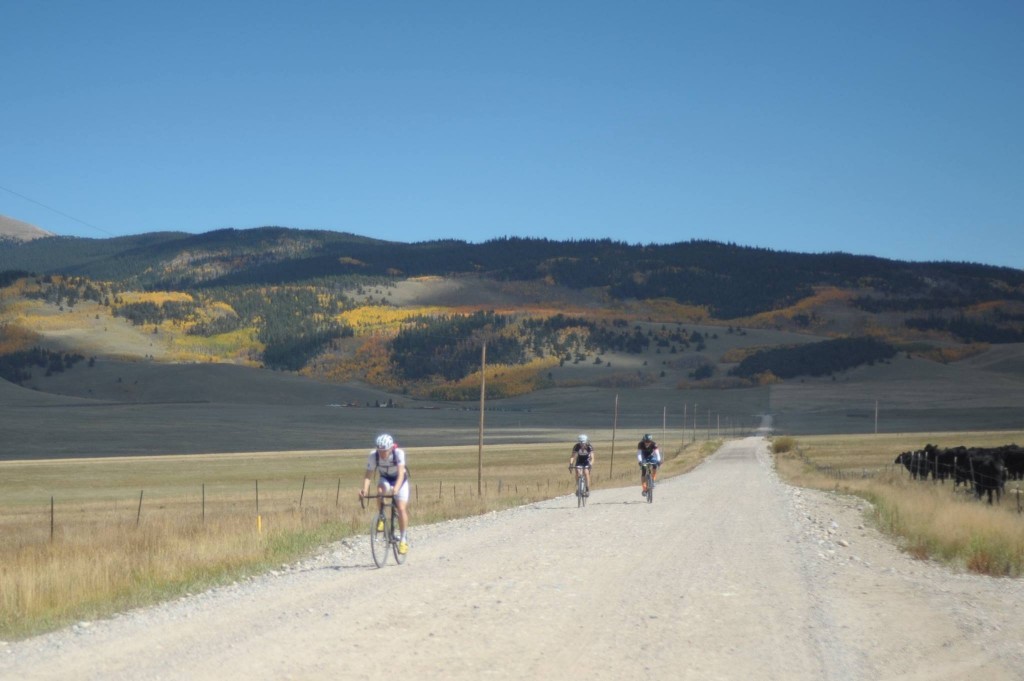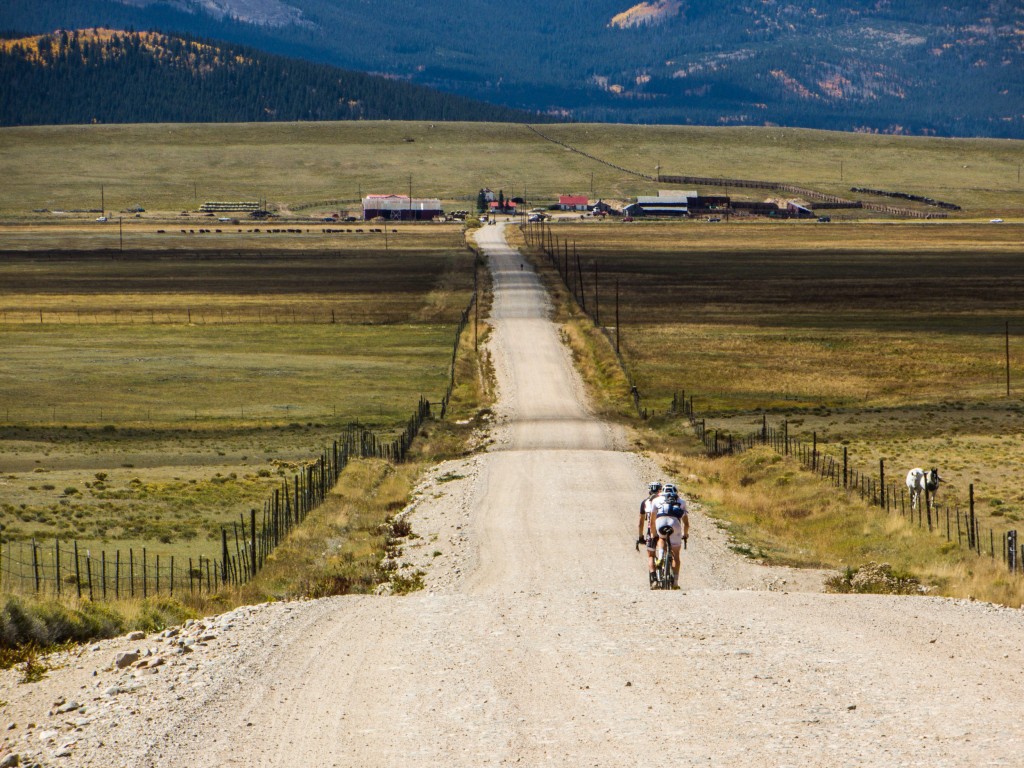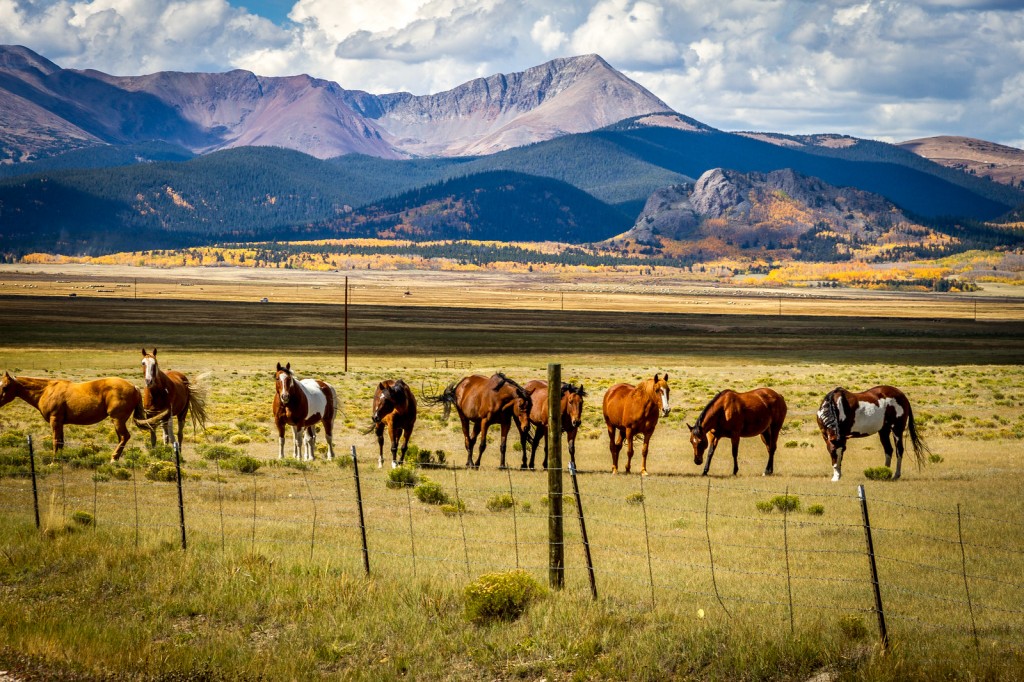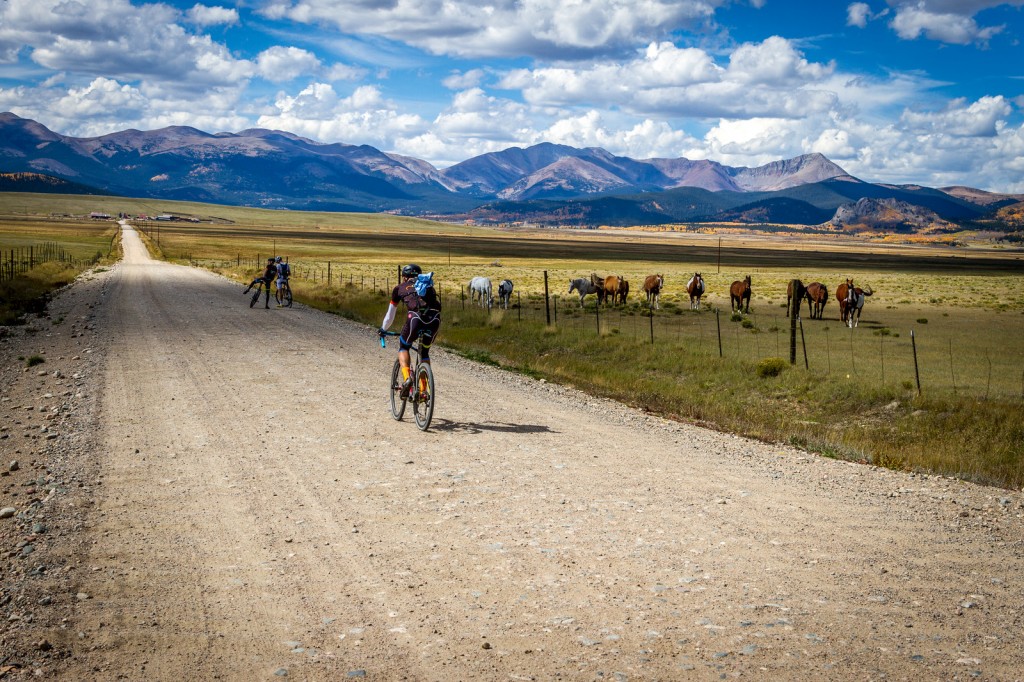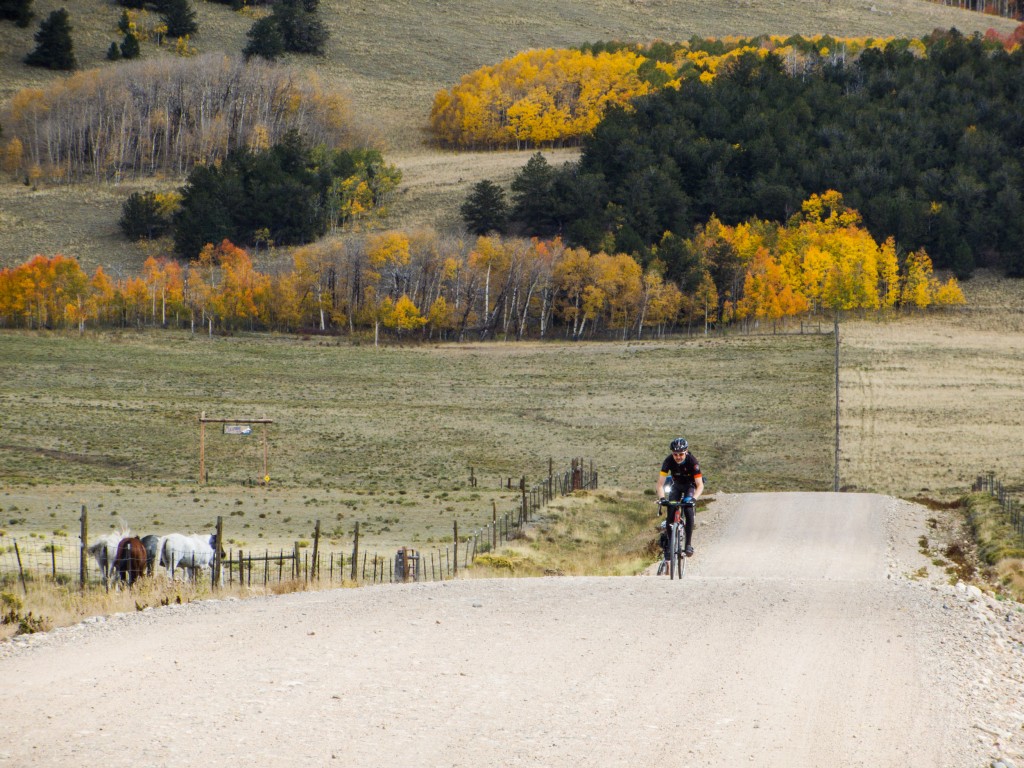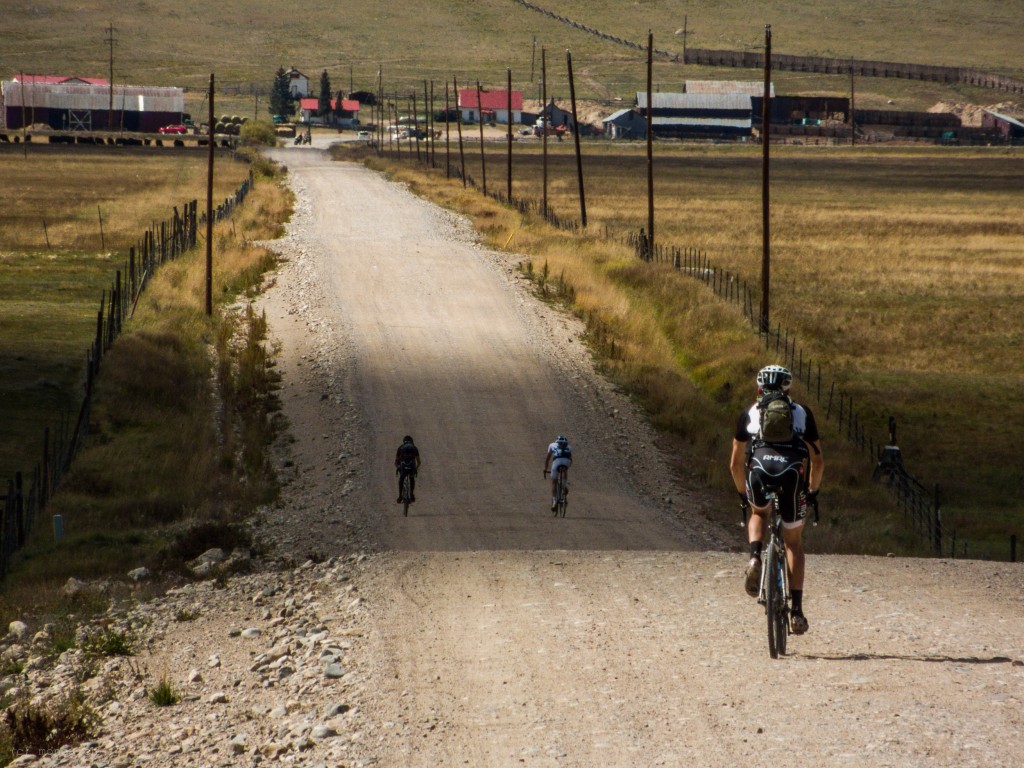 We conquered the washboard ribbon though, and once we made it to 285 all that remained of this amazing Rally was a three mile climb up the tarmac of Kenosha pass. We were all obliterated: deadly tired and fatigued from a day that was both equal parts invigorating and grueling. Though tired, I don't think we could have been any happier with the ride and the day. We'd spied some fresh roads and trails, ridden them, and forced them to give up the beauty that they traversed. This ride will leave an impression on all of us. By the stats it isn't the most remarkable ride in the world: 49 miles and 5,500 feet of climbing, but to the five of us who rode it that day, our rote will always be known as the Lost Park Rodeo Rally.