I would like to thank Steven and everyone at Rodeo Adventure Labs for giving me a chance and providing me with a platform to share this story. Ideally this will be the first of many entries detailing my exploration of and adventures in one of the last great cycling frontiers on the European continent; the wilds of the Balkan Peninsula and, and in particular, the Republic of Albania. I hope you enjoy.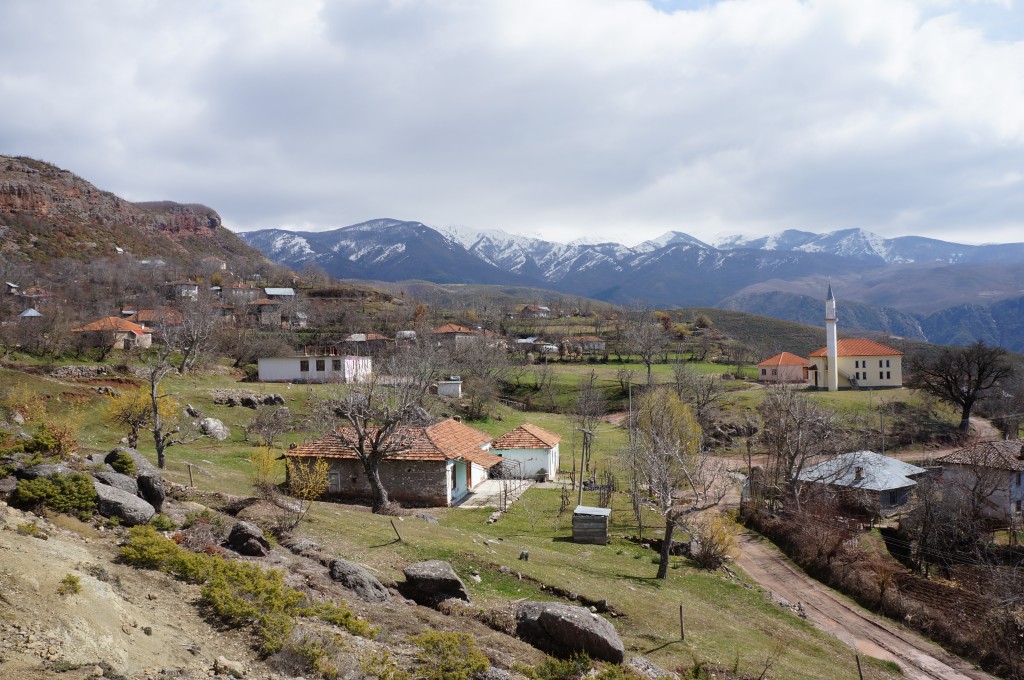 "…and can you make sure it stays upright?"
"We'll put a note on it."
"Oh, and is there any way to, I don't know, mark it so it is clear that it's fragile?"
"Yes, we will put a note on it."
This second affirmation was slightly more stressed, the syllables slightly more drawn out, as if I hadn't heard or understood the concept.
With this terse exchange concluded, the kiosk attendant lifted my bag from the scale and placed it out of sight behind the desk, eying me skeptically as she did so.  Her glance conveyed the opinion that, at the very least, I might have my priorities confused.  The nonchalance with which I had just told her I was only days away from leaving my friends, family, and the comforts of the first world for a two year stint as a volunteer in a country most Americans can't even locate on a map – this was somehow at odds with the anxiety I was displaying over what was obviously just a bicycle.
Over the past six months I have encountered this reaction often. Co-workers and friends aware of my impending departure would jokingly ask whether I was bringing my bicycle with me, only to realize that the answer was "…actually yes," and that they had just unwittingly invited me to explain the differences between cyclocross and road geometry, or the pros and cons of soft-sided bike bags. Even family members have at one point or another expressed concern that I may be in denial, that a cycling obsession is a luxury I might need to leave in the United States, and that I need to be directing my energies towards language learning and packing instead of fretting over bicycle shipping options. Up until this point I've been too busy to heed their dissension, what with all of the hypothetical route planning, purchasing of equipment, and days dreaming about cycling adventures to come. But now that the bike is both literally and figuratively out of my hands, the reality of situation is suddenly making its presence felt with sickening concisesity. No more distractions. The bags are packed, the bike's been shipped, and the tickets are in my hand. Next stop: Albania.
---
I can think of no two passions in my life which have complemented each other as well as my love for cycling and my desire to serve as a Peace Corps volunteer; I both applied to the Peace Corps and decided to take up road cycling on a whim during a period when I had hit a wall and needed a change in my life. It was with an impending Peace Corps deployment in mind that I forewent searching for a "real job" and decided to spend a year basing life decisions on how they would affect my goals and aspirations as a cyclist. I even received my long awaited Peace Corps invitation while warming up for a mountain time trial (much to the derision of the competition that day). So when asked whether I was afraid that I might have to give up cycling once I started my service in Albania I can honestly say that the thought never crossed my mind. A bicycle was coming with me. Period.
Of course saying and doing are two different things, and the doing in this case has, up until this point, required a fair amount of work. Work like figuring out just what I was getting myself into – what are the riding conditions like, how developed is the cycling culture, is this whole venture even worth the trouble?
Albania, for those who don't know, is a small Balkan nation which borders Montenegro to the north, Macedonia and Kosovo to the east, Greece to the south, and the Adriatic Sea to the west. As older readers may remember, Albania was once ruled by a non-aligned communist dictatorship, and until 1992 it was one of the most inaccessible locations on earth due to policies of isolation and self-sufficiency rivaled only by North Korea. Like many nations in south-eastern Europe, to this day Albania is still struggling to modernize and overcome deficiencies caused by its communist past, particularly in regard to its roads and public infrastructure. So as far as road conditions are concerned, I sort of went into this whole thing without expecting to be zipping around on a road bicycle with feather-weight 23mm tires. A bit of questioning on a number of expat forums seemed to confirm my suspicions – paved roads in Albania are rough, the traffic on those which are well maintained is extraordinarily dangerous, and most roads that lead anywhere interesting are either gravel or simply widened goat paths. This translates to 27mm tires at the very least, and preferably some fairly stout cross tires. Expatriate forums were also a welcome source of information on Albania's cycling culture… sort of. This is to say, a quick google search of "cycling in Albania" does not provide very encouraging results, or many results at all for that matter. It seems that, except for a handful of touring cyclist's blogs which mention traveling through Albania during rides to Greece or Turkey, there is essentially no information on recreational cycling in Albania. I found this surprising given that Albania is less than sixty miles from no less a cycling crazed nation than Italy itself. But those Albanians and expatriates who I've been in contact with tell the same sad story – cycling for recreation in Albania, let alone road racing or any sort of organized cycling events, has yet to work its way into the Albanian culture.
So, a country with poorly maintained roads, dangerous drivers, and a culture unfamiliar to or unreceptive of people gallivanting around in a spandex skin suit… what's the up side? Simply put? Albania is supposed to be absolutely breathtakingly beautiful. From horizons dominated by snowcapped peaks and monstrous rock formations, to alpine forests dotted with tiny mountain hamlets, to pristine Adriatic coastlines, Albania has them all. It is often referred to as the hidden gem of Europe due to the fact that it possesses natural wonders every bit the equal of Greece and Italy in majesty, yet is unburdened by throngs of tourists and a seasonal crowd of adventure seekers. Furthermore, in my mind the lack of a developed cycling culture translates into hundreds of miles of unexplored, untapped virgin cycling territory. The more vain part of me really enjoys this idea – that I will be one the first, if not the first, to conquer the Albanian countryside adventure/cross style. This is definitely a once in a lifetime opportunity.
---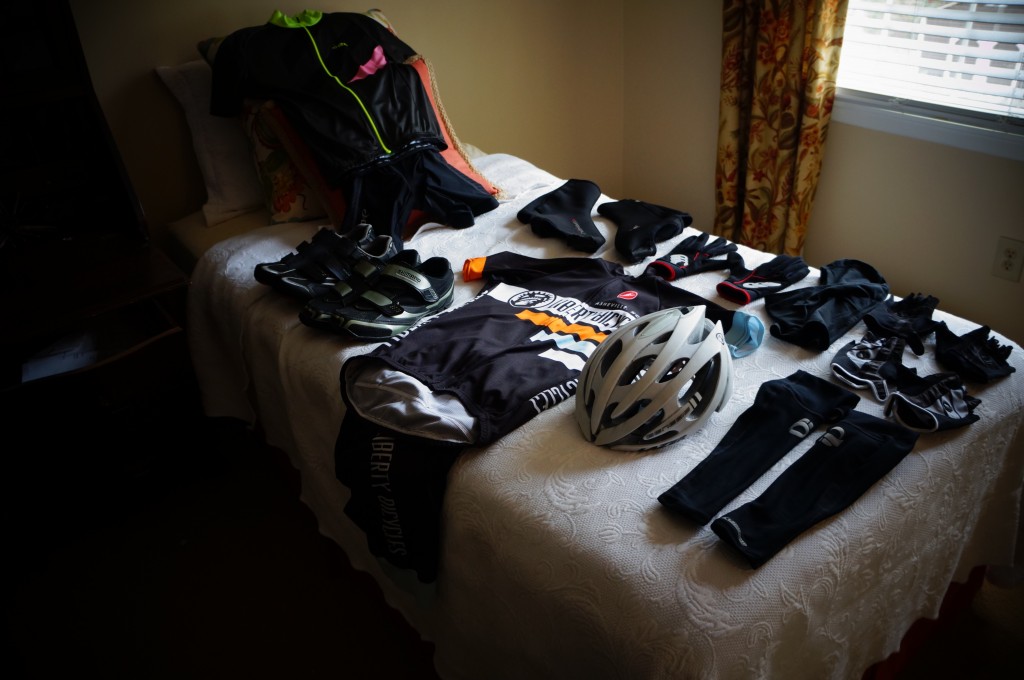 The Peace Corps allows volunteer trainees to travel to their host country with a carryon bag and two larger pieces of luggage no heavier than fifty pounds apiece. Bringing a bicycle sort of complicates things. It is safe to assume that the bicycle, bike bag, a very small tool kit, some spare parts, shoes, a few kits, and tons of padding will completely take up one of these bags. This leaves just one bag for everything else I might need during my two year volunteer stint, like clothes, electronics, and all things non-cycling centric. So, as you can imagine, I really can't afford to have cycling equipment spill into my second bag. Therefore my final packing list needs to ensure I am traveling as light as possible. It is as follow:
My trusty steed, a 2014 Fuji Altamira CX 1.5 cyclocross bicycle
One pair of Continental Grand Prix Classic 25mm road tires (27mm mounted)
One pair of Challenge Grifo 32mm Cross Clinchers
One hex key multi tool
One pre-set 5nm torque wrench
One mini pump
One 10mm allen wrench (for bottom bracket service)
One tire gauge
Four spare inner tubes
Four pairs of bib shorts
Four jerseys
One helmet
One small spare tire kit/saddle bag
One pair of Look road pedals
One pair of Shimano MTB pedals
One pair of road shoes
One pair of cross/MTB shoes
One GPS cycling computer
Two water bottles
…rather spartan for someone who is used to a garage full of tools and a number of LBS's just down the road, but I think I this will do, provided my bicycle doesn't require any major repairs while in Albania.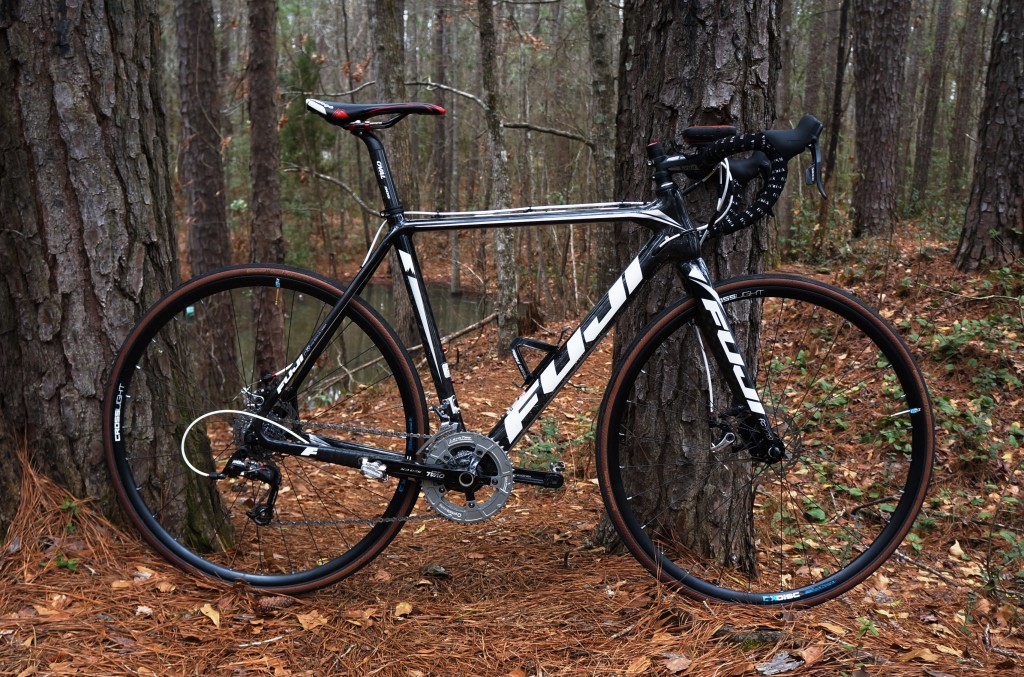 So that's it. My next entry will hopefully be a boisterous update on my first impressions of cycling in Albania. That or a melancholy lament over my poor bicycle which has either been crushed, lost, or lost then crushed in while in route.