Writing the story of Rodeo is about writing a story of constant striving for new challenges and milestones. This year that striving took us back to the Leadville 100, this time with four Traildonkeys in the mix and ambitions to see how quickly we could complete the race aboard them. Taking a gravel bike to a mountain bike race is an arbitrary challenge on paper, but to us it is exactly the sort of challenge that we strive for on an existential level.
Photos by Brett Stakelin, Natalie Starr, Athlinks, and myself
The gravel bike industry is distilling itself very intentionally into a "thing". I generally like what it is becoming. People are discovering ways to get off of crowded paved roads and onto less traveled and quite often more fun dirt byways. That is a wonderful thing. I don't speak for the sport, but I think that cycling desperately needed a wider gamut. Instead of spending so much energy emulating often-false grand tour heroes gravel (among its many names) has given us a category in which to create more interesting and personal stories of growth, exploration, and friendship at many different speeds and on many different road and trail surfaces.
That said, gravel is a juggernaut now. If someone were to plot the rise of the genre from when we entered the fray in 2014 vs four years later I have no doubt the shape of the growth curve would be exponential or quite close to exponential. Seemingly every day a new gravel / adventure bike brand pops up on radar with a strikingly similar thesis: Dirt is fun and bikes are more versatile than we were being told even just a handful of years ago.
Gravel racing prominence has followed the growth of the overall genre. Crown jewel events like Dirty Kanza and Land Run have gone from grass roots to mega now. A few years back a fast non-pro could probably podium at one these races. Now top brands are sending top athletes to take the trophies and rake in the credibility and the respective resulting bike sales.
None of this is bad per-say. My opinion is that people who badmouth events (or bands, or fashions) for getting big are really complaining more about issues related to self expression and feeling unique than they are about anything else.
That said I feel those same emotions. I feel jealous for the more grass roots purity of the sport. I don't think I have a right to feel this way per say, but I do. I didn't invent dirt. I didn't invent bikes. I didn't invent riding bikes on dirt. But it still feels weird to watch the mixed terrain bike playing field get so crowded by what I suspect are people who have less passion for the genre than they do intentions to catch up and cash in on it.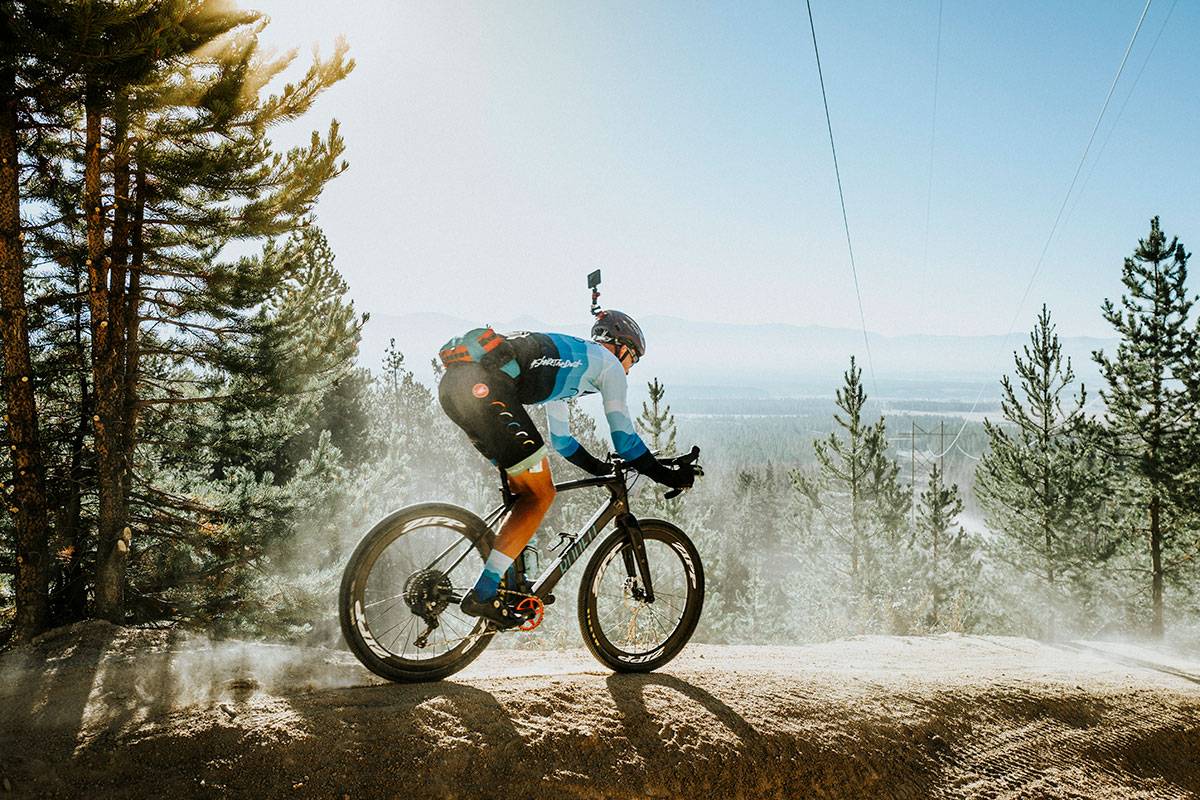 As I planned the 2018 calendar I saw the obvious events that a gravel bike brand needs to hit if they want to remain visible and push sales. As I considered which events Rodeo would attend I had a personal moment of clarity: We are not a gravel bike brand and we never have been one. Rodeo did not start as a bike brand, it started as and remains an Adventure Lab.
I know. I'm splitting hairs. I'm drinking my own Cool-Aid, but I don't care. I stand by my argument even if I'm the only person in the world that believes it. When we developed Traildonkey we didn't develop a gravel bike. We weren't paying attention to the emerging genre. We were paying attention to the mountains right outside of Denver, Colorado: The Rockies. The Rockies are our cause. The Rockies inspired our bikes and continue to do so.
The fact that the gravel bike genre is so big is what we owe a lot of our success to so I don't want to entirely look the gift horse in the mouth. The influx of people interested in the genre keeps a healthy stream of people in our adoption queue. Rodeo wouldn't work if so many people weren't excited about gravel.
That said, we are not beholden to gravel. Sometimes our story arc will intersect with it and sometimes it will swing away from it towards road riding or in the other direction past gravel to trail riding, mountain biking, or whatever else catches our passions and challenges us.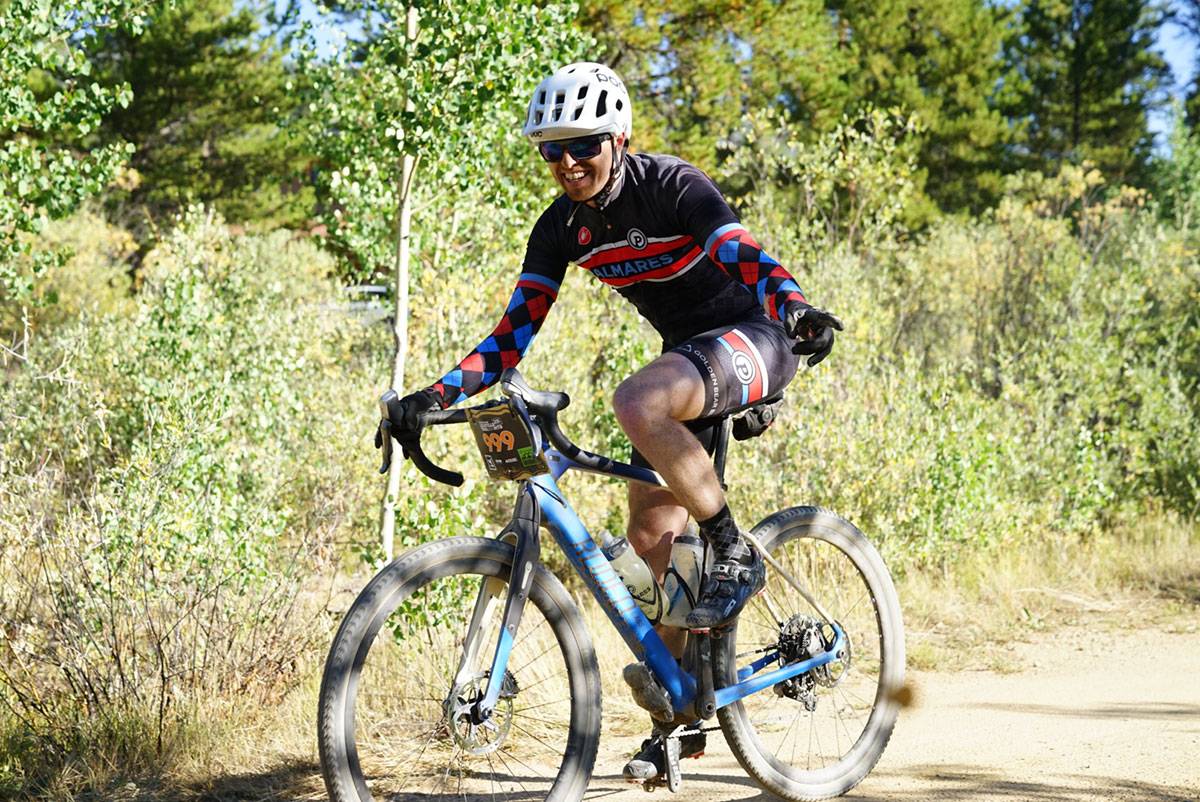 It was with that in mind that I decided to avoid most ever standard industry gravel event in 2018. Instead we went where our hearts told us, we went where our community was, and we left huge sections of the calendar intentionally empty so that we could flee to the Rockies at the drop of a hat.
I had no expectation at all that this line of thinking would bring us back to Leadville again, but it did so in spades.
Jered Gruber was the first to ride a Traildonkey at Leadville in 2016. That is a day that I will never forget. I remember when he hit me with the idea and I was simultaneously excited and jealous. I had ridden Leadville in 2013 on my Yeti mountain bike. It was a great day that went very well. So well in fact that I didn't really have any desire to go back and do it again. But developing Traildonkey brought about an interesting piece of motivation. Could it be done on a Donkey? Should it? Now THAT would be a reason to go back. I entered the lottery to try to get in but I wasn't selected. That same year Jered had an in with World Bicycle Relief and he had his own moment of inspiration when he decided he wanted to ride Leadville on a Donkey. The rest is history. He went to Leadville. He Donkeyd it. He smiled all day long. That was a major moment in Rodeo history.  Jered expressed a core part of our DNA with that ride: We're looking for challenges, big ones, on any surface and in any conditions.
With Jered having done it I thought maybe that chapter was written, except for the fact that Jered hadn't raced for a fast time he had raced to have a great day with a friend. Could a Donkey go fast at Leadville? Could it go sub nine hours? Could it go sub eight hours? Those were questions I was still asking myself.
I didn't do anything with those questions until a month before Leadville this year. I had no plans to enter the race and the window to apply for the lottery had long since closed. Then Chris Magnotta shot me a text.
"Could you get a Donkey ready for me for Leadville 100?"
I told Chris that was possible.
"Well I'd better go do the Leadville 50 this weekend to see if I can earn a qualifying coin then." he responded.
Leadville has a series of qualifying races in which you can gain entry into the 100 if you post up a quick enough time.
"Leadville 50 is this weekend?" I asked. Maybe I could go too? I didn't have anything on the calendar. It seemed like a fairly dumb thing to do at the last moment. Maybe I could get into the 100 too? Worth a shot!
Chris and I registered. Then the next day Nik stopped by the office and I told him what Chris and I had just done.
"A mountain bike race? I've always wanted to do one of those. Maybe I should do it too?"
The next day Nik was registered as well.
Poof. Just like that, with only a couple of days notice all three of us were heading to the 50 with hopes of getting into the 100.
All three of us raced, all three of us finished, and all three of us ended up registered for the 100 a month later.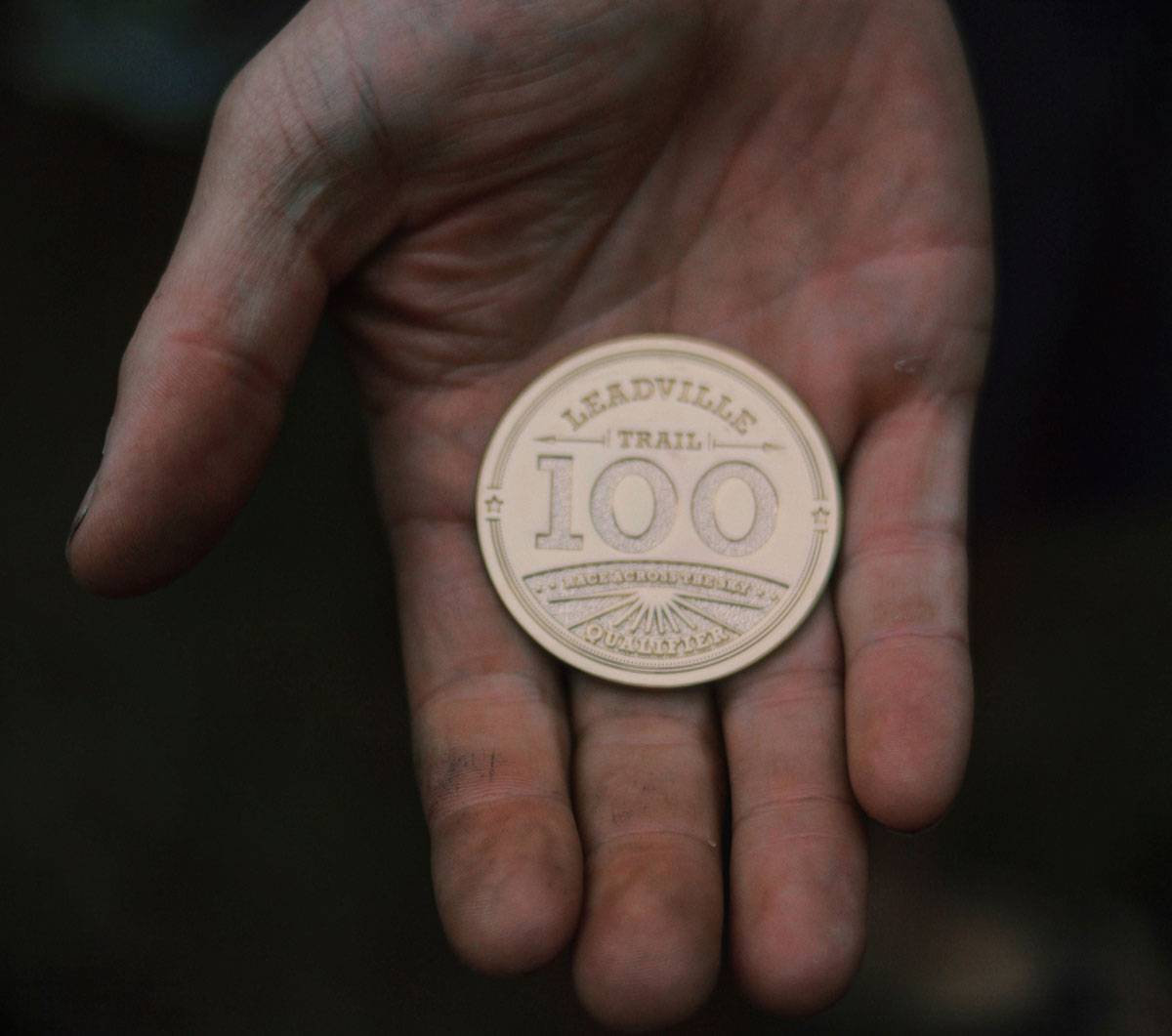 If you leave life un-planned and act when inspiration hits some amazing things can happen. This is one of those things.
Not a week after we qualified for the 100 a new customer walked through our door. David wanted a Donkey and he too wanted to race in the 100. He was already registered, he had done the race six times already, and he wanted a fresh challenge. He bought a Donkey that week and the Traildonkey Leadville 100 herd grew to four riders. Life is crazy sometimes. We went from no plans to race Leadville to having four bikes entered in less than a month.
The elephant in the room for this entire journal entry is the question of whether it is a sane idea on any level to race a bike like a Donkey at Leadville. Why would anyone forego the performance advantages, comfort, and speed of a modern mountain bike to ride a rigid, slower, less comfortable bike? Was this simply a big stunt? Are we trying to market our bike as a viable racing mountain bike?
The answer to that is very simple. I actually stand by what I wrote about the first time Jered took the Donkey to Leadville in 2016:
It will never be said that the Traildonkey is the best bike to do the Leadville 100 upon. It could be said though that Rodeo is not a team or a company in search of the "Best" of anything. We're in search of more ethereal things such as fun, the unknown, personal challenges, and trying things on the bleeding edge of insane. The world runs on good ideas, but bad ideas make life interesting.
Chris, Nik, David, and myself took our Donkeys to Leadville not to suggest that it is the best bike for the race, but rather to test ourselves and challenge ourselves in a fresh way. Myself as the owner of Rodeo and the developer of the bike am always supremely motivated to push the limits and test our platforms in the most aggressive ways I know. Leadville is the perfect platform for that. We have a twenty five years of finishing times against which we can compare our efforts. We have a course that historically wreaks havoc on riders AND gear. We have a hundred miles and thin mountain air with which to break down and fatigue the bike's rider. Leadville is a perfect and arbitrary torture chamber for both man and machine and nobody is more curious than me to see how the bike we've created stacks up to the challenge.
Moreover foregoing standard gravel events and racing something more ambitious is a great way to stake our flag in the ground and say "We're committed to staying inspired by the entire spectrum of bikes."
Inevitably the question is raised: How did it go? I'm very happy to say that we didn't just take our bikes to Leadville and survive. In my opinion we pretty much smashed it. It is difficult to frame a result in direct comparison to a mountain bike but even compared to mountain bikes we put up some fantastic times. It's deeply satisfying to identify a challenge, take it on, and overcome it resoundingly.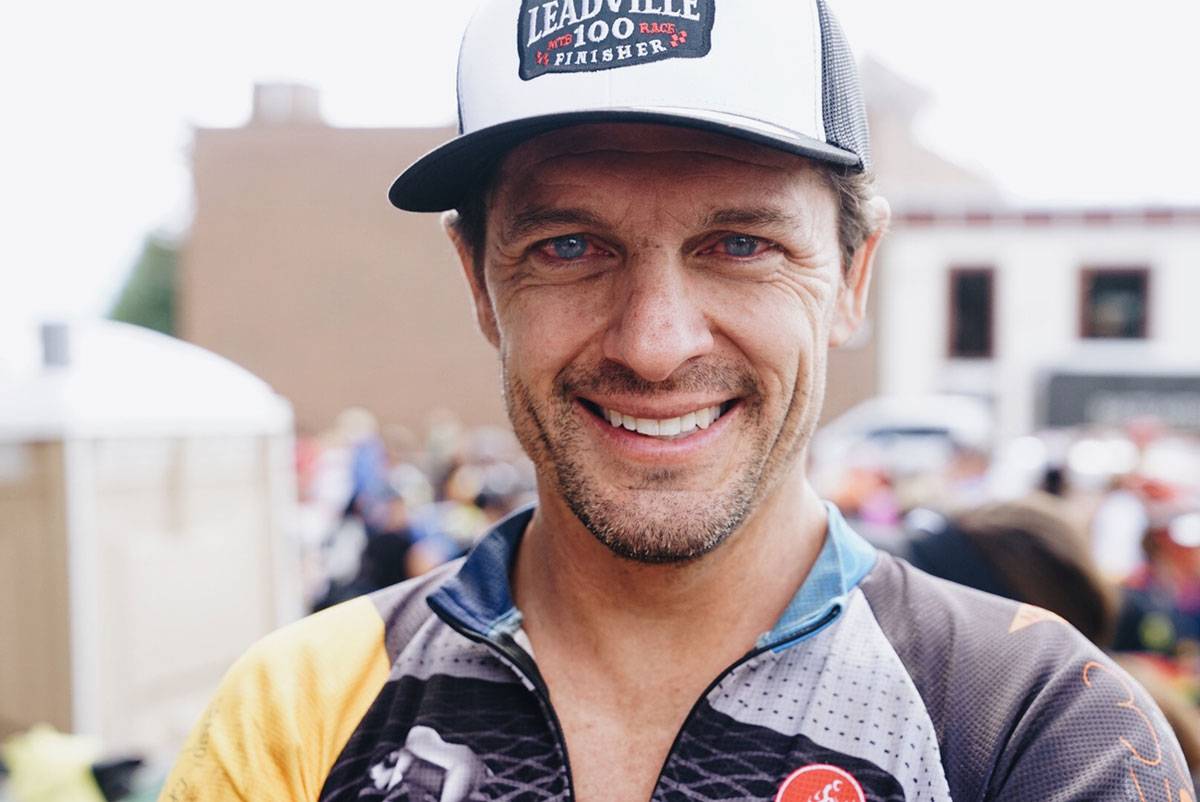 Stephen Fitzgerald – 8:10:20
Chris Magnotta – 8:28:04
Nicholas Gilroy – 8:45:35
David Hornick – 10:53:58
That added up to a 100% completion rate, three Leadville big buckles, and one standard buckle. I'm so proud of the guys and the efforts it took to pull that off.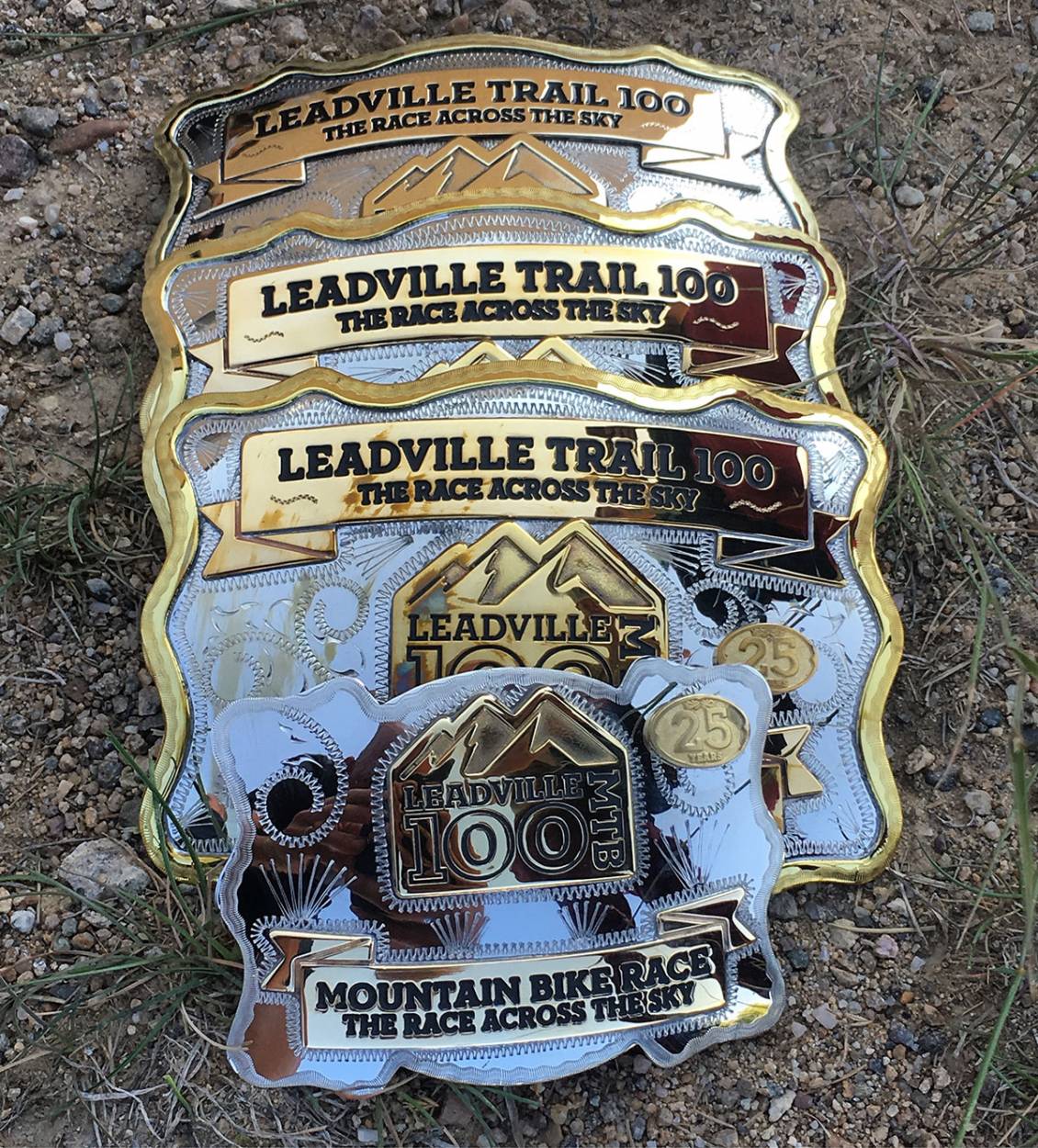 On a personal level I found Leadville to be supremely rewarding and fun. Having done the race on my mountain bike in 2013 my first goal was to see if I could best my own time, which I did by 20 minutes. My second goal was to continue to abuse my bike beyond the level that 98% of our customers ever will. The course provided ample opportunity to do that and the only technical issue we had across four bikes was a sidewall puncture on one bike. Another goal for me was to compare the experience to a standard mountain bike and make notes that I can share with others about how it really is to ride a bike like this in an event like Leadville. I came away with a number of high level thoughts.