By Logan
Jones-Wilkins
Fool me once, shame on you. Fool me twice, shame on me. Give me a year and I will undoubtably
be fooled again.
For the second year now, I have made the trip back to my hometown of Charlottesville to partake in the non-bike-race-bike-race that is named after the rider who was called "the Pirate" for what, I assume, is a good reason. There is no registration page, no cost of entry, and an online presence consisting of a Facebook event (probably) and a cryptic blog that I'm sure looked great in 2005. In the day and age of $200 race fees, this no-holds-bar, swashbuckling throw-down deep in the hollers of the Blue Ridge is a vestige of a bygone cycling everyone can get behind.
At a mere 47 miles, Pantani lures in its prey with accessibility the big gravel events lack.
Compared to the gargantuan 120, 150, and 200-mile races scattered throughout
America's heartland, the humble 47-miles hardly seems a challenge. Come mile 31
though and "the Pirate" will have those swaggering cyclists on their knees,
crawling up the savage walls of Brokenback Mountain, praying to their god to
take them far, far away from those blue ridges. 
At its heart Pantani is a ride, not a race. It's a celebration of bikes, self-challenge, and the Virginia mountains we all adore. Even for those who do choose to "race" it, the community ethos and camaraderie is inescapable. The first hour is where this lovely conflict comes to head, as the course moves from pavement to gravel and over the small hills that lead to the day's main course. Up the hills and on the gravel the pace picks up, cutting the group down one-by-one, before the pavement resumes the conversations and civility.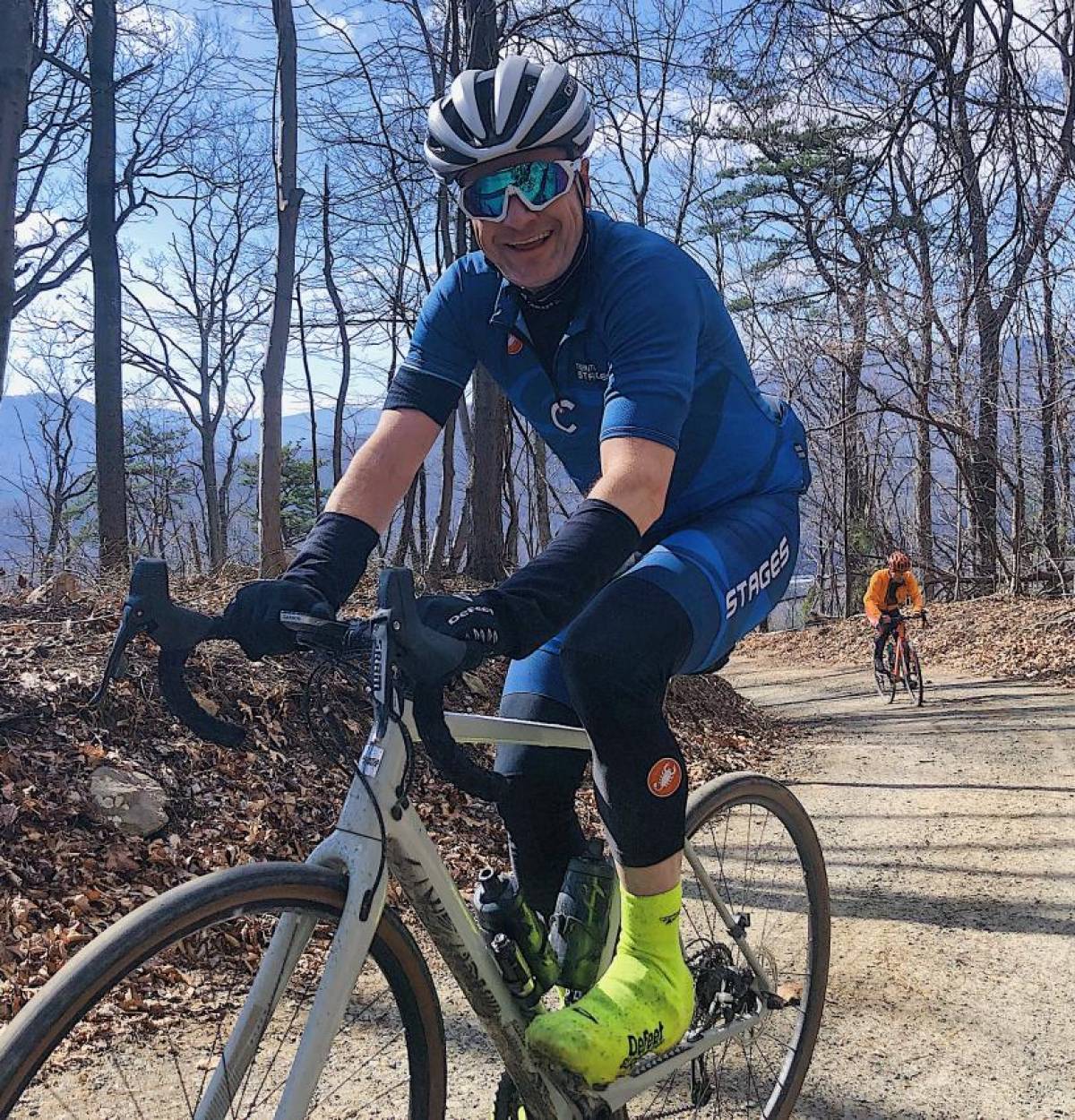 It was these times that meant the most for me as I was able to reconnect with many of those who had guided me through my formative years, on the very roads where those connections were sewn. Climbing up the one roller and seeing the same broken down Shell sign I had seen since my first training rides nearly made me tear up, not only because I am an unabashed happy-crier, but also because of where those rides had brought me and how important the area around me had been.
After a self-sanctioned pit stop at a far-flung monastery, we ventured from the final vestige of pavement before the onslaught. The last jokes were cracked, and the last of the water weight shed. A throw-down was calling and by-god somebody was down to oblige.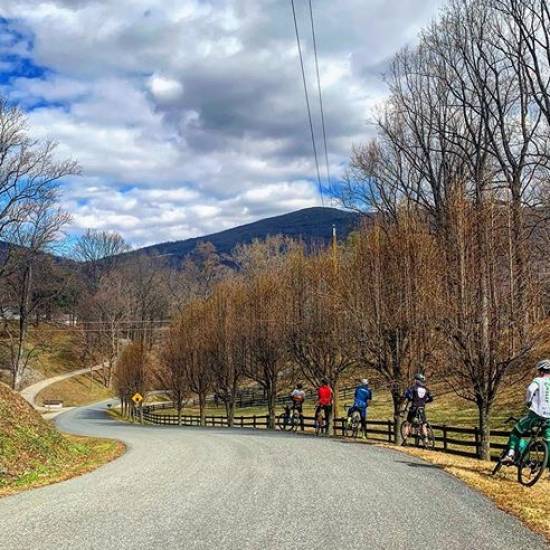 On that day, I was not one of them. Fooled by Pantani yet again.
Rewind to last year and the day had been a different story. There were no pleasantries, no reminiscing, just one long bomb from two-kilometers in. Yet, both years ended with me pedaling squares up Simmons Gap, tinge of pain in my leg and a sinking feeling in my heart.
In the week and a half since Pantani, I have struggled to finish this piece. Not because I didn't have the time, or the substance to write about, but because I didn't feel like the story was finished. Like last year, after Pantani I was far from my best. Even after taking the race as "easy" as I could, in the days following my leg flared up again. There is truly no way to avoid the unique torque spurred on from 30%
gradients.
Last year, Pantani came at a time when I was the fittest I had ever been. From a winter of full focus on the bike and countless hours in the saddle I was ready to take on the new season with a gusto I had never felt before. However, due to a broken bike and a questionable estimation of my already casual fit, Pantani acted less of a springboard and more like quicksand. What followed was three months of
hamstring-tendonitis that took a grand old chomp out of my gap year designs. It is difficult to understate the impact an injury like that can have on an athlete. Unlike broken bones or concussions, overuse or misuse injuries never have a formula for recovery. The equations are at best estimations and optimistic wishes. What hit me was how suddenly it took hold and how gradually it took to dissipate.
Time and time again I convinced myself I was better, only to be reduced again to roadside tears and to take two steps back down the road to recovery. The process of recovering was not as simple as waiting, it required intensive deconstruction of the messes I had made. The years of racing, crashing, training and off the bike neglect had spun a twisted chain of bodily destruction that hit me with wave after wave of complications.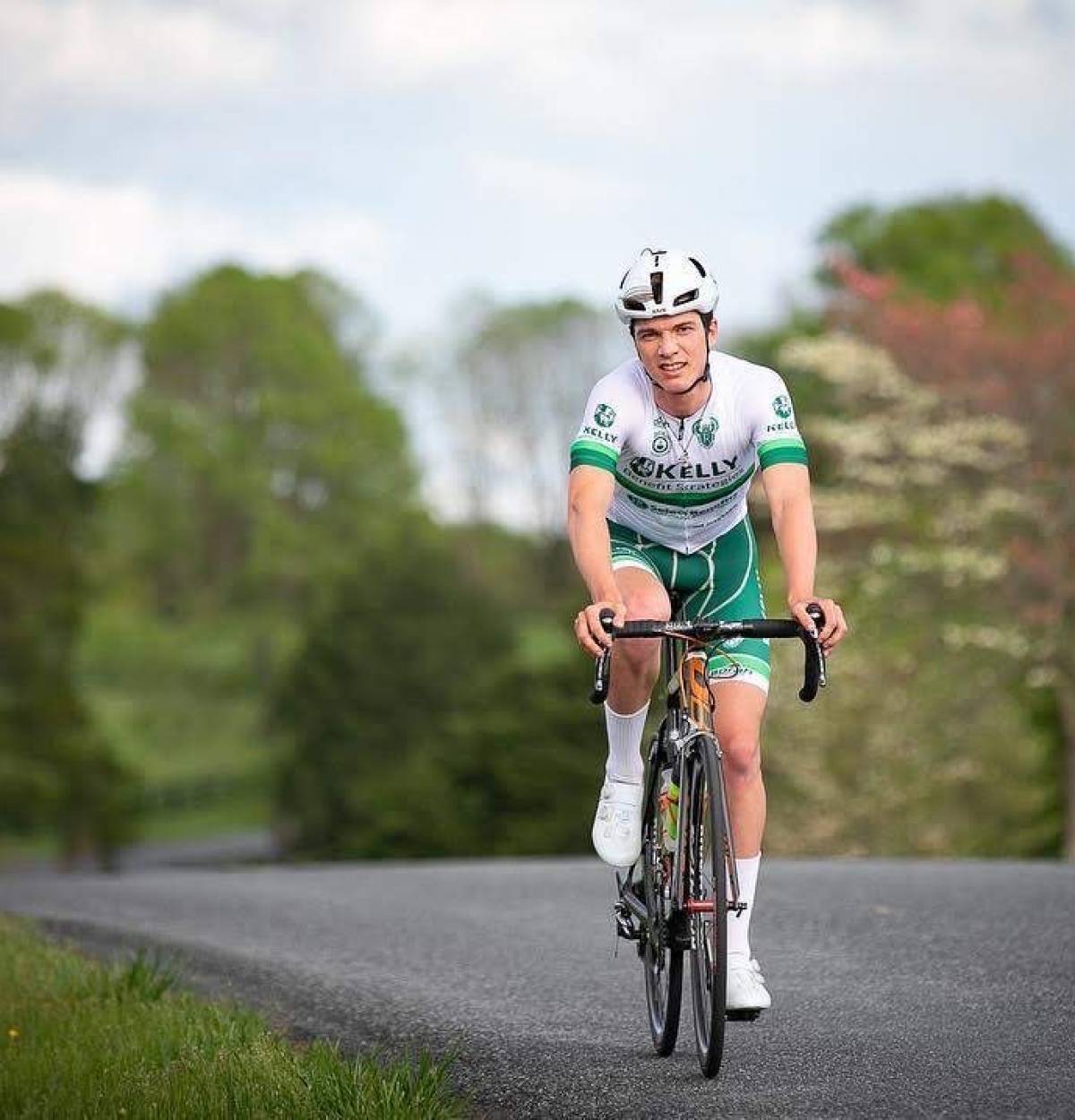 As I was spinning gingerly back through to the finish, troves of bad memories kept crashing through my psyche as I looked over the Blue Ridge which dominated the horizon. I tried to chase these thoughts from my mind and enjoy the day the best I could. After getting back to my rusty trusty Prius-V (say what you will, the fact is she RIPS) I started to jet back to Richmond. With a half dozen bagels and a tub of cream cheese, I did my best to take my mind off it.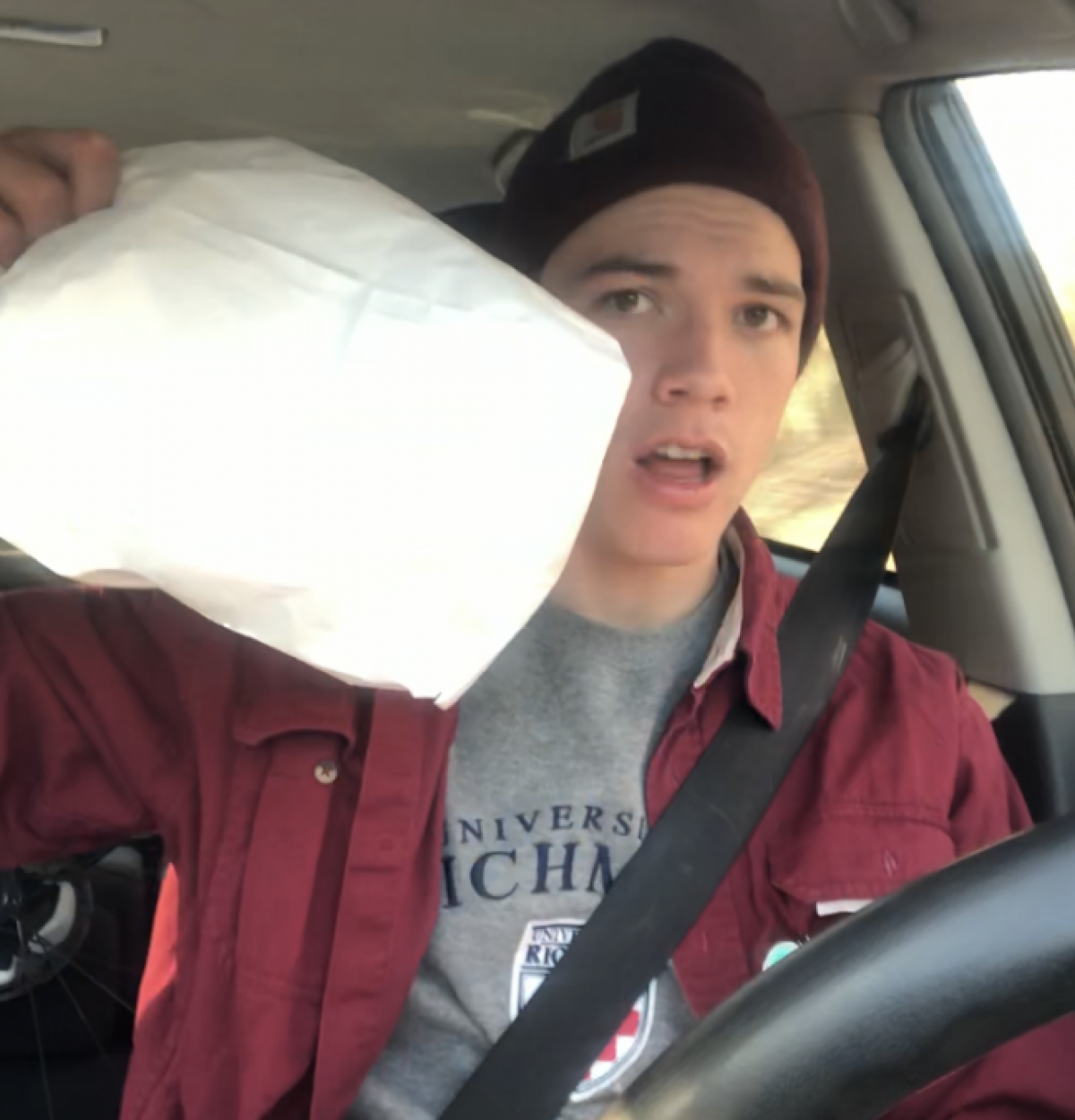 Come Tuesday and as my calve deteriorated amidst a humble evening ride, those feelings came roaring back. I was overcome with emotion, limping across campus to the dining-hall. I put on a brave face to my peers before resigning to my far corner where I could throw myself a proper pity-party. Within the pity, however, came this stubborn indignation about my circumstance. That "reptilian" part of me wanted to keep that façade and crack on; hop in a pool, go to the gym, becoming a champion yogi, anything to make me feel like nothing was wrong.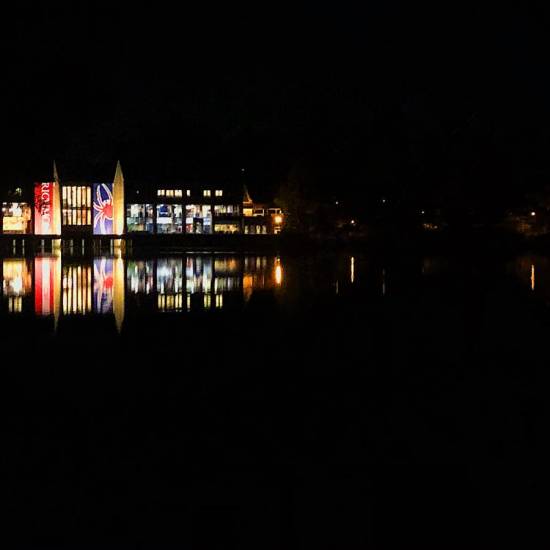 Alas, that wasn't the case. I was not ok. It wasn't the end of the world, but it was not something I could weasel around. Through life's lessons I have come to understand, no matter how fit, primed and peaked you may be, it is ok to not be ok. I spent three months of my life pretending to be fine, taking an injury like a climb I could crest if I just dug-in, bore-down, pushed-through, *insert platitude of perseverance here*. It was a stubbornly foolish solution to an issue that stubborn foolishness created.
Instead, I called up my coach, team manager, and dad, grabbed a doughnut and shut it down. I deleted the apps that would tell me I was slow, texted friends I had been missing and, in a shocking turn of events, turned in school assignments more than five-minutes before the due date. A week later, after a bike fit, foam rolling and rest, I have been able to cautiously hop back on the horse (and by horse, I mean Donkey, horses are too pretentious anyway) and roll some miles.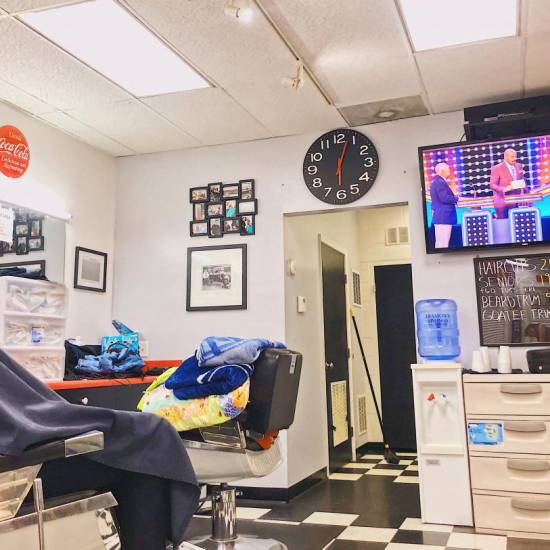 In all honestly, I feel great. Not just from the retained health – although that helps – but from making the right decisions and learning from my past mistakes. Now, with those
pesky "you're not fast enough" apps still deleted, I'm feeling the fire again
and continuing to check the boxes that keep me going. What dogged me last year
seems to be pushing me forward now. Although I know I am not where I need to
be, I feel like I know how to get there and my mental maturity is my new weapon
that will enable me too.
Up next week is my
first road stage race of the year! Personal ambitions for this one are rather
low, but my teammates are riding well so I am looking forward to giving it a go.
After that, things get rather…dirty. And – oh boy – y'all know how I love it
when it gets dirty.