History/Course Features:
Pennsylvania has a rich geological and natural resource history. The Appalachian Mountain range extending through the center of the state running diagonally supplied early colonists with iron ore, hardwood and limestone. These same natural resources today supply off-road cyclists a constant source of GNARishment. Seizing the opportunity offered up by nature, Mike Kuhn director of the Transylvania Mountain Bike Epic (aka "TSE" or simply "The Epic") and front man of High Speed Cycling, designed Iron Cross, the "Original North American Ultracross Race". The event is part of the American Ultracross Series (http://www.ultracx.com/ultracx.html). Held annually each Autumn, Iron Cross turned 12 this year.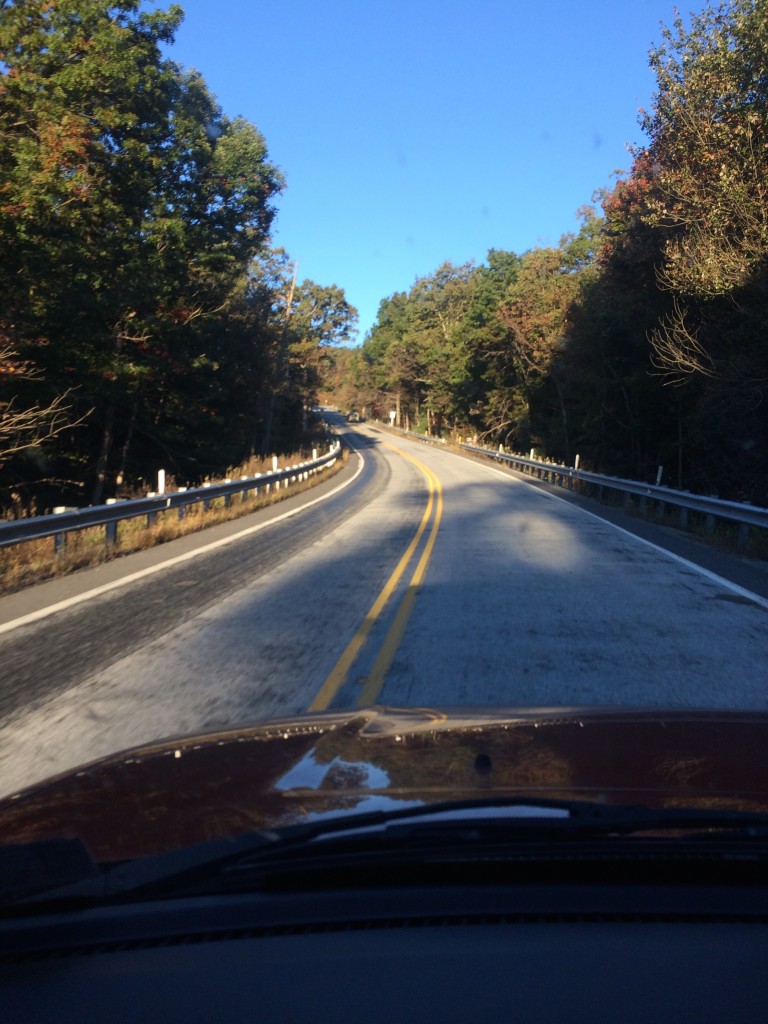 Iron Cross takes place in the Michaux State Forest in south central Pennsylvania, a hardwood forest with "Pennsylvania Steep" roads, fire roads and trails bounded by Gettysburg to the east, Chambersburg to the west and Carlisle to the north with the Maryland state line to the south. The early fall had been mild for us in the region; however, early morning October 5 2014 was chilly with temperatures in the upper 30's when I left home. The temp gauge dipped to a nadir of 31 F on state route 233 just west of Pine Grove Furnace State Park in Michaux. Overall, the day proved to be cool with clear blue skies and emerging leaf color changes; in short, it was perfect!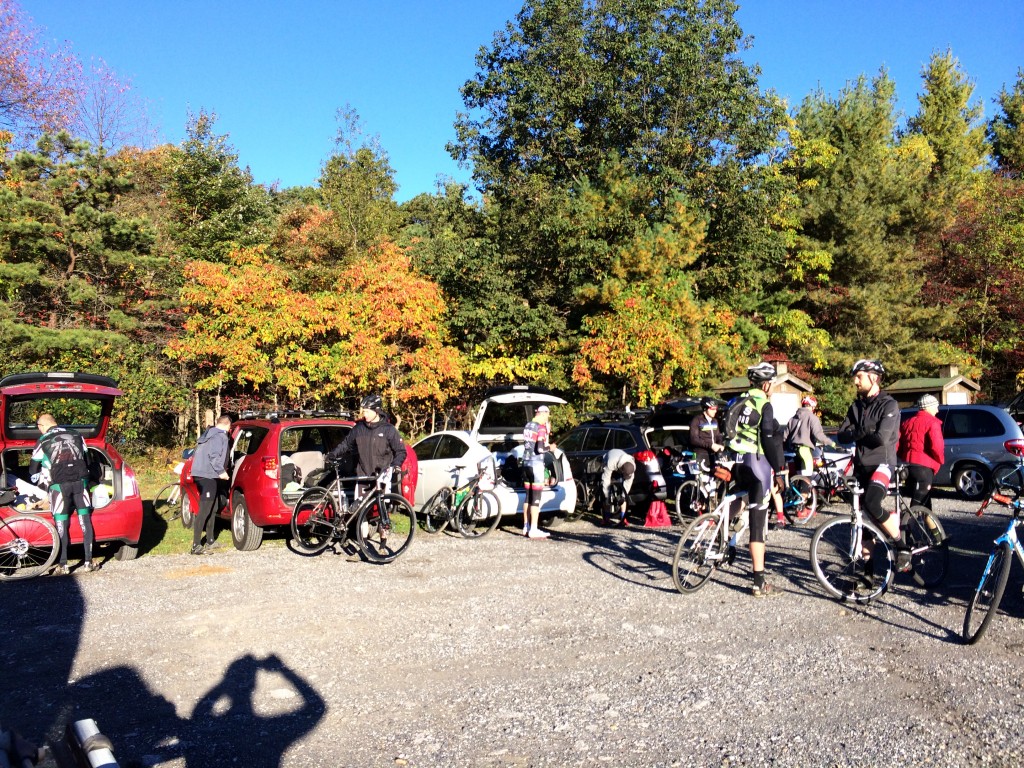 The "100 Kuhnometer" ride is approximately 70 miles of Michaux diversity. One finds single track laden with logs, steep fire/gravel roads, technical (to me anyway) descents, a 46% grade hike-a-bike called Wigwam, a sand pit and rural country roads to name a few. The diversity of the land is matched by the diversity of the people and their physiology propelled machines – more on that soon.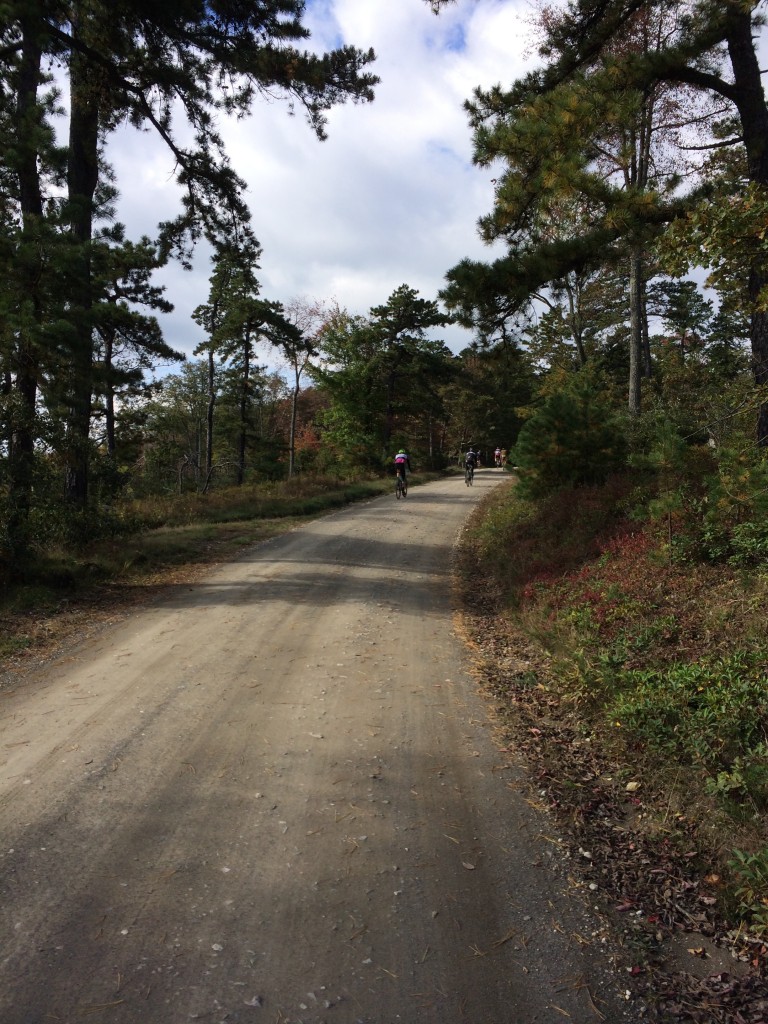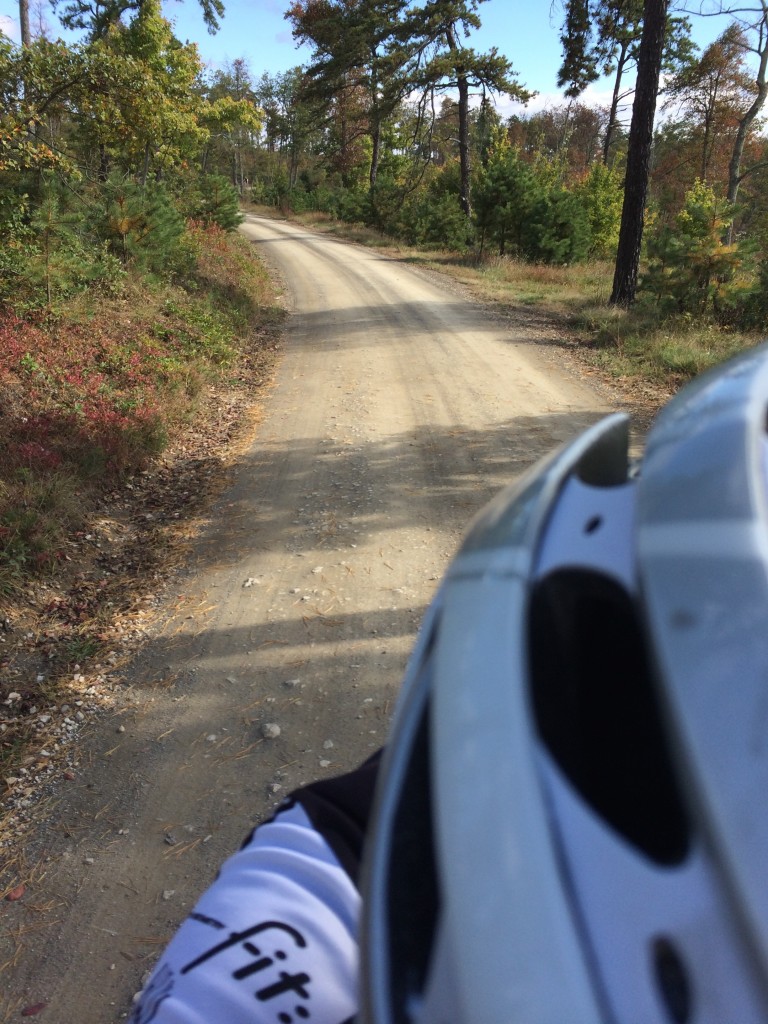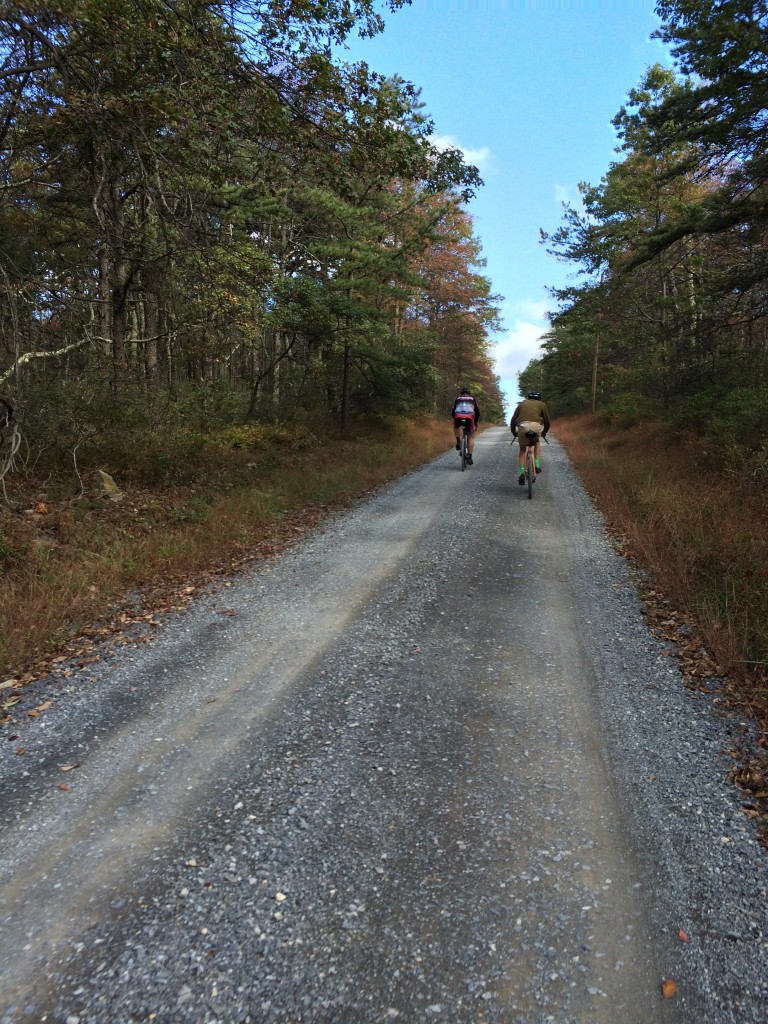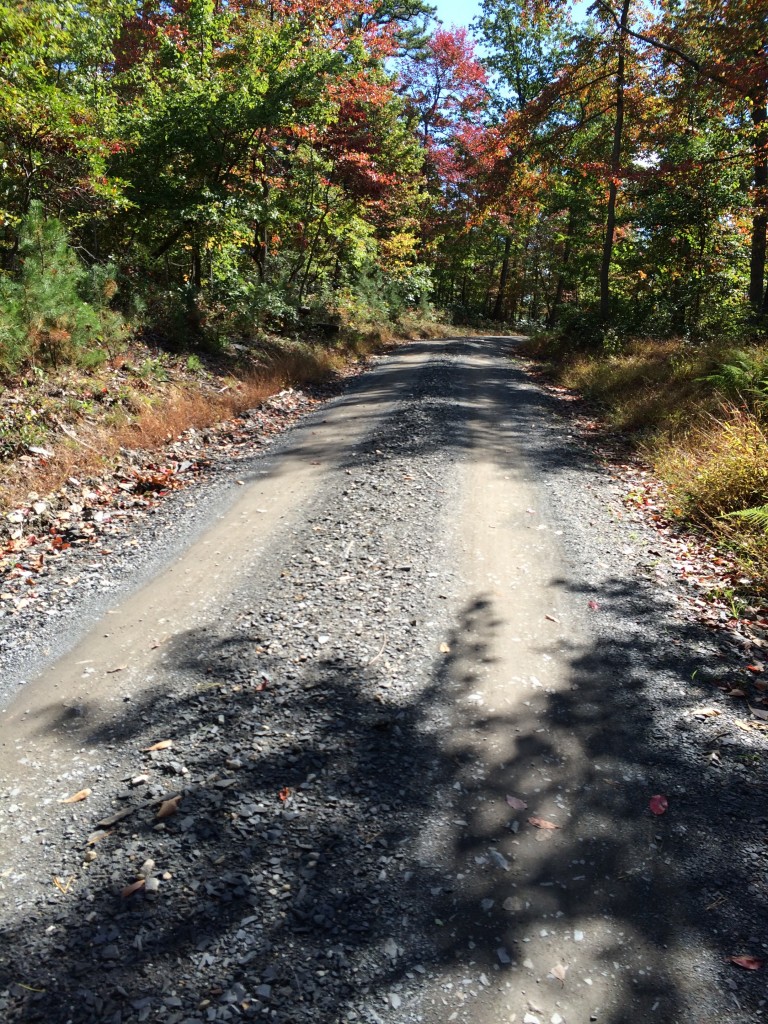 Iron Cross is super-fun irrespective of your goals for the day. Some race, some ride but all enjoy the fantastic course and amazing surroundings. The start/finish is located at "Big Flat" within the forest, near Shippensburg, PA. From there, the course takes a you southwest for an approximately 50K clockwise loop toward Caledonia State Park and then back to Big Flat for a slightly larger northeastern clockwise 50K+ loop toward Pine Grove Furnace State Park and back to the start.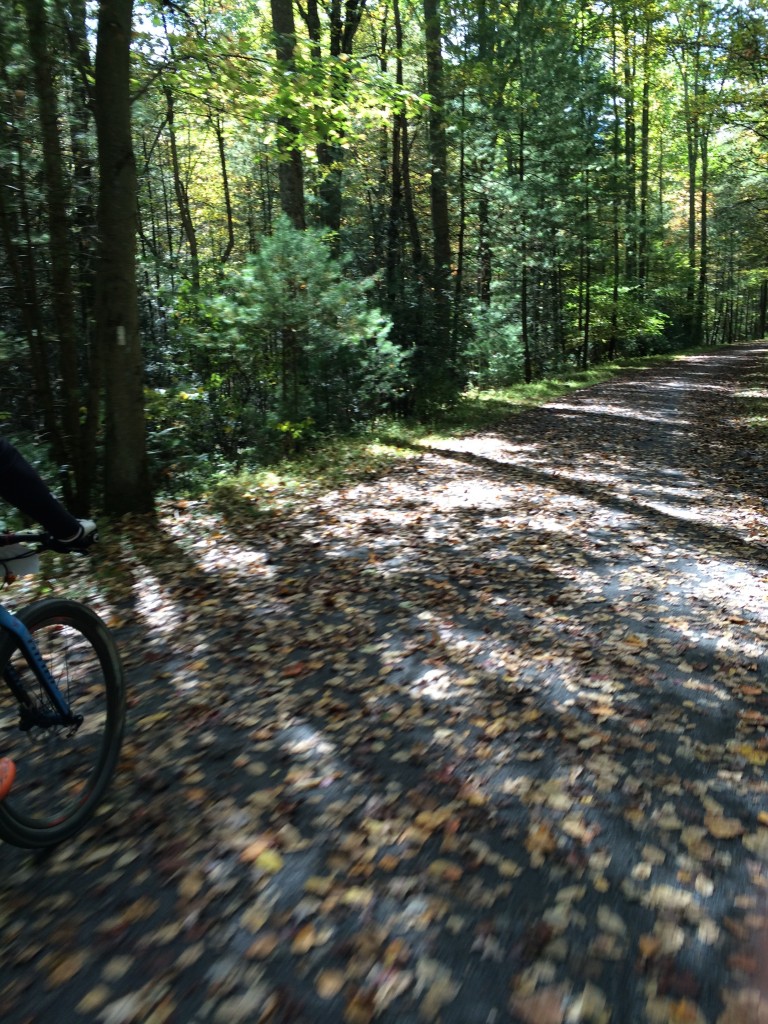 The event is well supported with 3 checkpoints strategically positioned to allow riders to fill up, grab light mechanical support if needed and chat with others as desired. A fourth and unofficial but highly anticipated stop was to be found somewhere near the middle of the second loop. "Larry's Tavern" promised cold beer and an alpine oasis welcomed by just about all riders for a variety of reasons. Another cool feature of ICX is that you come back through the start/finish area between the 50K loops; thus, one can pit from the car and pick up nourishment, and mechanical support at Big Flat midway through the race. Also, SRAM factory vehicles were out and about providing superb mechanical aid to anyone in need; BIG KUDOS to them!
The Experience:
My day started out with 399 other bicycle enthusiasts. We staged ourselves in increasing order of expected finish time. Out of Big Flat we did a prologue of sorts descending slightly through the woods on sandy/rocky soil and looping back through the start area. This short prologue of about 2 km takes out a good 15-20 people with flats in my n = 2 ICX experience. We then proceeded down the back of Big Flat on Rt 233 and made a right turn into the woods via a fire road. The remainder of the ride was somewhat of a blur in and out of the forest, meeting others from all around the Mid-Atlantic region, Canada and beyond. A note on Larry's Tavern – There was way too much good beer, cheese and bologna at the stop. Understanding that this combination would only delay gastric emptying and potentially lead to GI distress did not deter me from partaking. Larry's is part of the experience; I'm glad I got to enjoy it – HUP, HUP!!!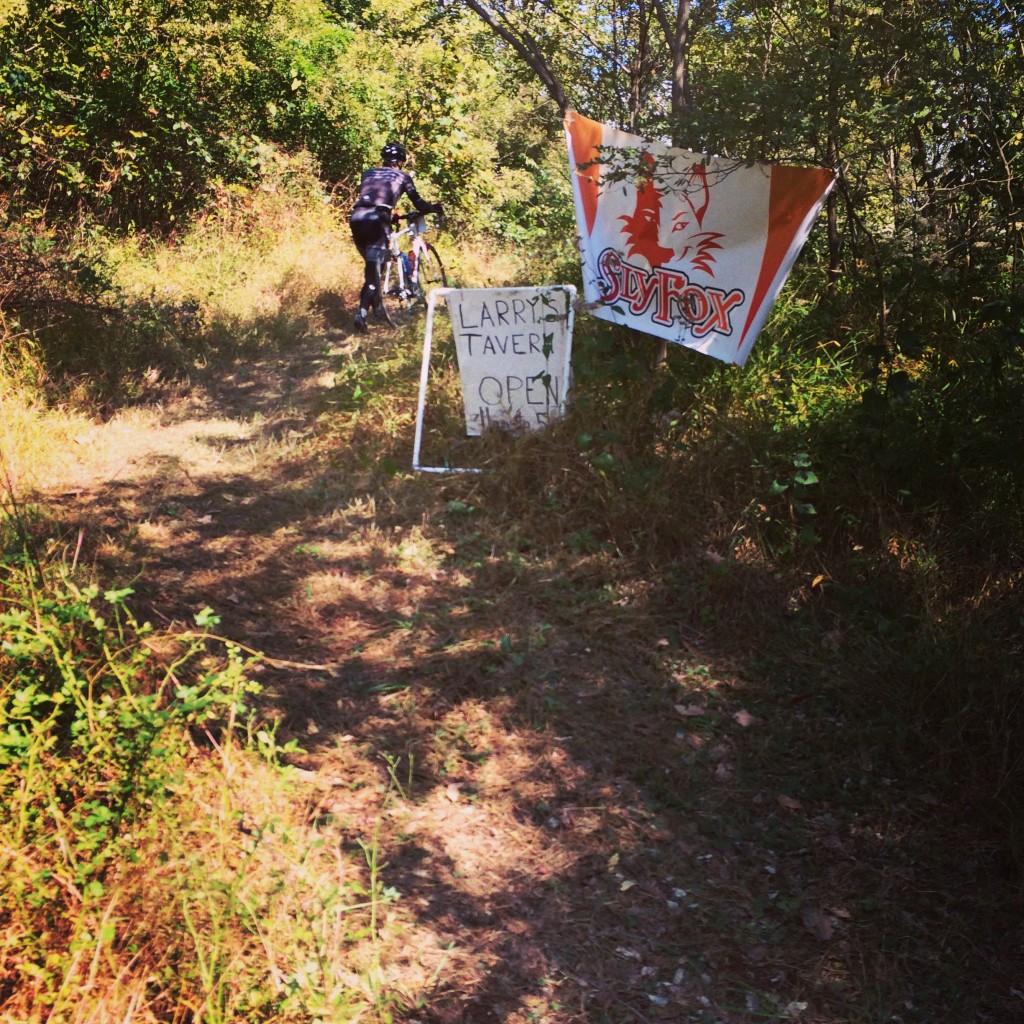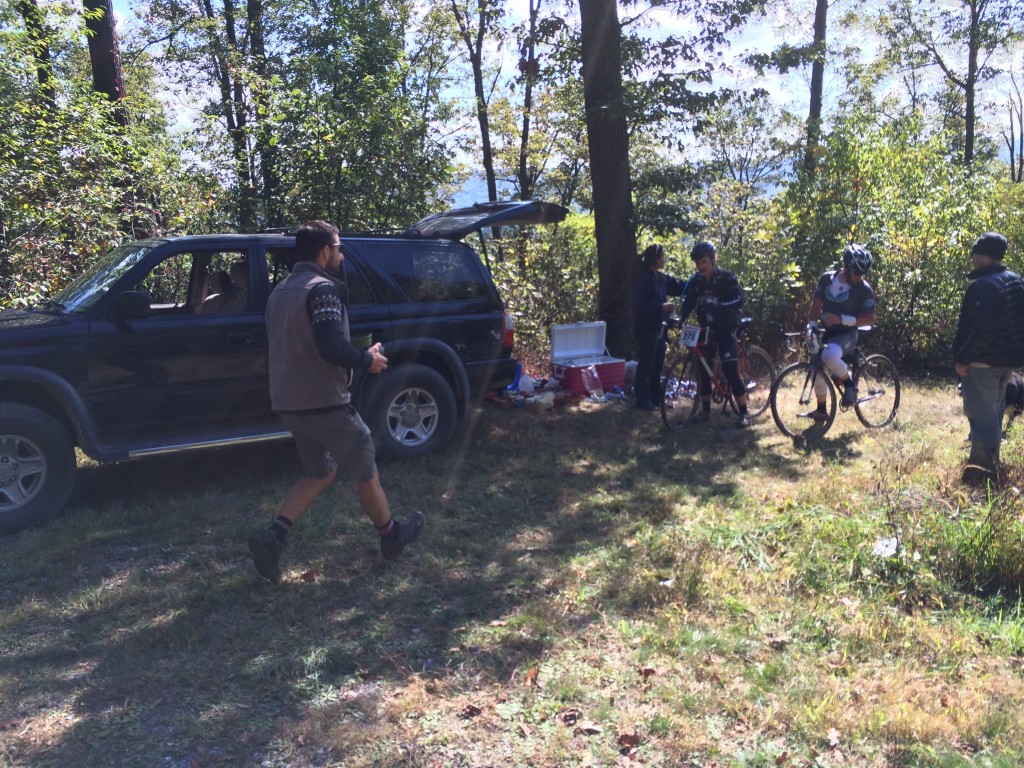 So back to the bikes…
Iron Cross presents the rider with several important decisions prior to toeing the start line. Should you ride a cross bike or mountain bike? What type of wheel/tire system is best? Following that, do you wear a pack laden with gear or run light and risk being stranded without enough fuel or tools for potential problems? A cursory review of race details reveals that these questions are hotly debated on message boards and within the ICX community.
First, this is a CROSS race as the name implies so you definitely lose style points for running a MTB at Iron Cross. Just ask the course architect and race director. However, I think the course is actually better suited to a light hard-tail 29er MTB. There are technical sections but depending upon your gear and tire tread choice, you could lose very little time to drop bar bikes on smooth sections with the right MTB and certainly have a big advantage on the descents and technical areas. Despite having a light aluminum hard-tail 29er, I used my cross bike. One fellow rider started on his cross bike, broke the rear derailleur and was handed his friends MTB. He confided that the undersized MTB suited him better than his cross bike on course. But again this is a CROSS RACE!
Secondly, tire and wheel choice is obviously important. The race is sponsored by Stan's No-Tubes so many riders use these setups on the cross bike or MTB. Gold standard in the MTB world, the tubeless setups make sense at ICX as well. I didn't hear of many people running tubular tires. Briefly, I considered bringing my very light tubular wheel/tire set up and putting a second set of wheels in the neutral support wheel van. Instead, I opted for the bomb-proof A23 Velocity Rim/Shimano 105 hub wheel set that I used last year with Vittoria XM 32 clinchers. This worked well and was steady and strong once again. I suffered no punctures in either year running that setup with tire pressures near 50 psi.
Finally, I wanted to be somewhat independent so I used my Osprey Raptor backpack/hydration system. The pack allowed for easy hydration and storage of nutrition and tools/tubes/CO2. It is a comfortable and trustworthy companion for trail biking, running, hiking and commuting. The Raptor once again proved it's value at ICX. Others ran much lighter with a couple of bottles stuffed into jersey pockets or frame cages; again, diversity was the rule and a lot of fun to observe.
My setup was designed for reliability and independent function with less of an eye toward performance. The gear and body worked well and I enjoyed a great ride. Though I finished mid-pack within the "nameless rabble of victims", Iron Cross was by far my longest ride in the past few months. My recent focus has been on 45 min races; so this was a big ride for me, an adventure and a test. After about 6 hours on the bike, I rolled in to the finish feeling hungry and fulfilled with a sense of accomplishment and gratitude having had the opportunity to do Iron Cross again. I enjoyed a big pulled pork sandwich, some mac-n-cheese, chocolate milk and a chocolate chip cookie before heading home to the family.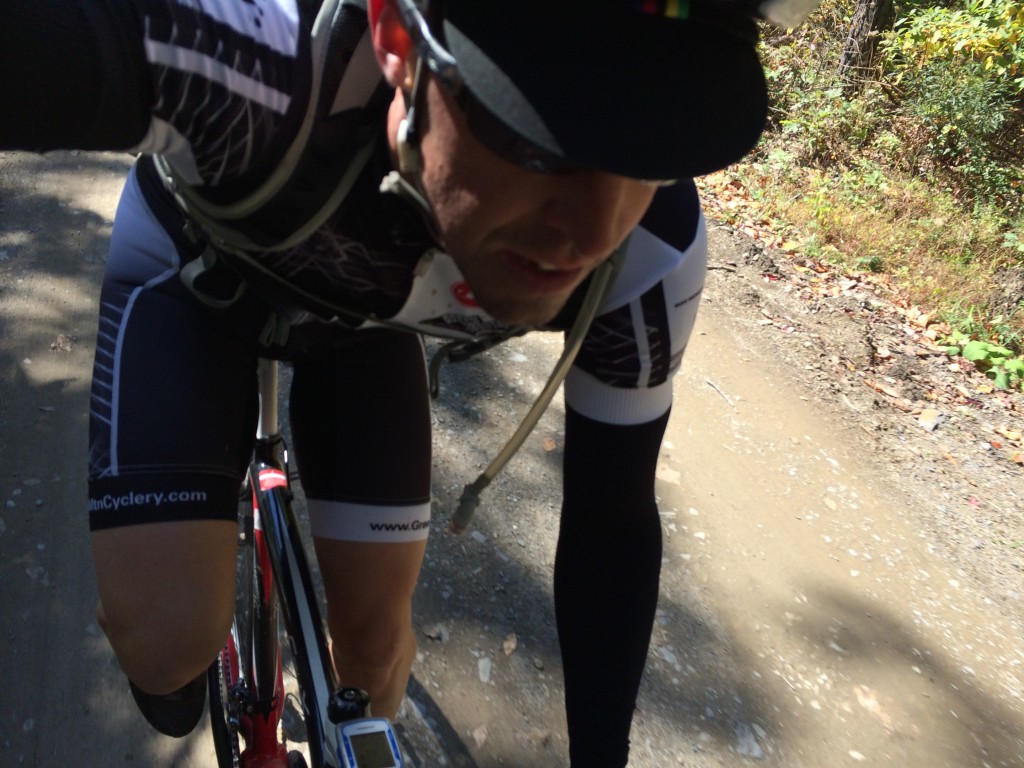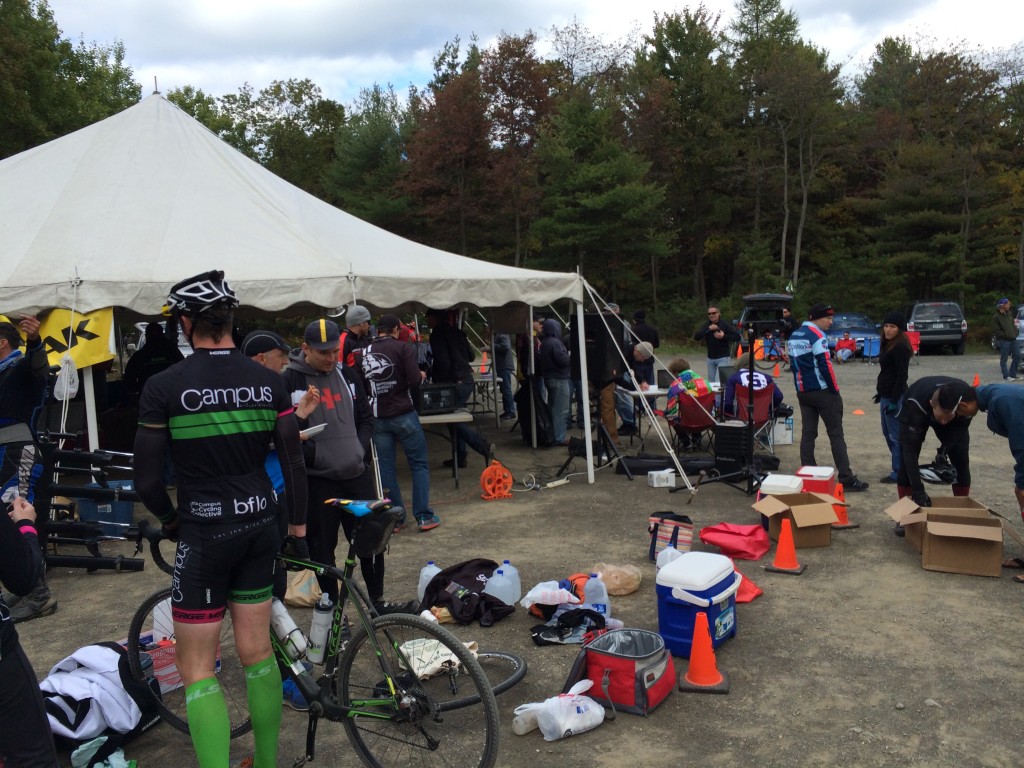 Parting Note: There was talk that ICX may not be held at Michaux next year, but stay tuned if interested. Given the other terrific races and folks at High Speed Cycling, I'm sure they will continue "bringing endurance goodness" and Iron Cross will again be spectacular regardless of venue.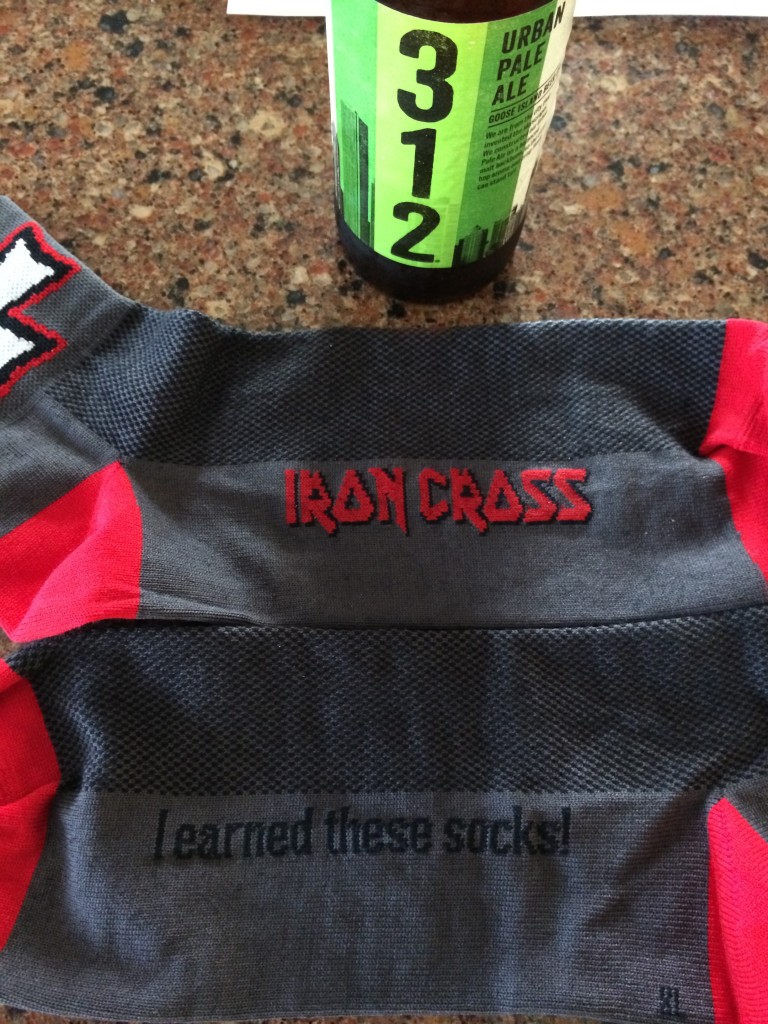 Strava File:  Iron Cross XII | Ride | Strava.