This past week sure was a good time with little work, many family and friends, lots of good food and a bunch of riding. Being Thanksgiving and a time for family traditions, we at Rodeo Labs have a southern tradition of our own, the Black Friday Rodeo Rally. This tradition started a few years ago between Jeff Thayer and me looking for an escape from Thanksgiving activities, the need for being outdoors and training miles for the upcoming Snake Creek Gap Time Trial Series.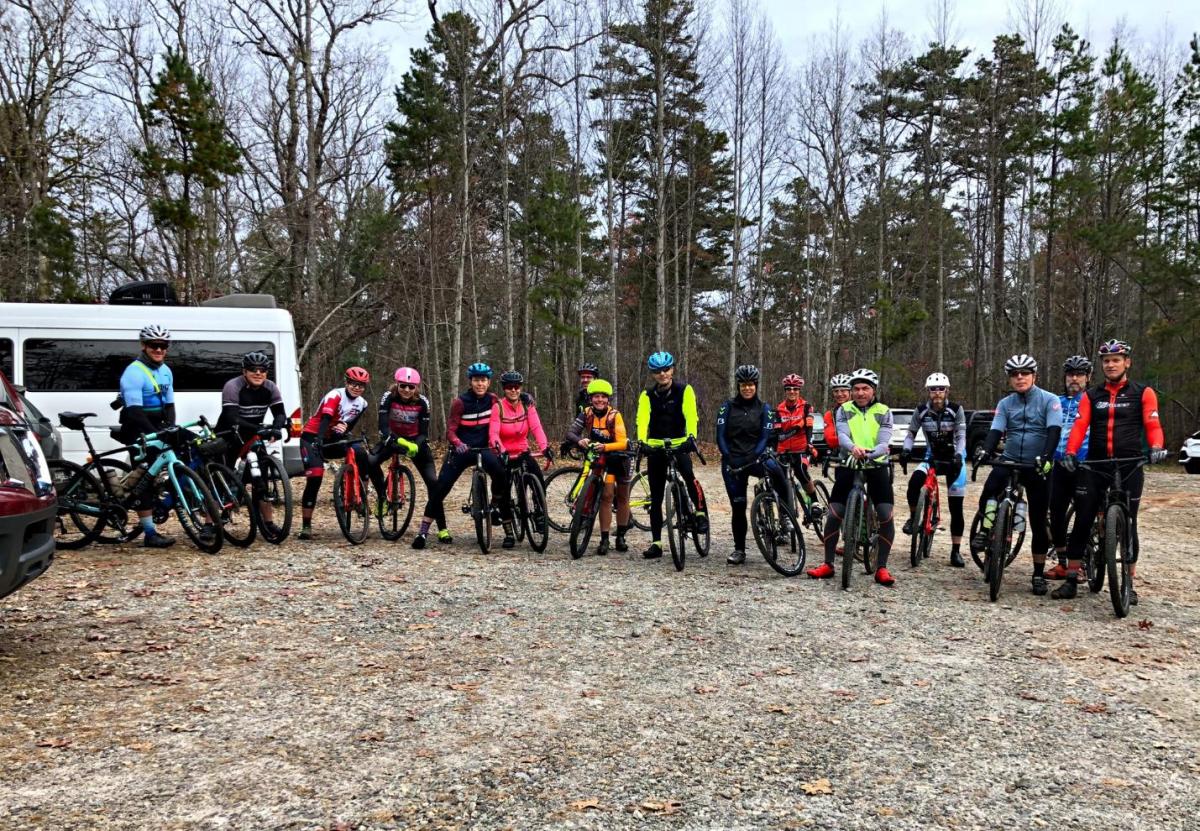 The route was adjusted to run in reverse after the inaugural year due to a nasty, not fun downhill on Nimblewill, which made this a so so good route into a blast of a gravel route, the beauty of the route is at the halfway point you hit a smooth sweet pavement section for about 8 miles. This breaks up the route nicely between the 2 main climbs and the nasty downhill is now a fun technical uphill.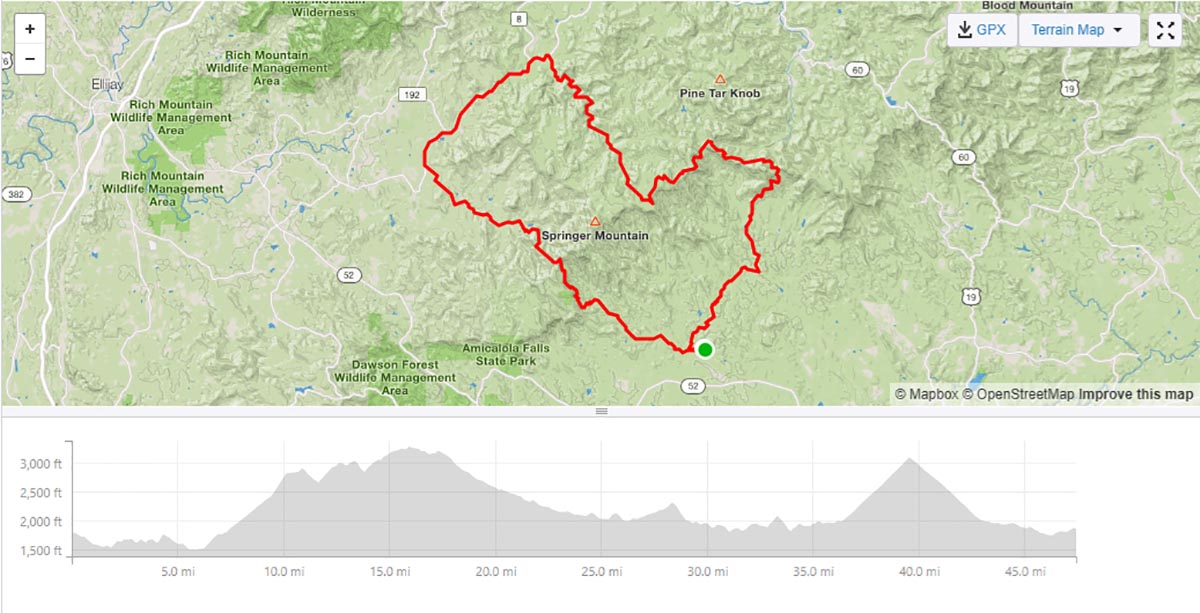 This year was the first without Jeff, he was missed, but for some reason unknown and surely not correlated, we had the greatest number in attendance. Thank you to everyone who showed up – it was a blast meeting new gravel friends, seeing the regulars and having a surprise guest appearance. We had a family (Justin, Martha, their son and his friend) drive down from Dover, TN (near Clarksville, Tn) to join in on the fun and spend the weekend biking in north Georgia. They stomped it all day long – well done! They rode the mountains as though they were flat. Also, we had another member of the Rodeo Lab crew do a surprise guest appearance – Justin Andres AKA @jjkiddynomite. He drove all the way from Charlotte, NC, unannounced and Rally Crashed it!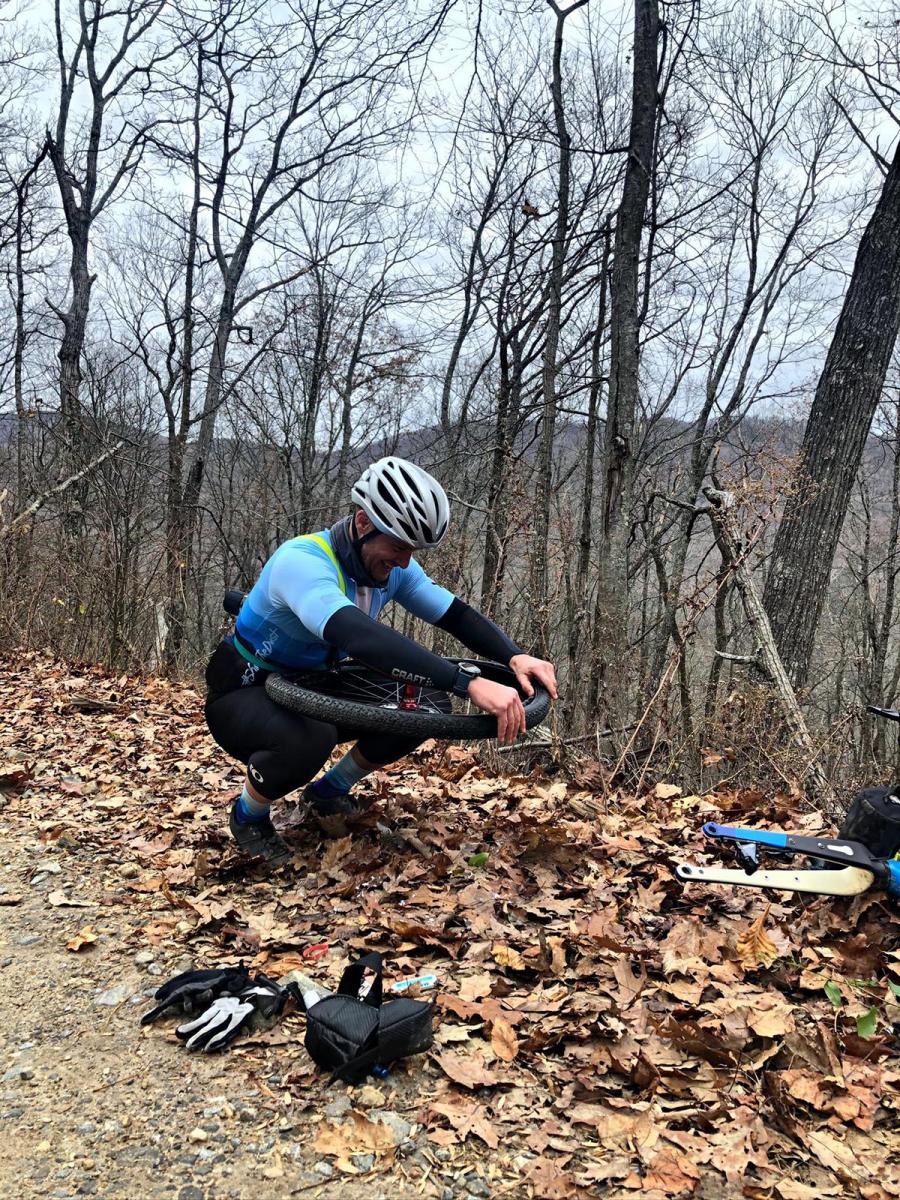 It was a complete surprise to see him pull in the parking lot and even better spending the day chatting and riding dirt. Great to see you again after Colorado #SilvertonProject week, Young JJ still kicking out the watts. Lastly, to the regulars that have been showing up to our Rodeo Rallies, this is what it is all about – developing a community, crushing some sweet dirt roads together and post ride social. It has been so much fun getting to know each of you and hearing of all the cool adventures that have happened since our last Rally. There are so many of us riding bikes in many cool ways to many cool places and sharing those stories in our after-ride socials makes me motivated for the next adventure. Thank you for riding in our Rallies and looking forward to seeing y'all in 2020.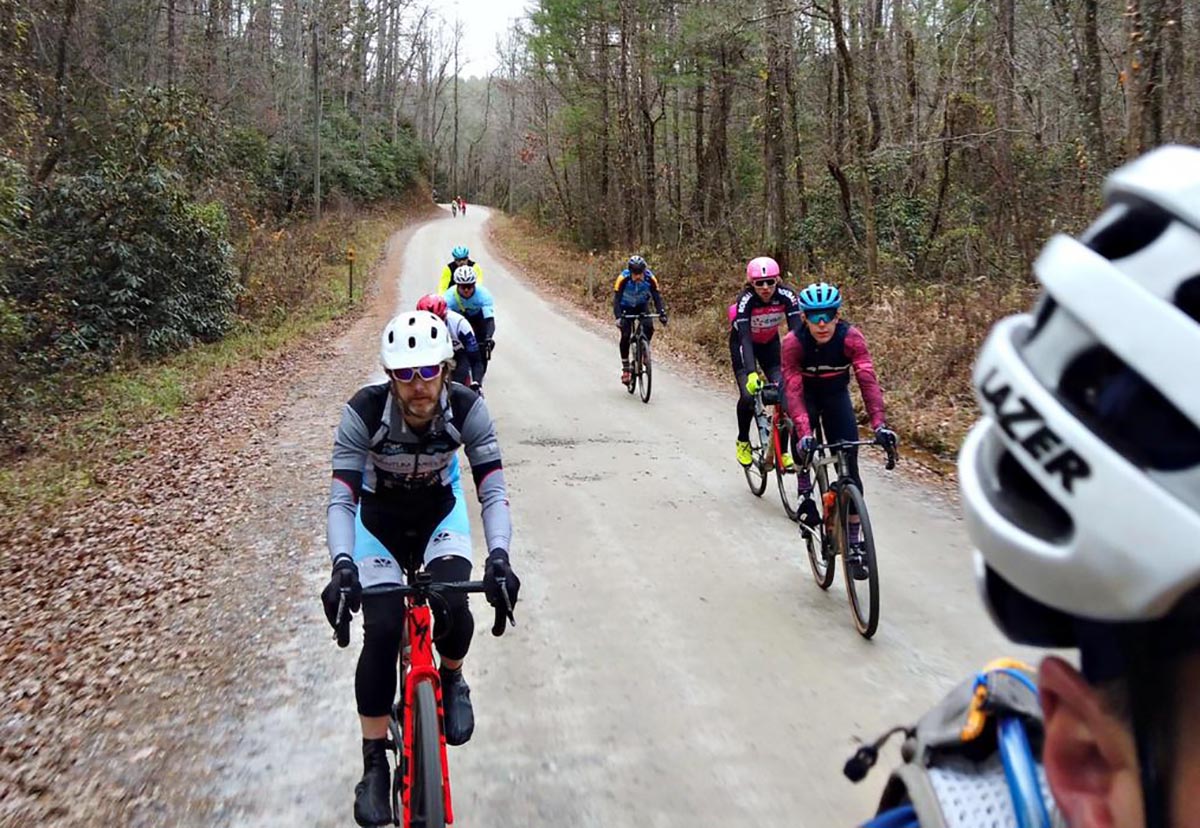 Rally Stats:
Attendance – 20 (Black Friday PR)
Route – 47 miles; 5600ft ascent; 2 main climbs; max grade 14%
Climb 1 – Cooper/Hightower Gap 13 miles; 2800ft; 5% grade
Climb 2 – Nimblewill Gap 5.5 miles; 1400ft; 6% grade
Weather – 52-degree average with a high of 59 and a low of 46
Flats – 2
Di2 Wiring Issue – 1
Beers Earned – 18.8
Pictures and Videos can be found at the following links: