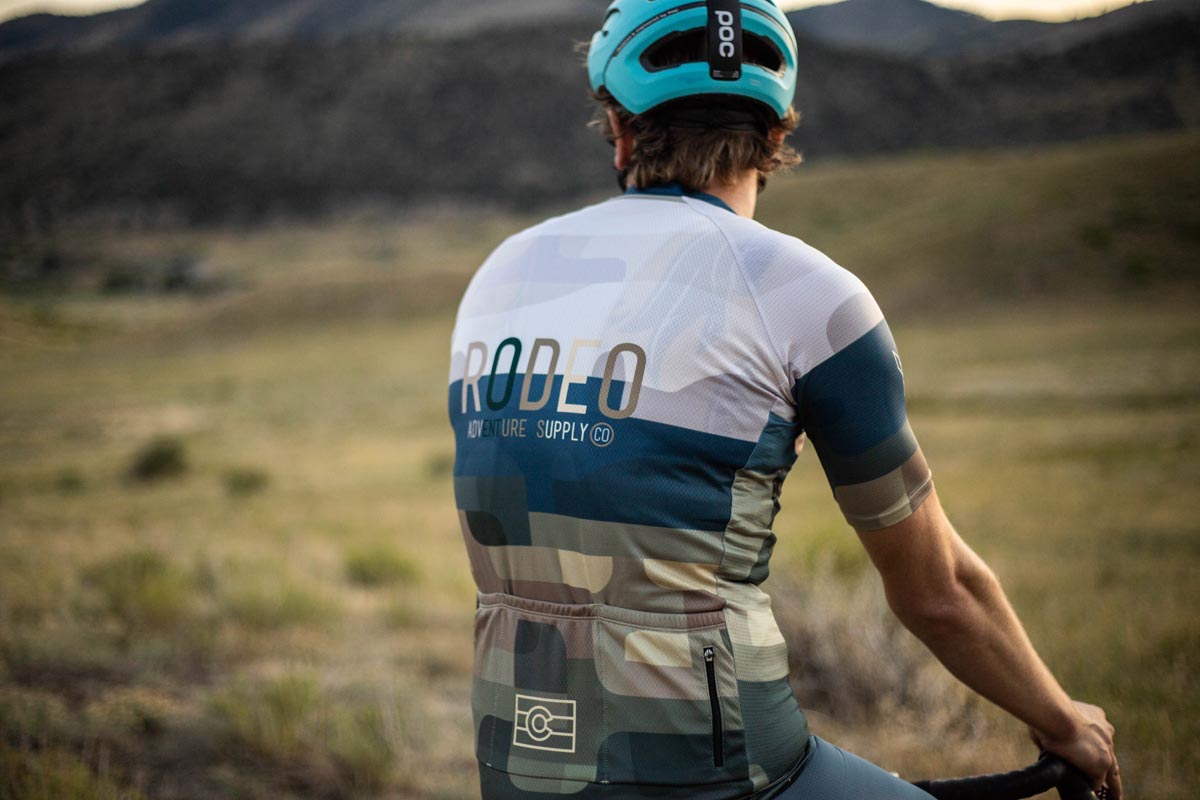 RDO LAB // Green Mountain Jersey
The Green Mountain jersey is inspired by our beloved local mountain of the same name. Green Mountain hosts singletrack and doubletrack trails that gave birth to some of the original inspiration of our bikes. A mid summer dusk turns the palette of the mountain into a sublime mix of green, blue, and tan hues that our jersey invokes with a jumbled graphic horizon grid. When people call this jersey camo be sure to stop and correct them. Camo is everywhere but there is only one Green Mountain, Colorado.
The Green Mountain jersey is a proud part of our RDO LAB clothing line launch. Each of these garments has been created from scratch with our ideas about what makes for a quality, functional cycling garment. The Green Mountain jersey features a blend of moisture wicking fabrics carefully selected for each panel. This is a middle weight jersey, so it will perform well generally into the upper '80s (F) depending on humidity.
Please refer to complete sizing and ordering information below before placing your order.
If a size shows as available for backorder that means we sold out of stock but will have more the first week of September and you may preorder towards that if you like.
LAB garments are designed in USA, sewn in China, and fabric is sourced from suppliers worldwide including Switzerland, Italy, France, China, and USA depending on the garment. Sublimated garments are dyed with eco friendly inks.
The Green Mountain Jersey
Constructed of a blend of moisture wicking, breathable synthetic fabrics. The Blueprint jersey strikes a balance of durability and light weight, which are both qualities that we look for in the adventure riding that we primarily engage in.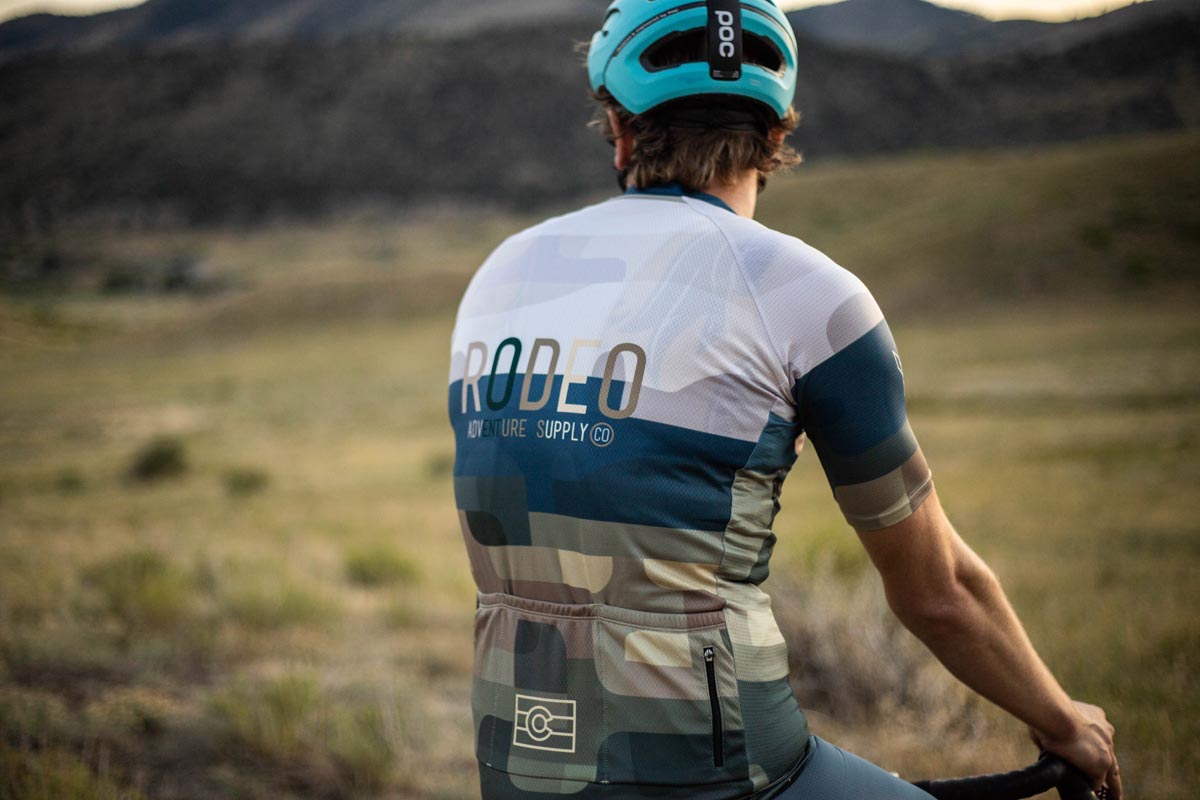 Our unisex fit should fit a pretty wide spectrum of women and men, nicely. Sizing up and sizing down is a good way to tune a more casual fit or a more aero classic road fit. Women's specific jersey cuts are in development for 2021 in collaboration with the Rodeo Adventure Posse women's team.
Please pay close attention to our sizing chart when ordering. Generally we feel like our sizing guidelines are pretty similar to the large mainstream brands. But the human body comes in an infinite variety of sizes and proportions so please forgive us if our size Medium doesn't match a Medium from a different brand you own. If you order a size that doesn't end up fitting you may mail it back to us and we will swap it for a different size provided that size is in stock. If it is not in stock we can offer you a swap for a different style / color that is in stock. If you require a refund because a fit cannot be found we are happy to issue refunds minus the shipping costs.