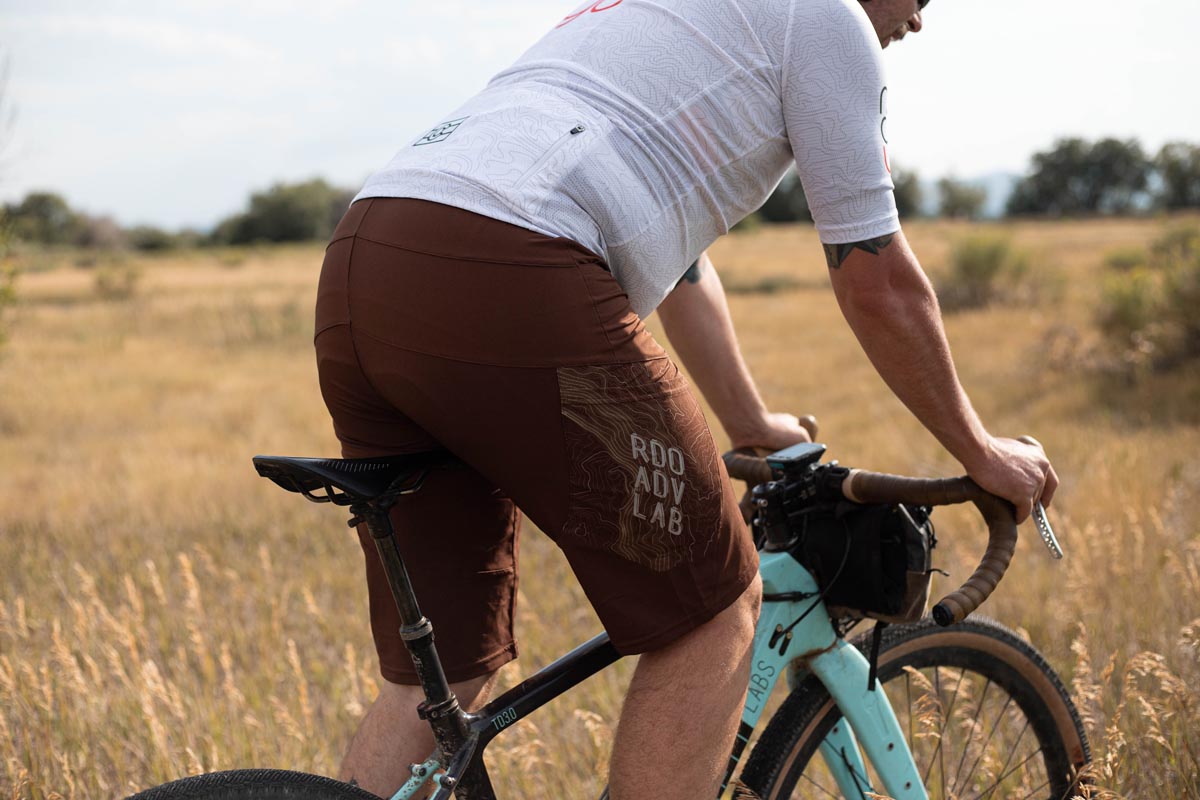 RDO LAB // Dirt Baggy Short
The Dirt Baggy is the latest version of our Lab Baggy short. We've taken this super versatile shorts on rides all over the world over the last couple of years and we've refined the details along the way. Our pattern has been updated just a bit for fit in 2020, and of course the graphics have changed to a classic dirty brown with topo line accents. The right pocket is an open cargo pocket with tan typography, the right pocket is a zipper type with bright orange typography. Adjustable waist bands allow for fine tuning of fit. Elastic fabric has a bit of give that makes these shorts so comfortable you may find yourself wearing them more off the bike than on the bike.
The Dirt Baggy is a proud part of our RDO LAB clothing line launch. Each of these garments has been created from scratch with our ideas about what makes for a quality, functional cycling garment.
Please refer to complete sizing and ordering information below before placing your order.
If a size shows as "available for backorder" that means we sold out of stock but will have more the first week of September and you may preorder towards that if you like.
LAB garments are designed in USA, sewn in China, and fabric is sourced from suppliers worldwide including Switzerland, Italy, France, China, and USA depending on the garment. Sublimated garments are dyed with eco friendly inks.
The Rodeo Dirt Baggy Shorts
Constructed of a durable elastic breathable fabric, the Dirt Baggy is an exceedingly comfortable short. The garment does not include a chamois which makes it suitable for wearing in a wide range of conditions on and off the bike. It can be layered with a chamois liner or bibshort for extra padding in the saddle. The right short pocket is a drop-in cargo pocket, the left pocket is a more secure zipper pocket.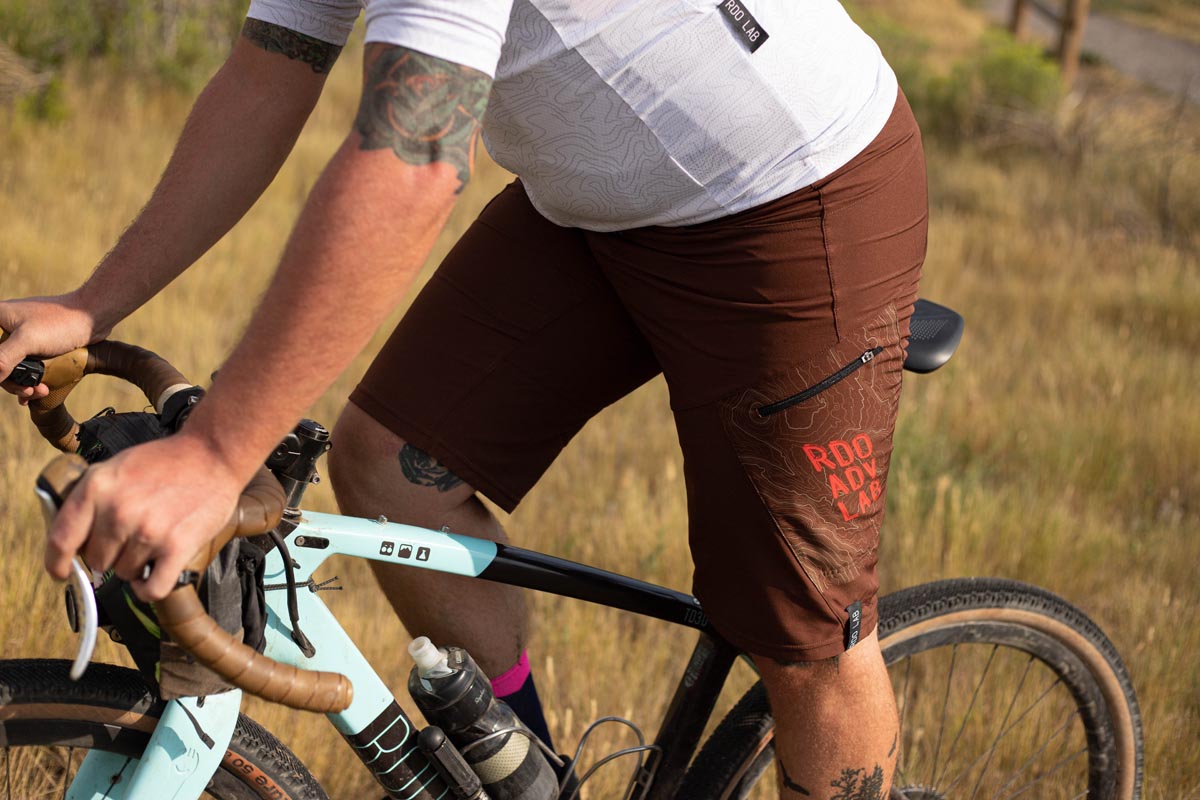 Our unisex fit should fit a pretty wide spectrum of women and men, nicely. The adjustable velcro waist straps on this short should allow for a range of fit tuning.
Please pay close attention to our sizing chart when ordering. Generally we feel like our sizing guidelines are pretty similar to the large mainstream brands. But the human body comes in an infinite variety of sizes and proportions so please forgive us if our size Medium doesn't match a Medium from a different brand you own. If you order a size that doesn't end up fitting you may mail it back to us and we will swap it for a different size provided that size is in stock. If it is not in stock we can offer you a swap for a different style / color that is in stock. If you require a refund because a fit cannot be found we are happy to issue refunds minus the shipping costs.