Lab Woolie: Lamb Transport Division
Possibly the most loved jersey we've ever created. Two sold out productions run later we've paused production to keep the jersey special, but sometimes we have exchanged sizes to post here. If you don't see it in stock check in every once in a while and you might get lucky.
Sometimes life drops things into your lap. In this case Dad did when he sent over an image he found on Facebook of an Italian Donkey carrying baby lambs down to lower pastures in a clever pouch saddle. The image, which was originally posted to Reddit by Medeamoon was cute overload and had the following caption:
Each year in Italy, grazing animals are moved from high pastures down to the plains. Newborn lambs are unable to make this journey on their own. Instead, they ride in the pouches of a specially made saddle on the back of a donkey or a mule nanny. They are taken down at rest stops and returned to their mothers for a bite to eat and a bit of nuzzling.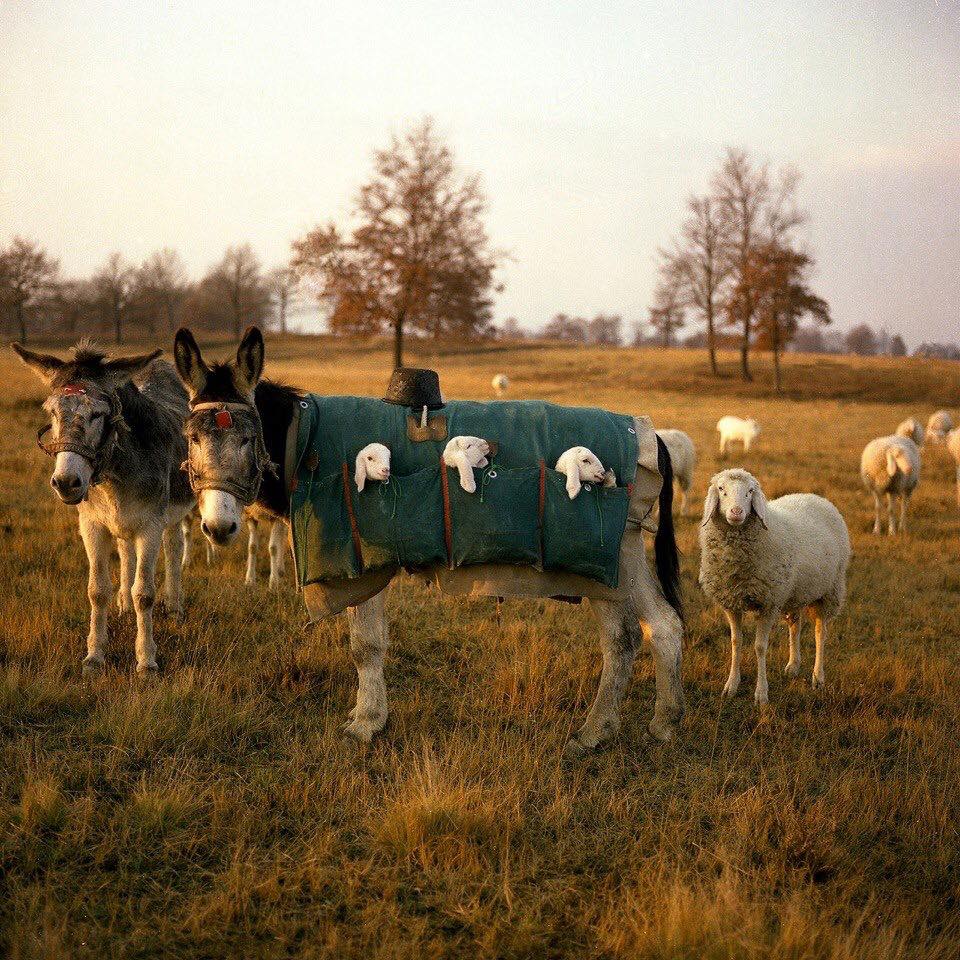 Donkeys? Lambs? Transportation? 3 pockets? This could be the most Rodeo image we've ever seen.
We were inspired, we were amused, and we went to work straight away. We already make a wool blend jersey with fabric milled in Italy. It obviously has three pockets just like the donkey's saddle in the image. The Rodeo Labs Donkey Transport Division jersey was born. As we push into the world of designing and sourcing our own unique clothing we are interested in creating super useful garments that reflect our culture, not just random graphic patterns. The Lamb Transport jersey is among the first of these projects. We will make these in low volume. If they sell out maybe we will make more, or maybe we will find new inspiration in other themes and make something else entirely.
The Lamb Transport jersey has small details that carry the theme through the entire jersey. The cross hatch yellow pattern on the back of the sleeves reflects a traditional wool weave. The tiny Italian flag on the back of the jersey is an homage to the origin of the nanny Donkeys. Woven tags on the front and rear of the jersey complete the garment with a tactile detail. A reflective strip on the lower back pocket aids in night time visibility.
Be sure to consult the sizing chart before ordering. This generally fits true to size in a form fitting cut, not a baggier club cut.