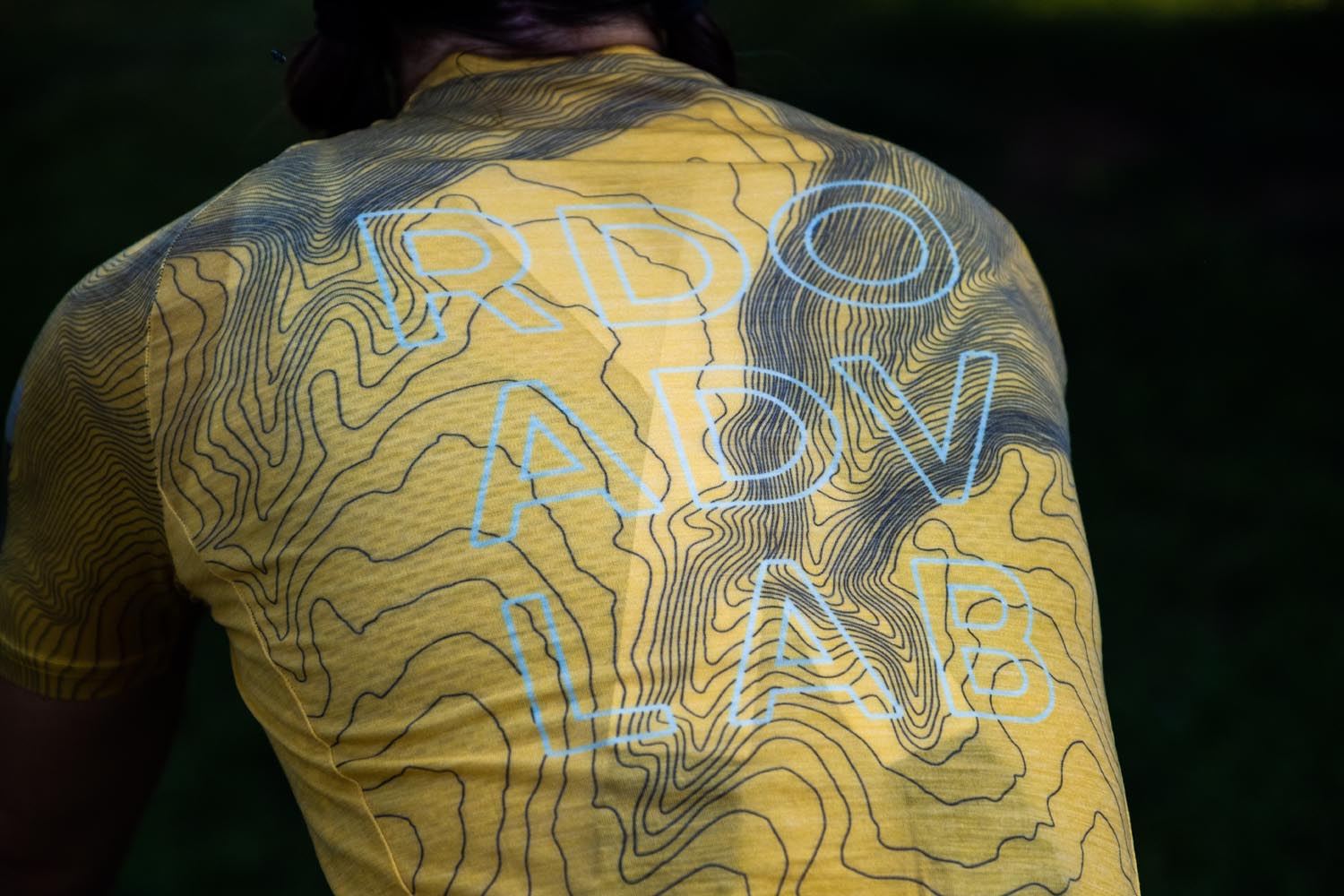 RDO LAB // Fancy Dijon Topo Jersey
There is a world Dijon shortage in 2022. If you don't believe us look it up. We decided to help do our part by bringing more Dijon into the world in the form of our 2022 Fancy Dijon Topo Jersey. The design starts with a color that is unmistakably… great, and layers on graphic elements via our signature topo pattern, emblems, and RDO ADV LAB block type that is both bold up close and also surprisingly invisible at distance, because people who like Dijon are people of great taste.
We decided for 2022 to release all of our short sleeve jerseys in a lightweight merino wool blend because we're more and more into natural fibers as time goes on and we grow up. This fabric is milled in Italy and its light weight make it suitable for hot summer exploits and cooler season rides when combined with a base layer. The fabric is naturally slightly sheer, not as opaque as heavier weight fabrics. (See photos for reference).
Our back pockets are three wide with a fourth zipper pocket on the right rear of the jersey providing just a bit more security for your valuables. Fit is in-line with previous Rodeo Labs jerseys and is more race cut than casual cut.
———
All RDO LAB cycling clothing is designed and developed in-house from scratch. Cut, fit, materials, and function are all entirely home brewed. We work directly with a sewer to combine rigorously selected fabrics, chamois, zippers, and other components into a high quality and functional final garment. Our fabrics and chamois are sourced from Europe and our sewing is completed in Asia.
Please pay close attention to our sizing chart when ordering. Our sizing chart applies to both women's and men's cuts. Generally we feel like our sizing guidelines are pretty similar to the large mainstream brands. But the human body comes in an infinite variety of sizes and proportions so please forgive us if our size Medium doesn't match a Medium from a different brand you own. If you order a size that doesn't end up fitting you may mail it back to us and we will swap it for a different size provided that size is in stock. If it is not in stock we can offer you a swap for a different style / color that is in stock. If you require a refund because a fit cannot be found we are happy to issue refunds minus the shipping costs.